Imperial Red Ale: A Beautiful Drink With a Blast of Flavors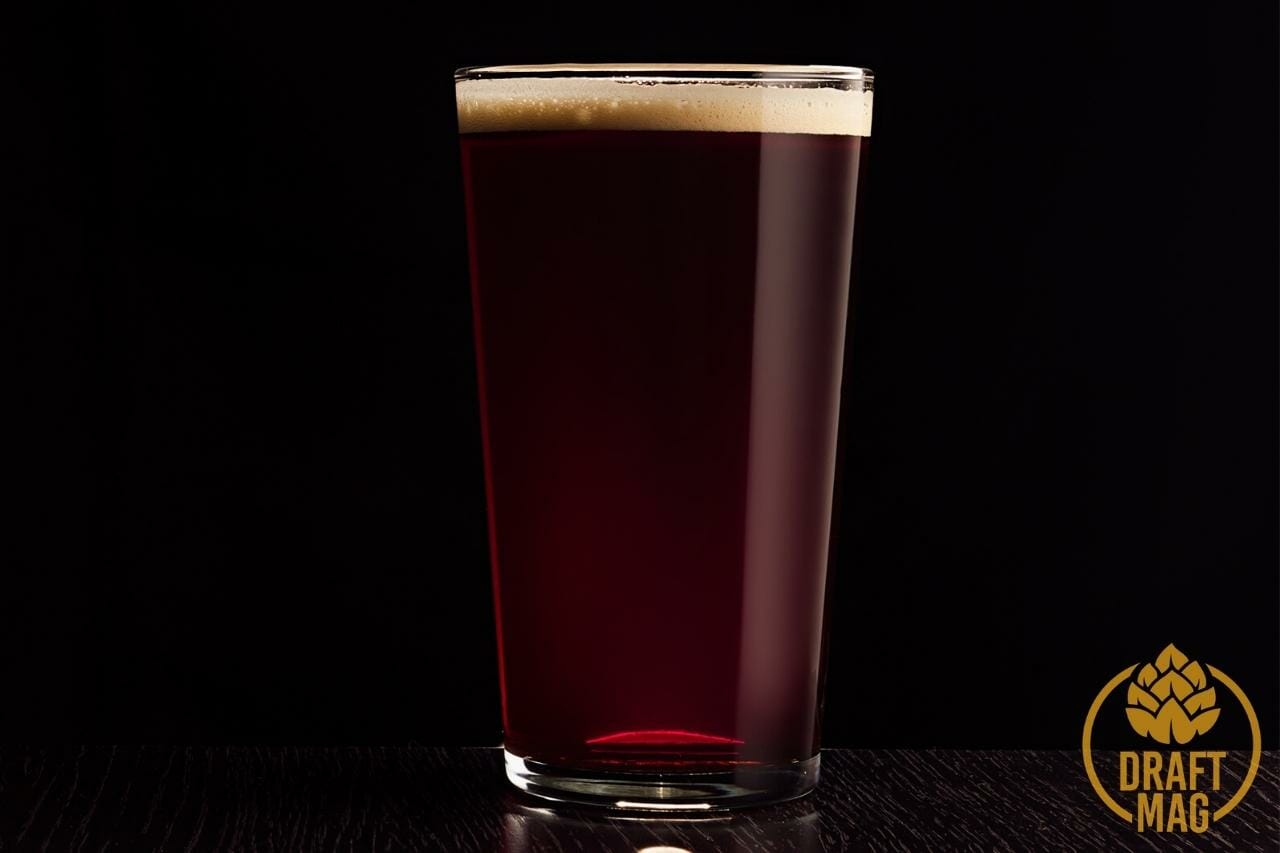 Imperial red ale,  a ruby red concoction, carries the aroma of dark fruits like plum and cherry. With an ABV ranging from 8 to 16 percent, this beer might be characterized by a prominent taste of the alcohol.
Although red ale is yet to become a hit among drinkers and isn't as popular as some other beers, it's worth trying out.
Read on to get to understand this unique beer style closely.
Imperial Red Ale Stats
| | |
| --- | --- |
| Country of Origin | England |
| Style  | Red Ale |
| Taste | Balanced, caramelly malty, piney hops, bitter finish. |
| Body | Full-bodied |
| ABV | 8 to 10.6  percent alcohol content |
| Bitterness Range (IBU) | 20 to 85 |
| Color Range | 10 – 17 SRM |
| Flavors & Aromas | Spicy and resinous hop flavor, dark crystal malt, toffee, toast, dark fruits (dates and plums), mild vanilla and toasted coconut. |
| Serving Temperature | 50 – 55 F |
Imperial Red Ale Review
If you are wondering whether you should give the Imperial Red Ale a try, here is a brief idea of how the drink looks, smells, and tastes:
– Appearance
One of the identifying characteristics of this beer is its bright ruby red color. Although the color may differ from one brewery to another, the variations are usually slight. In some cases, Imperial Red Ales are also dark copper or reddish-brown.
When poured, Imperial Red Ale has a thick, frothy head. When chilled at cold temperatures, a chill haze may appear. Red ales share several similarities with the American Amber Ale, with both being of almost the same color.
– Aroma
As expected, the beer has a strong smell, with the hop aroma being particularly intense. However, floral and fruity aromas are present as well in the background. These include the flavors of berries, cherries, oak, etc.
Depending on the brewery, other aromas in the beer may include vanilla, toffee, caramel, etc. These help balance the hop aroma and bring about a pleasant smell that helps this beer stand out.
– Mouthfeel
This red ale has a bold taste, rich in the flavor of the hops. The vanilla and coconut flavors give this beer a unique taste that some might find a little weird. However, the solid malt profile helps to balance the taste of the hops. Overall, Imperial Red Ale is immensely satisfying to drink, with its powerful aroma and taste.
The fruity taste of this beer is one of its most noticeable features. Plum and cherry are almost always present in this intense red beer, besides other fruits. For instance, Angel City Brewery also uses figs, stone fruits, and black cherries in their Imperial Red Ale. The beer carries a subtle sweet taste with a lasting bitterness and herbal undertones.
– Flavor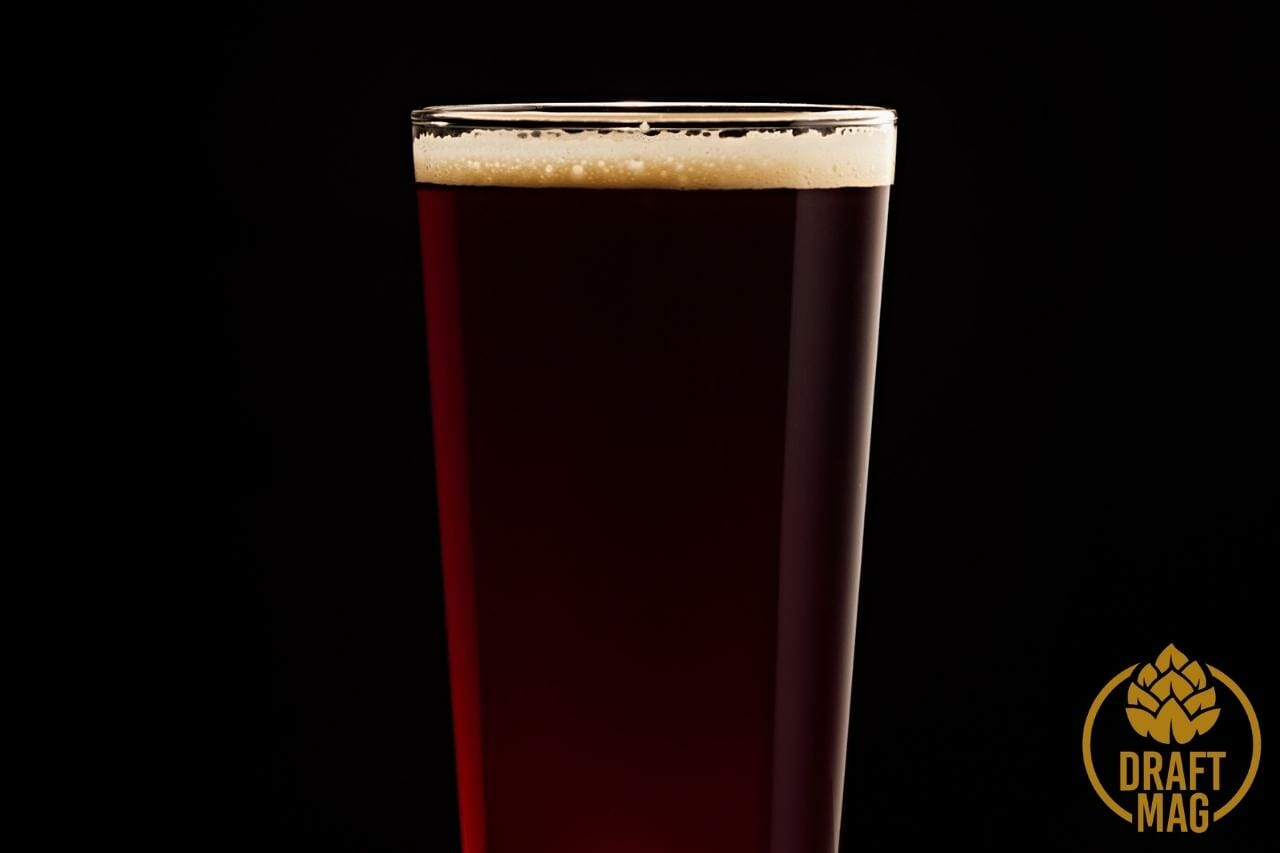 Needless to say, the abundance of hops has a significant impact on the taste of this beer, resulting in a spicy resinous flavor. The malt character ranges from medium to high. Due to the high alcohol content in Imperial Red Ale, you might notice complex alcohol flavors.
The fruity flavors are also prominent, especially the dark fruits added to the beer.
If you prefer beers with more alcohol content, you could go for an Imperial Red Ale with an ABV rating as high as 16 percent. The finish has a dry and often peppery chalkiness, another identifying characteristic of Imperial Red Ale. This beer comes with a clean and well-fermented ester profile.
– Food Pairings
You could enjoy this rich red ale with several dishes, including:
Mozzarella
Corned beef hash
Toffee pudding
Imperial red ale is best served at temperatures around 50-55 F in tulip glassware.
Ingredients
Imperial red beer is a bright red beverage with high alcohol content. Although the ABV ranges from 8 to 10.6 percent, some breweries also offer this ale with a higher ABV. Here is what an Imperial Red Ale would usually consist of:
– Hops
As mentioned previously, this type of beer is extremely rich in hops. Different breweries use different varieties of hops, some choosing up to a dozen of these.
– Malts
The rich malt profile of this beer is a result of the medium or dark crystal malts, along with some character malts that are a bit toasty.
– Fruit Extracts
Depending on the brewery, your Imperial Red Ale may contain a variety of fruit extracts. Some of the common ones you are likely to notice are cherry, plum, fig, and blackberries.
Nutrition Facts
Standard serving size of 12 ounces. (355 milliliters) of Imperial Red Ale contains: 
257 calories
21 grams of carbohydrates
2.5 grams of protein
History
The world couldn't have enjoyed this unique beer style if the Russian Emperor, Peter the Great hadn't decided to visit England in the year 1698. He truly enjoyed the strong, roasted, and malty porters popular throughout London during that period. Soon, he returned to Russia and ordered porters to be shipped to the Russian imperial court. But, the porters got spoiled on the 1000-mile voyage.
On the next trip, the London brewers decided to dominate the hop and ABV character in the next shaft of beer to keep the dark and complex characteristics alive even after a long voyage. This way, the dark, complex, intense, and strong Imperial beer style was born. Sooner, this unique beer style became a sensation in the imperial courts.
FAQ
– Where Are The Best Places That Offer Imperial Red Ale?
Although Imperial Red Ale is relatively new compared to some great beers, some breweries are good at brewing it.
Here are a few top places to enjoy Imperial Red Ale:
This brewery uses six different hops to create a unique flavor. The citrus bitterness of the beer sets it apart from the rest. It has a lower alcohol content of 7.8 p ABV, making this beer a good choice for drinkers who dislike high ABV beverages.
If you are looking for a high alcohol-content Imperial Red Ale rich in its flavors, this one is a splendid choice. With an ABV of 16 percent and an IBU rating of 20, this mahogany-hued ale carries hints of toffee, tobacco, whiskey, and vanilla.
Karl Strauss Brewing Company
With an average ABV rating of 9.1 percent, this bright red beer contains two hops and four different types of malts. This Imperial Red Ale stands out due to its bittersweet finish and the rich flavor of ripe jammy berries and caramel.
– Is Imperial Red Ale Healthy?
Yes, red ales typically contain anti-inflammatory and antioxidant properties, and the same applies to Imperial Red Ale as well. These properties also help to counter osteoporosis, thus preserving bone strength.
– What Makes Imperial Red Ale Popular?
The rich flavorful nature of the Imperial Red Ale is the primary factor contributing to its popularity. The double red ale is particularly a favorite choice among drinkers who prefer to have beers with high alcohol content. The malts, hops, and other ingredients together create the amazing and unique taste that sets this beer apart.
– How Many Hops Are Used in Brewing Imperial Red Ale?
In brewing Imperial Red Ale, you use between six to eleven types of hops, which naturally have a prominent effect on the taste. The various hops used in this ale give it a dry finish and very bold hops characteristics. Imperial Red Ale stands out from other red ales because of its extremely high hop intensity, similar to the Imperial Red IPA.
Conclusion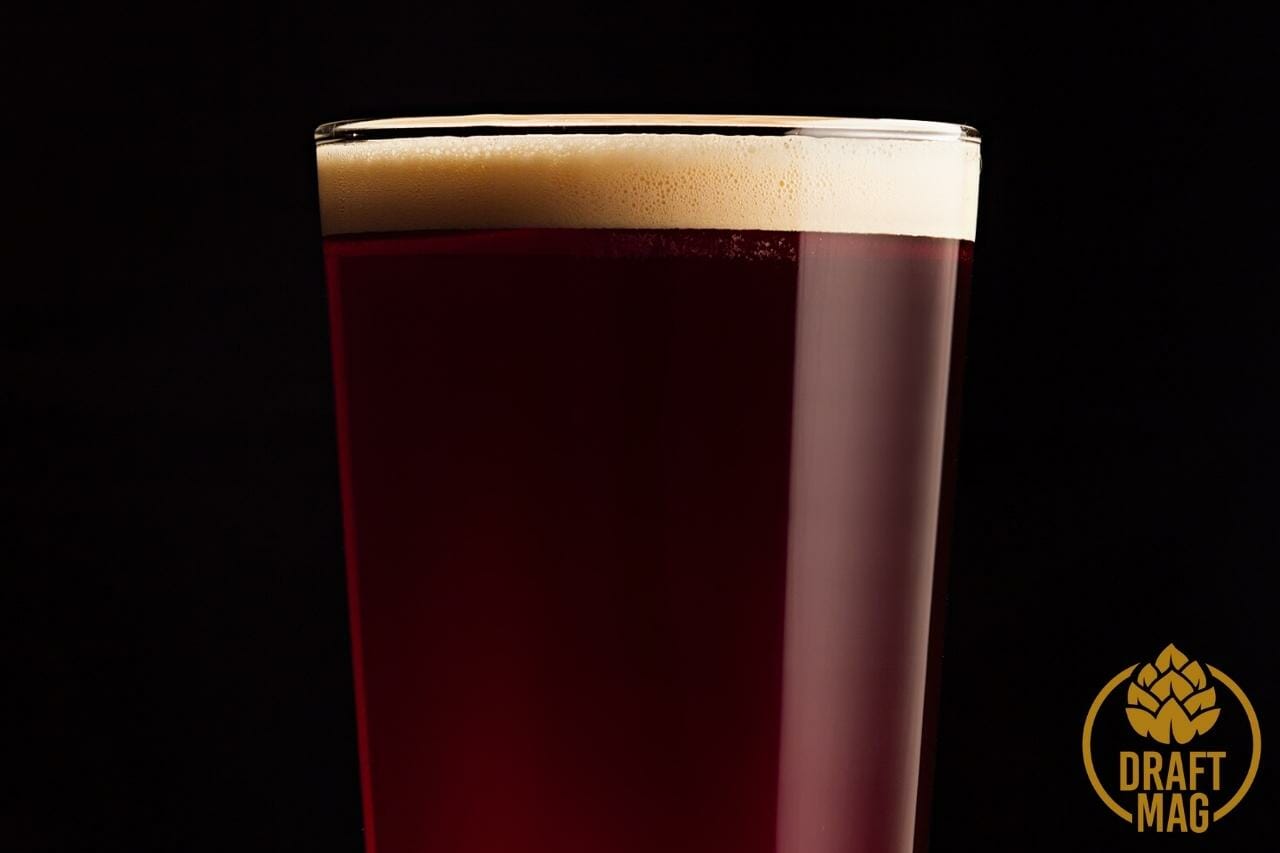 If you love strong beers, you should definitely try Imperial Red Ale. In case you prefer lower alcohol content, go for a version with an ABV rating of 8 percent or less.
Imperial red ale features a solid malt base and a rich flavor created by plenty of hops.
The flavors of caramel and various dark fruits characterize this beer.
The alcohol content varies, with some breweries sticking to ABV ratings around 8 percent or less and others brewing the beer with an ABV of up to 16 percent.
The taste and flavor may vary significantly from one brewery to another, but richness with a bitter finish is always a common feature of Imperial Red Ale.
With a great balance between the taste of hops, malts, and other ingredients, this beer is a great pick. This red ale is slowly earning its place as a popular beer, rather than sharing the same category as the imperial amber ale. With a rich variety of hops, the ale produces a unique taste rich in hop flavoring.