Tavour Review: A Close Look at This Interesting Beer Service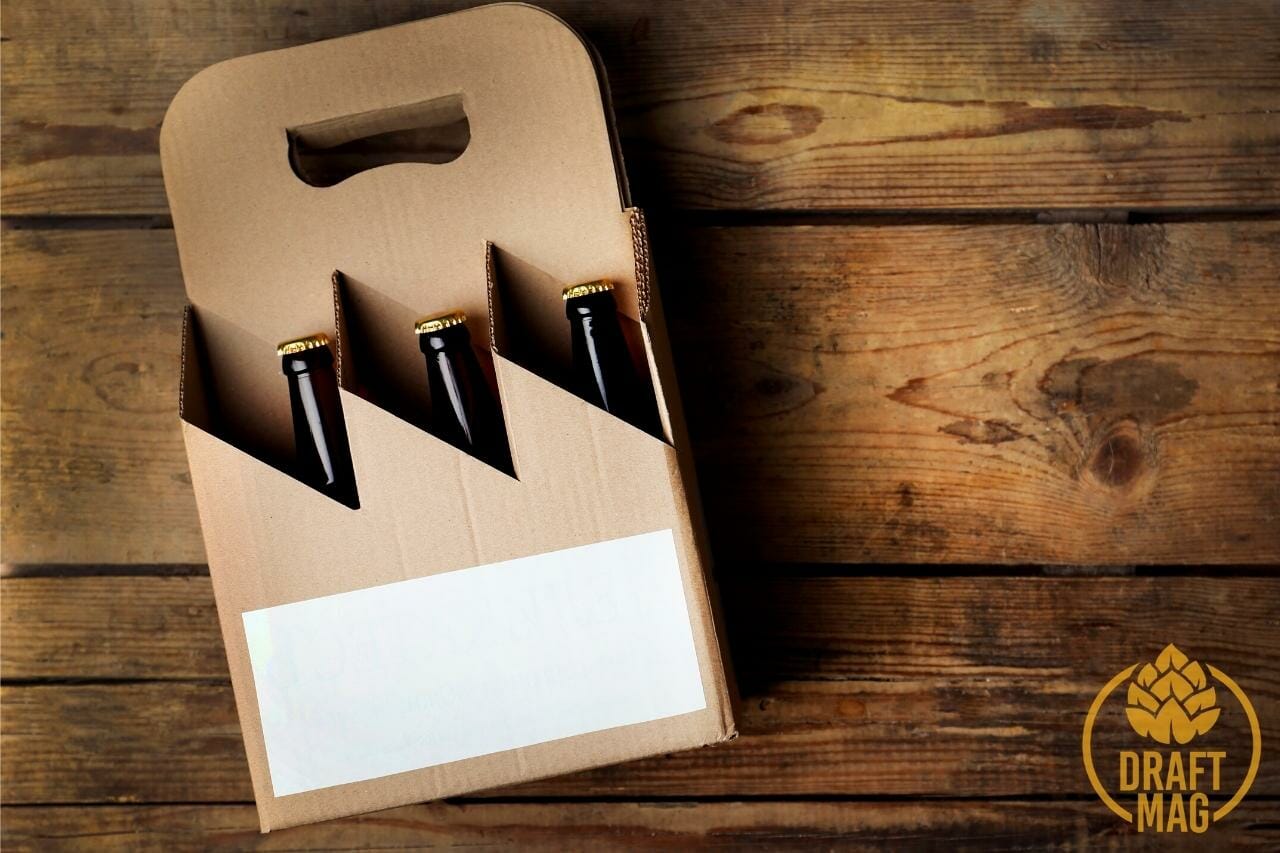 If you're checking out this Tavour review, you might be considering using this famous beer delivery service.
Although going out to get your beer is fun, sitting at home and still getting delicious brews delivered to you from your favorite brands sounds even better.
This is what Tavour is all about, and it offers beer lovers a lot of freedom and convenience in getting their favorite brews. Our in-depth review will cover all you need to know about using Tavour as well as its pros and cons to help you decide if it's a good fit for your beer needs.
Pros and Cons
| | |
| --- | --- |
| Pros | Cons |
| Supports over 650 breweries | Shipping is not available to all states |
| Adds at least two breweries every day | There is a limit on the number of beers you can buy |
| The app is easy to download and use | |
| Users get the option to curate their beer package | |
Highlights of Tavour
Tavour is a beer delivery service for American craft beer, offering users access to their top breweries in the comfort of an app. It makes it easy to keep up with new beer releases and purchase top beers without leaving your home.
Convenient and accessible mobile app
Easy access to hundreds of breweries
Regularly updates its collection of beers
You can design your beer package or sign up for a subscription
Offers a fun community for all beer lovers
Tavour Review: All You Need To Know
Tavour is well-known for offering a high-quality beer experience to all its shoppers, right from the app. By downloading the Tavour app, you have access to over 650 breweries, and this number keeps increasing. Once a brewery launches a new beer, you can easily purchase it on the app.
The app sets itself apart from the typical subscription websites which choose your beer for you by offering custom curation and a wide variety of beers. This doesn't mean there aren't any downsides, as Tavour does not ship to every state in the U.S. and limits how many cans or bottles you can order.
Here are some of the top features of Tavour.
– Tavour Review: Build Your Crate or Subscription Service
The Tavour beer app operates by connecting craft brew drinkers to breweries all around the United States. It does this with two options: you can either sign up for the monthly subscription plan or fill your crate with the beers that you want.
With the monthly subscription plan, beer lovers can choose a service that matches their tastes.
There are five categories available, which are: 
Hoppy and juicy
Sour and funky
Dark and intense
Light and crisp
Cider
You can choose just one category, all five of them, or combine them any way you want. Then based on your profile, the Tavour workers will send you beers that would match your taste from top breweries. You can also adjust your profile at any time.
If you'd prefer to select your beers yourself, Tavour also allows you to fill your crate with as many beers as possible. The flexible service will then ship the beers to your address at the end of the month or in a week, depending on if you pay for advanced shipping. Whenever a brewery makes a new beer, you will get a notification on your phone. You can keep on adding beers to your crate until you're satisfied.
– Variety of Beers Available
Tavour is well-known for focusing on rare beers rather than what's in vogue or American IPAs. This is evident in their selection, as the company goes to impressive lengths to get you top beers every month. Since they constantly update their collection, users don't run out of beers to choose from.
It's hard to pinpoint the typical lineup of beers available at Tavour, as you can enjoy IPA beers, red ales, lager beers, pilsner beers, pastry stouts, sour beers, witbiers, porter beers, pale ales, barrel-aged beers, and more.
You can shop from leading companies like Frost Beer Works, Casey Brewing and Blending, Black Project Spontaneous & Wild Ales, and more among their hundreds of independent breweries.
– Tavour's Easy Beer Selection Process
Another impressive feature of Tavour is its ease of use. You can easily download the app on any mobile device and get access to all the small independent breweries across the USA.
The app has a great user interface that even less tech-savvy people can navigate. The company also adds detailed descriptions about each beer on their beer pages, encouraging you to try out new things. It also includes the beer bottle or can, and a picture of it freshly poured into a glass.
The packaging date is also included, offering transparency for all beer lovers. Completing your order is straightforward, and before you complete it, you'll be shown the outline of your entire order. You can also cancel without any repercussions.
– Affordable Beers and Shipping
Although the cost of Tavour depends greatly on the plan you choose and whether you go for advanced or standard shipping, their services are decently priced. You can expect more value for your money when you pay for their beer.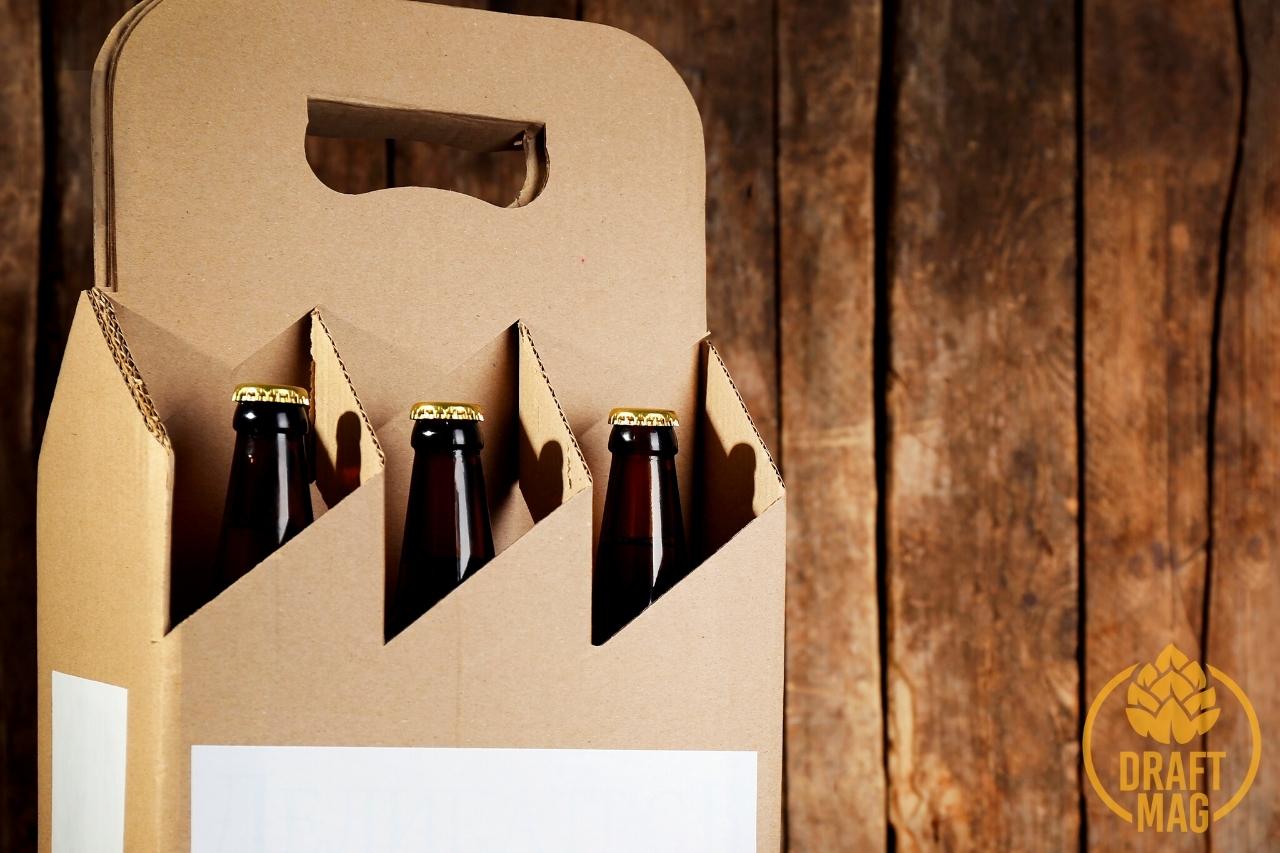 You can expect the beers to cost a little higher than what you'd spend if you visit the brewery or store, but when you consider the service, delivery and the fact that many of these breweries are far away, the price appears worth it.
If you decide to fill your crate, Tavour prices you per bottle.
This means you can check the price of each bottle as you add them to your crate. On the other hand, choosing the beer subscription means your price depends on the beer styles, the number of beers per shipment, and the frequency of shipment.
Another benefit to expect is the shipping fee. Shipping is free for the monthly subscription, even if you add some extra beers to your regular shipment. Then for the custom crates, there's a low flat rate that does not increase regardless of how many beers you're getting.
– Excellent Customer Service
Tavour also has a great reputation when it comes to its complaints service. Their service is highly responsive and professional, so it is easy to access if their users have any complaints or questions.
Tavour customer agents are available from Mondays to Fridays, between 9 am and 5 pm Pacific time. You can also contact the agents through email and expect a response within one to two days. If you have problems with damaged beer or shipping or are unsure about costs, their customer agents are always eager to provide answers.
This is especially a huge plus since the entire service is online. Unlike your usual bars, you can't walk up to the counter to complain about the beer or the delivery. Thus, customers can rest assured that there's always someone to listen to their complaints.
– Tavour's Community
If you think you'll be missing out on the community vibes offered by bars and brewpubs, Tavour tries to make up for this with its beer club. It provides you with an invite into a wide community of craft beer lovers, although it's Facebook-centric. You can follow their Facebook page to be a part of the beer club.
As you discover beers, Tavour offers the chance to support indie breweries. They also hold the annual Customer Appreciation Party/Holiday Beer Bash in Seattle every year. Many beer lovers visit Seattle at this time to interact and enjoy beers with like-minded people.
– Gift Boxes and Merch
Aside from buying beer, Tavour also provides the chance to shop for craft brew gifts. This makes it easy to purchase gifts for your fellow beer lovers and even for yourself. They have gift packages filled with different kinds of beers, depending on your style.
For instance, you can choose an IPA Set, a Stout Set, or even a Mixed Beer. You can also send Tavour gift cards to your loved ones, allowing them to build their crates and purchase beer. This feature enhances the shopping experience for many beer lovers
– Who Is Tavour Best For?
Tavour is the best match for beer lovers, enthusiasts and drinkers who want to purchase craft beer from independent breweries around the USA. Those who don't want to go out and buy their beer at breweries or brewpubs will benefit from this mobile platform.
It's also a great choice for those looking for versatility and flexibility in their beer orders. You can choose the quantity of beer you need every month, and since there's a lot of variety, you don't have to travel around the country to enjoy delicious beers.
The subscription offer is also reliable as you can trust Tavour to recommend high-quality and delicious beers that meet your needs. This is a perfect choice for those who are always busy but still want to enjoy their beers. You can pay for up to six months or a year and relax knowing that you'll have fresh, excellent-quality beer each month.
– How To Join Tavour
Follow these steps to join Tavour and start delivering delicious craft brews to your home:
Remember that Tavour is an app, so you have to download it on your mobile device. You can find the app on the Google Play Store for Android devices or App Store for iOS devices, but you can still have access even without the app. Check out the website and submit your email to always get updated when there's a new release.
When you download the app, you can then move on to create an account. Follow the promptings on the platform to sign up. With this, you will get updated whenever there are new beers, breweries, discounts, deals and more.
You can easily join the delivery month club by clicking on the icon in the app. Then choose your flavor profile, size and frequency. After that, you can expect your delivery.
Once you sign up, you can instantly add beers to your crate. Add more to your crate whenever you find something that you'd like to try out. Then you can always check out and pay for the beers when you're ready.
– Shipping Details You Should Know
The headquarters of Tavour is in Seattle, which is on the West Coast. This means that all beers are delivered from here, and the shipping time depends on where you live.
Those living on the West Coast can get their delivery within three to five business days, but living in the Midwest means you get your package in four to six days, while living in the East Coast will have you waiting between seven to eight business days. Keep in mind that Tavour does not support delivery to all states.
Once the shipping starts, you'll be emailed the tracking information, allowing you to watch updates of your delivery until it gets to the given address.
Frequently Asked Questions
Here are some answers to your burning questions about Tavour and its various services.
– Is Tavour Worth Subscription?
Yes, Tavour is worth subscribing to. From our complete review, you can see that Tavour is worth the price. There's a lot to look out for, from the user-friendly app and amazing selection of craft beers to the dependable customer support and convenient and affordable shipping.
– What States Does Tavour Deliver To?
Tavour states that it delivers its beers to AZ, CA, CO, CT, DC, MA, NE, NM, NV, OH, OR, WA, and WI. There is also the pickup option, so if you're going to be near Seattle, you can decide to pick up your package instead.
– Who Owns Tavour?
Tavour is owned by Philip Vaugn, a huge fan of craft brewing. Driven by his passion for sharing beers with other craft brew enthusiasts, he founded Tavour.
– How Do I Cancel My Tavour Subscription?
You can cancel your Tavour account by signing into your account on the app and going to the Subscription page, where you can then cancel your subscription by clicking on Manage and Edit. This comes in handy when changing your subscription or sticking to custom orders.
Final Verdict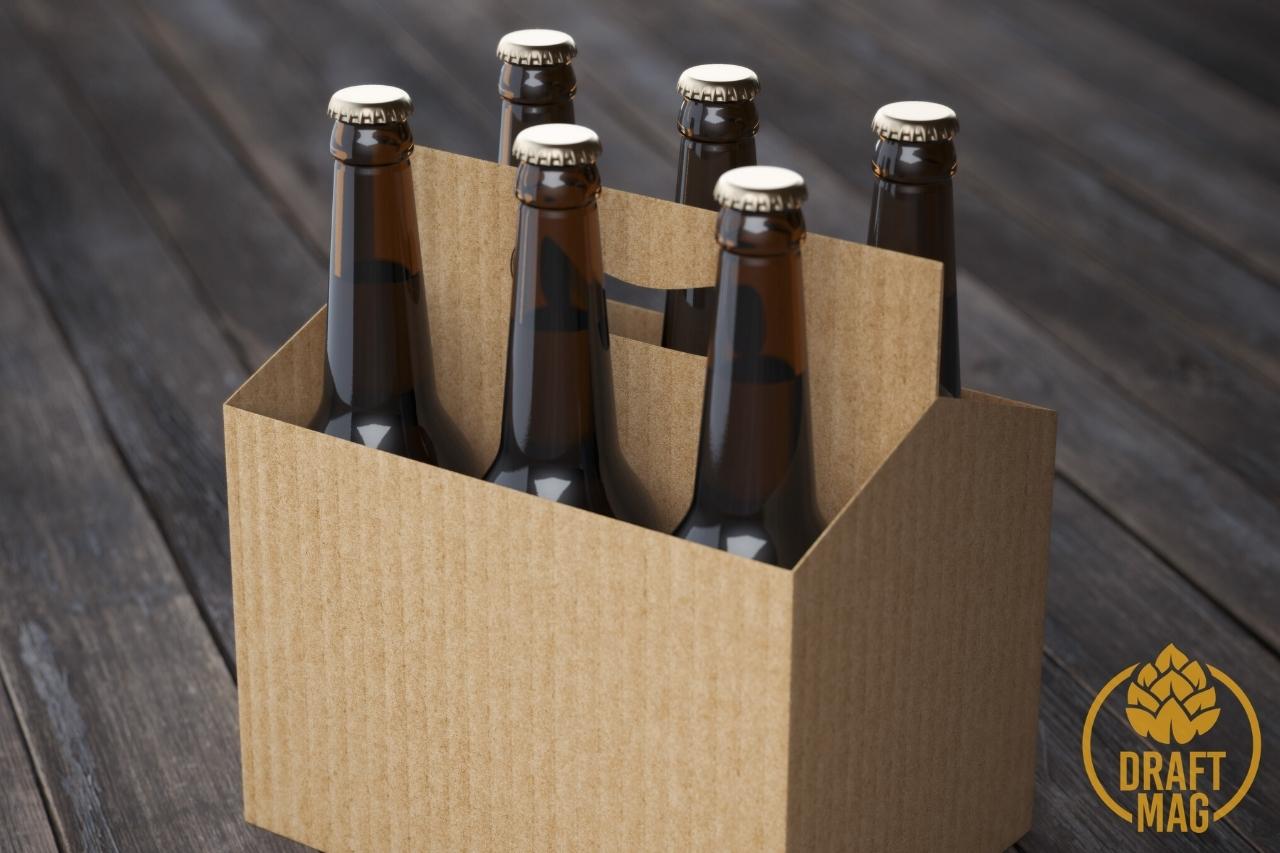 If you're looking for a reliable way to get a beer while in the comfort of your home, then there's no doubt that Tavour is an ideal choice.
From our complete review, you can see that this beer service is highly reliable and flexible, with lots of options to choose from.
While it does not deliver to all states, it still provides a pickup option and makes it easy to access rare and popular craft beers from breweries around the state. You can join their fun community and interact with other beer lovers. Overall, we recommend Tavour to all craft brew lovers.