Best Porter Beer: 20 of the Must-try Porters Around the United States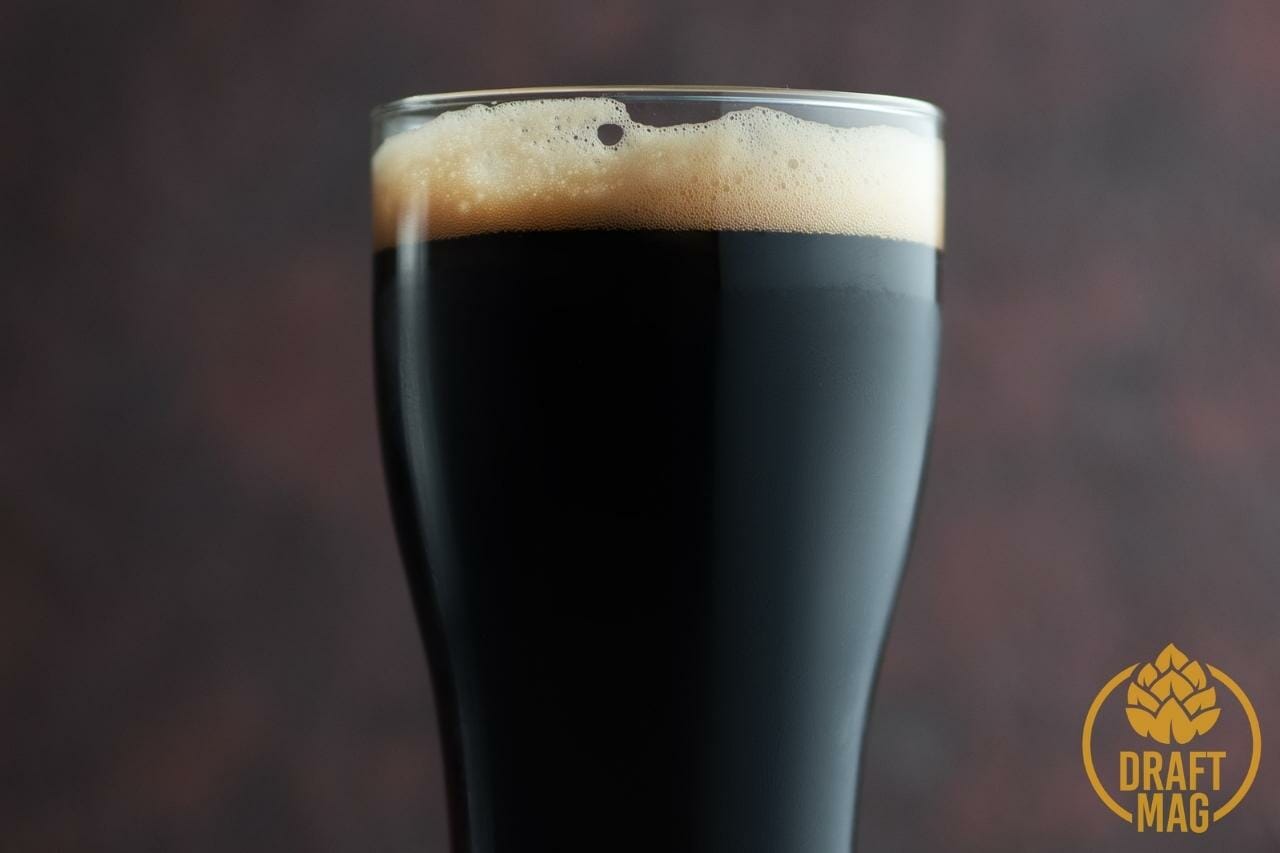 The best Porter beer is a dark, intense ale brewed with substantial hops and malts. The Porter beer style originated in England in the early 1700s, not to be confused with Stouts as the Porter came first.
Arthur Guinness popularised the Porter style of beer, and he brewed the beer until some of his experimental recipes led to a strong Porter, now called a Stout.
If you're itching to try something new, check out this list of top Porter beers from around the world.
Best Porter Beers
The first Porter was born as an accidental result of blending stale Sour, mild beers and Brown Ale. However, modern English Porters come in two main forms – Brown Porter and Robust Porter.
Brown porters are maltier than hoppy with flavors of chocolate, bittersweet coffee, toffee and caramel notes. On the other hand, Robust Porters are more intense, with plenty of substantial hops and patent black malt.
These are some of the very good Porter beers from around the world:
Stone Smoked Porter, Stone Brewing, California, US
This is a smoky version of a traditional English Porter. It has plenty of hints of chocolate and coffee balanced with a subtle smokiness. The smoky flavor does not trouble the nose but enhances the overall flavor of the beer. To top it all off, this beer goes with almost any types of food.
On the nose, it has roasted malt and a vanilla smell. It isn't extremely smoke forward as there is some hidden caramel sweetness that creates a good balance in the overall finish of the beer. Beer enthusiasts will enjoy the complex yet enjoyable nature of this beer.
Wingman P-51 Porter, Wingman Brewers, Washington, US
Wingman P-51 Porter is this brewery's best-selling, flagship beer available in all of the West Coast. The brewers are known to go all wild with their ingredients when it comes to unique flavored beers. This is an extremely smooth beer that doesn't feel heavy. Even with an ABV of 8 percent, it doesn't feel all that strong.
It appears as just another Porter that is deep brown to black in color and with a tan head that disappears quickly. It smells like roasted malts, cocoa and caramelized sweetness. The mouthfeel is heavenly, silky and viscous with medium-low carbonation. Overall, this is an excellent brew.
Edmund Fitzgerald Porter, Great Lakes Brewing Company, Ohio, US
This is an extremely robust and complex beer, one of the most popular Porters. It is Stout-like in color, almost blackish with a small head and almost no lacing. The presence of coffee is felt on the nose.
It tastes like how it smells, very coffee-like with a subtle sweetness in the mix. It has a bitter aftertaste. It is a classic, medium body Porter and an overall easy drink.
Oatmeal Porter, Highland Brewing, North Carolina, US
All the traditional flavors offered by a classic Porter are present in this beer, but Oatmeal Porter has one distinct flavor profile alongside the classics. It is the presence of earthiness due to the infusion of oatmeal in the mash.
Usually, Stouts carry oatmeal flavors, but the Highland Porter does the magic here. The smell is a desirable bouquet of roasted malts and floral hops, chocolatey and coffee-like. On the first sip, oatmeal forms the backbone and balances the sweetness. This is an excellent craft Porter beer if you enjoy well-balanced, malty beers.
Yuengling Porter, Yuengling Brewery, Pennsylvania, US
Yuengling Dark porter Beer is a specialty beer that was brewed especially for tavern owners since 1830. They are recognized as the largest producer of specialty Porter beers across the US. With an opaque brown color that creates an initial mystery before drinking, this beer has a moderate head and little lacing.
The aroma is mild with hints of chocolate sweetness. On the palate, this beer is mainly chocolatey with some rosey notes coming back and forth. This is a classic, solid Porter and an absolute must-try looking at where it comes from.
Smoked Porter, Alaskan Brewing Company, Alaska, US
This is yet another dark, robust Porter full of delicious smoky flavors. These beers are produced as limited vintage offerings every year on the first of November. This is a highly carbonated beer full of aromas of chocolate, graham cracker, light smoke, dark fruit and some herbal, earthy notes at the back.
The flavors are beautifully melded, and the chocolate and graham crackers give a slight sweetness while the espresso coffee gives the right balance of bitterness. This beer is an absolute delight.
Briefcase Porter, Exhibit A Brewing Company, Massachusetts, US
This is an American Porter full of toasted dark bread and nutty aromas. Roasted coffee aromas follow afterward. Some milk chocolate and nutty notes are also felt at the back.
This beer is very tasty and pleasing on the palate. It is soft and smooth on the palate with a medium mouthfeel and fairly dry finish.
Anchor Porter, Anchor Brewing Company, California
The Anchor Porter has a rich black color and a thick creamy head with plenty of retention. There is a substantial presence of toffee and coffee-like flavors. On the nose, it is full of dark chocolate, char, a hint of licorice and dry fruit.
On the palate also it is quite charred, with a dark chocolate taste and a tinge of licorice. It is a medium to heavy-bodied beer, easy to drink with balanced carbonation.
Nordic Noir, Cerebral Brewing, Colorado
This is a delicious craft brew, full of sharp, spicy and tannic notes. This beer is an almost-black color. It has some toffee coffee, mallow, and a slight savory smell. There is some sweetness from brown sugar, but it doesn't overpower the drink.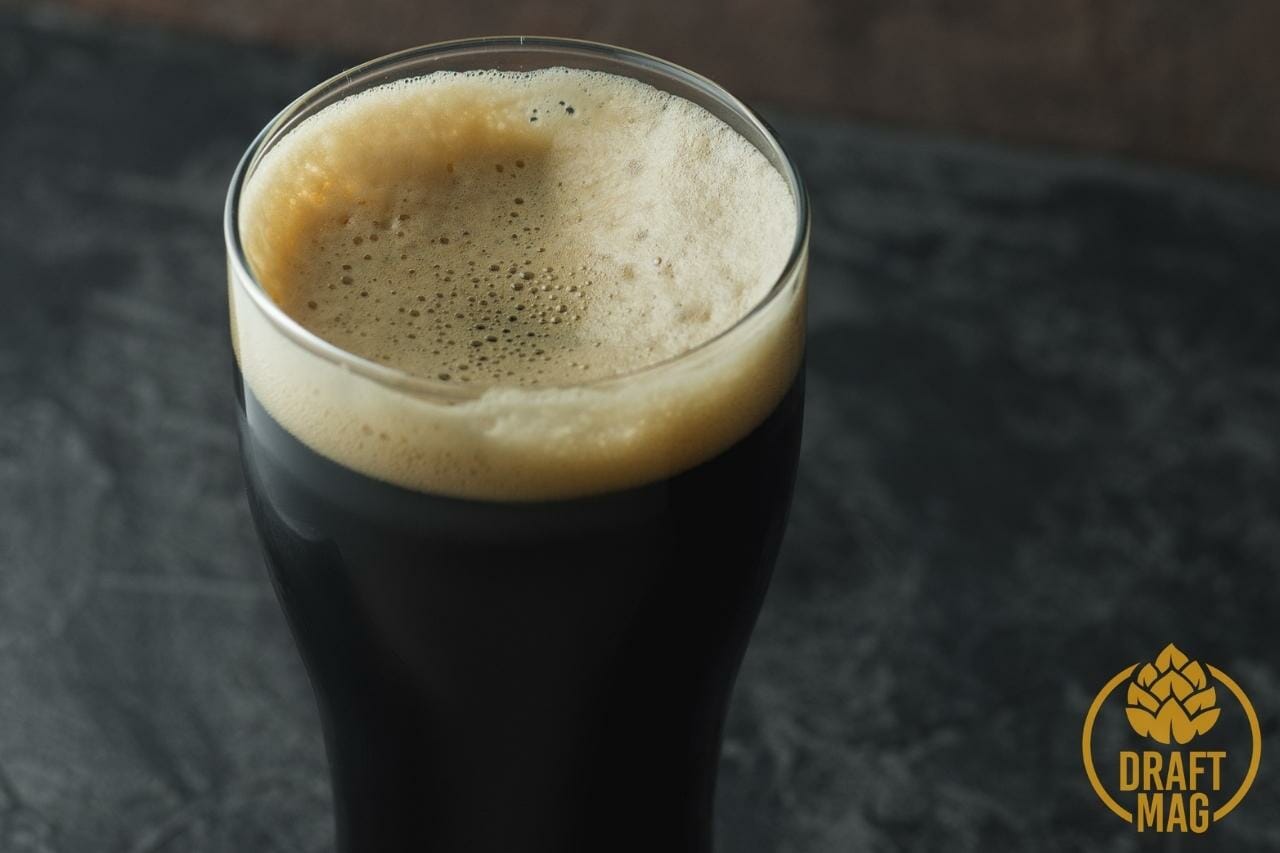 There are some notes of caramel felt later in the drink, which balances the overall flavors of the beer. On the palate, it feels like a giant explosion of a Baltic Porter on steroids.
It has a delicious palate-crushing coffee flavor and a burnt malt taste. An absolute must-try for classic Porter lovers.
King Porter Stomp, Cape May Brewing Company, New Jersey
If you love double-shot espresso flavors, this beer is for you. It has rich espresso and dark chocolate aromas and flavors. It seems like a hybrid of a Porter and borderline IPA as it is pretty loud on bitterness and almost harsh on the palate.
The beer has good fizz retention and is medium-bodied. Some notes of licorice, raisin, plum and cream can also be felt. All-in-all, this is an extremely enjoyable Porter.
Wolf Spit, Fonta Flora Brewery, North Carolina, US
This beer is extremely dark brown with a light tan head and a thin layer of bubbles. The beer is brewed with chocolate malts, and the flavors of dark malts are evident. The beer tastes like how it smells, full of rich chocolate flavors following strong flavors of hickory that stand out.
It has a medium body and low carbonation. Overall, the beer has a strong, interesting flavor profile with the right balance between chocolatey sweetness and smoky character. The finish lingers and is an enjoyable experience.
Peoples Porter, Foothills Brewing Company, North Carolina
This is a delicious brew with beautiful yet unique notes of chocolate and light floral and citrus notes. The beer pours a gorgeous ruby red and dark brown color with a khaki head and good retention. There is moderate streaming carbonation.
There are big flavors of dark chocolate, coffee, nuts, cocoa, toast, biscuit, bread and caramel followed by slight herbal, char, wood and citrus peel notes. There is moderate bitterness and a resin-like mouthfeel. This beer has a massive palate full of unique flavorful combinations for the drinker to enjoy.
Porter, Rusian River Brewing Company, California
The Russian River Porter was their first-ever brewed beer. It has a warming and comfortable nose with hues of orange zest and toasted chocolate notes. The beer pours pitch black, with dark ruby edges and a tan-colored head.
On the first sip, the beer tastes rich, malty and sweet upfront with caramel and toasted malts. This is followed by a nice bitterness of cocoa, coffee, chocolate, spice and black treacle. The finish is bone dry with slight breadiness.
Chai Baltic Porter, WeldWerks Brewing Company, Colorado
If you know anything about the flavors of the Indian Chai (tea), you will recognize all the unique flavors in this beer. Chai Baltic Porter is a brilliant combination of chocolate malt with some complex spice character from chai. The roast chocolate flavors blend well with the spices, complementing each other, with neither of the two overpowering the other.
On the nose, there are strong notes of berry, cinnamon and plenty of chai spices. On the palate, this beer is how it smells. Overall, the beer has a slicker mouthfeel with medium bitterness and a smooth drink.
Skullsaw Porter, Burial Beer Company, North Carolina
This is yet another beer with some delicious and unique flavor combinations. It is a mouthwatering combination of chocolate, cherry, cranberry and caramelized sugar. Some mild floral hints like rose are felt. What is bizarre in this combination is the taste of sweet potato, which adds immense complexity to the beer.
The beer has a very low bitterness, and it is full of captivating concepts and ethereal combinations. It is perfect as an early Autumn drink and for those chilly nights. Many find this beer to be a bit of a puzzler when they read the ingredients, but upon tasting, everyone is left amused.
Gravity Drop, Wayfinder Beer, Oregon
This beer has all the qualities of a rich classic Porter. It is full of aromatic chocolate, fig and caramel flavors. The drink is warm on the palate with a slightly burnt espresso taste. It is crisp with light floral bitterness that balances the beer out.
It is a big, bold Porter with a clean feel and finish. Some chocolatey aftertaste persists. Overall, this is a full-bodied beer, silky, smooth, with medium carbonation and a clean yet robust finish.
Imperial Smoked Porter With Vanilla Beans
With an ABV of 10 percent, this is one of the most wholesome smoked Porters one could ever have. On the nose, this beer has a straightforward vanilla scent. Some malt sweetness, faint smokiness and light bourbon aromas also persist.
On the palate, this beer is an instant burst of vanilla with a faint smoky character at the back. It is a well-balanced beer, easy to drink and robust. This is also one of the most famous porter beers.
Wheelhouse, Wolf's Ridge Brewing, Ohio
Another stunning Porter brew is the beer for chilly campfire nights. It is full of caramel malt flavor with some notes of stone fruits and a tinge of cocoa and coffee. On the palate, it tastes of sour plum, faint coffee and an aftertaste of charcoal. It is a full-bodied beer, thick in consistency and vigorous.
Pharmacy Porter, Perennial Artisan Ales, Missouri
This is a stellar Porter filled with chocolate, coffee, paprika and cumin aromas, resulting in a unique combination. The balance of spice, chocolate and caramel is on point, making it a pleasant drink. On the palate, this beer is impeccably clean throughout and finishes with a nice crisp cocoa note. Overall, this beer is light and refreshing and will easily impress anyone.
Baltic Porter, Dovetail Brewery, Illinois
Imagine dry autumn leaves, sassafras and little juniper; this beer has it all. It is silky, smooth, rich, low on carbonation and perfectly refreshing. On the nose, it has all the roasty characters of an American Stout, and on the palate, it leans more towards English fruity notes. This unique combination makes it a winner.
FAQ
Is Guinness a Porter beer?
Yes, Guinness is a type of Porter beer that originated in Ireland.
Which is sweeter, Porter or Stout?
Generally, porters are sweeter than stouts due to their lower roasted malt content.
What makes a Porter beer unique?
Porter beers are characterized by their dark color, rich maltiness, and notes of chocolate and coffee. They often have a lower ABV than stouts.
Conclusion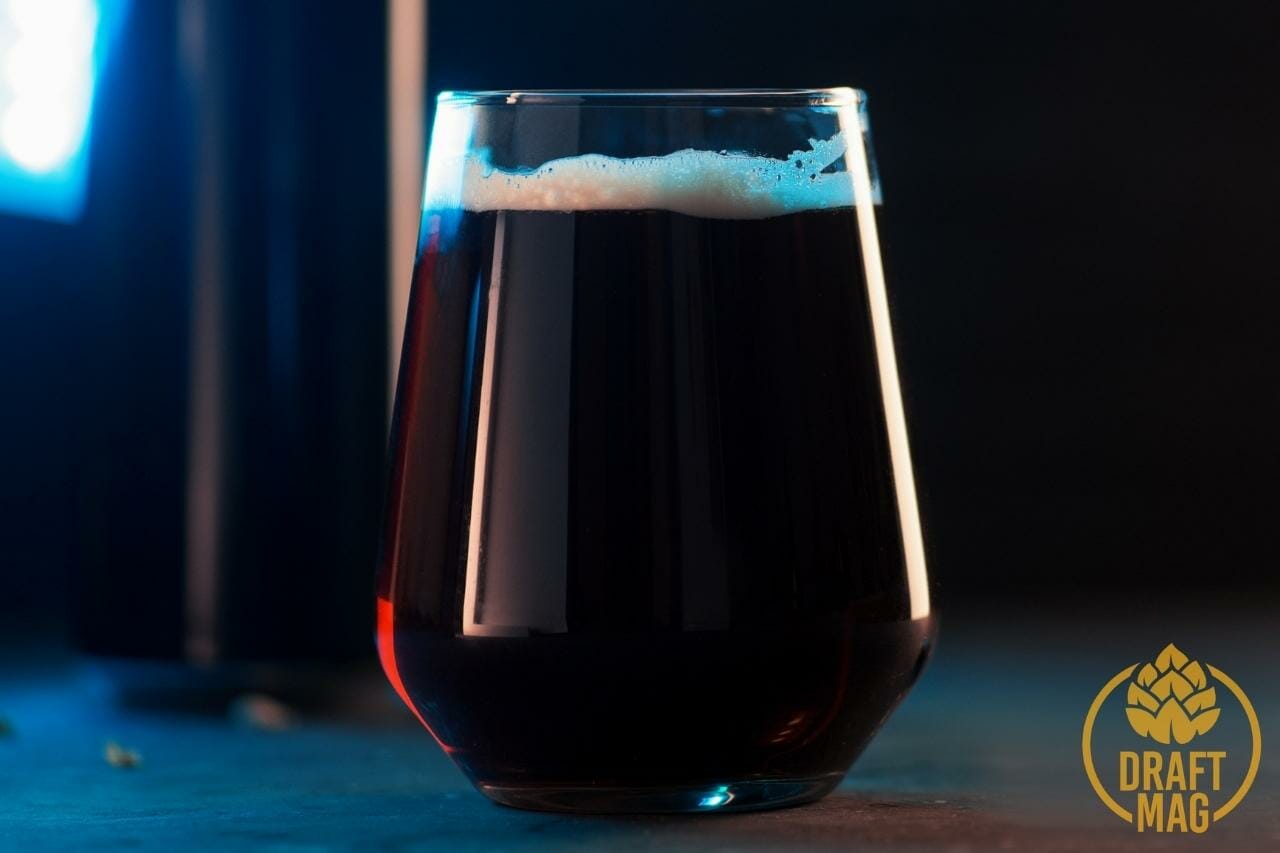 Porter is the most famous beer style across the world as it is rich, flavorful and robust in character.
While there is a standard base recipe for any Porter, the true creativity of a brewer is tested with the different permutations and combinations they add to bring uniqueness to the beer.
Some of the most popular porter beers are from the U.S.
Porter beer was made by mixing stale Sour beer, mild beers and Brown Ale.
Wingman P-51 Porter is one of the best selling Porters in Washington.
Some of the best Porter brewers in America are Great Lakes Brewing, Harpoon Brewery, Founder Brewing and Dovetail Brewery.
If you are in search of the best Porter, this list will make your job easy, so pick your style and enjoy that drink.