Best Lager Beer: An Expert List of the Top Brands Around the World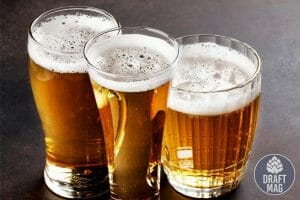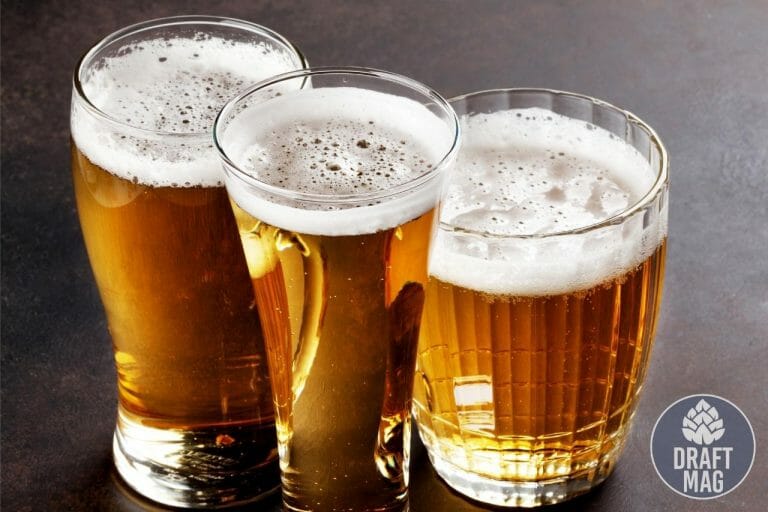 The best lager beer is difficult to brew and hard to find. Lagers, the king of beers, is often the only thing that comes to mind for some beer lovers.
Making a good batch of lager beers takes a lot of effort and a long process of brewing that takes up to many days.
In this article, we'll be taking a closer look at the different types of lager beers and sharing the best brands for you to try.
15 of the Best Lager Beers From Around the World
In this section, we have curated a list of the best lager beers available in the market, approved by industry professionals and brewmasters. It wasn't possible for us to include all the best ones, but we narrowed it down to the top 15 best lager beers that you should try!
Augustiner Bräu Lagerbier Hell
Let's start off with a beer from Germany, the country where Lager beers originated from. The Augustiner Bräu Lagerbier Hell is the best you can find of the German Helles style.
This beer is clean and appears as a golden or light yellow color that finishes off with a white head. With an alcohol percentage of 5.1, this beer offers a blend of hops that is grassy with hints of grain that leave a fresh nose.
In terms of taste, the Augustiner Bräu Lagerbier Hell is crisp, clean, malty and hop-flavored with the essence of fruit flavors. The lager is widely found in stores all over Munich. As a mild beer, it has a unique taste with sparkling and refreshing tastes. This carbonated lager beer is brewed with the perfection that is a favorite among beer enthusiasts.
Weihenstephaner Helles
We had to include this splendid German Lager beer that is widely known as a wheat beer. The lager beer packs exceptional flavors and colors.
Weihenstephaner Helles has a golden to light yellow color with a crystal clear appearance that ends with a medium head that stays for a while when poured. While sipping, you will come across hints of hops, spice, grass and biscuit.
It is a full-bodied lager along with a sweet and bready taste. On the nose, it is fresh and clean. Overall, the flavors are well-balanced with proper maltiness that makes it easy to drink.
Weihenstephan is known as one of the oldest breweries that brew with precision and carries the German tradition of brewing in the best form, so you know you will be tasting the most premium German beer when sipping a glass of the Weihenstephaner Helles. One of the widely used commercial strains in the world is the lager yeast that Weihenstephaner uses for their Helles.
Pilsner Urquell
The Czech Republic created the original pilsner, also known as the first pale lager in the world — the Pilsner Urquell. This pale lager has a thick consistency, finishes off with a full head when poured, and appears as a light golden beer.
With a crisp taste, pleasant bitterness, and a light malty nose, it's easy to fall in love with Pilsner Urquell's taste. The pale lager is widely available almost everywhere in the Czech Republic.
It has an alcohol percentage of 4.4 with herbal and spicy notes. The beer was introduced in 1842 in Plzeň (Pilsen), a town in the Czech Republic, by Bavarian brewer Josef Groll.
Since then, the Pilsner Urquell has become a gold standard in the pale lager beer category all over the world. With lively carbonation and the use of local soft water, this pale lager is easy to drink but hard to put down.
If you love to pair your drinks with food, the Pilsner Urquell tastes amazing with pork dishes or roasted chicken. The subtle caramel notes with refreshing crispness are the kinds of taste that many other beer brands have tried to imitate from the Pilsner Urquell.
Bernard Cerne (Dark) the Czech Republic
We couldn't help but include another Czech Republic beer in our list because the country produces some of the finest lager beers. This beer is made with a combination of specialty malts that offer a flavor like no other.
The Bernard Cerne (Dark) is unpasteurized and provides notes of nuts, coffee and caramel that are easily recognizable. Whether you drink this beer from the tap or a bottle, you are sure to enjoy a tasty beer.
We love the well-balanced flavors of the beer that make it easy to drink. The Bernard Cerne (Dark) belongs to the "Bernard Brewery," a family-operated brewery that was founded in 1597. Most of the beers produced by this brewery taste delicious, but the one that is a "must-try" is their Dark Lager.
Dos Equis Amber (Mexico)
The Mexicans do it right with their brews and unforgettable flavors, so no wonder the best-selling beer in the world is a Mexican one! The Dos Equis Amber beer is a Vienna lager that you can enjoy on a sunny day as it is very easy to drink.
The aroma of this beer gives off malt and bread notes with a hint of spice, and the same is felt when sipping it. When it comes to its appearance, the Dos Equis Amber has a light-brown color, a bit different from other pale lagers.
When poured, the Mexican beer leaves a thin, off-white frothy head that stays for a while. You can expect a nice finish, with a bit of sweetness from the malt and balanced bitterness that doesn't feel overpowering in the palate.
Not only that, but this amber and mild lager beer is a great pairing with delicious party dishes or a barbeque. If you're looking for a good lager beer, definitely give this one a try.
Dortmunder Gold
Now let's move on to good ol' German Lagers that almost everyone enjoys without a doubt. Lager beers originated in Europe, so it's a no-brainer that all the best ones are from that region. Dortmunder is a style of lager that is traditional in Dortmund, Germany. Great Lakes, located in Ohio, U.S, brews this premium lager beer known as the Dortmunder Gold.
This is an award-winning lager beer, so you can't go wrong with picking this one. Once poured properly, the lager beer leaves a fluffy white head and has a clear gold appearance.
When it comes to the taste profile, the Dortmunder Gold has included a unique blend of various flavors into this one beer. It starts with a fresh white bread note, a hint of caramel malt, gentle hoppy flavor, and you might also come across a little bit of orange.
The beer ends in a dry finish, but you will want to drink more of it. The Dortmunder Gold belongs to a well-known U.S. brewing operation called Great Lakes that was founded in 1988 and offered an excellent range of German lager beers. If you're in for a variety of flavors, try this Ohio-based lager beer.
Eliot Ness (Great Lakes Brewing Co., USA)
If you love Vienna Lager beers, we have another popular beer from the same reputed brewing company in Ohio — Great Lakes' Eliot Ness. We weren't exaggerating when we mentioned how the brand makes excellent lager beers in the U.S. Eliot Ness contains 6.1 percent ABV and can be described as a mildly sweet and smooth lager drink.
For sweet lager beer enthusiasts looking for a Vienna lager beer to pair with pizza or grilled sausages, pick the Eliot Ness Vienna Lager — you won't regret it.
This beer has a clean finish, a touch of spiciness, toasty flavors and it balances everything with floral hops. The bready and caramel notes are a little pronounced in this Vienna beer that gives it an interesting feel in the mouth. You will be surprised how this easy-to-drink Vienna lager beer balances all the flavors and makes you want to reach for more.
Negra Modelo (Mexico)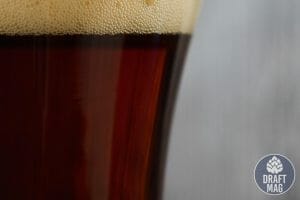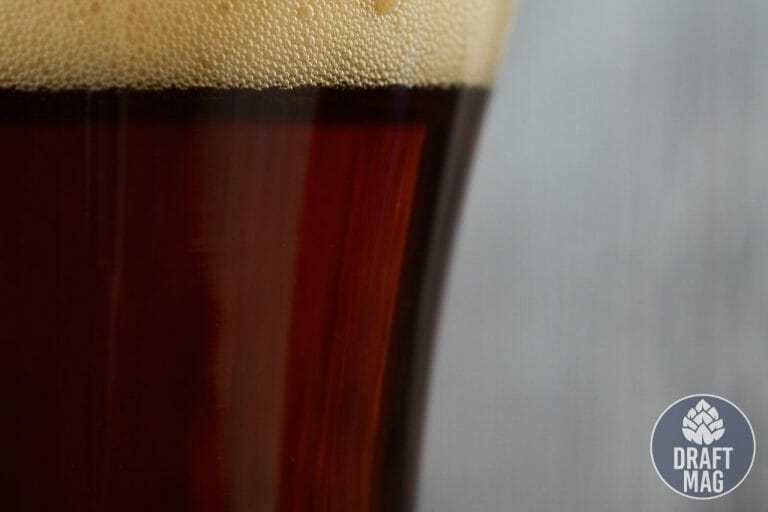 If you love Corona beer, you might enjoy the Negra Modelo beer from the same brewing company — Grupo Modelo. Mexican brewed lager beers are tasty, which is why they are always on the top-selling beers lists in the United States as well as around the world. The long-brewing process of the beer makes it unique.
Negra Modelo has a dark appearance unlike regular lager beers, which is due to the slow-roasted caramel malts in it.
The flavor is smooth while representing a German heritage of Dunkel style lagers in the taste profile. Negra Modelo has a strong alcohol content of 5.4 percent, so if you're worried about calories, you might need to consider a beer with a lower alcohol percentage. The iconic packaging, delicate aroma and popularity as "cream of the beer" are simply remarkable about this Mexican Dunkel-style lager beer.
Brooklyn Lager (USA)
Brooklyn Lager is an amber lager with a mix of numerous flavors that all blend into a unique taste like no other. This might sound like an underwhelming definition by us, but there's more to Brooklyn Lager than we can describe.
This USA-based lager beer has all the lovely flavors of caramel, toffee and toast. On the nose, you can expect a dry-hopped aroma of pine, grapefruit and flowers.
Even though the ingredient and aroma list may sound like a cocktail of many different things, the beer actually balances it all and serves as a great amber lager, true to its American style.
With a lively packaging and wide availability, you easily spot and pick one of these beers as a bottle or can to enjoy a blend of unique flavors. It contains an alcohol content of 5.2 percent and pairs well with your favorite pizza or burger. The amber lager is owned by Carlsberg Group.
Yuengling Lager (USA)
For a craft beer, we can't recommend anything better than the Yuengling Lager beer. As a craft lager beer with an alcohol content of 4.5 percent, it is lighter compared to other high-alcoholic lager beers on our list.
Cluster and cascade hops make this lager beer a well-balanced one. When trying out this beer, you can expect a rich amber color.
For its taste, the Yuengling Lager provides a little sweetness due to its roasted caramel malt ingredient and a medium-bodied flavor. When sipped, you can expect bready, dry and malty notes while the taste pairs well with any pork or lamb dishes.
Make sure that you drink this lager beer chilled to enjoy it in its best form, but at 140 calories, the Yuengling Lager may not be the healthiest option for those watching their calories. If you prefer toasted caramel malt flavors, you will love this.
Yuengling was founded in 1829 by David Yuengling and is currently owned by Richard Yuengling Jr.
Birra Moretti (Italy)
If you haven't tried Italian brewed lager beers yet, you've got to take a sip of the Birra Moretti. It is made with the finest ingredients with a unique taste and aroma, and there's a good reason why it's among the favorite lager beers in Italy. The core ingredients in this beer are water, hops, malted barley and maize.
Some beer enthusiasts feel that the Birra Moretti is a little stronger for a lager with a warm golden-body color. While sipping on this old Italian lager beer, you might discover a little smokiness, a tiny bit of grainy flavor, and the taste of roasted malts.
The company was founded in 1859 by Luigi Moretti. It is located in Udine and was later acquired by the well-known Heineken company in 1996.
Brahma (Brazil)
Eager to taste authentic Brazilian lager beer?
The Brahma, brewed with an authentic Brazilian recipe, should be on your beer wishlist. This drink is considered a pale lager beer with an alcohol content of 4.3 percent. The beer is refreshing and light with fruity aromas and a taste that is of a premium quality.
It is best served chilled, so make sure to add some ice to your drink and enjoy it on a hot summer day when the sun is scorching. The taste and appeal of this beer make it seem like a competitive beer to the popular Mexican beers like Corona. Brahma is available in both glass bottles and cans.
The brand was founded in 1886 by Joseph Villager, and since then, it has been one of the most well-loved lager beers in Brazil.
Heineken (The Netherlands)
While picking a Heineken beer, you will be bombarded with numerous beer options as the brand owns an enormous variety of beers from all around the world. Heineken is a premium pale lager beer that is sold in their characteristic green bottle.
It contains 5 percent alcohol content with a well-tolerated bitter taste that is balanced by hop aroma. The lager beer tastes crispy and ends with a clean finish that leaves you feeling refreshed.
As for its appearance, this premium lager beer has a warm but deep golden color. This internationally popular beer brand is produced in 39 countries at 40 breweries.
The Heineken Lager beer is the flagship beer of the Heineken N.V, owned by a Dutch brewer named Gerard Heineken. They have a portfolio of 170 different beer brands, and it's almost impossible for a person to not be familiar with them.
Corona (Mexico)
As a beer enthusiast, it's impossible not to know about the most popular Mexican beer of all time — Corona. This beer is brewed in Mexico by Grupo Modelo and is owned by the beer giant AB InBev.
If you haven't tried it yet, pick the Corona Extra to taste one of the best-selling pale lager beers in America. With an alcohol content of 4.5 percent, this Mexican lager tastes crispy with a light body.
Widely marketed as a beer to enjoy near the beach on a sunny day and paired with a lime wedge, this beer truly feels refreshing. There is a hint of hoppy skunkiness on the palate with sweet notes, but overall, the flavor profile is not very complex. This brand brews other popular variants including Corona Light, Corona Familiar and Corona Premier. Recently, the brand has also added hard seltzers to its variety of drinks.
Corn, barley malt, yeast and hops are the core ingredients in Corona Extra.
Köstritzer Schwarzbier
Are you looking for more German beers?
The Köstritzer Schwarzbier is a black lager with a rich premium taste that is unparalleled by regular black lagers. As one of the most popular black beers in Germany, you might find the flavors quite addictive. German brewing is all about perfection, and Köstritzer Schwarzbier is one shining example of that.
The star ingredient of this black lager is roasted malt, a special hop character, and a little fruitiness. It's packed with flavors of toasted bitterness and sweetness from the malt. On the nose, the beer offers roasted chestnuts, bitter chocolate, fresh bread, sage and dark honey. The elegant black beer leaves a white head when poured.
At 4.8 percent alcohol and brewed with a unique recipe, you will be tasting German premium beer at its best.
Lager Beers
Many people confuse ales with lagers when their differences are quite distinct. Ales are fermented using top-fermenting yeasts whereas Lagers are fermented with bottom-fermenting yeast, separating the two types of beers.
All the hard work put into brewing perfect lager results in a clean, clear and refreshing beer. There are various kinds of lagers from sweet and craft lagers to malty lager beers and pale and light lagers, but among all the types, possibly the most popular one is the American lager beers.
Five of the Most Popular Lager Beer Styles To Try
The confusing part about lagers is finding and sticking to the best since there are a large number of lagers available from different countries of the world ranging from Germany to America.
So which lager beer style should you try?
To help make things clearer, here are five of the most popular lager beer styles available all over the world.
American Light Lager
American Light Lager is a light-bodied beer style that is usually served very cold, has a low alcohol percentage, has fewer flavors, and has high carbonation.
The average alcohol content of an American Light Lager is at four percent, tastes a bit watery, and appears light yellow to straw-colored. These beer styles are perfect for warm, sunny days.
Dark Lager
The dark lager styles have more flavor and taste than lighter ones. Countries like Germany and the Czech Republic brew traditional dark lagers that are often well-loved and have a rich taste.
Some common dark lager beers are Dunkel, Schwarzbier, Amber and Tmavé. The dark color or appearance of these beers is due to the presence of roasted malts or chocolate.
Pilsner
Pilsner is one the most popular lager styles that is hoppy, aromatic and balanced. Even though it's light in color, pilsner beers have great taste and feel fresh in the mouth.
Most pilsner beers are made in the Czech Republic, where the beers smell good and have low alcohol content, whereas pilsner beers from Germany are bitter, bready malts with herbal hoppiness.
Vienna Lager
Vienna lager beers are best described as having restrained bitterness and a little caramel flavor. Some of the best Vienna Lager beers are produced in Mexico, but many other countries also brew the popular Vienna-style beer.
Appearance-wise, Vienna beers have an amber hue that is reddish-brown or copper in color. These beers were developed in the late 1830s by Anton Dreher.
With around 4.8 – 5.4 percent ABV, the Vienna Lager is overall light in alcohol content.
Helles
Helles beers have a soft malt flavor and a full body. It feels smooth and refreshing in the mouth while ending with a clean finish. The balanced flavors tie all the hop characters and little bitterness together. Generally, Helles beers are comparable to pale lagers with fewer hop characters.
Helles lagers were first created by Bavarian brewers in the late 1900s. This beer style originated in Southern Germany in Munich.
Conclusion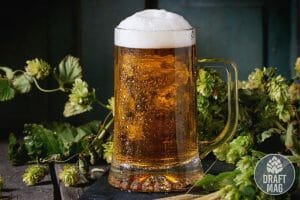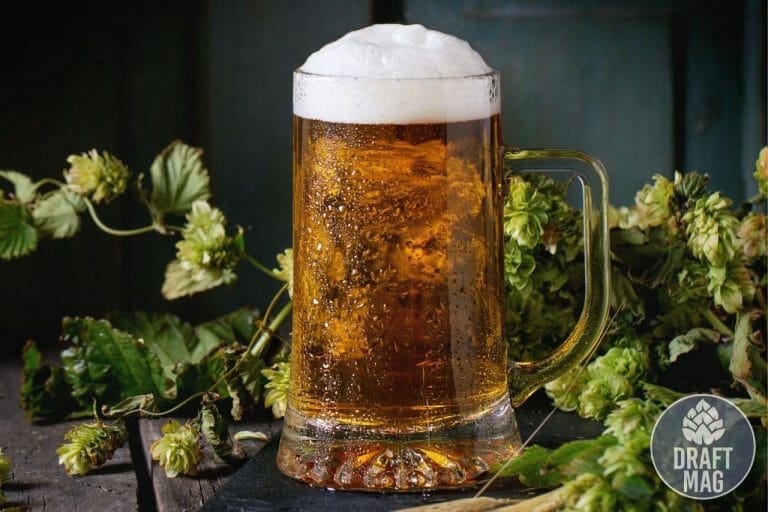 From Augustiner Bräu to Köstritzer Schwarzbier, we have included the best lager beers from different countries of the world. German lager beers are pioneers, but American lager beers are also keeping up with the style and premium taste.
Lager beers are a type of beer that is usually light in both body and color.
Making a good batch of lager beers takes a lot of effort and a long process of brewing that takes up to many days.
There are a lot of lager beer styles available all over the world, including American Light Lager, Dark Lager, Pilsner, Vienna Lager and Helles.
Among the hundreds of different lager brands and styles, we've listed the 15 best ones to try according to experts and enthusiasts.
When it comes to lager, the beer styles seem endless, all with their own appeal. Whether you enjoy a light-bodied pale lager beer or want to quench your thirst with a full-bodied premium black lager, there are plenty of beers to choose from.