Best Breweries in Austin: A Guide to Austin's Most Famous Breweries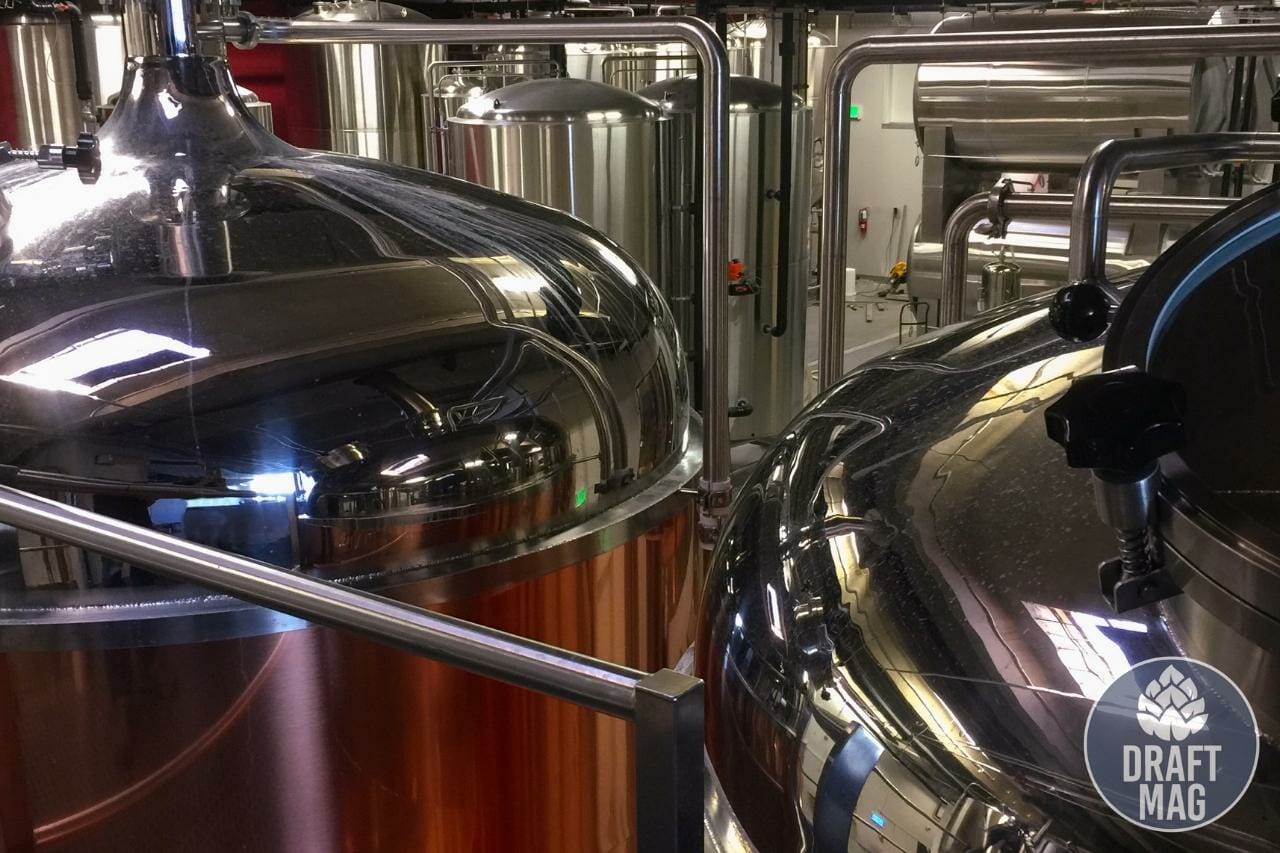 The best breweries in Austin are those that have unique and excellent beers as well as great spaces. The United States has an insanely loud and happening craft brewing scene with some of the best ones residing in Austin, which is also known as the live music capital and has a wide range of bars and pubs on its map.
The craft beer wave has taken over all of America with Austin as one of its major landmarks. This is a detailed guide on some of the best Austin breweries you absolutely must try.
| | | |
| --- | --- | --- |
| Austin Best Breweries | Number of Active Beers | ABV (Lowest to Highest) |
| ABGB | 9 | 4.5% – 7.5% |
| Austin Beerworks | 8 | 4% – 7.3% |
| Circle Brewing | 11 | 4.3% – 9% |
| Jester King Brewery | 11 | 4.5% – 8% |
| Hi Sign Brewing | 6 | 4.5% – 9.5% |
| Live Oak Brewing1 | 10 | 3% – 5.4% |
| Lazarus Brewing | 14 | 4.5% – 10.3% |
| Meanwhile Brewing | 17 | 4.2% – 8.8% |
| Oasis Texas Brewing Co. | 4 | 4.5% – 5% |
| Pinthouse Pizza | 3 | 5.5% – 6.5% |
| Zilker Brewing Co. | 5 | 4.6% – 7% |
| Blue Owl Brewing Taproom | 28 | 3.8% – 9% |
| Vista Brewing | 14 | 4.2% – 9.5% |
| Southerns Heights Brewing Co. | 6 | 4.5% – 10.1% |
| Friends and Allies Brewing Co. | 5 | 4.6% – 7.5% |
| Celis Brewing | 5 | 4.5% – 8.6% |
| Independence Brewing | 14 | 4.8% – 9.0% |
| Slackers Brewing Co. | 14 | 4.5% – 8.5% |
Best Breweries in Austin
If you want to taste the best of Austin's booming beers, let's dive into the source. Austin has everything to offer from traditional old lagers to pale and wild ales, and even surprisingly uniquely flavored craft beers. These are some of the top breweries in Austin.
ABGB – Austin Beer Garden Brewing
When it comes to the best brewery in Austin, the Austin beer garden brewing gives a run for their trophies. This brewery has won numerous awards like the GABF Bronze in 2016 and the GABF Gold in 2018 just to name a few.
The food served here is simple and mostly finger food like pizza, pasta and sandwiches. It also hosts numerous music shows, live concerts, art festivals and the like.
They have one of the best outdoor shaded gardens. The brewer Brian "Swifty" Peters, has evolved with the evolution of the craft brewing scene in Austin. Their motto is "Great beer, great music, and great food have the power to make a better community." This brewery strongly believes in making musical nights better using their epic beers. These guys are truly the kings of Austin's craft beer and music community.
Austin Beerworks
This brewery is one of the most commercially acclaimed and popular breweries in Austin. It is one of the most fun breweries in North Austin. The brewery also arranges tours and it is an absolute must-visit if you are in or around the area.
The brewery has an exceptional section of seasonal craft beers alongside some core classics. Their taproom (or the main seating area) offers a variety of vibrant seating options and is a perfect place to enjoy some well-crafted beer with a bunch of friends on a hot summer noon.
Their most sought-after releases are the Einhorn and their winter seasonal Sputnik varieties filled with rich coffee and oatmeal flavors, and they take great pride in their beers. They serve one of the best craft beer in Austin.
Circle Brewing
This brewery first opened its doors to the public in 2010. It is one of the oldest craft breweries in Austin. They have a rather industrial taproom that isn't as highly decked up as other, more recent breweries, but still has a warm, cozy and friendly appeal.
Their menu has some interesting and slightly intimidating options listed, but if you do get lost and wonder what to order, ask for some quick help from their friendly staff and you are good to go.
One of their best beers to try is the Party Pig Imperial Porter.
Jester King Brewery
In the summer of 2009, Jeffrey Stuffing and Michael Steffing started building a brewery that would be known as the Jester King Brewery across all of Austin. In 2010, they made their first beer, Boxers Revenge Ale, which was barrel-aged. Between 2013 and 2014, the brewery decided to shift their focus from pure culture fermentation to mixed culture beer.
Today, the brewery is known across the states for its spontaneous fermentation and is best known for its barrel-aged wild ales. This brewery is a wholesome outdoor experience. It is one of the top Austin breweries that must be on your bucket list.
Two of their must-try beers are Grim Harvest Farmhouse Ale and Real Science Hazy DIPA. During winters, they let the beer ferment with native yeast and bacteria and then move the wort to oak barrels for spontaneous fermentation without pitching yeast. This way, the beer matures and develops a different form of complexity that no other brewery can offer.
Hi Sign Brewing
Hi Sign Brewery is a quick walk away from the Austin-Bergstrom International Airport. They have a lovely outdoor space decked up with hammocks, wooden benches and picnic tables. This is a relatively new menu that offers a wide range and flavors of beers. They have managed to gain recognition for their relaxing atmosphere and core beer offerings.
Some of their must-try beers are their Irish red Hi Sign's Shamus the Fiddler boasting lovely roasted aromas and a caramel-malt finish, HI-C IPA boasting juicy, double dry-hopped aromas, and their Super Astronaut Double IPA, which at 9.5 percent ABV is a smooth, strong, citrusy beer.
Live Oak Brewing
Just when craft brewing became a thing, Chip McElroy opened Live Oak Brewing in 1997. Today they are located in South Austin. Again, laying close to the Austin-Bergstrom airport, this is a quick hop and jump for anyone getting out of the airport.
Live Oak Brewing is famous for its more old-school styles of brewing. They don't tweak their releases based on the ever-changing craft brewing scene. Rather, they believe in the classics – German lagers, German ales with a difference in history to set them apart.
Their most renowned beer is the Rauchbier (smoked beer). This beer involves old-style brewing procedures back from the days when brewing malt was roasted over an open fire imparting a smokiness with the advent of modern techniques. They also have a 12-hole disc golf range. One of their must-try beers is Hell Bock, a Bock strength German-style lager brewed for the seasoned smoked beer drinker.
Lazarus Brewing
Their tagline says "Coffee, Beer, Tacos and Joy." Lazarus Brewing is known for its hops. In 2010, they collaborated with Montana's largest brewery to make a special beer called "All Souls Ale", with 11 percent ABV. With a first hit, they decided to turn into a big brewery.
They have friendly staff, inviting ambiance, fairy lights up at sundown and an outdoor patio; a perfect setting for anyone who enjoys craft coffee, good beer, music and food.
Their key beers to try are Amandus Belgian Strong Ale and the 40 Days & 40 Nights IPA.
Meanwhile Brewery
Meanwhile Brewery is the freshest entry into the world of craft breweries in Austin. They opened their doors in 2020 in South Austin. The brewery boasts mouthwatering beers, a soccer field, an outdoor stage and a private events venue. They host a variety of events like live musicals, art shows, storytelling and open-air movie nights. They also boast a small food truck open all day, starting from breakfast.
Their future goals include the field being used for flag football, tennis and family picnics. They are also working on developing a hammock forest.
Some of their must-try beers are Glitter and Doom, a Hazy IPA at 7 percent ABV, As Far As I Know, their most famous Double IPA at 8.8 percent, and the Lunar Luxe, a Space Ice cream Stout at 8.1 percent ABV.
Oasis Texas Brewing Company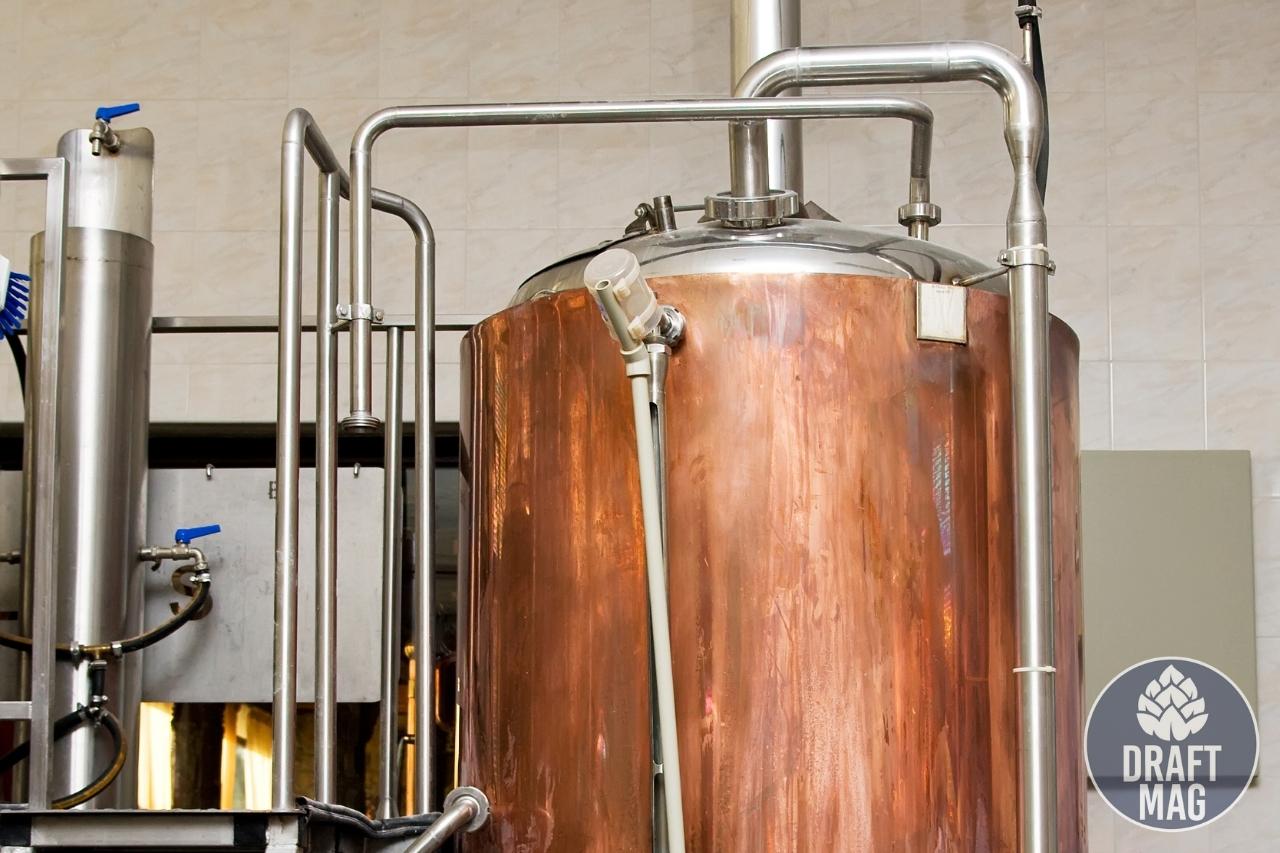 This brewery is known for its breathtaking views. It is located high in the hill country overlooking Lake Travis.
They have a bar gaming area, pet and kids-friendly patio, enough outdoor space for live music events and stunning panoramic views.
Their award-winning beers you absolutely must try are Metamodern Session IPA, a juicy beer made with hop-bursting technique, Slow Ride, an American Pale Ale that is supercharged with Chinook, Cascade and Columbus hops and the London Homesick Ale, for when you miss your traditional English beer.
Pinthouse Pizza
Six brothers got together to start the Pinthouse Pizza, which is spread across four different locations across Austin. They serve award-winning beer and handcrafted pizza in a cozy, warm and casual setting. The brewery is family-friendly and offers light music shows. They also host regular charity events where 25 percent of the sales go to charity.
Their most sought-after and mainstay beers are the Electric Jellyfish IPA filled with bright, tropical, citrus character with flavors of mango, orange and Lychee and their complex, malt-forward Amber style Old Beluga, filled with cherries, nuts and an earthy herbal profile.
Zilker Brewing Company
With urban, family-sized tables, drinks, food and conversations, Zilker Brewing Company focuses on community-style service and experience. The brewers aren't afraid to try newer techniques in the craft brewing world.
They have a range of mainstays and an ever-evolving beer menu that's seasonal. Some of their key beers to try are Macro IPA with tropical, malty flavors and a touch of orange, their all-year-round Coffee Milk Stout, and the Icy Boys, which is a light lager, perfectly refreshing for a hot summer day.
Blue Owl Brewing Taproom
This brewery believes in the art of sour-mashing as their most dedicated beer style. The Blue Owl Brewery started in 2015 with a mission in mind to take sour beers to a whole new level. They have developed styles of sour beer that accentuate the beer to produce clean, well-balanced sour beers.
Their must-try beers include Tangerina, their milkshake sour IPA with tangerine and vanilla flavors, the Teeny Hopper, their juicy Sour Session IPA filled with a burst of grapefruit flavors. However, on your first time here, you must absolutely try Professor Black, their most famous cherry Stout.
Vista Brewing
If you are someone who wants a quick getaway away from the city for some lovely brews, yummy food, and beautiful views, then Vista Brewing is your go-to place. The property includes a 21-acre ranch, and the wood from the trees that were cut to make space for the 5,000 square feet brewery is used as taps, barrels, tables and benches.
Their aim is to produce fresh, well-crafted beer, in the fresh air with an outlook of hyper-local produce capturing the beauty of Texas Hill Country. Some of their must-try beers include Fireside, their Whiskey Barrel-aged Imperial Stout, Middle Trinity, their Belgian Style Tripel and Destination, their best-selling American IPA.
Southern Heights Brewing Company
Southern Highest Brewing Company is one of the best Austin microbreweries. They feature some of their best core beers along with plenty of seasonal brews. They have an extremely welcoming and cheerful environment for large groups. The brewery is dog and kid-friendly, with a big patio area.
They have a limited beer menu at the moment and are evolving with additions. Some of their must-try beers are the Tahitian Dreamin', a tropical IPA, Jam Session, their most beloved Kettle Sour with raspberry, and Hoodie Weather, one of their strongest beers at 10.1 percent ABV.
Friends and Allies Brewing Company
The brewery is located next to the Austin Bouldering Project and has a spacious, climate-controlled taproom with free Wi-Fi and giant televisions. The brewery is almost 8,000 square feet in size. They also have a lovely pet-friendly outdoor area.
The company has invested plenty of effort, money and time in printing their own cans. This brewery is shut on Mondays and Tuesdays. Some of their must-try beers are The Noisy Cricket, which is a Session IPA, their Beerliner (Blackberry Berliner Weisse), which is a Saison, and their current seasonal brew called the Sportsball Pilsner.
Celis Brewery
Celis Brewery is located in North Austin. This is one of the oldest breweries in Austin. It first opened in 1992 and closed down its shutters in 2000. Almost 17 years later, the founder's daughter initiated its reopening only to make it one of Austin's leading breweries.
They have an onsite food truck called Backdraft Pizzeria that serves delicious pizzas alongside artistically brewed beer. You'll often find folks playing board games and ping pong around the corner.
Some of their must-try beers are Celis White Witbier and Beez Kneez Honey Blonde.
Independence Brewing
The Independence Brewing Company was founded in 2004 and is located in Southeast Austin. It started as a small "couple and dog" team and grew to a 40-member team. They produce more than 20,000 barrels each year. They have a strong, laid-back industrial setting with plenty of space for live music.
The company even collaborated with Little City Coffee Roasters and released packaged Nitro Coffee Ale called "Up and Down." It is a Blonde ale that comes in a special widget can. They have a patent for their cans.
They use loud graffiti can packaging that makes each of their beers playful. Their best beers include Stash IPA, Native Texan Pilsner, and Choc Mol being their most loved Mexican style Chocolate Stout.
Slackers Brewing Company
This is a family-owned brewery dedicated to craft beer. This is the newest addition to craft breweries in Austin. It opened in November 2021 with the idea to give families and hard-working individuals a "slack-off" from their everyday routines. They don't have a set list of beers to offer as they are open to what the community welcomes.
Their story, however, goes back to 2003, when the idea of a brewery first popped up. In 2011, they started homebrewing and by 2018, they made Slackers a real brand. 2020 came with the opening of their bar and as of 2022, they have massive plans to cater fancy flavored craft beer to the community.
Since they just started their first few batches of original Slackers beer, you may want to keep an eye on them on their Instagram page for more exciting news.
FAQ
Are there any award-winning breweries in Austin?
Yes, there are award-winning breweries in Austin such as Austin Beerworks, Jester King Brewery, and Pinthouse Pizza.
Which brewery in Austin has a food menu alongside?
Many breweries in Austin have food menus, but a few examples are Lazarus Brewing Company, The ABGB, and Zilker Brewing Company.
What is the oldest brewery in Austin?
The oldest brewery in Austin is Celis Brewery, founded in 1992 by Belgian brewer Pierre Celis.
Conclusion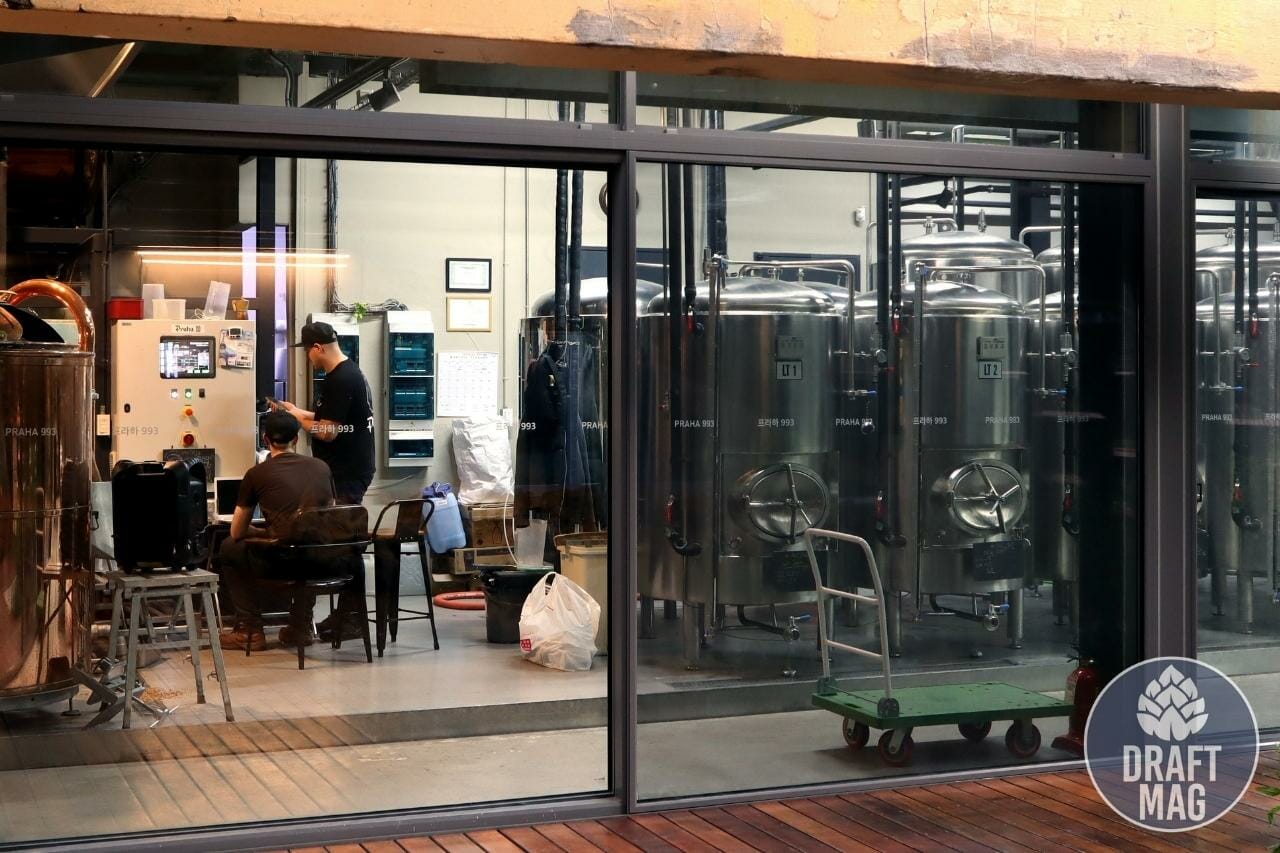 As bars and breweries keep popping up with every passing year, Austin has become a goldmine for craft beer and giant family-sized breweries. Let's have a short recap of the best breweries in Austin:
Jester King Brewery is one the most famous breweries in West Austin and is a must-visit.
Next, head on over to Austin Beerworks, who has a stature for brewing some of the best beers in North Austin.
Blue Owl Brewing Taproom has extremely chill vibes if you're planning to visit Downtown Austin.
Live Oak Brewing Company produce some of the best German beers in Central Austin.
Independence Brewing Company is especially known for its fancy packaging and exclusive ingredients, and this brewery can be found in South Austin.
From building new breweries from scratch to renovating ancient residences into industrial breweries, locals have an array of options both in the city and in the outskirts for quick weekend getaways. The craft beer scene is ever-evolving and there are endless options available for exploring.