Best Czech Beer: Top 14 Choices From the World's Beer-Drinking Center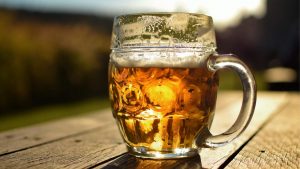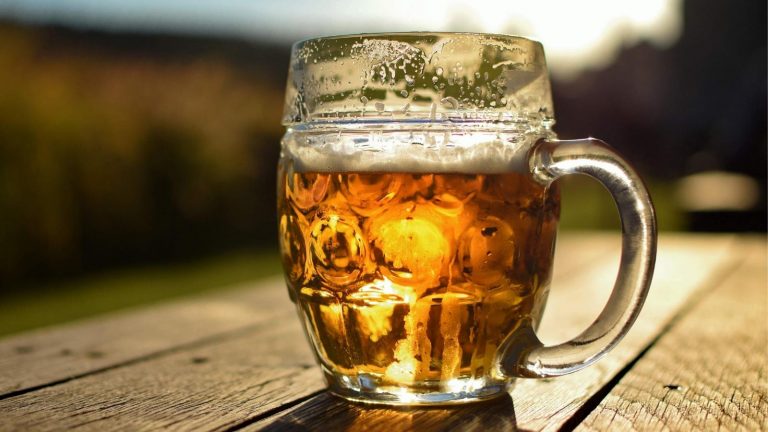 If you're looking for the best Czech beer, you're not the only one! The Czech Republic is well-known as a paradise for beer lovers, but you don't have to travel there to enjoy their delicious beer.
There's a lot to know about Czech beers, including the best choices out there and some interesting facts about the country. We've put together all of these and more in this article, so check out our top Czech beers!
Best Czech Beers
Check out our complete list of the top Czech beers in no particular order.
– Pilsner Urquell
The Pilsner Urquell is exclusively brewed in Plzen, where the Pilsner beer comes from. Although Russia and Poland brewed Pilsner once, Czechia now has the brewing rights. It is the world's first Pilsner and the only original type known to be light and drinkable.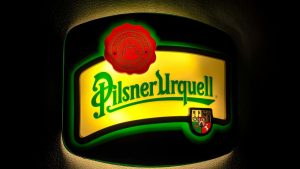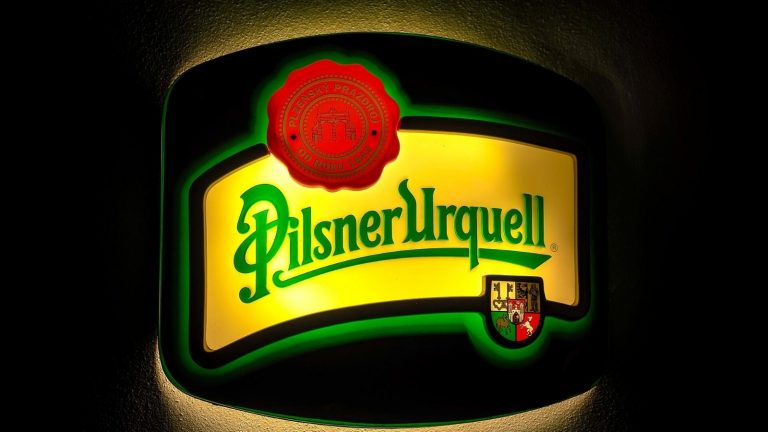 Considered a pretty popular beer in Czech Republic, the beer is easily identified by its thick head with good retention. How you pour the beer determines how broad the head is. Depending on the occasion, the beer is also made with a triple-decoction method and parallel-brewed with soft water and Saaz hops.
It has an ABV of 4.4 percent.
– Raven Black Label #4
The label number here is essential because it indicates the flavor. This is the Sour Wild Cherry Ale and is a pretty American beer. Those new to Czech beers can start with this delicious wild ale featuring an IBU of 20 and an ABV of 8.1 percent.
It is made with a complex brewing method, brewed in 14 different oak barrels that previously held red wine for six months. All the barrels are mixed then fermented again using sour Moravian Fanal cherries.
– Znojemske Rotunda
The best thing about the Znojemske Rotunda beer is the five varieties they come in so that you can try all or just one. It features an ABV of 4.5 percent while the IBU is 20. The beer is unpasteurized and unfiltered, giving it a cloudy, semi-dark appearance. It is made with Pilsen, Caramel barley and Melanoidin hops.
The unique part of this beer is the open fermentation method. It is a pilsner brewed in lager vats which features a bready character. Then it sits in a cellar for six weeks before it's sent out into the world. It features a heavy mouthfeel, and the Sladek and ZPC hops are evident in its aroma.
– Breznicky Lezak
Next on our list is the Breznicky Lezak, which features an alcohol by volume of 5.2 percent. The beer goes through a long and complicated process which gives you the famous and delicious taste that it has to offer.
It is exclusively brewed by Herold Brewery and has been this way since 1999. The beer is hopped four times with Zatecky polorany Cervenak hops and is made with local well water. It is also aged in a cellar for six weeks. The result is a rich golden color, a medium bitter taste, and a bready aroma.
This beer is also geographically protected.
– Zichovec Coconut Stout
If you're looking to get wasted, this delicious coconut stout is ideal for you. The ABV on this beer is 14.5 percent, which is perfect for your night out. However, the high alcohol content is not the only unique part of this beer. It is a dark beer and is made with three individually brewed stouts.
After the stout is brewed, it is aged 18 months in barrels of previously matured bourbon. Then it goes through roasted coconut before it is bottled, thus giving you that roasted flavor and coconut undertone.
It tastes sweet, with a blend of oats, barley malt and wheat in the aroma and taste. The head is thin, but this does not affect the entire experience it has to offer.
– Starobrno Medium
You'll be pleased to see that Starobrno makes American-friendly beers, from IPAs and red cherry beers to APAs. The Medium beer features 26 IBUs, while the ABV is 4.7 percent. It features a dark color, darker than you might be used to with lagers, and a thick head.
It is also a low-calorie beer, offering 40 calories per 100ml. It is made with two-row Moravian barley malt, which overshadows the taste of the Satu Mare hops. Even with this, it gives you a delicious and balanced experience.
– Matuska California Lager
Another Czech Republic beer on our list is the Matuska California Lager. Although it has California in its name, it is made by the Czechs to appeal to a wider audience. With an ABV of 5.2 percent and 35 IBUs, the beer is a little bitter but has a strong aroma on the nose. It is made with Pilsen, caramel malts, Citra, Cascade and local bohemian zatecky polorany Cervenak hops.
This bottom-fermented beer is only released seasonally as an American Pale Lager since it uses some American hops. It has aromas of grapefruit and passionfruit with a dry finish and a big, foamy head. The taste is more of honey and malt. Keep in mind that the export version can be found in a green bottle.
– Bernard Gluten-Free Lager
Those who can't have gluten aren't left out of the Czech beer enjoyment, as they can also enjoy the Bernard Gluten-Free Lager. Another one of the oldest breweries around since the 1600s, they started exporting in 2009 so the entire world could enjoy their delicious lager. The lager features 37 IBUs and 4.9 percent ABV.
The beer features a pale golden color with a thick head when poured at an angle. The unique bottle design is also something to look out for. Aside from being safe for those with Celiac diagnosis, this beer is also low-calorie, with 46 calories per 100ml.
– Svijansky Maz
This is one of the newest beers on our list as it was founded in 1998. But it has already become the best-selling beer from the brand and one of the most popular in the republic. It is made with Saaz hops and extracts with an alcohol percentage of 4.8.
The beer is brewed traditionally, so it is unpasteurized and hopped four times. It has a pleasantly bitter taste, golden color and thick head. It is also lighter than most Czech beers if you're looking for something different.
– Kozel Premium Lager
Another long-term brewery in Czechia, the Kozel Company, has been around since 1874 and is now owned by Asahi company in Japan. The name means goat, so you can see a hairy goat on the label. It features a pale gold color with a smooth mouthfeel and a thick, poorly retained head.
It is made with three different types of malts and Premiant hops, which gives it hints of fruit and biscuits when you take a whiff. The ABV is set at 4.6 percent. There are different ways to enjoy the beer Czech-style, either by rimming your glass with honey or by adding cinnamon.
– Raven Black Label #3
This is the Champagne Strong Ale flavor from Raven Black, although this does not mean it is made with French grapes. Instead, it is made with champagne yeast, giving you a deliciously thin and soft mouthfeel. The ABV is pretty high for alcohol lovers, set at 10.5 percent, and the IBU is 15.
The #3 beer is fermented twice. The first time is in a barrel with sugar and oak shavings, then it is conditioned in a bottle before being sent to the market. If you buy this beer, you need to shake it to spread out the yeast sediment evenly, but the foam has to get in the glass for a better experience.
– Czechvar Lager
The Czechvar lager is a Budvar Budweiser made in the Czech Republic. When sold internationally, it is called Czechvar to avoid confusion with the famous American Bud. If you want some real Budweiser, you should check out this renowned beer. This hoppy beer features a golden color and a thick, foamy head.
It uses local Moravian barley malts and Saaz hops from America. The water used to make it is pretty unique as it is obtained from icy ancient aquifers. The brewery also uses their specially made lager yeast and puts the beer through a slow-brewing cold fermentation, which takes seven times longer than average. The ABV is set at 5 percent, while the IBU is at 22.
– Clock No Idols
This is a gold-colored American Pale Ale with 55 IBUs, so expect a lot of bitterness. The ABV is set at 6.5 percent, and it is mainly sold in a liter bottle with the total calories set at 2,340. The beer goes through top-fermentation and features a well-retained thin head for a good experience.
It is made with Mosaic and Equinox hops, giving it an aftertaste of citrus, forest and tropical fruits including cranberries, strawberries, passionfruit and cinchona. It also has a faint herbal scent, and the malts dominate the palate.
– Cerna Hora Velen
Coming from one of the oldest breweries in Moravia, the Cerna Hora Velen is also a pretty famous Czech beer. The brewery has been open since the 1530s, so there's no doubt that they know what they're doing. The beer's name means Black Mountain, and it features an ABV of 4.8 percent.
The Velen beer features a hazy and cloudy appearance as it is made with unfiltered wheat malt in a top-fermenting method. The IBU is 16, and the yeast is evident in the aroma. The impression is straw-colored with a thick, foamy head and poor retention. There are also hints of spice, sweetness, clove and banana enveloped in a fizzy mouthfeel.
What Is a Czech Beer?
As the name implies, a Czech beer is any beer that originated from the country and is brewed in Czech Republic breweries. Beer has a rich history in the country, dating as far back as 993, and some of the biggest breweries in the world are in the country too.
Brno City in Czech had the right to brew beer from the 12th century, and there were breweries in Ceske and Plzen in the 13th century as well.
Interesting Facts About Beer in the Czech Republic
From its long history of beer to its popularity, there are some interesting facts about beer in the Czech Republic.
Czech Beer Is Very Cheap in the Republic
It's often said that beer in the Czech Republic is cheaper than water, which goes to show just how affordable it is. This is most likely because of competition as the citizens love beer, and all the breweries are trying to secure the market. But this also means that the breweries have very low profit margins, as some of them produce it for only a little less than the price it's sold for.
Czechs Are Obsessed With Beer
The country with the highest beer consumption per capita in the world is the Czech Republic. Their citizens, politicians, authors and other famous people love beer. A renowned author, Jaroslav Hasek, even stated that any government that increases the price of beer will collapse.
The Punishment for Stealing Hops in the 13th Century Was Death
The love for beer in the Czech Republic started a long time ago when anyone who stole hops was sentenced to death. King Vaclav II of Bohemia announced this ruling by the 13th century. As with the UK and Germany, the Czech Republic is known for their beer history because hops thrive in their climate.
Budweiser and Pilsner Originated From the Czech Republic
While the Czech Pilsner came from the Plzen city, Budweiser beer originated from a place in the country called Ceske Budejovice. This accounts to two popular types of beers historically made in the country.
The First Brewery Opened in 993 AD
The first brewery in the country opened in the 10th century. Half of the Czech Republic was the kingdom of Bohemia, and monks often brewed beers in monasteries. Monks were allowed to drink beer during fasting periods, so they started making the beer by 993 AD before taking a 120-year hiatus.
– There Is Czech Beer Etiquette
Since the Czechs take their beer seriously, there's different etiquette you need to keep in mind if you travel there to enjoy beer. You need to lay your beer coaster down whenever you order a beer and say "na zdravi," which means, "to your health."
You also need to make eye contact with those you're making a toast with and avoid crossing arms with others.
Alcohol by Volume Is Indicated in Degrees
We're all used to seeing our ABVs in a percentage format, but the Czechs aren't. The Balling scale, which is measured in degrees, is used to measure the sweetness and alcohol content in the country. The higher the degree, the sweeter the beer and the more alcoholic it is. Beers with 12 degrees have a 4.2 percent ABV, while 10 degrees equals to 3.5 percent.
Food Pairings With Czech Beer
The best food pairing for the beer you're drinking depends on its flavor profile, and since there are different kinds of beers coming out of Czechia, there isn't a particular food pairing for it. But if you want the complete Czech experience, you can pair their popular dishes with your beer.
Some of these dishes include beef sirloin with dumplings and vegetable cream, sauce, pork schnitzel, fried cheese, stuffed bell peppers and tomato sauce, fruity dumplings and others. Food like dumplings, chicken, pork, cabbage and duck are also popular pairs for this beer.
FAQ
Is Budweiser a Czech beer?
Budweiser is a beer that originated in the United States but is also produced in the Czech Republic, however, it is not considered a traditional Czech beer.
What is the most popular beer in the Czech Republic?
Pilsner Urquell is the most popular beer in the Czech Republic. It is a light-bodied beer with a crisp, refreshing taste and a long history dating back to 1842.
What is Czech dark lager called?
Czech dark lager is called "tmavé pivo" in Czech. It is a dark, malty beer with a smooth and slightly sweet taste, often with notes of caramel, chocolate, and coffee. Examples of this type of beer include Kozel Dark and Bernard Dark.
Final Verdict: Try Out Our Top Czech Beers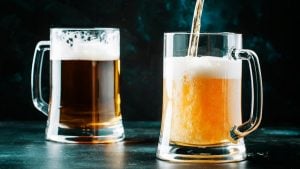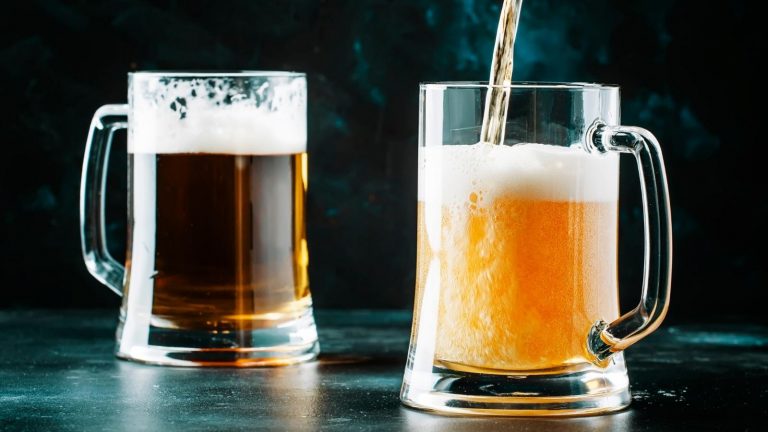 Now that you've read our guide, you can pick one of our 14 recommended Czech beers that appeal to you, check it out at your liquor store, and give it a taste!
Czech beers are beers made in breweries in Czechia or originating from the country.
Beer is so prevalent in the country; it is considered cheaper than water and has its own set of rules around drinking it.
Pilsner and Budweiser have their roots in the Czech Republic.
The most popular beer that you should try first is Pilsner Urquell.
Raven Black Label #4 is a good choice if you're wary about trying new things.
Depending on their flavor profiles, Czech beers go with a wide range of food.
Start trying the best beers from the Czech Republic today, and give your taste buds a treat!