ESB Beer: Everything You Need To Know About This Bitter Brew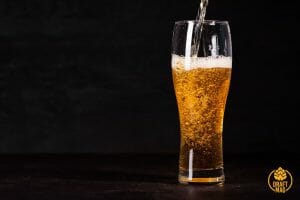 ESB beer stands for "Extra Special Bitter," but it might come as a surprise to some that this beer is not actually very bitter in taste. This beer is heavy on bitterness due to its extra hop usage, but at the same time, it is not very overpowering or undrinkable.
ESB beer is quite earthy and rustic — a style that originated in Britain in the early 1600s. Read this complete guide to learn about the unique style, characteristics, story of its origin, and the best ESB beers you can try.
What Is an ESB Beer?
An ESB beer or Extra Special Bitter beer is a finely balanced beer made with malty grains and bitter hoppy effects that is exclusive to the English bitter family of beers. It has a delicious blend of tastes and is not very heavy on the taste palate. It is a very subtle combination of flavors but never very aggressive.
Facts
Feature
Description
Origin
England, 1600s
Color
5 – 16 SRM
ABV
4.5 – 5.5 percent
Bitterness
20 – 40 IBU
Type
Ale
Taste and Mouthfeel
Bitter taste, short finish, moderate body and low on carbonation and fizz
Serving Temperature
50 – 55 degrees Fahrenheit
Gravity
Original Gravity: 1.048 – 1.060 OG

Final Gravity: 1.010 – 1.016 FG
What Makes an ESB Beer Stand Out?
The holistic taste created by the bitter hops and sweet and malty grains is a revelation in this beer that makes it stand out from all other beers. The ESB beer is a unique style of English ale that has an almost herbal taste.
The yeast used in an ESB beer is always a top-fermenting exclusive variety. This gives it a very rich and aromatic smell and flavor, almost rustic and earthy in nature. This is also what gives the ESB beer its unique characteristics, making it distinct and well-loved by enthusiasts.
In the following section, we'll be talking about the in-depth characteristics of an ESB beer and why this brew is so special.
Characteristics
Over the years, this beer has found many new varieties across microbreweries, but some of its core characteristics remain the same. Here are the factors that make this beer distinct.
– Appearance
This beer has a color that ranges from light golden to a molten dark copper-like look. The clarity of this beer is great and has no haziness. It also has low rising bubbles due to the low carbonation. This beer also forms a thick off-white head when poured in a glass and has good overall retention.
– Taste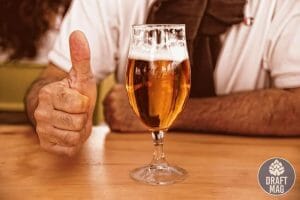 You can taste a sweet caramel flavor initially and then the bitterness hits. The malty sweetness is also quite evident and the bitter and exclusive English hop flavor is there to balance it out. It also has taste notes of some fruitiness due to the yeast and esters used in the fermentation process. The mild carbonation also creates a fizzy effect in the mouth.
The malty sweetness and bitter hops strike a perfect marriage of flavors, with none of them dominating the other. Unlike the name, the bitterness is low to medium, making this beer quite an easy drink. Depending on the malt used, you can also notice some taste notes of bread and a roasted cracker or biscuit-like flavor. The earthen flavor also leaves a smoked woody flavor to this beer, and there is absolutely no taste of phenols in this beer variety.
ESB beer tastes mildly bitter and ranges between low to medium sweetness from the exclusive malt usage. It also has taste notes of caramel and roasted grainy smells and some layers of fruitiness from the yeast and esters used.
– Smell
You can clearly smell the exclusive malts used and the exclusive English hops. The bitterness of the hops does not hit the nose very aggressively. The sweetness of the malt used balances it out perfectly.
You can also smell some fruity ale yeast and esters that give this beer a very country smell. The woody roasted malt aroma can be found in some varieties, depending on the type of malt the brewer uses.
– Ingredients
Malts used in brewing an ESB beer are British Pale Ale and Crystal exclusive malts. They also use top-fermenting ale yeast that sometimes has a fruity essence. Brewers also use fresh water in the brewing process and it can sometimes have a good quantity of calcium sulfate.
The most commonly used hop in an ESB is Kent Goldings, which gives it a unique smell and flavor profile. It also uses fruity esters that give it the earthen taste, but no phenols are used in the fermentation or brewing process.
– Mouthfeel
There is low carbonation that causes a mild fizzy effect. The ESB beer has a moderate body and a short finish. It also has a medium to high but slightly bitter after effect on the mouth, which is not very distinct.
– Origin
The English bitter beer originated in the early parts of the 1600s, but it became popular among the masses in the 20th century. Local factory workers in the town of Burton on Trent in East Staffordshire in England started the first production of this beer.
The workers were using freshwater from local streams and ponds. There were high amounts of calcium sulfate in this water, which caused the extra bitter taste. They got an almost hop-like taste with the use of this water.
During the war in 1930, it became very popular and fashionable among soldiers and locals to drink an ESB beer, but it was yet to gain global popularity. In the 1970s, Fullers Brewery started a craft version of the ESB and won many awards for its great taste, and that is when it started gaining popularity across the globe.
Different ESB Beer Brands You Must Try
There are many ESB beers in the market with the rise of the craft brewing industry. Here is a carefully-curated list of the best ESB beers from across the world that you must try to understand its true flavors.
Fuller's ESB from Fullers Brewery, London, England
Nipperkin English-Style Bitter from the Drowned Lands Brewery, Warwick, New York, USA
Naughty Hildegard ESB by the Driftwood Brewery, Victoria, Canada
Extra Special Bitter Ale from the Climax Brewing Company, New Jersey, USA
Ushers Founders English Ale by the Thomas Hardy Burtonwood Limited, Burtonwood, Warrington, England
Independence ESB, from the Independence Brewing Co., Austin, Texas, USA
Wilson Creek ESB, by the Olde Hickory Brewery, Hickory, North Carolina, USA
Rockaway ESB, from the Rockaway Brewing Company, Queens, New York, USA
ESB Beer Recipe
Many homebrewers and enthusiasts have taken to
brewing some exclusive beers
in their homes, but an ESB beer is much more complex to brew than any of its counterparts. Nonetheless, here is a simpler recipe to help you get started on
making your own exclusive ESB beer.
This recipe will yield around 18 to 20 liters of great ESB beer.
– Ingredients
The essential ingredients in home brewing ESB beer are:
Malt or grains used (3.6 kilograms) – A normal Extra Special Bitter uses an exclusive British pale malt, but you can use Maris Otter to get a very similar taste. The Maris Otter will form your base malt. After that, you can use crystal malt (nine ounces), use dark caramel or chocolatey varieties to give it a dark copper look, and bring in that roasty and toasty aroma.
Hops used (two ounces) – If you want to get the authentic flavors of an original ESB beer, you can not use American hops. Use English hops to get the decadent yet balanced taste. Use hops like Fuggle Pellets or East Kent Pellets or Kent Goldings.
Yeast – You can use top-fermenting English yeast is used like rock-steady London III or London ESB, Wyeast 1968, which will bring about the fruity pear, berry, and citrus elements in the taste and smell.
– Using some Irish moss is also an option if you like that flavor and smell.
Freshwater is needed in gallons. Extreme beer enthusiasts insist that calcium sulfate-induced water is crucial to brewing an authentic ESB beer, but this is not so. You can brew it with any kind of freshwater.
– Brewing Process
Start the brewing process with these easy steps.
The ESB beer is made in a fermenting chamber for the best taste. Mash or ferment the yeast with the malts at a controlled temperature of 66 degrees Fahrenheit for over an hour.
Boil the whole mash for over another hour. You can also add some Irish moss at this stage of the mashing process if you like the flavor profile.
After this, you can bring down the temperature to around 63 degrees Fahrenheit. The mashing process in this brew is not very complicated and the fermentation is the main catalyst here.
From the first day to the fifth day of the fermentation process, the temperature should be controlled in the sixties, ideally ranging between 66 – 68 degrees Fahrenheit.
Remember to add half an ounce of dry hops after three to four days of the fermentation process.
On the sixth day, you can amp up the fermentation temperature to 70 degrees Fahrenheit. After the seven-day fermentation is done, you can choose to add another additional second round of half an ounce of dry hops.
After this, keep fermenting it for another three weeks at least. Then you can bottle and store them in a dark place for a few months.
– Note
The rise in the temperature at the later stage of the fermentation will help keep the fruity notes of the esters and cut down on some of the bitterness. This gives the beer a butter-like smoothness.
The brewed liquid should not come in contact with any light or additional heat during the brewing and fermentation process. This can spoil the whole batch and throw it off balance and you will have to start all over again.
Uses
ESB beer has gained popularity over the years and has found many uses. From pairing it with great food to making amazing culinary recipes with it, its uses are diverse.
– Food Pairings
Here are a few of its popular food pairings that can heighten your overall beer drinking experience.
Due to its subtle combination of tastes with sweet maltiness and bitter hop flavor, it can pair well with roasted chicken, fish, and grilled red meat like lamb or pork.
All English cheeses like Applewood cheese, Bath Soft Cheese, and Beenleigh Blue cheese work really well with the ESB beer.
It also goes very well with caramelized puddings and cakes due to its caramel-like malty flavor profile.
You can also try it with dark chocolate cakes and puddings since the bitter taste of the ESB will be in sync with the beautiful dark bitter taste of the chocolate.
– Braised Beef Recipe With ESB Beer Recipe
There are endless recipes that can be made with a good old ESB beer, but we have listed the best find among the lot for you to try.
Ingredients
One kilogram of fine braising beef
Salt and pepper to season
White cooking oil of your choice
four baby carrots, peeled
Two onions, halved
Half a pod of garlic
Two small bay leaves
One whole fresh thyme spring
One and half tablespoon of sugar
One cup of red wine
One and half can of your favorite ESB beer
One and half liters of beef stalk
A dash of chives
100 ml of red wine vinegar
One and half tablespoon of cornflour
Process
Follow the process mentioned below to get the perfect braised beef dish.
Season the braising beef with salt and pepper, and coat it really well on all sides.
Put very little oil on a heavy bottom flat pan and fry on both sides till golden brown.
Then add the halved onions, whole garlic cloves, carrots, and bay leaves at this stage.
Let them fry for two minutes, then add the sugar, let it get caramelized entirely, and leave a dark brown color on all the ingredients on the pan.
After the caramelization is done, remove them from the pan, add the red wine, ESB beer, and red wine vinegar, and bring to a boil.
Then add the vegetables, meat and thyme spring, and chives. Cook until you can smell the fresh aroma of the herbs.
Add the beef stalk and keep boiling and cooking until it becomes thicker.
Add the additional corn flour and make the sauce thicker.
Check for salt and turn off the heat. Serve hot.
FAQs
– Is ESB an IPA?
No, ESB forms a balance of flavors with sweetness and bitterness from malts and hops, but an IPA is always very hop forward, very high on the bitterness level, and does not let the malt flavors shine.
ESB is a form of strong ale which is made with top-fermenting yeast, unlike a lager which is essentially made with bottom-fermenting yeast.
– What Defines an ESB Beer?
ESB beer means "Extra Special Bitter." This name originated during the 1600s when it was not the norm to have a bitter beer. Back then, this level of bitterness was quite strong for people's taste palate, but now the scene has changed. The bitterness now ranges from low to medium, but the name has remained, which can be deceiving for new beer lovers.
There are many American ESB beers that have become popular in recent years in the hands of craft brewers. Some of the top American ESB beers are Extra Special Bitter Ale from the Climax Brewing Company, Wilson Creek ESB by the Olde Hickory Brewery, Hickory and Independence ESB from the Independence Brewing Co.
Endnote
The ESB beer might be a little complicated taste for new beer admirers to understand because it has a very complex brewing process, making it difficult to find in the American craft beer scene. The ESB has been overshadowed by the IPA and adjunct lagers in America, but ardent beer lovers swear by the subtle tastes of the ESB beer.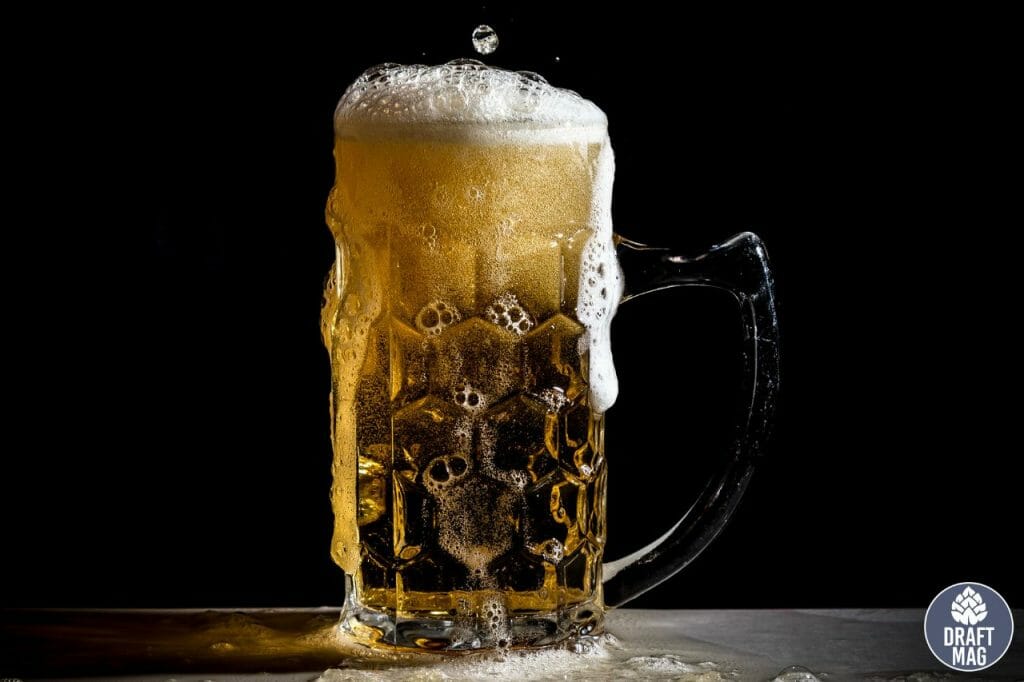 The name ESB comes from Extra Special Bitter, which is quite deceptive for some people because this beer is actually not very bitter.
This beer has a sweet malty flavor from the use of exclusive English malts and also has bitterness from the heavy hop usage. However, the tastes are harmonious and none of them get overshadowed by another.
There are certain exclusive notes of fruity esters and earthen yeast flavors in this beer.
This beer was first invented in Europe many centuries ago but became popular in recent years in the hands of a brewing company named Fuller.
The color of this beer ranges from light golden yellow to dark copper color. The alcohol level of an ESB is between low to medium and is a very easy drinking beverage due to its subtle balance of flavors.
You must try out one or more of the ESB beers listed above before forming an opinion about them. Remember to appreciate the layers of different flavor profiles while you do so.