Montejo Beer Review: Try This Classic Czech Pilsner From Mexico
Montejo Beer is one of the top Czech pilsners from Mexico and is brewed by Grupo Modelo. The beer is known for having more character than other Mexican beers, making it a go-to for any occasion.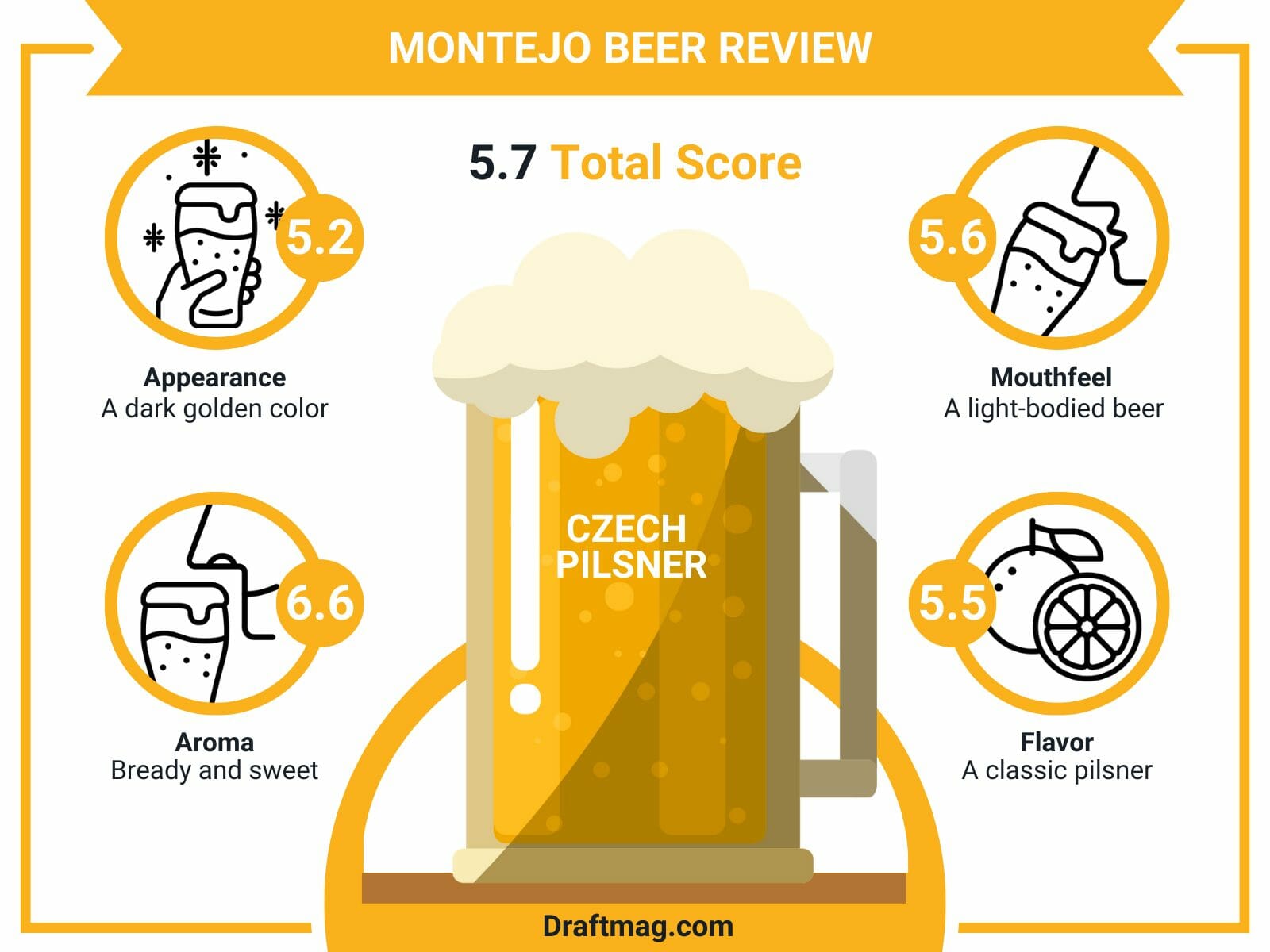 If you're looking for a flavorful pilsner that goes down easily, this is a good choice. But before you give it a try, check out our complete review below.
Montejo Beer Stats
| | |
| --- | --- |
| Country  | Mexico |
| Brand | Grupo Modelo S.A. de C.V. |
| Style | Czech Pilsner |
| Taste  | Bread, corn |
| Body | Light Body |
| ABV | 4.5 percent |
| Flavors & Aromas | Bready, dough, grain, sweet, corn |
| Serving Temperature | 40 – 45 degrees Fahrenheit |
Tasting Notes
Montejo Beer Tasting Profile
Montejo Beer Review
Montejo is a Czech Pilsner with a 4.5 percent alcohol content, brewed in Mexico by Grupo Modelo. The beer pours a dark golden color with a soapy white head and flavors and aromas of bread, dough, grains, sweet, and corn syrup. It is light-bodied with some carbonation and drinkability.
The pilsner is best served cold, at 40 degrees Fahrenheit to 45 degrees Fahrenheit. You can serve it in a pint glass, as the wide opening and slender shape showcase the golden color and keep the head in place. It tastes best when poured rather than consumed from a can or bottle. You can garnish it with an apple wedge.
With its light body, low ABV, and carbonation, it's not surprising that Montejo is highly drinkable. It's your classic lawnmower beer, or you can enjoy it with pub snacks when watching movies with friends.
– Appearance
The Montejo pilsner pours a dark golden color into your glass, with one inch of head. Its soapy white head barely stays on the glass before dissipating quickly, leaving barely any lacing.
The beer has a clear appearance with a lot of carbonation that looks like streaming bubbles.
– Aroma
On the nose, the pilsner has aromas of corn at the forefront. It smells bready and sweet, with hints of cereal grain, apple, and malts. There is also some grassiness in the aroma, but it is barely there and will disappear quickly.
– Mouthfeel
The Montejo pilsner is a light-bodied beer that feels crisp and soft against your palate. The carbonation is evident in the mouthfeel, in the form of fizzy bubbles at the back of your tongue.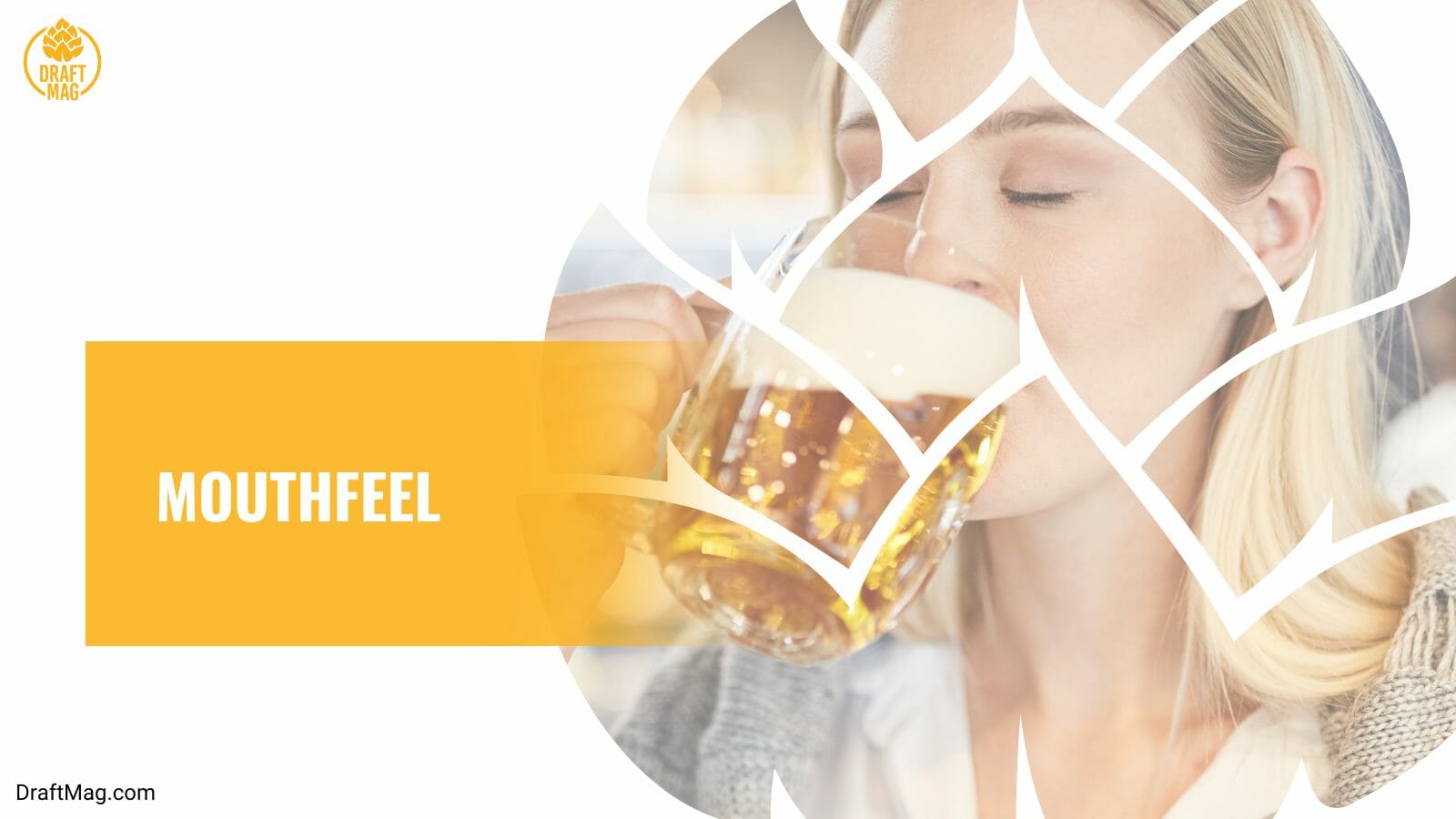 It is highly drinkable with a slightly dry finish. The carbonation manifests in the finish and will cleanse your palate.
– Flavor
The Montejo tastes like a classic pilsner, with mostly pure malt and corn syrup, without tasting sharp and dry. There is a lot of sweetness in this beer, with a slight hop character and some citrus notes, along with apples, bananas, and peaches.
The flavor of this beer is mostly bready and corny, with some biscuits. The hops are barely bitter and just slight. Its sweetness is not overpowering but just makes the beer taste sweeter than your usual pilsner. The extra sweetness might surprise you at first, but it balances well with the malty and hoppy flavor.
– Food Pairings
The Montejo Cerveza will pair great with Mexican food or any bread-based food. Try out pizza, bread salad, sandwiches, tacos, burgers, pancakes, or jeon. You can't go wrong with spicy food, salads, and hearty stews.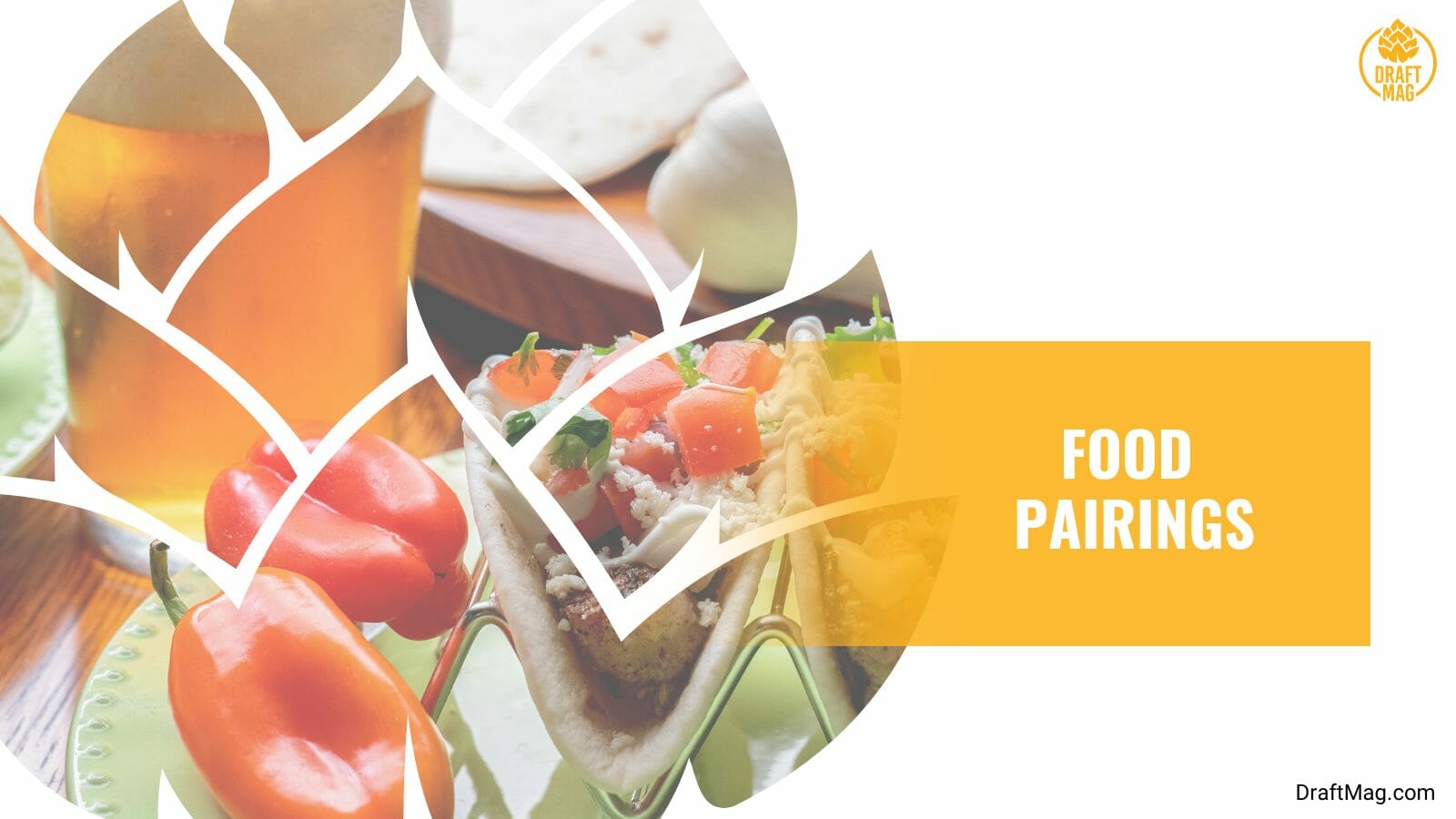 A cheese plate will go great with this beer, along with hot dogs, lemon, and salmon.
Have the pilsner with seafood like shellfish, salmon, and sushi, and grilled foods like pork, chicken, and meats. You can also have light pasta dishes without any cream or meat sauces. The beer pairs well with Southeast Asian and Latin foods too.
To satisfy your sweet tooth, chocolatey desserts will go well with the malts. Try out a chocolate cheesecake, chocolate pudding, brownies, cookies, and other rich desserts. Lemon-based desserts also accent the citrus notes in the beer. As for cheese, mild cheeses like Havarti and Cheddar will do the trick.
Ingredients
The Montejo pilsner is brewed with water, barley malts, hops, select grains, and yeast. The barley malts and grains give you flavors of corn, biscuit malts, bread, dough, and malts in general. It is a malt-flavored beer with the hops barely there. You can still expect hints of apple, citrus, and banana as you drink.
Nutrition Facts
In the Montejo pilsner, you get an ABV of 4.5 percent, which is expected from this beer style. The alcohol is not present in the flavor and aroma and won't get you to drink quickly. It also has 135 calories in every 12 ounces, which is a low level. Keep this in mind as you calculate your daily dietary intake.
The beer also has 14 grams of carbs, 1 gram of protein, and 15 mg of sodium. If you're on a keto diet, this is not suitable for you due to the high carbs content. The barley malts used to make this beer makes it unsuitable for those that cannot consume gluten too.
History
Montejo is a Czech Pilsner brewed by Grupo Modelo S.A. de C.V., which is based in Mexico. Montejo is also the name of its brand and is known to run on over 100 years of brewing mastery as it was founded in 1900. Montejo was named after the founding father of Merida, Yucatan.
It was originally brewed with European malts and hops alone. The beer was first a Vienna lager before it was brewed as a Czech pilsner. Aside from the Montejo pilsner, there is also a Montejo Chelada under the same brand.
Conclusion
The Montejo pilsner is exactly what you need on a hot summer day, when hanging out with friends, or for cozy afternoon drinking. Here's what our review covered:
Montejo is a Czech pilsner with a 4.5 percent alcohol content from Grupo Modelo.
It has flavors and aromas of corn, corn syrup, bread, sweetness, fruit, and biscuits, with a light body and dry finish.
The beer is made with barley malts, select grains, hops, yeast, and water.
It is best served in a pint glass when cold, with an apple wedge for garnishing.
Pair the beer with spicy foods, bread-based foods, light seafood and pasta, mild cheeses, and chocolate or lemon-flavored desserts.
If you're curious about the Montejo pilsner, it's not difficult to find this being sold at an online store or a physical liquor store near you.