Racer 5 IPA – A Tale of Innovative Brewing and Quality Ingredients
Racer 5 IPA packs aromatic notes of citrus, tropical fruits, and hops balanced by a subtle malt character.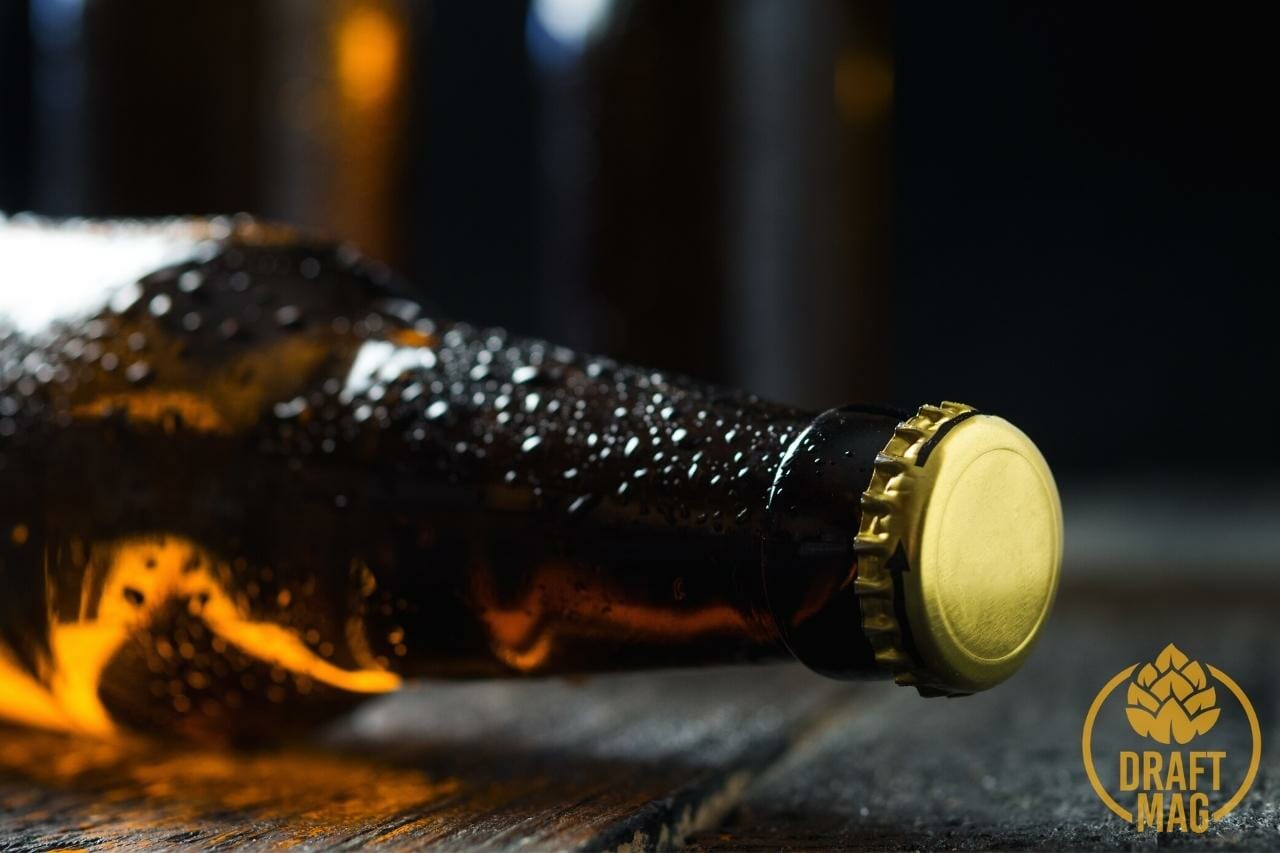 Thanks to the brewer's innovative approach, it finds its place among one of the top craft beers in the United States.
It is a refreshing, delicious, and overwhelmingly-great craft beer, according to beer lovers.
But what makes it so great?
Let us find out!
Stats
| | |
| --- | --- |
| Country | United States |
| Brand | Racer 5 |
| Style | IPA – American, West Coast-IPA |
| Taste | Strong, Hoppy, Piney, Citrusy, Spicy |
| Body | Full-bodied |
| ABV | 7.5 percent alcohol content |
| Flavors & Aromas | Citrus, grass, pine, and floral hop characteristics. Hints of caramel malt character and bright fruit. |
| Serving Temperature | 45-50 F |
Racer 5 IPA Review
This is what the Racer 5 beer is all about:
Appearance
It is a clear beer that pours deep gold to pale amber. Some also describe the look as golden orange. The beer has a nice and thick cap of dense, off-white head with good retention with nice lacing on the way down.
Aroma
The beer is loaded with notes of pine, resin, hints of citrus, and floral hops highlighted by tangerine. It has a barely perceptible malt character, super hop aroma, and a nice sweetness.
Mouthfeel
This is a full-bodied beer with medium-low carbonation. The mouthfeel is smooth creamy with a nice drying finish – all thanks to malts and hops selection.
Flavor
The citrus flavor takes the front end with a nice balance of floral qualities, grainy malt, and caramel malt in between. The sweetness of caramel malt ends with a clean, dry, and citrusy finish.
Food Pairing
It goes well with meaty and oily fish dishes, spicy Thai, Chinese, and Indian food. You can pair Racer 5 IPA with hard, creamy and bloomy cheese.
Overall
The racer 5 IPA is a nice and well-balanced American-Style IPA that touches every aspect. Although not a hop-bomb, the malt sweetness is balanced by the bitter, dry finish. The Racer 5 beer alcohol content stands at a decent 7.5 percent.
Ingredients
Let us find what goes inside the beer to make it historic and delicious:
Water: This is an essential ingredient in every beer. Bear Republic's spot-on math makes every drop accountable for the perfect balance.
Malts: The sweetness and color of the beer come from pale barley malt, white wheat malt, and crystal malt.
Hops: American-Style IPAs are all about hops, and the Racer 5 beer is no exception. The brewery carefully selects Cascade, Centennial, Chinook, and Columbus hops for a perfect blend.
Yeast: To do the final magic, the brewery uses the House Ale yeast.
Nutritional Facts
A standard serving of Racer 5 IPA contains 21 grams of total carbs, 0 gram of fat, 3 grams of protein, and 240 calories. The Racer 5 IPA ABV stands at 7.5 percent.
While the Beer Republic emphasizes the use of handpicked and natural ingredients, excess consumption of alcohol or excess intake of calories is not advisable.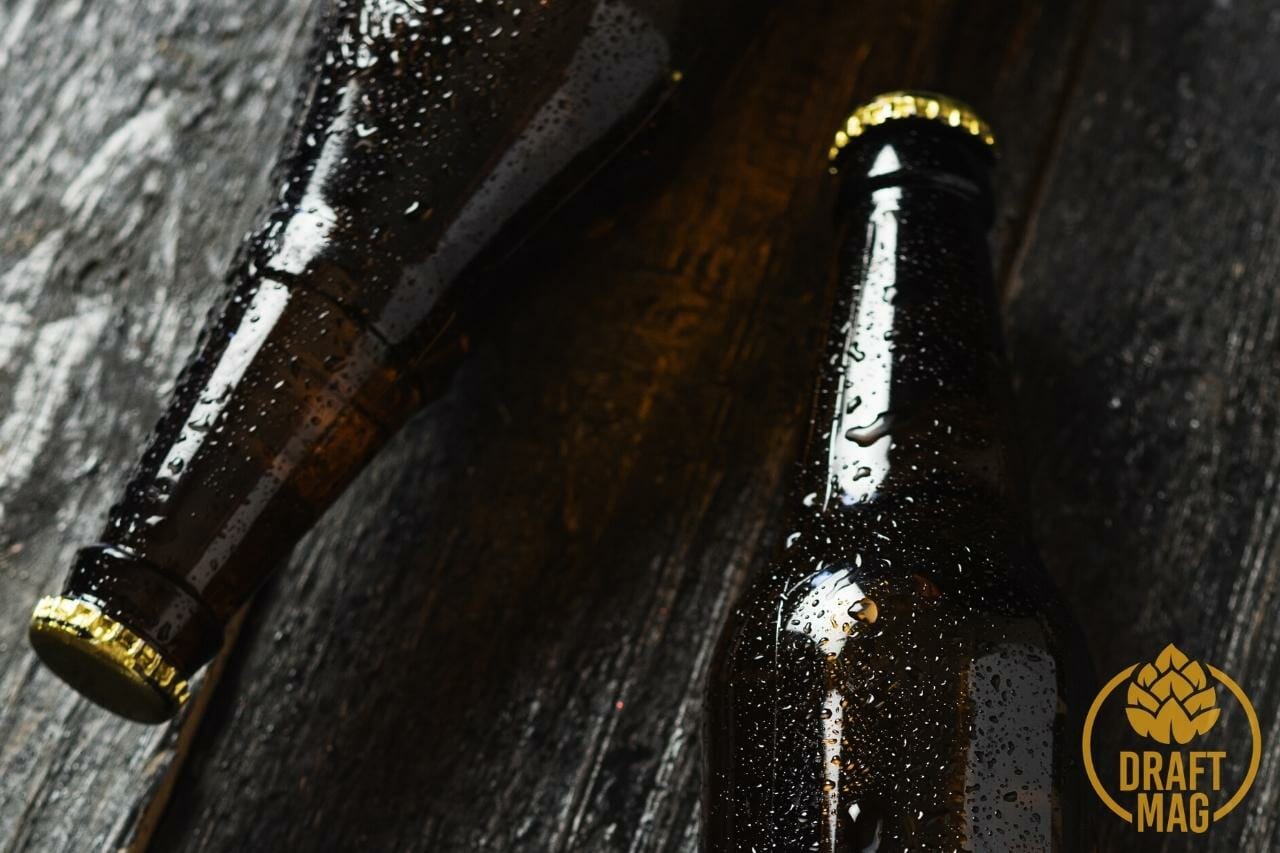 History
Racer 5 is the flagship beer of Bear Republic Brewing Company in Cloverdale, California. Although a microbrewery, it has large-scale production of beers.
The Norgrove family founded the brewery in 1995 to produce only the finest ales and lagers.
The passion for brewing is such that the brewery specially chooses grains and hops with unique characteristics. When it comes to recipes, the majority start as a home-brew before production on the commercial stage. Our beloved Racer 5 is also a testament to patience and innovative brewing techniques.
If you want to taste beers that are fresh, unfiltered, and handcrafted with heavy hops, the Beer Republic has a great lineup of iconic beers.
Some of the noted ones are:
Imperial Stout Series ( and Spawn of Yaga)
Thru the Haze
Bear Republic IPA.
Bear Necessities
Brewmaster Series,
The Challenge Series,
Hop Shovel DIPA Series
Background
Here is a short timeline of the beer's journey:
It was established as a brewpub in Healdsburg in 1995 by Norgrove Family. Richard G. Norgrove was the brewmaster. Racer 5 IPA was born in this very brewpub.
In 2005, they opened Factory 5 production facility located in Cloverdale, California.
In 2017, the family started a lakeside Brewpub in Rohnert Park in California.
The two-decades-old Healdsburg brewpub was finally closed in November 2019.
What Is a Racer 5 IPA?
The Racer 5 IPA is a 7.5 percent ABV, American-Style IPA brewed by the Bear Republic Brewing Company. The refreshing, easy-drinking beer boasts a selected malt base that complements Columbus and Cascade hops from the Pacific Northwest.
The Bear Republic Racer 5 has a big fan following throughout the country and is often tagged as a true IPA. It is one of the first and best-selling IPAs of the brewery. Racer 5 is available in bottles, cans, and draft at the Racer 5 brewery.
The brewery describes Racer 5 IPAs as a hop-forward beer with four quality hops – Centennial, Columbus, Chinook, and Cascade. This full-bodied beer's signature sweetness comes from American pale and crystal malts.
Varieties of Racer 5 IPA
Unfortunately, Racer 5 IPA doesn't get much company. Everything has changed over the last 20 years except the bottle and the recipe. Still, it remains a standalone warrior in the middle of an overcrowded craft beer industry.
Packaging and Pricing
Racer 5 IPA comes in both bottle and can. A nice paper cartoon pack makes it handy to carry. Irrespective of its popularity, the beer is fairly priced.
Price of different packagings starts from:
4 Pack – 16-ounce Can – $9.45
6 Pack – 12-ounce Can – $9.95
6 Pack – 12-ounce Bottle – $9.95
12 Pack – 12-ounce Can – $18.45
12 Pack – 12-ounce Bottle – $18.45
Single – 22-ounce Bottle – $4.50
Full Case – 12-ounce Can – $36.90
Full Case – 16-ounce Can – $54.00
– Availability
The beer is available year-round throughout the country. You can use the beer-finder tool on the company's official website to locate a store near you or order the beer directly from leading online stores.
– Popularity
Racer 5 IPA is one of America's most loved, medal-winning IPAs. This go-to-beer tastes great and has year-round, wide availability. It truly defines the popular west coast style – an easy-drinking beer with the perfect balance of malt sweetness and hops aromas.
Racer 5 IPA has been the best-selling IPA of the Bear Republic Brewing Company for over two decades. In 2009, the bear accounted for about three-quarters of the Bear Republic's annual sales.
It has a huge fan following in the American-style IPA category. On top of this, Racer 5 IPA has won several awards on several prestigious platforms, such as:
Gold in the 1999 Great American Beer Festival India Pale Ale
2004 World Beer Cup – Silver
2005 Great American Beer Festival – SILVER in American-Style Strong Pale Ale Category
2006 Great American Beer Festival – SILVER in American-Style Strong Pale Ale Category
2009 Colorado State Fair – Best of Show Award
2009 Great American Beer Festival – GOLD in American-Style Strong Pale Ale Category
2010 California State Fair – Gold Medal
FAQ
Is Racer 5 a hazy beer?
Yes, Racer 5 is a hazy beer with a hoppy flavor profile and citrus notes.
Is Racer 5 IPA a smooth beer?
No, Racer 5 IPA is not typically described as smooth, as it has a bold, bitter taste with a high alcohol content.
Can Racer 5 IPA be used in food recipes?
Yes, Racer 5 IPA can be used in food recipes, particularly in dishes that call for beer as an ingredient to add depth of flavor.
Related Beer IPAs Articles
For IPA beer enthusiasts looking for the best beers reviews, check out our detailed reviews.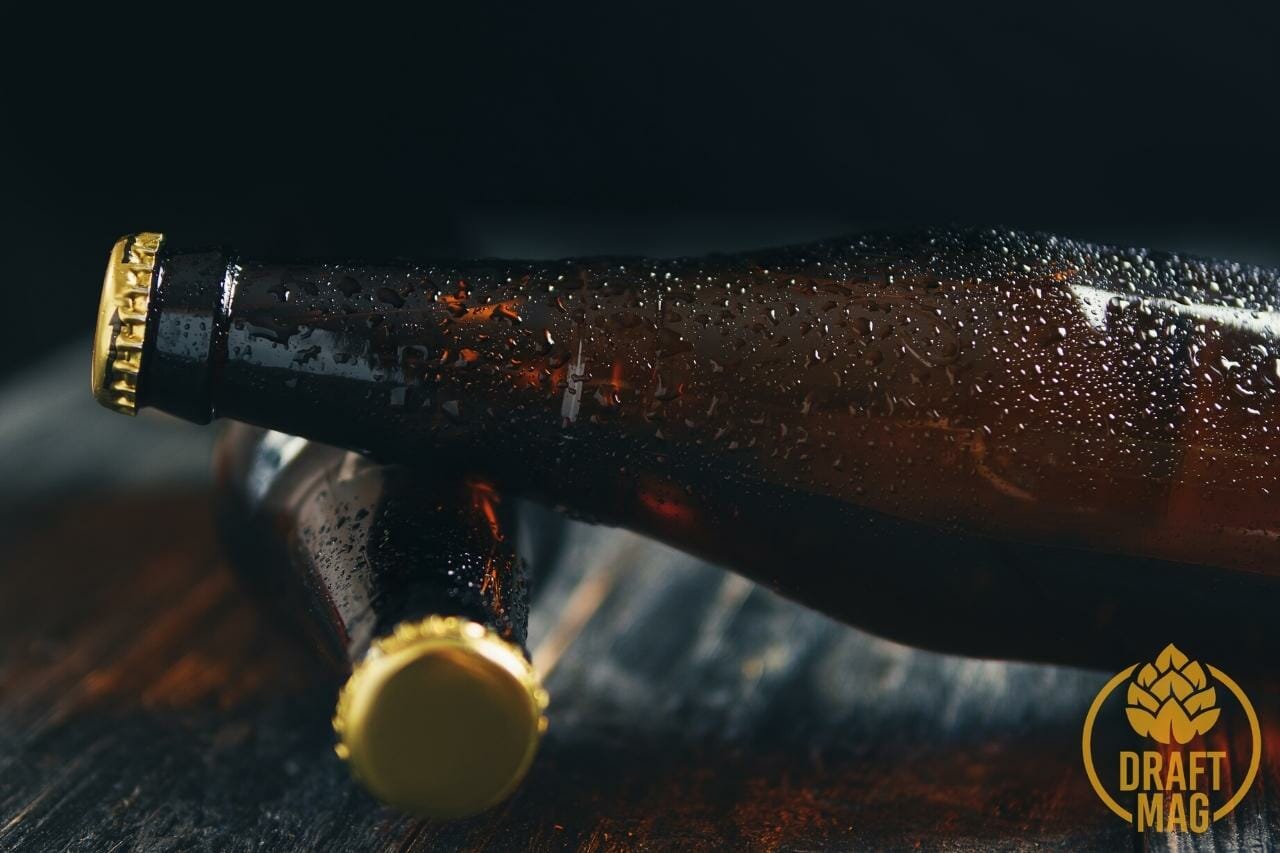 Endnote
Racer 5 IPA is one such beer that you can get enough of. It is an incredibly refreshing and very drinkable beer with heaps of flavors.
On top of this, the popularity, taste, and availability make it one of the top "go-to beers." You do not have to walk extra miles to get your hands on this iconic beer.
It is an American-Style IPA from the house of Bear Republic Brewing Company.
The Racer 5 alcohol content is 7.5 percent.
It is a hoppy, full-bodied beer with barley, wheat, and crystal malt base.
The beer is heavily hopped with Columbus, Centennial, Chinook, and Cascade from the Pacific Northwest.
However, if you are not a big fan of hop-laced, American-Style IPAs, it may not tingle your taste. Otherwise, it is a perfectly crafted beer with selected malts and a choice of hops. Order online or grab one or two pints from Bear Republic's current brewpub, Lakeside, in Rohnert Park, California.