Golden Champale Review: Does This Malt Liquor Taste Like Champagne 
If you've heard of a beer with a similar taste profile to champagne, here you have it – Golden Champale is one of the three champale brands from Pabst Brewing Company.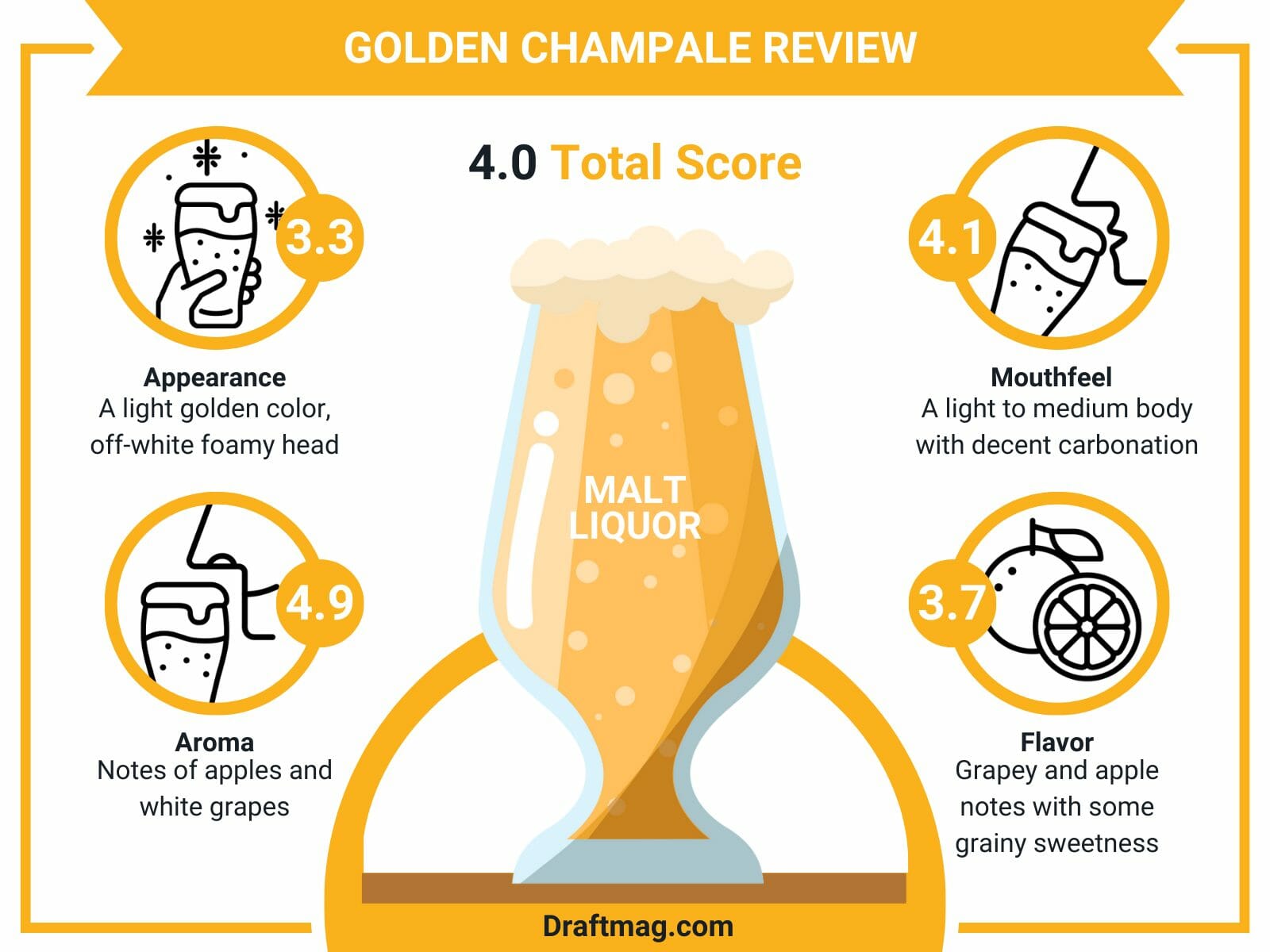 Now that you've found the beer, this complete review will enlighten you on its organoleptic properties, ingredients, and food pairings. Keep reading, as we'll also discuss the beer's history and nutrition facts.
Golden Champale Stats
| | |
| --- | --- |
| Country | United States |
| Brand | Pabst Brewing Company |
| Style | Malt liquor |
| Taste | Fruity white grape and apple |
| Body | Light-medium |
| ABV | 5.4 percent alcohol content |
| Flavors & Aromas | Mild malt |
| Serving Temperature | 35-40 degrees Fahrenheit |
Tasting Notes
Golden Champale Tasting Profile
Golden Champale Review
After getting a brief of the beer on the table above, let's dive deeper into its features and exciting food pairings.
– Appearance
Poured into a lager glass, Golden Champale appears clear with light golden color.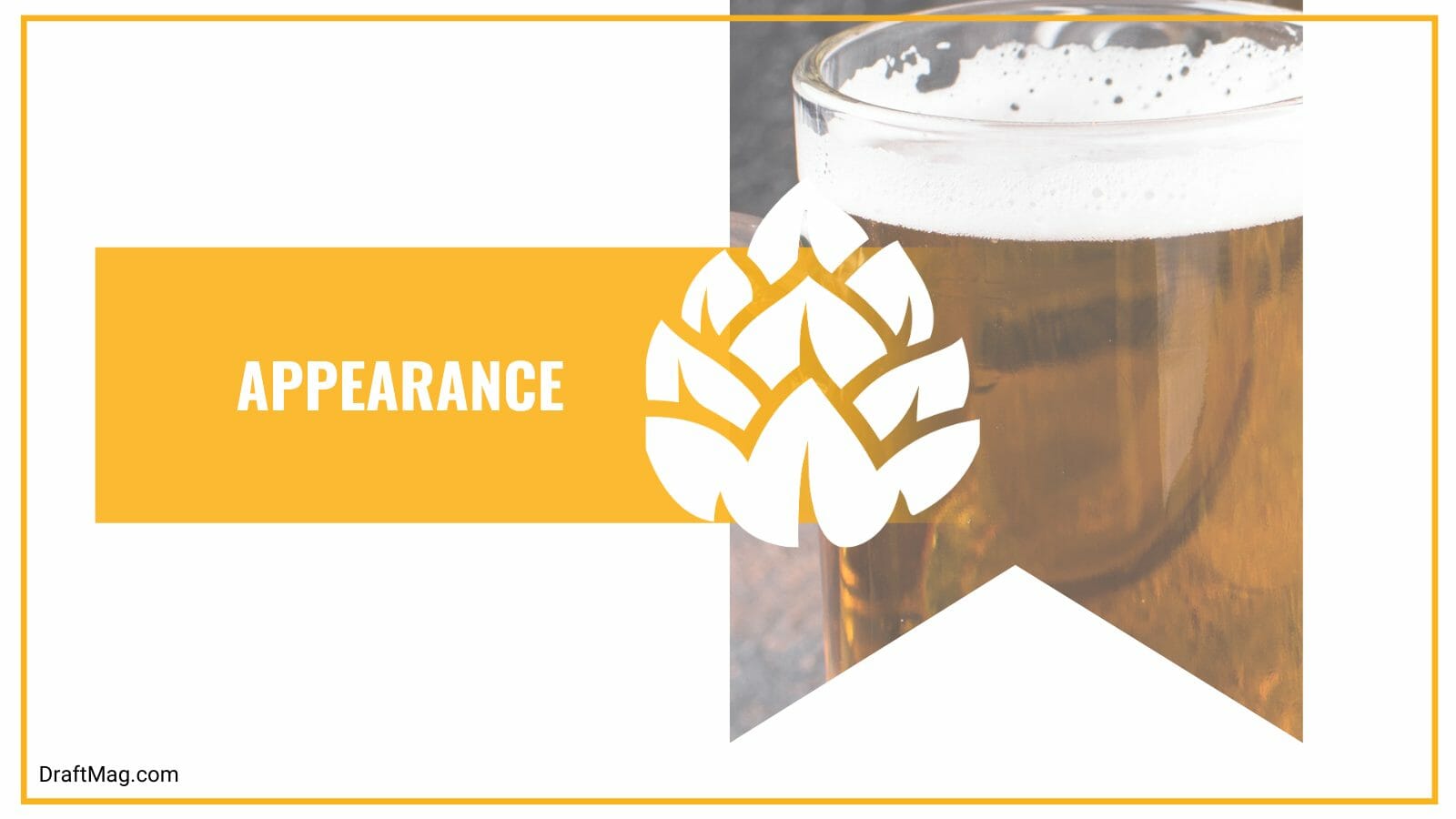 Also, the beer has high carbonation, so you'll notice bubbles clinging to the glass and rising to join the thin, off-white foamy head. The head clears rapidly, leaving no lacing.
– Aroma
Golden Champale has bready and fruity notes of apples and white grapes similar to what you experience in champagne. Also, there are notes of white sugar and hints of floral hops. While it is classified as malt liquor, the malt note is not dominant. Although it has an average ABV, you'll perceive some alcoholic hints.
– Mouthfeel
The beer has a light to medium body with decent carbonation bubbles tingling on the tongue. On the palate, it begins with grapey wine notes with a mild malt presence. This is followed by light tangy notes from the floral hops that linger, giving an unpleasant aftertaste. Also, you'll sense a mild alcohol warmth; overall, the beer is crisp and finishes clean.
– Flavor
Similar to its aroma, Golden Champale doesn't have a distinct malt flavor as you would expect in flavored malt liquor. It tastes more like champagne with its grapey and apple notes with some grainy sweetness, probably from fructose corn syrup. Also, the flavor includes a mild bitter tartness; overall, this beer is more of a wine cooler than a malt liquor. Because of its flavor profile and relatively low price compared with regular champagne, the beer is vaguely called "the poor man's champagne."
– Food Pairings
Champale Golden is a beer of ancient origin, and since its inception, many have drunk the malt liquor alone to cool off on sunny days or during hangouts. Interestingly, you can liven your hangout by pairing this beer with several exciting dishes. We talk about introducing cheese, pizza, hot dogs, and hamburgers.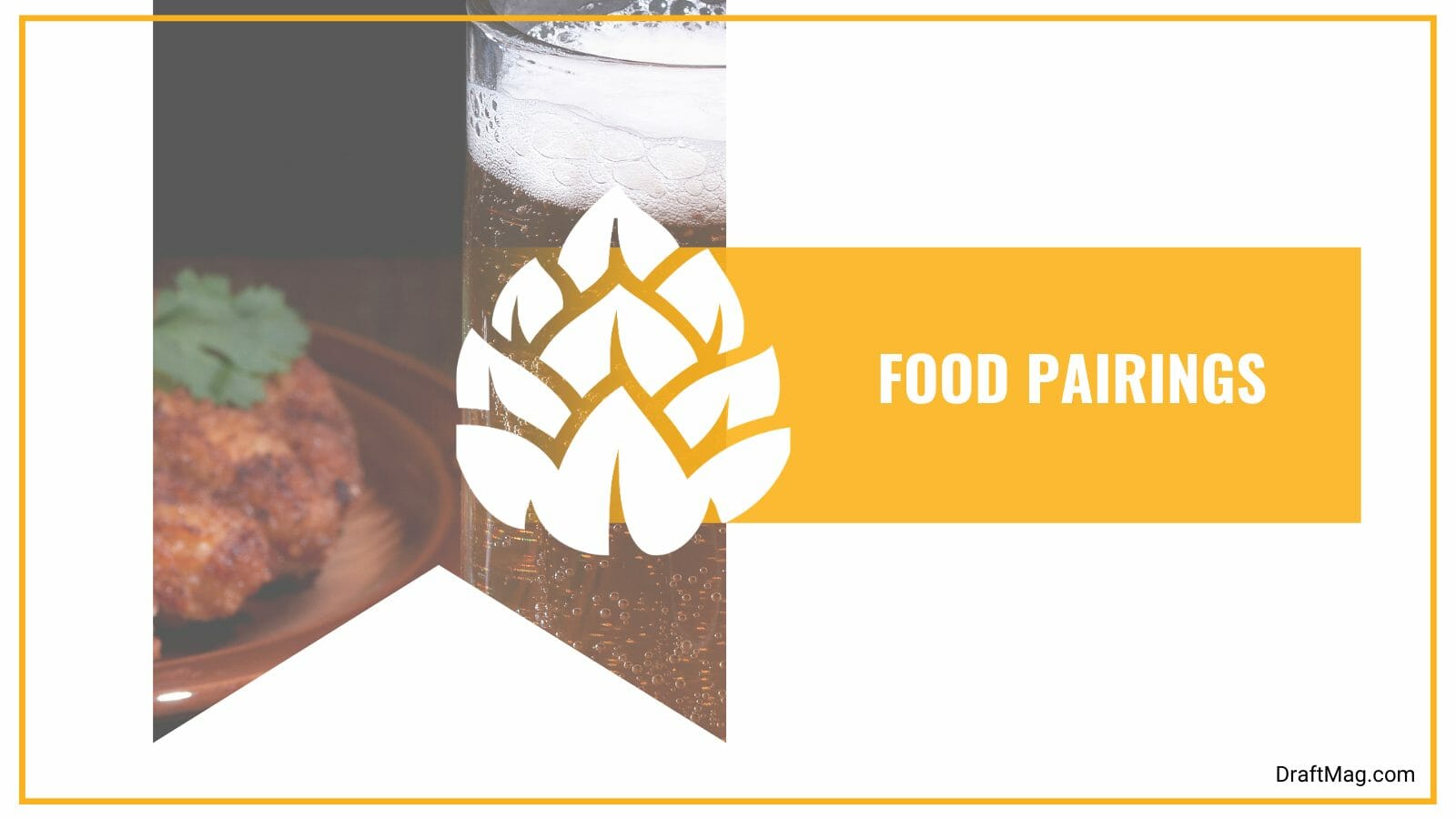 Also, from the general rule of pairing similar strengths, you can accompany this beer with light cheese like mozzarella, ricotta, feta, cheddar, and goat cheese. Other interesting pairs include light seafood, brats, fresh veggies, grilled pork, buffalo wings, and several Latin, Asian, and Mexican dishes. Note that when pairing with pasta, don't include creamy sauces.
In addition, the tingly bubbles from the beer's carbonation cleanse the palate, thus making it suitable for fried foods. And when considering dessert, go for fruit-based ones like apple pie, fruit salads, banana cake, and grape parfait. For a more pleasant experience, serve at the suggested temperature in the table above. Also, note that the food pairing is not limited to the examples in this review, so you would do well to explore other options.
Ingredients
The proprietary ingredients used by Pabst Brewing Company are not disclosed. However, being a malt liquor and based on Golden Champale's flavor profile, we suspect the following ingredients:
Barley malt
Hops
White grapes
Corn
Yeast
Water
Nutrition Facts
Golden Champale contains about 164 calories, 13 grams of carbohydrates, and 1 gram of protein. This is a high-calorie beer; thus, it may not fit into a keto diet. However, it is void of cholesterol, fats, fibers, and micronutrients.
Unlike traditional malt liquors, whose alcohol content is usually above 6 percent, this beer has 5.4 percent ABV. While the ABV is average, you may get boozy after a few bottles, so don't exceed your limit. Also, remember that excess alcohol intake can cause weight gain, and it's unhealthy.
History
The Champale brand was first released by Metropolis Brewing Company in 1939, with the first flavor being "Extra Dry." The brewery makes malt liquors with the same yeast incorporated into wine fermentation, giving it a champagne-like taste. The first flavor was in the market for about 30 years, after which the brewery added two other flavors; Pink Champale and Champale Golden. The former was released in 1977, and the latter in the 80s.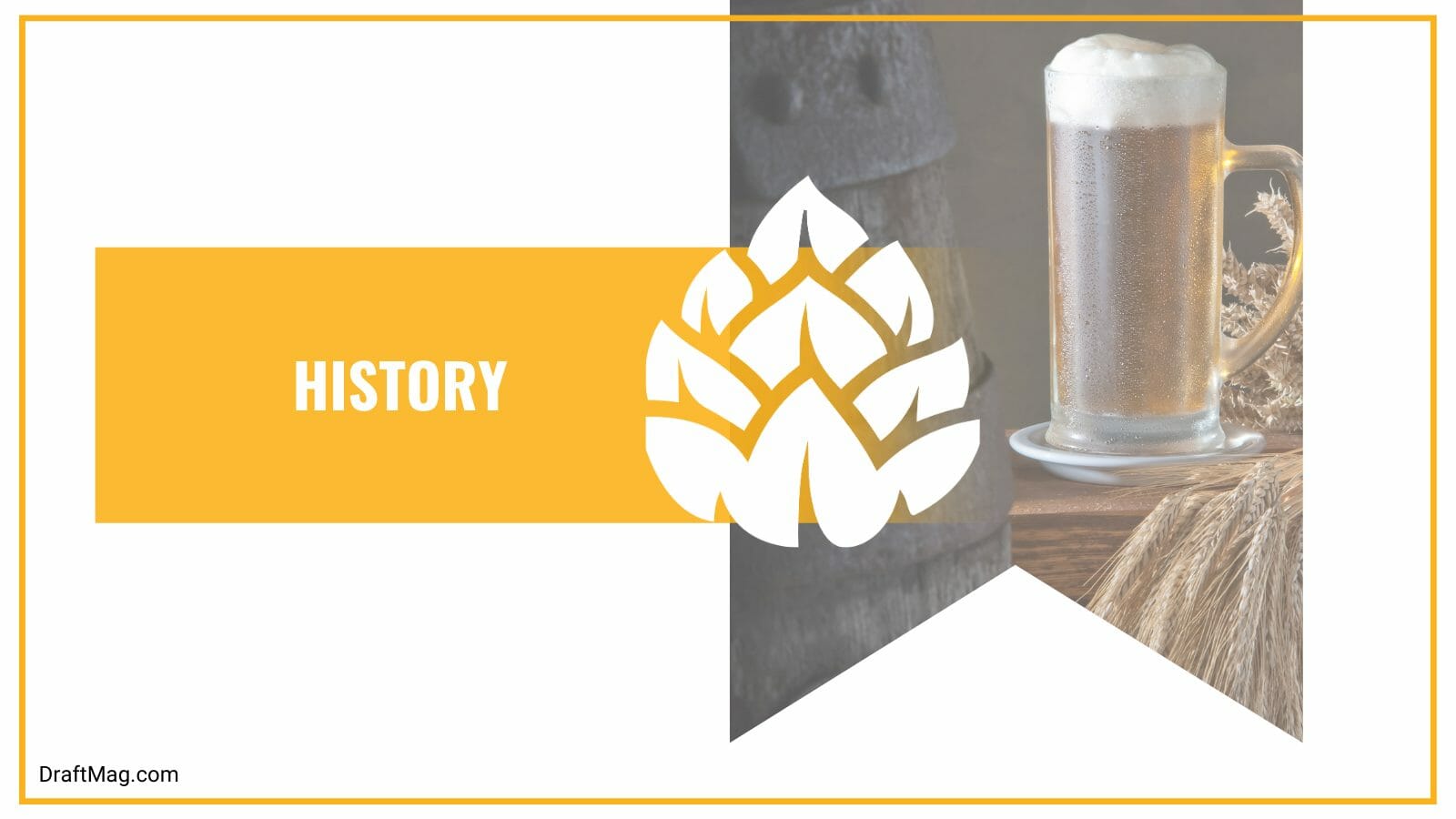 Metropolis Brewing was initially renamed Champale inc before the brand was sold to Iroquois Brands, Ltd in the 70s. After a few years, Iroquois sold the Champale brand to G. Heileman Brewing Company before Pabst Brewing Company finally acquired it. Pabst brews the brand in the Texas brewery and releases it in limited editions throughout the United States.
Now that you have an idea of the beer's history, you should next know where to buy Golden Champale. You can get Golden Champale online, from local liquor stores, bars, and restaurants across Texas and other US states. Also, the beer is available in 24 fl.oz bottles and a six-pack of 12 fl.oz bottles.
Conclusion
Now that you know what Champale Golden offers, is it a malt liquor you would love to try? Before you grab a bottle and evaluate the flavors, here is a recap of our review:
Golden Champale is a malt liquor with 5.4 percent ABV.
The beer pours clear light golden with a thin head that clears rapidly with little to no lacing.
The malt liquor has a light-medium body with decent carbonation.
The beer's flavor includes white grape notes similar to champagne.
Finally, to appreciate this malt liquor better, ensure you serve it between 35-40 degrees Fahrenheit. Also, don't forget to accompany this drink with the dishes suggested in this review.