Norwegian Beer: The Tastiest Ales From Scandinavia
Norwegian beer is making waves across Europe due to its recent and exciting experimentation with old styles and discovering new styles. Many drinkers across the continent have testified to the refreshing new styles and revolution of old styles that are better than Swedish beer and Danish beer.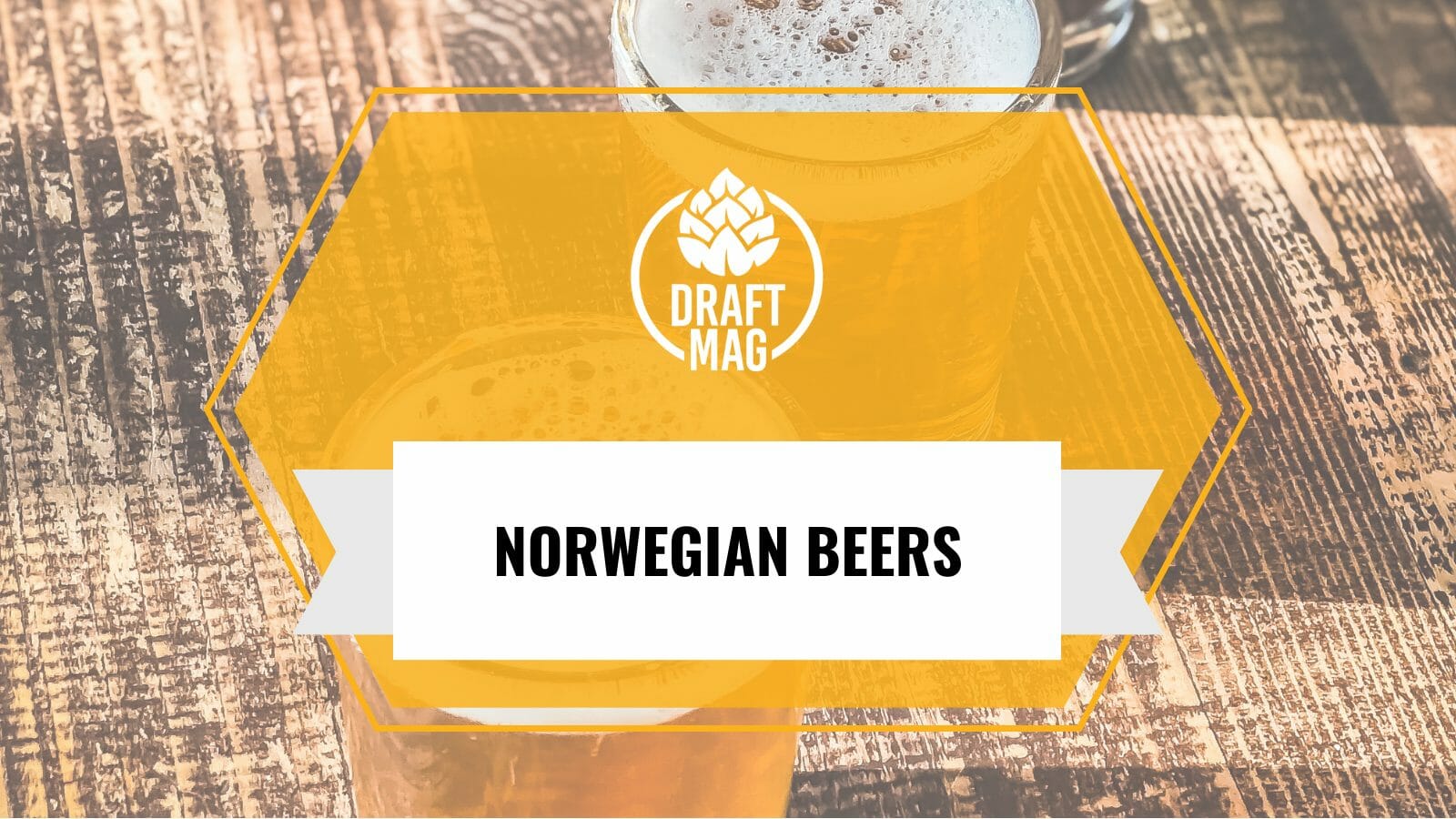 Gone are the days where only a few beers in Norway made it to the top 10 across Europe; today, you'll be spoilt for choice. However, this guide has compiled the tastiest ales from Norway and you will also find their ingredients, styles, aromas and flavors.
The Best Norwegian Beer Brands
Here is a list of delicious Norwegian craft beers you can try whenever you visit the country. Some of them can be procured in America and you might even find them tastier than some U.S. beers.
– House Party
The Lervig House Party is an American IPA that was launched in 2018 as part of the beer revolution. It comes in an off-white can with a logo that features different colors coming out of an apartment. When poured, the pale ale exhibits a golden color with a decent head that lingers for a while and then becomes patchy. It features various aromas including tropical fruits like mango, hints of apricot, lime and red berries and citrus. The taste is crisp with notes of citrus, bread dough, melon and pineapple.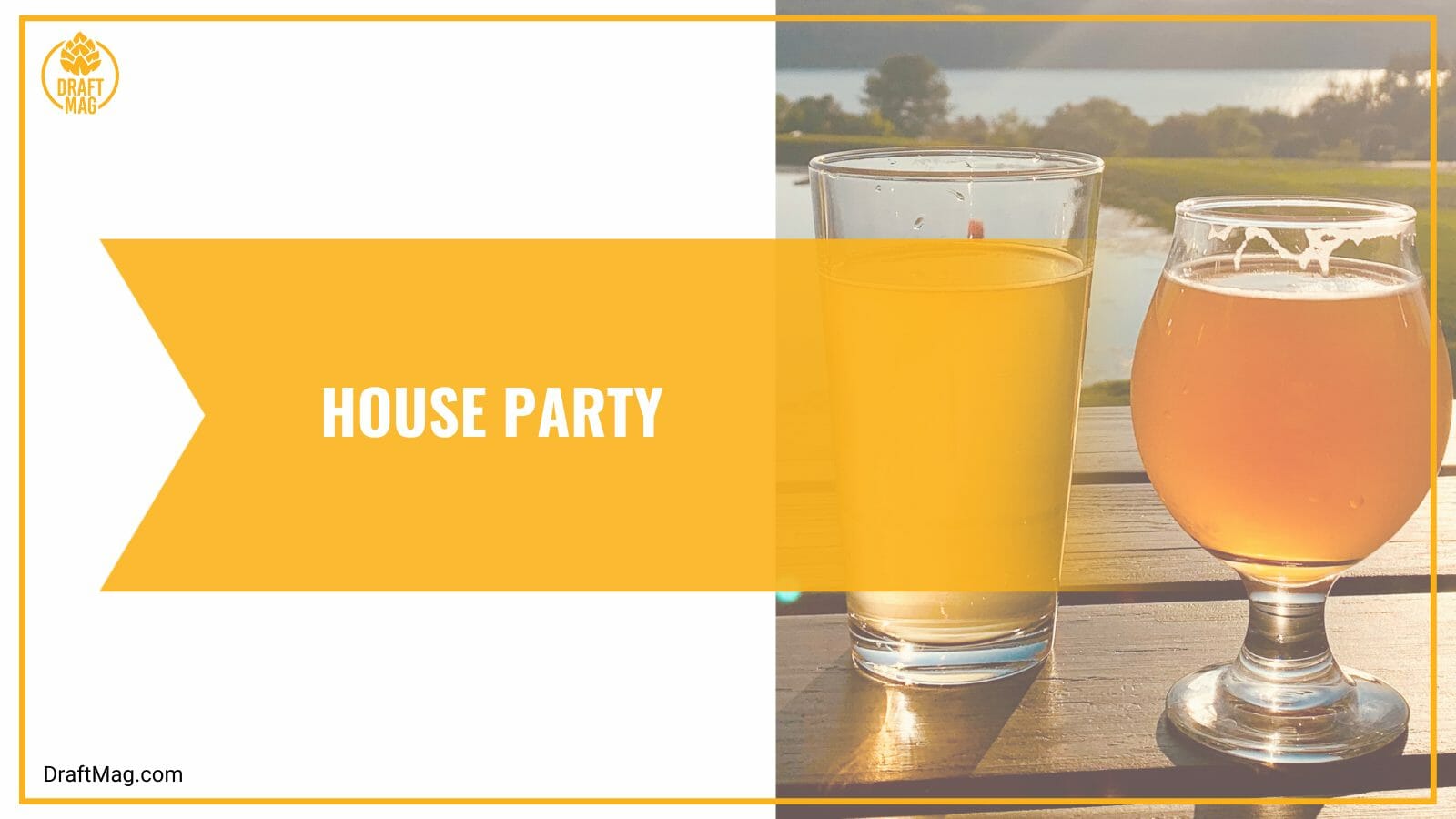 The mouthfeel is a bit light with a strong metallic carbonation and a heavy citrusy finish. It has a nice body with low bitterness balanced with sweet-tasting tropical fruits. Its ABV of 4 percent is great to keep the party going or the conversation exciting. House Party is crafted by Lervig Aktiebryggeri and is one of the most popular beers in Norway. As a session IPA, it is designed for the heat of the long summer and matches well with barbecue, tacos or mango salsa.
– Ink & Dagger
Another American IPA brewed by Amundsen Bryggeri & Spiseri, Ink & Dagger comes in 33cl can painted with a hand holding a snake and a dagger. The IPA is brewed with the choicest malt pilsner and hopped with Mosaic, Simcoe, Magnum and Citra. It has an amber body that features eye-pleasing bubbles and a persistent head that leaves beautiful lacing in its wake. The modern-day IPA smells of pineapple, lemon, grapefruit and herbs with notes of malts and floral hops.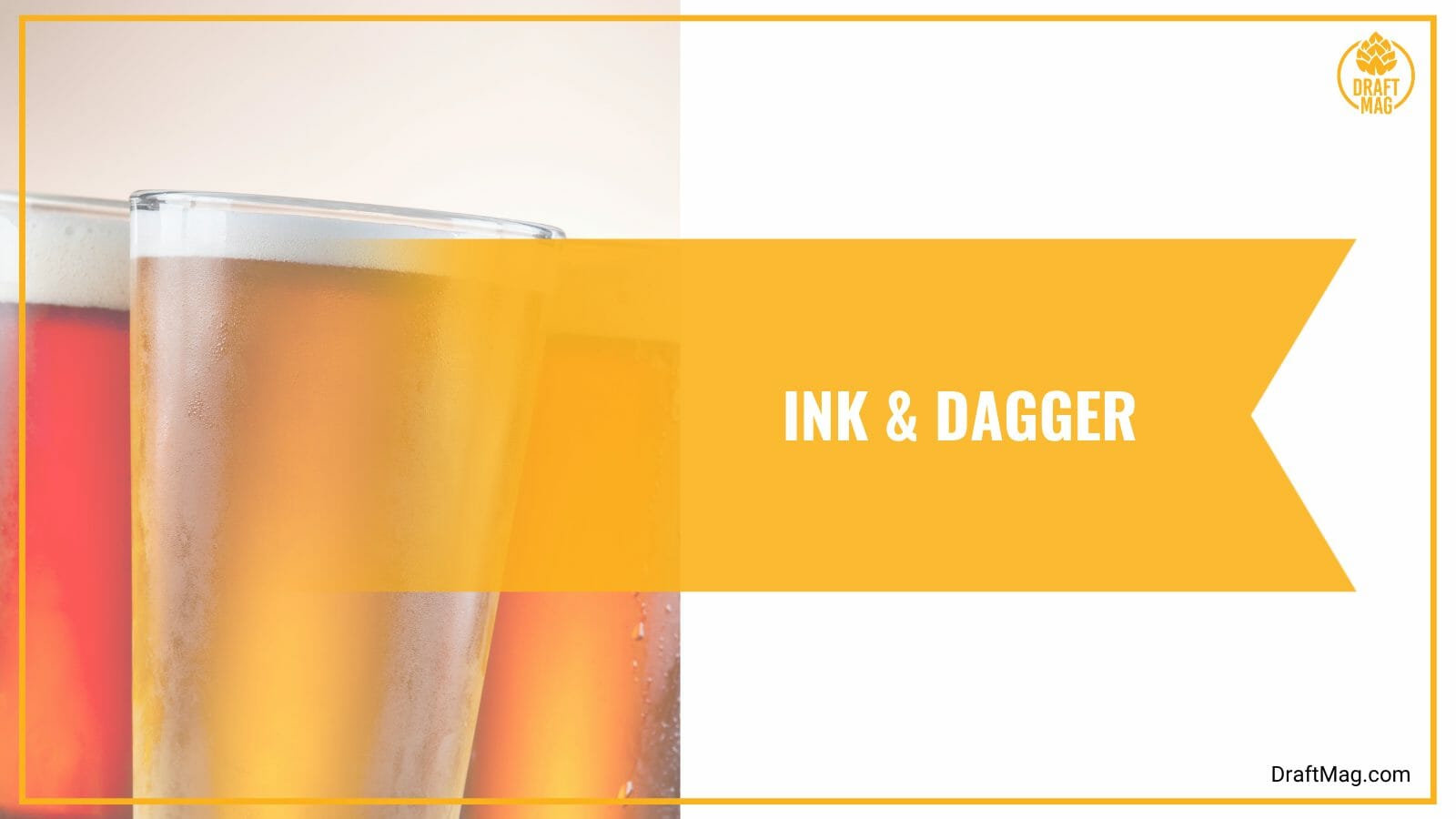 As part of the beer revolution, Ink & Dagger has a refreshing taste that fits perfectly with a modern-day IPA. It is crispy and hoppy but the bitterness is balanced by the presence of fruits and citrus. The beer finishes off with a light bitter aftertaste and notes of peanuts as well as fruits. On the whole, it is a deliciously refreshing beer that goes well with oily food.
– Nøgne Batten Down the Hatches
The Russian Imperial Stout has a dark mahogany color and a heavy body, which are typical of stout beers. The boldness of the beer isn't for the faint-hearted as depicted by its name. Its sharp alcoholic taste and strong bitterness coupled with its spiciness will excite the palate. Batten Down the Hatches is malty on the nose with notions of cocoa, molasses, dark dried fruits and vinous notes.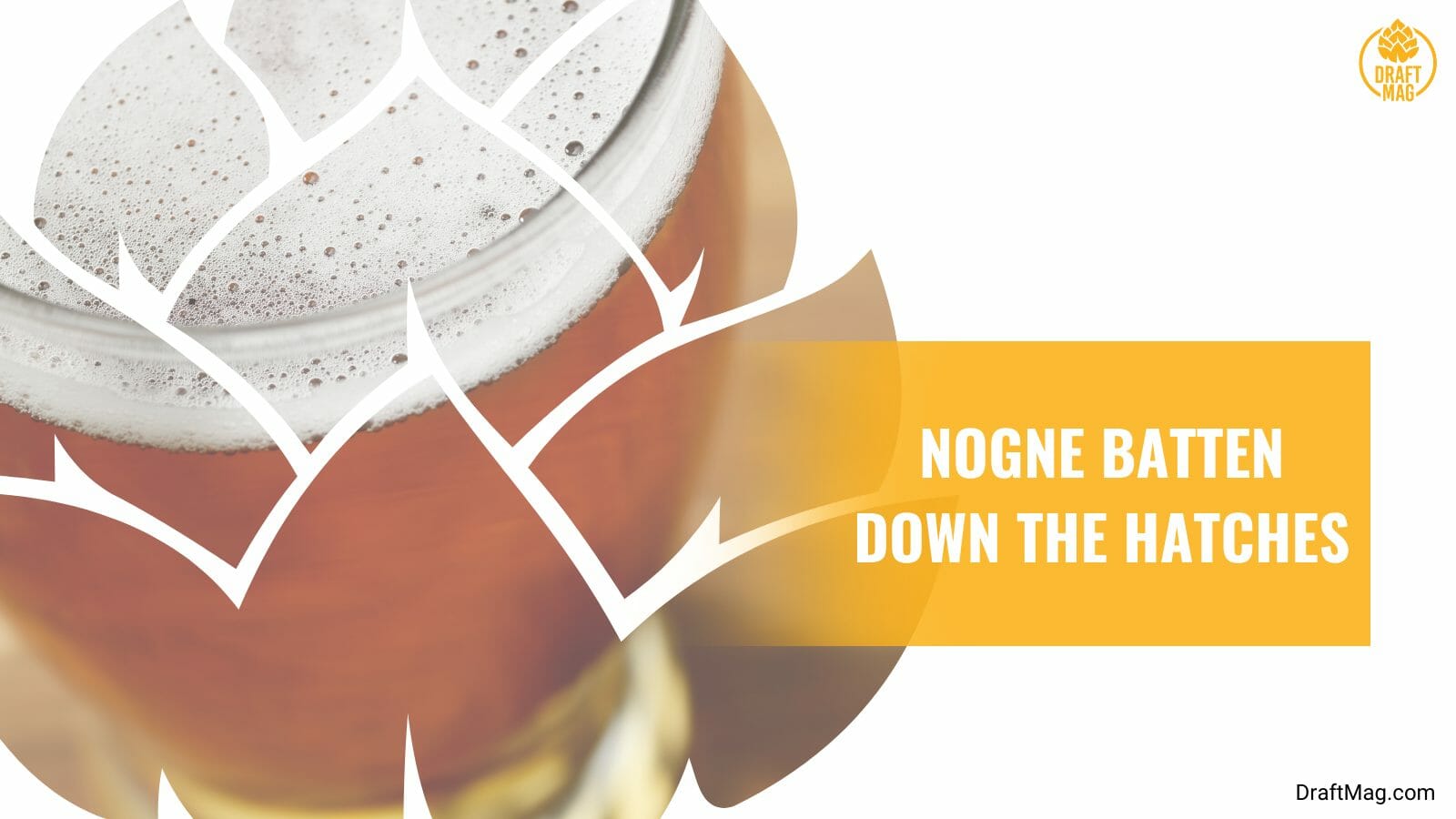 The aroma of Nøgne Ø is the same as the flavors as one cannot miss the cocoa and the pleasant sweetness provided by the dark dried fruits. There is also the presence of fortified wine in there as well as dark toasted malt and hints of molasses. It has an IBU of 80 and an ABV of 14 percent, which screams caution to its patrons. Batten Down the Hatches is a Norwegian experiment on the Russian Imperial Stout and has amassed several dedicated followers.
However, others feel that it doesn't have enough malt depth or character to qualify it as a true Russian Imperial Stout. For now, it doesn't matter, as more and more people are enjoying the rich delicious taste of Batten Down the Hatches – the beer revolution is still on.
– Still Water Times 8 Bourbon BA
Another classic beer from Lervig Aktiebryggeri, Times 8 Bourbon Barrel Aged is a Milk Stout that features a dark color and a beige frothy crown. Its sweet aroma of caramel, vanilla, malt, coffee and bourbon will certainly draw you in. The taste is a tongue-pleaser with notes of chocolate, bourbon, cocoa, maple syrup, nuts and vanilla. It goes down smoothly and finishes dry with sweet notes of vanilla and caramel in the aftertaste.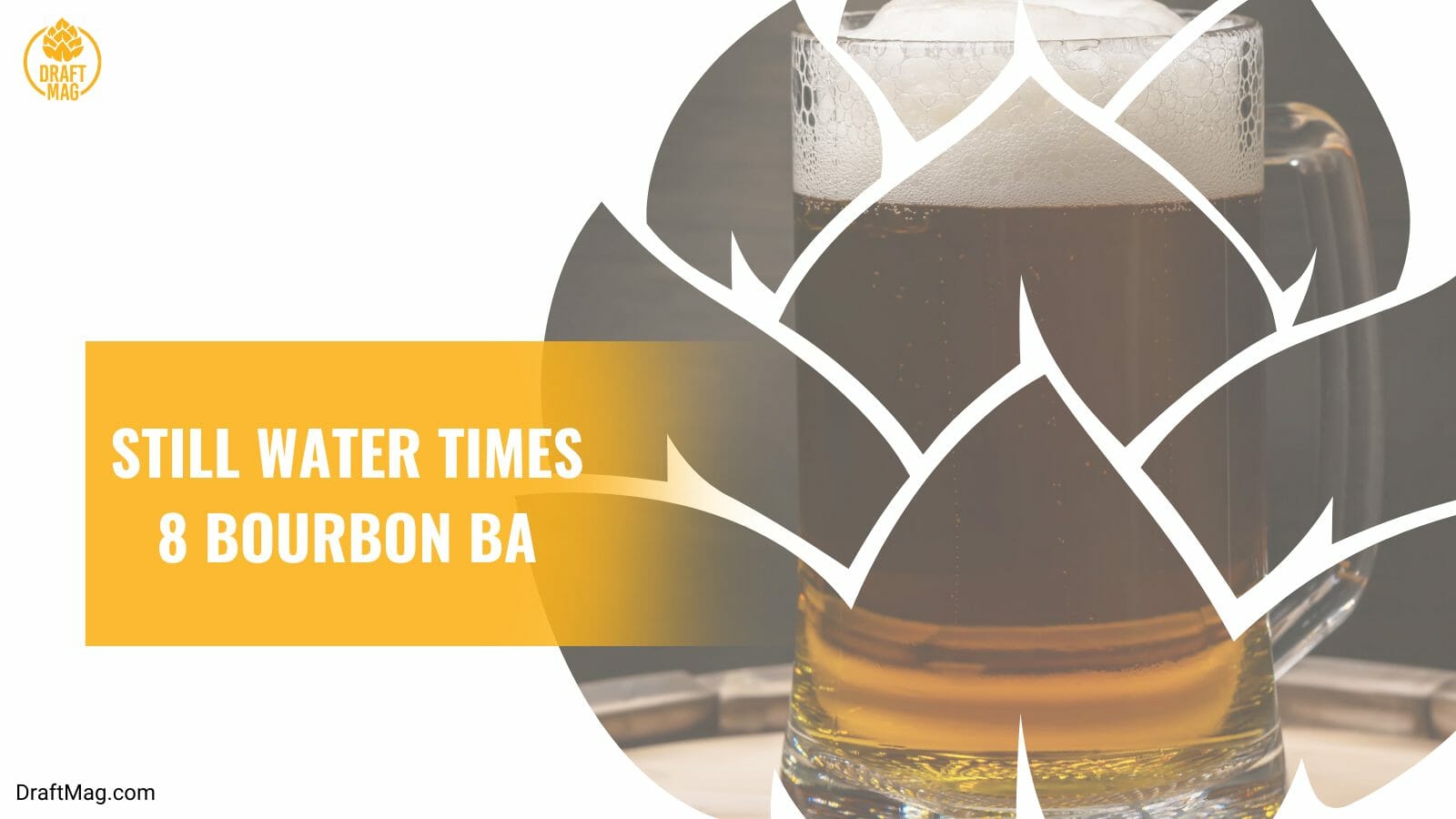 The beer comes with little to no carbonation and its mouthfeel is awesome. It has a 16 percent ABV with a perfect balance of medium sweetness and medium tartness. Times 8 Bourbon is crushable on a cold spring evening with some friends and family and matches perfectly with seafood.
– Dessert in a Can – Rocky Road Ice Cream
This beer comes in a 33cl can and exhibits a dark hue with a thick brown creamy head that lasts leaving nice rings of lacing. Produced by the Amundsen Bryggeri in Oslo, the beer features a mixed aroma of chocolate, caramel and vanilla pastry with hints of hazelnut and ice cream. Brewed in the tradition of the American Imperial Stout, the sud has a moderately sweet taste with some roast and notes of vanilla, cream and hazelnut. It has a heavy body and low carbonation and a strong alcoholic kick that renders it quite boozy.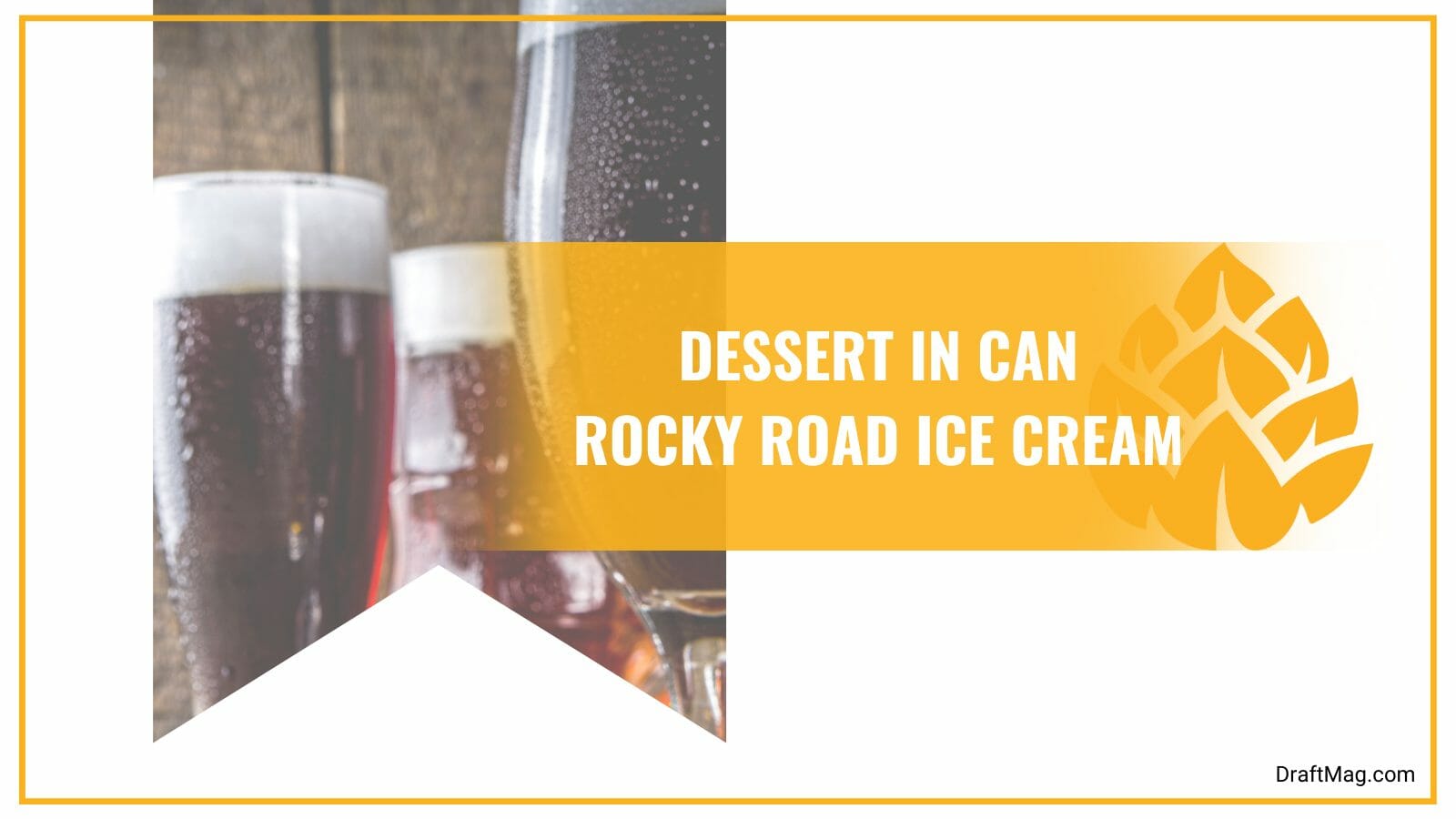 Dessert in a Can is a full-bodied beer with a tender mouthfeel and soft carbonation. It features a nice, rich, complex and refreshing taste with a bit of bitterness that lingers. If you love complex-tasting beers with a strong dry finish, then Dessert in a Can is for you. Try it with a beef dish or fruit and thank us later.
– Way 3 Bean Stout
With an average rating of 4.1 stars out of 5 on beer review sites, Way 3 Bean Stout is at the forefront of Norwegian beer experimentation. Based on the American Imperial Stout tradition, the beer exhibits a pitch-black hue with a thin brownish head. It has tonka beans as its dominant flavor but there are notes of roasted malt, cranberry, caramel, treacle, cocoa and milk chocolate. The taste is bready, with a great malt character and candy notes fused with vanilla and cinnamon.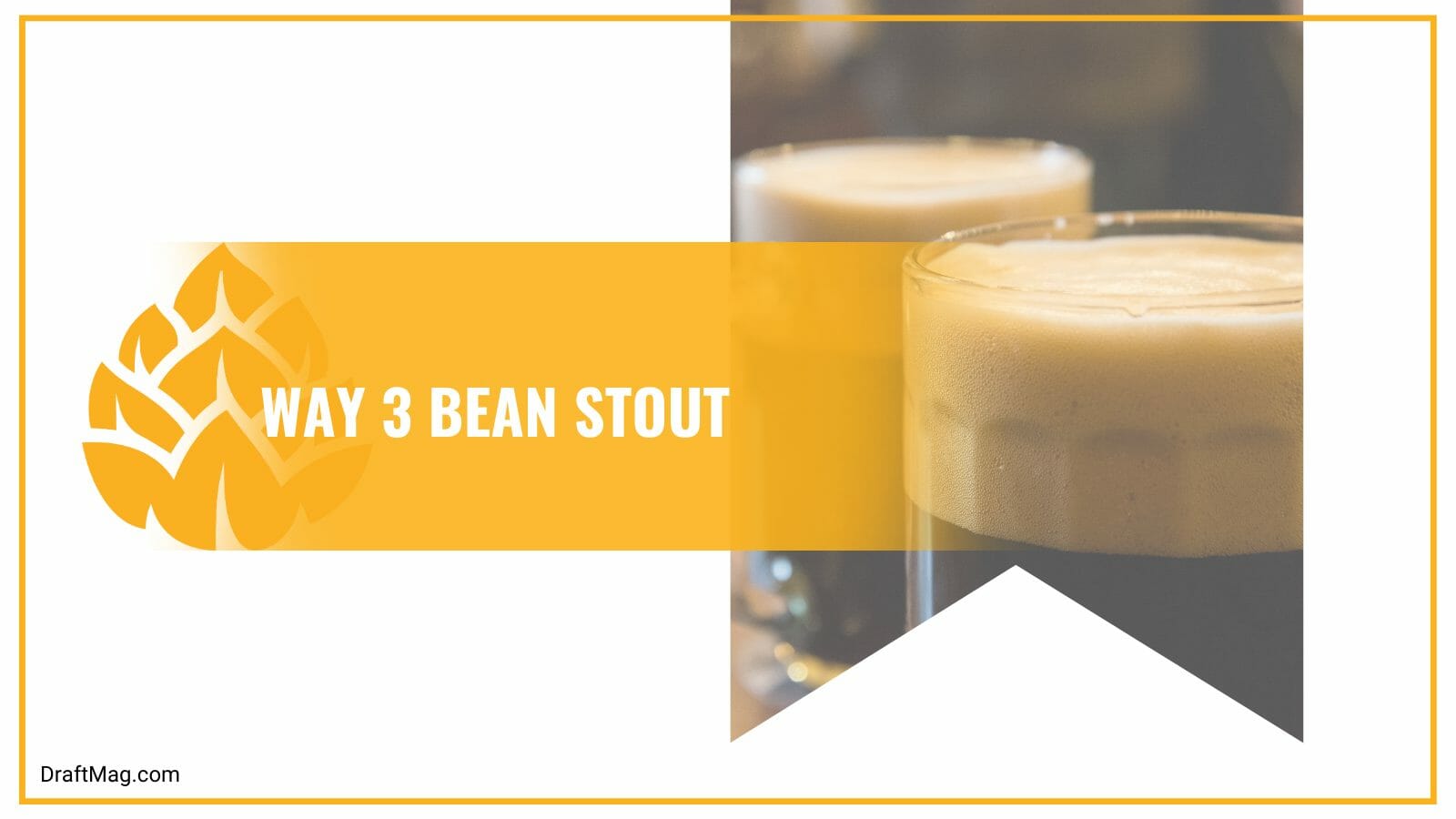 The beer is light-bodied with light to medium carbonation and is consistently smooth. Way 3 Bean Stout has an alcoholic kick, which can be boozy, and bitterness that takes a while to go away. On the whole, it is a refreshingly drinkable beer and one of the best Norwegian beers on the European beer scene. It goes down smoothly with a semi-dry finish and boasts a 13 percent ABV.
– Eternal Rest
According to Nøgne Ø, the brewery that produced Eternal Rest, they took the best of what they had in their barrel cellar and blended it to come up with this ale. They explained that they had combined Russian Imperial Stout and Imperial Stout both aged for 19 months and 25 months, respectively.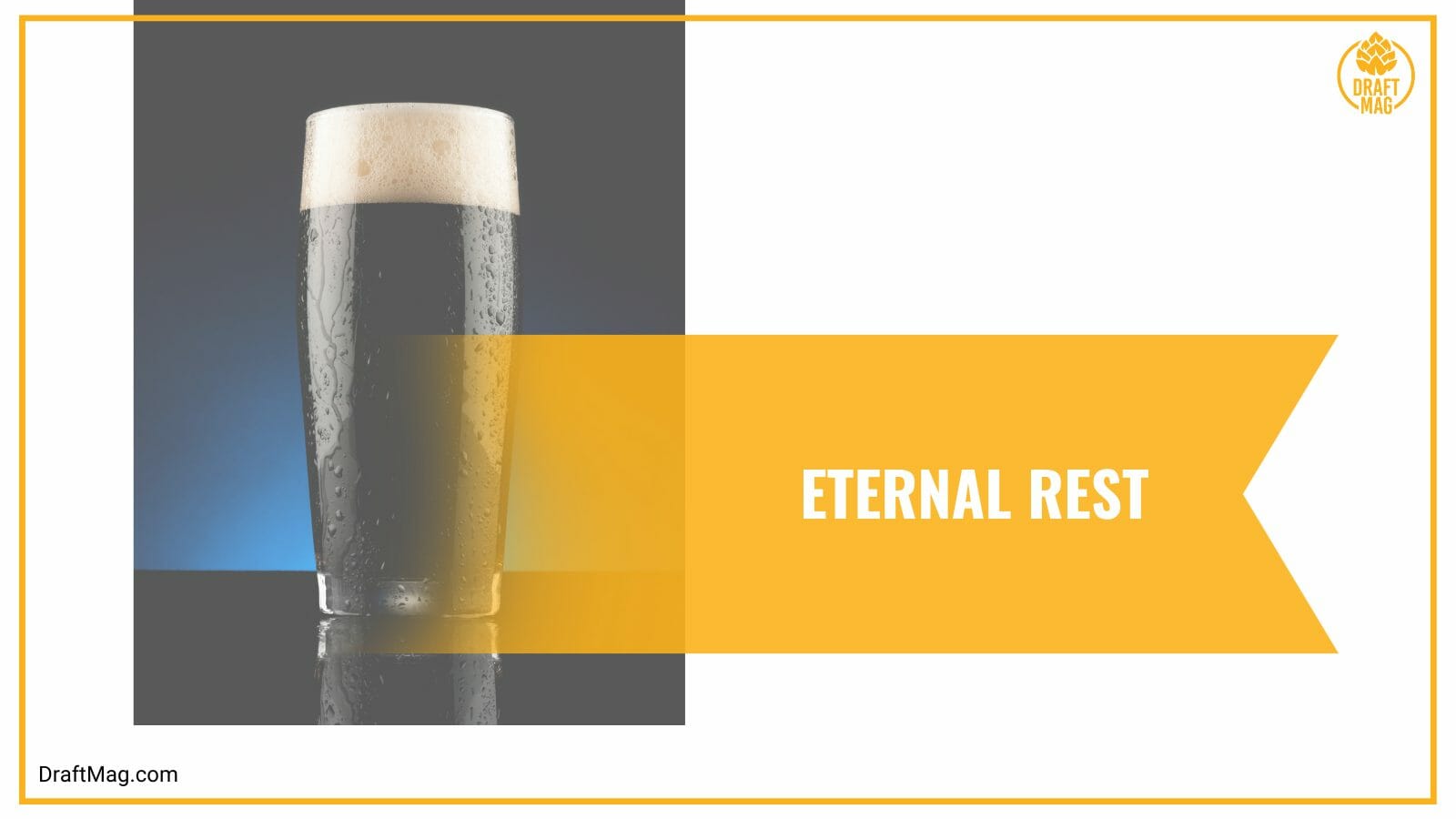 This explains the rich aroma of brown sugar, vanilla, roasted malts, licorice and dark fruits that greets the nose once the beer is pried open. The superb taste showcases an array of rich flavors including chocolate, cognac, roasted malts, alcohol and spice.
It has a distinctive fizz when poured and features a dark color with few bubbles that form a thin and short-lasting head. The beer has an excellent mouthfeel with a medium body and soft carbonation. There is a dry finish and a slightly bitter aftertaste that is short-lived. The beer goes down easily and is delicious and refreshing, especially when consumed on a hot summer day.
– Glazed & Confused
From Amundsen Brygerri & Spiseri comes this double donut Imperial Flavored Stout masterpiece. The sweet beer pours a dark brown hue with a beige head that dissipates quickly, leaving behind little to no lacing. The intense aromas include cocoa powder, coffee, vanilla, nuts and hints of coconuts. The taste is splendid, showcasing flavors of sour blackcurrant, maple syrup, bread, coconut and treacle.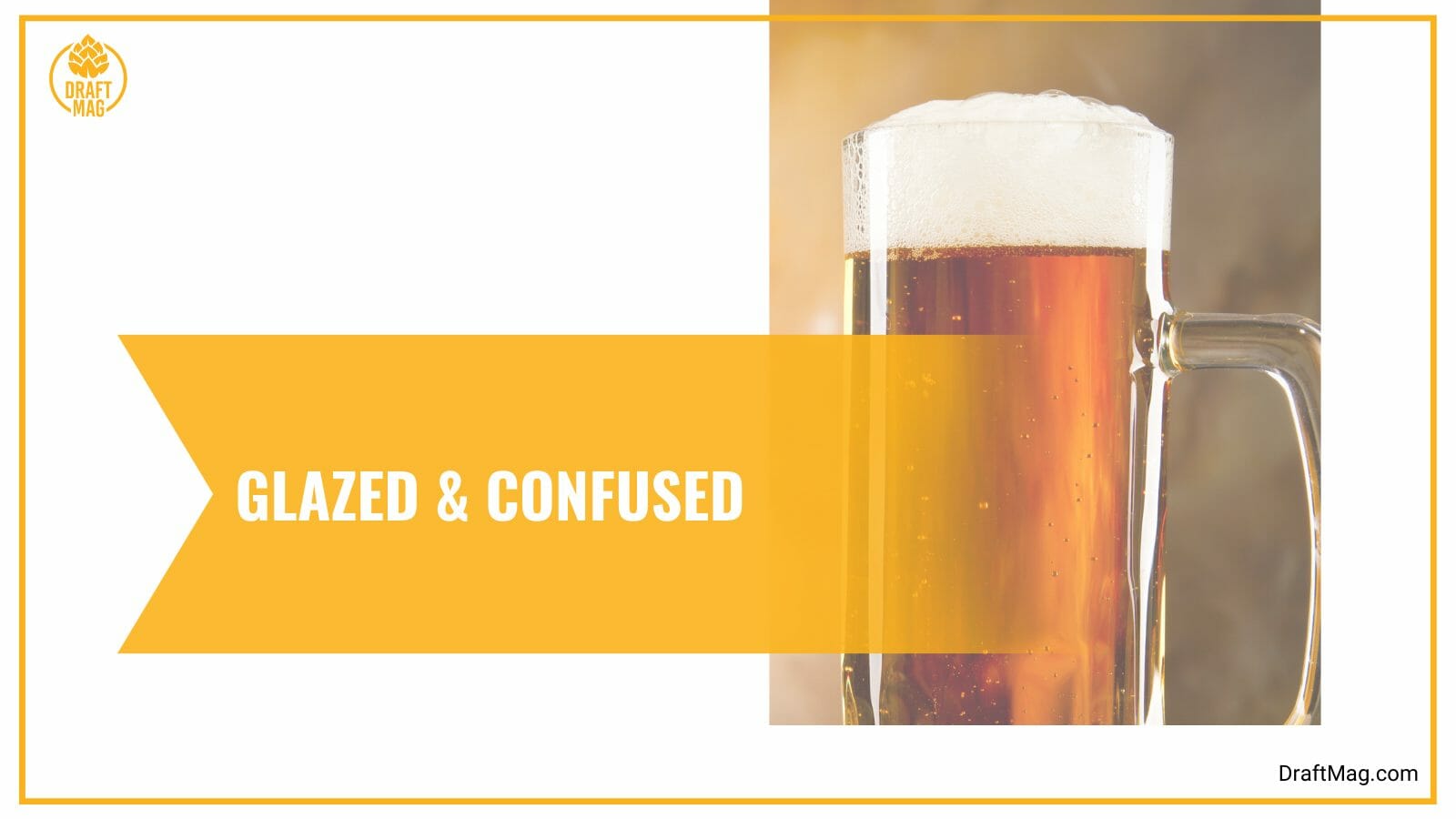 Glazed & Confused exhibits a full body and hints of alcohol and is a bit punchy on the palate. The overall taste can be a bit artificial, but some find it a refreshing drink and we couldn't agree more. The drink has a brittle finish but a boozy bite and flows smoothly while being easy to drink. It is great for summer outdoors and accompanies spicy foods quite well.
– At Gale Force
With an ABV of 15 percent, At Gale Force American IPA makes it to this list with its sumptuous taste and refreshing feel. The beverage boasts flavors of cinnamon, wood, bready malts, cherry caramel and raisins. The taste is great with chocolate, dried fruits, blackcurrant, vanilla and coffee flavors infused with hints of sugar and raisins. It pours a pitch-black color with a light brown thin head and a few nice lacings. It has a syrupy body which is a bit heavy on the palate but goes down smoothly as well.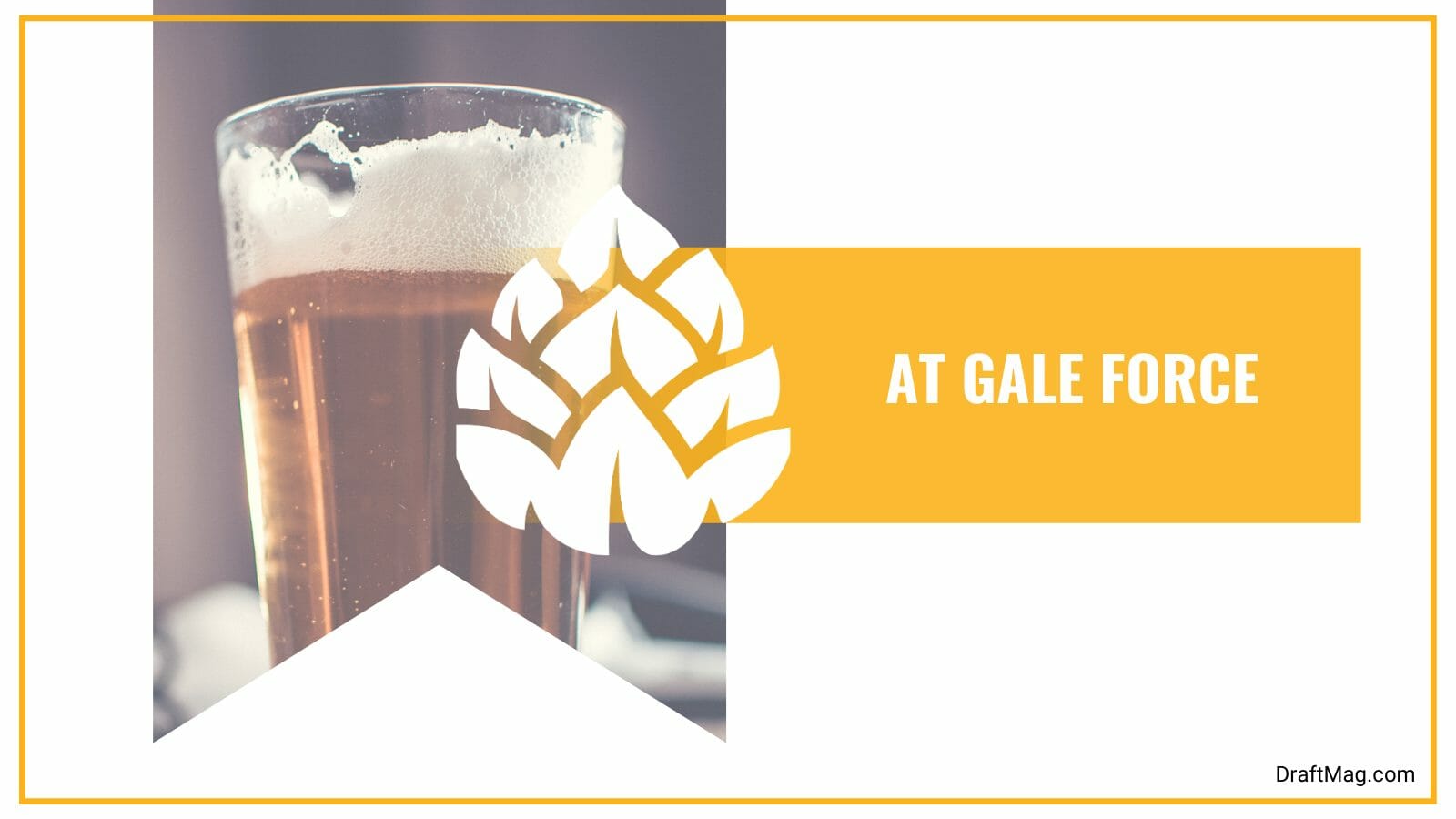 The finish is quite dry with a lingering bitter aftertaste and a touch of cherry in the mix. This beer is best sipped than gulped due to its bitterness but its smoothness will keep the conversation going. At Gale Force is a wonderfully decadent but boozy beer and it perfectly matches spicy chicken wings. This is a great beer to keep you warm during the cold months of winter.
– Ringnes Beer
This beer is a product of the largest brewing company in Norway, Ringnes Bryggeri, which was established in the latter part of the 19th Century. This Pilsner Norwegian beer comes in a bright yellow 12 oz can or a brown bottle and is among the first beers to be crafted in the country. It pours a transparent golden color with a frothy head and beautiful, fast-rising bubbles. Its aroma is hop-forward with hints of malt and grains. The flavor is dominated by hops but one can taste some malts in this brew along with its dry finish.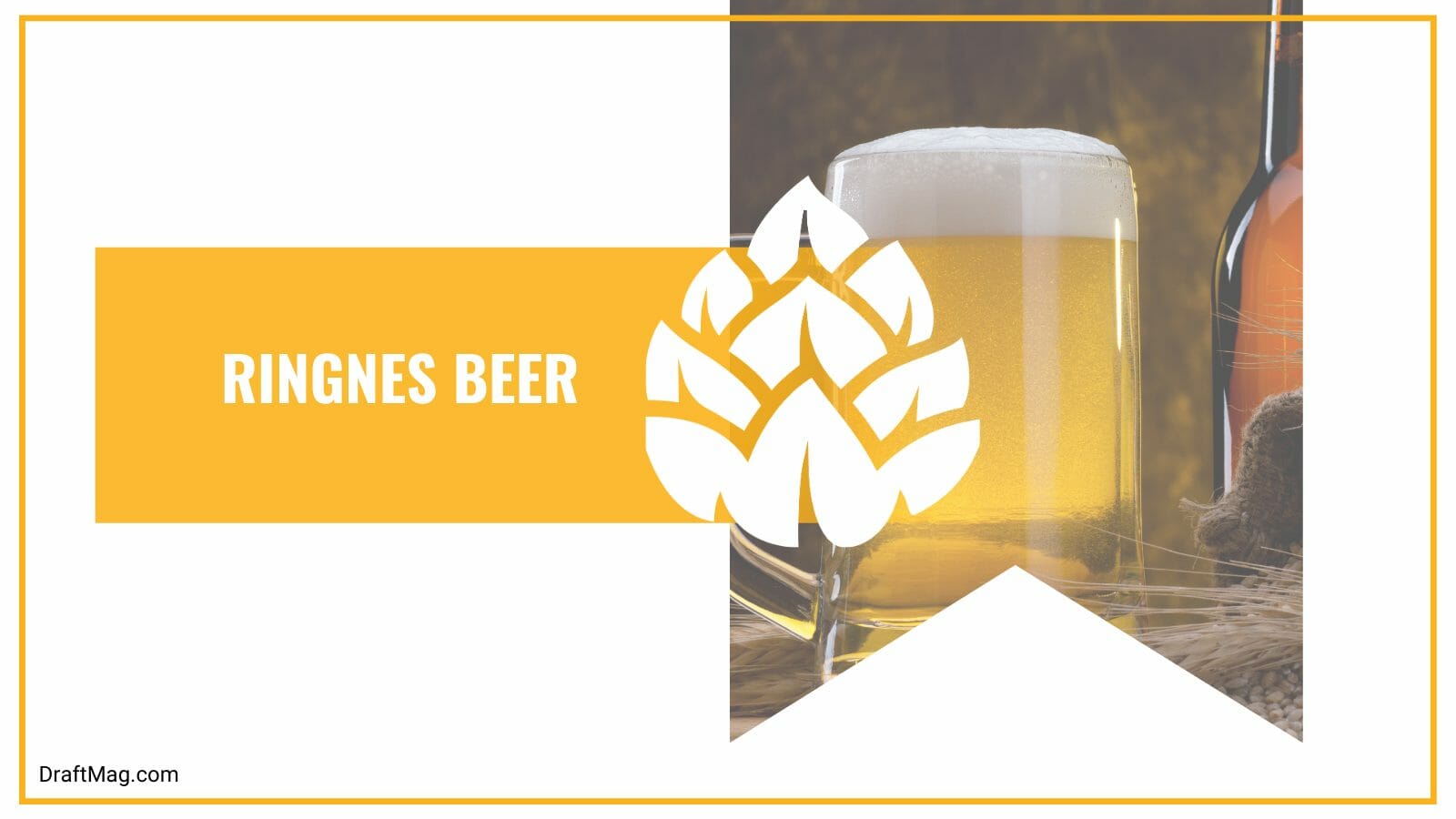 It is a bit watery and astringent with a sweet aftertaste that lingers on the tongue. Though a historical beer, many people feel it has lost some value after the brewery was sold to Carlsberg. We can't speak to that, but what we know is that Ringnes is not as bad as people make it out to be. Therefore, go ahead and try some today to feel what it tastes like.
Conclusion
The Norwegian beer industry has come a long way since the 19th Century, but a recent revolution in the industry has seen the emergence of awesome-tasting beers. Here is a summary of the best-tasting beers from the Scandinavian country:
The House Party is a fruity beer that fits perfectly in the heat of the summer while Ink & Dagger showcases a perfect balance between sweetness and astringency.
Down the Hatches is a strong alcoholic beer made for the brave-hearted while Times 8 Bourbon Milk Stout is a crushable drink with a high ABV, thus caution must be exercised.
The Way 3 Bean Stout is an experiment on the Russian Imperial Pale and has some raving reviews due to its roasted malts, cranberry, caramel and milk chocolate tastes.
The Eternal Rest beer and Glazed & Confused beer are awesome-tasting malty suds with fine bodies, excellent heads, and strong alcoholic characters.
One of the foremost beers, Ringnes, is believed to have lost its value but we think it is still in contention for the best beer of Norwegian origin.
On the whole, the Norwegian beer revolution seems to have done the industry a lot of good as it has produced some excellent ales. If you're wondering where to buy Norwegian beer in USA and Norwegian beer prices, check your local pub or conduct a quick search on the internet.