9 Best Summer Beers: For the Coolest Summer Ever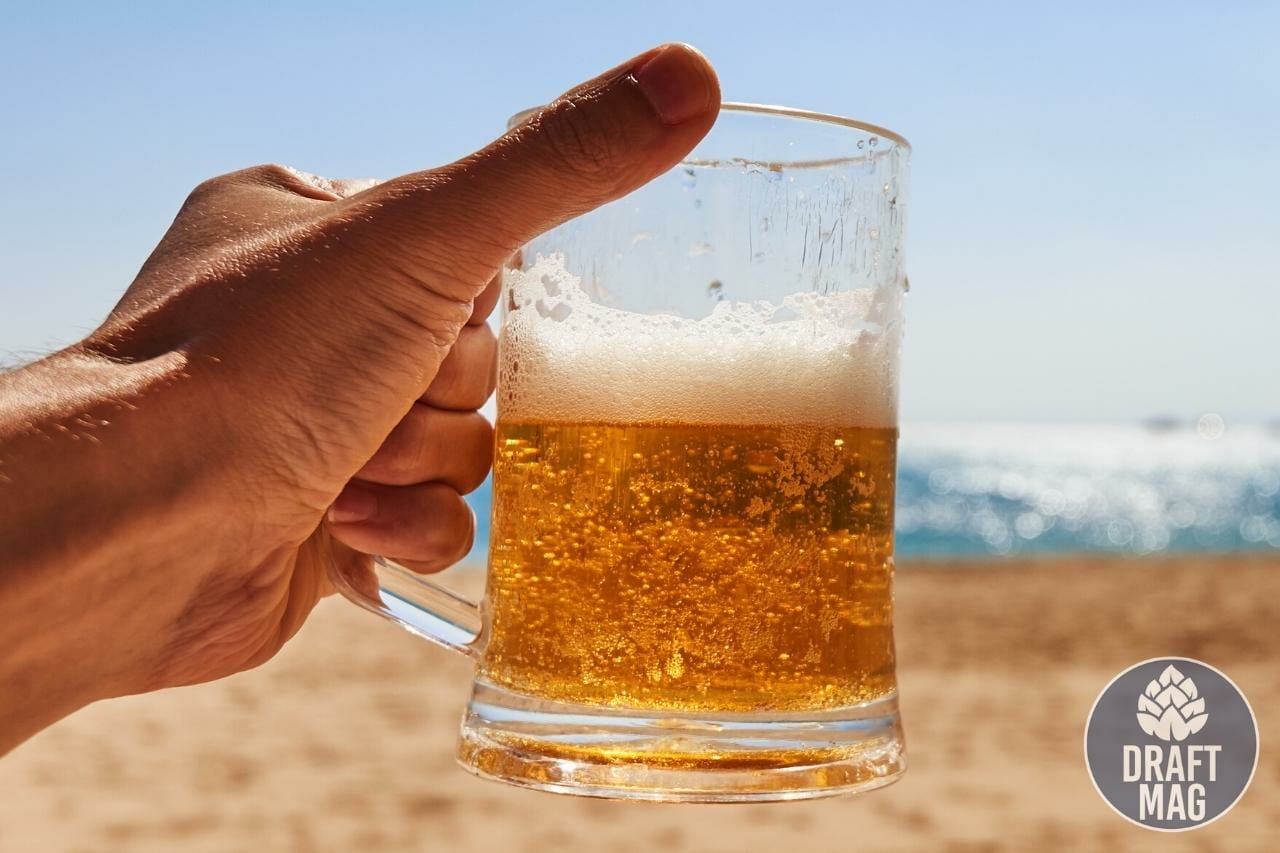 The best summer beers offer a refreshingly cool and frosty relief on a hot sunny day. They range from being hoppy, fruity and extremely sweet to having a complex taste.
We've compiled a list of the best summer beers from several experts and beer enthusiasts. Keep on reading to find our top recommendations.
Best Summer Beer List
Summer beers are famous for their refreshing taste and quality. However, not all beer with "summer" slapped onto the side ticks these boxes, so we have done all the work for you. Here are the nine best brews to try out this summer.
Sierra Nevada Summer Break
Pros
Long-lasting foamy head
Light profile
Moderate carbonation
Crisp, unique taste
Cons
Summer Break by Sierra Nevada is one of the top summer beers to help you beat the heat. It is a hazy IPA beer that is a perfect blend of subtle malt flavors, yeast, hops and fruity flavors. Summer break has a hazy golden appearance when poured into a glass and a considerable light profile with moderate carbonation.
When you take a sip, you can't help but notice the sweet scent of mango and hints of tropical fruits. While the sweetness is easily identified, it is also slightly bitter. It leaves a crisp mouthfeel and a dry finish. The Sierra Nevada Summer Break has an ABV of 4.6 percent and is a perfect beer to have on a sunny day.
Overview: When it comes to appearance and smell, Summer Break hits the spot. If you like beers with a mix of fruity flavors, it is the right choice for you. Although it has hints of slight bitterness, Summer Break is great for the summer.
Hell or High Watermelon
Pros
Nice fruity aroma
Light profile
Low alcohol content
Nice carbonation
Cons
Hell or High Watermelon beer is brewed by the 21st Amendment brewery and has fresh watermelon puree to give it its distinct fruity taste. It has a beautiful straw color when poured into a glass. When you lean in for a sip, the aroma of watermelon and wheat quickly fills your nose.
Hell and High Watermelon beer also has a crisp, clean taste with no extra spiciness making it a great beer to cool off in the heat. With a low alcohol content of 4.9 percent, it is one of the good summer beers.
Overview: Hell and High Watermelon is your go-to beer if you don't fancy the strong traditional beers. Its fruity taste is excellent for beer-lovers and beginners. However, experienced beer drinkers will note that the taste is somewhat bland.
Corona Extra
Pros
Eye-catching appearance
Sweet taste and fruity aroma
Mild bitterness
Clear, clean finish
Cons
With hints of malt, hops, honey, a trace of skunk and a whiff of citrus, Corona Extra is the perfect summer beer for a sunny day outdoors. At first sip, Corona Extra is sweet, but a hint of bitterness soon enters the picture that's hard to miss.
It is an excellent choice for a sunny day at the beach or a BBQ hangout. With an ABV percentage of 4.6 percent, you don't have to worry about getting tipsy. Its carbonation is lively but not overbearing, and it has subtle flavors to round out the palate.
Overview: This pilsner-style is simply a favorite among beer-lovers. However, if you're a craft beer aficionado seeking greater hop levels, you will find this to be a poor choice. Overall, Corona Extra is an ideal summer drink with a distinctive taste that makes you reach for more sips.
Miller Lite
Pros
No overpowering flavors
Smooth taste
Crisp finish
Cons
Miller Lite is a light Lager beer well crafted with a well-balanced mix of hops and malts. It has a golden color with hints of caramelized malt and is an excellent summer brew. This traditional classic is smooth-tasting and leaves a crisp, flawless finish.
For a beer with a low ABV of 4.2 percent, Miller Lite beer is a worthy summer choice for a gathering of friends and family. It's also the ideal low-calorie beer for tailgating, barbeques and any other casual occasion.
Overview: Miller Lite is that drink that screams party and fun. With every gulp, you can taste the enriching caramelized maltiness with a well-balanced hoppiness.
Samuel Adams Summer Ale
Pros
Great color
Wheat-like taste with hints of citrus
Excellent fruity aromas
Cons
Samuel Adams Summer ale is another refreshing beer to drink during warm, sunny days. It has a blend of citrus flavors and premium malted yeast. When drunk, you can taste a maltiness mixed with a trace of mild bitterness and spicy hops.
With medium carbonation, Samuel Adams is easily drinkable. It also has a moderate ABV of 5.3 percent and adds a nice touch to your summer grills and BBQ.
Overview: Samuel Adams is perfect for sunny days. Not only do you get hints of citrus fruits, but you also detect a wheat-like feel that lingers in the mouth for a while. Its pale golden color and rich crown of foamy head settle nicely at the top of a glass.
Jack's Abby Blood Orange Wheat
Pros
Moderate carbonation
Light body
Subtle citrus flavors
Nice color
Cons
Another great summer beer is the Jack's Abby Blood Orange Wheat. This popular German-style Radler has a clear peachy color and thick foam head. You can sense citrus flavors at a sip, especially orange, but these flavors aren't overpowering.
The Blood Orange Wheat is a bit watered down for a lager and gives a thin mouthfeel. However, with its 4 percent ABV, Blood Orange Wheat is perfect for light beer drinkers.
Overview: From the color right down to the taste, Jack's Abby Blood Orange Wheat is that drink for light drinkers. It doesn't do too much when it comes to flavors and hoppiness, but if you're a light drinker, it's best for a relaxing afternoon on your porch.
Founders All Day IPA
Pros
Easy to drink
Refreshing citrus-flavored taste
Clean finish
Very light profile
Cons
Overpowering pine flavor
Little maltiness
Founders All Day IPA is a session ale recommended to drink after a hot, tiring day outside. When poured in a glass, you get a clear Amber-colored beer with a creamy foam head that quickly disappears. It also has a citrus scent laced with malty, almost piney, notes and hops.
Its light taste is replaced by a slightly bitter tang that hints at caramelized malt. The mouthfeel is relatively clean yet aggressive. Essentially, you get a full, lingering finish. With its 4.7 percent ABV, All-day IPA is one summer beer you can drink all day long without getting tired or drunk.
Overview: It's almost impossible to mix the assertive citrus flavors in this beer. However, Founders All Day IPA has honed their craft with a well-balanced blend of malt, citrus and hops. It leaves you with a full, refreshing taste with every sip.
Allagash White
Pros
Appealing appearance
Light profile
Simple yet interesting taste
Great finish
Cons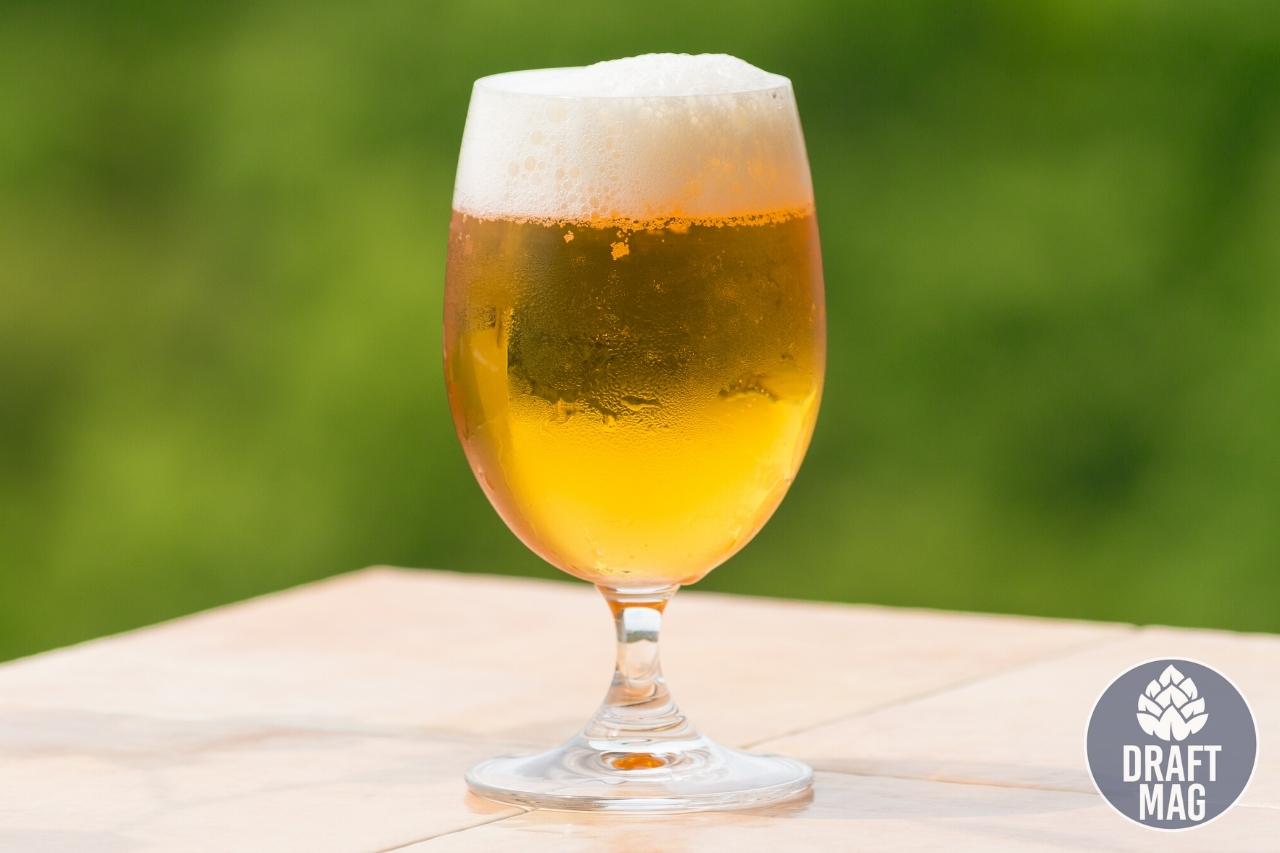 Described as full-bodied, Allagash White is a top summer craft beer that has become a favorite for many beer drinkers.
It has a hazy, pale, whitish appearance that is quite translucent. With citrus and spicy notes, this beer spots a refreshing taste that isn't too complex.
Allagash White also has rich carbonation and a crisp, thirst-quenching mouthfeel that lingers for an extended period of time. All you get is pure citrus and spicy notes with every sip you take. Its 5.2 percent ABV makes for an exciting and unique summer beer you should try.
Overview: If you're ever in need of a summer beer that cools you off, reach for a glass of Allagash White. It is packed with full carbonation, citrus and spicy notes, making it an exciting drink you would enjoy.
Brooklyn Summer Ale
Pros
Nice carbonation
Remarkable taste
Well-balanced malt and hops
Smooth, clean finish
Cons
The Brooklyn Summer ale is one of the most sought-after summer ale beers once the degrees go up. It is seasonal and only available from March to August. Its hazy, golden appearance matches the rich, creamy, foamy head that sits comfortably at the top of your glass. You'd immediately notice the floral scents perfectly blended with malt, citrus flavors and spicy hops.
The taste is grainy yet malty, with a splattering of citrus notes and a mild bitterness. Brooklyn Summer Ale leaves a light, clean, smooth and slightly bitter finish. With an ABV of 5 percent, it is an excellent reward after a sunny day.
Overview: It's nearly impossible to miss the floral and fruity hints accompanying this beer. The Brooklyn Summer Ale is unique and has a smooth, refreshing taste that leaves a clean and dry finish.
The Varieties You Should Know
Without knowing which summer beer variety to choose or what you like, it may be challenging to pick the best. There are four significant summer beer varieties in which the top nine beers mentioned above can be categorized.
Saison is the most popular summer beer, followed by pale ales and blondes. This section will discuss the best summer beer varieties you should know, what makes them stand out, and their remarkable features.
Saisons
Saisons are one of the most popular summer beer varieties. They are often marked by a spicy hop taste filled with pleasant yet subtle flavors and a nice malty, dry finish.
Pros
Great taste
Malty finish
Spicy taste
Cons
Pale Ales and IPAs
Some of the most popular summer beers are either IPAs or pale ales. You can identify them with pronounced hoppiness, mild bitterness, and somewhat fruity flavors.
Pros
Subtle fruity flavors
Appealing aroma
Great carbonation
Cons
Blondes
If you're searching for a light summer beer, we recommend blondes. These summer beer varieties are light and very easy to drink. They contain assertive hops or additional citrus flavors. Hence, they leave a clean and crisp finish when drunk.
Pros
Beautiful appearance
Well-balanced spicy hops
Crisp, clean taste
Leaves you with an incredibly refreshing taste on sunny days.
Cons
Citrus-flavored Beers
Citrus-flavored beers, sometimes described as Radlers or Shandies, make up many summer beers. These beers are distinguished by their fruity composition such as lemonade, lime, watermelon and other citrus flavors. Citrus-flavored beers are a great summer choice for beer-lovers and non-alcoholic drinkers.
Pros
Fruity profile
Sweet taste
Leaves a distinctive yet smooth finish
Cons
Summer Festivals to Look At
Summer festivals like Burning Can and Sierra Nevada beer camp are lined up for you to have a taste of the best summer beers. While summer is known for being extra hot, it's also a great time for fun activities.
Here are some exciting summer beer festivals you should attend.
Sierra Nevada Beer Camp
Sierra Nevada beer camp is held on various dates across America. It usually starts around July 19 and ends on August 3. Beer lovers from all over the world can come and have a great time tasting beers from craft and microbreweries around the region.
Burning Can
Burning can is a tribute to craft breweries that brew canned beers. Oskar Blues Brewery organizes it in July, and it is held at their brewery in Brevada. You can have a fun experience tasting the finest canned craft beers when you attend.
Great American Beer Festival
The Great American Beer Festival is one of the biggest of its kind in the world. It is usually held from October 3 – 6 in Denver, Colorado. You can have a pleasant summer experience drinking over 4,000 of the best brews from popular beer brands.
Oregon Brewers Festival
If you happen to be in Portland, Oregon, you shouldn't miss the Oregon Brewers Festival. This summer festival is held from the 22nd of July all the way to the 26th. You can come to have a perfect summer holiday tasting over 90 great-tasting beers from popular craft breweries.
FAQ
What is the most refreshing beer type for summer?
A light and crisp pilsner or wheat beer is usually the most refreshing choice for summer.
Is Corona beer good for summer?
Corona's light and citrusy flavor profile makes it a popular choice for summer.
What is the best summer beach beer?
When it comes to beach beers, a refreshing lager or shandy is often a top choice for its easy drinkability and thirst-quenching qualities.
Conclusion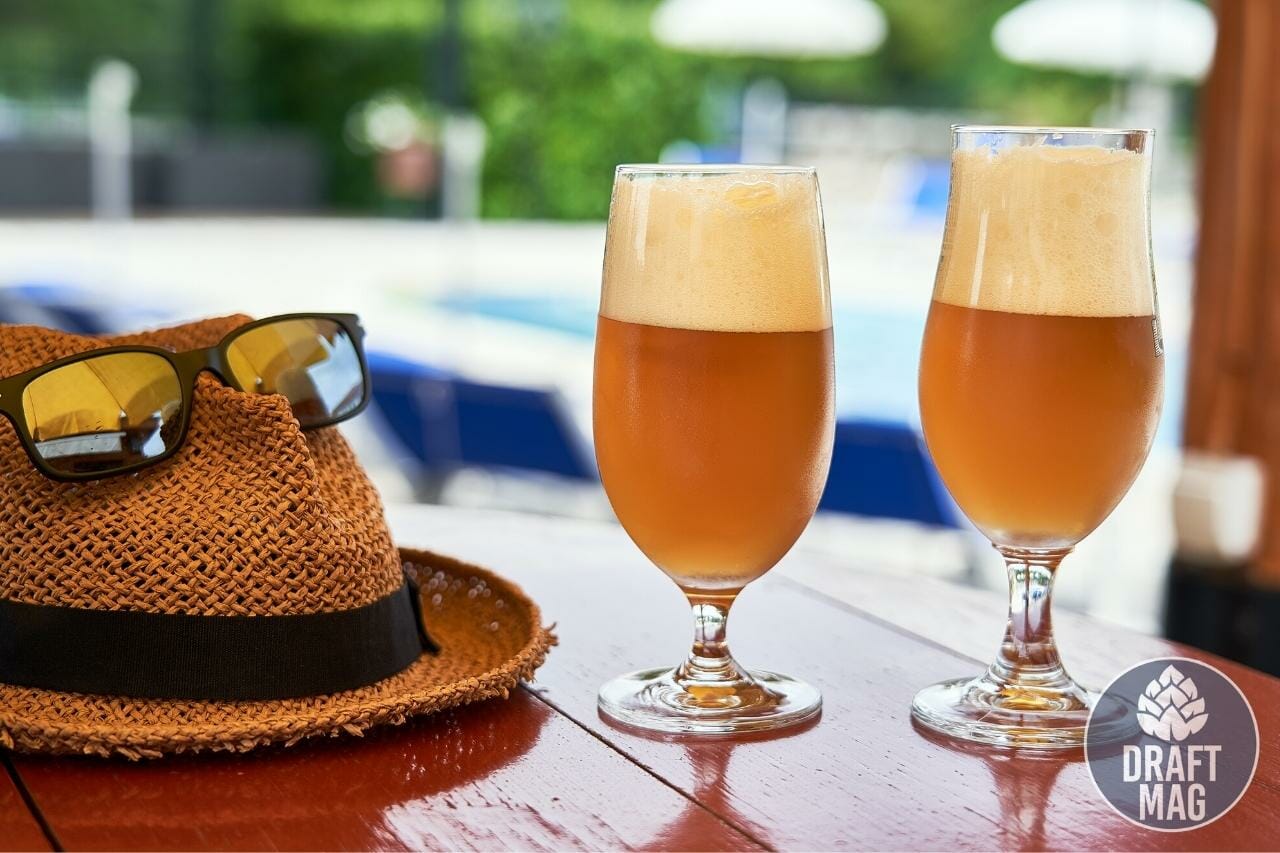 Summer is more fun when there's a bottle or glass of the best summer beers sitting coldly nearby. With help from our experienced beer experts, we were able to compile this list of carefully selected summer beers to try out this season.
Summer beers are famous for their refreshing taste and quality.
The Sierra Nevada Summer Break beer is our top choice for a refreshing summer drink.
Saisons, IPAs, Blondes and Citrus-flavored beers are perfect chillers for hot days under the sun.
No matter your taste range, a couple of these beers will satisfy your needs and make you cheerful regardless of the heat. There's no need to complain about the sunny days anymore when you can have these best summer beers.