Spaten Lager Review: A Complete Look at This German Premium Lager
The Spaten Lager is a classic German Helles lager offering a well-balanced flavor and drinkable character. Ideal for all occasions, the beer has remained a favorite of many beer lovers for a long time.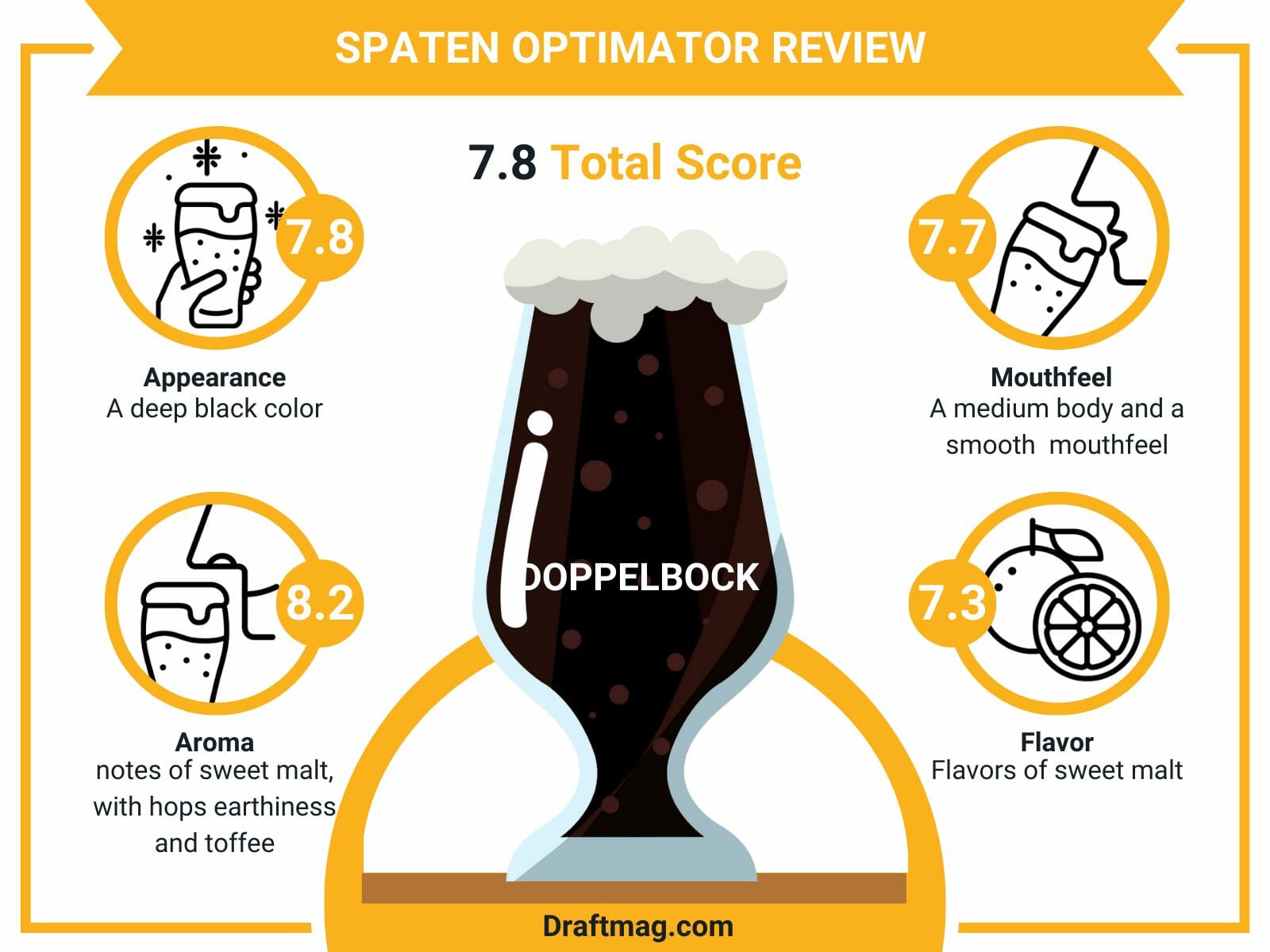 With a wide range of food pairings, the beer is bitter, bready, and grainy. Learn more about the delicious lager by checking out our complete review below.
Spaten Lager Stats
| | |
| --- | --- |
| Country  | Germany |
| Brand | Spaten-Franziskaner-Brau |
| Style | Helles |
| Taste  | Bitter, grainy, bready |
| Body | Light Body |
| ABV | 5.2 percent |
| Flavors & Aromas | Malty, spicy, floral, herbal, caramel |
| Serving Temperature | 40 – 45 degrees Fahrenheit |
Tasting Notes
Spaten Lager Tasting Profile
Spaten Lager Review
The Spaten Premium Lager is a Helles lager brewed by Spaten-Franziskaner-Brau, with a 5.2 percent alcohol content. The flavorful beer is housed in a light body with a bitter, bready, and grainy taste. On the nose and tongue, you can expect malts, floral and herbal hops, some spiciness, and caramel.
Serve the lager in a pint glass for the best results at temperatures from 40 to 45 degrees Fahrenheit. You can also go for a stein or a pub mug and make sure you're serving it cold. The beer can be garnished with some berries or a citrus wedge for the best results.
Pair the lager with cured meats and oily and meaty fish, and have it on a hot summer day, when hanging out with friends, with dinner, or even during a game. The crisp and smooth beer boasts no unpleasant flavors and a rich, lager-y taste.
– Appearance
The Spaten beer pours a golden color into your pint glass, and the bright and sparkling yellow looks great, especially when poured correctly. There is a one-finger white head on top of it with decent retention, and it will remain there for a while. As it dissipates, it laces the glass.
– Aroma
The aroma of the Spaten Helles lager is herbal, spicy, and floral, reminding you of a classic German lager beer. It is clean and subtle, with not much going on so you can focus on the flavor. There is also a bit of straw.
– Mouthfeel
On the palate, the Spaten beer has a light body with a lot of carbonation. This gives you a bubbly and easy drinking character – you can also notice the carbonation in the appearance of the beer.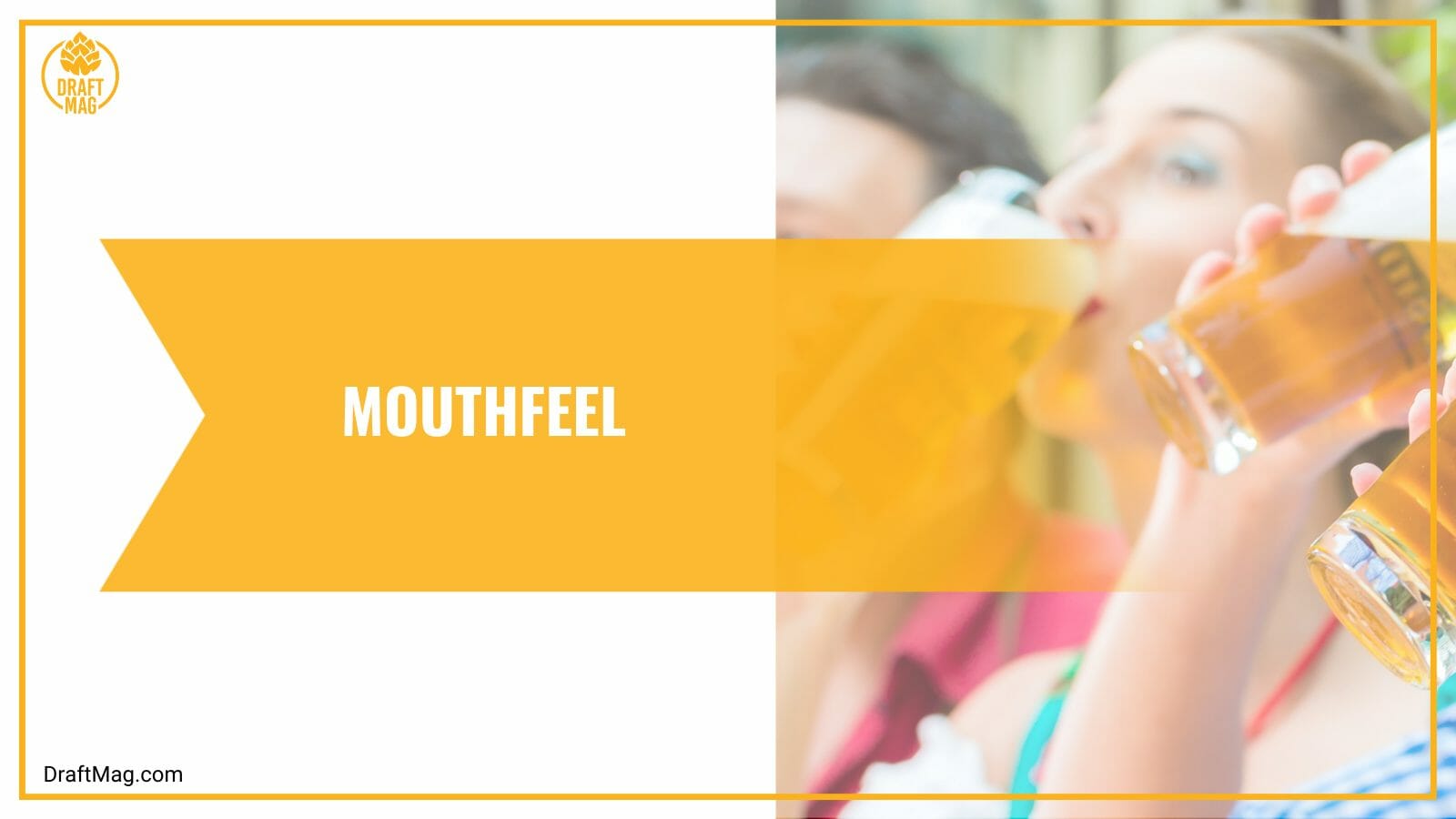 The beer feels crisp and smooth, with a pleasant body that contributes to its clean aroma and flavor.
– Flavor
The flavor of the lager matches the aroma, except that it's more flavorful and prominent. It is well-balanced, with malts taking the forefront. The malty flavor will remind you of freshly baked bread, but it later goes into the hops offering a floral and earthy tone.
There is medium bitterness in the beer, and the malt flavor remains there from start to finish, remaining unobtrusive and tasting like a sweet biscuit. There are hints of caramel, grass, and wheat too, with slight skunkiness if it's left for too long. Overall, the beer is nice and refreshing, with a dry finish.
– Food Pairings
If you're having this Helles lager, there are different kinds of foods that you can pair it with. German dishes are a perfect choice, so go for a Baderbrau beer battered shrimp, some pork schnitzel, or Thai noodles with spicy peanut sauce.
The beer is light and bright, so you can go for similarly intense foods like light fish dishes. These include seafood like sole, flounder, crab, or fish sticks. Rich shellfish like buttery scallops, snow crabs, or briny oysters are also good pairings.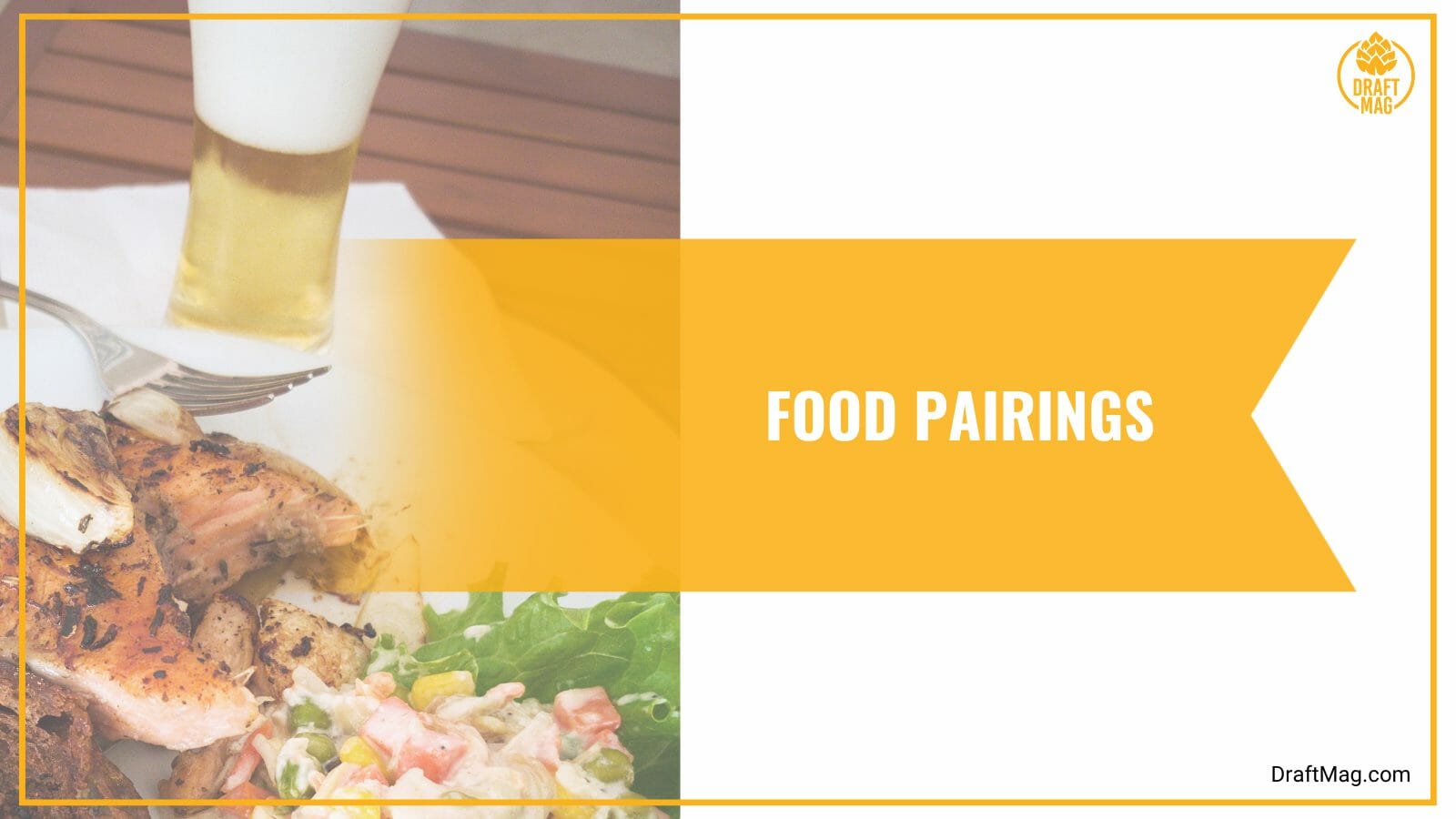 Also, turkey, breaded shrimp, or slightly spicy foods complement this brew well. Because of the malt focus, the beer goes well with bready foods, so try a sandwich for lunch or a large pretzel. The Spaten Helles can also go well with a summer salad that is made with light cheese, ham, or bacon.
If you're interested in cheese, have soft and mild cheeses like Chevre, Brie, Cotija, Mozzarella, Swiss, or Gouda. The milky flavors in the cheese go well with the herbal and floral hops in the beer. You can have the Spaten with several desserts, as the beer has a light delicateness that goes well with a berry trifle, berry bowls, apple cobbler, or shortbread.
Ingredients
The Spaten premium beer is made with Alpine water, hops, barley malt, and yeast and is made according to the popular German purity law in Munich. The beer is malt-forward, with flavors of biscuit and caramel at the forefront. You can also notice a lot of hops in the beer, which gives it a floral and herbal flavor.
Nutrition Facts
In the Spaten beer, you have an ABV of 5.2 percent, while the IBU is 21. This gives you medium bitterness and little alcohol character, so you can enjoy chugging down this beer with friends. There are 150 calories in every 12 ounces, so consider this when calculating your dietary intake.
The beer also has 10 grams of carbs too, and there is no fat, cholesterol, protein, or dietary fiber. Since it's a high-carb alcoholic beverage, the beer is not keto friendly. It is also not a gluten-friendly beer.
History
The premium lager is a production of the Spaten-Franziskaner-Brau. It is a Helles beer and is under the Spaten brand of the brewery. The brewing company was the first to brew lager in the Pilsner style in Munich and also made the first helle lager.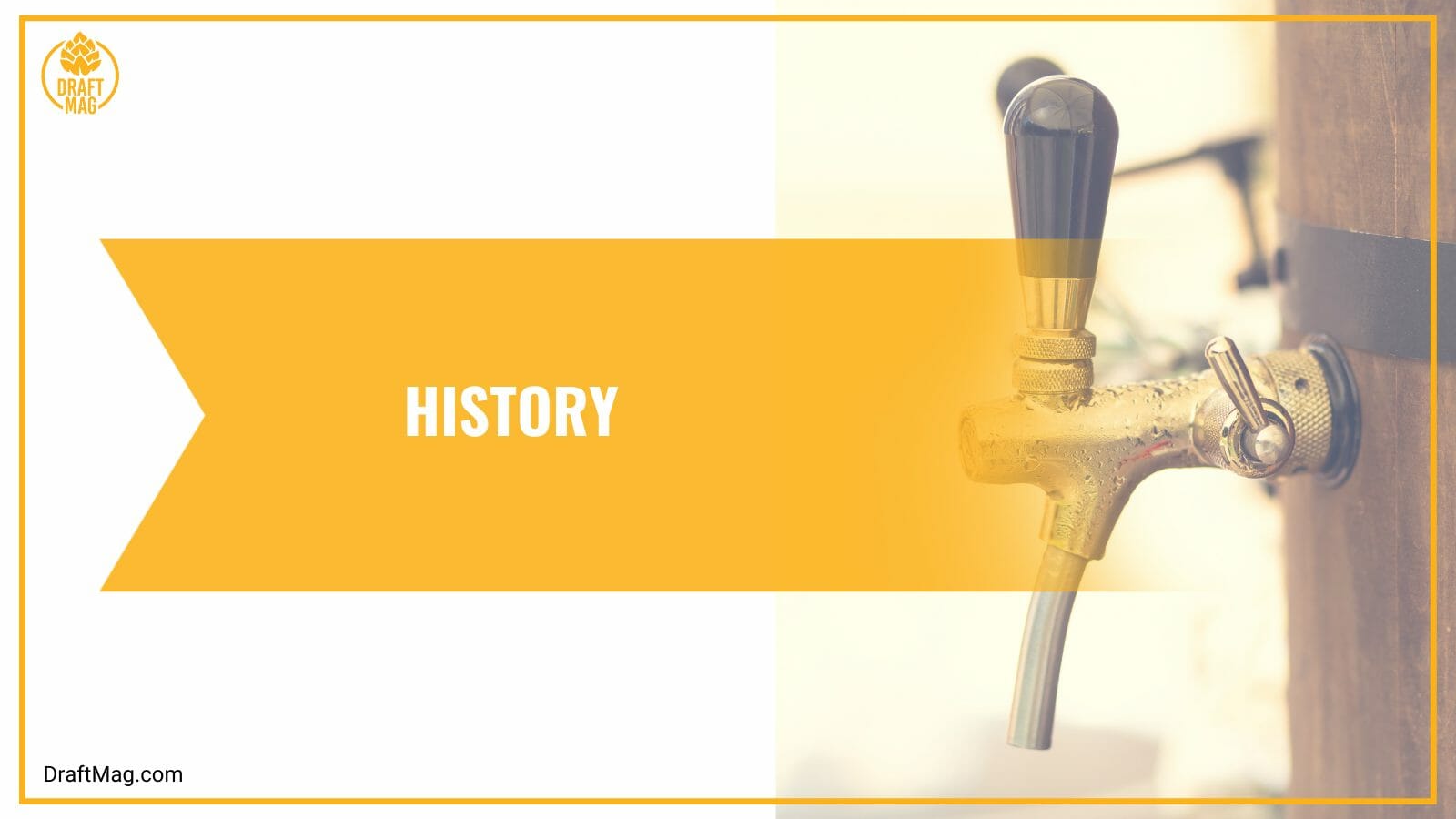 Spaten is one of the oldest and largest breweries in Munich, and the premium lager has remained one of their most popular offerings to date.
Conclusion
The Spaten lager is a flavorful German Helles that fits any occasion, offering a drinkable and refreshing character. Here is a summary of our beer review:
The Spaten lager is a Helles beer with a 5.2 percent alcohol content under the Spaten brand.
The beer has aromas and flavors of malts, spice, and caramel, with herbal and floral hops and a smooth, dry finish.
It is brewed with barley malts, hops, yeast, and Alpine water.
Serve the beer in a pint glass at 40 degrees Fahrenheit with a citrus wedge.
Pair the beer with lightly flavored seafood, mild cheeses, delicate desserts, and German dishes.
If you're curious about Spaten beer, you can enjoy it by purchasing it online. The beer is also sold in different liquor stores.