Best Beer for Party: The Best Beer Options Everyone Will Like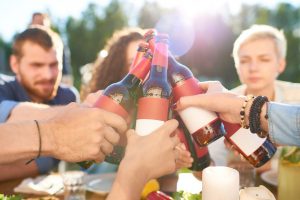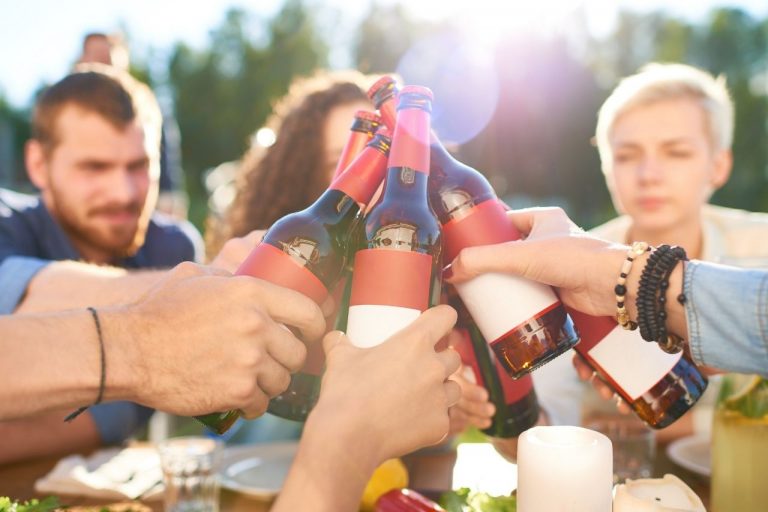 The best beer for party are the ones with a lower ABV since they are easily consumed in larger quantities without absolutely knocking you out in the first ten minutes of taking one sip of them. So, if you are looking to have a party soon and want to plan out what kind of beers to buy so that everyone can enjoy them safely, look no further! We consulted our seasoned beer experts to bring you both a list of the best beers to have in your party, but also a short guide on how to go about buying them. Keep reading to find out all the details.
Buying the Right Beer For Your Party
To avoid choosing a poor-quality beer, here's a list of our tips to follow in order to find the best beer to buy for a party:
– Choose Low ABV "Session Beers"
If you're planning to hold a party for many people, make sure to offer a beer with a low ABV (alcohol by volume). See to it that the beer's ABV is in the 5 percent range, as those ones are what some refer to as "session beers."
These beers are low in alcohol but still have that distinct beer flavor. By getting low ABV beers, you and those drinking with you won't get drunk quickly.
Make sure that you know the beer's ABV and taste one of them before buying it for mass consumption. Also, be sure to remember the word "sessionable" when buying beers. These "sessionable" beers are the ones you can consume in your yard, by the pool, while tailgating, or for hanging out sessions without worrying about getting tipsy or drunk from the get-go.
– Buy Good Beer, but Don't Spend a Bundle
When buying a good beer, consider the price too. In a $10 bill, some may offer a four-pack of bottles, while in others, the $10 can buy a sixer. Our advice is to choose wisely.
A big party does not mean bringing out your $20 750ml bottles like The Bruery's Sour in the Rye. We advise that you enjoy specialty beers with a few friends, as they are quite expensive to get in large quantities. So we suggest you get easily-consumed and relatively inexpensive beers, to ensure that all your guests will leave satisfied!
– Plan Your Beer Bottles Based on Party Time
We know this sounds a bit extreme or unattainable, but it works if you are on a tight budget when planning a bigger and more neat party. You can allow each of your friends to have two beer bottles in the first hour of the party and then hand another beer every hour per person. So, if the party is three hours long, it will equate to four bottles per person.
Best Beers for Party
If you want to surprise your friends, what is the best beer to bring to a party? Try these ten budget-friendly beers that are available on the beer aisle. Take note of them so you can choose for your next shindig.
10. Budweiser
Budweiser is one of the best canned beer for party. This golden beer is a classic American lager. It has a mild sweet demeanor and a straw finish. This beer costs about $0.75 per bottle (may vary due to local tax).
And if you're wondering about its ABV, it has only 5.0 percent.
24 cans cost: $17.99
9. Pabst Blue Ribbon
This choice is excellent for parties because it goes down easily. It has a taste both of malt sweetness and hops bitterness at the same time. Moreover, PBR cans will make it easy to please a large group of people since it has a thicker velvet edge than a Bud.
Finally, this one has a 4.5 percent ABV.
Note that it has the same price as Budweiser.
24 cans cost: $17.99
8. Miller Lite
If you want to offer a beer that everyone will enjoy, try Miller Lite. It has a mild malt sweetness and a dry fizz, so a hop-forward taste.
It has a 4.2 percent ABV making it a budget-friendly session beer that your friends will like.
18 cans cost: $13.99
7. Bud Light
Bud light is our suggested best keg beer for a party. It is the thinnest beer compared to the previous examples. Aside from that, it is great as a hot-weather drink for a lot of people.
Some beer drinkers claim that it is terrible, but that is only the case if the beer has gone bad. Naturally, if its condition is good, it will taste great.
Bud Light has 4.2 percent ABV, so drinking bud light is like having carbonated soda water with mild malt and a hop-bittered taste.
24 cans cost: $17.99
6. Heineken
Get ready to please your guests with this Dutch import. This green bottled beer is a worldwide favorite. If you're planning to have a summertime barbeque, you may place them in a cooler in your yard while grilling your food. The positive thing about serving this beer cold is that it goes down more smoothly that way.
Notably, this beer has a malt sweetness, a hop heft, and a 5.0 percent ABV.
24 bottles cost: $27.99
5. Corona Extra
Put your Corona Extra next to your chips and guacamole at your party, as it goes very well with both. This beer is also a crowd-pleasing one and easy to drink.
What's more, its corn-fueled malt and bitterness of hop profile taste phenomenally with lime; its citric acidity matches the light drink and produces a special zing.
This drink has an ABV of 4.5 percent.
24 bottles cost: $25.99
4. Boston Lager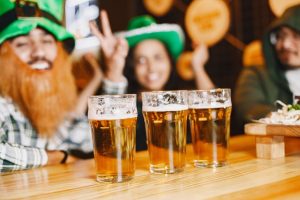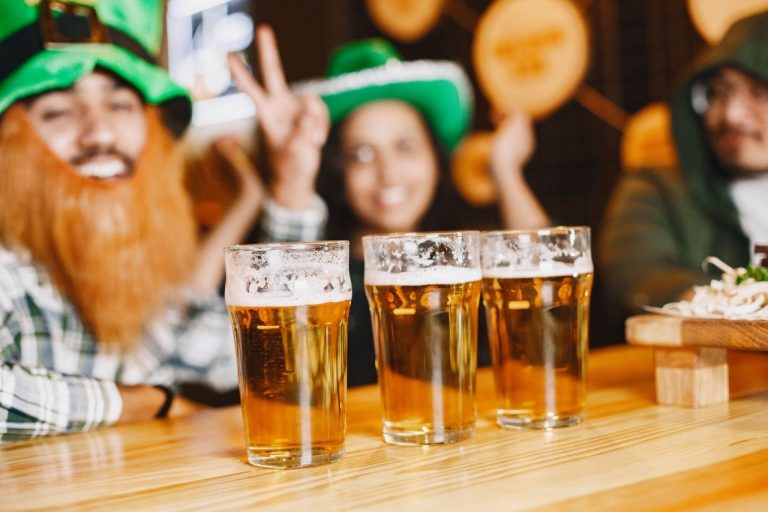 Lighten up your party with this "independent" American craft beer. This one has a unique malt base with a rich hop taste that is satisfying enough. A few things to note is that its hop level is higher than the Continental Vienna and that, compared to the PBR or Miller Lite, this kind of beer is more expensive.
The Boston Lager has an ABV of 5.0 percent.
12 bottles cost: $15.99
3. Yuengling
If you have Mid-Atlantic friends coming over, you may want to offer Yuengling Traditional Lager. After tasting the balanced flavor of malts, this American amber will be followed by a rush of hops with a grassy undertone. Try this if you want to level up from the thinner beers.
Keep in mind that Yuengling has 4.4 percent ABV.
24 bottles cost: $22.99
2. Blue Moon
Please your guests with this classic craft beer. It has a unique spice below its maltiness, and its crisp and tangy taste awaits you. Also, it has a mild orange sweetness, from which the taste of hops follows.
This beer has 5.4 percent ABV.
24 bottles cost: $30.99
1. Stella Artois
Stella Artois from Belgium ("the home of great beers"), is a great beer to serve at parties. The malt base has a toasty sweetness that is followed by a hop, balancing the beer's taste. What's more, it is considered to be a "value for money" beer and that is why it has made it to the top of our list! Its flavor is one that the majority of people prefer, and its bulk price won't break your bank account, either.
Stella Artois has 5.2 percent ABV.
24 bottles cost: $29.99
Favorite Keg Beers for a Party
Beers in cans are fast to chill and that is why they are considered the best types of beers for a summer party. They are also easy to be thrown out and can be used for recycling.
However, they can definitely prove to be expensive when it comes to very large parties. That is why we suggest keg beers for such cases. Here are our top recommendations:
– Sweet Action Cream Ale of Sixpoint
Another keg beer is from the Sweet Action cream ale of Sixpoint lineup. Moreover, you should know that their 16 oz. drinks come in four cans per box if you wish to buy those over the keg.
It has a 5.2 percent ABV.
– Victory Prima Pils
If you're looking for a classic beer taste, Victory Prima Pils may be the answer. It has a wheaty taste followed by grassy hops and it is truly for those with a modern craft beer palate.
It has a 5.3 percent ABV.
– Abita Turbodog
Meanwhile, if you're one of those who do not like hops, Abita Turbodog may be the one for you. Brown ales and lagers are higher in ABV than their lighter counterparts. Yet this beer offers a tasty balance of toffee and caramel, making it an enjoyable light drink.
You can enjoy its 5.6 percent ABV.
– Shiner Ruby Redbird
Aside from the previous options, here is a fruity drink that we can suggest. Notably, Shiner Ruby Redbird comes in six packs, if you wish to buy those as well. It also offers grapefruit and ginger notes. So, drinking these beers will surely refresh your guests.
It has 4.0 percent ABV.
– Best Summer Party Beers
If you are planning a summer party, then the best beer to choose is the one with a lower ABV. Also, it should have a crispier and well-balanced taste that does not overpower the food you will serve to your guests. Beer at a summer party must be something that will quench your thirst during the summer heat.
This is why you can go ahead and check out our detailed best beer party list above to find the ones with lower ABVs. Serve them ice cold and your guests will surely rejoice!
FAQ
What is the best beer to have on hand for guests?
For a diverse group, it's best to have a mix of popular styles like IPA, lager, and wheat beer.
What is the best beer for summer parties?
For summer parties, light and refreshing beers like pilsner or wheat beer work well.
What is the best beer for college parties?
For college parties, go for crowd-pleasing, inexpensive options like light lagers.
Wrapping Up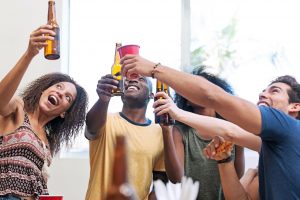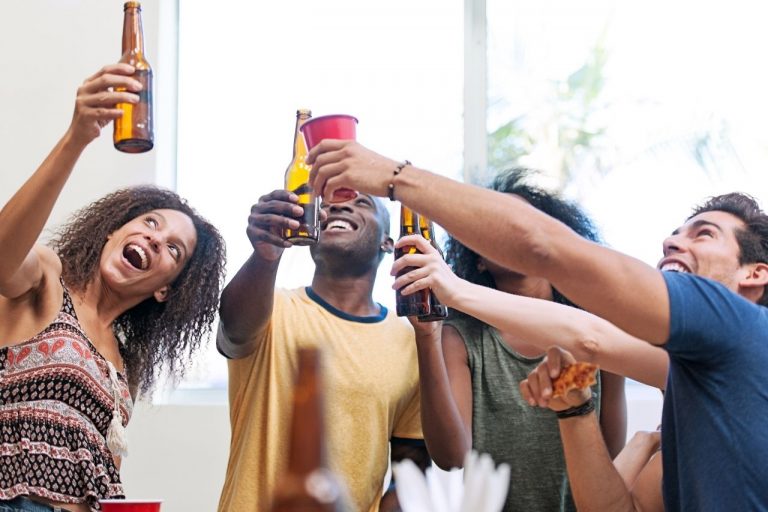 Now you know all the best beers to choose from before you plan your next party. To conclude, this is a recap of the beers that we recommend that you select, as well as tips on how to choose them:
Before you choose a beer for your next shindig, you should consider choosing low ABV or "session beers" that are easily drinkable
You should also make sure that the beer tastes good yet doesn't break the bank price-wise
In some cases, you can also plan the number of beers you are going to buy in relation to the estimated time the party is going to last
The canned and bottled beers we recommend are: Budweiser, Pabst Blue Ribbon, Miller Lite, Bud Light, Heineken, Corona Extra, Boston Lager, Yuengling, Blue Moon, and Stella Artois
In the case that you are having a much larger party, we recommend buying a keg of one of these beers: Sweet Action Cream Ale of Sixpoint, Victory Prima Pils, Abita Turbodog, or Shiner Ruby Redbird
If you prefer cans, however, we should mention that all the aforementioned keg beers also come in cans as well
After studying our recommendations carefully, we are more than sure that your party will be a huge success! Make sure that everyone at the party drinks responsibly and everyone will equally enjoy themselves too.