Fat Tire Beer Review: The American Amber Ale With Belgian Roots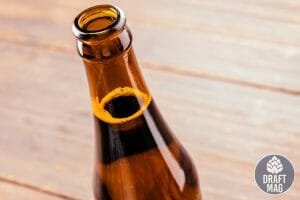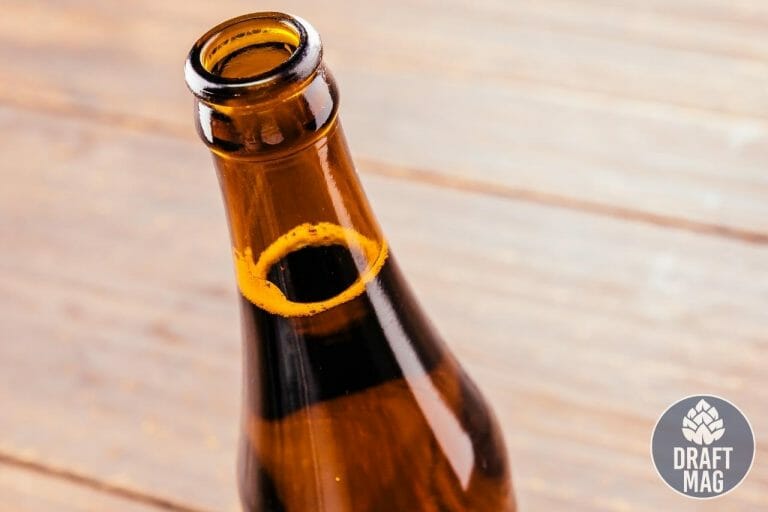 If you're checking out this Fat Tire beer review, we're sure you're not interested in beer tires or fatty tires.
For decades, the red amber ale has been on the craft brewing scene, impressing customers with its drinkability.
Craft beginners are usually recommended to start with Fat Tire, and enthusiasts seem to love it too. Check out our complete review and recipe below if you're wondering whether this beer is the one for you.
Fat Tire Beer
Fat Tire is an amber ale featuring a caramel and biscuit aroma and flavor. It has an IBU of 22, while the Fat Tire alcohol content is 5.2 percent. The beer contains 160 calories. Continue reading to explore its style profile below.
– Appearance
When you look at the Fat Tire beer, you will see red amber's copper and caramel colors. The appearance includes crystal clarity and a small, off-white head with decent retention. There is decent lacing around the head, and the drink looks great in a wine glass.
– Aroma
The aroma you pick up when you drink the beer depends on the kind of drinker. Some say that the smell of Fat Tire barely leaves an impression, while others can perceive the hints of malt and bread in the scent. You can also perceive caramel notes in this malt-focused beer.
– Mouthfeel
The medium-bodied beer would give you a creamy mouthfeel. It provides easy-drinking, with hints of malt fattiness on the palate that adds substance to it. Even with 22 IBU, the bitterness is faint, and you can feel the alcohol warming in your mouth with hints of red apple.
– Flavor
Fat Tire's flavor follows the nose, especially its caramel notes, keeping the hoppy character to the barest minimum. This leaves you with a somewhat sweet and smooth lager. There are a few fruity esters in the flavor such as citrus, but these are dominated by wheat, malt, biscuit and bready flavors. It is a clean lager and gives a slight yeast kick at the finish.
Ingredients In Fat Tire
The Fat Tire beer ingredients give a lot of information to those curious about what's in the beer and those who want to clone the recipe. It uses an in-house ale yeast, which contributes to its unique flavor and the distinct kick when you finish it.
The base grains used in this beer include Munich, C-80, Pale and Victory, all classic American choices. The amber ale also contains hops, despite the lack of hoppiness in its character. The hop varieties include Willamette, Nugget and Goldings.
You can come up with your own recipe to make Fat Tire in your home brewery.
Fat Tire as a Carbon Neutral Beer
While the beer is popular and unique in different ways, the Fat Tire Belgium ale stands out for its title as the First Carbon Certified Neutral Beer. No one can talk about Fat Tire without looking at New Belgium's work to achieve sustainability. It is a certified B-corporation, which isn't popular among breweries.
Thus, this makes Fat Tire a certified carbon-neutral beer for eco-friendliness. Anyone who makes beer or knows anything about brewing it would understand that it is a carbon-based process. The entire process of making beer, from growing the wheat, getting the water, and even fermentation or conditioning, involves carbon dioxide.
However, New Belgium figured out a way to reduce its use of carbon dioxide. They did this by installing energy-efficient equipment in its breweries, enhancing their refrigeration management, using more hybrid vehicles, and partnering with green suppliers.
So with every sip you take of this American-Belgium beer, you know that the company is focused on helping the earth and slowing down climate change.
Recipe for Fat Tire Clone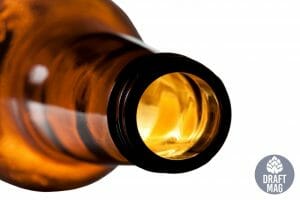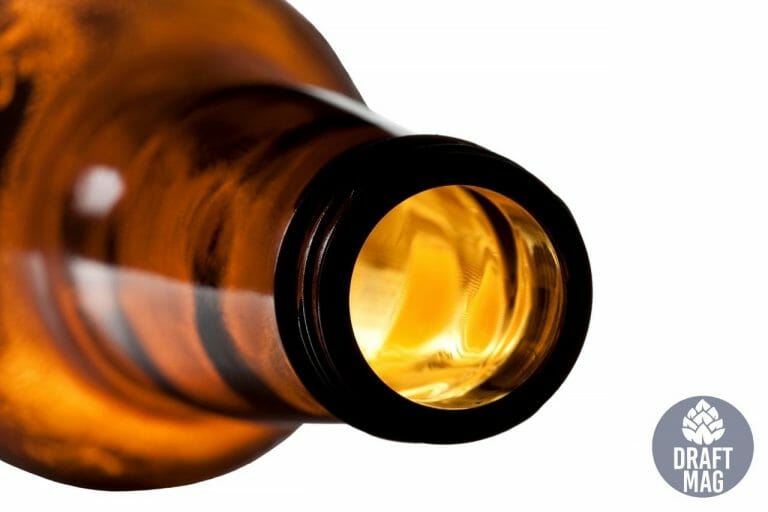 If you want to make your own Fat Tire ale, you should know that it won't taste exactly like the one you can buy at your neighborhood store.
The recipe we explain below will taste similar as long as you do it right and increase the caramel notes, which is one thing you don't get with the original Belgium Fat Tire beer.
The recipe also features 5.4 percent ABV and 30.4 IBU, measurements that are higher than the original beer. Thus, the bitterness that is barely there in the original Fat Tire is more pronounced with this recipe. Learn how to make 5.5 gallons of beer below.
– Malt/Grain Bill
10 pounds of 2-Row Malt
0.125 pounds of Fawcett Pale Chocolate
0.25 pounds of Biscuit Malt
0.25 pounds of Belgian Aromatic
0.625 pounds of Briess Carapils
0.25 pounds of Briess Caramel 40L
0.25 pounds of Briess Caramel 20L
0.25 pounds of Briess Organic Munich
0.5 pounds of Carafoam
– Hops Schedule
1 ounce of Willamette pellets at 60 minutes boil
1 ounce of Willamette pellets at 30 minutes boil
– Yeast
– Other Ingredients
6 ounces of Dextrose when bottling
1 Clarity Ferm during primary fermentation
1 teaspoon of Irish Moss during the boil
0.5 teaspoon of Yeast Nutrient during the boil
– Directions
Mash grains for 60 minutes at 154 degrees Fahrenheit.
Boil wort for 70 minutes and follow the hops schedule.
Add yeast nutrient and Irish Moss when 15 minutes are left in the boil.
Chill the wort after boiling.
Pitch the yeast and add the Clarity Ferm at 70 degrees Fahrenheit.
Ferment for two weeks at temperatures between 68 and 72 degrees Fahrenheit.
Bottle or keg and add the Dextrose.
Food Pairing With Fat Tire
There's always a type of food that goes well with beer, and in the case of Fat Tire, you can expect an extensive list of food pairing options. The amber ale will fit perfectly whenever you're having a barbeque and is an excellent choice to drink with others. It can be served in a stemless glass or consumed from the bottle.
You can pair the beer with different roasted food like roast potatoes and roast chicken, pork, herb-rubbed beef or lamb. It also goes well with food that we are used to such as pizza, burgers and pasta, especially when there's a lot of meat. If you're interested in cheese, you can try snacking on cheddar with this beer.
History of Fat Tire
The famous New Belgium Brewing Company brews Fat Tire beer, which got its unique name as a play on words on the mountain bikes in Colorado, Belgium. The renowned beer began in 1989 when Jeff Lebesch, an engineer in Colorado, went on a bicycle tour. He decided to use a mountain bike, popularly called a fat tire, to explore the landscape.
When he reached Bruges city, he checked out the Beertjes bar. It was a weeknight and a holiday, so the bar was open and Jeff was the only visitor. This led to an extensive conversation between the bar owner and Jeff on everything about Belgian beer.
Jeff Lebesch left the bar with a huge curiosity about Belgian brewing processes, traditions and beers. This was the foundation of what would eventually become Fat Tire.
Jeff experimented with different recipes in his basement until 1991, when he and his wife, Kim Jordan, founded New Belgium.
New Belgium Through the Years
The Fat Tire amber ale was the first beer made by the company, and most of their operations took place in their basement. By 1992, they moved the company to Fort Collins, and after a decade, they opened another brewing facility in the same place.
In 2016, they opened another brewery in North Carolina.
New Belgium distributes beer nationwide, and Fat Tire is well-known as their flagship product. It is considered a vital part of the U.S. craft beer industry, and you can see the famous mountain bike in the beer logo. So whenever you pick up a bottle of Fat Tire, you can recall the rich history behind this American-Belgian beer.
Is Fat Tire Beer Popular?
Yes, it is. Since New Belgium released it, the beer has been a top seller and is pretty popular among enthusiasts. Customers love this beer because of the balanced character, combining the fresh hoppiness with its malt-based flavors. Even Fat Tire's slogan is that it pairs well with people.
Aside from Fat Tire, New Belgium also has an impressive collection of other beers including IPAs and Belgian-inspired sour ales.
Conclusion: Is Fat Tire Right for You?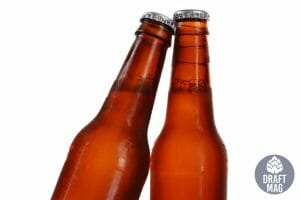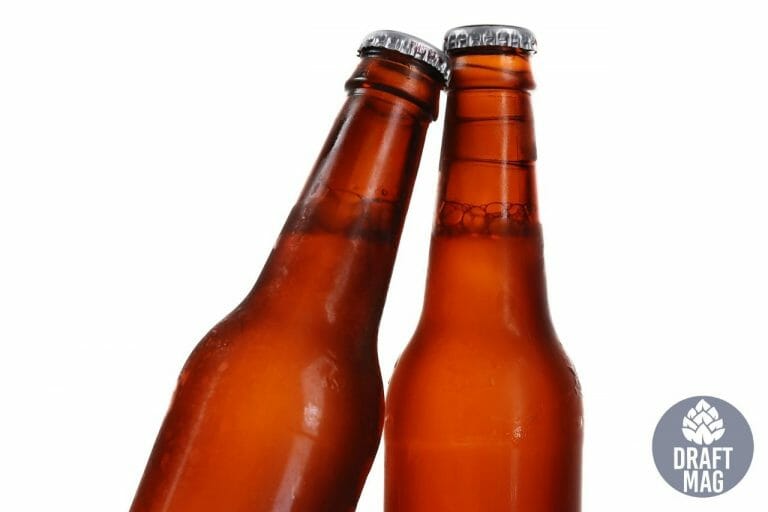 You'll never know until you try! The beer's profile is perfect for most beer drinkers, except those that prefer very bitter and alcohol-heavy beers or dark beers.
Fat Tire is an American amber ale named after the witty nickname of mountain bikes in Colorado.
The history is traced back to an empty pub in Belgium, where the pub owner and the founder had a long conversation.
It was first released by New Belgium Brewing Company in 1991 and is one of the beers that shaped craft brewing.
It is a malt-focused beer with the aroma and flavors of caramel, bread and biscuits.
It is made with different base grains, American hop variety and in-house yeast.
Fat Tire is the first-ever carbon-neutral beer and showcases New Belgium's dedication to sustainability.
It pairs well with barbecues, roasted food and street food.
It is a trendy beer and has been for a long time.
You can test out our recipe to make your Fat Tire clone, but make sure you try the real deal first!