Best Belgian Beer: Discover The Most Popular Beers Out of Belgium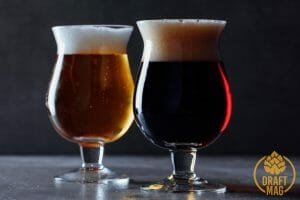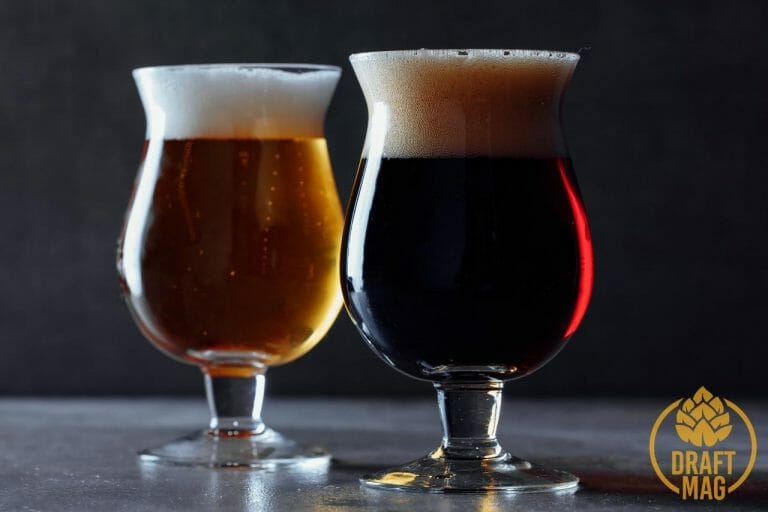 The best Belgian beer rivals, even the best beer in the US when it comes to quality.
Although considered one of the smallest countries in the world, Belgium is quite the giant when it comes to beer production.
This article is an in-depth look at the world of Belgian beers based on feedback from our expert beer connoisseurs.
Comparison of the Best Belgian Beers
Beer Name 
Beer Style 
Alcohol by Volume (ABV) 
Ingredient
Nutritional composition 
Orval Trappist Ale
Belgian Pale Ale
6.9 percent
Water, barley malt, candi sugar, hops, yeast.

Carbs: 4g
Protein: 3g
Calories: 190
Total Fat: 0g

Tripel Karmeliet
Belgian Three-grain Tripel
8.4 percent
Water, barley malt, wheat, wheat malt, oat, hop, yeast.

Carbs: 22.4g
Protein: 2.3g
Calories: 231
Total Fat: 0g

Duvel
Belgian Blonde Ale
8.5 percent
Water, yeast, pale barley malts, with Saaz-Saaz, Styrian Golding hops

Carbs: 22.8g
Protein: 0g
Calories: 218
Total Fat: 0g

La Chouffe Blonde D'ardene
Belgian Blonde Ale
8 percent
water, yeast, pale barley malt, Saaz-Saaz, Styrian Golding hop varieties

Carbs: 13.2g
Protein: 3.3g
Calories: 240
Total Fat: 0g

Westmalle Dubbel
Belgian Trappist Ale (Dubbel)
7 percent
Water, barley malt, candi sugar, hops, yeast.

Carbs: 14g
Protein: 2g
Calories: 220
Total Fat: 0g
Best Belgian Beers: Any Beer-lover Would Appreciate
From hoppy flavors to dry, crisp finish, Belgian beers are some of the best-tasting beers. Owing to their excellent taste and quality brewing process, Belgium is a strong competitor among the best beer-producing countries.
If you happen to be in Belgium, we recommend trying a variety of Belgian beers to have a taste of the excellent brews. Choosing the best Belgian beer might be a little challenging.
Although personal preference is a huge deciding factor, we have compiled a list of popular Belgian beers you should try o whenever you're in Belgium. Fortunately, many of these beers are also exported, so you can always try them out if they're available in your location.
Here are some top Belgium beers any beer-lover would appreciate.
Orval Trappist Ale
Tripel Karmeliet
Duvel
La Chouffe Blonde D'ardene
Westmalle Dubbel
Orval Trappist Ale: The Unique, Hazy Pale Ale
Pros
Hoppy and malty
Crisp taste
Spicy and fruity hints
Interesting dry, complex finish
Thick foamy head
Cons
Tastes better as it ages.
Reputedly one of the best Belgian ales, Orval Trappist Ale is simply a unique beer. The name, bottle and taste are simply outstanding. Unlike other beers, this Belgian ale has a refreshing, hazy taste with fruity hints. This signature beer has a bit of a sweetened layer as a result of added Candi sugar during fermentation.
As a team of experts, we tasted this beer and noticed there is a hoppy flavor with some spicy hint that is balanced by a tart, bitter taste. When drinking this beer leaves a malty, complex yet crisp finish in the mouth after every sip.
You'll also notice a funky flavor — a result of a long fermentation process. When poured in a glass, this Belgian Pale Ale has a hazy orange appearance that is bright.
Although enticingly nice when drinking it, you need to be careful with this beer because it has a 6.9 percent ABV. If you're a light head, it's easy to get tipsy. Other than that, we highly recommend the Orval Trappist Ale, whether you decide to drink it as a fresh brew or after some time, this beer is one you should try out.
Tripel Karmeliet: Malty Brew With a Fruity Finish
Pros
Pleasant dry finish
Rich malty taste
Citrus aroma
Quality three-grain composition
Creamy head
Golden color
Fruity flavors
Herbal hints and dryness
Cons
As one of the well-known Belgian beer brands, the Tripel karmeliet is a three-grain Tripel ale that is marked by excellent quality. Brewed by the Brouwerij Bosteels brewery, this is one of the most Belgian beers that has garnered both local and intentional reviews by beer drinkers.
Made from natural barley, oat, malt and the brewery's yeast, this beer has a distinctive taste. Tripel Karmeliet is marked by both fruity flavors and a sweet, malty, yet herbal taste.
After a sip of this Belgian beer, we decided to look out for its characteristics, and we noticed that it has a long-lasting creamy head that left an oat-scented taste. Another thing you'd like about the Tripel Karmeliet is the clear golden color it has. This makes for a beautiful sight when poured into a glass.
We recommend you try the Tripel Karmeliet to experience the fruity goodness and malty taste of this Ale with a backdrop of herbal hints. However, it has an 8.4 percent ABV, so it's advisable to drink moderately.
Duvel: Historic Strong Blonde Ale
Pros
Elegant bottle
Rich flavors
The right amount of hops
Thick foamy head
Crisp taste
Fruity aroma
Hint of herbs
Cons
High alcohol content
Pricey
Duvel is one of the oldest brewed Belgian beers. Brewed as far back as the 1920s, this beer is a top contender when it comes to the best Belgian beers. Perhaps the most striking thing about Duvel is its bright, yellow, almost golden appearance. When poured in a glass, the thick creamy-white head with little bubbles is a sight to behold.
Made with unique Duvel Moortgat yeast, water, pale barley malt, and the finest hops, this Belgian ale is simply top-notch. After a few sips of this brew, we noticed a strong citrusy aroma. You can hardly miss this fruity aroma as well as the fullness of the beer when sipped. It also leaves an herbaceous hint that lingers in the taste buds for a long time.
Any beer enthusiast would love the remarkable and unique taste of the Duvel. While the outstanding appearance and fruity aroma leave you wanting more, this is actually a strong blonde ale. With an 8.5 percent ABV, a couple of bottles can knock you off.
La Chouffe Blonde D'ardene: The Gnome Blonde Beer
Pros
Rich white foamy head
Bright color
Complex taste
Citrus flavors
Herbal scent
Peppery finish
Cons
La Chouffe Blonde D'ardene is a popular Belgium beer brewed by the Brasserie d'Achouffe brewery. This is their most popular brew and certainly a favorite among beer lovers. Falling into the Belgian Blonde beer style, La Chouffe is regarded as the 'Gnome beer' because of the appearance of its bottle.
This Belgian ale is an unfiltered beer with citrus flavors and striking hints of coriander.
Nonetheless, this beer has a hint of hoppiness that prevents it from being too sweet. Having a yellowish-golden color, this blonde Ale embodies the richness of fruity flavor, herbal fragrances, and the right amount of hops.
The latter produces a spicy, somewhat peppery, and clean finish when drunk. Having a significant 8 percent ABV, this blonde beer is simply a must-have for any craft beer drinker.
Westmalle Dubbel: Dark Beer With an Espresso Taste
Pros
Refreshing taste
Fruity, citrus flavors
Strong hoppy finish
Full taste
Cons
Brewed by Westmalle monks, the Westmalle Dubbel is one of the strongest dark Belgian beers. The most distinctive feature of the Westmalle Dubbel is the full taste it leaves in the mouth.
Although this ale has a citrus aroma like banana and vanilla, the bitter hops in its production ensure that the beer doesn't lose its dark, strong taste. When we tried the Westmalle dubbed, we discovered that the beer has a coffee-like taste that mixes with the bitter hops to create a unique, full, and slightly bitter finish.
This beer has a deep brown or reddish-brown color similar to coffee. With an impressive froth, this Belgian beer is one of the good Belgian beers to try out. With a moderate 7 percent alcohol content, this is one Belgian beer that will leave you asking for another glass.
Best Belgian Beer Styles: Most Belgian Beers Fall Under These Categories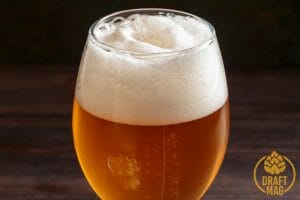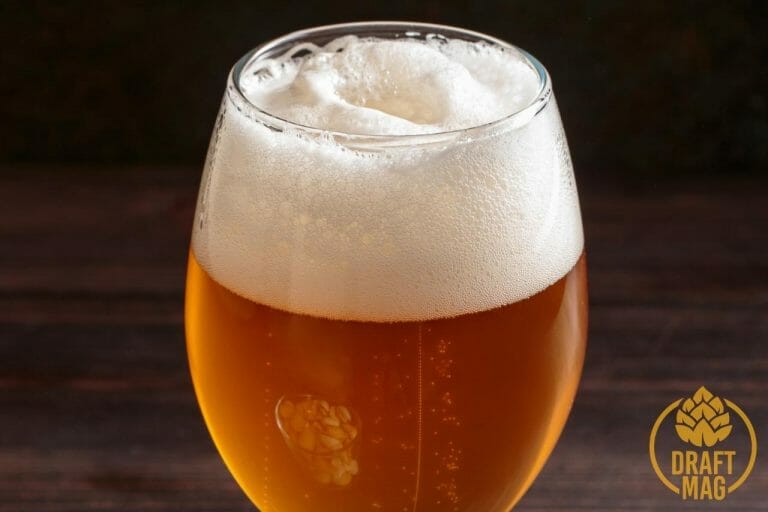 Trying to classify Belgian beer into one category is almost impossible. Why this is, because Belgian brewers are not limited by traditional brewing guidelines, because they brew mainly following their intuitions and taste. Hence, Beer from Belgium comes in a wide varieties and styles that cater to any taste.
Most Belgian beers are ales, ranging from pale to strong dark ales with a hint of fruitiness and spice. Owing to centuries of practiced brewing, Belgian beers easily rank among the best beers in the world, as claimed by experts.
When it comes to styles, Belgian beers are diverse, but there are some popular styles, including:
Trappist and Dubbel Beers
Belgian Blonde Ale
Belgian Pale Ale
Lambic Ale
Belgian Dark ale
– Trappist and Dubbel Beers
They are called Trappist (Tripel) or Dubbel beer because they're brewed under the supervision of Belgian Trappist monks in a monastery. There are currently six Trappist breweries in Belgium that produce Trappist beers.
These beers are easily distinguished by their strong, malty and somewhat fruity taste. Triple ales are golden or bright yellow and are more bitter than their Dubbel counterparts.
They also have a high alcohol content compared to Dubbel ales. Dubble ales are usually deep brown and are not as bitter as triple ales. The alcohol content of most Dubble ales is low, somewhere between six to seven percent.
– Belgian Blonde Ale
Quite a number of light Belgian beer fall into this beer style. They are almost translucent in color and have the cleanest state. Characterized by hoppy flavors and malt, Belgian blonde ales do not leave any fruity trace.
Due to how light they are, it is easy to be deceived. In reality, these light beers have a strong alcohol content, some even as high as 8 percent or more.
– Belgian Pale Ale
Popularly described as golden ales, this style of Belgian beer is perhaps one of the most common. They are often characterized by a strong malty and spicy flavor, and usually leave a dry finish in the mouth.
Belgian Pale Ale is quite bitter and has an alcohol percentage of about 4 to 11 percent, depending on how strong it is.
– Lambic Beer
Lambic beers are also described as sour beers. These are characterized by a complex sour taste owing to the use of wild yeast in a spontaneous fermentation process. They are less bitter and have low alcohol content. Just like wine, you'd better enjoy this as it ages.
In short, the older it gets, the better it tastes.
– Belgian Dark Ale
Often distinguished by its crisp, dry taste and spicy flavor, the style of this Belgian beer is quite a classic. They're quite foamy and appear to be Amber in color. Beers under this style are not so bitter and have a strong alcohol content between six to ten percent.
Belgian Beer and Their Glasses: One Beer, One Glass
Unlike regular beer, Belgian beers serve their beers in special glasses, unique to each beer. They believe that the type of glass used in serving these beers plays an essential role in their taste.
These are the most common glasses used in serving Belgian beers:
Goblets or Chalice
Goblets are the official glass used in serving many Trappist ales. It would only make sense for a goblet to be used since Trappist monks brew these beers. These glasses are usually thick, heavy, and elegant, having a wide opening for drinking.
Tulip Glasses
These glasses bear a striking resemblance to the tulip plant, except they're made of glass. This glass is wide at the bottom and then narrows at the middle, with a wide opening at the top. They're great for Belgian beers with thick, full creamy heads.
Flute
A flute glass can easily be mistaken for a champagne glass. Along with a sleek, elongated body, these glasses are great for serving beers with lots of tiny bubbles.
Belgian Beers and How To Serve Them along With Food Pairings
Here's how each of the top 5 Belgian beers is served along with their food pairings:
This Belgian beer is usually served in its signature Orval goblet. The goblet appears triangular and has 'Orval' imprinted across the glass in blue. Orval goes well with a couple of hard cheeses or the popular Orval 'Sabayon', sold at its brewery.
The Tripel Karmeliet is served in a well-designed tulip glass with a French lily motif displayed in front of the glass. This Belgian ale is a great food pairing with black or white rice. It also goes well with any dish spiced with ginger.
Duvel was the first beer to have its tulip glass for servings, and that culture has continued till today. You can pair your glass of Duvel with buffalo wings, spicy chicken, grilled steaks, fries, and even cheese.
La Chouffe Blonde D'ardene
This Belgian beer is served mostly in a 33cl tulip glass. These glasses are available at the brewery and can also be purchased via online beer stores. There are also smaller sizes available. La Chouffe Blonde D'ardene also pairs with many dishes.
Making a nice food combination, whether spicy or not, you can enjoy a cold glass of La Chouffe with roast chicken, fries, steaks, asparagus, seasoned lobster, some spicy sushi and so much more.
This dark ale is served using the Westmalle Tulip glass. It's almost sacrilege to serve a Dubbel in any other glass aside from the Tulip glass. Many bars and breweries in Belgium have these glasses available for serving their customers.
The Westmalle Dubbel is an excellent combination of sandwiches and freshly baked bread. It also goes well with the Westmalle Abbey cheese.
Best Time To Have a Taste of the Best Belgian Beers
Although Belgian beers are available for purchase online or in specialized beer stores, visiting Belgium wouldn't be a bad idea. To have a fun, hoppy, and memorable beer tasting experience, you can always visit the beautiful yet quiet Belgium.
Aside from these beers being sold in many Belgian restaurants and breweries, you can sip most of them during beer festivals. Belgium is well known for its beer festivals held almost all year round.
Here is a list of popular Belgium beer festivals for beer lovers looking for a fun experience:
BAB BierFestival is held every February in Bruges.
Belgian Beer Weekend is held at the Grand Place in Brussels.
Christmas Beer Festival is held every 3rd weekend of December, in Essen.
Beer Passion Weekend is held every June in Groenplats Square, Antwerp.
North Sea Beer Festival and this is usually held at the end of August in Ostend.
There are so many other beer events that are held in Belgium. Regardless of the time of the year, you're sure to have a lot of fun in Belgium. Aside from these events, many bars and breweries also entertain visitors. As a beer-lover, you not only taste the best beers, you also get to enjoy unlimited entertainment at the same time.
FAQ
Can Belgium be described as the beer capital of the world?
Belgium is known for its rich beer culture and diverse styles, earning it the nickname "beer capital of the world" among many enthusiasts.
What beer styles do Belgians favor?
Belgians are known for their love of complex, flavorful styles such as Belgian Strong Ales, Saisons, and Lambics, but they also enjoy other styles such as Pilsners and Witbiers.
What food pairings go well with Belgian beers?
Belgian beers pair well with a variety of foods, but some classic pairings include:
Belgian Strong Ales with rich meats like steak or duck
Saisons with salads, seafood, or spicy dishes
Witbiers with seafood, chicken, or light salads
Lambics with fruit-based desserts or cheese plates
Experimentation is key, but the general rule is to match the intensity of the food with the intensity of the beer.
Conclusion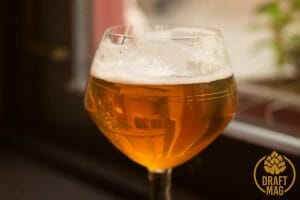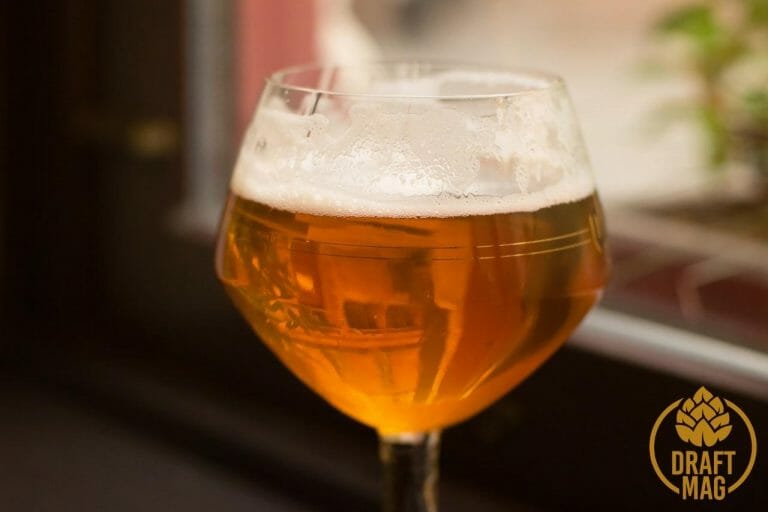 These beers come highly recommended, and it is difficult to choose an overall best since preferences are personal. However, with the insight you've received into Belgian beers, it should be much easier to select one that goes with your taste.
Maybe you could even try something entirely different for a change. Either way: cheers to happy drinking!