Virtually all beer drinkers have had a Miller beer or two, especially the all-time classic Miller Lite. The light beer alone generated a net sale of $10.28 billion in 2021, making it one of America's most loved beverages. In this article, we review the different Miller brands and the history of how they came to be.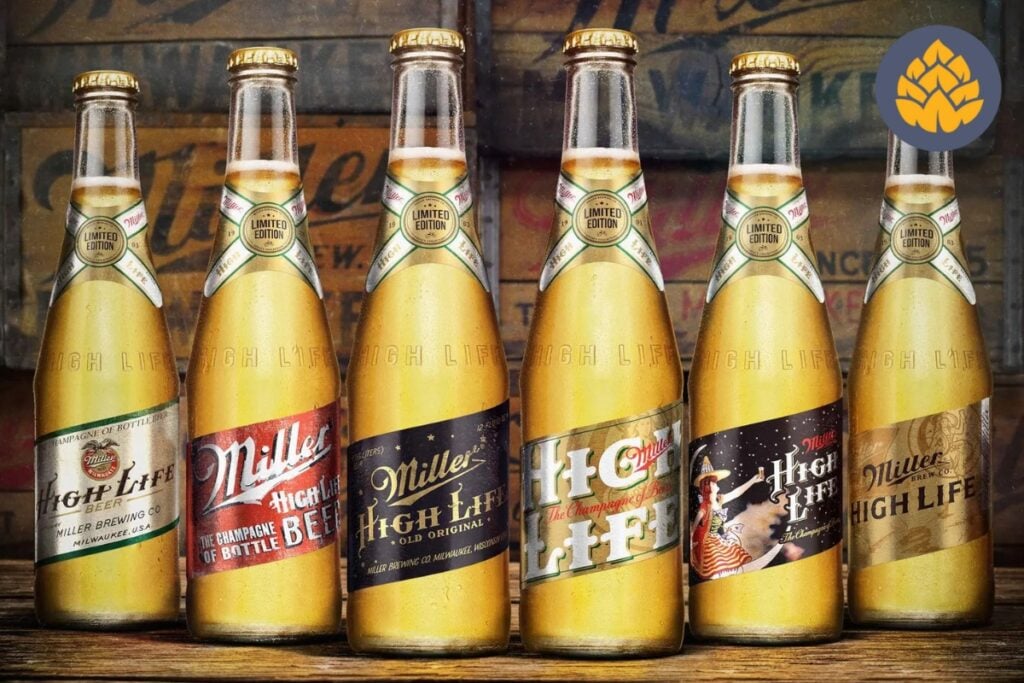 But Miller Lite is not the only stellar product from the Miller Brewing Company, with other beers like Miller High Life, Genuine Draft, Chill, and Fortune making the rounds in bars, parties, and social gatherings.
Everything You Should Know About Miller Beer
Miller Brewing Company was founded in Milwaukee in 1855 when Frederick Miller purchased the small Plank Road Brewery. However, after centuries of being run by the Miller family, Philip Morris, and South African Breweries, Molson Coors finally acquired the Miller Brewing Co in 2016. Since the acquisition by Molson Coors, the Miller brand portfolio has expanded significantly and experienced a huge influx in sales.
The full global brand portfolio incorporates the flagship brand beer, Miller Lite. This beer has gone through big marketing campaigns, including the fancy Vortex bottle gimmick in 2010. Miller Brewing Co has sponsored Motorsport events, the NASCAR series, and the NHRA series. The Miller Brewery has capitalized on the success of the Light beer to give some other successful brews.
These include the likes of the Miller 64, a drink focused on the wellness of its consumers, the Miller Fortune, a malt liquor with caramel flavors, and the Miller Chill beer, a light lime lager for summer days. In the following headings, we detail the properties of these beers, from taste to food pairings.
Miller High Life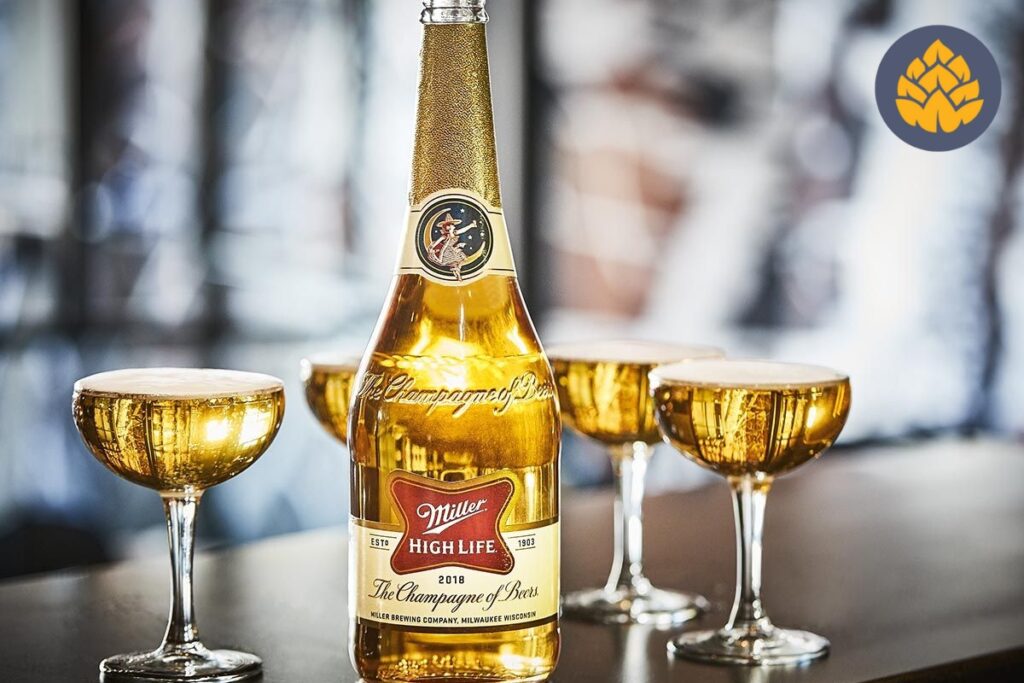 The Miller High Life beer is the longest-reigning product of the Miller brewing company. It's a pilsner-type beer established in 1903, and commonly referred to as the champagne of beers. The brew is made from Miller yeast sourced by Frederick Miller, Pacific Northwest hops, malted barley, and water from nearby natural springs.
This beer is brewed to give you a crisp, refreshing taste that's perfect for various occasions. It has high levels of carbonation and comes with a light color and shiny golden hue. A 12 Fl. Oz. serving of the beer contains 4.6% alcohol by volume, 141 calories, and an IBU of 7. You'd enjoy this beer paired with outdoor foods such as grilled chicken, grilled duck, hotdogs, and burgers.
The Miller High Life beer is available in cans and bottles and is sold in your favorite physical and online stores.
Miller Lite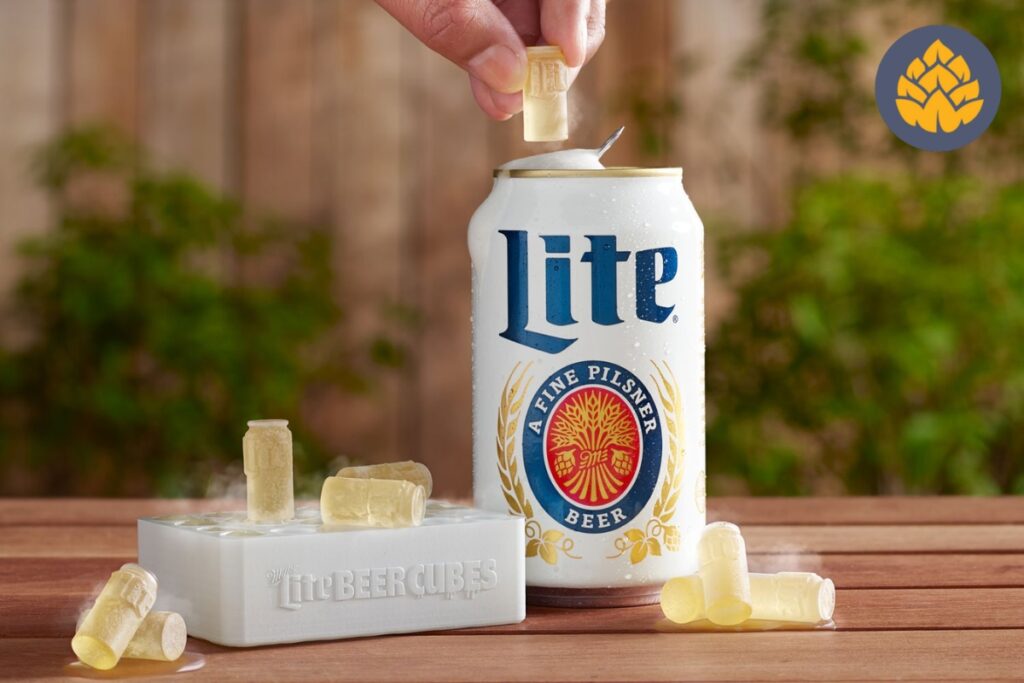 This is the most popular beer from Miller Brewing Company, established in 1975. The light beer is also brewed in Pilsner style, and its ingredients are barley malt, hop extract, hops, corn syrup, and water. So, if you were wondering if Miller Lite was gluten-free, the ingredients are a glaring no. The beer's combination of malts gives it its golden hue, the hops contribute predominantly to its aroma, and you get a crisp, clean finish with every sip.
As this beer tastes great, it pairs perfectly with dishes such as burgers, chicken wings, pizza, grilled meats, seafood, and Mexican food. A 12 Fl. Oz. serving contains 4.2% ABC, 3.2 grams of carbs, and 96 calories. Miller Lite generated the most income for Miller Brewing Co, and it's evident in its wide acceptability at parties, family gatherings, and game days.
It's also available in cans and bottles, and you can buy the beer in different pack cases. You'll find them in online and physical stores across the United States.
Miller Genuine Draft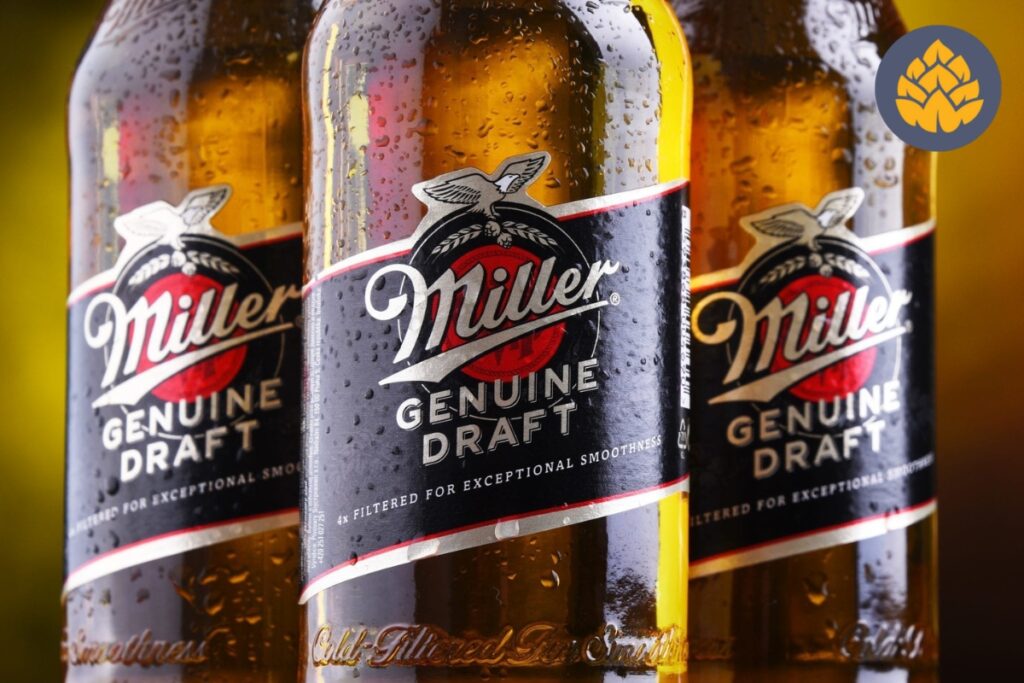 The Miller Genuine Draft is a beer brewed in Draft style to give you a refreshing flavor every time you take a sip. This brew is cold-filtered four times and is made with the ingredients yeast, hops, hop extract, corn syrup, water, and barley malt. It was established in 1986, and it comes with a grain malt aroma and a sharp but sweet flavor.
This beer gives you a clean, crisp, and refreshing finish, and it pairs great with several dishes, including pizzas, burgers, chicken wings, and grilled meats. A 12. Fl. Oz. serving contains 4.6% abv, 13 grams of carbs, 1 gram of protein, and 143 calories.
As with the other Miller Brewing Company beers, this variety comes in cans and bottles. They're available in physical and online stores across the United States.
Miller Chill Beer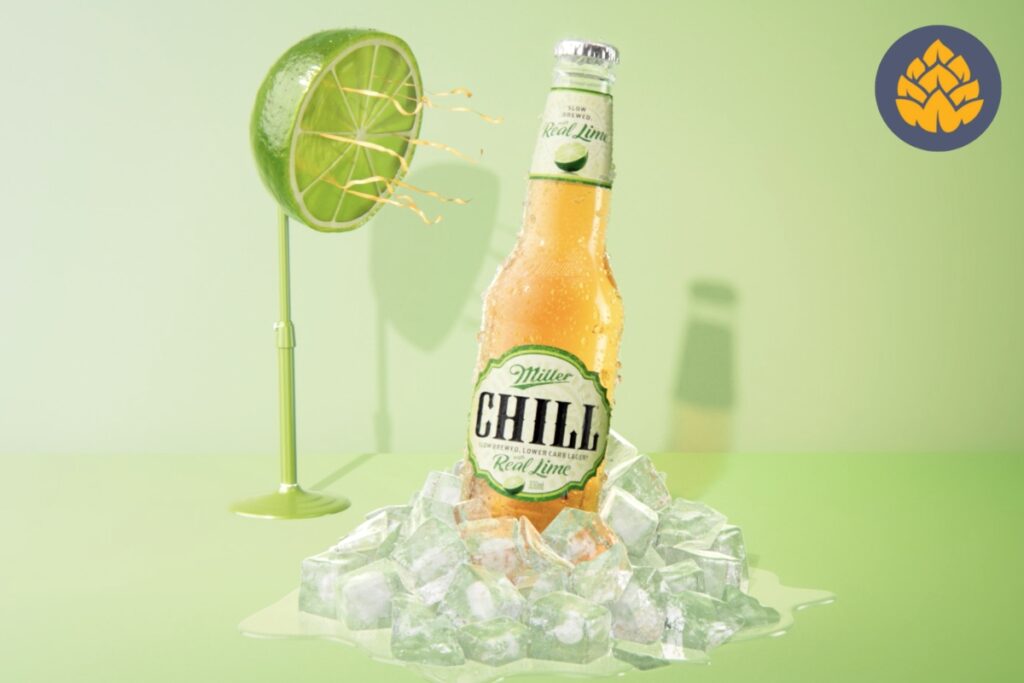 Miller Chill beer is a light lime lager that was created just for long summer days. It's a juicy, watery, tart beer that gives you a clean and refreshing flavor. The beer comes with a light yellow color and a high carbonation level. It smells like a Sherbet and gives you a balanced flavor profile of grain, lime, and corn.
A 12-ounce serving of this beer contains 4.1% abv, 0.7 grams of protein, 6.5 grams of carbs, and 110 calories. The Miller Chill beer was established in 2007 and has been a favorite amongst beer drinkers for years. It's a beer that pairs well with an array of dishes. These dishes include citrus desserts, Havarti cheese, salads, and spicy dishes.
This beer is available in cans and bottles, and you can buy them from stores of your choice.
Miller Fortune Beer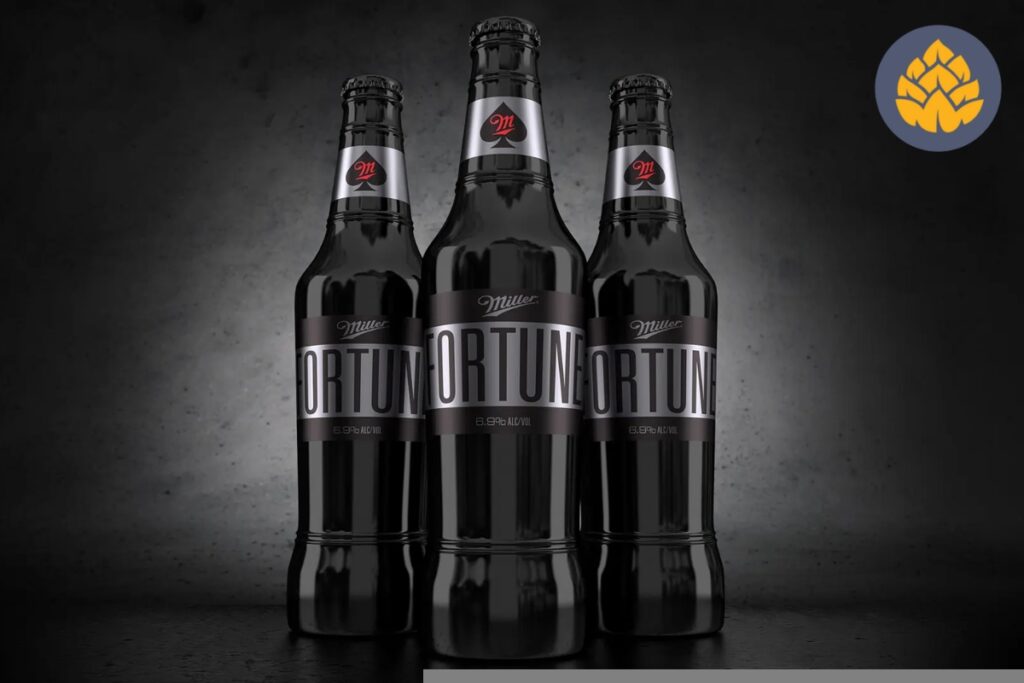 This beer has a spirit-infused malty beer with lots of caramel flavors and a sweet aftertaste. Unlike other beers in Miller's Brewing Company portfolio, this beer has an average carbonation. You get aromas of spice, stone fruit, and sweet caramel malts. It comes with a light and wet finish and a clear golden color.
Miller Fortune beer has the highest alcohol content at 6.9%. It's made with yeast, malt, hops, and water. As such, a 12-ounce serving contains 1.3 grams of protein, 12 grams of carbs, 10mg of sodium, and 110 calories. You'll find this beer best enjoyed with dishes such as sweet desserts, white cheddar cheese, meaty dishes, and Mexican foods.
The popular beer is available in physical retail and online stores across the states.
FAQs
Where is the Miller Brewing Company located?
The brewery's location is 3939 West Highland Blvd, Milwaukee, Wisconsin.
On what occasions should you serve Miller beers?
Each of the Miller beers will serve for different occasions. For example, Miller Chill beer would make the perfect beverage for summer.
What Miller Beer has the highest amount of calories?
The Miller Genuine Draft beer contains 143 calories, making it the Miller beer with the highest calorie count.
Alternatives and Comparisons
Some of the popular comparisons we've seen with Miller beers are given in the following headings.
These are the giants of the American light beer scene, and it's expected that there are common comparisons. We detail everything about each beer in the article.
Both beers are the longest-reigning products of Miller Brewing Co. If you were wondering what it's like to have either of them, we detail their characteristics, from taste to food pairings, in this article.
Related Articles
Read our reviews about other Molson Coors products, including this Icehouse Edge review and our Southpaw beer review. Check out these classic beers reviews.
Wrapping Up
These are the varieties of Miller beers that you should get for whatever occasions you find yourself. You can also check out their malt liquors named Mickey's and Olde English 800.