Bud Light is one of the biggest-selling Anheuser Busch products, claiming the title of America's best-selling beer! This light beer has grown over the decades into varieties that people can't do without at parties and social gatherings. With the massive Bud Light sales recorded annually, it's tricky to know what varieties are of superior drinkability, prompting us to highlight the best ones for you in this article!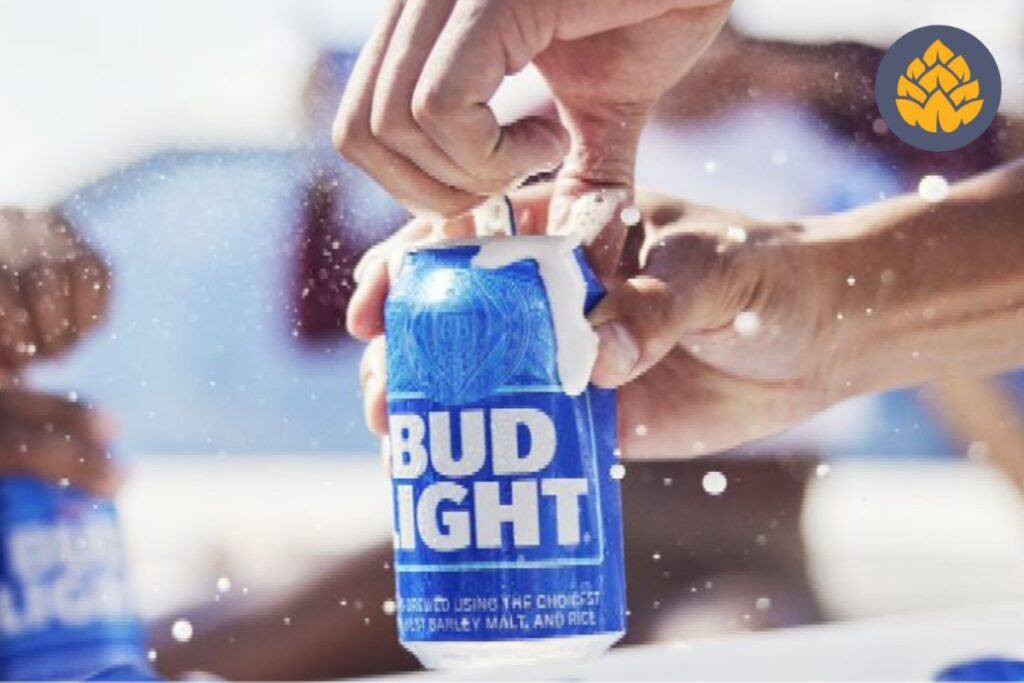 Everything you need to know about Bud Light
Anheuser Busch is the beer company behind the Bud Light varieties and many more alcohol products, like Budweiser, debated to be the finest beer option for all kinds of people. The American-grown company is one of the biggest in the world, building its legacy since 1852. What started as a small neighborhood brewery in Missouri has expanded to 12 state-of-the-art breweries across the country.
Although Anheuser Busch started sales in 1852, Bud Light didn't come into the picture until 1982. Bud Light's sales since then have crowned the beer brand as the biggest and third most valuable worldwide. Their selling feature is particularly in the refreshing flavors that attract young drinkers, like the Bud Light Apple beer that reminds you of apple juice. Also, the premium aroma hop varieties are favorites with chefs and food lovers for the delicious aroma and flavors they bring to dishes.
In this roundup, we'll see some of the top Bud Light versions in the following headings. These include the OG Bud Light, Platinum Beer, Seltzers, Lime, and Orange beer. The orange beer has standout features that might make you fall in love with it faster than the rest.
World's Favorite Light Beer: Bud Light Classic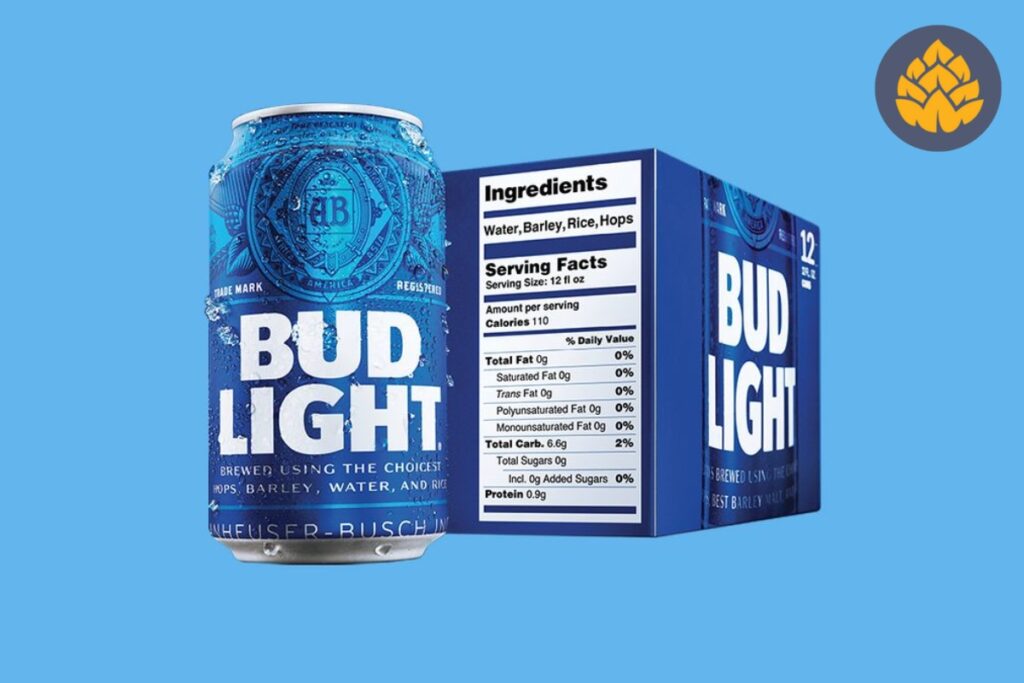 Made from a combination of premium aroma hop varieties, rice, and barley malts, this classic beer comes with a refreshing flavor that makes you fall in love instantly! The refreshing flavor makes for easy drinkability and wide incorporation into dishes, from main meals to desserts. It was the first to be created in 1982 as Budweiser Light, before re-introduction into the market as Bud Light in 1984.
The drink has a 4.2% alcohol volume, allowing consumers to indulge in a few bottles without worrying about intoxication. Also, it's the right amount for your dishes compared to other beers with 5% and above. It's for the young and old, and its classic flavors account for its commercial success.
For chefs and food lovers, the beer has zero grams of fat, 6.6 grams of carbs, and 100 calories. The beer is available in cans and glass bottles and ready to pick from the next liquor store, or you can order online. If you want zero carbs in your beer, you want to check out the next top Bud Light variety!
Zero Carb Beer: Bud Light Next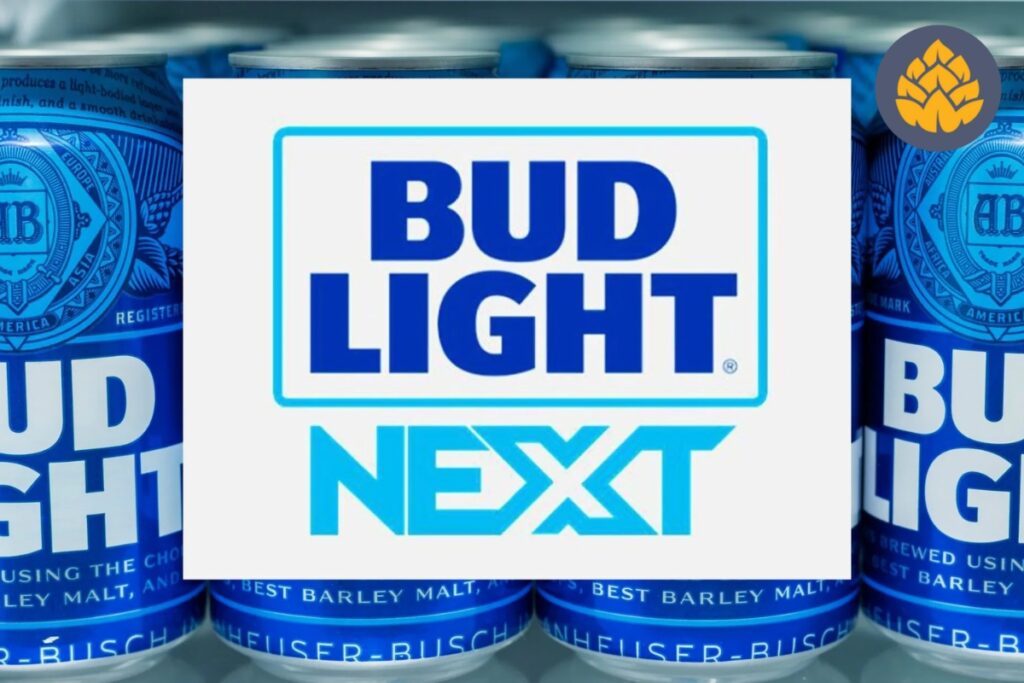 With over ten years of perfecting the formula, Anheuser Busch made a statement with this light beer. It's the perfect drink for summer, giving you refreshing flavors and zero worries about carbs. Unlike the OG Bud Light drink, the NEXT is a recent light beer that it the stores on February 7th, 2022.
Bud Light Next is testified to be refreshing, light, and super crisp. It's also made from the best ingredients, including rice and malted barley. Anheuser Busch says the light beer is "brewed for what's next."
It's made with 4% alcohol and has 80 calories, zero grams of sugar, and zero grams of carbs. Like the classic Bud Light drink, this drink comes in cans and bottles and is available to order online and pick up in retail stores. The super refreshing drink is great to enjoy with friends and perfect for incorporation into low-carb meals.
Bud Light Platinum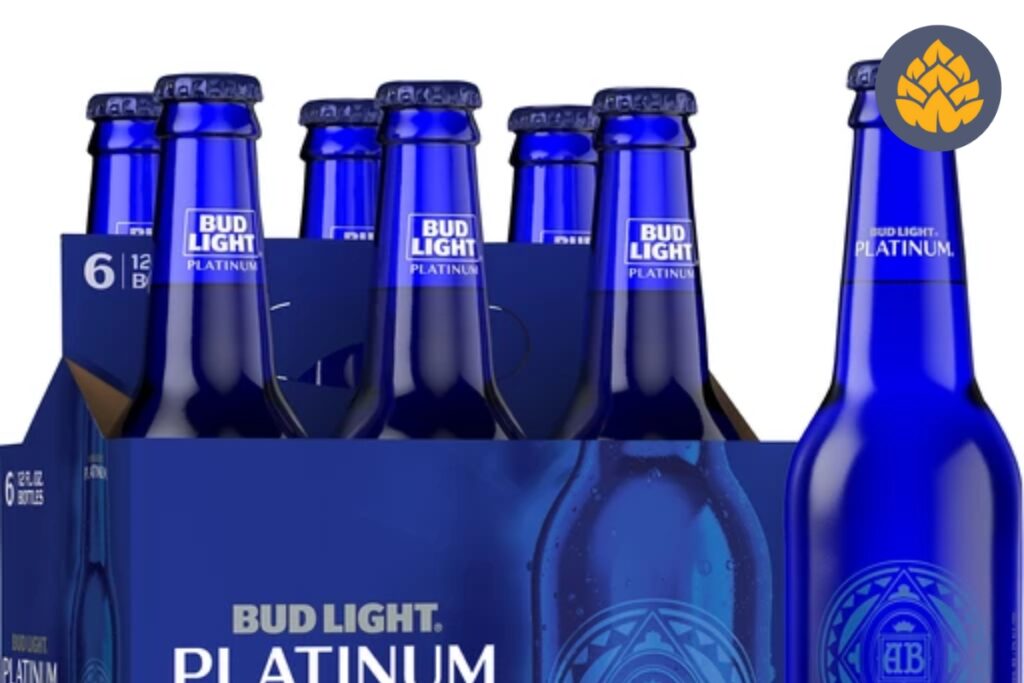 Bud Light Platinum joined the Busch business portfolio on the 30th of January, 2012. The beer is triple-filtered and made from a combination of cereal grains, golden malts, and mild hops. Compared to Coors Light, Michelob Ultra, and some other beers, Bud Light Platinum has an alcohol volume of 8%.
It takes the enjoyment you get from the classic a level higher, and you'll have a great time incorporating it into dishes. The light beer houses zero grams of fat, 3g of sugar, and 170 calories.
Bud Light Platinum's packaging is particularly spectacular, with a royal blue bottle with silver engravings. It's best to have with your friends to celebrate special occasions and game day gatherings.
Bud Light Chelada With Clamato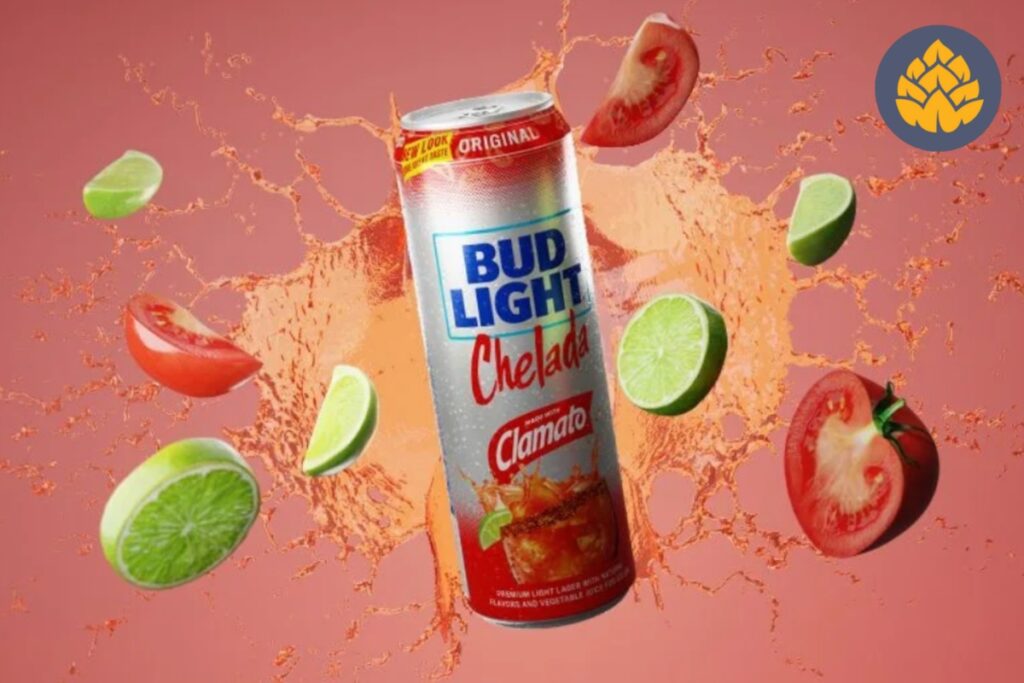 This tomato cocktail has been pleasing drinkers and chefs for a really long time, hitting the shelves in 2008. It's a light beer that combines clamato tomatoes with mushrooms, spices, and lime. The light beer is amazing for picnics and flavors, promising an extra twist in refreshing flavors.
Bud Light Chelada is similar to a bloody mary and has other flavors. Some of these include extra lime, Tajin chile lemon, and Managonada. This has a 4.2% alcohol by volume, 151 calories, zero carbs, and 15.6 grams of sugar.
The different flavors are packaged in fun packs, and you can get them in packs online and at retail stores.
Bud Light Peels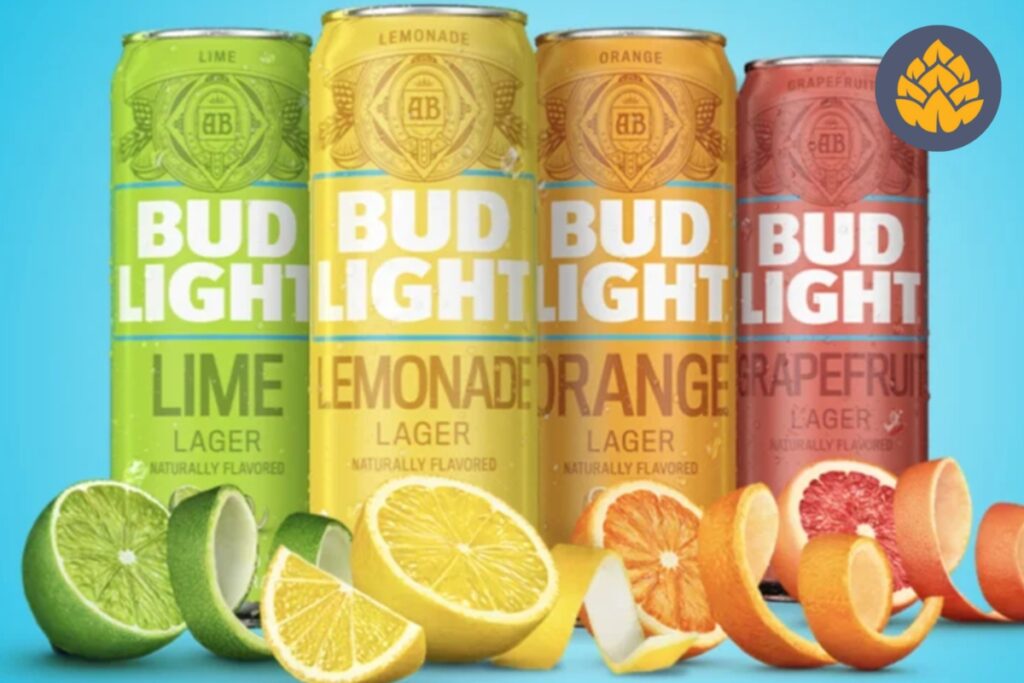 This is a version of the light beer made with peels from different citrus fruits. You get variants such as lime, orange, grapefruit, and lemonade, which is arguably the best citrus beer for your summer days. They hit the market in 2018 and have become one of the fastest-selling light beers in the country. Their refreshing and fruity tastes make them perfect for the summer and whatever events you're holding.
They make a good addition to desserts, and you'll hardly feel intoxicated with their ABV of 4.2%. These citrus-based light beers have 142 calories, zero fat, and 14.3 grams of carbs.
Bud Light Seltzers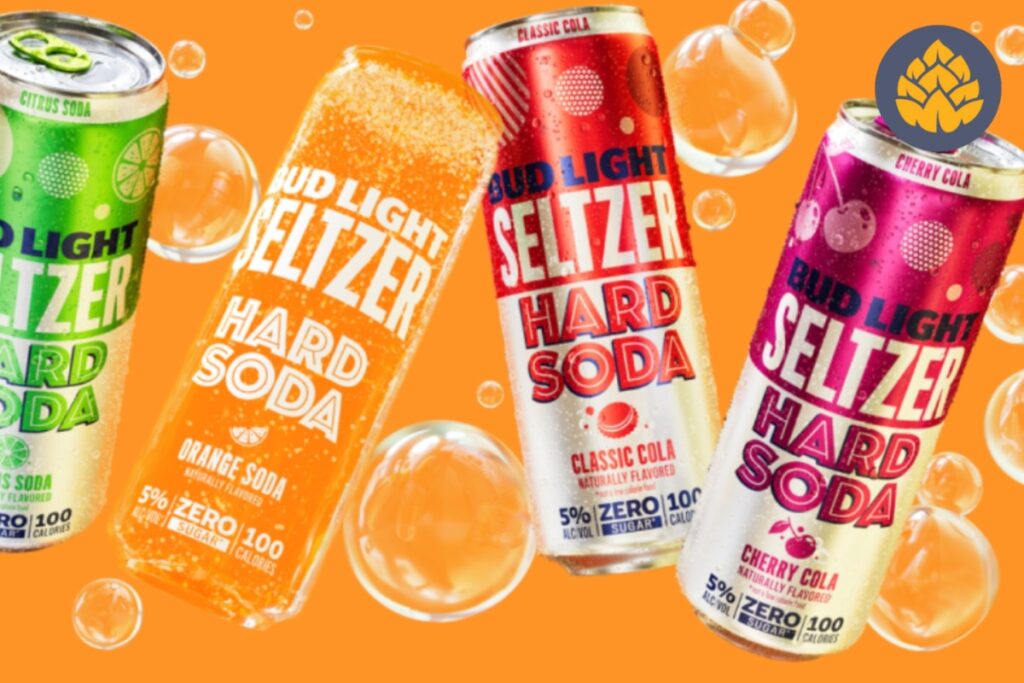 These are hard sodas that come in different flavors, including orange, cherry cola, citrus, and classic cola. The seltzers are drinks for young adults at parties and summer gatherings. You'll enjoy these with summer meals for their delicious citrus flavors.
Each of the Seltzers comes with an ABV of 5%, 100 calories, zero grams of sugar, and 2 grams of carbs.
FAQs
Who makes Bud Light?
Anheuser Busch is the owner and maker of Bud Light, starting its brewing business in 1852 out of Missouri. They started with the famous Budweiser and have produced other drinks such as Corona, Stella Artois, Modelo Especial, Michelob Ultra, and many others.
Why is Budlight being boycotted? Budlight boycott?
In what's termed March Madness, the company featured the trans woman, Dylan Mulvaney, in one of its promo videos. This led to controversies, with many consumers not being receptive to the transgender influencer, and probably transgender people.
How many calories are in a Bud Light?
This depends on the variety you're having. However, calories range from 100 – 170.
What type of beer is Bud Light?
It's an American-grown light kager made from hops, barley malts, and rice. The light beer is golden in color, refreshing, and available in cans and bottles.
Alternatives and Comparisons
With hundreds of beers in the country, it's expected that even the biggest names in the industry to have competition. In the headings below, we compare bud light to a few of the best light beers in the country.
Miller Lite is different from the Bud version in that it's made with corn syrup instead of rice. The use of corn syrup gives the Miller drink a more malty flavor, while Bud retains its crisp and clean taste. In addition, the Miller drink can be classified as a pilsner.
Although from the same company, these are two different beers. Budweiser is a heavy beer that contains more alcohol content, carbs, and calories.
Related Bud Light Articles
From wondering what bud light tastes like to debates on if it's the best beer for parties, the drink has come a long way for social and relaxation purposes. There are very few beers that can match the standards of bud light, being a high-alcohol, low-calorie beer. This gives it the edge over several other light beers in the country.
Learn more about Bud light Vs Modelo beer is this detailed review article.
Wrapping up
Bud Light has grown in popularity and variety for decades, and it's only going to continue with the premium drinks they produce. With so many choices to pick from the light beer, it's only right we give you a heads-up on what to expect with each of them!