Bud Light Lemonade Review: Best Citrus Beer for Your Summer Days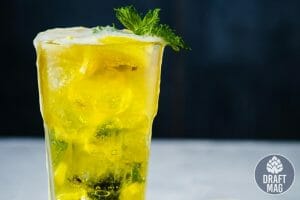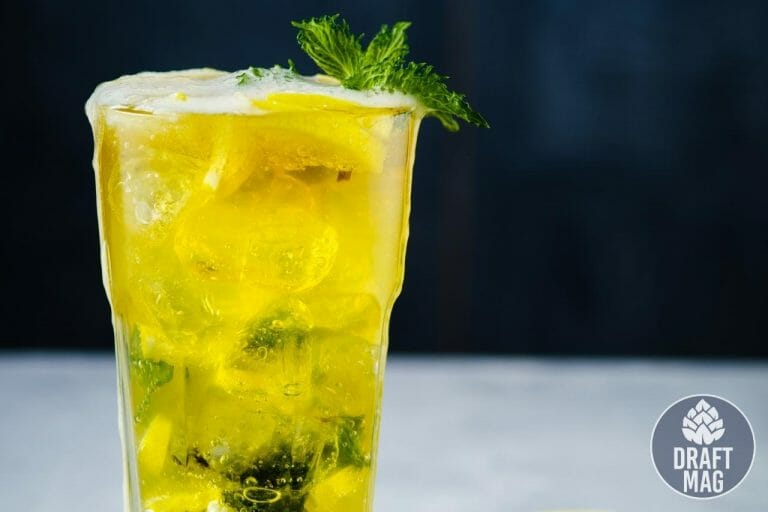 This Bud Light Lemonade review is perfect for you if you're curious about this fast-rising Radler.
A brilliant combination of Bud Light and lemonade, the refreshing beer is well-known for its easy drinkability and sweet citrus character.
This is the ideal beer whenever the days get too hot, or you just want to enjoy a refreshing summer beer. Find out more about the lemonade Radler in our complete review, including its style profile, food pairings and similar beers.
Bud Light Lemonade
Bud Light Lemonade provides a real lemonade taste without overshadowing the popular taste of the Budweiser. It features a crisp, carbonated character, giving you a citrus Radler that stands out from others. The Bud Light Lemonade alcohol percentage is set at 4.2 percent, but normal Radlers are known to stay at 2.4 percent instead.
The beer is well-known for its refreshing taste, with many customers saying that they are able to down the 12-ounce beverage within two to three minutes. It quenches your thirst, too, and is an excellent choice if you want something different from standard beers. If you're going to try out this beer, you should expect a few things from its style profile.
– Appearance
The Budweiser Light Lemonade beer has a slight yellow color, while the head features a light tan color going as high as one centimeter with poor retention. It has a hazy impression, and the beer sticks to the sides of the cup, leading to a light lacing.
– Aroma
On the nose, the Bud Light Lemonade-flavored beer is very fragrant, with the citrus aroma overwhelming. You will also perceive hints of sugary barley, cracker grain and light grassy hops in the beer, which combines with its tart character.
– Mouthfeel
The beer is a good balance of smoothness and carbonation on your tongue, giving a spritz feeling. It feels clean, too, with a hint of sourness combined with the sweet taste.
– Flavor
If you get served the beer without knowing what it is, you'll instantly recognize the lemonade flavor. The beer has a dominating lemonade taste combined with hints of malt, but this does not take away the actual lager taste.
The beer's flavor is similar to its aroma, with grassy hops and herbal bitterness on the finish. The crisp beer has no alcohol warming and a tiny hint of soft grain. It finishes dry regardless of its medium carbonation.
Ingredients in Bud Light Lemonade
It's not surprising that the main ingredient in the beer is lemonade, but what might surprise you is that Bud Light does not use artificial lemonade. Instead, the beer is made with natural lemon peels, giving it an authentic lemonade flavor and aroma.
Besides natural lemon peels, other Bud Light Lemonade ingredients include barley, hop extract, rice, water, cane sugar, natural lemonade flavor, lemon, white grape juice concentrate and natural flavor.
Despite the rumors, the beer is not made with any preservatives or corn syrup so that you can enjoy its authentic taste. It has 129 calories and 16 grams of carbs in a 12-ounce can.
Bud Light Lemonade Release
Anheuser-Busch is a well-known beer company with different brands, and one of its leading brands is Budweiser Light. Known popularly as Bud Light, it emerged in 1984 as the flagship light beer, featuring 4.2 percent ABV and 110 calories.
Nowadays, the brand has different variants, with Lemonade being one of the most popular. The Bud Light Lemonade beer was introduced in 2020 following two other flavors: strawberry lemonade and grapefruit. It is a balanced combination of the traditional Bud Light and the citrusy drink lemonade.
Although the beer is a Radler, it has way more alcohol content than a standard German-based Radler, so you can enjoy this stronger beer with its traditional lemonade taste. It's an excellent replacement for some of the many cocktails and heavy beers that enthusiasts love.
Variety
While you can purchase the standard lemonade-flavored beer, A-B has gone the extra mile with their popular Bud Light Lemonade variety pack. It usually features 12 cans or bottles of different kinds of lemonade beers.
These flavors include lemonade, strawberry lemonade, cherry lemonade and cranberry lemonade. With this, beer enthusiasts can enjoy the lemonade beverage in diverse flavors.
Bud Light Lemonade – Seltzer Version
Aside from the usual Lemonade beer from Bud Light, there is also the Bud Light Seltzer Lemonade, which gives you an impressive combination of Bud Light Seltzer and lemonade. This beer hit the shelves in January 2021 as an addition to the already popular lineup of Seltzer beers.
The variety pack contains four unique flavors including Original Lemonade, Strawberry Lemonade, Black Cherry Lemonade and Peach Lemonade. The Bud Light Seltzer is well-known for its innovative, delicious and flavorful beers that are perfect for all occasions, including summertime parties.
The Seltzer Lemonade is made with lemonade flavor, natural fruit flavors and cane sugar, with 5 percent ABV and 100 calories. If you enjoy the average lemonade beer, you can also try out this one.
Bud Light Lemonade Cocktail Ideas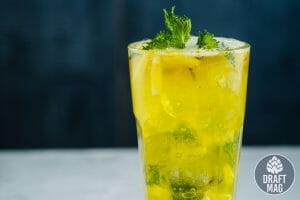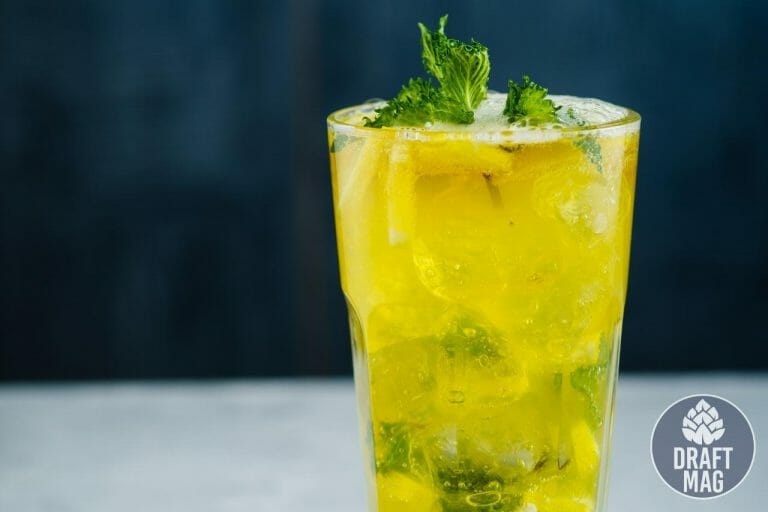 Making a cocktail with this popular lemonade beer is pretty popular, as it's a great beverage to serve at a party, a gathering or when you're just hanging out at home. The Bud Light Lemonade alcohol content is also pretty decent, so it goes well with other alcoholic drinks like vodka if you want to get drunk at a party.
– With Vodka
The most popular cocktail recipe for this beer is made with the Budweiser Light Lemonade, vodka, lemon and cherries. You mix all the ingredients in a pitcher, add some ice and garnishing, and you can now enjoy this simple party punch.
You can go the extra mile by adding a sweetener like agave syrup or strawberry-flavored syrup to give it an attractive pink color. A stalk of fresh mint also gives a cool sensation to the cocktail, making it the perfect summer drink.
Rather than using regular lemonade, you can also use strawberry lemonade, cranberry lemonade or cherry lemonade to make delicious cocktails with Bud Light.
– With Tequila
You can also make a delicious cocktail with your Bud Light Lemonade and tequila if you're looking for something stronger. You will need silver tequila, Bud Light Lemonade, half a lime or more lemonade, a lemon wedge and salt for the glass' rim.
Start by rimming your glass with the salt, and then fill it with ice, tequila, lemonade juice and beer. Stir and add the wedge for garnish. This also works with other lemonade varieties from Bud Light.
You can also make lemon-lime beer cocktails by combining Lemonade beer with lemon-lime soda. Alternatively, mix the Bud Light with orange juice and syrup. Start experimenting with these cocktails and soon you can create your own based on your preference.
Food Pairing With Bud Light Lemonade
The delicious Lemonade beer can pair well with many types of food, especially those with herbs and spices, sweet food and tart flavors. You can pair the beer with fruity desserts with strawberries, oranges, lemons and others. It also goes well with fruit salads or salads with fruit dressings.
Try duck, pork or light white meat if you enjoy meat, all with herbs and spices. These dishes are sweet and will go well with the tartness of the beer. It also pairs well with pickled dishes or mascarpone cheese.
Other Citrus Beers From Bud Light
Aside from the Lemonade beer, Bud Light Lime, Bud Light Orange and Bud Light Grapefruit are all part of the beer series with natural citrus peels. They all have the same ABV of 4.2 percent and can be combined to make delicious and unique cocktails if you want something citrusy.
You can taste the real fruits as you drink these beers, along with the taste of the lager, all balanced to caress your tongue. They feature calories of 116, 142 and 149, respectively. If you enjoyed the Lemonade, check out the other citrus beers from Bud Light.
Conclusion: Try Out This Refreshing Beer for Hot Days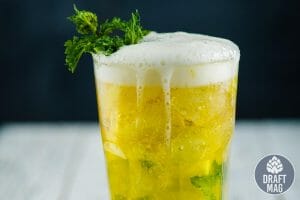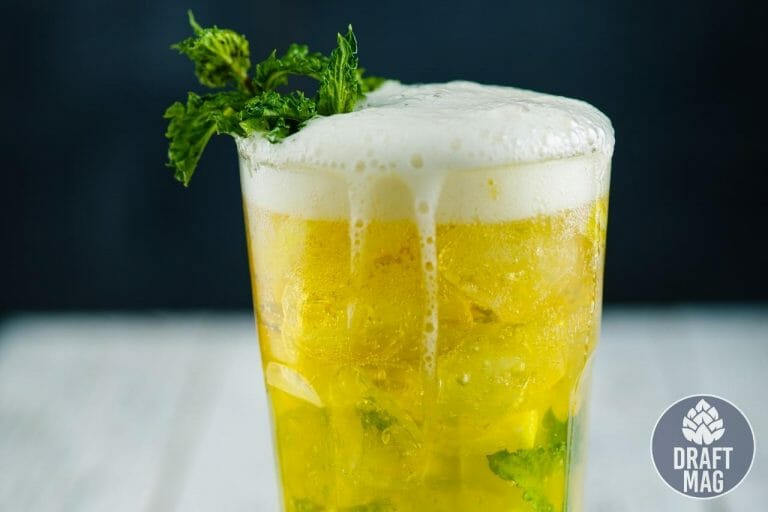 Whenever you feel like having a refreshing drink that will quench your thirst, the Bud Light Lemonade beer is highly recommended. You can try it out today and decide for yourself if it's your type of beer.
Bud Light Lemonade is a lemonade-flavored lager from Anheuser-Busch released in spring 2020.
The variety pack has ordinary lemonade, strawberry lemonade, cherry lemonade and cranberry lemonade flavors.
The lemonade features a hazy appearance and a lager-lemonade character on the nose and tongue.
The ingredients include real lemon peels, natural flavors, barley, rice, water, hop extract and other preservatives.
The Bud Light Seltzer Lemonade has similar flavors but different kinds of beers.
You can combine the Bud Light Lemonade with vodka, tequila or even soda to make party punch and cocktails.
The beer goes well with tart, spicy, herby food, fruity desserts, salads and cheese.
Bud Light Orange, Lime, and Grapefruit are also in the citrus series; all made with natural fruit peels.
The Bud Light Lemonade is a delicious, thirst-quenching lager that retains its beer character regardless of the fruits.
If you're curious about this beer, you can purchase it at a store near you. Once you've had a taste, use our cocktail ideas to experiment with this beer!