Recently, Modelo replaced Bud Light as the top-selling beer in America due to a boycott of the latter. This fall in Bud Light sales has put it in the second position, but the fierce debate about which beer is the best in the best in different settings rages on. In this article, we take a look at the differences in both beers across several categories.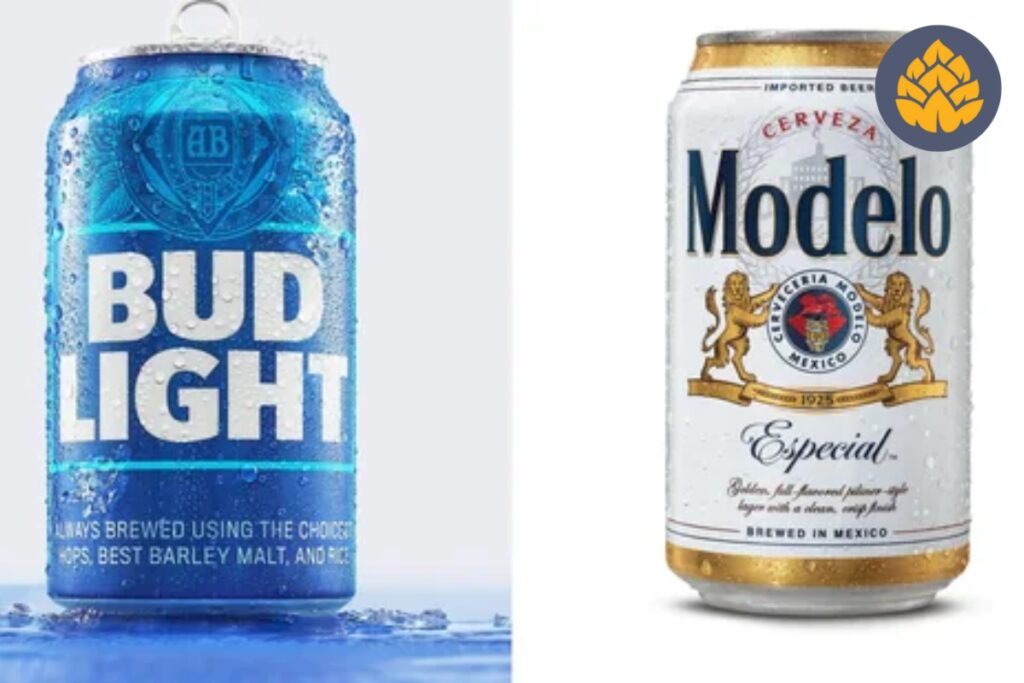 These include differences in the flavors, aroma, ingredients, nutritional compositions, pros, and cons. From this Bud Light Vs. Modelo comparison, you'd be able to make the conclusion on what beer best suits your palate.
Quick Overview – Comparison Table
The table below shows a quick comparison between both beers, highlighting their taste, appearance, alcohol content, and food pairing, amongst others. This gives you a grasp of what to expect in this review.
Features
Bud Light
Modelo
Taste
Moderately sweet, crisp, light, and clean.
Sweet-tasting, richer, fuller, crisp, and with a malty-bitter aftertaste.
Appearance
Pale, straw-light yellow color
Deep golden yellow hue
Ingredients
Rice, yeast, water, barley malt, and hops.
Non-malted cereals, hops, barley malt, and water.
Nutritional Composition
Carbs – 6.6g
Calories – 110
Proteins – 0.9g
Carbs – 13.6g
Calories – 143
Protein – 1.1g
Alcohol Content
4.2%
4.4%
Food Pairing
Salads, Spring Rolls, Spicy dishes.
Shredded beef, spicy chicken wings, and beer brownies.
Price
Cheap
Cheap
Variety
6 (Bud Light, Bud Light Peels, Bud Light Seltzer, Bud Light Platinum, Bud Light Chelada, Iced Tea, Seltzer Lemonade)
5 (Modelo Especial, Modelo Negra, Modelo Chelada, Aguas Frescas, and Modelo Oro)
Manufacturer
Anheuser-Busch
Grupo Modelo
What Is The Difference Between Bud Light and Modelo?
Each beer brand has been tagged as America's top-selling beer for some period with the millions they make in retail beer sales. Both beers have several differing characteristics, but the foremost difference you'll notice is the flavor and aroma. Bud Light has a very light aroma stemming from the blend of rice, light malt, grains, and corn, while you get a lightly sweet flavor with a clean finish.
On the other hand, Modelo has a stronger fruity aroma with a sweet taste and a lightly bitter aftertaste. Other differences in the drinks are highlighted in the following headings.
Characteristics
Modelo is a Mexican lager brewed in pilsner style to give a refreshing, crisp taste. It's a lager brewed by the Mexican brand Grupo Modelo. However, Constellation Brands is responsible for its distribution in the US.
Bud Light is brewed to give a refreshing light beer with a dry taste and moderate sweetness. It's distributed by the parent company Anheuser Busch InBev, the same brand responsible for beers like Natural Light, Busch Light, and Michelob Ultra.
Alcohol Content
The alcohol content in Bud Light varies according to the variety, ranging from 4.2% (regular Bud Light, peels, and Chelada) – 8% (Platinum Seltzer).
On the other hand, Modelo has an alcohol content ranging from 4.4% (Modelo Especial) – 5.4% (Modelo Negra).
Nutritional Information
Away from the customized Bud Light versions, a standard 12-ounce bottle of Bud Light contains 110 calories, 6 grams of carbs, and a gram of protein. A 12-ounce bottle of Modelo contains 143 calories, 1.1g of protein, and 13.6 grams of carbs.
Modelo is a bit on the heavy side with carbs and calories, so you should drink responsibly to avoid health issues.
Does Bud Light Taste Better Than Modelo?
The answer to this question will be strictly based on the beer preference of the consumer. Both drinks have topped the market in volume and dollar sales for years, and it's safe to conclude that they serve their purpose on any occasion.
Besides, people tended to take Bud Light because of its low calories and carbs. But since Bud Light sales declines daily with the boycotting action, Modelo now serves as America's top-selling beer.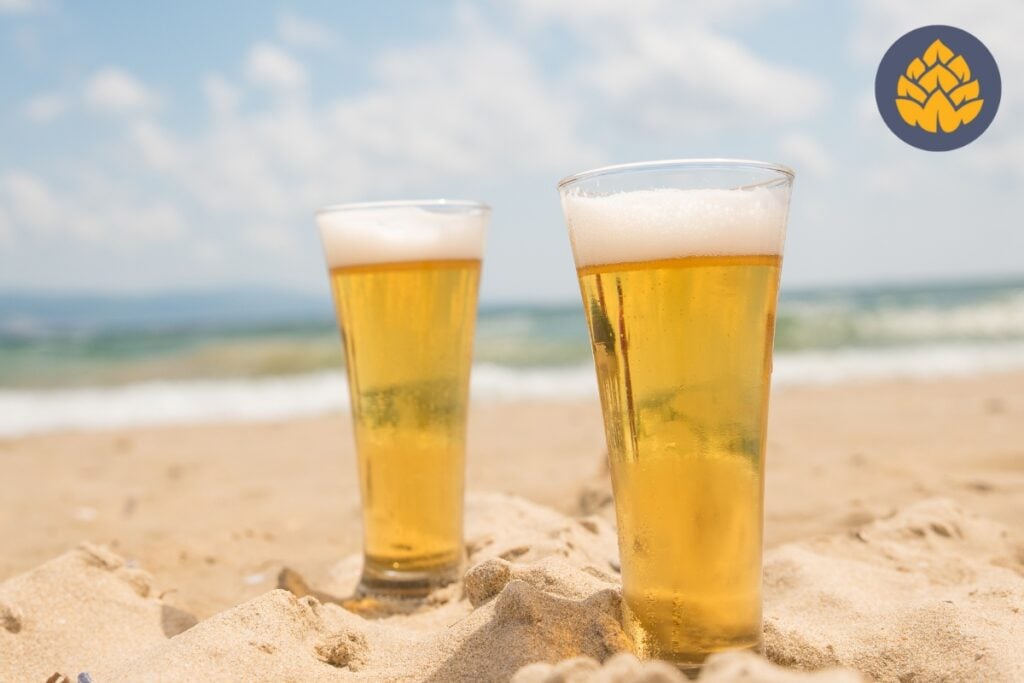 What Is Modelo Best For?
If you want a heavy beer with a strong fruity aroma to accompany your spicy dishes, Modelo is your best choice. Wondering how does Modelo tastes like? Modelo gives a rich, sweet, and crispy taste that makes it perfect for virtually all occasions.
Characteristics
Modelo came into existence in 1925 as a Pilsner-type Mexican lager brewed to give an orange blossom honey aroma. It's made with non-malted cereals, hops, barley malt, and water. The beer has an attractive deep golden hue and a sweet, refreshing taste to make you come for more.
It's distributed by Constellation Brands in the U.S. and has overtaken Bud Light's sales to become the best-selling beer in Mexico and America. It pairs excellently with spicy dishes and salads and comes in varieties other than the Modelo Especial. You can get a pack with 12 bottles for about $12 – $16.
Pros
Stronger, richer flavor
Cheap
Different varieties
Sweet and refreshing
Attractive golden hue
Cons
Bitter aftertaste
Heavy carbs and calories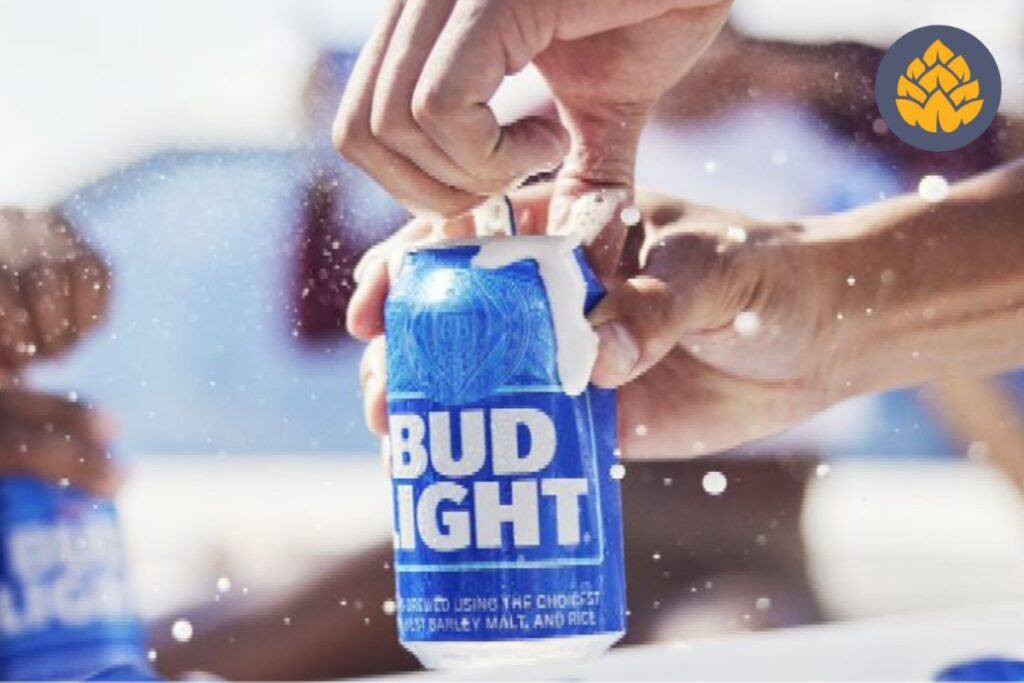 What Is Bud Light Best For?
Bud Light is practically the beer of the summer, with record sales for over a decade before the recent boycott. The light beer has been talked about by the reputable Bump Williams Consulting Firm as one of the revolutionary beers to hit the alcoholic beverage market.
The light beer was invented in 1982, brewed to give an alcoholic beverage with low calories and carbs but with a refreshing, lightly sweet taste and clean finish. Before Bud Light falling in its brand's sales, it was the ideal and go-to beer for summer activities.
Characteristics
The light beer is distributed by Anheuser Busch InBev, and it's available in packs of 12 dor $10 – $20. It comes with a pale yellow color and a moderately sweet and crisp taste.
Pros
Light and moderately sweet
Low in carbs and calories
Different varieties
Zero preservatives
No bitterness
Cons
Related Articles
Discover more comparisons with the classic light beer brand as reviewed and detailed by our expert zythophiles. These include the differences between Bud Light and Busch Light, the classic Miller Lite vs. Bud Light debate, and the divisive comparisons between Bud Light and Budweiser.
Wrapping Up
With this, you now know the major differences between Modelo and Bud Light, besides their taste. Deciding which one is the best falls entirely on your preference across the discussed categories. We don't discriminate with any of the beers, and we highly recommend you enjoy both for suitable occasions!