Guinness Beers are brewed in over fifty countries and sold in over 120 countries worldwide. Undoubtedly, it's one of the most popular beers ever made, tracing its origin to Dublin, Ireland, over 260 years ago. There are several successful Guinness varieties, from the Guinness Draught to the Guinness Foreign Extra Stout, which we'll review in this article.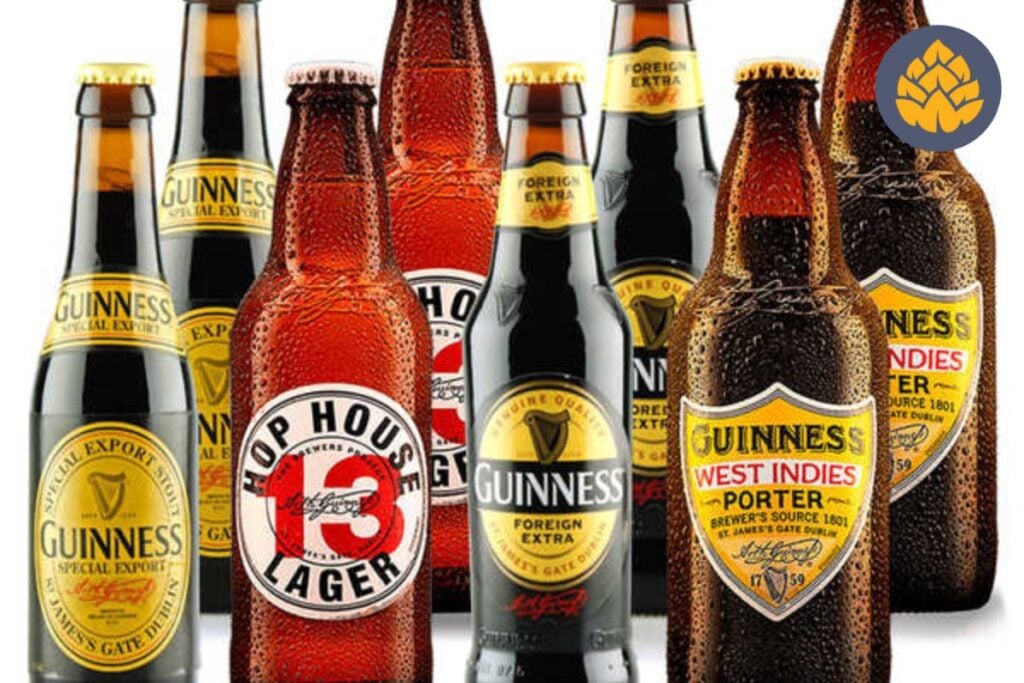 But first, let's look at the brand's journey from its establishment until now. Learn more about Guinness and raw egg in our detailed article.
Everything You Should Know About Guinness Beers
Guinness Brewery was founded in 1759 by Arthur Guinness at St. James's Gate Brewery in Dublin, Ireland. The legendary Arthur Guinness signed a 9,000-year lease on St. James's Brewery, and the rest is history. This brewery was passed down from generation to generation before a merger with the Grand Metropolitan.
That merger formed the company Diageo, which is responsible for establishing and distributing Guinness breweries and products worldwide. Today, the St. James's Gate Brewery serves as the Guinness Storehouse, a brewery open to tourists worldwide to experience the birthplace of Guinness. This storehouse is now part of Guinness' heritage, alongside the insignia of Brian Boru's Harp.
Guinness beer has made a major impact in Ireland and the rest of the world. For instance, the brand helped in the restoration of the St. Patrick's Cathedral in Dublin, prompting them to become the unofficial beer of St. Patrick's Day. They've helped many underprivileged communities in Dublin and beyond via the Guinness Trust in London and the Iveagh Trust in Dublin.
Guinness beers are used on several occasions, from family gatherings to parties. You can even mix your Guinness with cider to make cocktails for a classy dinner.
In 1959, the traditional Guinness made with CO2 was dropped to adopt nitrogen gas. Although this has zero health benefits on drinking Guinness, it gives you a smoother, creamier, and non-fizzy drink to go with anything.
With that. we delve into some of the best Guinness variations that you should try out today!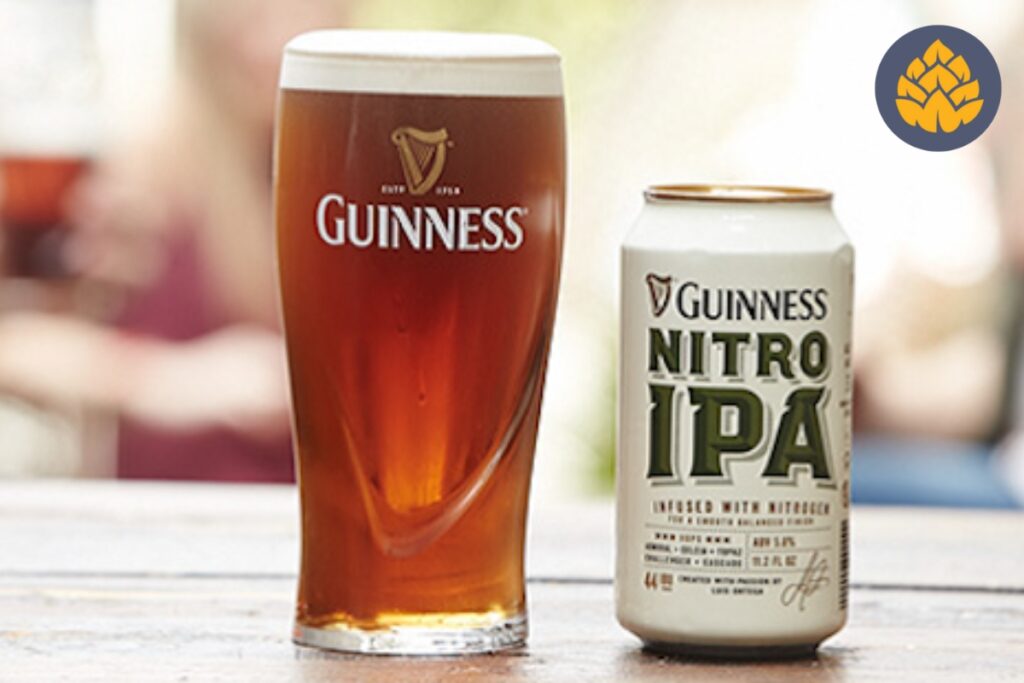 Guinness Nitro IPA
Guinness Nitro IPA is one of the premium releases from the Guinness brand, hitting the market in 2015. It's an alcoholic beverage made with a unique brewing process and ingredients. Some of these ingredients include Admiral bittering hop, aroma hops, Guinness yeast strains, roasted barley malt, nitrogen, and carbon dioxide.
It has a golden/honey color and pours dense, creamy foam, thanks to the nitrogen bubbles. Its flavor is a balanced profile of bitter hops, citrus, and barley. An 11.2-ounce serving of this Guinness Nitro IPA contains 5.8% abv, 11 grams of carbs, 154 calories, and an IBU of 44.
You'd enjoy this beer with dishes such as beef stew, short ribs, kidney pie, oysters, soda bread, and shepherd's pie.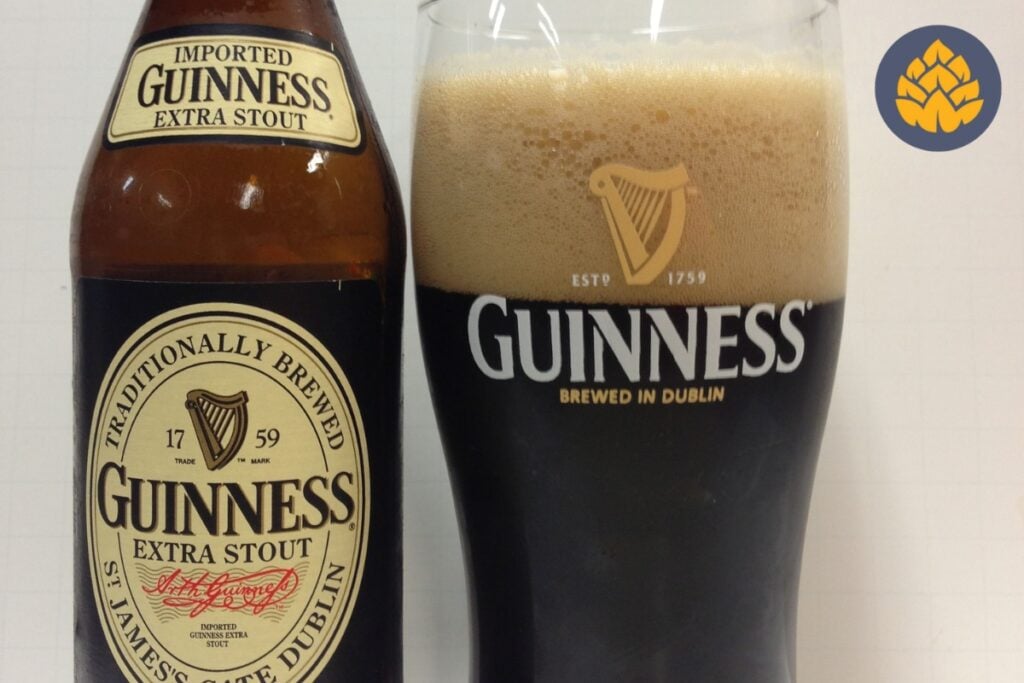 Guinness Extra Stout
The Guinness Extra Stout is widely recognized by Guinness drinkers as the OG Guinness beer. It was an upgrade from the Guinness stout when the company was exporting its products on long voyages to other countries. The Guinness Extra Stout is made from malt, Irish barley, hops, water, and yeast. It comes with a balanced flavor of bitter and sweet, giving you extra crispiness and thickness.
An 11.2-ounce serving of Guinness Extra Stout contains 25 grams of carbs, 2 grams of protein, 108 calories, and 5.6% alcohol by volume. This Guinness variation has been touted to offer numerous health benefits as it contains antioxidants, ferulic acid, iron, fiber, and B vitamins. However, moderate drinking is still advised when taking the beer.
Food pairings include meat meals, seafood, burgers, and spicy dishes. They come in cans and bottles for purchase.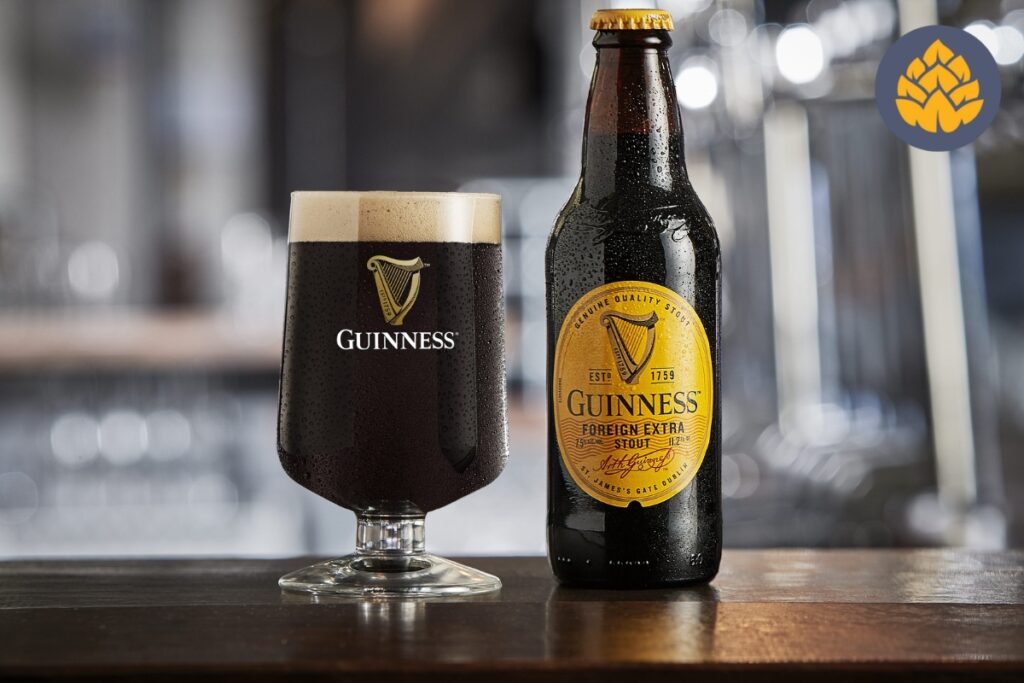 Guinness Foreign Extra Stout
Compared to the other stouts, the Foreign extra stout comes with a high alcohol content of 7.5%. So, you want to practice moderate alcohol consumption by taking just a bottle or two. This brew is made with hops, roasted barley, grains, yeast, and water.
It gives you a deep bittersweet flavor with high notes of malts and chocolate. Its aromas are even better with a combination of scents, including dark coffee, sweet chocolate, malt, nuts, and caramel. An 11.2-ounce serving contains 3 grams of protein, 14 grams of carbs, and 176 calories. The beer has an IBU of 47.
You'll enjoy a bottle or can of it with a shepherd's pie, beef stew, baked salmon, soda bread, and fish & chips.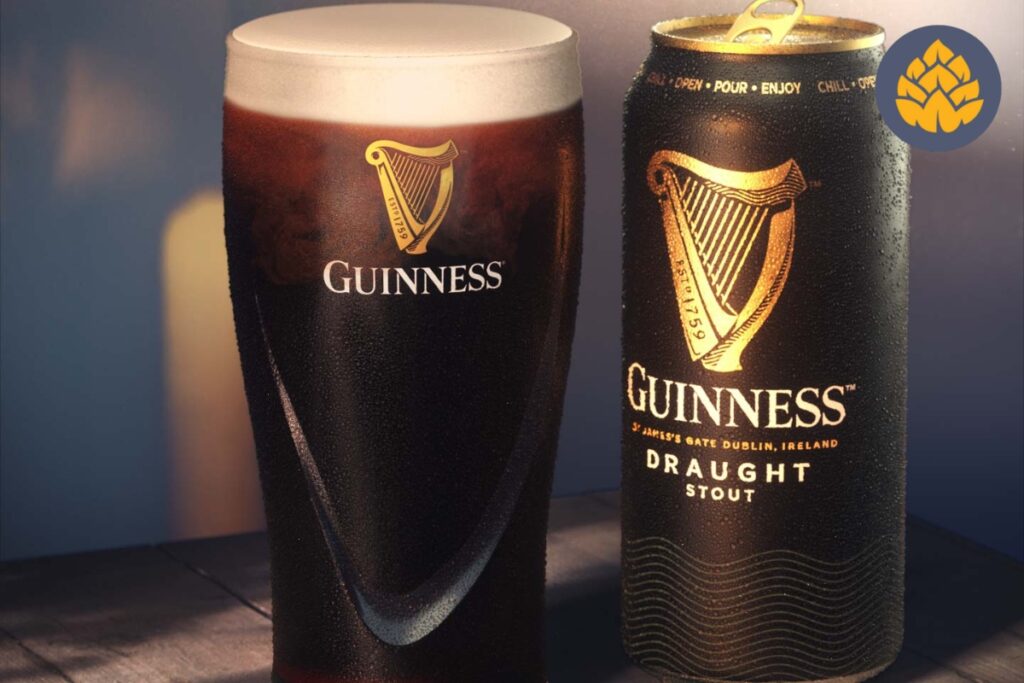 Guinness Draught Stout
When you hear someone ask for a pint of that black stuff, this is the pint of Guinness they're referring to. It's a rich and creamy beer made from malted barley, roasted barley, hops, yeast, nitrogen, and water. This brew gives you a beer with a balanced bittersweet flavor and hints of roasted barley.
Although we advise moderate alcohol intake when drinking beer, this brew has only 4.2% abv. So, you can indulge in more than two bottles at a time. A 100-ml serving of the beer contains 35kcal, 0 grams of fat and 3g of carbs.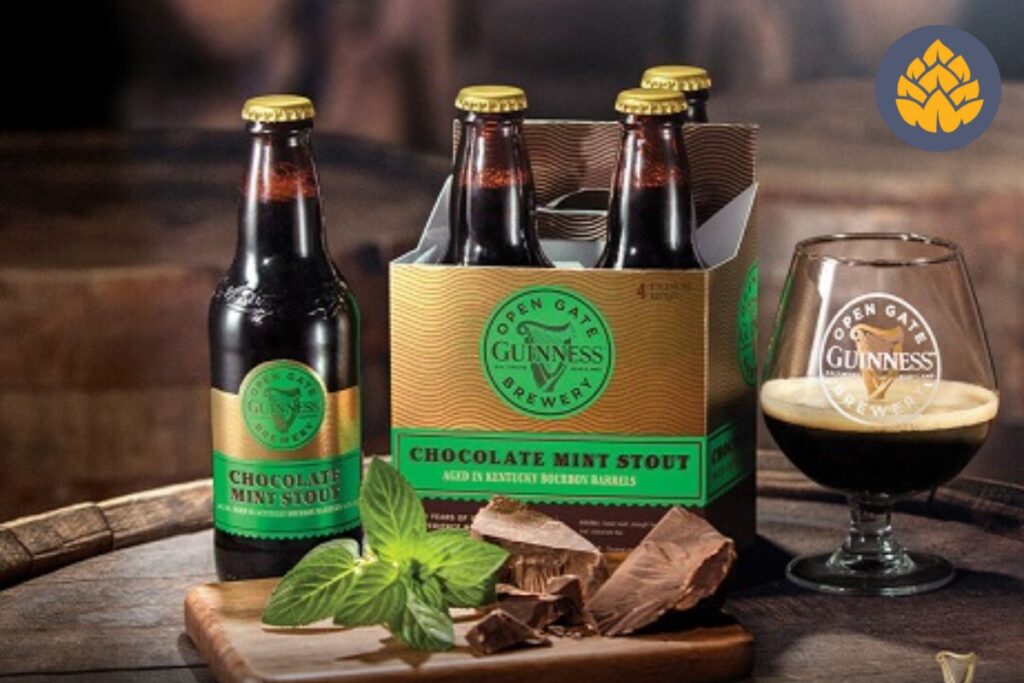 Guinness Chocolate Mint Stout
The Guinness chocolate mint stout is a limited edition beer, created specifically for the winter season. It combines flavors of milk chocolate and mint to give you a delicious beverage to warm you up. Its aromas are even better, combining scents of coffee, bourbon, char, roasted barley, and vanilla.
The beer is brewed with, aged in bourbon barrels, and conditioned in pure cacao. Your alcohol consumption should be on the watch with this brew, as it contains 10.8% alcohol by volume. A 12-ounce serving gets you 21 grams of carbs and 257 calories.
You'd enjoy this beer with crackers, dark chocolate, grapes, plums, dates, and a range of cheeses.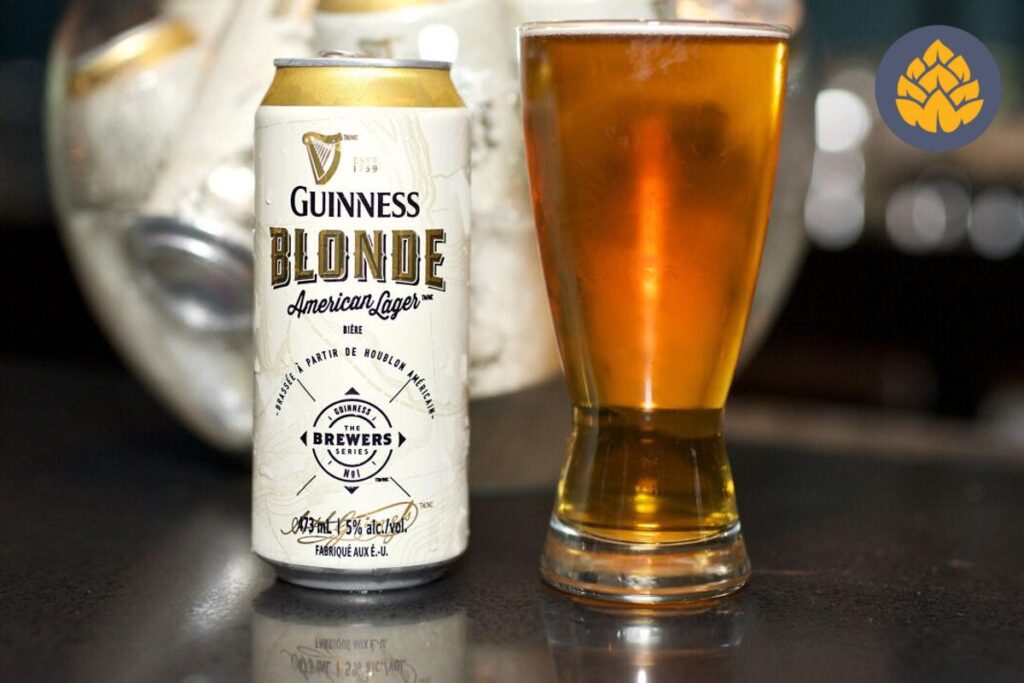 Guinness Blonde
The Guinness Blonde is one of the beers you want for summertime. It's a fruity beer with high carbonation and a crisp, dry, sweet, yet lingering malty finish. It's popular within the United States, and it's brewed from American hops, caramel malts, citrus notes, Guinness yeast strain, and water.
Guinness Blonde is low in alcohol content, with just 5% abv. A 12-ounce serving contains 1.8 grams of protein, 10.5 grams of carbohydrates, and 139 calories. The beer pairs perfectly with just any meal.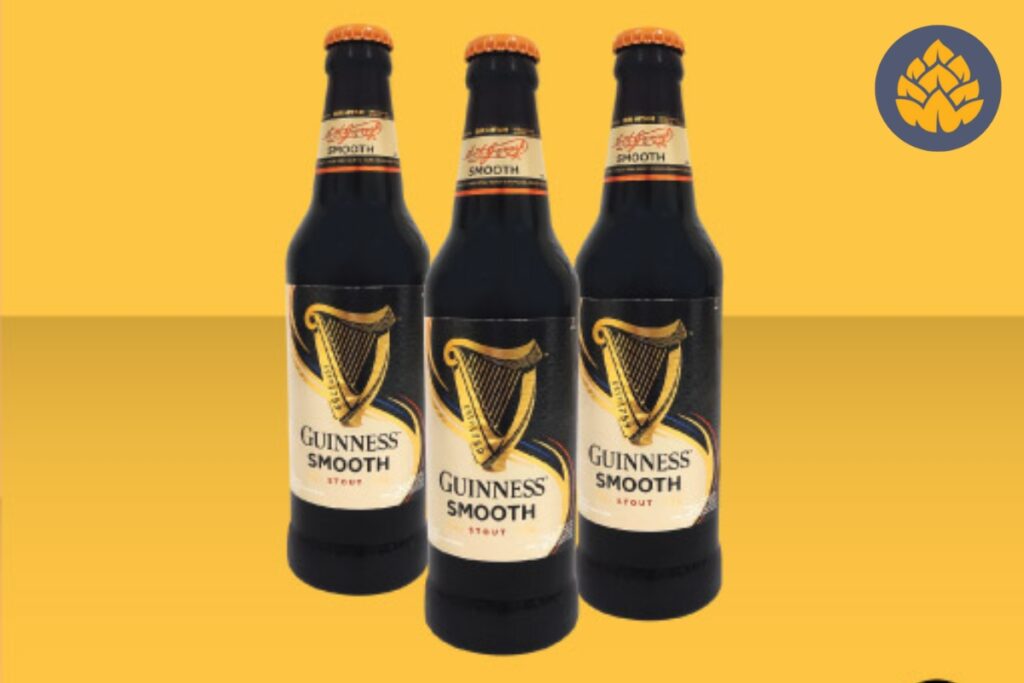 Guinness Smooth
Guinness Smooth is another very successful product of the Guinness brand. It's advertised as the beer that makes you feel like you're kissing a marshmallow cloud, presenting itself as a creamy and rich brew. It's made with sorghum, roasted barley, malted barley, hops, yeast, and water. The taste is best described as bittersweet, with notes of roasted barley and a refreshing finish.
A 100-ml serving of the beer contains 7.5 grams of carbohydrates and 57 kcal. It has 4.5% alcohol by volume, and you'd love it with your light dishes.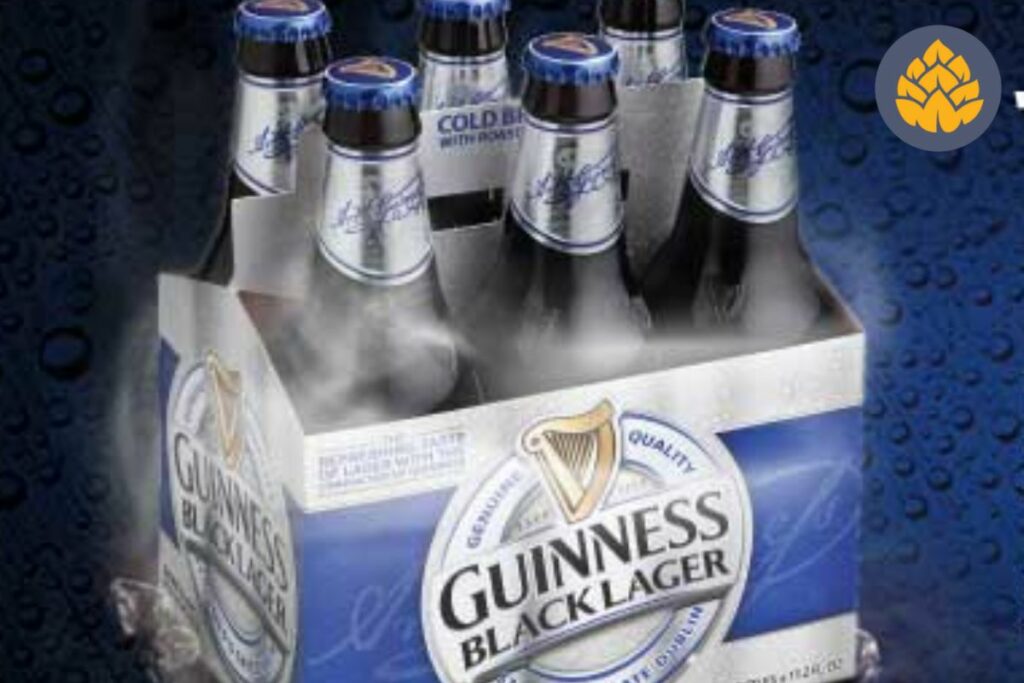 Guinness Black Lager
The Guinness Black Lager was created in 1799 and presented as a lighter version of the extra stout. It's brewed with hops, malt, yeast, and water to give a balanced flavor profile and a refreshing finish.
It is also cold-brewed and comes with an alcohol content of 4.5%. You can have this beer paired with any meal of your choice.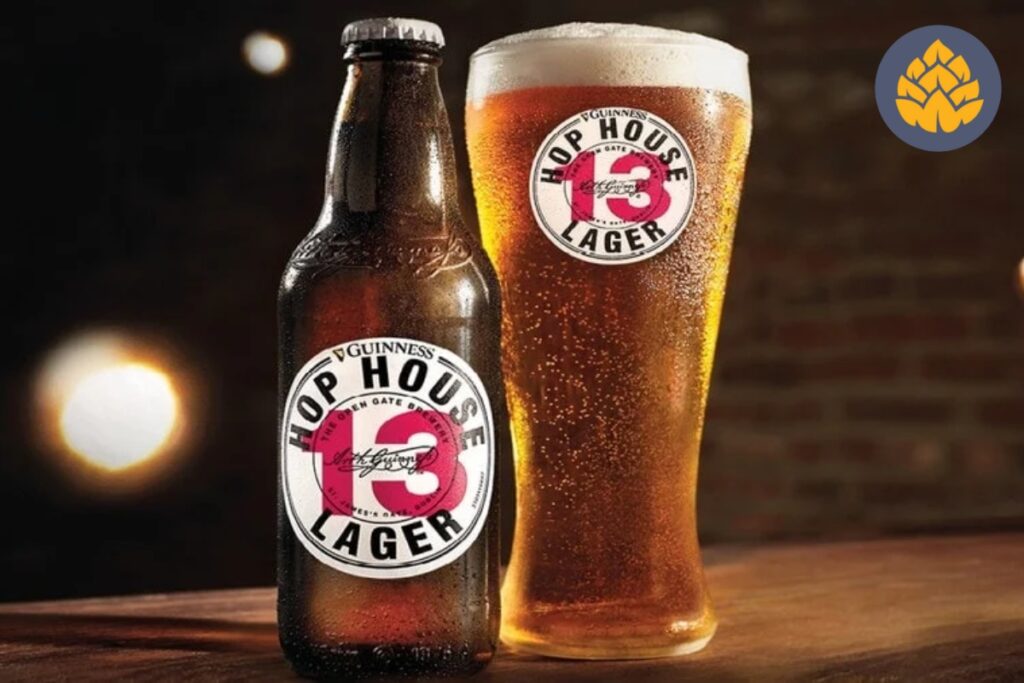 Guinness Hop House 13
The Hop House 13 is a hop-forward beer that's brewed with hops, yeast, malted barley, and water. The beer gets its name from an old storehouse at St. James's Brewery, giving you a full-flavored lager with notes of peach and apricot. It comes with a crisp, refreshing, and malty finish.
It has an alcohol content of 4.1% and contains 35 kcal and 3 grams of fat. You'd enjoy the beer paired with several dishes, including barbecues, pizzas, steak, seafood, and salads.
FAQs
What is a Guinness nitrosurge?
It's a device you fit into cans and bottles to give you a pour that separates the beer from its nitrogen bubbles.
How many people have visited the Guinness storehouse so far?
Over 20 million tourists have come to experience the history of the James's Gate Brewery.
Are there health benefits to drinking Guinness beers?
The extra stout beer comes with antioxidants that reduce the rate of heart disease, fiber to aid digestion, B vitamins for cell metabolism, and folate for DNA development.
Alternatives & Comparisons
Some of the popular comparisons with Guinness beers are given in the headings below.
Learn the differences between the draught and extra stout variations of Guinness. This will help with your preferences, from taste to food pairings.
If you're a big fan of stouts, this is one comparison you definitely do not want to miss.
Related Articles
Get a detailed review on the different tastes of the Guinness variants, and see this article on why you might find a ball in Guinness can.
Wrapping Up
With this review, you now know the top variants of Guinness and what they contain. We expect more products from this company as they grow in revenue in the coming years.