Guinness Blonde Review: Does This Unique Brew Fit the Lager Style?
Guinness Blonde lager has a lot of beer drinkers talking due to its nature. Experienced beer drinkers know this is perhaps Guinness's first venture into experimenting with craft beers, especially lagers. This beer combines premium yeast, malt, and refreshing American hops to create a light yet floral beer that's quite distinct.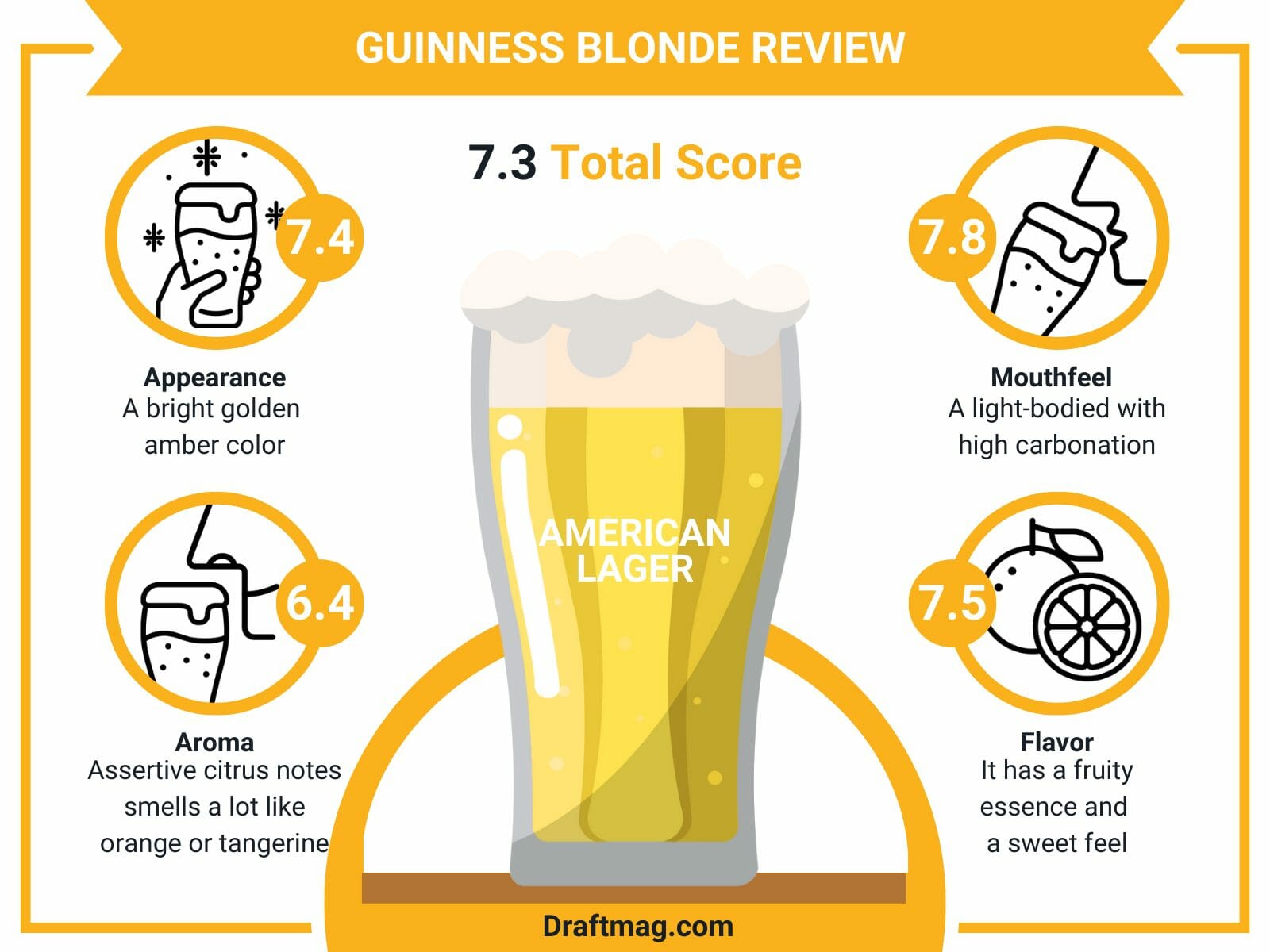 If you're eager to discover how this lager fares among others in the beer market, check out our detailed review below.
Guinness Blonde Stats
| | |
| --- | --- |
| Country | United States (Pennsylvania) |
| Brand | Guinness & Co. Ltd |
| Style | American Lager |
| Taste | This beer tastes fruity, with a mix of maltiness to balance its sweetness. The hops are barely noticeable, and the beer has little alcohol. |
| Body | This lager is light-bodied with active carbonation to give the beer a crisp, dry, sweet, yet lingering malty finish. |
| ABV | 5 percent |
| Flavor and Aroma | Its flavor and aroma are light citrus notes, malts, and American hops. |
| Serving Temperature | 45 – 50 degrees Fahrenheit |
Tasting Notes
Guinness Blonde Tasting Profile
Guinness Blonde Review
This lager has garnered many reviews across various platforms. While we acknowledge that individual preferences differ, our beer experts have curated this review to give drinkers an idea of what to expect. Without gimmicks, here's a breakdown of this lager based on several key categories.
– Appearance
This beer pours a bright golden amber color that's effervescent and quite intriguing. A dense white foamy head rises to the top of the glass and sits elegantly for a couple of minutes before it recedes. Once it recedes, you can see a small coat of bubbles settling and a nice ring of lacing that sticks to the side of the glass.
It has just the right amount of carbonation to produce streams of picturesque bubbles, especially as the beer is very clear. In terms of appearance, this beer easily aces the lager look.
– Aroma
You're first hit by a light yet assertive citrus note that smells a lot like orange or tangerine. This is immediately followed by a rich caramel maltiness that gives the beer a creamy scent. There are also noticeable flowery notes at the base that give the beer a sweet, almost seltzer-like aroma.
The hop also shines through; it combines with a strong whiff of yeast to produce a rich, grainy, and almost earthy scent. Overall, the aroma of this beer is sweet, with barely any hint of alcohol.
– Mouthfeel
This beer is light-bodied with high carbonation that gives it a champagne-like effect. It also has a tingly effect that produces a textured, almost grainy mouthfeel. Once you get past the textured feel, this beer is crisp with a rich bready-malt finish. The citrus note also comes to play, lending the beer a dry finish.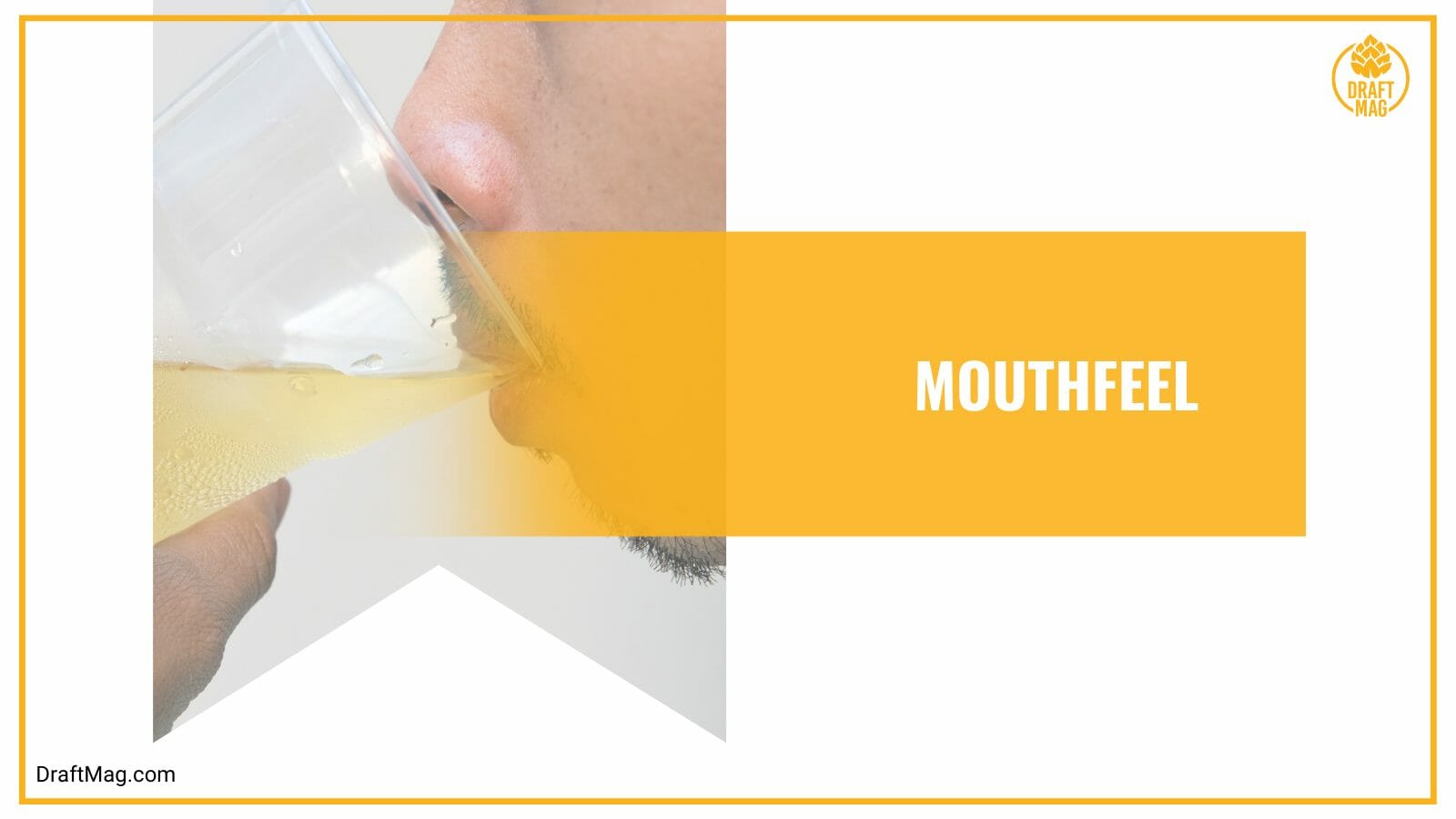 One thing to like about this lager is how its mouthfeel is very soft and smooth on the palate. For a light-bodied beer, it does quite well, especially with its fruity sweetness and lingering maltiness. There's no noticeable alcoholic tinge.
– Flavor
This beer is mildly flavored and has more of a fruity essence. You can easily detect the orange notes as they are predominant. There's also a doughy flavor that's subdued but discernible. Although quite mild, you will notice the hop flavor of this lager.
The beer contains malt, but it is barely noticeable. Just like its aroma, the flavor profile of this beer gives it a sweet feel. Overall, the flavor of this beer is quite simple, yet we like that it isn't too bland. Due to its citrus flavors, this beer is more complex than you would expect from most American-style lagers.
– Food Pairings
This beer has a similar taste to a Saison, so it pairs well with just about any meal. If you're a fan of spicy meals, you can try this lager with roast chicken, spicy buffalo wings, Indian curry, barbecue sauce, steak, and every type of grilled dish. Mildly flavored meals to pair with beer include salad, cheese, and seafood like salmon, pizza, French fries, and burgers.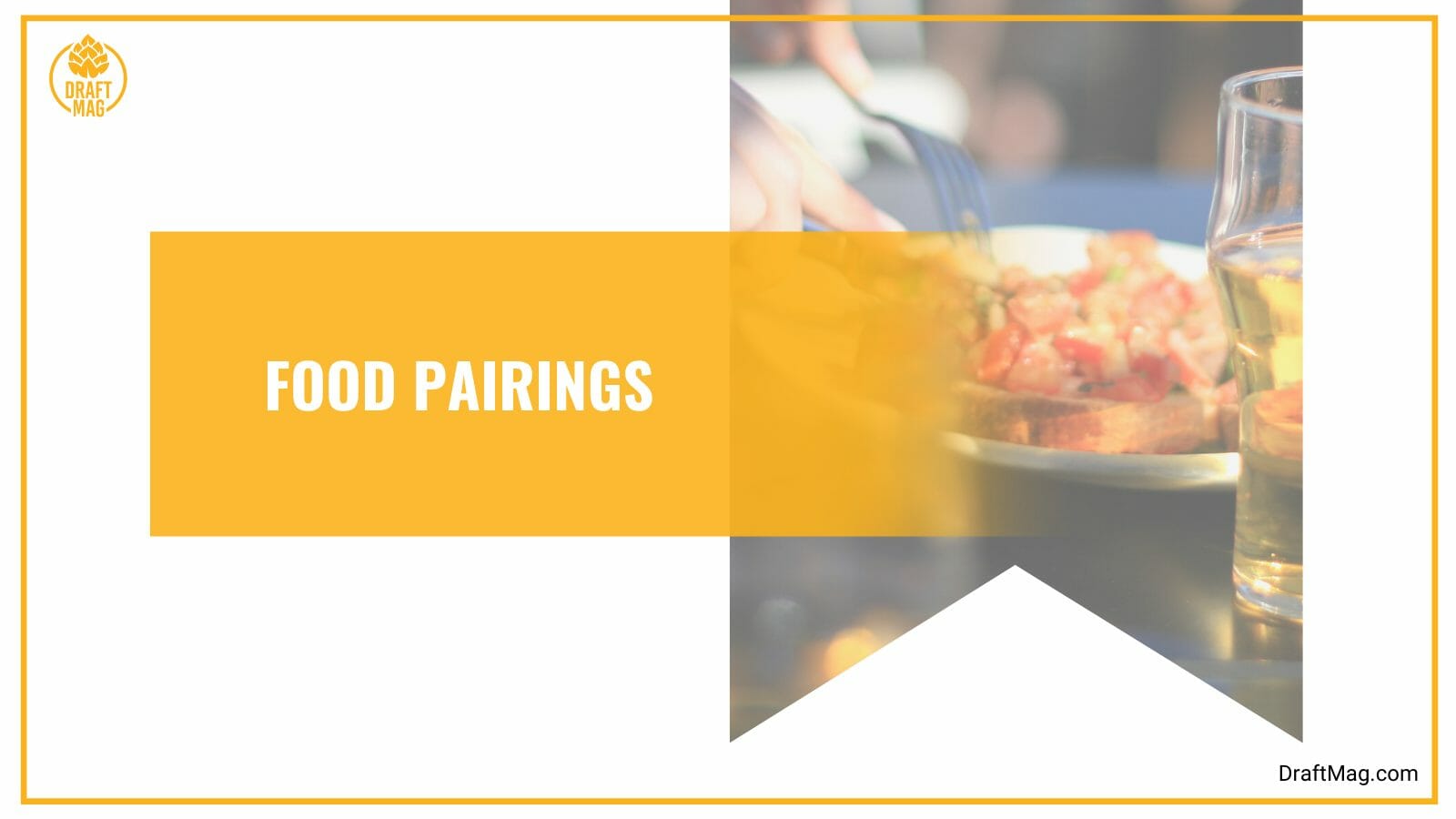 Cherry pie and apple cobbler are some sweet desserts to pair with this beer. Fruit salads are also a lovely accompaniment for this American-style lager.
Ingredients
It is made in the typical lager style, combining citrus notes, water, and Guinness's yeast strain. It also contains a variety of premium American hops like Willamette, Mount Hood, and Mosaic, as well as a mix of caramel malts and other specialty malts.
Nutrition Facts
It has 139 calories, 10.5 grams of carbohydrates, 1.8 grams of protein, and zero grams of fat. It has an alcohol volume of five percent and may contain gluten due to the presence of barley malt in its composition. This lager also has high carbs, so it may not be ideal for drinkers on a keto diet.
History
This beer was first produced in 2014 as part of the brewery's experimentation process. Known as the "Discovery series," this lager is the flagship beer of the series. The company boasts that the idea for the lager came from the historical relationship between America and Ireland. The beer is made with a mix of hops, citrus peel, yeast, and American hops.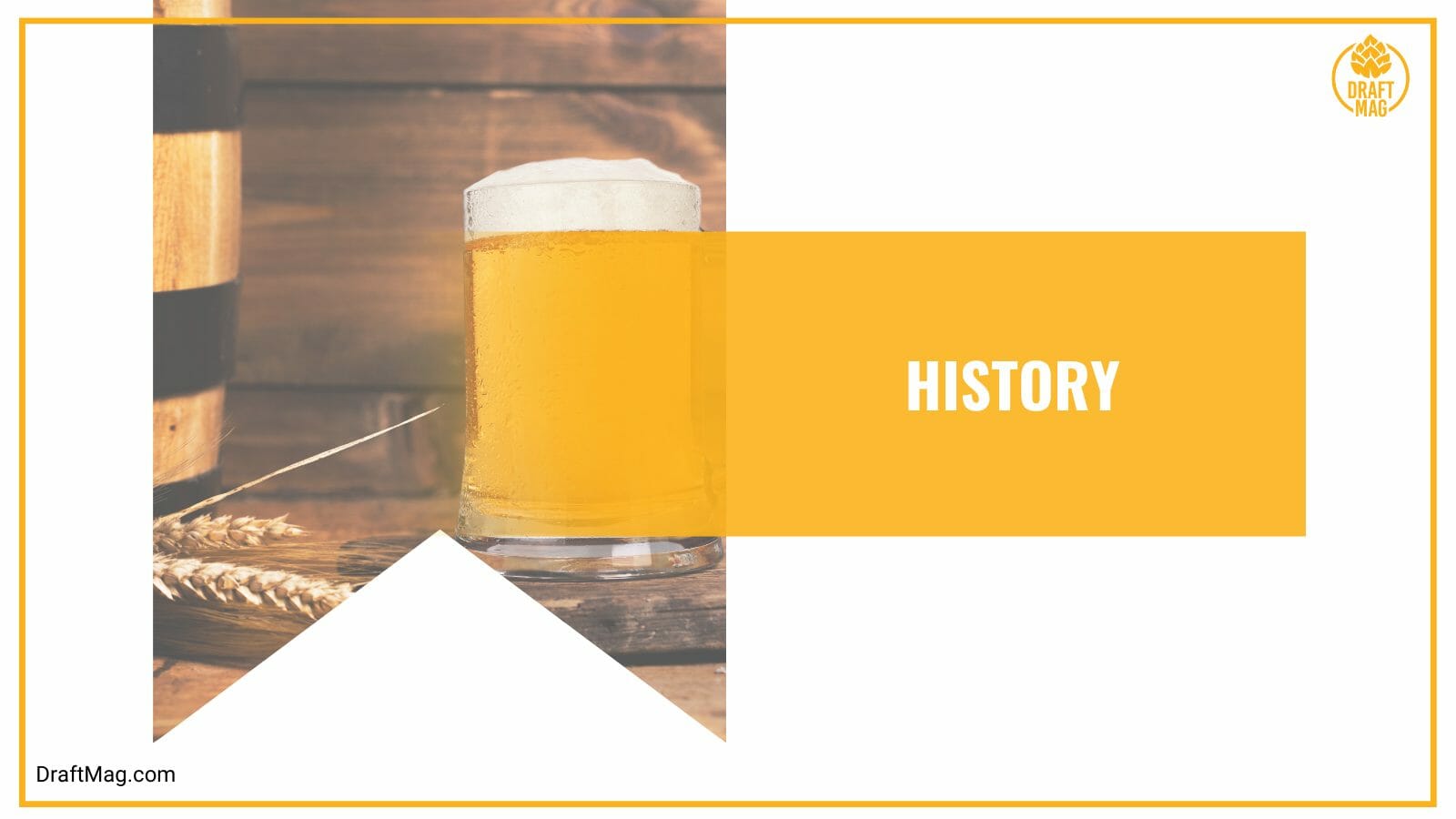 This lager tastes refreshing and sweet, with just a bit of an alcoholic presence to let you know it's still a beer. It is available at any beer or liquor store near you.
Conclusion
Here's a recap of what we discussed in this review:
Guinness Blonde American Lager has 5 percent alcohol and is produced by Guinness in the United States.
Its taste, flavor, and aroma are quite light, with a lot of flowery and citrus notes and a vibrant flavor and malty character. It is mildly hopped.
This beer is light-bodied with high carbonation, giving it a fizziness that's almost the same as what you'd get with a bottle of champagne. It's quite crisp and has a dry but lingering malty finish.
You can pair this lager with pizza, salad, tacos, grilled dishes, roast chicken, Indian curries, barbecue sauce, and apple cobbler.
Drinkers would easily agree that although this beer won't rank in a list of top 10 lagers in the world, it is still a great-tasting beer to have at any time of the day. Whether you're an experienced or new beer drinker, this beer is very easy to drink with an interesting mouthfeel to keep you going. Hence, we recommend you give this beer a try today!