Bells Bright White Review: Sweet and Mellow Witbier 
Bells Bright White is one witbier that stands out from others, giving you a smooth wheat and Belgian yeast flavor and a super carbonated mouthfeel. The beer is refreshing with spice and typical wit flavors, giving you a full experience.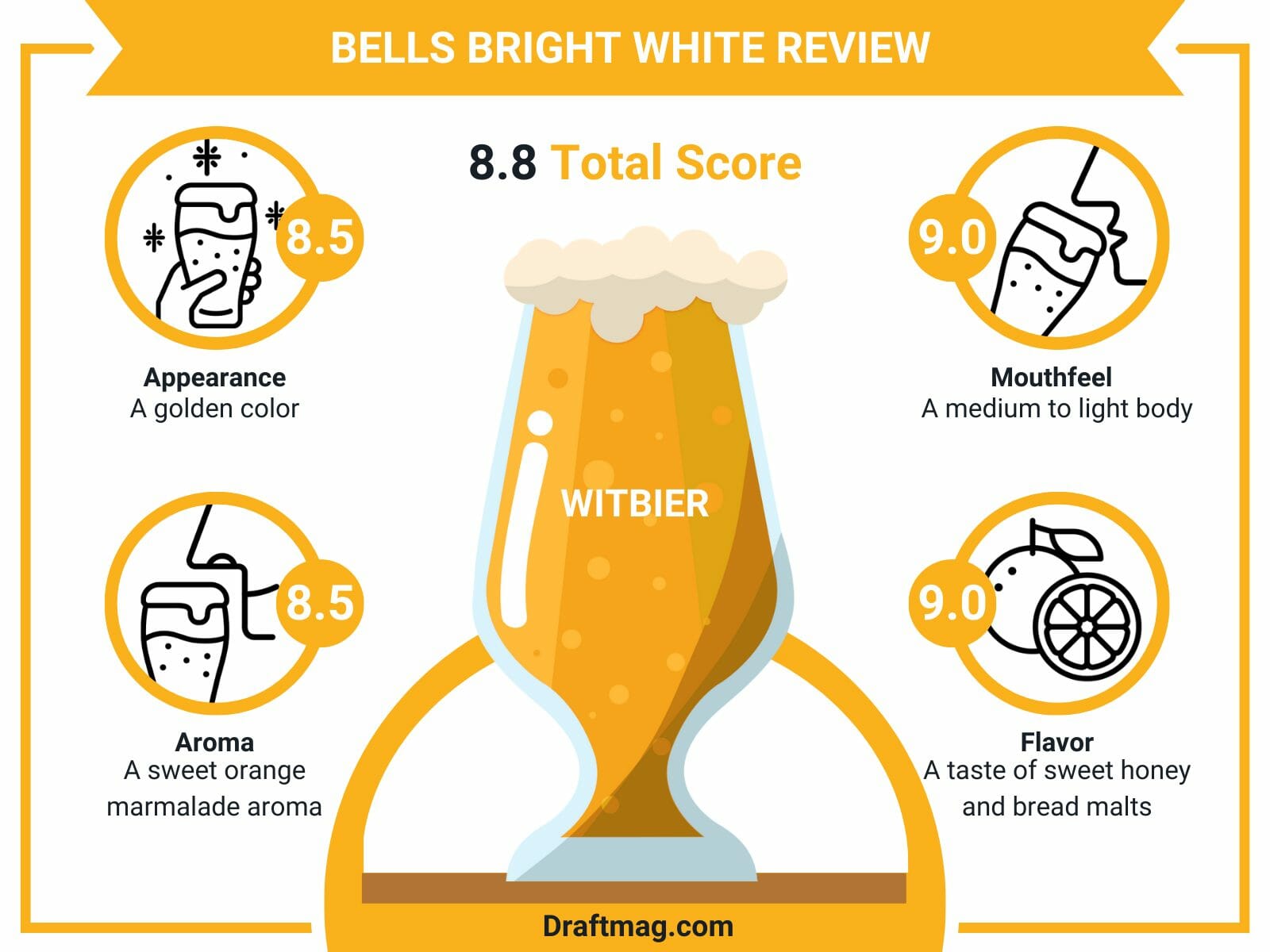 It goes down easy with every sip that you take and has a pleasant character, even for those that are not familiar with wheat beers. In our review below, we cover all the details of the Winter Wit before you take your first sip. 
Bells Bright White Stats
| | |
| --- | --- |
| Country  | United States |
| Brand | Bell's Brewery  |
| Style | Witbier |
| Taste  | Wheat, fruit |
| Body | Medium-Light Body |
| ABV | 5 percent |
| Flavors & Aromas | Wheat, grain, fruit, yeast, clove |
| Serving Temperature | 40 – 45 degrees Fahrenheit |
Tasting Notes
Bells Bright White Tasting Profile
Bells Bright White Review 
Appearance: 8.5/10

Aroma: 8.5/10

Mouthfeel: 9/10 

Flavor: 9/10
Bright White Ale is a Witbier with a 5 percent alcohol content and a thirst-quenching character. It was made by Bell's Brewery to offer a drinkable and flavorful experience with every sip. The beer is advertised as a Winter Wit because it's a fantastic choice to keep you warm on cold days. At the same time, the beer is thirst-quenching on a hot day.
The witbier has a bright gold appearance and a medium to light mouthfeel. There are flavors and aromas of wheat, grains, fruit, yeast, and clove, with a refreshing taste. It's the ideal choice for beer lovers that have not tried out a wheat beer before and are looking for an entry-level option. 
Serve the beer in a tulip glass, as the glasses are designed with a bulbous shape and a short stem underneath them. You can easily twirl the wheat beer in your glass and enhance the aroma. The ideal serving temperature is from 40 to 45 degrees Fahrenheit, and you can garnish it with a lemon slice.
– Appearance 
On the pour, the wheat beer offers a golden color that glows and looks great in a tulip glass. The golden appearance is a bit cloudy or hazy, but you can still see through it. There are a few unfiltered particles and visible carbonation.
The foamy white head is up to a couple of fingers high when you first pour it, but it reduces to a nice white cap on top of the glass. It leaves a sudsy lacing against the glass. 
– Aroma 
The aroma of the Winter Wit is funky and yeasty, as expected from a wheat beer. It follows the style ideally, with a mild and muted aroma that is quite pleasant. The aroma has some sweet orange marmalade that balances out the wheat aroma.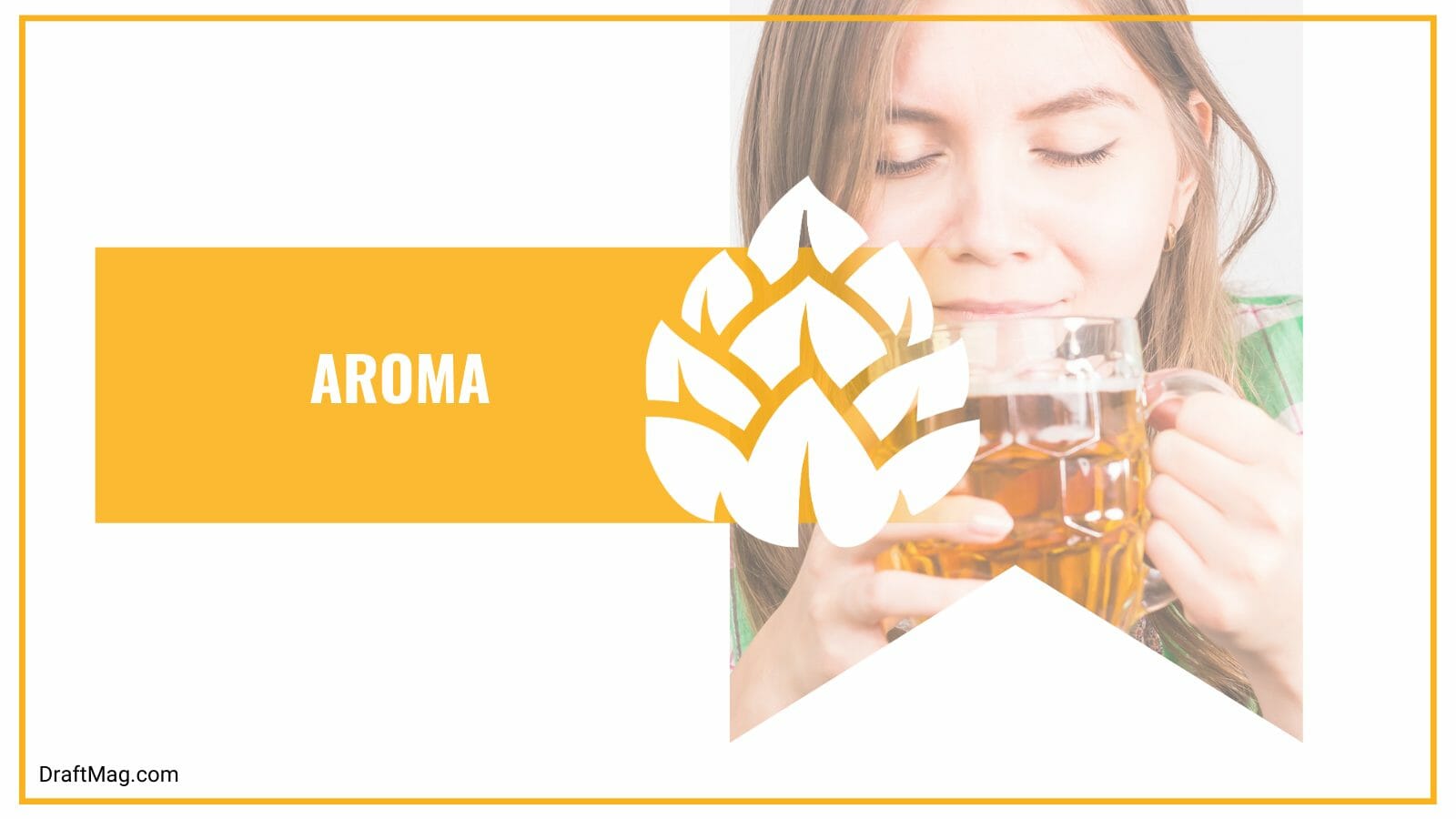 There are also hints of honey and sweet malt in the aroma as it warms up. You might notice a bit of vanilla and spices too. 
– Mouthfeel 
The witbier features a medium to light body that feels great against your palate. The medium body is heavily carbonated, so you can expect a lot of fizziness at the back of your tongue with every sip you take. 
The medium body is also velvety and smooth, and this balances it out with a crisp body caused by carbonation. In the finish, the beer feels crisp, clean, and dry. 
– Flavor 
The flavor of the White beer follows the aroma very closely, giving you a lot of funk and yeastiness, but this is also balanced out by the wheat and malts. Upfront, you get a taste of sweet honey and bread malts that invite you into a velvety wheat malt. The wheat notes are also very prominent in the mid-palate.
Towards the end, the tart citrus becomes more evident, and you get a bit of funk in the aftertaste. You might notice a bit of spice in the flavor, like coriander and clove. There is also a bit of pepper and some floral, citrusy notes offered by the hops. The flavor has a medium bitter finish. 
– Food Pairings
The White beer goes well with various sweet and fruity dishes. You can consider having it with light soups and salads, sweet and fruity Asian dishes, and vegetarian dishes. A good idea is a Caesar salad or a Greek salad with citrus-flavored salad dressing. Sushi is also a good option to pair with your beer.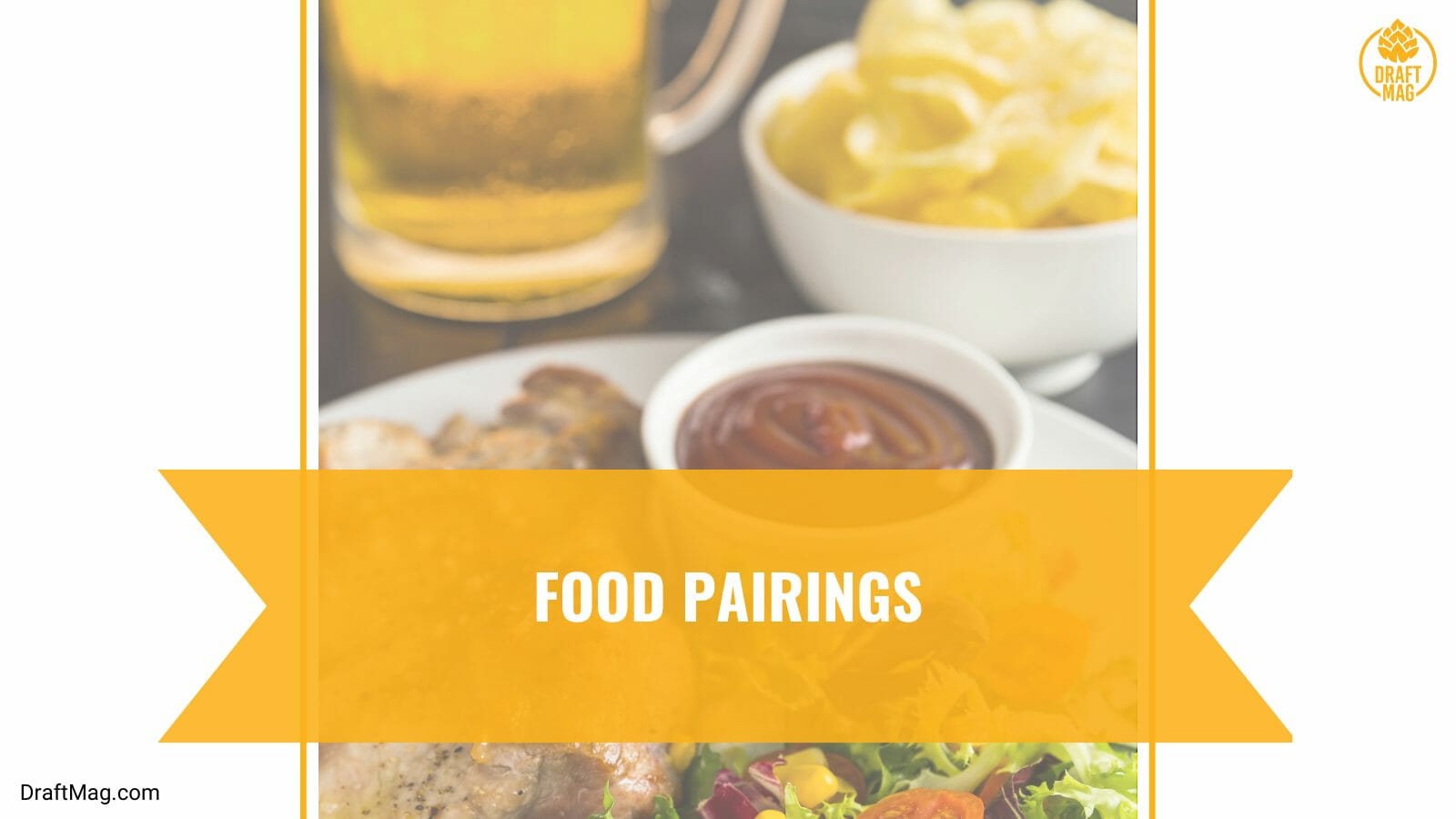 If you enjoy having cheese with your beer, feta cheese or goat cheese will go great with this witbier. Gruyere cheese is also a fantastic option for pairing with your beer. Citrus desserts like banana orange crepes or a panna cotta with lemon will go great with this beer.
Other options that you can enjoy with the wheat ale include buffalo wings, spicy noodles, fruit tarts, and pastries. You can try it out with lighter food like chicken, salmon, pork, and bratwurst or spicy and hearty foods like those from the Mexican cuisine. 
Ingredients 
The Belgian white was made with standard ingredients of water, malt, hops, and yeast. The brewery does not state what the exact malts and hops used to make the beer are. The malts are a blend of barley and wheat, and they offer sweet grains that persist throughout the flavor. You might notice a bit of floral and fruity hops as you drink.
The yeast used to make the beer is a Belgian ale yeast strain that is known for making wheat beers. The ingredients would offer clove and fruity aromas and flavors even if the brewers did not add any spices to the making of the beer. 
Nutrition Facts 
The alcohol content in the witbier is 5 percent in every 12 ounces, an expected level for the beer style. There is no perceivable ethanol in the flavor or aroma as you drink. The IBU is 21, which offers low bitterness, most of which is at the end of the taste.
Per 12-oz serving, you get 153 calories and 13 grams of carbs. The beer is not suitable for those on a keto diet because it is a high-carb alcoholic beverage. Any drinker on a diet should consider the calories too. Plus, it is not ideal for those that cannot consume gluten. 
History 
The wheat beer dates back to 2003, when it was first released by Bell's Brewery. In 2019, the beer was rebranded from Winter White Ale to the name it has now, as the brewery believed that it appealed beyond snow and cold temperatures. The recipe didn't change after it was rebranded.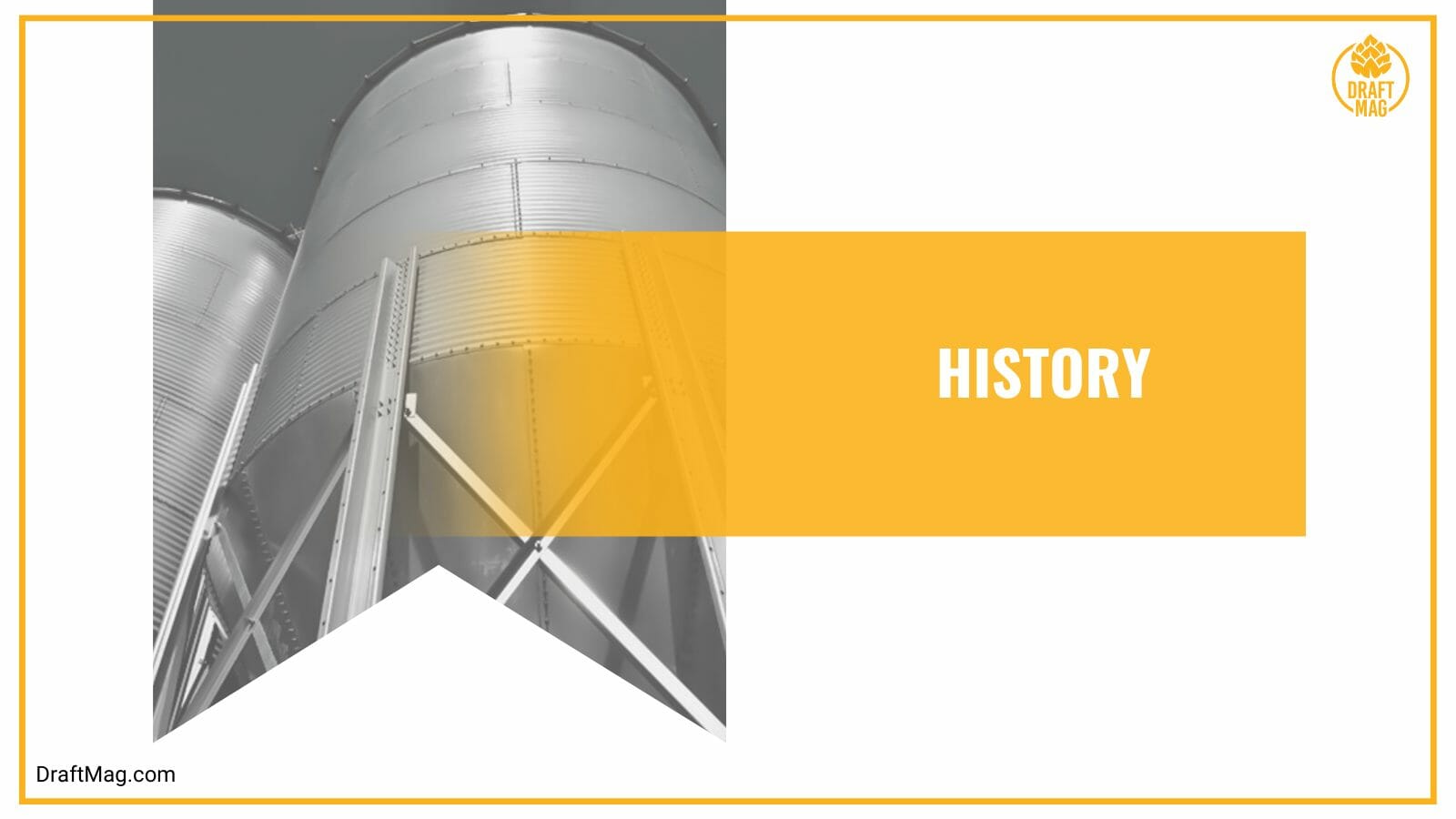 The beer was inspired by the style in the Middle Ages, which is why it doesn't use any spices like traditional wit beers. All the fruity and spicy notes come from the malt and yeast. Aside from this wheat beer, Bell's is mostly known for its stouts. 
Conclusion
Whether you need a beer for the snowy days or a thirst-quencher for hot afternoons, this wheat beer has proven itself as a versatile option.
Here's a rundown of our beer review:
Bells Bright White is a wheat beer with a 5 percent alcohol content.
The beer has flavors and aromas of wheat, grain, clove, fruits, yeast, coriander, and pepper.
It is made with barley and wheat, hops, Belgian ale yeast, and water.
The beer is best served in a tulip glass at 40 degrees Fahrenheit.
It pairs best with salads like Caesar and Greek with dressings, light soups, sweet Asian dishes, feta or goat cheeses, and citrus desserts.
If you're curious about this versatile wheat beer, you can purchase it online or in person at liquor stores and supermarkets. It's also available on tap.