Keystone Beer is one of the top alcoholic beverages in the country, hitting the beer market in 1989. The beer comes in varieties, including Keystone Light, Keystone Ice, Keystone Premium, and Keystone Lime, amongst others. These products have unique flavors and mouthfeels that serve different occasions, from family dinners to summer parties!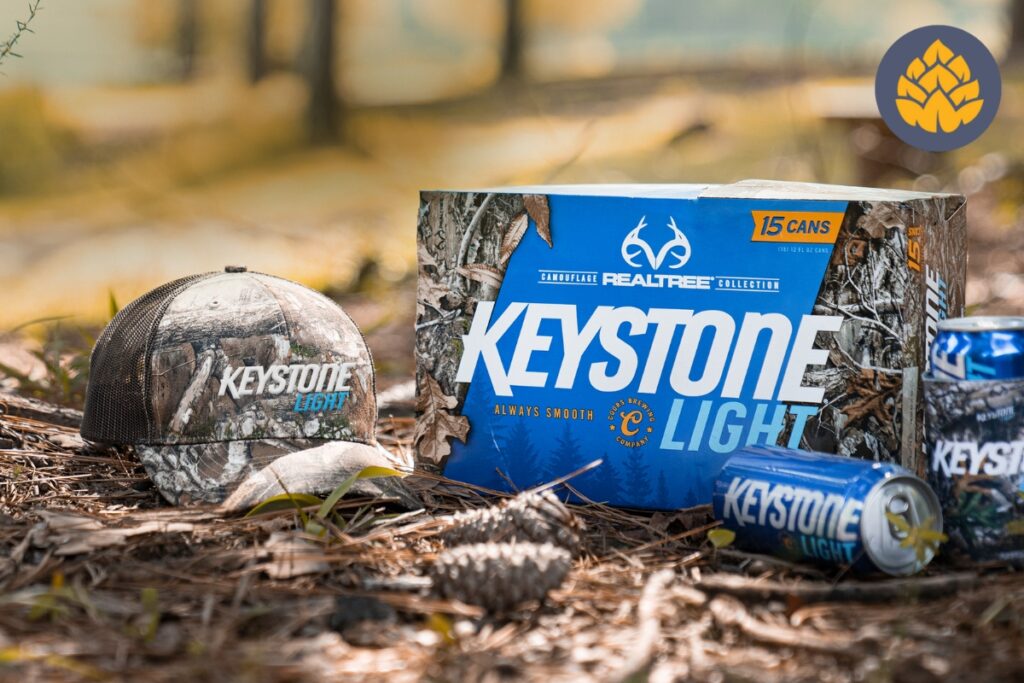 In this article, we give you discuss everything you should know about the beer brand and the varieties available in retail stores and the online beer market.
Everything You Need To Know About The Keystone Beer
Keystone beers are made by the Molson Coors brewing company, a multinational drinks company with origins in Canada and the US. The Keystone Light beer was the pioneering drink that brought Molson Coors to the limelight alongside the classic Keystone Premium beer. Since 1989, these beers have served Mexicans and Americans on virtually all special occasions, game days, and family gatherings.
Molson Coors Brewing Company was formed by the merging of Molson Inc in Canada and Coors Brewing Company in the US. This merged company is also the parent company of popular beers, including Coors Light, Miller Lite, Carling, and Zima. Although the Keystone Light beer is their major product, you'll come across other varieties, including Keystone Premium, Keystone Ice, and the Keystone Lime Keylightful.
Keystone beers mostly come in 30-pack and 15-pack cases. They're cheap, as the very popular Keystone Light beer ranges in price, from $8.98 – $17.27, for the 30 and 15-pack cases, respectively. Asides from the light beer, there's the Keylightful, which are light beers that are infused with raspberry-lime. These drinks are to entice younger, legal drinking-age consumers.
These beers and more are highlighted and discussed in the following headings.
Keystone Light Beer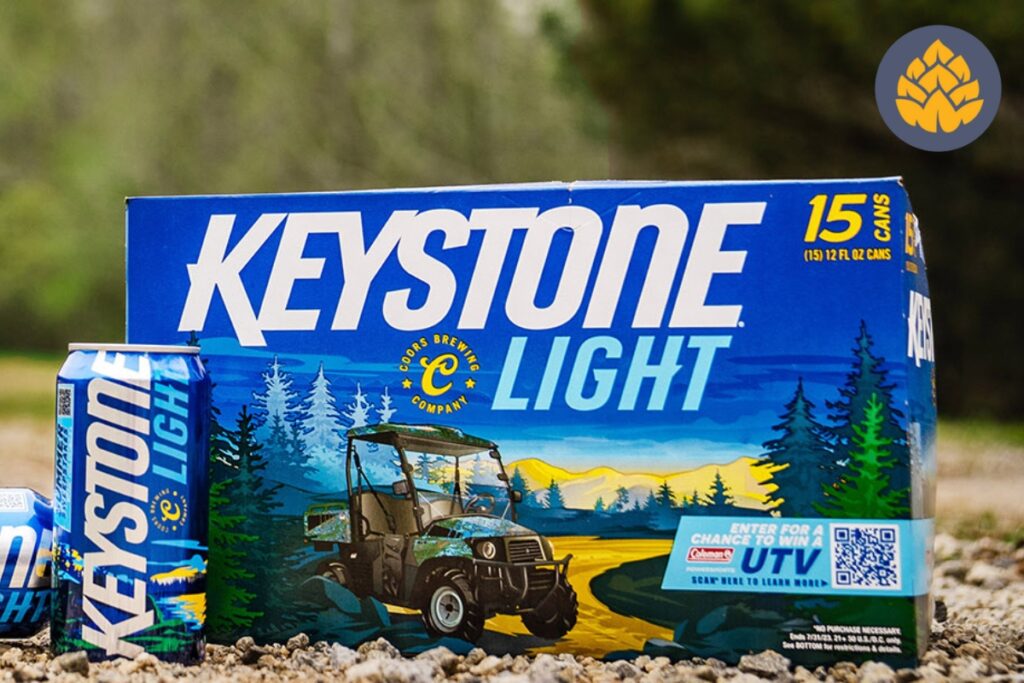 This light beer was the first product from Molson Coors and has remained at the forefront of the company for over three decades. It's a light-lager beer made with corn syrup, hop extract, yeast, malt barley, and water. Although with a metallic taste like that of Coors Light, this beer goes down easy and has a sweet smell.
Keystone Light beer comes in a golden yellow color and promises to leave you refreshed with its crisp, smooth finish. The beer brand is the proud NASCAR Cup Series sponsor of Austin Cindric's number 2 car. You'd have also seen the Keystone Light Beer advertised on numerous TV stations via the popular Keith Stone campaign.
A 12-ounce can of Keystone Light beer contains 4.1% abv, 101 calories, 4.7 grams of carbs, a gram of protein, and zero grams of fat. The beer is quite rich in vitamins, minerals, and manganese. You'd enjoy this light beer paired with dishes such as wings, burgers, hot dogs, and meat barbecues.
The beer comes in cans and bottles and in packs of thirty and fifteen. You can pick them up from your stores and online retail shops. It's very affordable and makes for a good time at social gatherings and summer parties.
Keystone Ice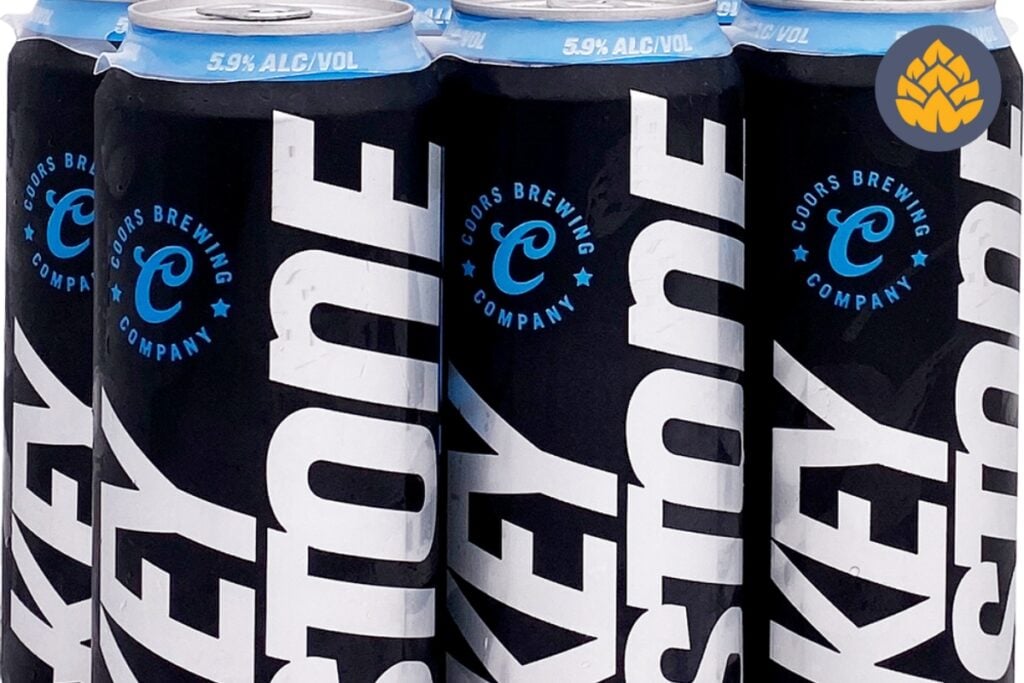 Following Keystone Light, this is the next best-selling product of the Keystone brand. Its birth, intended to be the go-to beverage for the summer, did not record as much success as the light version. However, since its debut date in 1994, the drink has been one of America's favorites, recognized popularly by its black label.
The drink comes with a light gold color and a moderately sweet flavor that leaves you refreshed sip after sip. It has a crisp, dry finish, with a balanced sweet malt and bitter aftertaste. The drink contains 5.9% alcohol and makes the perfect drink for parties and game days.
In 2021, Molson Coors discontinued the drink, which might make the drink scarce in your retail shops and online stores. However, if you do find the drink, it comes in packs of 30 and 15.
Keystone Premium Beer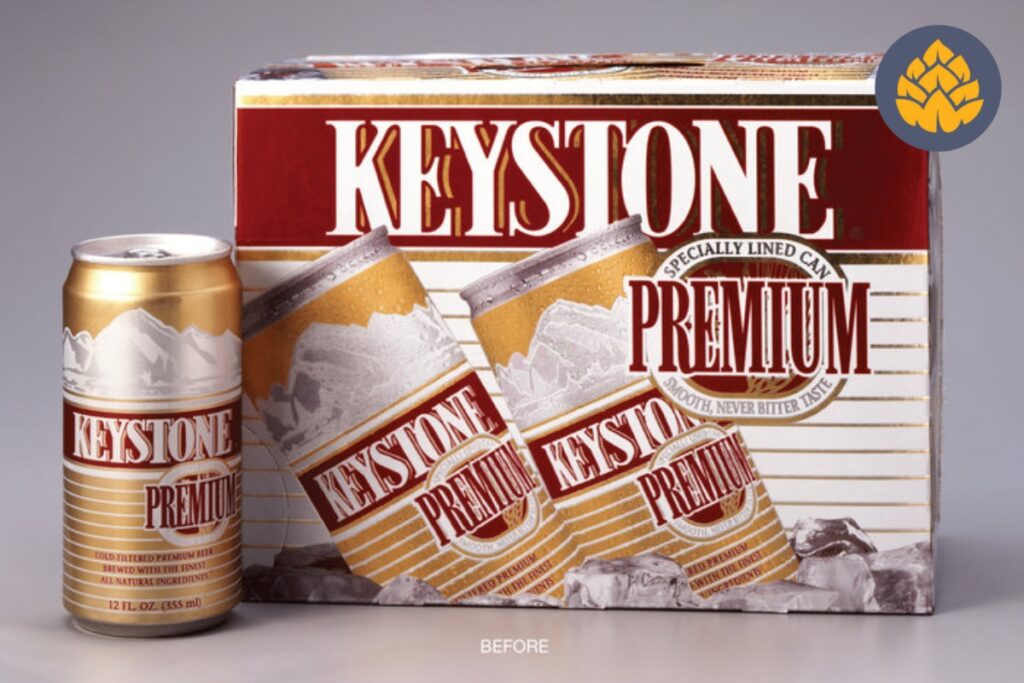 Also known as Keystone Red, this is one of the heavy-lager beers produced by the Molson Coors brewing company. It's also made with corn syrup, yeast, hop extract, and malt barley and comes in a light gold color. It's refreshing and crisp and gives a clean finish that will have you coming for more bottles.
A 12-ounce can of the drink contains 4.4% abv. It's a good beer to pair with spicy dishes and meat meals. They're packaged in cans and are sold by cases in online stores and retail shops.
Keystone Lime Keylightful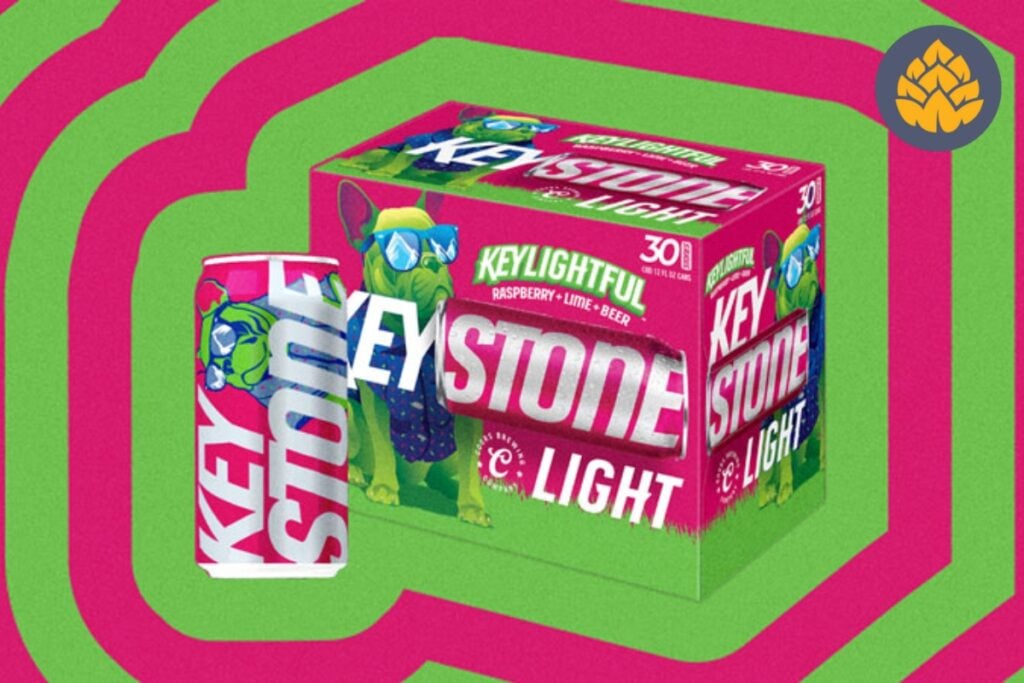 This is a light beer infused with the refreshing flavors of raspberry and lime. As you'd expect, it's a sweet beer with an aroma of candy, cherry, and lime. It's one of those beers for young legal drinking-age consumers who might have a hard time with the bitter aftertaste of the other products.
This light beer contains 4.1% alcohol, which means you might need more than a couple of cans to get drunk. With the sweet taste of the drink, you'd hardly notice you've had more than a couple. It's one of the beers that have been discontinued by Molson Coors in 2021, and you might find them scarce in the beer market.
FAQs
Where is Molson Coors brewing company headquartered?
The beer company is headquartered in Chicago. However, they have several offices in Canada and the US, including Montreal and Colorado.
Why did Molson Coors discontinue Keylightful and Keystone Ice?
The company wants to focus on its top-selling beers, such as Keystone Light and Miller Lite. This will help them serve the best and premium products to customers.
When was Keylightful introduced to the beer market?
The Keylightful light beer was introduced to the United States alcoholic beverage industry in 2020.
Alternatives and Comparison
Of course, with a leading beer from a top company like the Molson Coors Brewing Company, there are bound to be comparisons and debates. One of the most popular comparisons of this beer is given below.
Keystone Light has been largely compared to Coors Light, seeing they have similar tastes and the same producer. Coors Light is typically more expensive than Keystone Light, and there are subtle differences in the mouthfeel and texture.
Related Articles
For a better insight on differentiating the Coors Light beer and Keystone Light, you can see this review on what Coors Light tastes like. Also check out these popular beers below.
Wrapping Up
Keystone Beer is one of the best products to come from the Molson Coors Brewing Company, giving other top beers competition. Now that the manufacturing company has chosen to focus on making the beer premium, we expect the best upgrades to the beer in packaging, branding, and marketing.