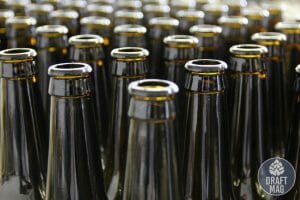 The Miller Lite vortex bottle is a fancy beer bottle that aimed at attracting beer lovers back in 2010. Many lightweight drinkers were interested in this vortex bottle due to the swirling grooves and its pleasing design. However, the abrupt removal of these bottles from the market raised eyebrows.
Continue reading this article to get more details about what really went down and why it was discontinued.
What Is a Miller Lite Vortex Bottle?
The vortex bottle is a bottle that has a longer neck with spiraled grooves right on the inside of the neck. The spiraled grooves look like a corkscrew, giving the bottles a distinct appearance from other beverage bottles. The vortex bottle was first introduced in 2010. It made its mark, everyone loved it, and it hiked the sales of the lite beer.
What Happened to the Bottles?
Miller Lite ditched the vortex bottle in 2013 because they wanted to replace it with a bottle that is supposed to be easier to grasp and would look more modern in pubs and restaurants. The new shape is designed to set Miller Lite different from its competitors, who employ the traditional cylinder-shaped beer bottle design, among other factors. Nobody knew whether the changes represented by the new bottle made a significant difference to Miller Lite fans.
However, management at MillerCoors, based in Chicago, evidently felt they needed something other than the vortex bottle. According to a spokesman, the bottles would continue to be available in convenience and grocery stores. The vortex bottle, which had a ribbed neck, was met with skepticism when it was first introduced. In fact, some reviewers dismissed the vortex bottle as just another marketing ploy to attract attention to Miller Lite.
It's worth mentioning that the new bottle design is exclusive to Miller Lite among Miller beer brands. MillerCoors is the best-selling brand in the Miller collection, so it's no surprise that the company is eager to make adjustments that customers will appreciate and that will help keep the brand in the spotlight.
Purpose of the Spiral-like Neck
Many drinkers attest that these bottles are cool and have their ideal attraction. MillerCoors presented their new "Vortex" bottle design during a wholesalers event in Las Vegas. According to an article published on Brandweek, MillerCoors revealed that the new bottle would include swirled grooves in the neck to assist in the speed with which beer may be dispensed from the bottle. The thing could just be a marketing ploy on the part of MillerCoors to get more people to consume their beer.
They stated that this proposed design aims to create buzz and enthusiasm around the brand to offer customers another incentive to choose Miller as their beverage of choice. This caused debates among Miller lovers and enthusiasts. Some people thought they could have improved on the taste, body, aroma and general quality of the beer instead of just changing the bottle design.
– Why They Have a Spiral-like Neck
The vortex bottle comes with a spiral-like neck that makes the beer pour from the bottle faster. Beer drinkers stimulate their appetite with a faster pour from the Miller Lite bottle. The spiraled grooved mouth could also be seen as a market strategy to increase demand and consumption of the Miller Lite beer.
Miller Brewing Company is always market-driven, and it seeks to satisfy its customers. The new vortex bottle is a positive market strategy. The intention was to make Miller Lite consumers experience something new and enjoyable.
– What Size Is the Vortex Bottle?
The Vortex bottle is a 12-ounce bottle of refreshing and deep flavored golden light beer. It is one of the smallest beer bottles in the beverage category. Miller had served its customers beer in a can and another small bottle before the vortex bottle was introduced.
Do Fans Want the Vortex Bottle Back?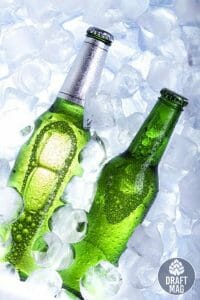 Yes, a number of Miller Lite fans seem to want the vortex bottle back. Having the Miller Lite vortex bottle discontinued was disheartening for a few people. A couple of commercials have brought back the nostalgia of what we had in the past. The vortex bottle was iconic while it lasted, and the bottle's unique design led to some fans calling it one of the greatest three-year runs in history.
Nobody should pass the opportunity to enjoy a couple of great-tasting Miller lite from the iconic vortex bottles. It comes as no surprise that many people still clamor for Miller to bring back the vortex bottle. It will also be a great opportunity for people who missed out on the first release.
Why Choose a Spiral Bottle
The vortex bottle is a revolutionary invention that serves as a solution to the big problem drinkers face trying to pour out beer trapped in a bottle. The vortex bottle has changed the way drinkers now fill their mouths and cups with their favorite beer. The grooves on the neck of the vortex bottle allow drinkers to easily pour out and enjoy their cold and crisp lager beer more satisfyingly.
The Miller Lite beer with a vortex bottle has an amazing taste and less filling. Despite being relatively small, the vortex bottle helps keep your alcohol consumption minimal while enjoying your beer. It is a great choice for lightweight drinkers who seek to enjoy their beer. Also, it is the best option for new drinkers who are looking for a beer to try out.
Here are some other benefits of drinking your Miller Lite beer in vortex bottles:
– Perfect Beer Choice for First Dates
Having Miller Lite in a vortex bottle on your first date will help you spend discreetly in case the date turns out unexpectedly. The bottle is only 12 ounces, so you can drink a couple of bottles without the fear of getting drunk. Moreover, it is a stylish bottle that you can use to impress your date.
– Always Chilled
Beers in small bottles like the vortex bottle tend to get chilled easily. This bottle helps the beer to get cold easily so that you always get a refreshing feeling with every gulp.
Which Company Makes the Vortex Bottles for Miller?
Owens-Illinois, Inc, otherwise known as O-I, is the glass manufacturing company responsible for the production of the vortex bottles used for Miller Lite. It designed these bottles to stand out from other beverage bottles everywhere.
O-I Inc was established in 1903 and has been operational ever since then. It supplies many of the world's renowned consumer products to numerous countries globally. O-I produces glass containers that are 100 percent recyclable. These glass containers help to give products value benefits, better taste, visual appeal, and purity.
The Vortex bottle for Miller Lite is one of the innovative designs that emerged from O-I. The Glass Packaging Institute awarded Owens-Illinois, Inc as a 2010 Clear Choice Award winner. This is due to its vortex bottle's design; it is rated one of the leading ten package designs of the year.
– About Miller Lite Beer
Miller Lite is a light lager beer that has been around for a long time. This 4.2 percent ABV American-style pilsner beer has a smooth, light, and pleasant taste. This light beer, brewed for greater flavor, has a light to medium body, a hop-forward flavor, a solid malt profile, and a clean finish.
It comes in beer cans which makes transporting the beverage simple. For a fantastic taste, Miller Lite is brewed using pure water, barley malt for the golden color and flavor and Galena and Saaz hops for fragrance, flavor and bitterness. All of these factors contribute to a consistently excellent malt beer experience.
Per 12-ounce serving, this light American beer contains 96 calories and 3.2 grams of carbohydrates. It's the ideal low-calorie beer for picnics, barbeques, hanging out with friends, and any other occasion that calls for Miller Lite. Burgers, whitefish and grilled shrimp skewers are just a few of the foods that Miller Lite beer pairs nicely with.
Conclusion
Miller lite's vortex bottles were the perfect bottles for commercial-grade beers, attracting both fans and critics due to several reasons. We have discussed this bottle type at length; here is a quick recap of what we discussed: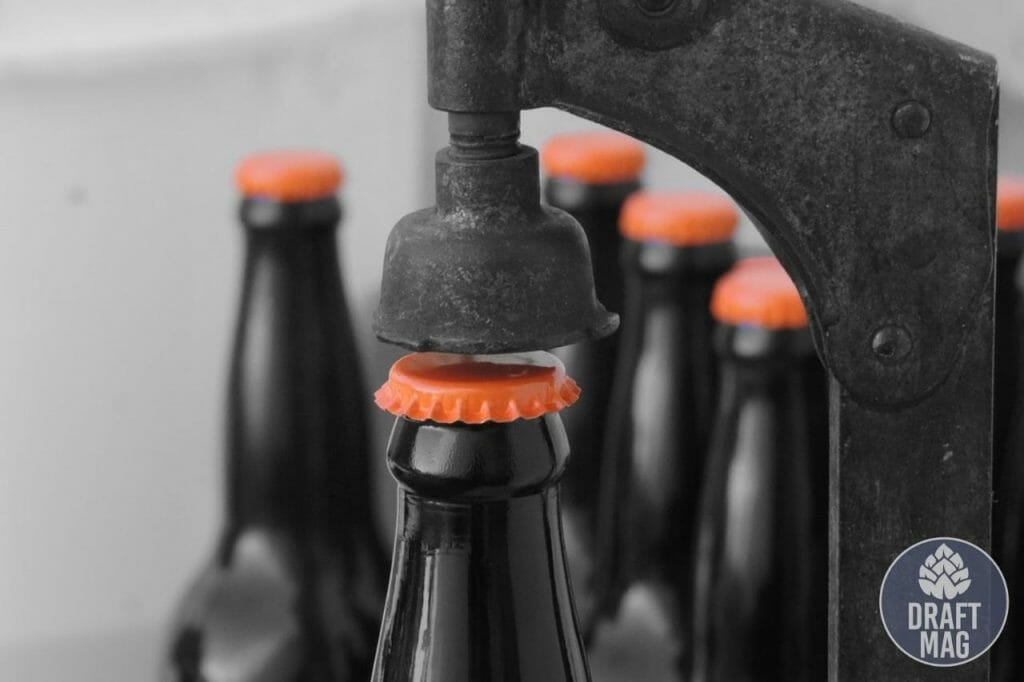 Miller Lite's vortex bottle is a fancy beer bottle that was aimed at attracting beer lovers back in 2010. It has a longer neck with spiraled groves, giving the bottle a distinct appearance from other beer bottles.
Owens-Illinois, Inc. was the glass manufacturing company that produced the vortex bottles used for MillerLite. It designed these bottles to stand out from other beverage bottles everywhere.
Drinking the Miller Lite beer from the vortex bottle gives you the delightful feeling of drinking an exquisite beer. It is perfect for your vacations, first dates and other events.
Miller Lite ditched the vortex bottle in 2013 and replaced it with a bottle that is supposed to be easier to grasp and more modern in appearance.
A number of Miller Lite fans seem to want the vortex bottle back. The bottle's unique design led to some fans calling it one of the greatest three-year runs in history.
There you have it! We hope to see Miller reintroduce the vortex bottles soon, or at least something better.

Latest posts by Draft Mag
(see all)