What Is Hoppy Beer? The Classic Definition of Brew Hoppiness
If you've ever asked yourself "what is hoppy beer?" then you are not alone, because the indeliberate interchanging of the words "hoppy" and "bitter" has left many people wondering this exact query. Hops are present in all beers but all beers are not described as hoppy for a simple reason.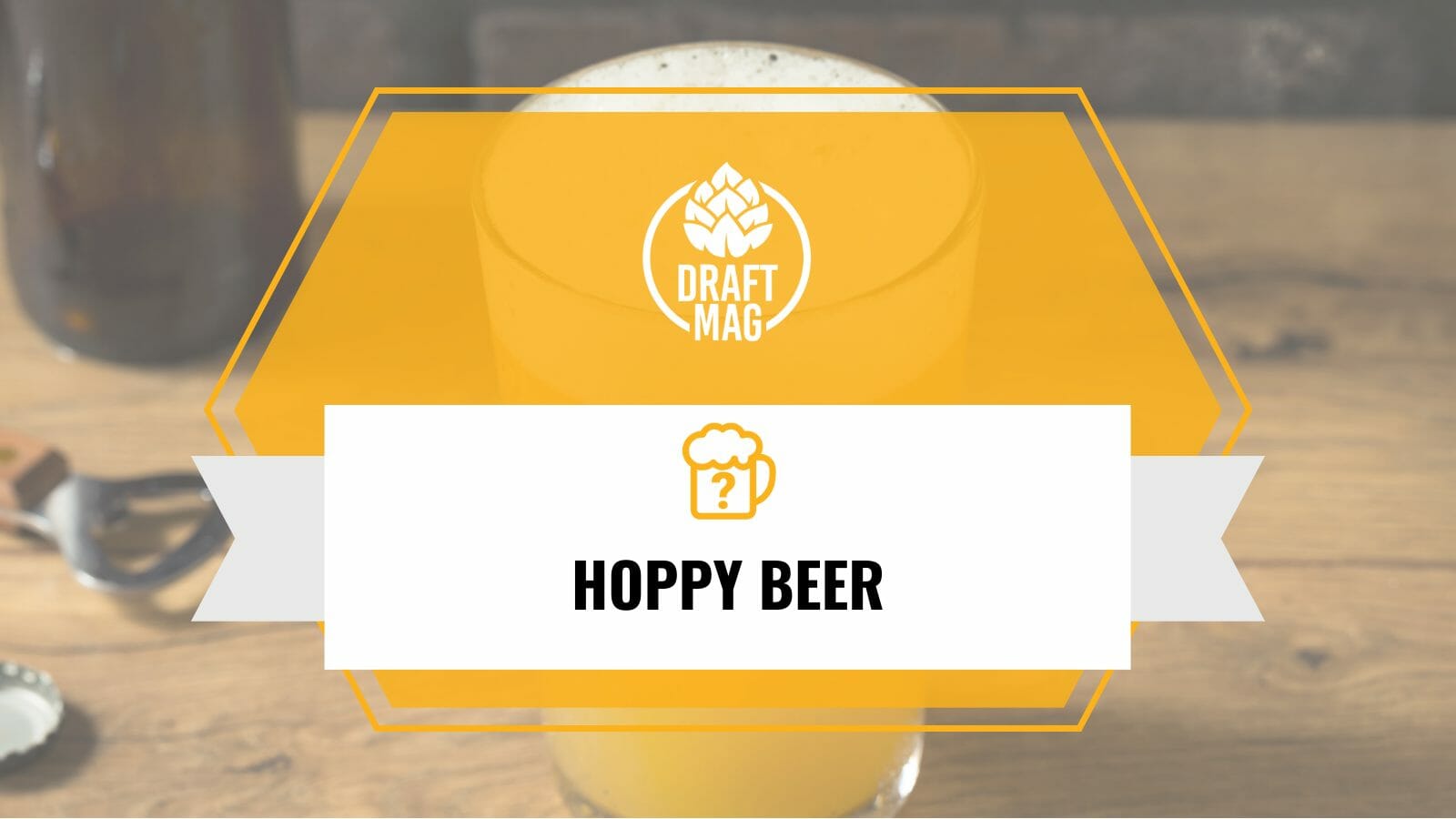 When most people use the word "hoppy" to describe beers, they usually mean it has a bitter taste. Well, we've dug through centuries of craft beer brewing to bring the true definition of a hoppy beer in this complete guide.
What Is the Definition of a Hoppy Beer?
To put it simply, hoppy beer is one that has lots of hops compared to other beers and its taste can be felt on the palate. Hops provide the tart taste that is associated with craft beers, hence the confusion between bitter and hoppy beer.
However, a beer can be bitter without necessarily being hoppy due to the amount of hops used. If you're confused, here's a simple solution: fewer hops equals bitter beer while more hops equals hoppy beer.
What Is the Taste of a Hoppy Beer?
Hoppy beers have a distinctive taste depending on the type of hops that are used during brewing; some hoppy beers have a fruity feel while others have an earthy flavor, but one thing they all have in common is their acidic taste.
Here's a list of hops and their distinctive tastes:
– Chinook Hops
Hoppy beers brewed with chinook hops give a slightly bitter taste with hints of pine, resin and grapefruits that highlight the bitterness. Chinook hops have a high percentage of alpha acid, which is the principal bittering component of the hop.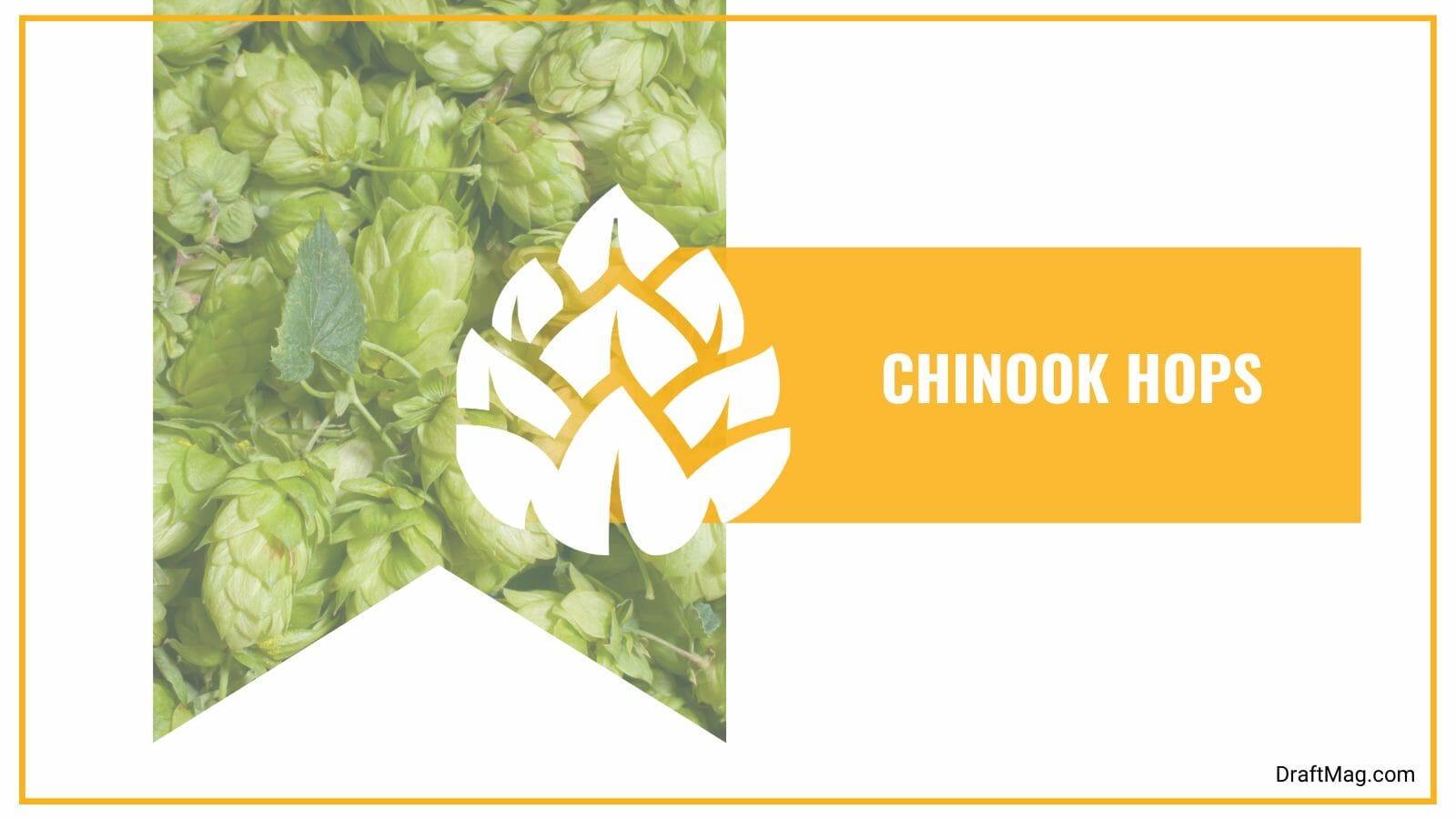 Thus, hoppy beers brewed with Chinook would have bursts of bitterness that linger on the palate. Beers brewed with Chinook hops also have a strong pine aroma and flavor that sets them apart from other hoppy beers.
– Galena Hops
Unlike Chinook hops, beers crafted with Galena hops have a certain kind of fruity punch which gives them a mellow-bitterness flavor. It has a vast array of aromas including pears, blackcurrants and peaches, as well as pineapple, lime, and grapefruit.
The Galena hops also provide a woody and gooseberry feel that gives the beer a clean finish. Beers brewed with Galena have less bitterness compared to those brewed with Chinook.
– Summit Hops
Summit hops feature flavors such as anise and black pepper that provide a spicy but pungent aroma. The hops also showcase a citrus, tangerine and orange flavor that peers through the bitter taste to give the beer a fruity feeling.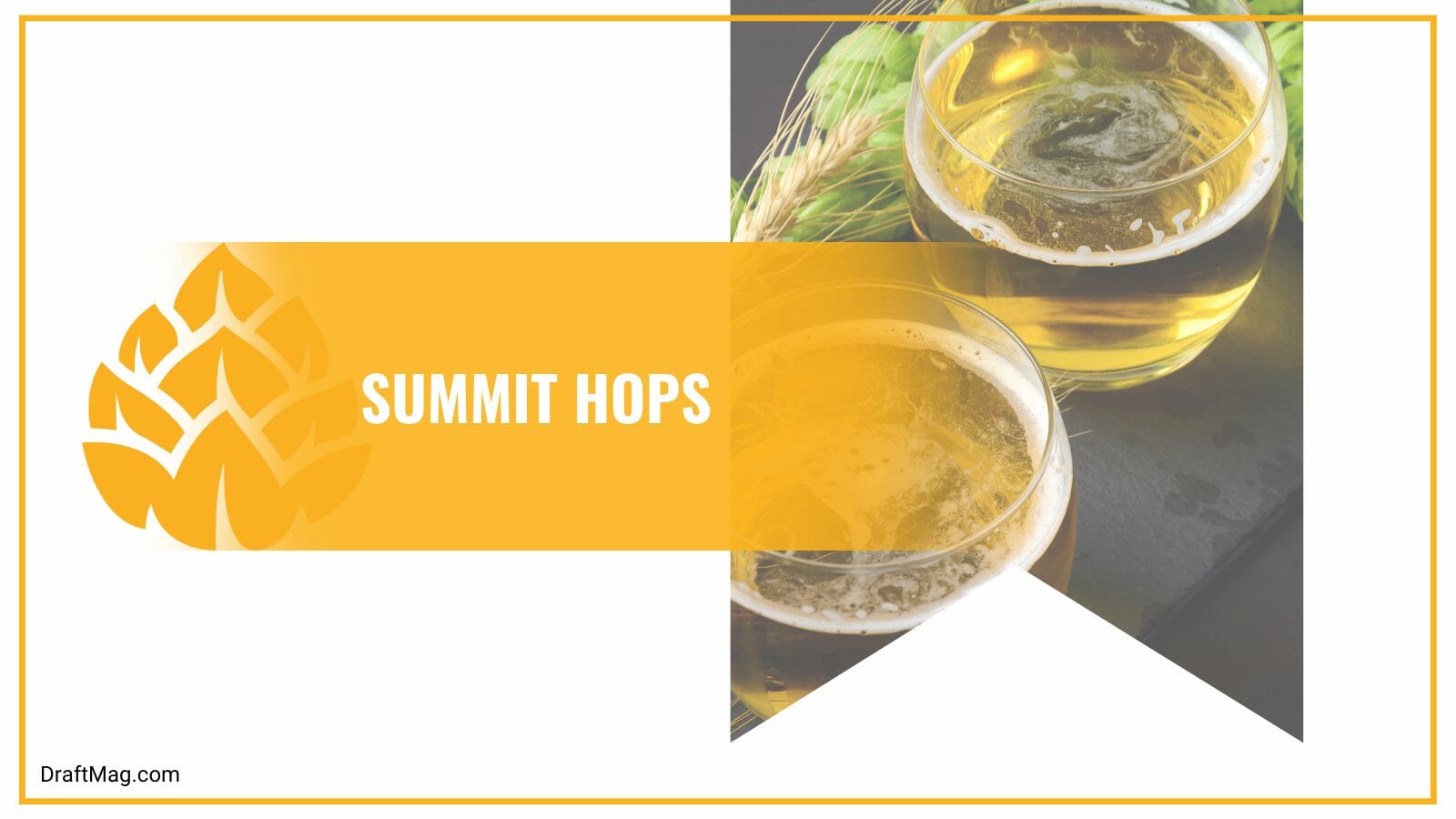 Some brewers have noted that Summit hops could feature hints of sulfur, so one should be cautious. On the whole, Summit hops contribute an earthy feel to hoppy beers and are great as bittering agents.
– Centennial Hops
Centennial hops are characterized by their flowery aroma and citric flavors that give the beer a clean and satisfying bitterness. The hops also possess hints of lemon, pine and grapefruits, which is an excellent choice for dry-hopping.
Released in 1990, Centennial hops was developed to commemorate the Centennial anniversary of the Evergreen State, Washington. Also known as Super Cascade, Centennial hops are prominent in hop-forward styles such as American Pale Ales and West Coast IPAs.
– Cascade Hops
Cascade hops are the most popular bittering agent on the market due to their famous spicy grapefruit flavor. The spiciness is accentuated by floral notes and a citrusy punch that contributes to its moderate bitter taste.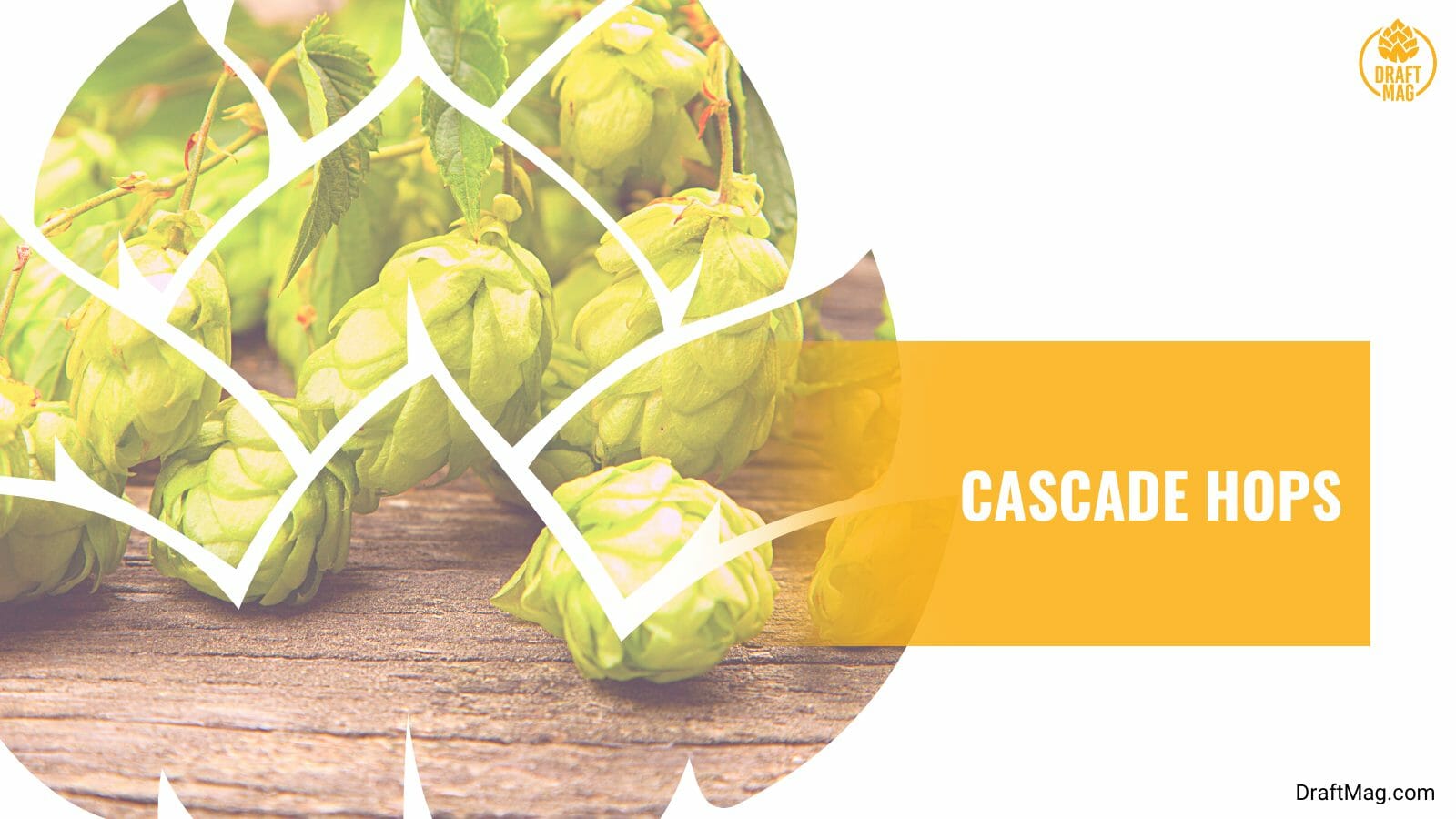 Beer connoisseurs credit Cascade hops for helping to launch IPAs and being a major player in the bitter beer rave. The story of the beer revolution in the United States is never complete without the mention of Cascade hops.
– Czech Saaz Hops
Beers brewed with Czech Saaz hops have a distinctive spicy and earthy feel that is associated with the Czech Pilsner. Their low bitterness and high aroma is the reason why they are considered one of the most sought-after hops.
Its mild and noble flavor is a crowd-pleaser and its dry finish leaves a lingering, slightly bitter taste on the tongue. The Czech Saaz hops boast a citrusy aroma with notes of nutmeg that contribute to its pungent whiff.
– Simcoe Hops
This dual-purpose hop has a zesty citrus punch that blends perfectly with pine and stone fruit flavors. Simcoe hops feature hints of herbal, berry and passion fruit aromas that add to their complex taste. As a bittering agent, Simcoe adds a clean and smooth acidic taste that is unique to it. Simcoe hops are perfect for finishing and flavoring.
What Are the Hoppy Beer Styles?
A beer style that follows the traditions of the West Coast IPA, Imperial IPA, and New England IPA would feature a burst of citrus flavors with notes of bitterness that comes from the hops.
As already noted, hoppy ales are beers that showcase a distinctive bitterness or have a fruity and floral flavor. Thus, the brewing style that results in less bitterness or has a malty taste is the opposite of hoppy beer or is sometimes referred to as non hoppy beer. Examples of such beers are porters and stouts, which have a high malty flavor.
Here are some examples of hoppy beer styles:
– Imperial India Pale Ales
The Imperial India Pale Ales are a result of tweaking the American IPA to produce a more bitter and high alcohol content beer. This beer style features a darker color than the American IPA and has a medium to fuller body.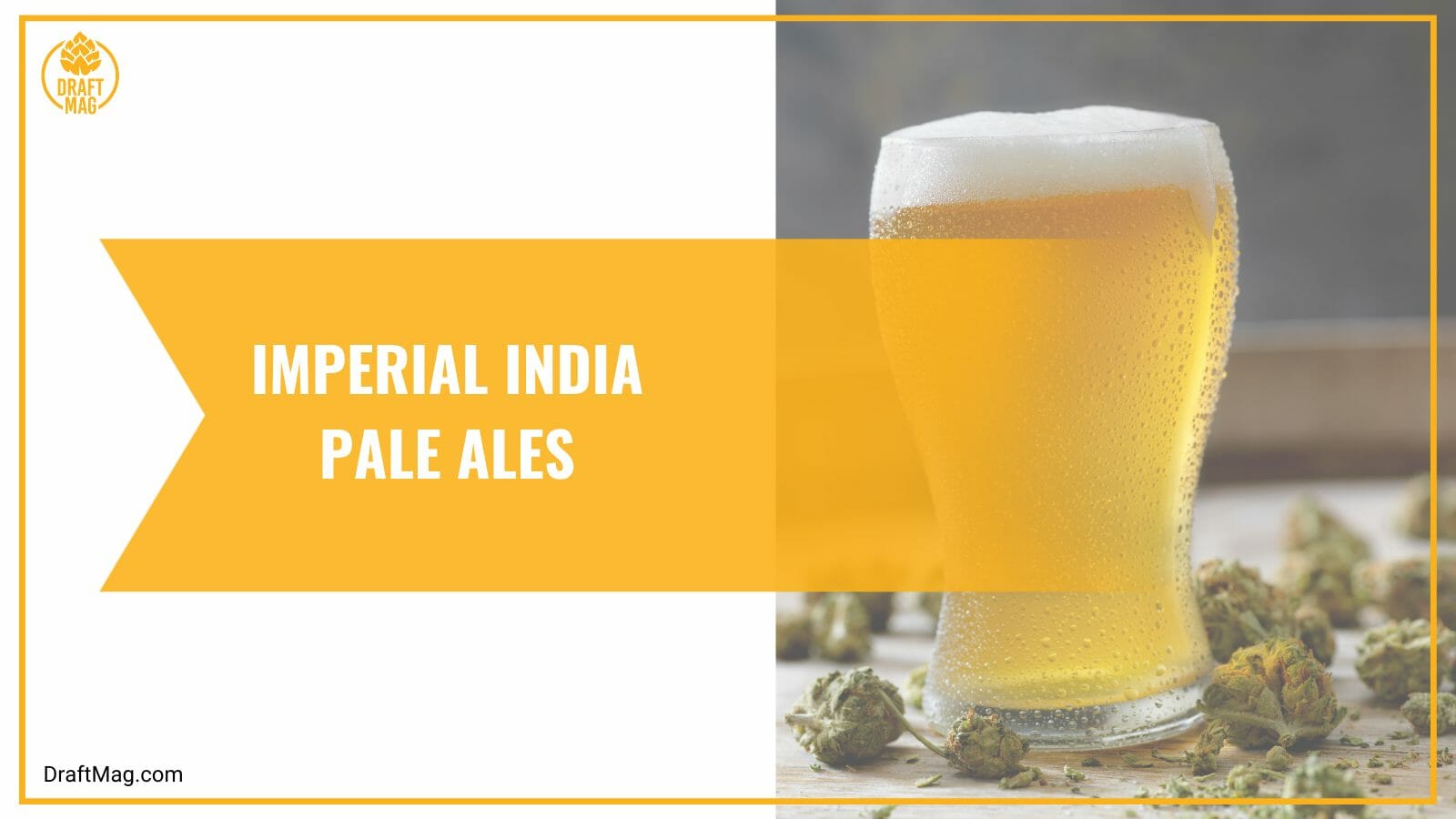 One can easily smell and taste the hops due to their hoppy character and it settles well on the palate, making one of the best hoppy beers. Also known as the Double IPA, the Imperial IPAs possesses a fruity character that complements its malty sweetness to balance the acidic flavor.
It is called Double IPA because its alcoholic content is about twice that of any regular beer and the same can be said of the hops as well. Double IPAs generally have a smooth feel and a medium to dry finish and feature zero diacetyl. Consumers should note that though the beer flavors are trumped by hops, one can still feel the gentle fruity aftertaste that lingers on the tongue. It has a medium to high carbonation which gives it a strong mouthfeel and contributes to its alluring appearance.
The IBU of Double IPAs ranges between 60 – 120, which is a testament to its hoppiness and bitter taste. The ABV is between 7 – 10.5 percent, which is a little bit on the high side considering that the American Pale Ale has an average IBU of 30 – 45. It is advisable to drink it warm if you want a little bit of bitterness balanced with citrusy flavors on a cold evening.
– New England IPA
The New England IPA features a fruit-centered aroma that is balanced by its hoppy character. It has a cloudy appearance crowned by a three-finger thick foam and is smooth to drink. This brewing style produces a less bitter creamy taste compared to the Imperial IPA though it is heavily hopped.
Brewers achieve this by using special types of yeasts and tweaking the nature of the water used while adding the hops at particular times. The New England IPA is easier to consume due to its bittersweet taste and smooth mouthfeel.
Beer crafters derived the New England IPA from the American IPA in a bid to produce a more hazy and slightly acidic beer than the latter. Beers brewed in the style of the NEIPA have an IBU of 30 – 60, with some beers slightly higher.
During the brewing process, the NEIPA is rarely filtered to trap the flavors, leading to a pure hoppy beer. Its ABV is usually between 5 – 7 percent, not exactly high alcoholic content but caution must be exercised during consumption.
– West Coast IPA
Another brewing style that yields a hoppy ale is the West Coast IPA, which has an orange look and a thick off-white head. West Coast IPAs are highly bitter with hints of citrus and pine which complements their acidic taste.
The dry-hopped beer has a crisp feel that gives it a wonderful finish and has an IBU between 60 and 70. Its ABV averages 7.5 percent, making it slightly more alcoholic than its rival, the New England IPA.
– Pale Ale
The Pale Ale style gives the final product an amber-colored appearance due to the presence of pale malt during the brewing process. The Pale Ale was produced as a response to the darker beers which were popular in the 18th Century. Pale Ales are typified by their floral and fruity aromas as well as their low malt taste and high hoppiness. There are also notes of citrus in the mix, contributing to a more diverse and delicate beer profile.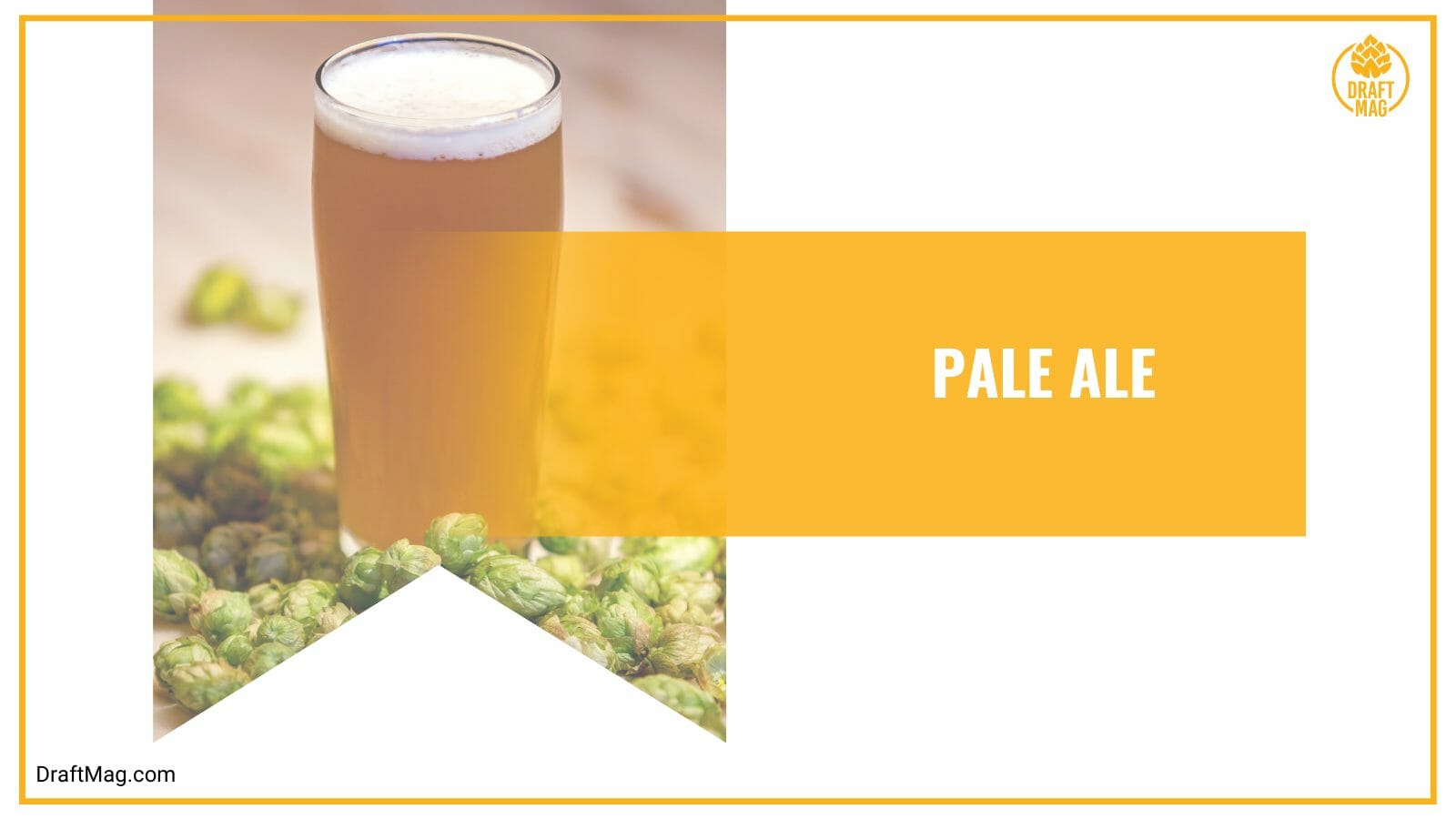 As a hoppy beer, Pale Ale is moderately bitter with an IBU that ranges from 30 to 50. Brewed with American hops, especially Cascade and Chinook, Pale Ales have an average ABV of 5 percent. Many popular styles including the ones in the above paragraphs fall under the Pale Ale category.
What Are Popular Hoppy Beers?
Sierra Nevada Pale Ale and Goose Island IPA are some top-selling beers that are hoppy in nature. Here are some popular beers that are made with lots of hop flavor in mind.
– Sierra Nevada Pale Ale
Sierra Nevada Pale Ale is a deep amber bitter beer that features piney and citrusy notes with medium carbonation. It has a full mouthfeel with no off flavors that will unsettle the palate. The Sierra Nevada Pale Ale has an IBU of 38 and a 5.6 percent ABV. Overall, the beer does not linger on the tongue but its full-bodied character will give you value for your money.
– Dogfish Head's Hazy-O
The Hazy-O is a New England IPA that centers on oat milk and features citrus, herbal and fruity flavors. It features a thick froth that leaves behind a dense lacing and an amber color that draws you in.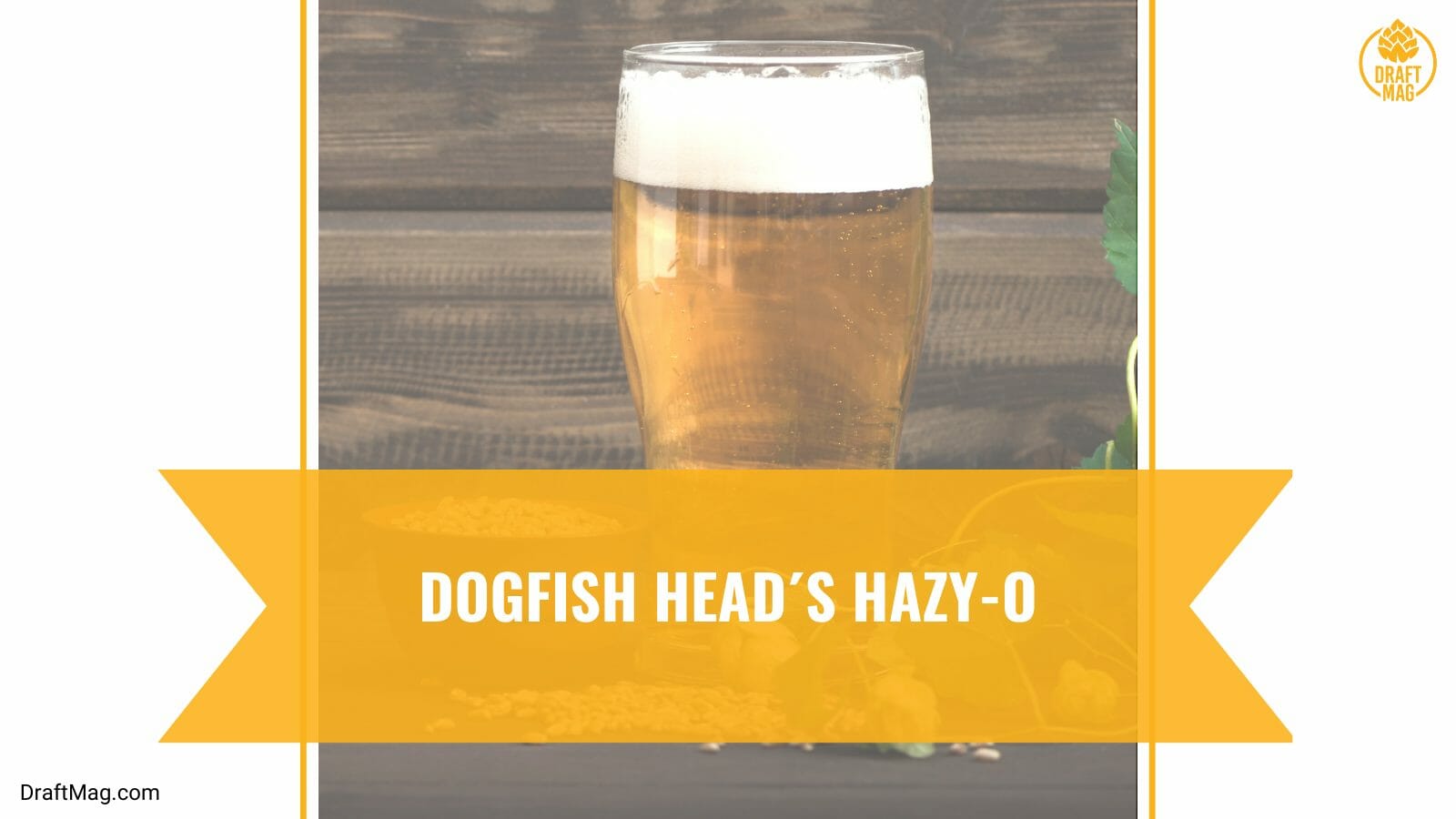 The New England IPA boasts a high alcoholic content of 7 percent, while its IBU of 45 denotes its bitter taste. The carbonated beer has a smooth and nice mouthfeel, which lingers on the tongue.
– Goose Island IPA
This straw-colored English IPA features floral flavors with notes of citrus, malt and grapefruits. The hoppy Goose IPA has an IBU of 55, which indicates its spicy taste, and an ABV of 5.9 percent.
It features a thin head with fewer bubbles and has a lingering hoppy taste that wraps around the tongue. Its moderate carbonation gives it a fine body and the biscuity and bready feel give it a dry finish.
Frequently Asked Questions
– Is Blue Moon a Hoppy Beer?
No, Blue Moon is not a hoppy beer because only a little amount of hops is used during the crafting process. Blue Moon is a witbier that has a citrus orange flavor dominance with hints of clove and malt. Its IBU is only 9, which falls nowhere near the high IBUs that are common with hoppy ales.
– Is Lager a Hoppy Beer?
No, lagers are not hoppy beers because they feature an IBU of 5 – 10, which is way short of the standard IBUs for hoppy beers. Lagers like dunkel are less bitter than hoppy ales and have higher carbonation as well.
– Is Coors Light a Hoppy Beer?
No, Coors Light is not hoppy because it is brewed with corn syrup, lager yeast, and extracts of hops — making it less bitter than hoppy ales.
– If Someone Requests a Beer That Is More Hoppy What Should You Recommend?
We will recommend an IPA that is stronger and more bitter than the average hoppy ale. Some IPAs can have higher IBUs up to 120, so if the customer wants a beer that has a fine body and strong taste, then IPAs are the best.
Conclusion
This complete guide has looked at the taste of hoppy ales as well as some popular beers that feature more hops than average. Here is a summary of all that we've read so far:
A hoppy beer is an ale that has more bitterness resulting from the presence of more hops than an average beer.
Aside from its signature spicy flavor, hoppy beers have fruity and floral aromas with hints of pine and grapefruits.
Indian Pale Ales are great examples of hoppy styles that have been brewed with the choicest hops.
Popular ales that are known for their hoppy character include Sierra Nevada Pale Ale and Goose Island IPA.
The IBU of hoppy ales ranges between 30 – 120 while their ABV is between 5.5 percent and 10 percent.
Lagers are not considered hoppy because they are characterized by their high carbonation and malty flavor that gives them a mellow taste. If you are looking for a truly hoppy beer, then you should go and grab an IPA.