Gas Station Beer: Revealing the Best 9 Options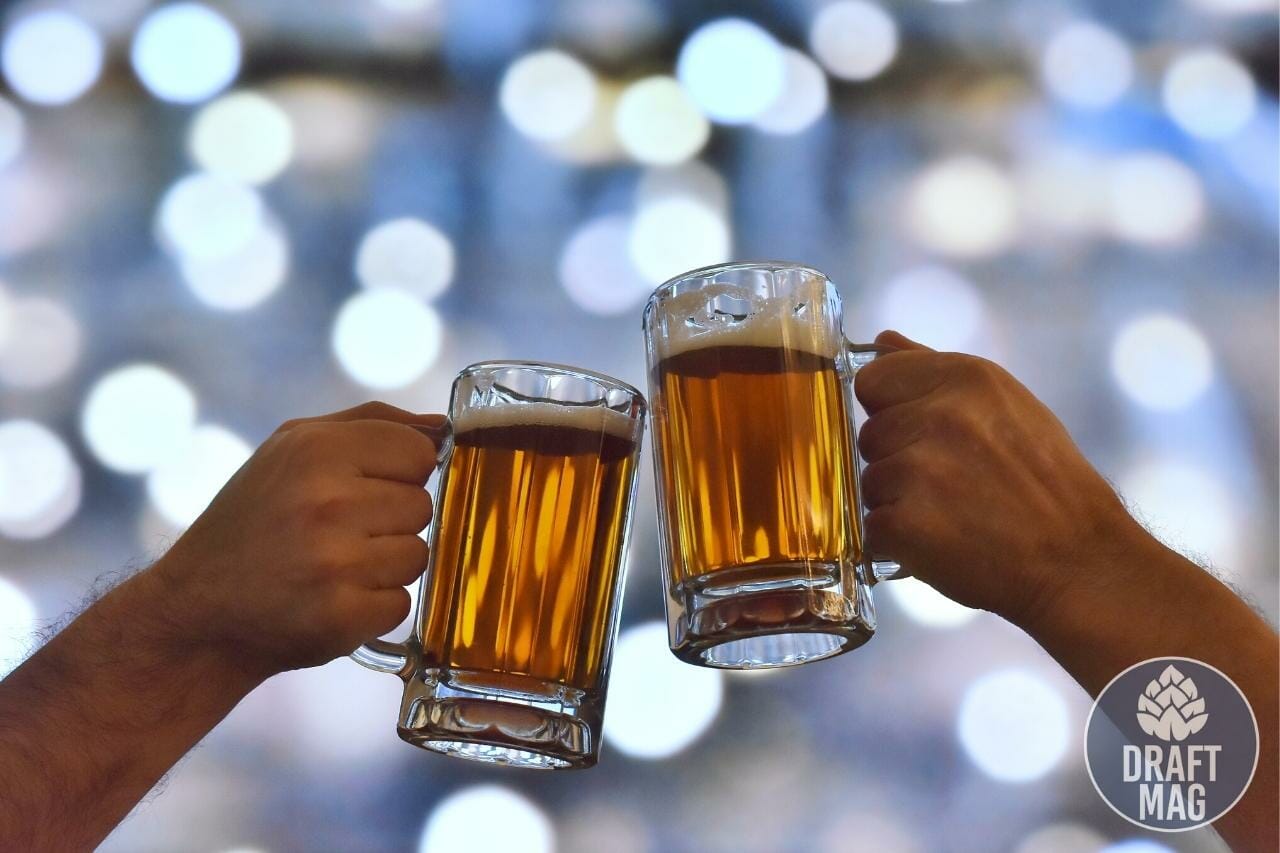 The best gas station beer options offer you rich taste and delightful flavor. This article will open your eyes to the different gas station beers that will serve you on the go.
If you are working stiff and don't have enough cash to spend on expensive quality beer, a late-night trip to the convenience shop stocked with rescue kits of mass-produced beer might just be what you need.
Continue reading to know the best beer options you can grab at a gas station.
The Best Gas Station Beers: Top 9 Options
You will find many beers as you walk or drive down the street, but some beers stand out above the rest.
Here are the top nine options you should try today:
Samuel Adams Boston Lager
The Boston beer company partnered with D.G.Yuengling & Son to become the biggest American-owned beer producer. It revived the desire for full-bodied beers which have rich and robust characters. Established in 1994, the Boston company uses the finest hand-picked ingredients to create a well-balanced, full-bodied and complex brew.
Samuel Adams beer has a rich, malty, toasty aroma with a kiss of subtle floral hops and a touch of caramel. The beer has a sharp hop bitterness and a toasted malt with cracker notes. It has a dry finish and is a little bitter. Samuel Adams's over-hopped flavor is now part of the U.S. craft beer explosion, and it is now standard.
Sam Adams beer has 5 percent ABV. You can find them in stores around you at affordable prices. It's one of the best beers you can ever drink because it is satisfying and has a bold flavor, and it is a good brew with perfect hops.
Pabst Blue Ribbon
This beer has existed since 1882. It is an American adjunct lager produced by Pabst brewing company, formerly called "Best select" then "Pabst select." The name came from the blue ribbon tied around the bottleneck between 1882-1916. Pabst Blue Ribbon is a lager brewed with corn, rice and barley.
Although this beer shares its flavor with other kinds of lagers, it is unique because of the body from the adjunct grains and its corn-like sweetness. The beer has a low level of bitterness and malt, making it taste like an India pale ale. The taste begins with a bland and grainy taste and ends with a bitter hop.
Pabst Blue Ribbon beer has a pale straw to pale gold color with a crystal clear head and no chill haze. It has a 4.8 percent ABV, making it have low lacing and poor head retention. Pabst Blue Ribbon is a perfect beer available to you at a gas station. You can also get it in any grocery store in your locality.
Mickey's Gas Station Beer
Mickey's is a malty beer brewed by the Miller Brewing Company. It is a beer mainly for early morning drinkers. Mickey's is one of the best beers available in stores close to you, and you can grab one whenever you choose to buy alcohol. Mickey's is malt alcohol with a full-body, it is available in various sizes, and the bottle is shaped like a grenade.
It has a 5.6 percent ABV and 157 calories, making it a healthy beer. Mickey's pours as a pale yellow color, has a mild hop flavor, and has a moderately bitter taste. Its smooth finish and soft fruity notes combine to make it a perfect beer option.
Grocery stores that sell alcohol would have Mickey's malt liquor. It is cheap and has a lovely taste. Depending on the location, you can buy a 40-ounce bottle for about 99 cents to $2.99.
Pilsner Urquell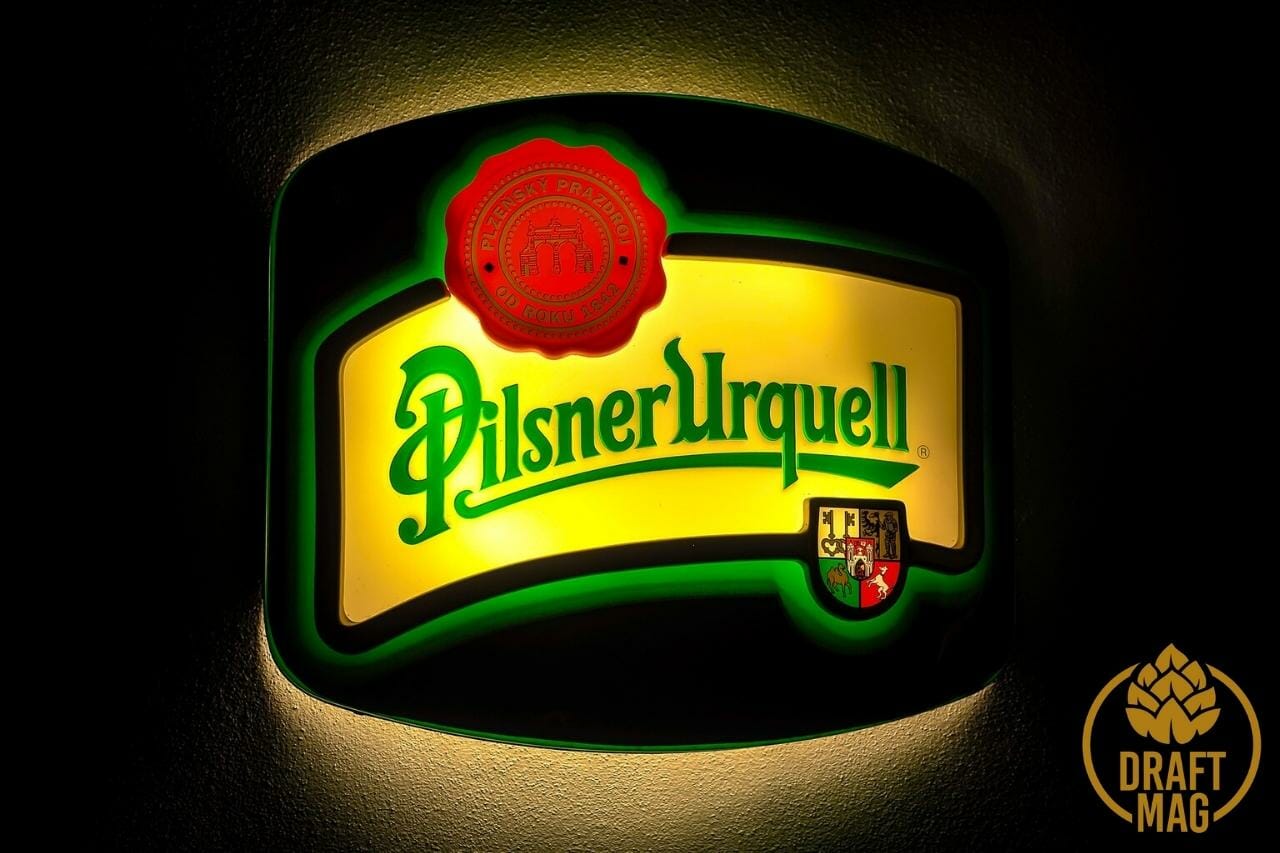 Brewed by Pilsner Urquell Brewery in the Czech Republic, this is the first pale lager beer in the world. Pilsner Urquell is quite popular, as it is hopped with Saaz hop, an essential feature in its flavor profile.
Pilsner Urquell is available in 330ml, 355ml and 500ml green or brown bottles and aluminum cans.
A cup of Pilsner Urquell is filled with a refreshing crispness from the carbonation, followed by a mild caramel tone and a clean finish with a pleasant hop. It has a medium body with a creamy head and a golden yellow color. Pilsner Urquell has a flowery fragrance and herbal hop aromas produced from the Saaz hop.
Pilsner Urquell has a 4.4 percent alcohol content, making it an ideal beer option for every beer lover. This is the first Pilsner beer ever brewed, and it exudes delightful aromas and flavors.
Key West Beer
Key West is produced by Florida Beer Company, which is located in Melbourne. It is the perfect beer for all kinds of gatherings, and you should try it at your subsequent summer gatherings. Key West beer is an American amber red beer known for its crispiness and refreshing taste.
It gives a clean citrus aroma with fresh grains and malty background notes. Other essential features are its medium body with balanced carbonation and a pretty sharp aftertaste. Key West beer has no lacing and boasts moderate retention.
You can find Key West in stores and gas stations with alcohol sales. You can grab a bottle at an affordable price. It has a 4.8 percent ABV, and it is one of the best beers to grab for late-night beer runs.
Miller High Life
Miller High Life beer, commonly known as the champagne of beers, is produced by Miller High Brewing Co. It is a classic beer boasting an American-style lager, allowing everyone to enjoy a good and high life irrespective of class. Miller High Life is a cheap quality beer compared to its standard.
It is a pale beer that is mild and refreshing with a light hop and a sweet, floral taste. This beer has a sweet, floral flavor, combined with a crisp, clean finish similar to other American lagers. Miller High Life is a healthy beer with 4-6 percent alcohol content by volume, and it is available in 12-ounce bottles.
If you are looking for a low alcohol content beer and easy-to-drink lager, then you should go for Miller High Life. You can grab a bottle at gas stations near you to taste the quality beer. It is a standard store beer, but the cheap price can't be beat.
Anchor Steam Beer
Anchor Steam beer is a California beer brewed by Anchor Brewing Company in San Francisco. The company existed since the 19th century, surviving trying times, especially when Americans preferred lighter beers.
The beer begins with pale bready malt, leading to a creamy caramel and toast. An earthy, woody hop aroma provides a complementary balance as the malt settles. Anchor Steam beer has a copper color plus an orange hue that forces you into the glass.
With an ABV of 4.9 percent, it is one of the best beers for everyone. You can get Anchor Steam beer in any grocery store around you.
Newcastle Brown Ale
This brown ale, also known as the "working man's beer," was originally brewed in Newcastle, England. It was launched in 1927 and was among the first beers distributed in a clear bottle. The beer is now widespread in the market.
Newcastle Brown Ale has a unique cereal character of chocolate, toffee and grain with a banana fruitiness. The beer has a full body and pleasant aftertaste. Many beer lovers choose this Newcastle beer for its unique packaging and distinct taste.
Newcastle Brown Ale has a 4.7 percent ABV. Some people refer to it as the number one brown ale in the world because of its novel nutty taste. You can find this beer in any grocery store for a low price.
Sierra Nevada
Sierra Nevada is commonly tagged as the "king of gas station beers." It was founded in 1979 by Homebrewers, and Sierra Nevada is now the seventh biggest brewing company in the United States.
The Sierra Nevada has balanced hops with a mild malt character, mild carbonation and a medium body. It is a classic beer with perfect ingredients to give you that crisp and refreshing taste. The aroma is a lemon, light grapefruit and a floral note with a mild grainy sweetness.
Sierra Nevada has a 5 to 6 percent ABV, and you can get it in any store within your neighborhood. No wonder this is called the king and is famous for its Indian pale ale style.
FAQ
Can you find beer at any gas station?
It depends on the gas station. Some gas stations sell beer, while others do not. It's best to check with the gas station in question.
Are gas station beers sedimented?
Some gas station beers may have sediment, while others do not. It's best to check the beer before purchasing.
Can you find draft beer at gas stations?
Some gas stations may offer draft beer, but it's not common. Bottled or canned beer is more typical.
Conclusion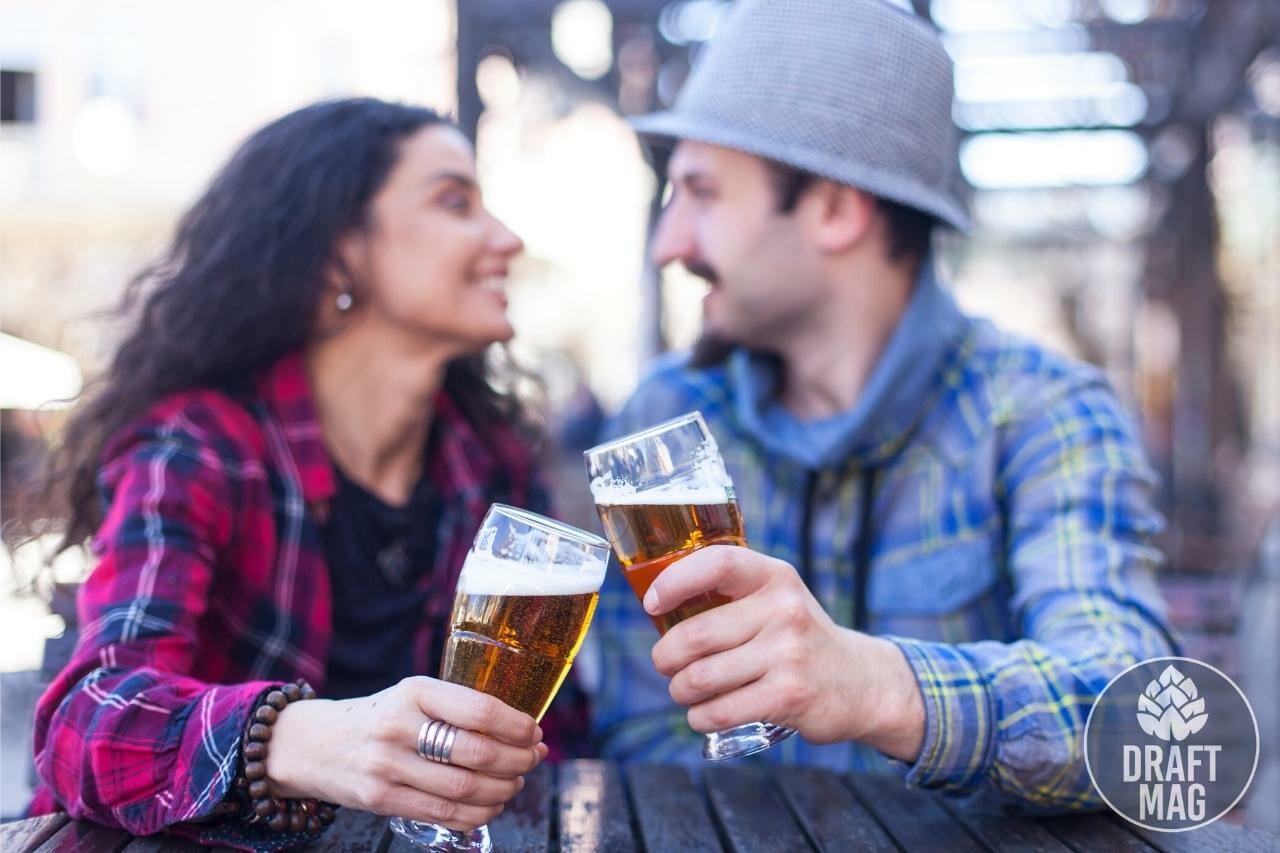 This article described some of the best gas station beers you'll find in grocery and convenience store around you. Here's a quick recap of the important points you should note:
The best beers in this category have mild bitterness, medium body, balanced carbonation and a fruity sweet malt taste. These beers have a crisp and refreshing taste with a low alcohol content ranging from 4 to 6 percent.
The best options for you are Samuel Adams Boston Lager, Pabst Blue Ribbon, Mickey's, Pilsner Urquell, Key West beer, Miller High Life beer, Anchor Steam beer, Newcastle Brown Ale and Sierra Nevada.
These beers provide unique flavors and distinct aromas to make you feel good. They have similar hop characteristics, and you can get these beers at any convenience and grocery store around you at affordable prices.
The beers discussed above are the best options with a blend of maltiness, carbonation and hops. The next time you're strolling or driving down your neighborhood, be sure to get yourself one of these beers.