Koozie or Coozie: You Might Be Spelling It the Wrong Way!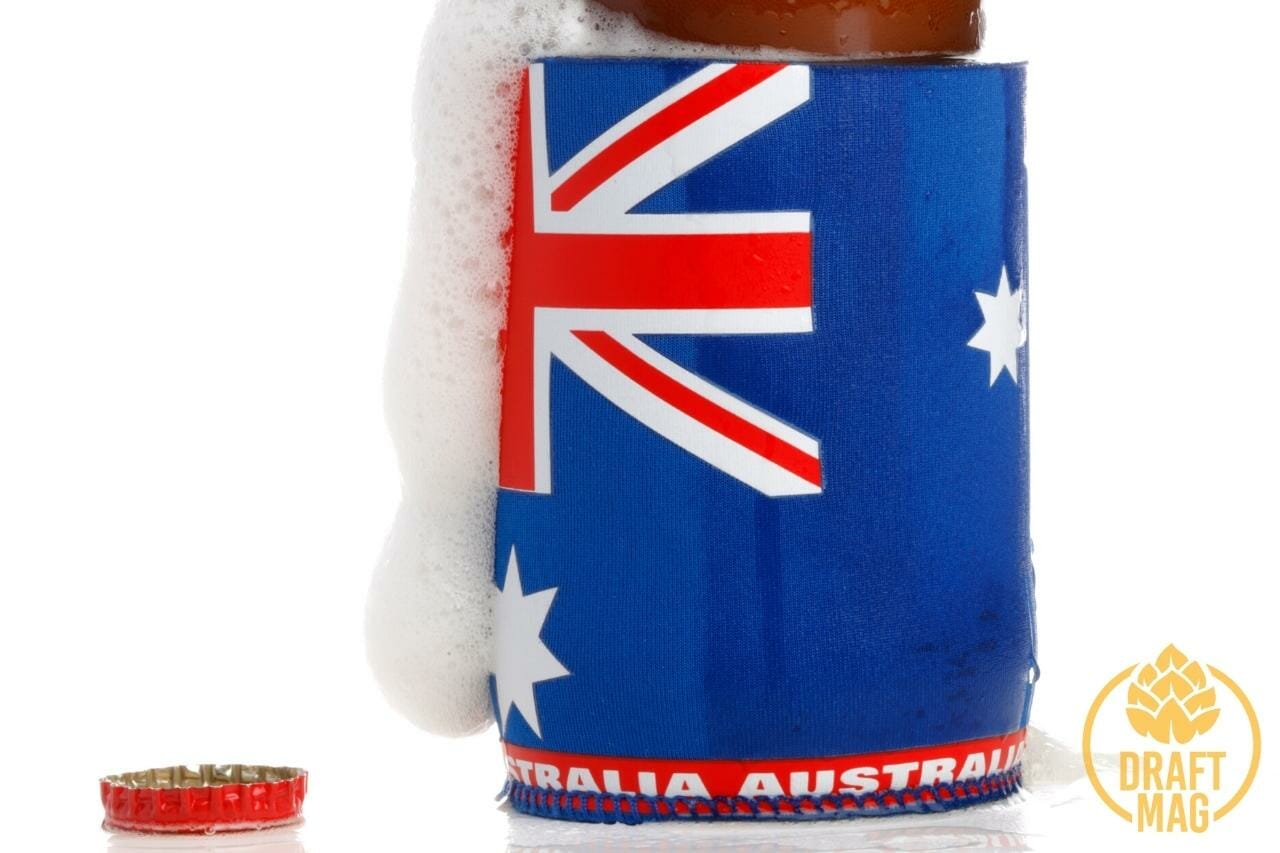 The Koozie or Coozie argument is prevalent among enthusiasts, as there's always the question of which spelling is the right one. These foam drink sleeves are a must-have at barbeque parties, family gatherings, picnics and more.
But regardless of how popular it is, no one seems to agree on the correct spelling of the cooler.
In this extensive guide, we clarify the correct spelling and look at other popular names of the sleeve, so continue reading to learn more.
Koozie or Coozie?
A Koozie or coozie is simply a beverage insulator that keeps your beer or soda cold when drinking it. It also stops the bottle or can from sweating when you hold it for too long and slipping out of your hand.
The Koozie is a trademarked name for a brand of beverage insulators, while the coozie is the general name for all stubby holders, so depending on the one you purchase, it can be called a Koozie or a coozie.
So if you have purchased your insulator from a specific brand, then you can call it a Koozie. But if you have sleeves from other brands, then the proper spelling will be coozie. Regardless of this, a Koozie and coozie have the same purpose: to keep a beer bottle or can cold.
What Is a Koozie?
A Koozie is a neoprene beverage insulator, and the brand was founded in 1979 by a construction site worker in Texas. It is similar to Q-Tips or Kleenex, which are brand names that become synonymous with other types of cotton swabs or tissues, respectively. Koozie became so popular that it is now widely used to refer to all kinds of coolers and insulators for bottles and cans.
The construction worker who started the beer Koozie brand said that he came up with it when he realized that his tubing insulation material fits perfectly around his can. Today, the brand is the most popular among all beverage insulators.
What Is a Coozie?
Coozie is another name for Koozie, and it refers to any beverage insulator that is not made by the brand "Koozie." Coozie is the term most often used when a company wants to make a foam sleeve since they can't use the trademarked word Koozie.
The coozie and Koozie argument even resulted in Koozie losing its trademark on one occasion and regaining it afterward. The word coozie has also been legally argued as being too similar to the Koozie. Thus, Koozie had to work out licensing agreements with the competitors in the scene of beverage insulators.
So if you ever see Koozie or coozie on the label of an insulator, you now know the difference.
Is It Okay To Call It a Beer Cozy?
No, it isn't, because a beer cozy is very different from a Koozie or coozie, although drinkers usually mix it up. A cozy is also padded like a coozie, but it is meant to keep beverages hot. The padding usually covers a teapot to keep the contents of the pot hot.
Some people refer to a beverage insulator as cozy, but while the latter is meant to keep it hot, the coozie is supposed to keep the drink cold instead. So you shouldn't call it a cozy, except if you're having a hot beverage.
Other Terms
You might have noticed that other words are also used to describe a beer Koozie. All these synonyms are also valid, and you might see other brands use these names.
They include:
Stubby holders
Coolies
Can koolers
Huggies
Drink insulators
Drink coolers
Bottle insulators
Beer insulators
Deer jacket
Drink huggie
Can coolers
Can insulators
Who Invented the Stubby Holder?
It is believed that Alex Lang, an Australian inventor, first built a contraption that was meant to cool beer. He named it a stubby holder because beers in Australia came in a stubby bottle. The idea of beer insulation has been around for centuries, but the invention of a contraption to keep a beer cold emerged in the late 1960s.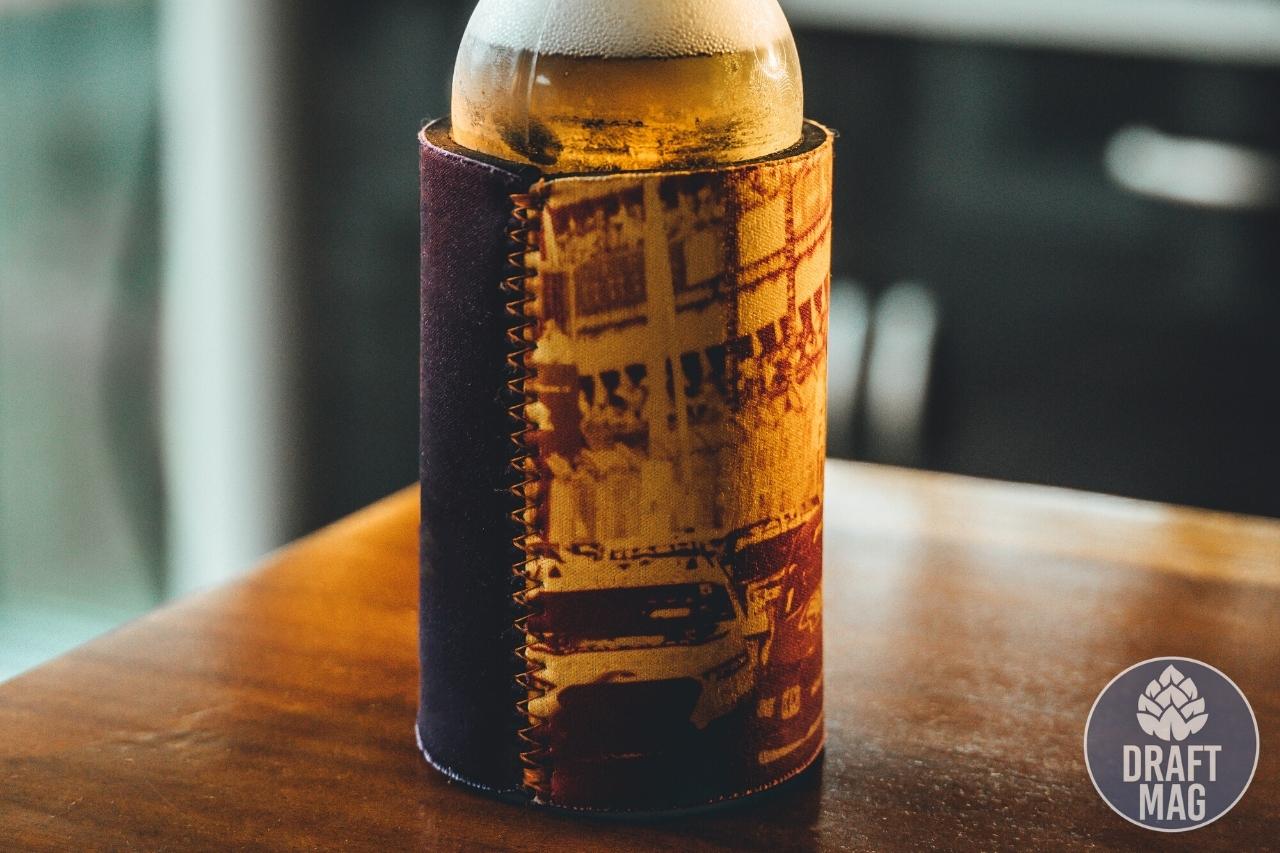 Then in 1980, Bonnie McGough, an Idaho inventor, filed a patent for an insulated beverage cozy which was meant to keep 12-ounce beverage cans cold.
But her cozy was stuffed with goose down, which is very different from what we have today.
– Who Invented the Koozie?
Bob Autrey created Koozie in Texas, and the trademarked name is spelled with a capital 'K.' In the 1980s, the rights for Koozie were sold to Radio Cap Corporation as the KOOZIE. It was then introduced as a can cooler in 1982.
Since then, more products have been added to the KOOZIE brand aside from the insulator. These include different styles of can coolers, outdoor leisure items, business accessories, cooler bags and travel accessories.
The word has lost its trademark different times over the years and became a common word in English, but it has since regained the trademark.
3 Reasons To Use a Koozie
There are different reasons why it's good to use a Koozie/coozie when drinking your beer.
– Keep Your Beer Cold
The primary and most significant benefit of using a coozie is to keep your drink cool. It usually cools down quickly when you take your beer out of the can and drink it. But when you use the insulator, you can stop it from getting too warm too quickly.
Condensation causes canned or bottled beer to warm up quickly, but by using a coozie, you can slow this down. Besides keeping your drink refreshing, your hand also remains comfortable and dry while you drink your beer. You don't have to worry about your beer's condensation dripping on your body.
– Identify Your Drink Easily
If you're drinking beer at a party, it might be challenging to determine which one is yours when there are many of the same kind. Putting your beer down for a moment can make you mistake it for another person's.
But when you cover your beer with a coozie, you can quickly tell which one is yours. So at the party, you can avoid wasting drinks and you don't have to worry about accidentally drinking someone else's drinks.
– Protection for Drinks and Surfaces
The condensation from cold beer cans and bottles can stain your table and any other surface. With water trickling down on the table, you might often have to wipe it clean. Not only this, but the water on a wooden table can damage the wood in the long term.
Aside from that, if you're using your coozie to cover a bottle and it falls and breaks due to an incident, the insulator stops the broken glass from scattering around the ground or your hand. It can also prevent the bottle from breaking at all.
Why Is a Koozie So Effective?
A Koozie is effective because it prevents condensation from forming around your bottle or can. The water droplets caused by condensation become warm because of the surrounding air, and this makes your beer warmer after a while.
The insulator is made of neoprene and works similarly to a wetsuit. Some bottle coolers are also made with double-walled insulation and stainless steel. In some cases, you can find coolers constructed with leather, vinyl and polyester.
A Koozie can also act as a beer coaster, and you don't have to worry about them getting wet.
What Makes a Coozie So Popular?
Coozies have become more popular because of how functional they are, and how they solve a significant problem that most beer drinkers face when enjoying their brew. Nowadays, coozies come in different styles and colors, so anyone can find one that fits their needs. Many people use coozies to express themselves.
Frequently Asked Questions
Here are the answers to some common questions regarding koozies or coozies.
– Koozie or Coozie: Are They Pronounced the Same Way?
Yes, they are — Koozie and coozie have the same pronunciation. The only difference is the first letter, but the 'c' is pronounced the same way the 'k' is. This is one of the reasons why there's so much confusion surrounding the names.
– What Is the Typical Size of a Beverage Cooler?
The size of an insulator differs based on the beer can or bottle you are trying to keep cold, but coolers are generally designed for the standard 12-oz beer bottle or can, and they also work for the 16-oz pounder. You can also purchase skinny can coolers or bottle koolers.
– Do Beer Coolers Come in Different Colors?
Yes, they do. The original Koozie is black, but coolers come in a wide range of colors. You can easily choose one that fits your style.
Conclusion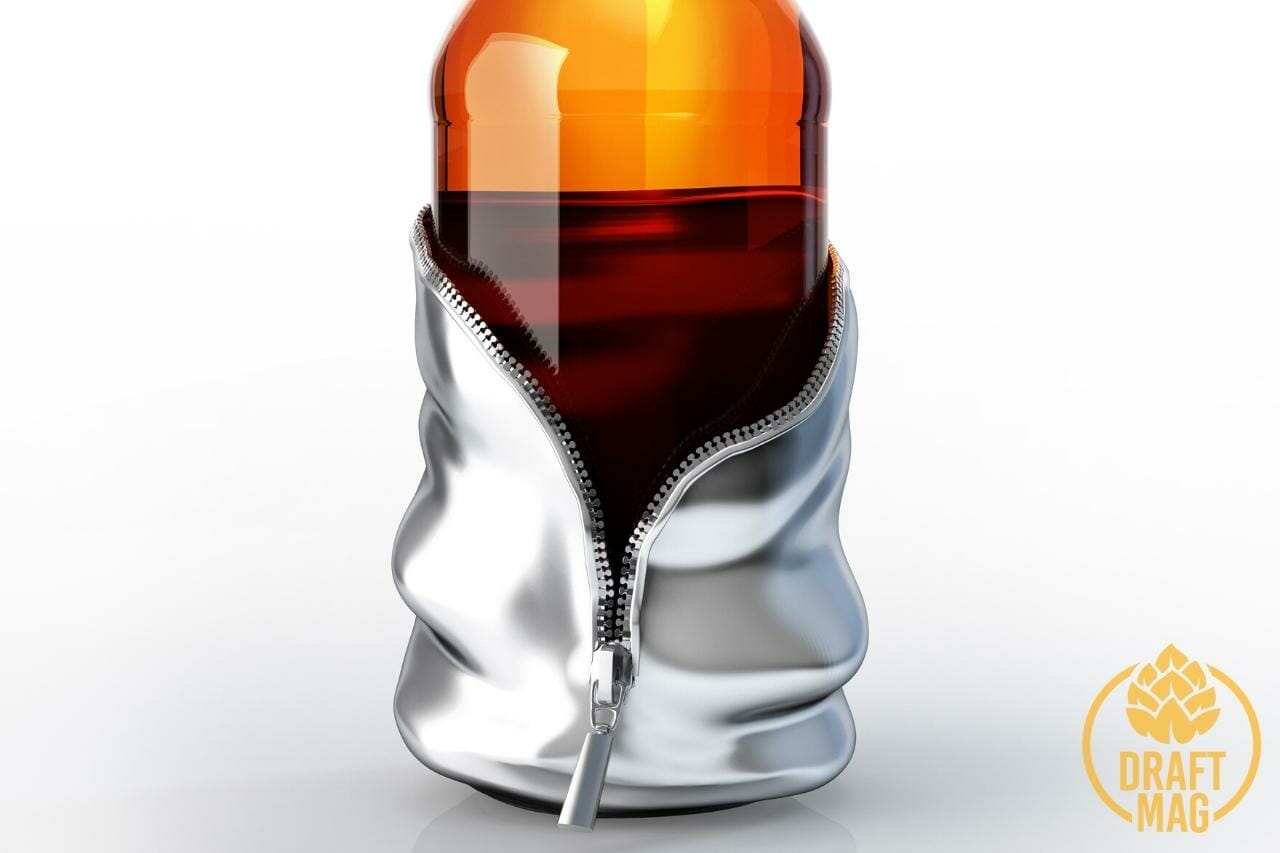 Now that we've covered all you need to know about the Koozie or coozie, you have points to back up your argument next time you're with your fellow enthusiasts. Here's a short rundown of this guide:
A koozie is the trademarked name of a specific brand of beverage insulators.
A coozie is the general name of beverage insulators, regardless of the brand.
A cozy is not the same as a coozie because the former is meant to warm up beverages, while the latter's purpose is to keep beer cold.
There are multiple synonyms for a koozie, but they all function as beverage insulators.
The primary purpose of beverage insulators is to keep your beer cold by preventing condensation.
Whether you have a koozie or a coozie, the main point is that you're keeping your beer cool to enjoy it for a long time. Enjoy your delicious beer with a top-notch beverage insulator, Koozie or coozie, regardless of what you call it.