Beer Memes: Grab Your Beer Because Things Are About To Get Hilarious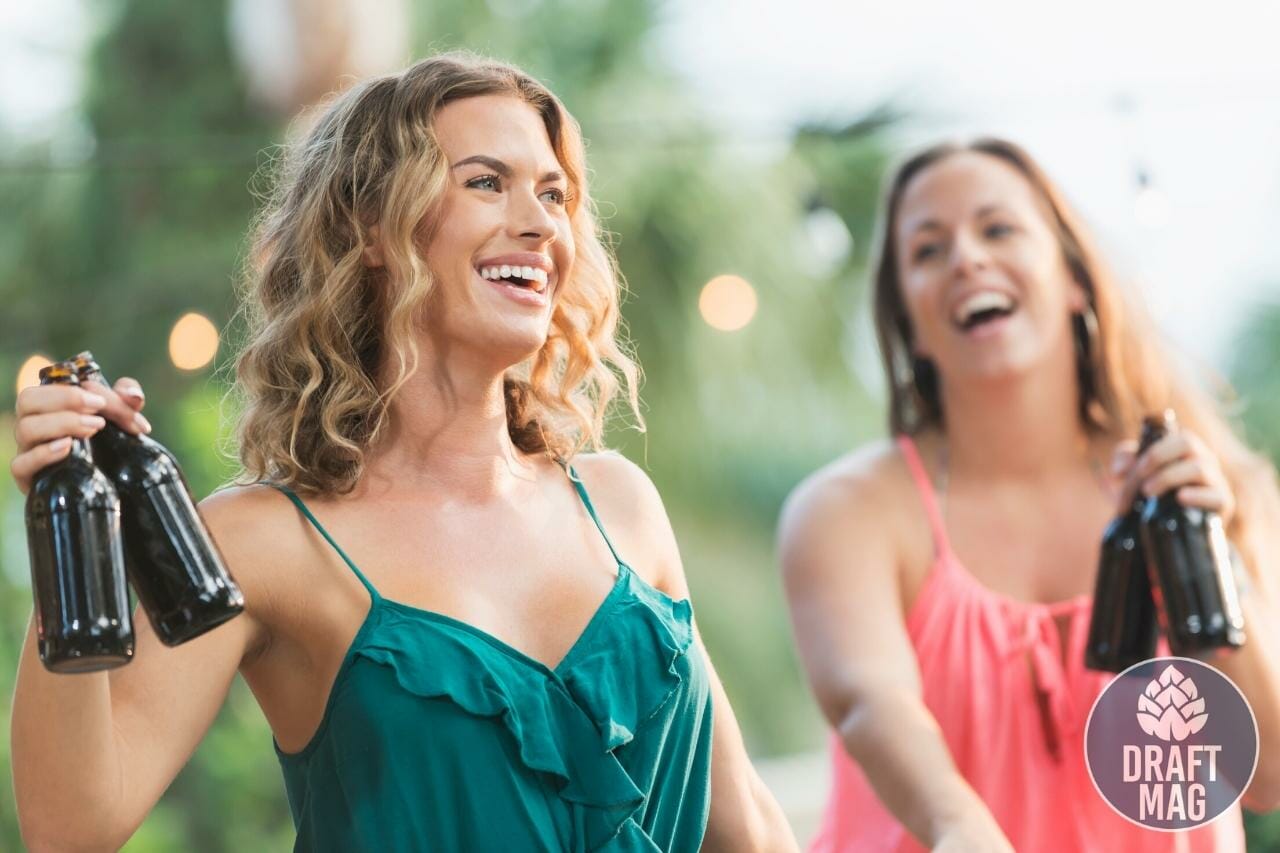 These beer memes are for the ones having a heated reaction to summers and craving for a cold one in the middle of the day.
If it is one of those days when you are stuck in an office with a pile of workload and the summer sun sweating you out, you have come to the right place.
How would you feel if something cooled the heat down for you?
Grab a beer and take a deep breath because things are about to get silly with these funny beer memes.
Here Are Some Funny Beer Jokes for You to Gobble Up
Who doesn't enjoy a cold, super chilled beer on a hot summer day?
Summer has already hit the world—what better reason to grab a chilled beer and enjoy these funny memes. Whether you are like Barney Stinson, all suited up at work and waiting to head to the bar with your friends, or like Joey, who carries his beer cooler on his boat, these beer drink memes are just what you need right now.
Set Your Priorities Right, Mister!
Well, That's One Hell of a Piece of Art!
So, Who Do You Have by Your Side Today?
Mine Is on the Way. Where's Yours?
They say an apple a day keeps the doctor away. Well, that's true, until you have had a beer.
Now You Know What Mirrors Are Really For
Well, at least we know this man aced in his high school math for sure.
Ask for help, as they say.
Haven't We All Done This at One Point or Another?
A friend indeed.
It is time to send that anonymous email to your head of the office.
This is the ultimate bucket list ever, especially for National Beer Day.
This is what our refrigerators would look like.
Well, at Least He Made an Effort
Right. Like we ever do.
Congratulations.
Hey! It's beer-o-clock.
The Real Use of Slow Motion
Someone enjoyed the SLO-MO.
What Does a Perfect Dive Look Like?
A perfect 10!
If this is not true love, then what is?
Who else is waiting for the weekend?
The Solution to All Your Problems
Amen.
Didn't we have this conversation before?
Say hello to the dark side.
Us too!
And I am trying to work.
And in ours too.
Hide and Seek, Adult Version
If this isn't true happiness, then what is?
Come On, Who's Listening?
Just like Joey when he wanted to download food.
Let us see what the scientists have to say about this.
Who Said Something About a Work Day?
The best-tasting beer there ever was.
Well, at least this isn't a life-threatening disease.
Cardio is not for the weak.
Expect To Drink for a Lifetime
This is one funny beer meme. Good luck with that!
Whoever said craft beer was a good idea.
Who else thinks this is worse than horrible?
For all the crafty lovers out there.
Because Beer Is Always Worried About You
A beer is always a good idea.
Especially on national drink-the-beer day!
FAQ
– What Is a Meme?
A meme is a piece of media (image or video) with the intention to create humor that spreads rapidly through the internet and social media. It is used to represent the thoughts and feelings of people in general. The image or video is usually inscribed with text.
– What Are Some Tips for Responsible Drinking?
Some of the most important tips to keep in mind about responsible drinking are to understand how much alcohol percent your drink contains, to eat before and during your drinking sessions as a full stomach also leads to lesser drinking, to go extremely slow with your drinks, to skip the shots and drinking games as much as possible, and never to drink and drive.
– What Is Beer Made Of?
Beer is made of grain (like wheat or barley), malt, yeast, and hops. These are the four primary ingredients in any beer-making process. There are flavors and esters added at later stages to achieve unique types of beers.
– Is Beer Good for Your Health?
Beer can be good for your health if you stick to a limited intake. Some researchers say that one or two beers a day can help reduce the risk of heart disease. It also is good for maintaining a healthy kidney function. It also avoids kidney stones to some extent. Although beer is high in calories than any other alcoholic drink, it is good for you if you are not on a calorie deficit diet.
Conclusion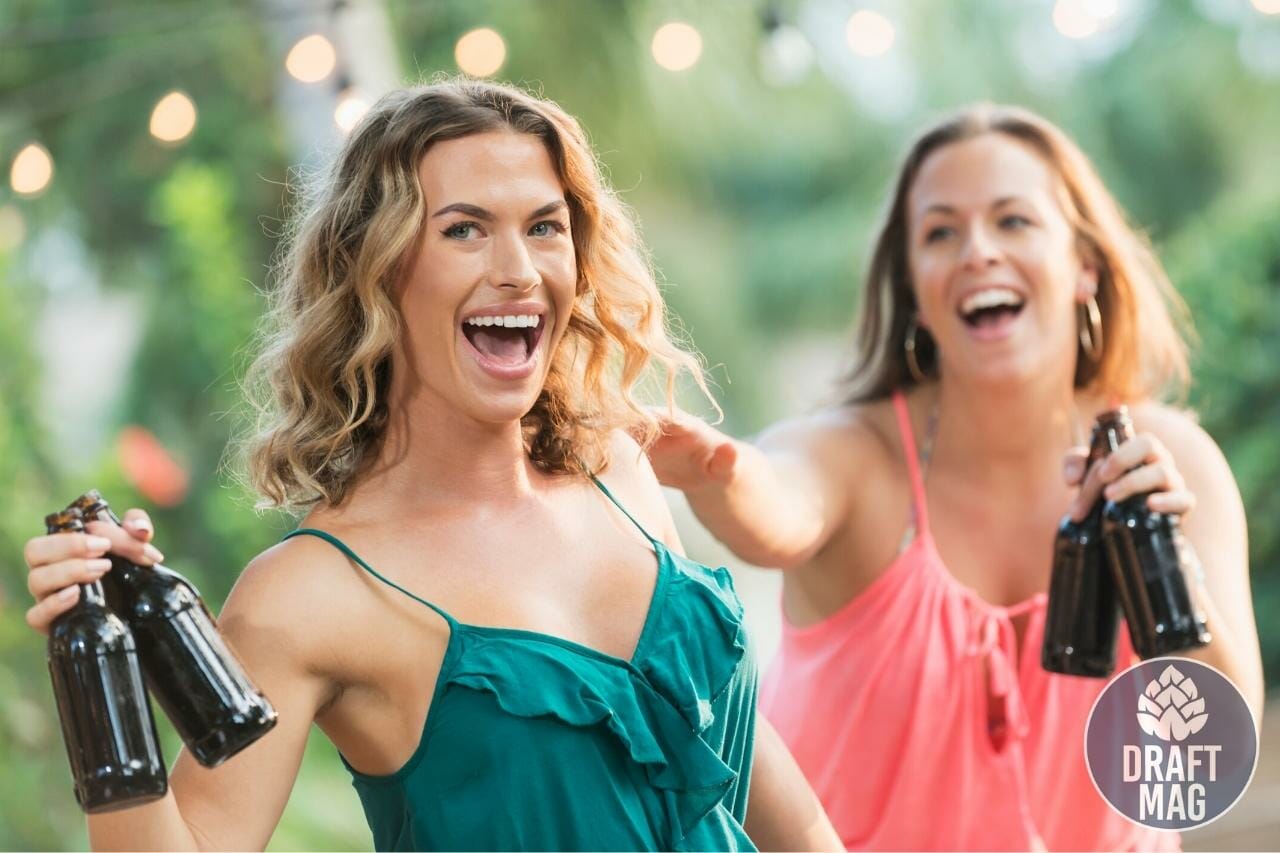 Did your day just get better laughing out loud? Have you already started sending some of these beer jokes out to your friends? Or have you already packed up for the day and are headed out to grab some beer for yourself?
Beer jokes and memes will always give you just another reason to grab your favorite pint.
On a serious note, here's something to think about:
Drink how much you can. These beer memes are only here to entertain, not encourage.
Responsible drinking will take you a long way, especially in avoiding hangovers the next day.
Here's the last one to crack you up. Do you think 2020 was a horrible year? Le 2021 – HOLD MY BEER!
Have a great week, folks.
Take a sip, laugh it out, take a chill pill, and enjoy that brew!
Disclaimer: none of the authors, contributors, administrators, vandals, or anyone else connected with draftmag.com, in any way whatsoever, can be responsible for your use of the information contained in or linked from this web page. Use at your own risk!