Etensel Beer: The Real Story Behind This Popular Fictional Brew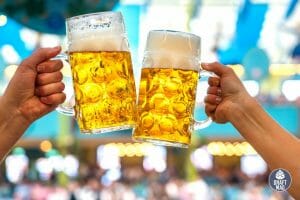 Etensel beer is a fictional beer that is featured in the popular BBC series "Death In Paradise." It piqued a lot of interest from there and beer lovers started a hunt to get their hands on this classic-looking, mouth-watering beer.
So we scoured every corner of Guadeloupe, where the series was filmed, to find any trace of Etensel. Read on to learn about Etensel beer and some uniquely-crafted beers from Guadeloupe.
Is Etensel Beer Real?
No, Etensel beer is not a real beer. We're sorry to burst your bubble, but it is a bitter truth that Etensel is only a fictional beer that found a lot of interest after featuring in the BBC series Death In Paradise. After running from every pillar to post, we have to come to terms with the fact that Etensel beer doesn't exist.
We have made peace with this fact, and you should too. However, the good news is we found several unique beers from Guadeloupe that can be good alternatives to Etensel. We've curated this list of the most popular breweries in the area along with their most well-loved drinks.
Popular Breweries in Etensel's Guadeloupe
Guadeloupe and the Caribbean have some unique offerings that are not less than Etensel in any aspect. Dive into the world of these magically-crafted beers from Guadeloupe.
– Les Bières de la Lézarde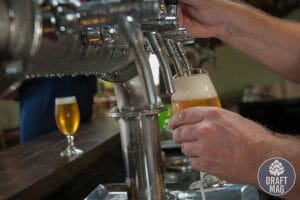 Located on the banks of Lézarde in Guadeloupe, this brewery is credited with brewing Lézarde, the only craft beer on the island. The brewery offers some of the finest Belgian-style ales, dark lagers, and pale ales, but the main attraction is their selection of blonde ales.
The most noted one from the selection of blond alès is Lézarde Gingembre. As the name suggests, it is a ginger flavor ale resulting from the characterful infusion of ginger flavor. Some of the noted offerings from this famous brewery in Guadeloupe include:
Lézarde Blanche, Witbier / Belgian White Ale, 5.5  percent
Lézarde Blonde, Blonde Ale / Golden Ale, 5.5 percent
Lézarde Gwozèy Péyi, Flavored, 5.5 percent
Lézarde Dark, Dark Lager – Dunkel / Tmavý, 6.5 percent
Lézarde Whisky Pale Ale, Pale Ale – American (APA)
Lézarde Das, Blonde Ale / Golden Ale, 4.7 percent
– Gwada (Les Brasseurs de Guadeloupe)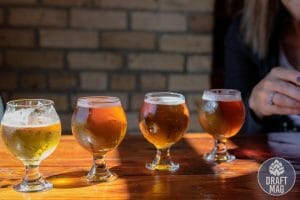 This is another popular and reputed brewery located in Baie Mahault, Guadeloupe. They are well-known for producing an extensive range of beer varieties similar to Lézarde, including Caribbean Lager and Czech-style pilsner.
However, the most lauded beer by the Les Brasseurs de Guadeloupe is the Double Bock Rhum. It is a double fermented beer that is dark in color with both aroma and taste profiles similar to a rum. That is because of the second fermentation process in old agricultural rum barrels.
Quality is the watchword of Gwada beer. The brewers ensure handpicking only the finest ingredients and carry out the production completely hands-on. Their beer range is unpasteurized to offer the tastiest and freshest beers.
Some of the must-try beers include:
Gwada original- Craft Caribbean lager style, 4.7 percent ABV
ECI- handmade Tropical Weiss beer, 4.7 percent ABV
Gwada magma- Caribbean Abbey style, 6.9 percent ABV
– Brasserie du Corsaire – COFRIGO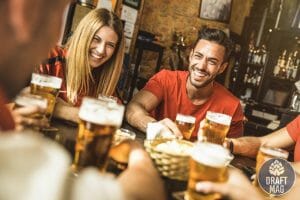 This brewery is credited with brewing Corsaire, the unofficial beer of Guadeloupe. This typical Caribbean lager is light, crisp, and refreshing, perfect for steamy Caribbean temperatures. Furthermore, despite being a light beer, it clocks an ABV of 5.4 percent, which is more than popular beers such as Coors Light or Budweiser.
However, after the closure of the Guadeloupe brewery in 1995, this quintessential local beer has been produced in Trinidad at Carib brewery. Some of the noted brews of Brasserie du Corsaire are:
Cofrigo La Meuse Pale Lager – American 4.2
Corsaire Malta Low / No Alcohol Beer – Pale
Corsaire Bière Caribéenne Pale Lager – American 5.4
– Brasserie Artisinale de Deshaies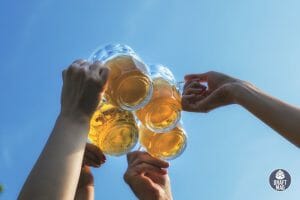 This is another smaller brewery located on the main Riflet road on the island. Owners Aline and Philips' passion for brewing reflects in their Karett beer range. This small brewery focuses on three artisanal, unfiltered beers based on natural ingredients.
The range of beers includes golden ale, Belgian-style white ale, and Rhum beer. Amongst all, Rhum beer Karett Au Rhum Vieux is the most popular one. It is a blonde ale with a traditional Guadeloupe rum flavor. This sweet and malty blonde ale has a warm taste of rum.
Some of the must-try beers include:
Karett Ambrée, Dark Lager, 6 percent abv.
Karett Bière de Noël, Herb and Spice Beer, 6.50 percent abv.
Karett Blanche, Belgian Style Wit, 5.10 percent abv.
Karett Blonde, International-Style Lager, 5.30 percent abv.
– LéKouz Bières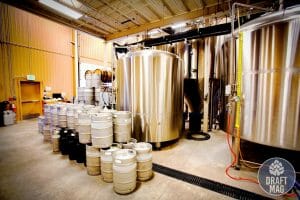 LéKouz brewery is located in the heart of the town of GOYAVE. Visitors can enjoy the soothing climate with a view of Mateliane mountain. With an international team of brewers, this brewery has been producing some of the finest and most refreshing beers in Guadeloupe since 2018.
The brewery claims to use Guadeloupe spring water, malts, yeast and hops of the highest quality. Moreover, ingredients like aromatic plants, fruits and spices are locally sourced. However, the brewery lacks the variety offered by Gwada or Lézarde breweries.
Still, it has an impressive lineup of brown and blond ales. Out of all, LéKouz Blanche Citron Vert is very popular. Unlike traditional Caribbean beers, this ale is more like European brewed wheat beers.
LéKouz  Ambrée, Amber Ale, 5.8 percent
LéKouz Brune, Lager-Dunkel, 5.2 percent
LéKouz  Blanche, Witbier. 4.9 percent
LéKouz Blonde, Belgian-style blonde, 5.2 percent
Fictional Beers Similar to Etensel
Undoubtedly, Etensel is just a fictional beer. However, it isn't the only fictional beer that exists in the real world. Instead, there are several fictional drinks, especially fictional beers, which have become the popular staple of stories in pop culture.
Occasionally, such fictional beers pierce the reel boundaries and become part of reality. Some of the most popular examples of the fictional beers other than Etensel beer include:
– Heisler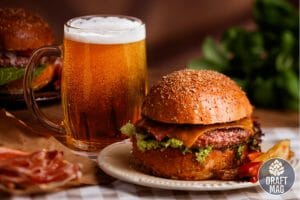 Heisler is often considered the best fake beer brand on screen. The ubiquity is such that it is tagged as "the Bud Light of fake beers." This fake beer is a creation of the Hollywood prop house Independent Studio series.
It featured in several TV shows and movies such as "Brooklyn Nine-Nine," "Stranger Things" before Barb disappeared, "True Detective," "It's Always Sunny In Philadelphia" and "Dear White People." You can easily notice your favorite character holding a pint with a blocky white "Heisler" branding over it.
– Duff Beer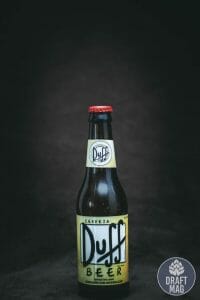 In the television world, Duff beer is considered the most iconic beer. The beer garnered popularity after being featured in the animated world of "The Simpsons." On the screen, several recurring characters could often be seen drinking this iconic beer. It is Homer Simpson's favorite pick, and the beer is presented as a stereotypical American lager that is heavily marketed, cheap, and of poor quality.
The origin of the Duff beer is fictional, but a real Duff beer exists as well. In 2015, the producers of the show decided to sell the licensed Duff beers in Chile. Dominantly, the real beer is sold in three different variations at Universal Studios Florida. In 2016, the same beer was recognized by Time as the most influential fictional beer of all time.
– Jekyll Island Lager and Red Ale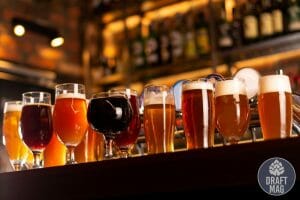 It is the most ubiquitous beer that has ruled the screens for the last two decades. Jekyll Island, a prop created by Independent Studio Services, is featured on several big and small screens.
This fictional beer first appeared in the 2002 film "The Rules of Attraction." After that, it also featured in popular shows such as "Brooklyn Nine-Nine," "Lost," "New Girl," "Dexter," "Burn Notice," "Community," and more. The brand brews red ales, lagers, and root beers.
– Buzz Beer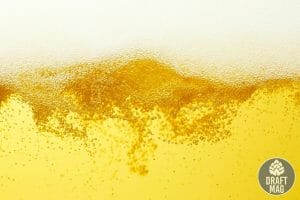 The "Drew Carey Show" aired for nearly a decade, and in this series, the main character and his buddies are seen brewing a unique recipe known as Buzz beer. This homemade beer is brewed inside a garage and consists of equal parts lager and coffee. The popularity of this beer can be ascertained from the fact that Buzz beer became a fixture in the households of every beer lover.
– Romulan Ale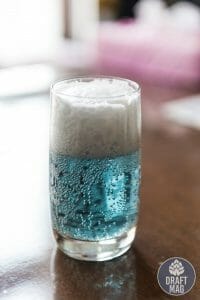 Another popular fictional on-screen beer brand is the Romulan Ale of "Star Trek" fame. People often wondered about the fancy bluish beer consumed by their favorite characters in TV and film series.
According to the "Star Trek Cookbook," a unique combination of seltzer water mixed with Glacier Freeze Gatorade is the secret recipe for Romulan Ale. The same beverage was offered to guests of the Star Trek Experience theme park in Las Vegas.
FAQ
What other fictional beers apart from Etensel have been featured in movies?
Some other fictional beers featured in movies include Duff Beer from The Simpsons, Butterbeer from Harry Potter, and Pawtucket Patriot Ale from Family Guy.
Was Etensel the only beer featured in Death in Paradise?
No, other beers have been featured in Death in Paradise, such as Belikin Beer from Belize and Piton Beer from Saint Lucia.
What beer is Guadeloupe famous for?
Guadeloupe is not particularly known for any specific beer.
Endnote
Like Etensel beer, several other on-screen beer brands have taken on a life of their own. Therefore, forget Etensel and try some of the unique Caribbean beer recipes mentioned in this article.
Etensel beer is a fictional beer brand featured in the popular BBC series Death In Paradise.
However, you can try some unique recipes from Guadeloupe, where the series was filmed.
Lézarde Blonde, Les Brasseurs de Guadeloupe, and Corsaire are some of the best alternatives to Etensel beer.
Several other fictional beers like Etensel, Buzz, and Heisler often confuse beer lovers.
It is very disheartening to know that your favorite on-screen beer doesn't exist in reality. However, it gives us a reason to get lost in an imaginary world and celebrate what is probably the most popular drink on earth — beer.