A Beer Similar to Corona: Our Top 10 Best Picks To Help You Find It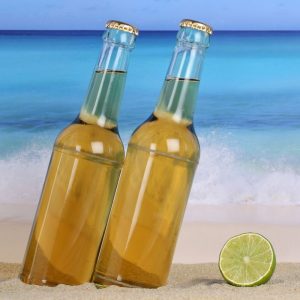 Are you looking for a beer similar to Corona or a better alternative? We have tried, tested and found the top 10 best alternatives beers that taste like corona and some are even better!
A day at the beach with a bottle of refreshing beer is heavenly. Whether you want a break from the name that reminds you of the pandemic or just looking to try other tasty beers out there, we've handpicked only the most refreshing and tasty beers that others are already raving about!
Find out which beers made into our list and some interesting comparisons between Corona and other popular Mexican beers.
Top 10 Beers Like Corona
Apart from smart marketing and high demand in warm weather, many consumers believe that the Corona beer is only hyped by certain drinkers and there's not much taste to it. There are plenty of other beers in the market that are worth trying out. Some beers on this list have much more flavour and taste than Corona.
If you're in love with the Mexican-brewing style, then you'll also love these top 10 beers similar to corona:
1. Modelo
Most reviewers have mentioned how Modelo Espacial can be called a Mexican beer like Corona. This pilsner-style lager has a strong crispy flavour. It was first brewed in 1925 and since then has been a remarkable drink. Flavours like herbs, honey, notes of corn and orange blossom are pronounced and add to its refreshing quality.
2. Sol
The Sol Mexican beer can be described as a clean, bubbly, refreshing drink with a slightly sweet taste that makes it perfect for summertime drinking. The straw-coloured beer has a hint of corn and its crispiness is what works the best in its brew. The term "Sol" translates as "Sun." The beer was invented in 1899.
3. Pacifico
This Mexican pilsner-style beer is a beer similar to Corona but may taste a little more bitter. It packs much more flavours than Corona. The blend of crispiness, ocean mist and grass citrus makes the beer very enjoyable to drink, especially during summer.
4. Victoria
Victoria is undoubtedly one of the oldest beer brands in Mexico. It is brewed in the same brewery that produces Tecate and Corona. Victoria was established in 1865 and is a Vienna-style lager beer. The taste is just right, refreshing, a little sweet and has a bready flavour.
5. Bohemia
Known to be Mexico's premium beer, the Bohemia is a crispy and drinkable beer that has a Belgian style. It was first established in 1905. The ingredients include malts of wheat and citric notes. The lime taste is pretty strong and almost tastes like a tonic.
6. Most Interesting Lager in the World (Ex Novo Brewing)
Most Interesting Lager in the World is a light yet very flavourful beer that packs a refreshing taste. It is a Mexican-style lager with hints of flaked corn, Vienna, Saaz hops and Pilsner malts. The crisp and juicy taste of the beer is a great companion for a beach day out.
7. Tecate
Tecate is a popular pale lager beer, brewed in Mexico. It is made up of small amounts of hops, barley grains, pure water, cornstarch and ascorbic acid. The beverage tastes very refreshing, almost like a pilsner. It gives off a sweet aroma but ends in a slightly bitter taste.
8. Sesion Cerveza
A Mexican style light lager beer that tastes a bit of lemon and spice yet is very refreshing. The consistency of Sesion Cerveza beer is very light and easily drinkable. It is brewed with Northern Brewer hops, Pilsner malt, Celeia and flaked corn.
9. Carta Blanca
Carta Blanca may not be an immediate favourite for people looking for the closest match to Corona. However, if you enjoy Mexican brew, the Carta Blanca has a subtle taste of apple and a unique blend of different flavours.
10. Dos Equis Lager Especial
Dos Equis Lager Especial is a light lager, pilsner-style beer made with malted barley, corn starch, water, ascorbic acid and hops. The beer consists of a smooth and balanced flavour that may taste a little sweeter than other Mexican beers.
What Kind of Beer Is Corona?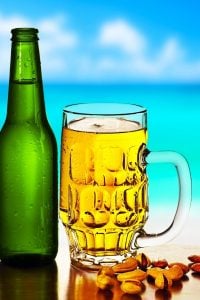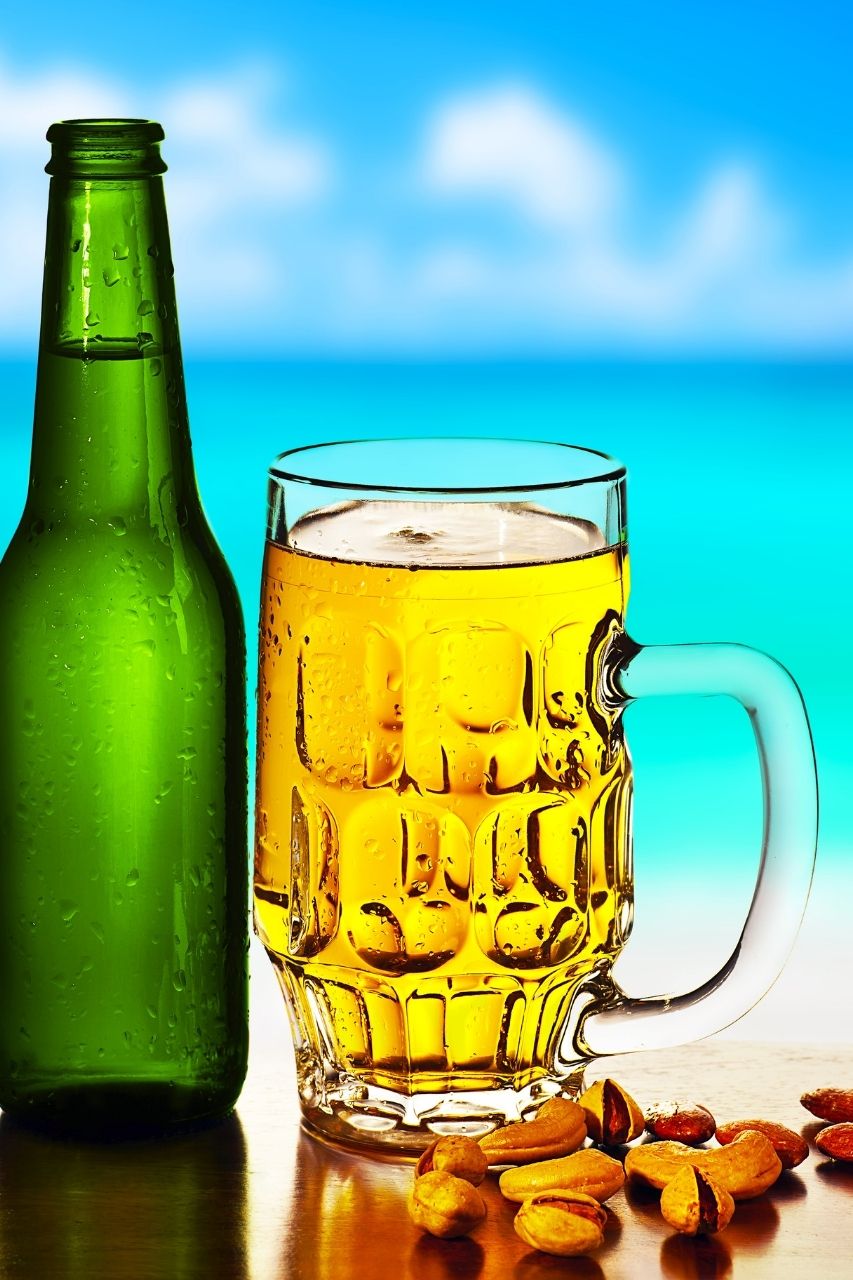 Corona is a pale lager kind of beer. Pale lagers are drinks with low levels of hops and have a golden to pale appearance. These types of beers tend to feel very dry. Corona offers a crisp and clean taste. This Mexican brew gives the beer a refreshing twist and adds flavour.
Corona is often served with lemon or lime, not only for smoother drinking but also to add more taste to the drink.
Why is Corona Beer So Popular?
Corona's Mexican-brew, crispy and refreshing flavour stands out from traditional beers. The alcohol volume, availability and appeal add to its success. As the beer received more hype during summer or warmer months, more people felt curious to try the Mexican beer.
Apart from flavours and word of mouth, the company advertises the Corona with an image of a warm day at the beach, blue water, shining sun, and sandy beaches. This strong visualization of drinking cold beer on a sunny day at the beach became one of the reasons for its popularity.
Is Corona Beer Bad for You?
Yes, Corona beer is potentially bad for your health. Corona extra contains two damaging ingredients; Propylene Glycol and GMO (Genetically Modified Organisms) Corn Syrup. These ingredients are present in the beer in high doses. The Mexican beer packs a lot of calories and carbs, all the more reason to switch to other beers that are less damaging than Corona.
Why Does Corona Beer Taste Different?
Corona beer may taste different than traditional beers for two reasons;
The lime wedges that are provided with the beer adds citric acid to the concoction. The citrus flavour is a unique combination with light beer.
The crystal clear glass bottle plays an important role in the taste of the beer. The transparent glass container allows Ultraviolet (UV) rays to interact with the iso-alpha-acids in the beer. This interaction and effect takes place rapidly. Hence, the taste of Corona beer in cans can also slightly vary from those sold in clear glass bottles.
Are Modelo and Corona the Same Beer?
Modelo and Corona are not the same beer. They are two different products from the same large Mexican brewery; Grupo Modelo. The Modelo Especial may taste like a beer similar to corona but there are a few differences. Look at the table below:
| | | |
| --- | --- | --- |
| | Corona | Modelo Especial |
| Ingredients | Water, Barley Malt, Non-Malted Cereals, Hops | Corn, yeast, hops, malted barley, and filtered water. |
| Alcohol Volume / ABV | 4.6% | 4.4% |
| Calories | 148 | 143 |
| Carbs | 13.9g | 13.6g |
| Style | Pale Lager | Pilsner Beer |
Modelo Especial offers smooth notes of orange blossom honey and a little bit of herb flavour. This pilsner beer's taste has a clean finish, sweetness, crispiness, and a light hop character.
Corona Extra contains notes of honey, malt and fruit. This pale lager beer offers a well-balanced taste of malt and hops with a crisp and clean flavour.
They both form the same head when poured. For some, Modelo Especial may taste a little fuller and richer than Corona. Both beers are top sellers in the United States.
What Aldi Beer Is Like Corona?
The closest match to Corona Extra from the Aldi beer brand is their Monterrey Cerveza beer. The Guatemalan beer has similar flavours of toasted malt and hops with sweetness. The alcohol content of Monterrey Cerveza beer is at 5.3 percent, slightly higher than Corona Extra.
Most consumers have mentioned that the fragrance in Monterrey Cerveza is slightly stronger while Corona Extra has a more neutral aroma.
Both beers taste better with lime wedges. However, Corona Extra has a more refreshing flavour and crispiness to it, which is lacking in Monterrey Cerveza.
FAQ
Which has a stronger alcohol content Modelo or Corona?
It depends on the specific variant of Modelo and Corona being compared. Generally, both beers have a similar alcohol content ranging between 4-6%. However, some Modelo variants, such as Modelo Especial Chelada, have a higher alcohol content than most Corona variants.
Is Sol similar to Corona?
Sol and Corona share some similarities in taste and style, both being Mexican lagers, but they also have distinct differences.
What category of beer is Corona?
Corona is a type of pale lager beer, falling under the category of American Adjunct Lager, which typically has a light and crisp taste.
Conclusion
With so many beers similar to Corona, it won't be difficult for you to choose the one that perfectly delights your tastebuds and feels refreshing. Let's have a 'refreshing' recap of all the key details we've covered so far:
There are many beers like Corona that taste similar or even better.
The top 10 beers on our list were Modelo, Sol, Pacifico, Victoria, Bohemia, Most Interesting Lager in the World, Tecate, Sesion Cerveza, Carta Blanca and Dos Equis Lager Especial.
Corona is a pale lager with crisp flavours and is served best with lime.
Corona's popularity is due to its refreshing flavours, hype and marketing.
The most-selling Mexican beer, Corona extra, contains unhealthy ingredients like Propylene Glycol and GMO Corn Syrup.
The clear glass bottle and the addition of lemon in Corona make the beer taste different.
Modelo Especial and Corona are different types of beer from the same company, with similar taste profiles.
Monterrey Cerveza from Aldi Beer is a close match to Corona, but the Corona tastes crispier.
Our guide on beers similar to Corona has made it easy for you to pick a new beer without having to go through a trial and error method. Be it for sipping on some refreshing beer or to wind down after a long day, there's no reason why you should stick to Corona when there are plenty of options to try!