Modelo Negra vs Modelo Especial: Comparing Your Favorite Mexican Beers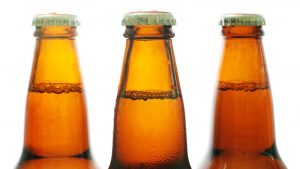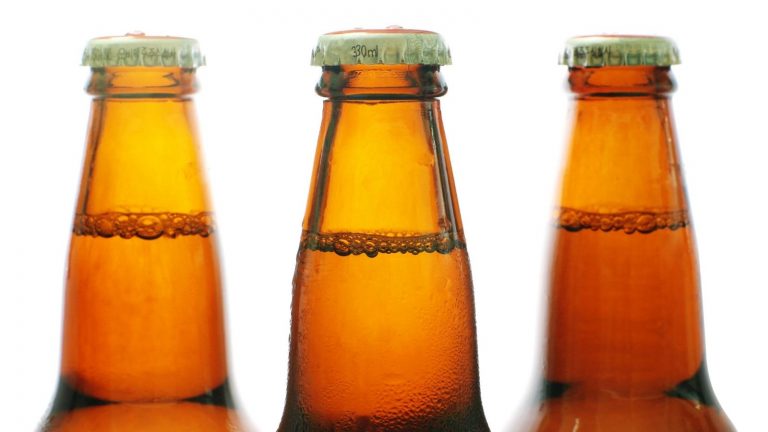 Modelo Negra vs Modelo Especial comparison presents you with the opportunity to choose from these top Mexican beers for the coming outdoor season. Both of these beers are crisp and refreshing, combining fascinating flavors and fantastic aromas.
We will be comparing these two Modelo beers in this article to help you make the best choice.
Quick Overview – Comparison Table
Here is a quick comparison table of Modelo Negra and Modelo Especial for an overview of their differences and similarities.
| | | |
| --- | --- | --- |
| Specifications | Modelo Negra | Modelo Especial |
| Style | Munich Dunkel-Style Lager | International Pale Lager |
| Ingredients | Malt, Hops, Yeast and Water | Rice, Hops, Corn Starch, Yeast and Water |
| IBU | 19 | 12 |
| ABV | 5.4 percent | 4.4 percent |
| Hops | Galena Hops | Hallertau Hersbrucker |
Modelo Negra vs Modelo Especial: Comparing Their Tasting Notes
The main difference between Modelo Especial and Modelo Negra lies in their tasting notes, alcohol content and ingredients. In this section, we'll take a look at the tasting notes of both Mexican beers.
– Modelo Negra Tasting Notes
Modelo Negra pours with a rich copper to dark brown color in a glass, having a medium white head that does not dissipate fast.
True to its style, Modelo Negra bursts with perfectly combined aromas of roasted nuts, brown bread and hints of banana and caramel foster. It has a sweet aroma with hints of apple to give a nice balance. The roasted malts happen to be the star of the show, with the hoppy floral notes not readily noticeable.
The aromas of the roasted nuts extend to the palate, washing across the tongue to give a medium body, smoother texture and fine bubbles. You will notice a hint of caramel sweetness, indicating the presence of the malts. A dark fruit flavor matches the caramel sweetness on the front, disappearing as soon as you swallow the beer.
Modelo balances Negra's flavor profile with a soft, lingering hops finish. A subtle dryness emerges as you drink, making the next sip more balanced and appealing.
– Modelo Especial Tasting Notes
Modelo Especial pours as a dark straw to gold beer. The comparably higher honeyed hue adequately matches its richer malt profile.
International pale lagers often have subdued lager aromas, and Especial is no different. It shows some soft honeyed aromas with creamed corn, fresh biscuits and hints of earthiness on the finish.
The beer's high carbonation immediately dazzles the palate, with the first sip establishing a refreshing, clean and crisp profile. It feels like a bolt of energy as it washes across the tongue. However, its subtle richness ensures a more balanced and substantial feel on the palate. The richer, fuller mouthfeel of Modelo Especial sets it apart from most domestic lagers.
The finish for this beer is surprisingly long, considering its style. It exudes strong malty notes of honeyed biscuits on the finish. The earthy hops aromas emerge here, mudding some brightness resulting from the carbonation. In the end, the mouth feels refreshed as the crisp dryness ultimately disappears, making this beer an excellent match with spicy meals.
Modelo Negra vs Modelo Especial: Which Beer Has a Higher Alcohol Content?
Modelo Negra has a higher ABV at 5.4 percent, while Modelo Especial has 4.4 percent ABV. These Modelo beer types are not much different in their alcohol content. Thus, they are both sessionable beers, giving you the ideal combination of a strong, balanced and enjoyable feel.
Modelo Negra vs Modelo Especial: Their Ingredients
Modelo Especial is a rich Pilsner beer with full flavor, brewed with premium malted barley, yeast, hops, corn and filtered water. The barley malt gives it a slightly sweet taste, while the hops give it a lighter and crisp finish.
Modelo Negra ingredients include black malt, caramel malt, as well as two- and six-row barley malt. Other ingredients include galena hops and water. These ingredients combine to give a Dunkel-style Lager with a rich, bright, amber hue and an iconic flavor.
Modelo Especial vs Modelo Negra: A Brief Overview
Grupo Modelo is one of the biggest breweries worldwide, and you can't discuss Mexican beers without mentioning this brand. The nearly century-old brewery, which is owned and sold in the United States by the New York-based corporation Constellation Brands, is behind some of the most well-known products in the world.
Mexican brewing heritage has developed through the years. However, Modelo beer types can be traced back to Austrian-born "Emperor" in the 1860s. His introduction of German and Austrian lager styles has left an indelible mark on Mexican brewing culture. The pilsner-style lagers are now favorites of both local and international beer lovers.
Modelo Negra Review
Modelo Negra first appeared in the United States in the 1980s after its introduction in 1925. Since then, it has grown in popularity as a fantastic alternative to the country's more popular light lagers. Modelo Negra has long been the dark beer alternative for Mexican beer aficionados.
It is a black lager that's full of intriguing and nuanced flavors. This is an excellent choice for a rich beer to combine with a wonderful meal, Mexican or otherwise. Technically, Negra Modelo is a Munich Dunkel-style lager. Still, it has been designated as one of the few surviving Vienna-style lagers.
Despite being a Mexican beer, Modelo Negra stays true to the style. It's on the milder end of the bitterness spectrum, with 20 to 30 IBUs being normal for the style. This is a more delicate Dunkel than you would be used to, with 19 IBUs reflecting its Mexican origins.
Pros
Refreshing medium-bodied beer
Balanced sweetness for a comforting sip
Malt-driven roasted nut aromas and flavors
Extensive compatibility with food options
Cons
Sweetness is more pronounced as it warms up, masking the hop profile
Stout or porter flavors lovers may not fancy the brown bread flavors
Modelo Especial Review
This beer is, without a doubt, the ideal option for preparing Micheladas and other beer cocktails that call for a light-colored brew as a base. This richness is at least partly responsible for Modelo Especial's popularity. The rest comes from those searching for a light, pleasant beer to drink on a hot day at the beach or at a summer barbeque.
This beer's reputation stems from the fact that it's a well-crafted version of a worldwide popular style that nevertheless manages to provide a little more than its competitors. Modelo Especial is firmly planted in the sessionable region as well, thanks to its 4.4 percent ABV.
Its pilsner-like characteristics make it an easy crowd-pleasing beer that visitors will appreciate during a get-together, whether they're a seasoned beer drinker or a newbie.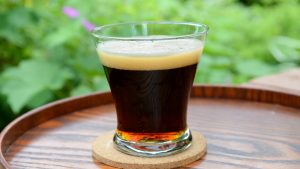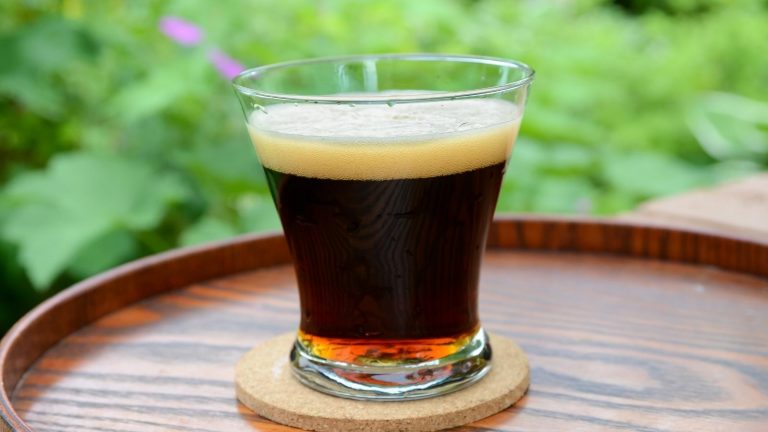 The Modelo black beer has a malt backbone that makes it a better food pairing option than most other domestic lagers, serving as a refreshing complement to spicy foods or grilled meats.
Pros
Rich, malty flavor profiles
One of the most approachable beers of this style
Sessionable ABV, making it an easy-drinking option
Versatile food pairings
Readily available in most markets
Cons
Lacks the complexity of other German-style pilsners
A little too rich for lovers of lighter beers
The relatively high price point for its quality
Serving Modelo Negra and Modelo Especial
You can expect bartenders to serve these beers with a wedge of lime on top after removing the bottle cap. There is no specific reason for this, but some people believe it improves the aroma and flavors of the beers.
In addition, mixing these beers with lime juice and other flavors will give you the Mexican specialty — the Michelada. These are served in glass cups with salt rimmed on top.
What Beers Are Similar to Modelo Negra and Modelo Especial?
Corona beer is the most similar to these Modelo beer types, owing to the same brewer — Grupo Modelo. Modelo Especial has the closest similarities to Corona Extra. They both give a similar amount of foam with a similar texture. However, the Modelo beers have stronger aromas than Corona, while the latter has slightly crisper flavors.
You may decide to also step beyond the Mexican beer giants. In that case, the popular Tecate and Sol beers will come in handy. The popular FEMSA brand produces these beers. Alternatively, you can try other Mexican dark lagers such as Bohemia and Dos Equis Dark lager.
Conclusion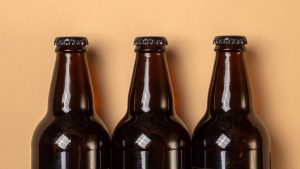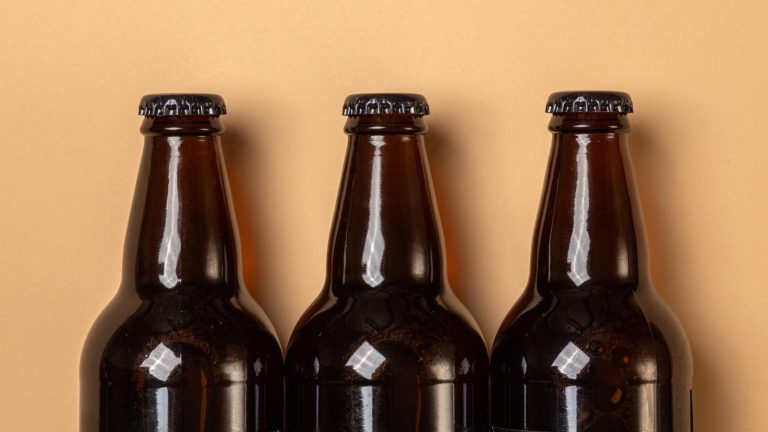 We believe you have learned greatly from our Modelo Negra vs Modelo Especial comparison. These popular Mexican beers are very alike, but they also have their differences.
Both Modelo Negra and Modelo Especial are brewed by Grupo Modelo, one of the biggest breweries in the world.
Modelo Negra is a Munich Dunkel-style lager that is full of intriguing flavors.
Modelo Negra is a refreshing medium-bodied beer with a balanced sweetness for a comforting sip. It mixes aromas of roasted nuts with dark fruit flavors and a lingering hops finish.
Modelo Especial is an international pale lager with Pilsner-like characteristics. It has rich, malty flavor profiles with a subtle dryness in the end, making you want more.
Modelo Negra has an alcohol content of 5.4 percent, while Modelo Especial has an ABV of 4.4 percent.
The ingredients of Modelo Especial include malted barley, yeast, hops, corn and filtered water, while those of Modelo Negra are malt, yeast, hops and water.
If you desire a beer with well-balanced flavors, aromas and a delightful finish, you should try one or both of these beers. While you're at it, an authentic Michelada is a great addition for a perfect taste of Mexico!