Budweiser vs Bud Light: Difference Between America's Most-Loved Beers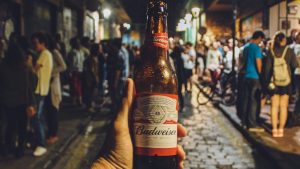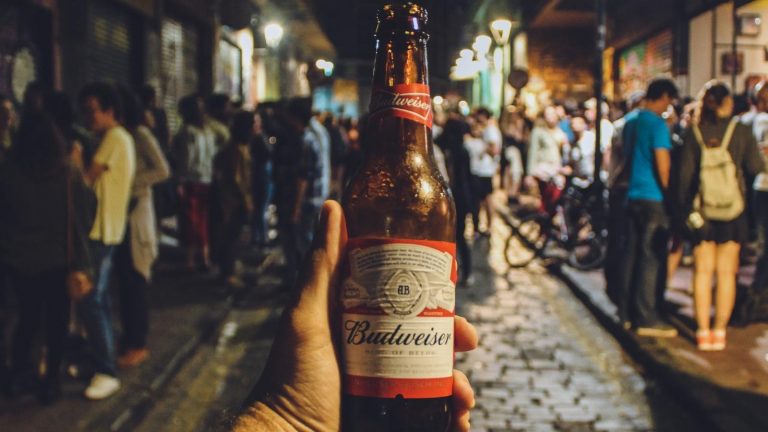 Budweiser vs Bud Light is a comparison that is frequently debated, not just by casual drinkers but also by experts of both beverages!
It's impossible to think of American beer without Budweiser and Bud Light.
Other questions about the history, ownership, ingredients, and taste of these well-known beer brands, on the other hand, may pique your interest. Let's take a closer look at this globally popular beverage that was created to overcome regional preferences.
Comparison Table
Let's look at the similarities and differences between Bud Light and Budweiser:
| | | |
| --- | --- | --- |
| | Bud Light | Budweiser |
| Style  | American style lager | American style premium lager |
| Flavor  | The flavor is clean and fresh, along with delicate malt sweetness. | The flavor is crisp and clean, along with apple fruitiness. |
| Ingredients  | Premium hop varieties, barley malts, rice, and water | Barley malt, rice, water, and hops. |
| Color  | It pours a golden straw with a thin frothy white head. | It has a golden color with delicate malt and Noble hops aromas. |
| Calories per Serving (12oz) | 110 calories | 145 calories |
| Carbs per Serving  | 3.1 grams | 10.6 grams |
| Mouthfeel  | Light, crispy, smooth, dry | Round, dry, balanced, grainy |
What Are the Differences Between Budweiser and Bud Light?
The main difference between Budweiser and Bud Light is Budweiser has higher carbs and calories (10.6 grams and 145 calories) than Bud Light's (3.1 grams and 110 calories).
Buds have a round, grainy mouthfeel with hints of apple fruitiness, while Bud Lights are light-bodied with delicate malt sweetness.
What Is Bud Light Best For?
Bud Light is best for low-intensity dishes because of its crisp, neutral flavor. Otherwise, it risks being overpowered. It can pair well with salads with grilled white fish or chicken. Despite this, its refreshing character and high carbonation of the beer pair nicely with various rich and fatty dishes.
– Features
Bud Light is a refreshing drink that goes nicely with a warm summer evening. The beer is incredibly famous in America.
Let us look at some of its characteristics:
Bud Light percent alcohol stands at 4.2 with no additives or artificial flavors.
Beers of this type are light in body and flavor but crisp and clean and meant to be consumed as cold as humanly possible. The Bud Light taste gives out a subtle fruity and citrus aroma.
A blend of premium aroma hop types, barley malts, rice, and water make this beer. Hand-selected hops lend just the proper amount of flowery flavors and bitterness to this beer.
Bud Light is America's favorite light beer, with 110 calories, 0-gram fat, and 6.6 grams of carbohydrates per 12 fl. oz.
They are golden in color, with subtle malt and hop aromas.
– Bud Light: Your Favorite American-Style Light Lager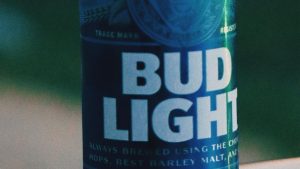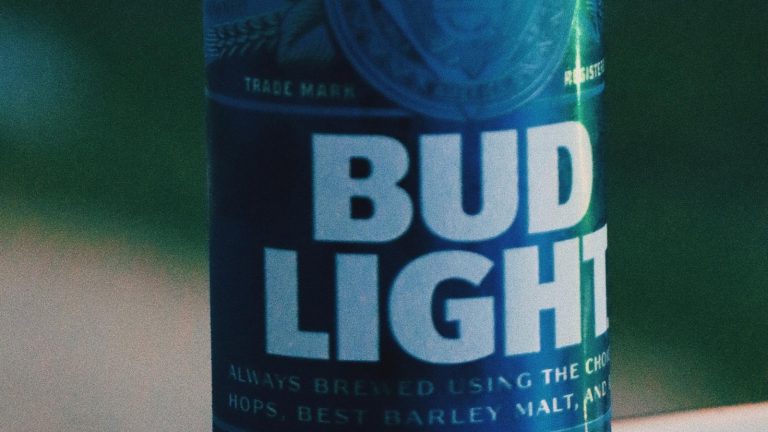 Bud Light is a series of American-style light lagers produced by Anheuser-Busch.
Bud Light was first released to the public in 1982, and it soon gained popularity, becoming one of the best-selling beer brands in the world.
Bud Light is made with a blend of premium aroma hop varieties from the United States and imported from across the world along with barley malts and rice. It is the world's favorite light beer due to its outstanding pleasant flavor and drinkability.
The light-bodied beer has a crisp, fresh, smooth, and delicate hop aroma. It also has a light malt sweetness and a gentle malt sweetness.
Real citrus peels, Bud Light Platinum, and Chelada Clamato are the three premium quality variants of Bud Light. All three variants are in a class of their own and are among the most popular choices.
Here are some interesting facts about Bud Light:
According to history, the drink was created to compete with Miller Lite. While Miller Lite was performing exceptionally well in the market, Bud Light's lower alcohol level, along with the nation's ongoing "diet trend," made it one of the most popular drinks of all time.
If you look closely, you'll see that Bud Light flavors like Platinum and Lime contain some unusual components, one of which is caramelized sugar. This not only gives the drink a unique flavor but also helps to produce a pleasant scent.
In 1991, a man called Richard Overton filed a lawsuit against Anheuser-Busch, the parent company of Bud Light, for what he believed was misleading advertising. He sued after seeing advertisements with gorgeous ladies flocking to guys drinking the beer and being enraged that they weren't attracted to him when he was drinking it. The lawsuit was, of course, dismissed.
What Is Budweiser Best For?
Budweiser is best for chili, grilled chicken, beef, and BBQ ribs because of its rich, fragrant, spicy, and smoky characteristics. Budweiser is suited to flavorful dishes since it has a lower body and alcohol strength than a light lager.
However, it pairs well with medium/low-intensity fatty and fried foods. Its flavor also blends perfectly with fried chicken, pizza, and burgers – the possibilities are endless.
– Features
The following are the reasons for this drink's high demand and unique flavor:
Budweiser beer has 4.5 percent alcohol by volume (ABV), 145 calories, and 0 grams of fat per serving.
Budweiser is a light, bready lager with a hint of apple fruitiness, a clean, dry palate, and a crisp finish. This American beer is crisp and flavorful, brewed with high-quality barley malt, a combination of premium hop types, fresh rice, and filtered water.
The formula calls for a blend of :
30 percent four-row barley malt from A-own B's maltings
40 percent six-row malt
Rice grits account for the remaining 30 percent.
Depending on the qualities of the grains available, the formula varies by a few percent to meet specific flavor requirements.
Hops are German cultivars from the United States, such as Saaz, Tettnanger, and Hallertau. They also employ some European hops and high-alpha and non-Germanic varieties like Willamette. Despite the shifting qualities of hops available on the market, brewers maintain a consistent taste and fragrance with this diverse hop bill.
They are golden in color, with a light honey scent and a hint of citrus, as well as malt and noble hop flavors.
– Budweiser: The King of Beers
Budweiser is an American-style pale lager.
Budweiser's long and illustrious history as "The King of Beers" is deeply established in American culture, and the company has subsequently expanded to become one of the world's most recognizable beer brands.
Budweiser is a medium-bodied, tasty, crisp, and clean beer made for the optimal mix of flavor and enjoyment, with blended layers of quality American and European hop aromas.
Budweiser employs a particular beechwood maturing procedure to achieve the famous smooth flavor. It is brewed over 21 nights using the finest hops and barley. Budweiser is brewed using time-honored techniques like "krausening" for natural carbonation and beechwood aging, resulting in a beer with outstanding balance and flavor.
Here are a couple of facts about the Bud that will surprise you:
Although the combination of milk and Budweiser may seem revolting, Budweiser was instrumental in developing the pasteurization of milk. Adolphus Busch, eager to grow beyond his hometown of St. Louis, needed a way to ensure that his product was fresh and excellent when it reached after long cross-country voyages.
Long before the dairy industry began employing pasteurization to sanitize milk, Budweiser relied on it to stay fresh on long voyages. Budweiser is still known for its freshness, and each beer is a "best-by" date.
Budweiser, believe it or not, advertises itself as a vegan beer sometimes. This is because the beer contains no animal products. However, some discerning beer lovers may object to the use of genetically altered rice as one of Budweiser's primary ingredients.
Anheuser-Busch is not allowed to use the name Budweiser as a trademark in some areas due to a trademark dispute with an unrelated brand with the same name. Hence, it's referred to as "Bud" in Europe.
Anheuser-Busch: A Brief History of the Brewery
Adolphus Busch, a German immigrant who arrived in St. Louis, Missouri, in 1857, founded Budweiser. Americans drank a lot of heavy, dark beers back then, but one man intended to alter that by producing a light lager that was excellent for sunny summer days.
After Adolphus married Lilly, the daughter of his boss Eberhard Anheuser, it became Anheuser-Busch Brewing Association in 1879.
Eberhard Anheuser started out making soap and candles, but in 1852, he started a brewery despite having no prior expertise. In 1860, he took over the Bavarian Brewery and purchased brewing supplies from his future partner and son-in-law, Adolphus Busch.
In 1876, young Busch began improving the formula and collaborating with local restaurant owner Carl Conrad to create a new beer. Anheuser-Busch produces a variety of beers under the Budweiser name, including Bud Light Lime, Bud Ice, and Bud Light, in addition to the traditional Budweiser. The brewery continues to use the same approach to brewing to this day, attempting to ensure that each beer tastes the same.
Endnote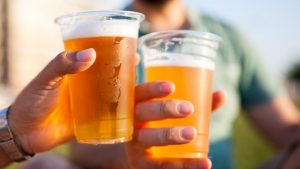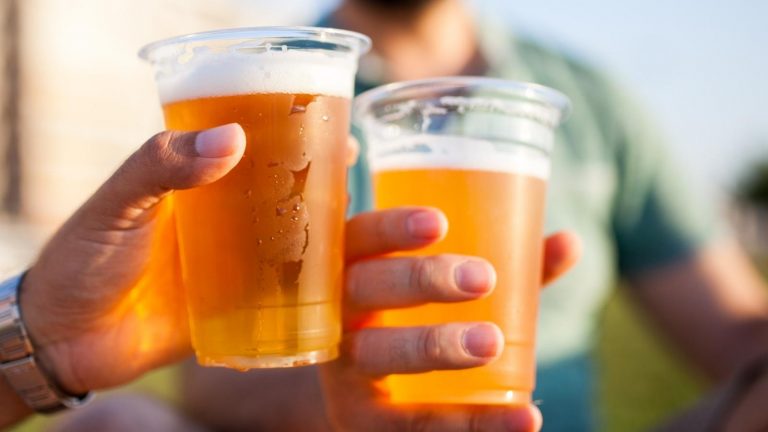 Craft beers, such as IPAs and stouts, are becoming increasingly popular among beer drinkers who desire a swap from their usual brews.
So, which to choose: Budweiser or Bud Light?
Anheuser-Busch InBev intends to reclaim market share for Bud Light by adding new flavors to its range and entice millennials who prefer craft beers to mass-produced brands like Budweiser. Bud Light and Budweiser are excellent choices for folks who want to 'drink light' but also want a beer with more flavor than what you'd find in the supermarket.