Corona Extra vs Premier Beer: All You Need To Know To Decide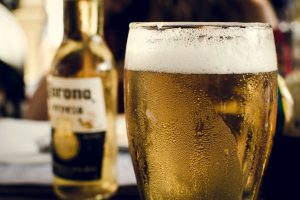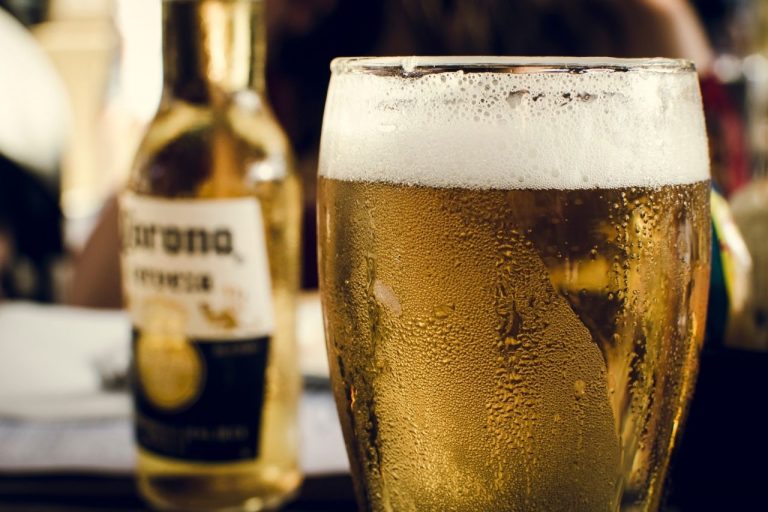 Corona Extra vs Premier: Are you a Corona beer fan? If yes, then you should know more about these two beers. The next time you walk along the aisle inside the grocery store to buy a beer, know that you have a wide range of options to choose from.
So, if you are interested to know more about Corona Premier vs Corona Extra, you must read from start to finish, and we will help you figure out which one is best for you!
Corona Premier vs Corona Extra
The famous Mexican lager Corona has a brand new low-calorie version of their famous beer, the Corona Premier. It is the first branded beer by Corona in 29 years.
The target market of the lighter version is men 35 years and above. This beer is for the light drinker who is looking for something new to level up their experience. The price may vary per location, but the beer will cost very similar to Corona and Corona Light.
The main difference from the traditional Corona beer is the carbohydrate and calorie content. Premier has 2.6 grams of carbs and 90 calories. Both values are low compared to the 13 grams of carbs and the 148 calories from the traditional 12 oz Corona beer. At the same time, the 12 oz Light version has 5 grams of carbs and 99 calories.
– How Did Corona Beer Start?
Corona was first sold in Mexico and is one of the best-selling alcoholic beverages in the country. Aside from that, it is also a sought-after imported beer in Canada and the United States. It is available in a distinct, clear bottle with a label and served mostly in bars with a slice of lime inserted into the bottle's neck. The lime slice has been Corona's trademark and part of the brand image, but Mexicans enjoy the beer as is. They prefer to leave the lime to international tourists.
It was initially brewed in 1925 to celebrate Grupo Model's 10th anniversary. This beer has a light color and taste, and minimal hop bitter taste. The beer company leads the Mexican market. In the United States, it is not the best in its beer line but is considered an affordable one.
Some think that beers inside clear glass can be struck by light and that, in turn, sunlight may affect its quality, but this is not true with Corona Premier. The company believes that if you are using high-grade ingredients, then there is nothing to worry when it comes to the taste. If you want to know the major difference between Corona Extra and Corona Premier, you should continue to look for facts by reading this article until the end.
Corona Extra Facts
Corona has a distinguishing crown logo where it takes its name from the crown that embellishes the Cathedral of Our Lady of Guadalupe found in Puerto Vallarta. The beer reached the American market in 1933 and is now being exported in 150 countries worldwide. That is why the brand has a long and rich history that you should know as an avid beer drinker.
Many ask about Corona Extra carbs. Well, the carbohydrates and calories count of this beer is higher than that of the Corona Premier. At any rate, it is a great classic and you can enjoy it with moderation without worrying too much.
– Corona Official Lime
The Corona brand will have its own Corona official lime. It was announced last 2018 from Earth Source, the distributor of Corona Extra branded limes. The lime is available in boxes and six-packs.
– Number 1 Beer Imports in the United States
Since its introduction into the US market in 1981, Corona has been a huge hit. It has dominated the beer market since it was first sold in the United States today. The number speaks for itself, with 68 percent of all beer imported into America. It is dominating brews coming from other countries like Belgium, Germany, and the Netherlands. In 2017, it ranked number 1 and still holds the top spot.
– Corona Is a Popular Boxing Sponsor
The company proudly proclaimed itself as the official sponsor of the famous boxing fight between Mayweather and MacGregor in August of 2017. You can watch the unforgettable fight again through Corona's website.
– The First Beer With a University Partner
It was in 2017 when Corona became an official partner of the University of Texas Longhorns. The University's "responsible drinking" campaign can be seen during baseball, basketball, and football games. Therefore, this beer became more popular as a drinking buddy for students.
– Mexican Drinkers Rarely Add Lime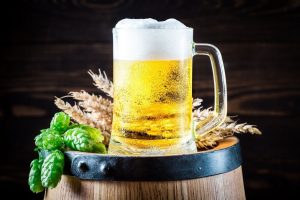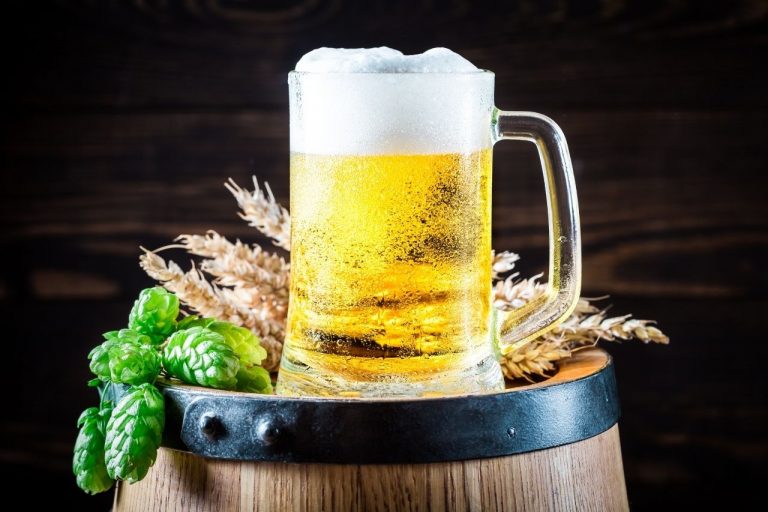 There is no specific reason why lime is being added to its neck bottle, apart from the citrusy taste. Many believe that it keeps flies away from the drink, while others say that it helps to sanitize the top of the bottle. Avid beer drinkers, especially international tourists, believe that the acid from the lime adds a different flavor. However, do not be surprised if you do not see any lime on your Corona Extra in Mexico.
– The Animal Print
If you are wondering about its animal print, it is a griffin, half-lion, and half eagle. The Corona sits on top of the Mexican sun, and the griffin serves as protection. It is a symbolic logo that makes Corona stand out.
– Ways of Drinking Corona Extra
Some enjoy Corona Extra by adding it to create an enjoyable alcoholic drink like the Michelada or Beery Bloody Mary. There are different ways to make this drink the way you want it. The easiest is mixing half beer and half tomato juice, a drop of Worcestershire sauce, some hot sauce, a few drops of soy sauce, a pinch of ground black pepper, and lots of ice.
Also, never forget the lime and salt on the rim of your glass. Do not be surprised to see a cold shrimp as a garnish at the edge of the glass. Another great drink is Coronita. You can enjoy it by upturning the bottle of Corona Extra in your margarita.
What Is Corona Premier Beer?
The Premier is part of the Corona line of light beers. It has a very light and smooth taste. The Corona Premier calories count is quite low, as this beer is low in carbohydrates. Surprisingly, the taste is still satisfying while staying away from too many calories. It is a Mexican lager beer made of unmalted cereals, barley malt, yeast, and hops. The end product from these ingredients is a drinkable beer with a balance of sweetness and a clean mouthfeel.
How To Enjoy Corona Premier?
You can enjoy it with your favorite seafood, shellfish, pork, or chicken dish without worrying about adding calories into your diet. There are different types of Corona beer, but this one complements well with any Mexican-style food. You will never regret having this beer at your all-night party but drink responsibly. You will never be confused as you choose from a different beer line because it has a distinct look that is available in a tin can and glass bottle.
Corona Premier's nutrition facts are widely available online. This information is useful, especially if you are a health-conscious beer drinker. All you need to do is type in the beer brand and the word "nutrition facts."
– Benefits of Premier Low-Calorie Beer
There is no specific definition of what low-carb beer is. However, a standard one has around 11 grams of carbohydrates, while Premier only has 2.6 grams. The alcohol content is the same, but this beer is brewed to remove the carbohydrates, so you still need to drink moderately. Some beers are alcohol-free, but Premier is not part of those. However, it is still a healthier option if you do not want your beer to add too much to your calorie intake.
Why Choose Light Beer?
Beer, in general, is an all-natural alcoholic beverage that has undergone fermentation. It does not use any preservatives because of the hops and alcohol. These two ingredients are natural preservatives that make beer not only low-calorie good for health.
Moreover, it may improve cholesterol by increasing the good cholesterol and lower down the bad ones. Bad cholesterol may build up inside your veins and block them. According to some studies, beer may flush away the bad and keep the good fats.
Drinking beer once in a while may boost your mood and help you to feel chill. Social drinking is beneficial to mental health. It means that it is good to get out, relax, and bond with your friend with a glass of cold beer.
FAQ
Is Corona Extra stronger than Corona Premier?
Corona Extra has a higher alcohol content than Corona Premier.
Are both Corona Extra and Premier light beers?
Yes, both Corona Extra and Premier are considered light beers.
What is the difference in the flavor profile of Corona Extra and Premier?
Corona Extra has a slightly stronger and fuller flavor, while Corona Premier is smoother and lighter in taste.
Final Verdict
Corona Extra and Premier are made with quality in mind from the same brand Corona. The two-line of beer is similarly great in taste. Here are essential facts for you to remember between Corona Extra vs Premier:
The taste is very similar, although the Premier is low in calories. You will never taste a huge difference, as both beers are fresh and crisp. Both have a light and clean taste with light golden color.
Premier is a healthier choice for those who have a strict low-calorie diet.
Corona Extra costs higher than the Premier, but the quality is incomparable to other brands, so if you want to treat yourself, the Extra is the way to go!
Now that you know the characteristics of these two types of Corona and how to drink them to enjoy their full crispness, all you have to do is throw a Mexican-style party!