Best Low Alcohol Beer: A Breakdown of Our Top Picks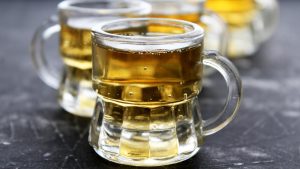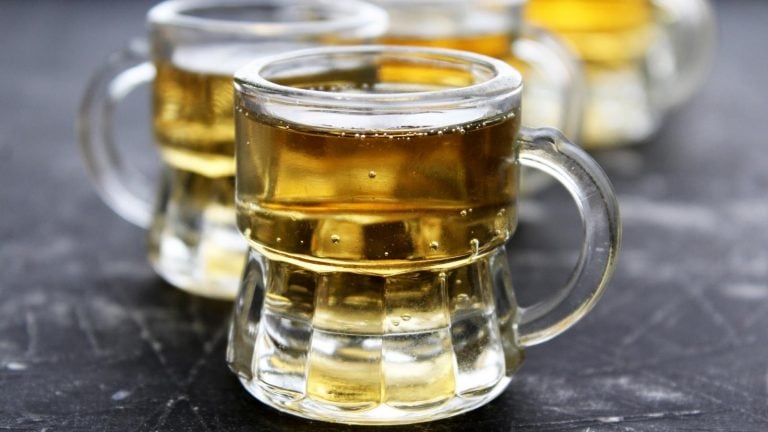 Best low alcohol beer is an excellent choice if you are looking to cut your alcohol intake while enjoying a delicious-tasting beer. Such beers are the best options when you want to celebrate while avoiding nasty hangovers. There is a wide variety of these beers to choose from, ranging from stouts and pale ales to lagers.
Read this article to find out our favorite low alcohol beers — we're sure you'll enjoy them as well!
Best Low Alcohol Beers: Top Ten Brands
Craft brewers are excelling at creating high-quality, low alcohol craft beers. With that being said, here are our picks for the best low alcohol content beers for the golden era.
Little Grove Sparkling Session Ale by Allagash Brewing Company
This is an excellent offering from one of the founding members of American craft beers — Maine's Allagash Brewery. Its ABV of 3.8 percent qualifies it to be among the best low alcohol beers. Little Grove is a great mix of balanced spice and Belgian-inspired fruitiness.
This beer is very bright and effervescent, giving a perfect combination of tartness and sweetness. You may even forget that it has an ABV of 3.8 percent and feel like you're taking a regular beer.
Little Weekend Golden Ale by Anchor Brewing Company
This is another low-alcohol masterpiece by the renowned Anchor Brewing Company. This brewery has experimented with light beers for many years.
With demands increasing for these low ABV beers, the production of Little Weekend Golden Ale came at the right time. It has an ABV of 3.7 percent and 100 calories, but it is full of flavor with tons of natural juicy mango.
The inspiration for this beer comes from the spirit of being outdoors. It is the type of beer you can bring to the beach, the park or a hike. You don't have to fear that it will slow you down. Moreover, it is an excellent match for many Middle Eastern and Italian meals such as fish, salad, peppery cheeses, chocolate and more.
Light Hearted Ale by Bell's Brewing
If you're familiar with Bell's Brewing Two Hearted Ale, then you will get acquainted with this one fairly quickly. The Two Hearted Ale is among the brews credited for creating models for the perfect IPA. This beer has consistently received the award of the best beer in America.
To please IPA lovers who want lighter alcohol options, the Michigan-based brewery developed the Light Hearted Ale. This beer combines the crispness of Two Hearted Ale with the bitter hints of pine and citrus to give a beer with an ABV of 3.7 percent. Despite its relatively low alcohol content, it has a full body and plenty of flavors.
So-Lo IPA by Goose Island Brewing Company
Not every massive hop flavor means big booze, and not every IPA has over 6 percent alcohol content. The So-Lo IPA by Goose Island is the perfect proof of this.
This beer has a bouquet of herbal and citrus notes with a nice mix of bitterness, which is the delight of IPA lovers. All of these are present in this 3 percent alcohol by volume and 98-calorie beer.
Goose Island's So-Lo IPA is what you need if you need to make a few changes towards healthy living. It is a full-flavored beer with all the hops character of an IPA while still being balanced and sessionable.
Light & Tight Anytime Lager by Sunday Beer
The co-founder of Sunday Beer confirms that the company's founding aims to create high-quality craft beers that are both light and great. This led to the production of Light & Tight Anytime Lager, which is excellent for both active and healthy lifestyles. As can be deduced from its name, it is an American-style lager that you can try at any time.
This beer is extra-fine with an outstanding appearance. Its mixture of hops, yeast and fine Pilsner malt gives a crisp, well-balanced, higher quality and easy-drinking beer that you can share with your loved ones. It is the perfect low-alcohol beer for any occasion.
The Purist by New Belgium Brewing
New Belgium Brewing got its inspiration from a bike tour through Belgium, where the low-alcohol beer of this company got its appropriate name — the Purist. Its ABV of 3.8 percent ensures that you enjoy your favorite beer flavor without the fear of getting drunk.
Once you open The Purist, you can't help but notice its organic ingredients right from the growing spots in Oregon. The water for its brewing is also obtained from the Poudre River in Colorado Rockies.
Finally, its hops and malts are from the Pacific Northwest area. This clearly shows that the beer is an authentic farm to filter brilliance.
Sufferfest Kolsch by Sierra Nevada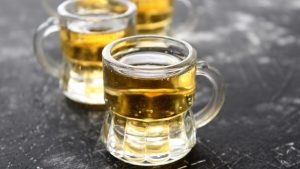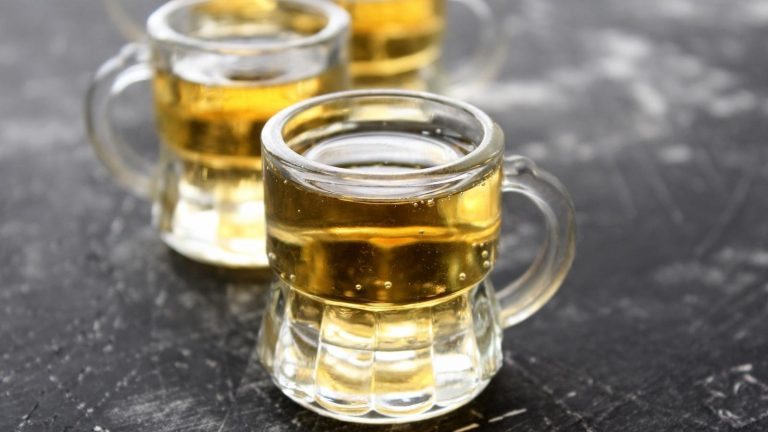 Sierra Nevada is another popular brewing company with a reputation for both regular ABV beers and low ABV beers. Sufferfest Kolsch is another massively popular low ABV beer. This beer is more famous among athletes because it keeps them fit and is gluten-free. It has an ABV of 3.5 percent, 95 calories, 25 IBUs and 5g of carbs.
The infusion of this beer with honey and cayenne enhances its flavors and aromas and promotes fat-burning and healing to reduce muscle soreness. It's no wonder that athletes can't get enough of this beer. It is a great companion to have with you whenever you go for your workout.
Gadds No.11 by Ramsgate Brewery
Ramsgate Brewery is possibly most famous for its range of Gadds beers. Many Gadds lovers believe that the numbers on the beer label represent how many pints the brewery staff believe a person has to take to get drunk on the beer.
Since Gadds No.3 is a strong 5% bitter beer, you should already have an idea how light the No.11 would be. This unfiltered beer pours pale gold with a bit of haze and a pillow of white foam.
The nose is lovely and light, showing off the hops in the best way possible and some light sweetness girding it. There is steady carbonation which is smoothened out with lactose to match the light body of Gadds No. 11. The slight hops bitterness and 1.2 percent alcohol content combine to give a delightful, lingering finish.
Schöfferhofer Grapefruit by Binding-Brauerei AG
This beer got its name from the German translation of 'cyclist.' It is a 'Radler' beer, the first blend of wheat beer (Hefeweizen) and grapefruit juice. With this in mind, you would rightly expect that this beer absolutely pops with flavors.
It is a bright opaque coral orange beer with a bit of cloudiness. It gives an impressive head that disappears rather quickly. As you open the can, you get aromas of juice and zest.
Drinking it is even sweeter, with grapefruit balancing the acidity. A full mouthfeel complements the natural fruit flavors with fine and decent carbonation. Despite its 2.5 percent ABV, the Schöfferhofer Grapefruit is sharp, and the soft Hefeweizen contributes to its fruitiness. This beer has a lingering finish with a touch of banana and grapefruit zest.
The Original Lager by Small Beer
The Original Small Beer Lager is another 2% alcohol beer for your enjoyment. Small Beer specializes in brewing classic beer styles with ABVs below 2.8 percent, and this Pilsner-style lager is one of their top offerings.
Despite this beer's low alcohol content (2.1 percent), it delivers world-class flavors and tastes. This way, you have a beer for every occasion and moment without having to slow down.
It is a clear beer with a mid-golden amber color and an off-white head. The Original Small Beer has a mix of piney hops and crusty baguette malt aromas. With a light body and high carbonation, you will get hits of floral hops bitterness and pine. It also leaves the pine hop bitterness lingering on the finish.
Best Low Alcohol Beers: Are There Beers With 0.5 Percent ABV?
Yes, there are several low alcohol craft beers with their ABVs at 0.5 percent or below. We'll discuss the best ones in this section.
Old Ale by Harvey's
Harvey's is one of the oldest English family breweries, producing beers that stay true to tradition. The low-alcohol variant of the Old Ale exudes its deep mild copper chestnut pour with an off-white head that slowly disappears. The malt nose is surprisingly rich, enhanced by hints of caramel, with the aroma of burnt sugar also coming through.
Harvey's Old Ale is not hoppy, but the yeast or malt shows some hints of dried fruit. Although the body is not as rich as the original alcoholic version, it is still impressive. It combines with the sweetness of dark caramel-malt balanced out by a fruity note and hoppy bitterness. It leaves a lingering brown sugar finish tempered by the hoppy bitterness.
Zero Five by Thornbridge
Thornbridge is a rare British brewery that does justice to German-style beers. Zero Five is Thornbridge's entry into the low ABV market. If you love pale ales but you want it light, then this beer should be your go-to option. It pours in pale gold color and gives a generous head that disappears rather quickly.
Zero Five has a citrusy aroma which combines with soft apricot notes and a peachy element. You will get hints of malt, but the nose is majorly hop-driven and light.
This beer also drinks lightly with a delicate malt base balanced by a crisp bitterness. The hops give pleasant citrus and peach flavors that will not overwhelm you, and its finish is clean and dry with a lingering bitterness.
Weisse Alkoholfrei Weissbier by Maisel Brewery
Maisel is one of the few low alcohol beer brands primarily associated with Hefeweizen. Thankfully, this brewery always sticks to what it knows best. Weisse Alkoholfrei Weissbier is a top offering that pours cloudy and ruddy amber with a pillowy head that disappears quickly. The aroma is all-round sweet with banana, clove and wheat-malt notes plus a touch of nutmegs.
Its mouthfeel is full and slick with good carbonation that gives small, gentle bubbles. The spice and fruit combine to provide a balanced sharpness that glides down your palate.
Notes of unfermented wort often affect similar beers, but this beer swerves these notes effectively. While it is not dry, Weisse Alkoholfrei Weissbier gives a good balance of bitter and sweet.
Unfiltered Lager by Lucky Saint
While this brewing company is a newcomer, its beer is a widely accepted low alcohol beer. Lucky Saint takes advantage of the technical know-how at Bavaria.
Unfiltered Lager is a Pilsner brewed with step mashes before fermentation and conditioning for up to twelve weeks. The fermented beer is then vacuum-distilled to boil the alcohol off at 40 degrees Celsius.
The process of making this beer helps to keep its aroma and flavor intact. The Unfiltered Lager pours pale gold with a slight haze and a head that settles rapidly. Its light nose gives the aroma of bread and hints of honey as well as ginger and lemon notes. This low alcohol beer is easy to drink with a light mouthfeel, full carbonation and well-balanced finish.
Big Drop Stout
Big Drop is another relative newcomer to the beer market. This beer aims to ease parenthood with low alcohol beers. The Big Drop Stout is one of the first offerings to establish the brewery's heritage. It pours black like your regular stout, with a mocha head.
This stout comes with a light, roasty aroma, bringing the elements of coffee and cocoa. To drink the Big Drop stout is pleasing, thanks to the smooth mouthfeel and just enough carbonation. The cocoa elements give a chocolate note at the end, and its bitterness also works well – it is not overwhelming and provides a nice balance.
Rothaus Tannenzäpfle
The famous German brewery, Rothaus, started as a cult brewery in some regards. Its iconic label design and outputs include some of the finest beers available. Tannenzapfle is an impeccable vegan-friendly Pilsner beer that tastes perfect with almost no alcohol. The name comes from the fir cone you will find on its label.
This beer pours light gold with a bready nose and hints of light, herbal hops notes. While the flavor might not come through as you would expect of a Pilsner, it has a pleasant malt flavor. This combines with light sweetness and clean bitterness to give a balanced finish.
Maintaining a Balance
We love beers that give us that exciting buzz, but we need to also consider the realities associated with taking too much alcohol. Regular alcohol intake may be a bad decision for many people due to potential health issues. Furthermore, if you are trying to lose weight and are on a diet, alcoholic beers can drastically increase your daily calorie intake.
If drinking too much alcohol is one issue, totally abstaining from it is another. If you merely want to try something new, there are always drinks and wines to choose from.
However, they cannot be compared to the sunny sentiments associated with a frosty can of Heineken. That is why we now have many low alcohol beer brands, making it much easier to enjoy the delightful beer flavors while reducing your alcohol intake.
FAQ
– How Is a Low-ABV Beer Produced?
Low alcohol beers are brewed exactly like alcoholic beers. Most of them contain hops, yeast, barley and water. Some brewers use yeast strains that have naturally low alcohol contents, while others remove the alcohol with some brewing techniques like reverse osmosis and distillation.
– Are Low Alcohol Beers Good for You?
Beers with low alcohol content are among the healthiest drinks you will find in the bar. Since drinking a low-alcohol beer can help you sleep better and reduce the risks of illnesses, it is a better option for you.
– What Are the Benefits of Reducing Alcohol Intake?
Cutting down on your alcohol intake has significant health benefits, some of which have been backed by scientific studies. For example, reducing alcohol intake helps you improve your sleep quality, improve your brain function, stay energized, maintain adequate weight and many more.
Conclusion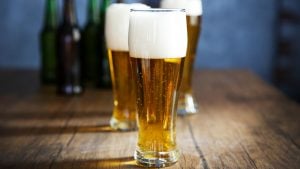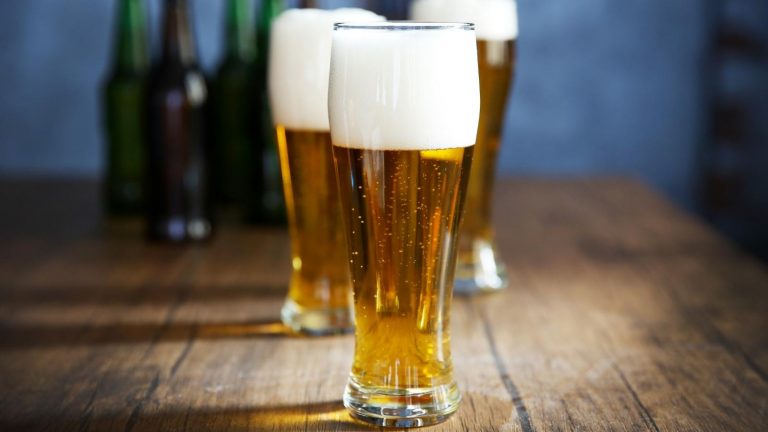 The best low-alcohol beers help you maintain a balance between enjoyment and healthy living. Many low alcohol beers are available on the market, but not all of them might be up your alley. In this article, we discussed some of the best low alcohol beers, and here are the most important points to remember:
Regular alcohol intake may have potentially significant health issues. Thus, there is a need to cut down alcohol intake with the best low ABV beers.
The top low alcohol beers to try include Little Grove Sparkling Session Ale, Little Weekend Golden Ale, Little Hearted Ale, So-Lo IPA and Light & Tight Anytime Lager.
Other options include The Purist, Sufferfest Kolsch, Gadds No.11, Schöfferhofer Grapefruit and The Original Small Beer Lager.
If the options mentioned above are still too strong for you, some 0.5 percent ABV beers might just excite you.
These 0.5 percent ABV beers include Harvey's Old Ale, Thrombridge Zero Five, Maisel Weisse Alkoholfrei Weissbier, Lucky Saint Unfiltered Lager, Big Drop Stout and Rothaus Tannenzäpfle.
These beers will effectively help you cut your alcohol intake while still being able to enjoy nice beer flavors.