Beers Like Yuengling: Reviewing Beers Similar to Yuengling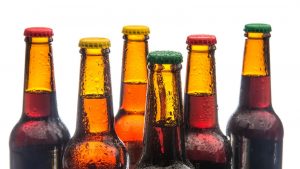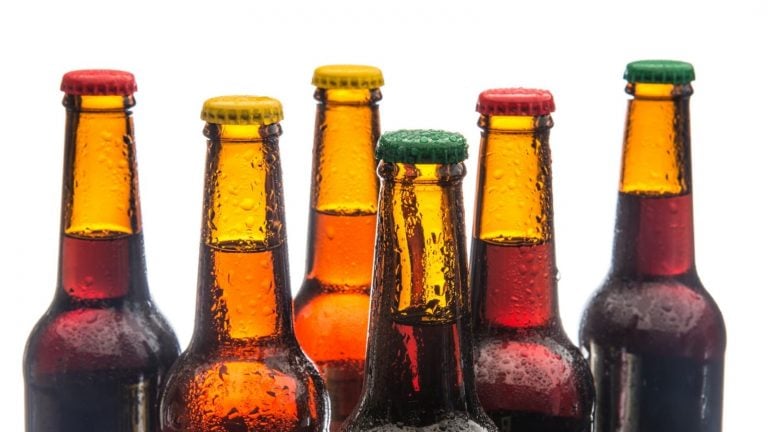 Beers like Yuengling are similar to the traditional pre-Prohibition lager or Vienna lager, but there are varying degrees of similarities to it. Derived from Vienna style beer, Yuengling amber lager is sweet-bodied with hints of hops and a malty finish – if you can't find your favorite beer in your location, this review features some great Yuengling alternative beers.
Depending on what you like about Yuengling, our article divides beers similar to Yuengling depending on price, maltiness, place of origin, as well as drinking ease. Go ahead and continue reading to discover them all!
Popular Beers Similar to Yuengling
Yuengling is the oldest brewery in America and the 2nd largest domestic brewery on American soil. The brew is produced in Florida and Philadelphia, making it popular among locals. However, there might be times that you won't find Yuengling around or that you want to find something different to try that won't necessarily be too different from the beer you are so fond of.
So, actually, there are several lager beers that taste like Yuengling that are readily available in the market.
Some refreshing lagers to drink if you can't find your favorite amber lager include:
– Five Beers Like Yuengling With a Malty Finish
Although Yuengling Brewery produces several types of beers, the Yuengling Lager is the most popular. The amber lager contributes 80 percent of the brewery company's sales, which is something that can definitely be attributed to its malty finish that many people prefer.
The amber lager is sweet and malty with hints of bitter hops, so this is a flavor that the following beers replicate to the best of their abilities.
Furthermore, beers that taste like Yuengling include:
Sam Adams Boston Lager (MA)
Brooklyn Lager (NY)
Heavy Seas Cutlass (MD)
Great Lakes Elliot Ness (OH)
Abita Amber (LA)
– Three Inexpensive Beers Similar to Yuengling Lager
Yuengling is cost-effective, which is another factor that contributed to its market success. Inspired by Boston Lager, Dick Yuengling developed a full-flavored beer with tones of caramel retailing at a cheap price.
The following beers don't omit the flavor just because they are cheap, and this is why we recommend them if you are looking for a more budget-friendly alternative.
Inexpensive beers similar to Yuengling in price include:
Negra Modelo (AB InBev): 12-Pack retails for $14.73 depending on where you live
Shiner Bock (TX): 12-Pack retails for $15.40 depending on where you live
George Killian's Irish Red (MillerCoors): 6-pack retails for $6.99 depending on where you live
– Four Yuengling Beer Types for Easy Drinking
Some people love Yuengling for its vivid smoothness, flowing down the gut without you (the drinker) noticing.
So, it's only fair that we let you know about other similar beers for easy drinking that taste like Yuengling:
Anchor Steam (CA)
Yards Brawler (PA)
Leinenkugel's Red (WI)
Pabst Blue Ribbon (WI)
– Five Yuengling Alternatives Brewed in PA
Pennsylvania and Philadelphia are homes to many breweries and good amber lagers. Incidentally, a lot of breweries located in Philly make beers that are similar to Yuengling! Who would have thought?!
Some great local Yuengling alternatives include:
Penn Pilsner (Pittsburgh)
Neshaminy Creek Churchville Lager (Croydon)
Manayunk Lager (Philadelphia)
Saucony Creek Kutztown Lager (Kutztown)
2nd Story Brewing Fritzie's Lager (Philadelphia)
15 Great Beers Similar to Yuengling Reviews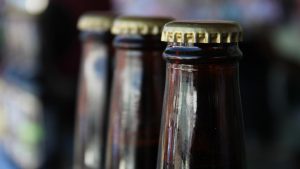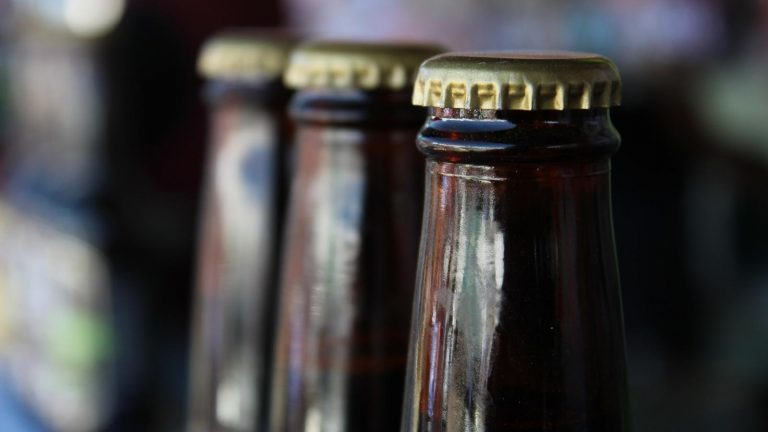 Now it's time that we bring you a more detailed list full of beers that our beer-drinking experts say are pretty similar to Yuengling itself.
Apart from this list. Bohemia Obscura and Shiner Bock are other beers similar to Yuengling.
Whichever lager beer you pick from this list will be as good as your favorite lager.
Keep on reading to discover details on each one of the 15 beers that have been selected just for you!
Thomas Creek Appalachian Amber
This is a smooth ale without Yuengling's grainy aftertaste. Moreover, the Greenville, SC, discovery is a gateway amber lager with mild sweet-maltiness. The Doppelbock Lager from the same brewery is ideal if you prefer to go darker on your drinking spree.
Brooklyn Lager
This lager is a flagship lager beer of the modern craft brew era. The Vienna-style lager is lighter than Yuengling alternatives in this list and has the beer style's vividly smooth maltiness.
The quintessential craft lager is behind Brooklyn Brewery's popularity and the respect the brand enjoys in the American industry. It also offers darker, toastier notes and is a favorite of many along with being a great Yuengling alternative.
Defiant Muddy Creek Lager
Grab a draft pint or six-pack of Muddy Creek Lager when in New Jersey or New York and surrounding areas. The amber lager from Pearl River brewery has a toasty taste with some maltiness and hop hints.
Great Lakes Elliot Ness
This Cleveland beer has a roasty taste with notes of caramel, making it an authentic Vienna lager. It obtained its name from the popular Prohibition agent and employer of the mother to the brewery's founder.
Firestone 805 Cerveza
Firestone Walker is popular for its great beer brews, and so Pivo Pils and Premium Lager are the brewery's most delicious and famous lagers.
However, the company launched 805 Cerveza in 2021 to expand its existing 805 brand. Produced in California, the Mexican-style lager is crisp and clean to satisfy your heat-driven thirst for beer similar to Yuengling lager.
Ballast Point Calico
Inspired by the British Extra Special Bitter style of beer, this amber ale is among the hoppiest in the market. The balance of hops and malts in this beer will impress Yuengling lager lovers, as it has a little bite and is almost like the classic pale ale.
Jack's Abby Post Shift Pilsner
Apart from Brooklyn and Samuel Adams, hop-forward beers were the main drivers of the craft beer movement. However, more breweries with a focus on lagers sprung up later.
Jack Abby is one of them that uses bottom-fermenting to produce lager beers, something it promotes with its "Drink Lager" tagline. The brewery produces various lagers with Post Shift Pilsner being a great example and also a Yuengling alternative.
Classic City Lager
Georgia's Creature Comforts was among the first breweries to prove that good beer can come from the Southeast. Some of its flagship beers include Tropicalia IPA and Bibo Pilsner.
Touted to resemble an old regional lager in appearance and taste, Classic City Lager from Georgia's Creature Comforts is another great Yuengling alternative that is also best served cold.
Founders Solid Gold
Some large craft breweries realized a few years ago that they could penetrate the mass lager market and capture a significant market share. Founders Solid Gold being one of them and a premium lager, is full-bodied and tastes like mass-brewed lagers. This makes it an ideal alternative to Yuengling.
Negra Modelo
Most beers were imported prior to the era of craft beer movement. Mexican lagers, such as Corona and Modelo, included major imports during that time.
With origins in Germany, Mexican lagers are authentic and true to their heritage. Lighter Mexican lagers are true pale lagers. However, Negra Modelo is a Dunkel-style lager with a smooth taste and caramel overtones.
Weihenstephaner Original
Various delicious lagers in all kinds of flavors and colors call Germany home. Weihenstephaner Original, a Helles, is an example of such beer with its roots in Germany.
The lager beer is crystal clear and light yellow with sweet hop hints. The full-bodied beer is bready and resembles the Yuengling taste and thus a perfect alternative of your favorite beer.
Pilsner Urquell
Most American beer imports originate from Europe. Apart from Mexican-style lagers typical of the current craft beer movement, imports include green bottles of European lager.
Pilsner Urquell is among the best beers worldwide and bears a slight resemblance to Yuengling. Saying that, the pilsner style beer is preferred for drinking, and not cooking.
Great Lakes Dortmunder Gold
Located in the Midwest, Great Lakes Brewing Company has been serving Cleveland and its surrounding areas since 1988. Produced since the inception of the brewery, Dortmunder Gold has become its staple beer.
This lager beer pairs well with almost any social event or party, explaining the success it continues to have in the industry. Its sweet, hoppy taste like Yuengling flavors and drinkable nature makes it another possible alternative for your favorite beer.
Montucky Cold Snacks
This lager beer is brewed to satisfy your drinking thirst without overwhelming you with strong flavors. The lawn mowing beer is perfect for those moments when you glisten with the sweat of summer, but can't find your favorite Yuengling lager.
Drink this Montucky Cold Snack ice-cold to quench your thirst and cravings for Yuengling.
Sierra Nevada Oktoberfest
Oktoberfest, the festival for beer lovers, rolls every year in fall. The holiday features lots of German brews with authentic flavors, including Marzens and Festbiers.
However, Sierra Nevada has taken the festival a notch higher. The brewery collaborated with a conventional German brewer to produce traditional lager beer in the United States, since it had already successfully produced Bitburger in the previous year.
The beer's Yuengling flavors and Yuengling alcohol percentage make it a great alternative for your go-to beverage drink.
Conclusion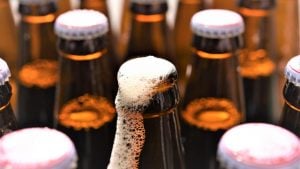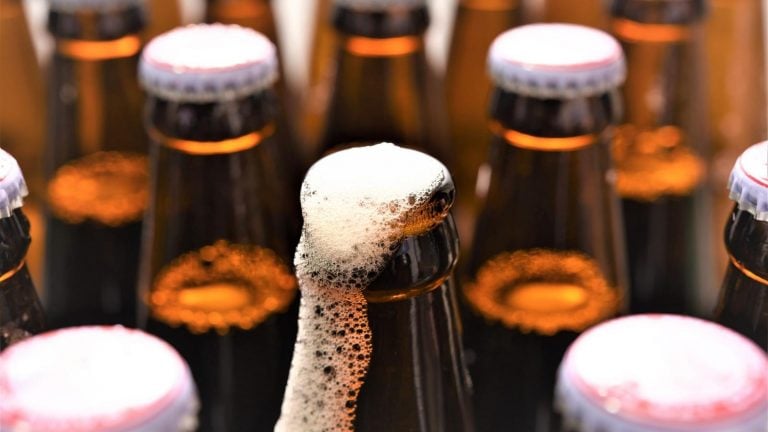 Unlike most lager beers, Yuengling is popular for its light and crisp taste without strong flavors. As discussed in this review, the market is flooded with several beers like Yuengling, sharing similar taste and flavors.
Moreover, here are some of the beers that we mentioned in our article that bear similarities to Yuengling:
Thomas Creek Appalachian Amber
Brooklyn Lager
Defiant Muddy Creek Lager
Great Lakes Elliot Ness
Firestone 805 Cerveza
Ballast Point Calico
Jack's Abby Post Shift Pilsner
Classic City Lager
Founders Solid Gold
Negra Modelo
Weihenstephaner Original
Pilsner Urquell
Great Lakes Dortmunder Gold
Montucky Cold Snacks
Sierra Nevada Oktoberfest
Keep our article around so you can check our list whenever your grocery store is out of Yuengling stock, or simply whenever you want to try something different yet similar to your favorite beer.