Shiner Bock Review: An Exciting Beer Option?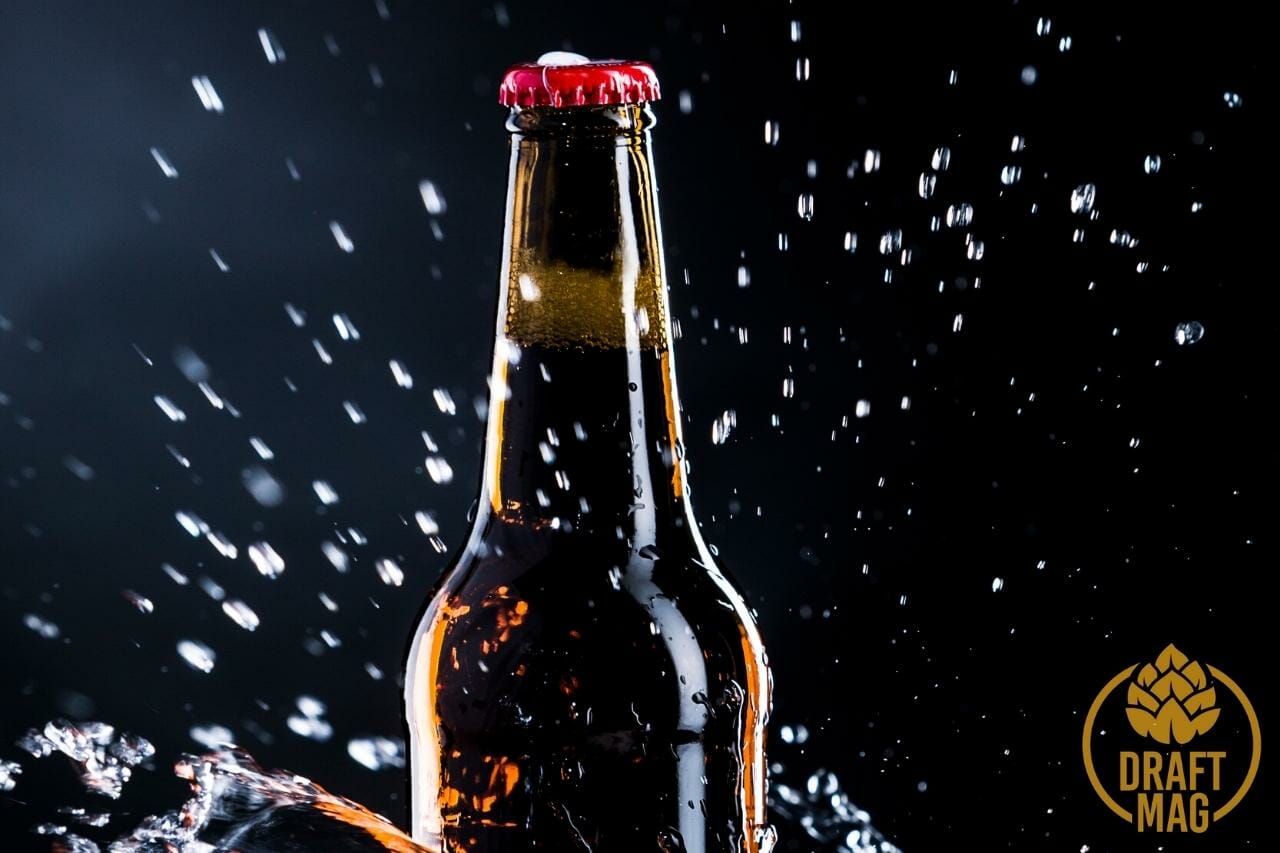 This Shiner Bock review will provide an insight into this top-quality and refreshingly smooth beer. This beer displays various features that will make you want to get another bottle.
In addition, it's a relatively cheap option for beer lovers. Here's a complete expert review of the Shiner Bock beer to help you make an informed and delicious decision.
Shiner Bock Stats
Here is a quick overview of this beer's main features.
| | |
| --- | --- |
| Country | United States |
| Brand | Shiner |
| Style | American-style lager |
| Taste | Well balanced with some sweetness |
| Body | Medium-bodied |
| ABV | 4.4 percent alcohol content |
| Flavors & Aromas | Malty, Bread-like, Raisin, Cherry, Caramel |
| Serving Temperature | 45 – 50 degrees Fahrenheit |
Shiner Bock Review: Features of the Shiner Bock Beer in Detail
The following breakdown of Shiner Bock's qualities will answer all your questions on this fantastic lager beer.
– Appearance
Shiner Bock pours with a clear mahogany, deep amber to copper color. It is moderately carbonated with a moderately dense, off-white head that persists for a few minutes.
The frothy foam slides down the sides of the glass as you drink the beer. Shiner Bock is the most classic of all brews produced by Shiner, making it a great beer.
– Aroma
The beer is lightly hopped using noble hops. The light hopping prevents it from having a strong hop feature. The aroma is wheat bread-like with dark cherries, void of the overly bitter qualities many specialty and imported beers possess. However, its sweet aroma is lovelier than your average sweet beer.
For those who like to enjoy subtle tasting beer and do not want to taste the entire earthiness in just one sip, then you are sure to enjoy the Shiner Bock. The aroma is minimal but showcases pleasant malt aromas with hints of caramel sweetness and apple esters.
– Mouthfeel
Shiner Bock has a thin mouthfeel, and you are sure to enjoy the creamy medium mouthfeel. It is moderately carbonated, making it just perfect when sipped. The smooth taste complements the low alcohol content of Shiner Bock.
The beer has excellent drinkability, gliding easily down your palate. It has a smooth finish that will compel you to order another bottle. The ABV is low, so feel free to enjoy as many bottles as you can without getting drunk. It is a delightful beer, and its refreshing taste won't tire you out.
– Flavor
Shiner Bock is a malt flavored lager with moderate sweetness and minimal bittering qualities for an outstanding balance. It also displays flavors similar to cherry and raisin, with none of the flavors dominating. This is also probably due to the fewer hops used in its production. Everything about this beer appears to be in moderation – It is just class!
However, many say the Shiner Bock isn't just for anybody as many beer lovers tend to want something hoppy and boozy, which Shiner may not provide them. Regardless, the beer is already a staple in various homes in Texas, where they really appreciate its exquisite flavors.
– Food Pairings
Shiner Bock, a smooth, moderately bodied beer, pairs well with virtually all kinds of cuisine. However, it is a great companion with beef, steak, chicken fajitas, seafood, sushi and pork. Also, considering it's a well-brewed dark lager, you'd expect it to pair well with goulash, pizza, sausage, hearty stews, burgers, bangers and mash.
Ingredients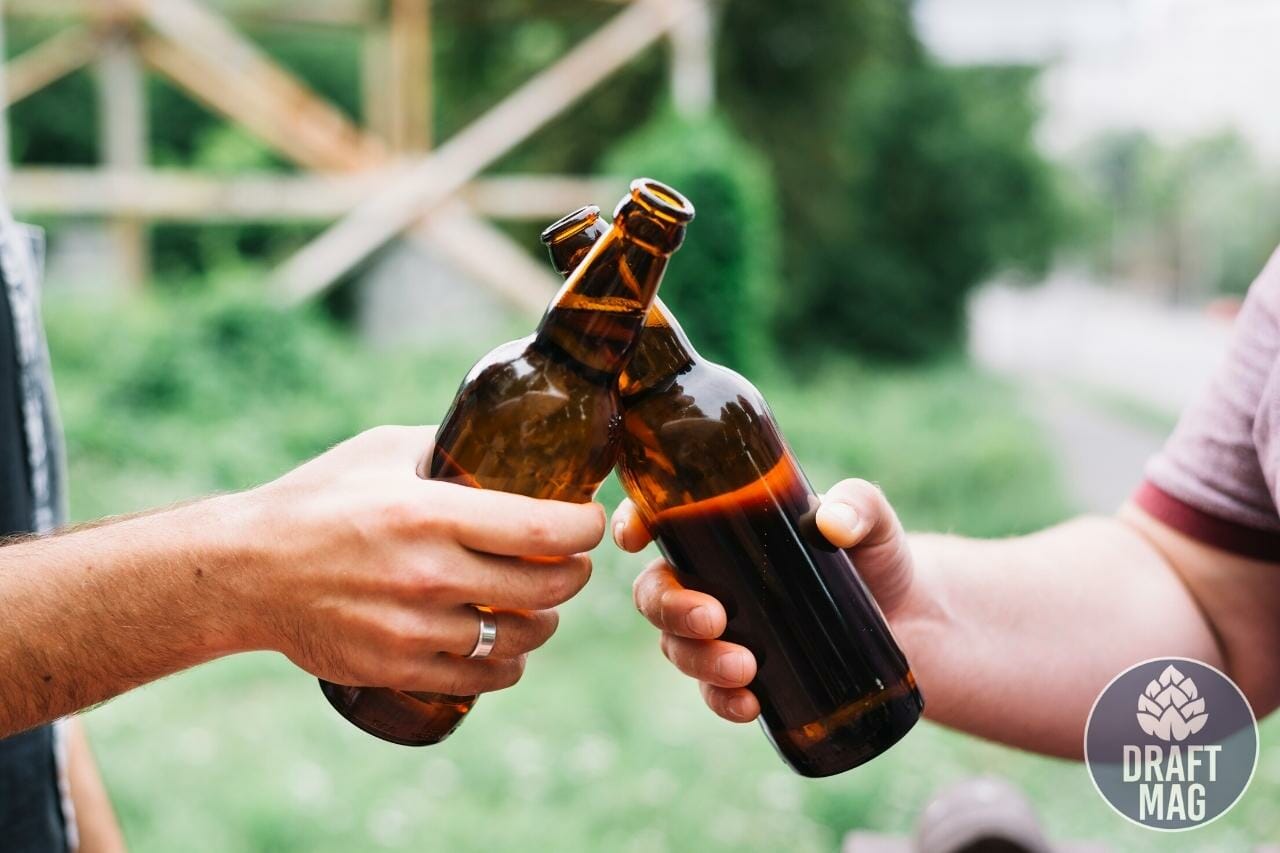 The Shiner Bock ingredients include rich roasted barley malt, which is mostly corn. The German Noble hops add hints of bitterness while the yeast is added for fermentation.
The ingredients used in brewing Shiner Bock beer are just like those used in brewing other beers.
It is a lightly hopped American-style Bock lager.
Nutrition Facts
The table below shows the nutritional stats of the size of a can (or bottle) of the Shiner Bock beer.
| | |
| --- | --- |
| Calories | 141 g |
| Total and Saturated Fat | 0 g |
| Cholesterol | 0 g |
| Carbohydrates | 12.8 g |
| Net Carbs | 12.8 g |
| Sodium | 0 g |
| Glucose | 12.8 g |
| Protein | 0 g |
| Calcium | 0 mg |
| Iron | 0 mg |
| Vitamins A, B and C | 0 mg |
| Dietary Fiber | 0 g |
| Amino and Fatty Acids | 0 mg |
Note: The values indicated in the table are FDA approved.
Taking a look at the nutritional facts of the Shiner Bock, you can easily notice that this beer is specially designed to suit everyone. Despite being a relatively sweet beer, it has low sugar, zero fats, and zero cholesterol. You need not worry about getting fat even if you become an ardent drinker of this beer.
The Shiner Bock alcohol content also stands at 4.4 percent, making it a decent option for many people. Although Shiner Bock has its flavor resembling wheat bread, it is gluten-free. Essentially, all you get from this beer is 141 calories, making it a relatively low-calorie beer.
The standard amount of calories to consume in a meal is 2,000. This means that you get roughly 7 percent of your total daily calorie intake per bottle or can of Shiner Bock beer.
Consider how long it would take for a 150-pound person to use up the 140 calories:
Walking at 3 mph will take about 42 minutes.
Bicycling at 10 mph will take barely 20 minutes.
Running at 6 mph will take 15 minutes.
History
Shiner Bock is a classic Bock-lager credited to Spoetzl Brewery in Shiner, a small town in Texas, United States. The brewery kick-started operations as far back as 1909. However, the brand Shiner has been in existence even before Spoetzl. To this day, Shiner Bock is the leading product out of Spoetzl, winning numerous awards globally.
It used to be a brewing association – Shiner residents (farmers and ranchers) come together to brew beer for the community. In 1909, Kosmos Spoetzl joined and became the brewmaster. His arrival led to an almost instant turnaround. His experience and skill led to this masterclass, Shiner Bock!
It was first brewed in 1913, and after a couple of successes, in 1915, Kosmos went on to buy out the brewery and gave it his last name – Spoetzl. Since then, Shiner Bock has continued to boom. It was formerly a seasonal beer, released only in the spring. However, in 1991 when it went national, it became an all-year-round brew to meet the demands of its loyal customers.
– What Kind of Beer Is Shiner Bock?
According to Spoetzl brewery, Shiner Bock is an American-style dark lager. It is a dark lager, with an ABV similar to a regular lager rather than a Bock. With an IBU rating of 13, you definitely will not be wrong if you refer to Shiner Bock as a sweet beer. The moderate alcohol levels make Shiner beer a good choice for both beer and non-beer drinkers.
The Shiner Bock alcohol percentage by volume is 4.4 percent, allowing you to enjoy your beer to the fullest. You have probably heard some individuals say Shiner Bock isn't a real Bock. They say it isn't boozy enough. However, we choose to follow what its producers call it – a true blue Bock.
FAQ
What is Shiner Bock comparable to?
Shiner Bock is a dark lager that can be compared to other similar beers such as Negra Modelo and Dos Equis Amber.
Is Shiner Bock stronger than Budweiser?
Shiner Bock has a slightly higher alcohol content than Budweiser, making it marginally stronger.
Is Shiner Bock a heavy beer?
Shiner Bock is a medium-bodied beer with a rich, malty flavor, but it is not considered a heavy beer.
Conclusion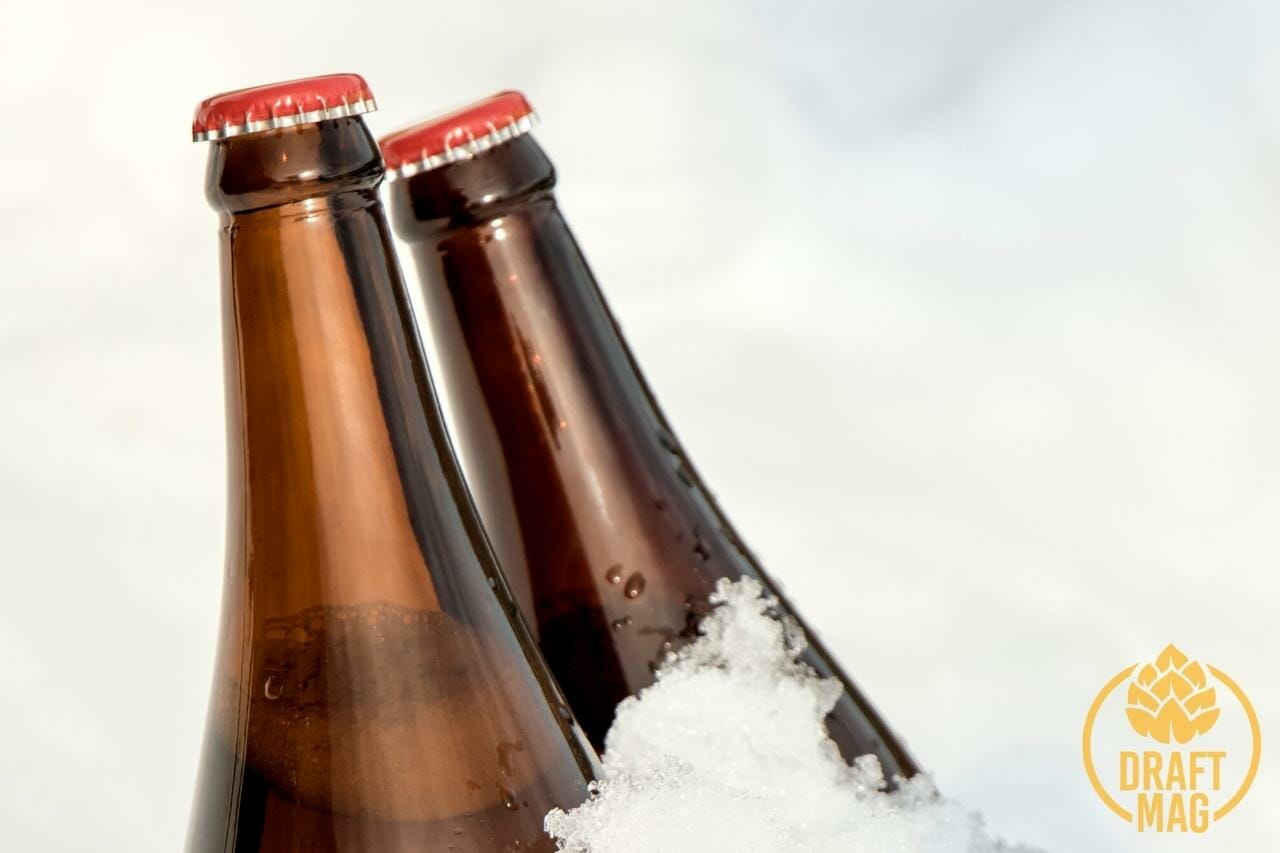 With all we've discussed so far, you should have a clear view of what to expect when you decide to order the Shiner Bock beer on your next visit to the bar. With that being said, here's a brief overview of what the article discussed:
Shiner Bock is an American dark lager brewed with rich roasted malt barley and German noble hops to give a refreshingly smooth beer. This beer pours dark amber to copper with a moderately dense head that persists for a while. Its wheat bread-like aroma with hints of dark cherries makes it one of the best sweet beers you will find. Despite having some hops, you will hardly taste any bitterness.
Shiner Bock has a creamy, medium mouthfeel with a subtle aroma, but its sweet aroma is well blended for a premium drinking experience. It is a lightly hopped beer, and it does not have a significant domineering hop feature.
Spoetzl Brewery made Shiner Bock with some of the common ingredients form making beers: rich roasted barley malt, German Noble hops and yeast. The roasted barley malt is mostly corn, and the hops addition is light. It is a low-calorie beer with no gluten nor any form of fat present. The alcohol content of 4.4 percent makes it a healthy beer choice as you won't be scared of getting drunk after a few cans or bottles.
You can combine this beer with some of your best delicacies, including beef, steak, seafood, chicken fajitas, sushi and many more. Being a properly brewed dark larger, you can also choose to take it with your pizza, hearty stews, sausage, etc.
Shiner Bock is the product of the oldest independent brewery in Texas – Spoetzl Brewery, Shiner, Texas. It was first brewed in 1913 before going national in 1991. Since then, it has won multiple awards both locally and internationally.
If you are a fan of enjoying sweet beers with lovely, delicious meals, then Shiner Bock is the top-quality option for you. Its nice blend of nutritional ingredients and delightful aromas will give you a premium drinking experience.