Best Breweries in Los Angeles: Must-visit Places With Unique Beers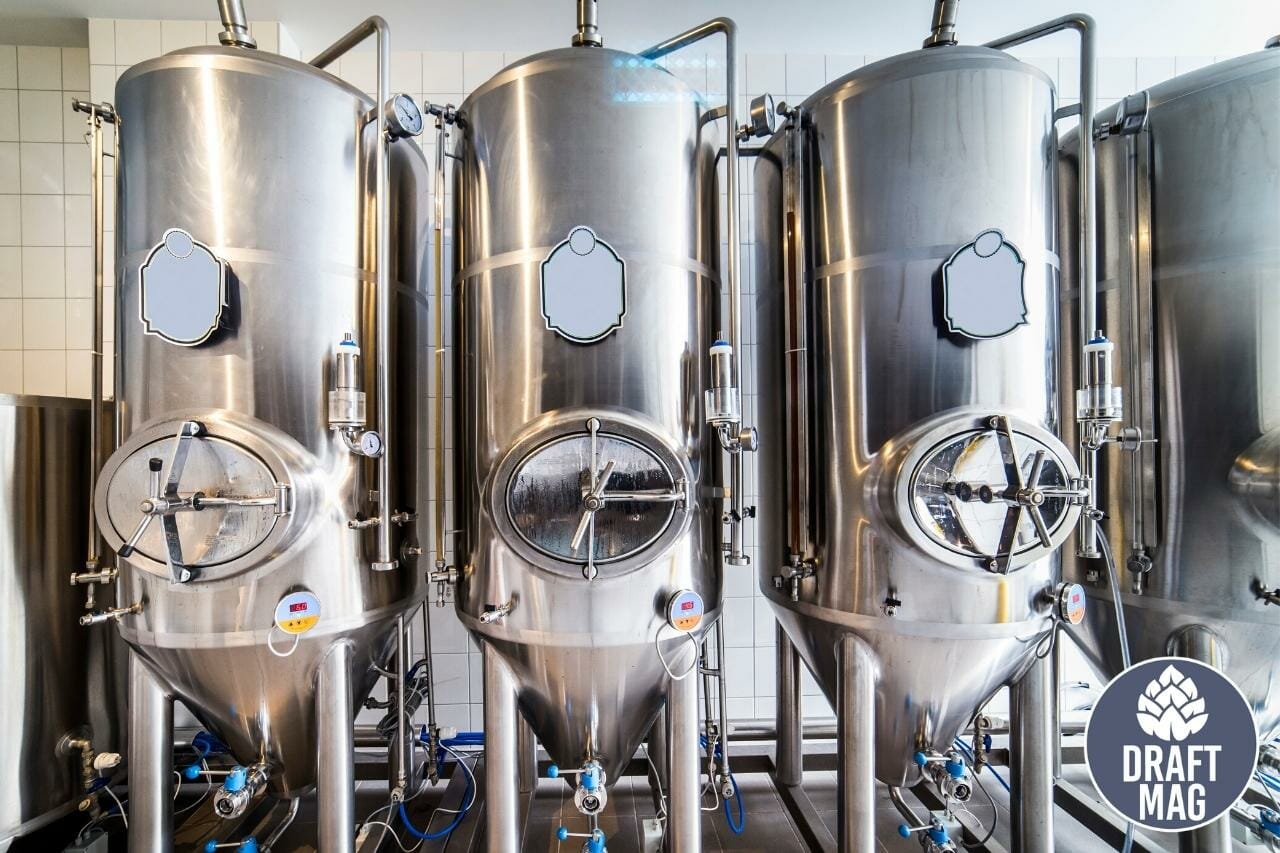 Best breweries in Los Angeles offer lots of experimental new beers to beer enthusiasts. Beer fans get to chug the traditional pint in the most non-traditional form.
If you want to explore the best breweries in Los Angeles, you can't miss the bus to downtown or the Art District as this buzzing zone produces the majority of their beer within county lines.
One will also find some Los Angeles breweries in the city's eastern and southern reaches, and so much more as we will see in this article.
| | | |
| --- | --- | --- |
| Los Angeles Brewery | Number of Active Beers | ABV Percentages |
| Monkish Brewing Co. | 221 | 3.5 – 15 percent |
| El Segundo Brewing Co. | 54 | 4.8 – 15.7 percent |
| Highland Park Brewery | 85 | 4 – 14.4 percent |
| Mumford Brewing Co. | 24 | 3.8 – 11 percent |
| Arts District Brewing Co. | 30 | — |
| Boomtown Brewery | 14 | 4.8 – 8.6 percent |
| Golden Road Brewery | 46 | 3.2 – 11.2 percent |
| Cellador Ales | 21 | 3.6 – 9 percent |
Best Brewery in Los Angeles
The craft beer scene in LA has undergone a roller coaster transformation. Within the span of a decade, the brewery count has risen from 0 to 100. Here are some of the best breweries to find your next pint of beer:
Monkish Brewing Co.
Location: 20311 South Western Avenue, Torrance
Highlights: On-site beers / to-go beers / food trucks / indoor seating / outdoor patio / kid friendly / dog friendly
Branding: Since 2012, Monkish Brewing has served some fabulous Belgian-style beers. The small brewery with a tasting room in Torrance is adapting the taste and preference of the beer lovers with time. From crafting Belgian-style beers on its onset to kicking off the New England Style IPA trend with their legendary lineup of Hazy IPAs, Monkish brewery is taking full charge as the most top-rated name in craft breweries in Los Angeles.
Why You Should Go
Monkish, famously called the local originator of the haze craze, were international NEIPA brewing superstars in late 2015. Monkish widened their collection and helped put California on the map for this style.
Under the supervision of master brewer Henry Nguyen and team, the brewery started releasing a series of coveted New England-style IPAs in packs of tall cans to bring people out in droves. The editions from Monkish always sell out within a day through people's Instagram accounts.
One can find enough hazy IPAs, the best barrel-aged Saisons, and mixed fermentation sours on taps in their spacious but packed to the whole tasting room. The brewery has added one more location to its name in Anaheim.
The Torrance brewery is undoubtedly among some of the best in the U.S. for its incredible, unique and tasty classic styles. Their reputation in crafting Tripels to Saisons is well-deserved.
Must-try styles: Don't miss drinking the brewery's specialty. The team has a unique take on yeast to prepare the traditional Belgian styles aged for months in oak barrels such as Cruxish, Feminist. You can also have all hazy IPA, West Coast Future, barrel-aged Haiku De Saison Interstellar Hitchhiker, etc.
El Segundo Brewing Company
Location: 140 Main St, El Segundo, CA 90245
Highlights: Indoor/outdoor dining/take-out/hand-crafted pizza/ Wheelchair Accessible
Branding: If you are looking for some best classic West Coast IPA in breweries near Los Angeles, you have to turn your legs towards the little gem near the LAX airport- El Segundo. The place is just 19 miles away from downtown Los Angeles. With a long beer and food menu, the brewpub specializes in hoppy and clean West Coast flavors.
Why You Should Go
El Segundo opened its doors in 2011 as an independent craft brewery focusing on fresh, hoppy, West Coast IPAs. The facility is placed in a relatively small space but averages around 400 bbls a month production volume. Their beers are made with hop varieties like Citra, Mosaic, Nelson, Simcoe, etc.
The brewery is regarded among the top leaders of the modern L.A. craft beer movement.
This premier California brewery offers patrons the opportunity to taste beers brewed on the premises. Adapting to changing tastes in hoppy beer but keeping touch with cultivated L.A.'s love for bitter, hoppy beers, the brewer creates NEIPA-like juiciness pints. The Slice and Pint is their in-house dining that serves appetizers like hamburgers or salads.
Visiting tip: The place is quite crowded on weekends, so grab a sit-in table with an early check-in. They don't take reservations.
Must-try styles: Power Plant TIPA, Broken Skull IPA, Citra Pale Ale, Hammerland IPA, White Dog- the West Coast IPA, 21 Standard crude Barrel-Aged Stout, Casa Azul Mexican Lager, and Aileron Saison.
Highland Park Brewery
Location: 1220 N Spring St, Los Angeles, CA 90012
Highlights: Only patio dining/Child-friendly/ first come, first serve seating/full food menu/elevated small bar menu
Branding: The Highland Park brewery's main and original production brewery is at Highland Park itself. Its second brewery with a tasting room facility was opened in 2018. It is located in the DTLA outskirts in Chinatown and is within walking distance of Dodger Stadium.
Why You Should Go
This is arguably one of the best breweries on the West Coast, with an extensive bar, a full kitchen, and a great outdoor patio. Their beer card lists some amazing hoppy beers, barrel-aged wild ales, crisp lagers and bold stouts. The brewery takes pride in its unique processes that involve an adventurous mixed culture fermentation, wacky microbes, and local ingredients.
Known for their dedication to IPAs, (all credit goes to the head brewer Bob Kuntz and his brewing team), the brewery also crafts an excellent lineup of Stouts, Saisons, Pilsners, mixed fermentation wild ales and more.
Beer lovers can get beer on tap in both locations (Highland Park location at The Hermosillo and Chinatown). However, you will find beer cans for their West Coast and Hazy IPAs in the brewpub tasting room.
Spread over a spacious repurposed warehouse, the flagship brand has made the new Chinatown brewery and taproom fun, accessible, and a welcoming young brewery.
Their sessionable lagers, experimental saisons, farmhouse ales, and hoppy beers are complex, while the can and coaster art is also killer. They also have a short but fine selection of wines available.
Visiting tip: The facility does not offer flights or growler fills. Also, dogs are not allowed in the tasting room.
Must-try beers: You can try all IPAs like Hello LA, Mosaic Aerobics and Fresh Forever, Refresh (Light Pilsner), Athletic Susan.
Mumford Brewing Co
Location: 416 Boyd St, Los Angeles-90013
Highlights: Draft (On-Site), Cans, Bottles and Crowlers/Indoor seating/small offering of various snacks/ship orders throughout California/parking available
Branding: Located in Downtown's Arts District at the cross-section of Skid Row, Little Tokyo, Mumford Brewing unlocked its doors in June 2015. The facility is family-owned by brothers Todd and Peter, who have a "never compromising on quality" attitude.
Why You Should Go
Peter Mumford, as the head brewer, always carves out his style. You will find all kinds of delightful artisanal beers from Belgian styles and black ales to Triple IPAs and Imperial stouts.
The brew team is experimenting with rotations on the NE-style to craft the best hoppy ales and clean, crisp lagers in the city. Mumford also keeps on collaborating with other breweries around. Though their rotating production is relatively small, they make it a point to release cans weekly around town so that their loyal following has something new to try.
The vibrantly painted tasting room brings life to the industrial streets where it is housed. The zone is very spacious, ventilated and kid-friendly. Their beers are chartbusters, hence the place is packed on the weekends.
The taproom serves some snacks, but you can also bring outside food. Food trucks can be found on Fridays and holidays. However, only service dogs are allowed in the facility.
Visiting Tip: If you are beer hopping in the Art District Proper neighborhood, start with Mumford as your first stop, followed by Angel City Brewery or Arts District Brewing.
Must try pints: You can try their samplers that are forward-thinking, standouts styles. Try to include their signature Black Coffee Mamba, L.A. Crema, Biggums Dubbel, and NE-IPA Box Logo series.
Arts District Brewing Company
Location: 828 Traction Ave, Los Angeles-90013
Highlights: full cocktail bar/ food/ skee-ball machines, dartboards, ping pong table /takeaways/parking
Branding: It is one of the most talked-about breweries in Downtown L.A. Owned by one of the city's premier bar moguls and an L.A. craft beer pioneer group. The brewery started in December 2015.
Why You Should Go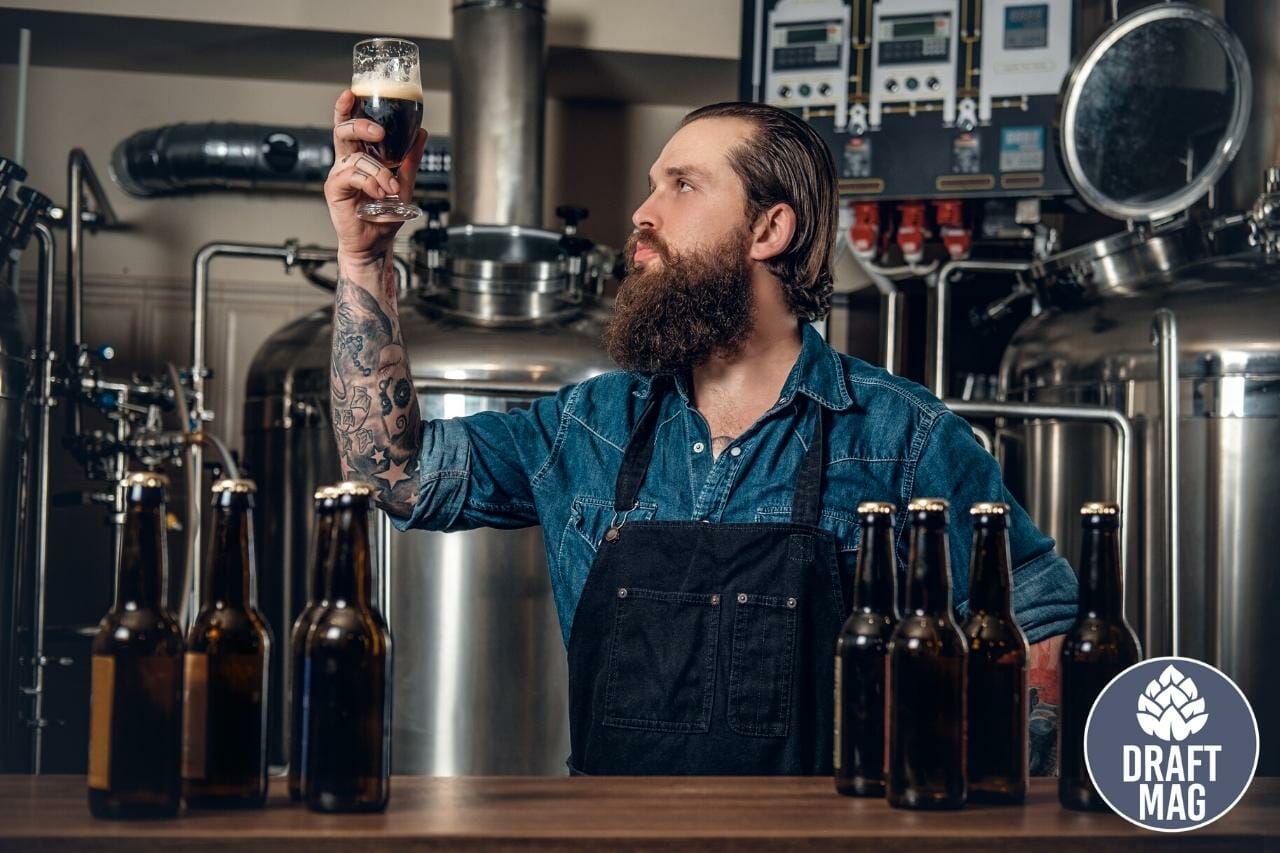 With a full bar of offerings (for non-beer drinkers), the 15-barrel brewhouse has a rotating selection of 30 original craft beers, cocktails and wines.
With rivals Angel brewing and the arcade bar EightyTwo in proximity, the Arts District Brewing Company is robust, fast and a well-oiled machine.
It is making waves as a perfect hangout place for friends. The microbrewery produces approximately 2,100 barrels each year. Its beer styles range from wheat ales to stouts to IPAs.
The 17,000 square-foot facility can accommodate 500 guests indoors with a shaded patio, a games arcade featuring a competition-grade Skee-Ball setup, dartboards, a ping pong table and a photo booth.
They offer classic bar food and bites such as burgers, sandwiches, salads, sides, etc., courtesy of Fritzi Coop, the next-door connecting food outlet. The brewpub also has two private event rooms with private bars and patios for your celebration times. Arts District Brewing offers 6-packs, beer-to-go, Crowler, and limited-edition bottles from their barrel-aging program.
Must-try pints: Traction IPA, LA IPA, Mr. Popular, Cowboy Curtis, Hello-Darkness My Old Friend.
Boomtown Brewery
Location: 700 Jackson St., Los Angeles 90012
Highlights: Brewery/art gallery/events/games
Branding: It was early 2015 when Boomtown brewery started gracing DTLA and the Greater LA Area with its unfiltered, rustic, old-world beers with modern twists. The owners envisioned bringing artists (art fans) and the creative community of L.A. to embrace each other on a common pedestal offering artisan beer.
Why You Should Go
The place showcases the owners' commitment to the arts and the Arts District. Firstly, by serving as a venue for a variety of events from DJs to gallery showings and secondly by crafting old world, unfiltered, gravity-fed, full-flavored, eclectic and a varying menu of beers. The place is for everyone — serious beer enthusiasts, sippers, first-timers, party-goers, etc.
Housed under a tall, dim building with ample communal seating for all, Boomtown also has some fun elements such as shuffleboard, a pool table, and room for darts. All furnishings, fixtures and structures are decorated with string lights and local artworks.
The facilities and taproom are well managed by the Brewery Manager, Benjamin Turkel. Boomtown Brewery is on Instagram too.
Must try pints: Artist Series beer, immerse Hazy Double IPA, Mic Czech, and Limelight, to name a few.
Golden Road Brewery
Location: 5410 W San Fernando Rd, Los Angeles, CA 90039
Highlights: Massive outdoor areas/ picnic tables and games.
Branding: To bring together socially-minded beer enthusiasts, Golden Road Brewery was founded by Co-owners Tony Yanow and Meg Gillin in 2014. Counted among L.A.'s largest breweries, the company was purchased by Anheuser-Busch in 2015.
Why You Should Go
The Golden Road Brewery (GRB) has multiple locations — Downtown's Grand Central Market, Atwater Village, and one in Anaheim. All the places have bright-and-airy interiors and a shaded outdoor area.
GRB has an extensive hop-forward beer selection — from heavy hoppy IPAs to Belgian-style blondes and brown ales to gluten-free cider. It also offers a range of vegan food. The brewery constantly experiments with the freshest ingredients and brings many rotating seasonal and limited-edition brews.
The brewery at San Fernando Rd has about 20 plus beers on taps that can be relished with plates of tasty food. The facility is built in an industrial zone next to a railroad track, with plenty of indoor and outdoor seating with picnic tables.
A designated play area with board games (like shuffleboard, life-size Jenga blocks and foosball) makes it the perfect spot to relax with friends and family.
Visiting tips: People can get a guided tour of the brewery three times a day, available from Friday through Sunday.
Must try pints: Try their signature brews: Golden Road Hefeweizen, Mango Cart Wheat Ale, Wolf Pup Session IPA, Point the Way IPA, or Get Up Offa That-Brown Ale.
Cellador Ales
Location: 16745 Schoenborn Street, North Hills, CA 9134
Highlights: Oak barrel-fermented craft taproom / Dine-in
Branding: Established in 2016 by Kevin Osborne (also the head brewer), Cellador Ales crafts some unique and exceptional ales. This 100 percent oak barrel-fermented craft brewery in Los Angeles is located up in the San Fernando Valley.
Why You Should Go
This small North Hills brewery makes some of the finest mixed-fermentation ales in the USA. The facility uses high-quality local, unique and organic ingredients (native to Southern California) such as rabbit tobacco, sycamore bark, elderberries, black walnuts, wild honey, prickly pear, yarrow, etc.
The beer styles are categorized on the extreme ends — either with very high ABV content or with very low ABV, along with some barrel-aged stuff rich with funk and sourness. Surprisingly, the brewery rarely repeats recipes, so if you are looking for some regular lager or IPA, this is not the place for you.
With unorthodox combinations of spices, fruits and sugars, Cellador Ales beers are a bit on the drier side. Be it their simplest beers or oak-centric experimental lots, both are deliciously complex yet drinkable and mind-bending. This microbrewery is a relatively new blendery at 100 barrels.
Must-try beers: Go for coveted cork-and-cage bottles of Saison Du Rosier, a barrel-fermented Saison, or Restik. Also, try the Firegold Blend, Chenille Nectarine Farmhouse Ale.
Some Honourable Mentions
If the list above does not overwhelm you, here are some other breweries in Los Angeles CA.
Brouwerij West
Location: 110 E 22nd St, San Pedro, CA 90731
Branding: This Los Angeles brewery has a refreshing, crisp, unique and well-brewed lineup. Incorporating a Belgian focus, Brouwerij West has growing day by day as it offers excellent beers (Belgian-inspired styles, Hazy IPAs, Pilsner), food and a guaranteed good time.
Every style is crafted to perfection, with a blend of traditional and contemporary options. They also have food trucks every day except Mondays. The place is family and pet-friendly.
Must try: Space Criisp, a West Coast IPA and Apocalypse How, and Imperial Stout.
HiDef Brewing Co
Location: 1203 S Olive St, Los Angeles, CA 90015
Branding: The new-age family-owned and operated brewery and taproom is located in the South Park neighborhood in Downtown Los Angeles. They have an open taproom and outdoor beer garden that serves a variety of beer styles. There are food trucks to pacify your food carvings.
Must-try beers: Resonance IPA, the Cloudburst IPA, Ostralada or the Echo
Iron Triangle Brewing
Location: 1581 Industrial St., Los Angeles, California, 90021-1217
Branding: Iron triangle brewing was opened in 2015 by Nathan Cole Pacetti. Built on a 10,000-square-foot old building, the brewery has a 16-tap bar and a sunken, picnic table-clad drinking area. The interior throws an early 20th-century architectural look that houses a gorgeous black cherrywood bar.
Must try pints: Iron Triangle Ale, Mulholland's Stash Barleywine and Bindlestiff Stout
FAQ
What is the most brewed beer style in LA?
The most brewed beer in LA is the IPA style, followed by lagers and stouts.
What is the largest brewery in LA?
The largest brewery in LA is Golden Road Brewing, which has a 56,000-square-foot facility and produces over 50,000 barrels of beer per year.
What is the oldest brewery in LA?
The oldest brewery in LA is Angel City Brewery, founded in 1997. However, it was temporarily closed and later reopened in 2010 under new ownership and with a revamped brewing operation.
Wrapping Up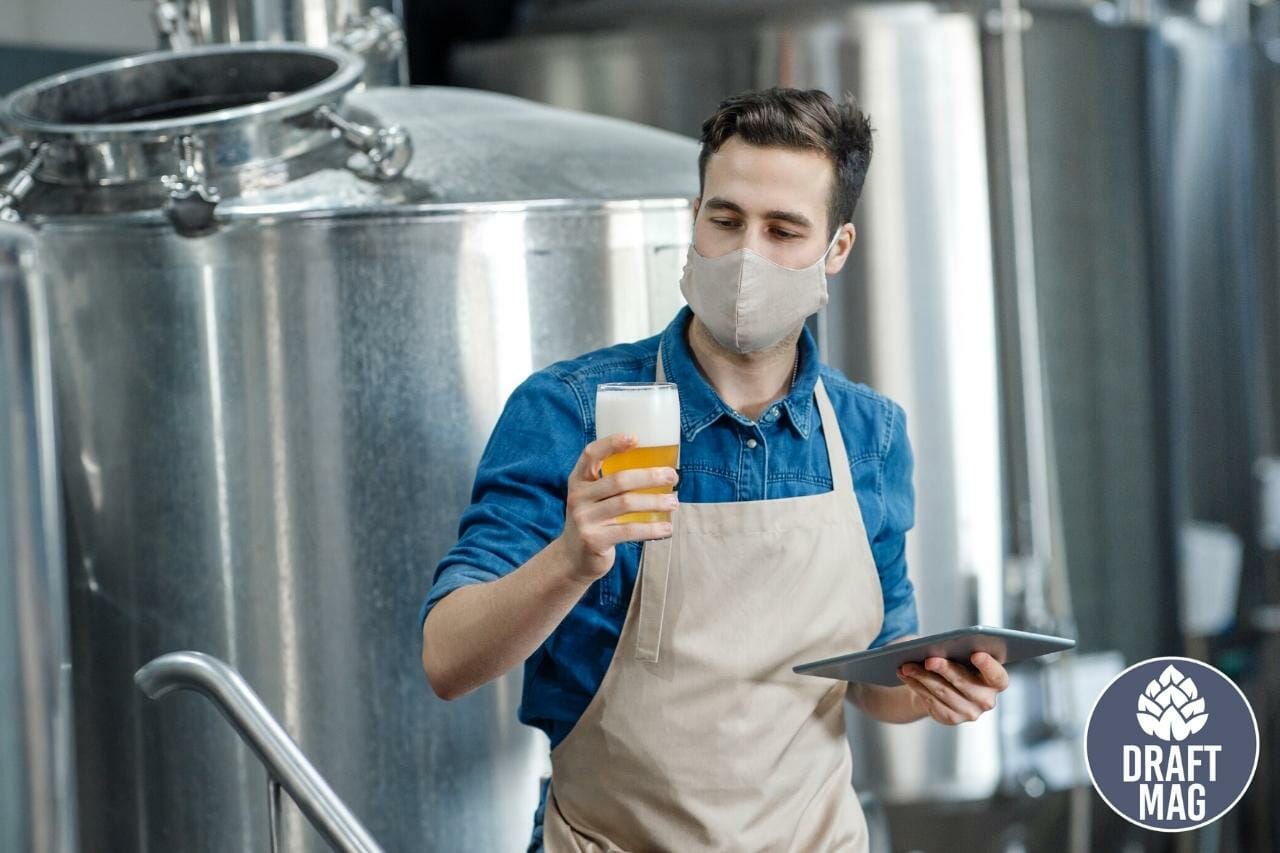 It is a fact that Los Angeles is still not at par with San Diego, but it has many craft beers of every style to choose from. Los Angeles brew pubs are designated destinations that produce thousands of unique beers, and some of them have even been stealing the shows at multiple beer events.
Monkish Brewing Co. is undoubtedly among one of the best breweries in the U.S. for its incredible, unique and tasty classic styles.
If you are looking for some best classic West Coast IPA in breweries near Los Angeles, you have to turn your legs towards the little gem near the LAX airport- El Segundo.
Highland Park Brewery is arguably one of the best breweries on the West Coast, with an extensive bar, a full kitchen, and a great outdoor patio.
These L.A.Breweries bagged 35 medals at the 2021 California Craft Brewers Cup competition. Los Angeles has grown up as a giant in the last five years. With that being said, pack your bags and buckle up to explore the new brew city that has lots of new booze to drink!