Best Kalamazoo Breweries: The Ultimate List of 10 Must-try Breweries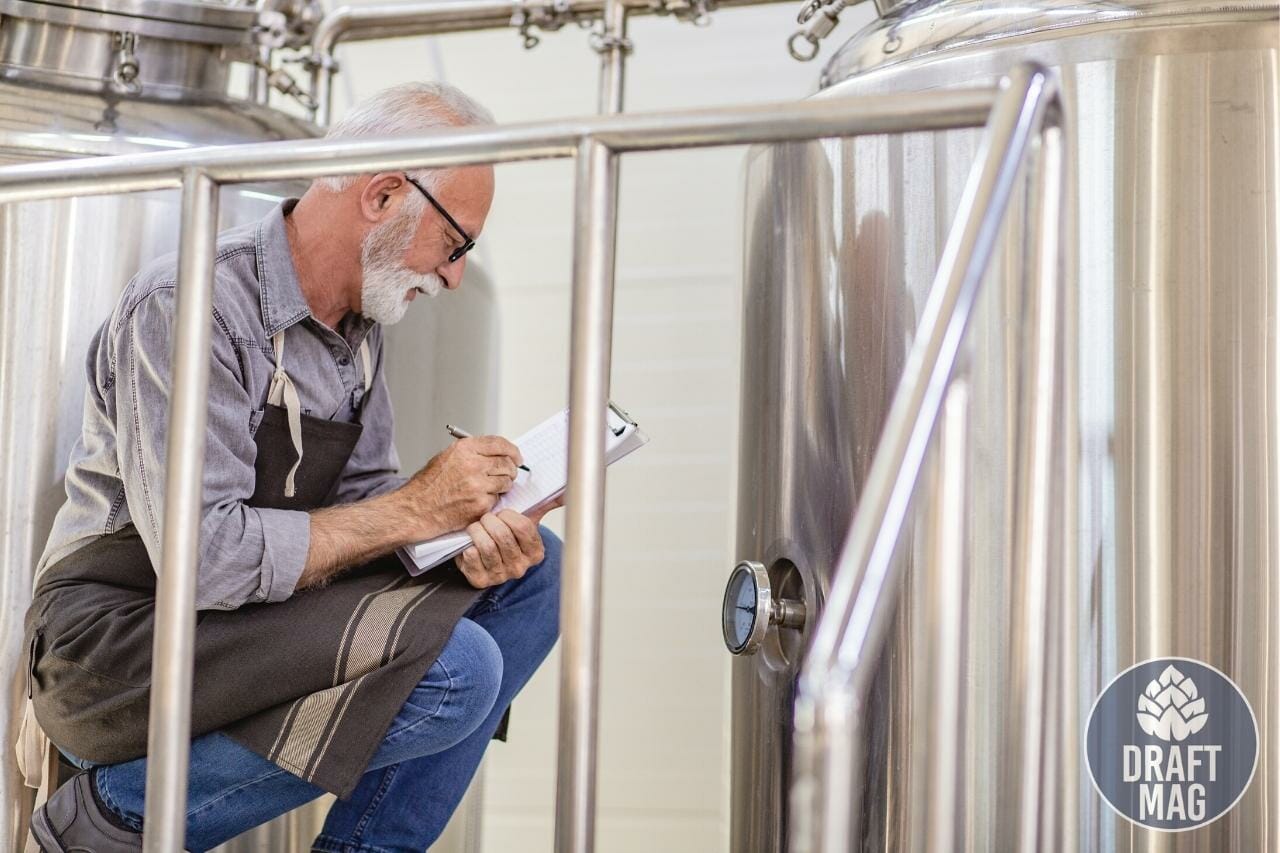 If you are looking for the best Kalamazoo breweries to visit this summer, this list is your savior.
Did you know Kalamazoo is known as the birthplace of craft beer in Michigan?
That being said, you can only wonder about the variety of craft beer you could enjoy in this place.
Here are some of the top breweries in Kalamazoo that must go on your bucket list.
| | | |
| --- | --- | --- |
| Best Kalamazoo Breweries | Number of Active Beers | ABV (Lowest to Highest) |
| Latitude 42 Brewing Company | 13 | 4.3% – 9.5% |
| Distant Whistle | 8 | 5% – 7.2% |
| Bell's Comstock Brewery | 41 | 4.3% – 10.5% |
| One Well Brewing | 21 | 4.8% – 12% |
| Presidential Brewing Company | 14 | 5% – 8.5% |
| Texas Corners Brewing | 13 | 5% – 10% |
| Saugatuck Brewing Company | 23 | 4.2% – 13% |
| Final Gravity Brewing Company | 10 | 4.3% – 9.3% |
| Murray Street Brewing Company | 12 | 4.2 – 8 percent |
Best Breweries in Kalamazoo: Ten Best Breweries You Cannot Miss
Latitude 42 Brewing Company
Latitude 42 is probably one of the best breweries and restaurants in town. They excel in hospitality thanks to the amazingly trained staff. It has a relaxed atmosphere with tones of space for big groups. They have an incredibly imaginative menu and offer drool-worthy appetizers, pretzels, and cheese.
Outdoor seating is almost always packed, but they're willing to reserve if you call in advance. Their Mustang burger is another dish why this place is extremely famous.
– Their Must-try Beers
I.P.EH! is their number one bestseller American IPA. Made from the finest quality of Pacific Northwest hops, this beer is known for its generous malty finish. The Mad Brewers Vol.1 Coffee Stout is yet another masterpiece brewed by Latitude 42. It is a classic coffee Stout aged in orange curacao barrels.
Distant Whistle
Distant whistle believes in brewing delicious and amazing beer crafted to perfection. They also produce ciders on site. If you're someone who enjoys great live music alongside freshly brewed craft beer, this is your go-to place.
They offer weekly musical performances by collaborating with local artists and also have an amazingly open-door food policy that allows you to bring food from your choice of local restaurants or even your home. This brewery is a two-man show who believes in quality and funky beer.
– Their Must-try Beers
The Backpackers Blonde is one of their best sellers. It is a Coffee Blonde Ale with 6 percent ABV. Another unique flavored beer is the Coconut Shadow Dog, their infamous Brown Porter with an ABV of 5.3 percent.
Brite Eyes Brewing Company
Brite eyes Brewing Company believes in small-batch brewing. This is one of the many Kalamazoo microbreweries that house one battle at a time. In fact, this is one of Kalamazoo's smallest breweries. Its mission is to offer the best quality small-batch beers to everyone. They offer great food and an excellent view, thanks to the southern neighborhood.
They also host plenty of weekly and seasonal events. Keep an eye on the website to stay tuned.
– Their Must-try Beers
They have a constant change in the assortment of brews. So it is hard to say what would be available.
Bell's Comstock Brewery
Bell's first beer Was brewed in 1985. This brewery in Kalamazoo is deeply rooted in home brewing as it started as early as the 1980s. Around 1983, as more and more people began requesting Larry Bell's beers, they decided to brew commercially in a 15-gallon soup pot.
The journey is full of innovation, inspiration, and expansion. They are one of the biggest breweries today, brewing up to 40 beers at a time. They have some of the most bizarre combinations in beers, and it is tough to pick which ones are the best.
– Their Must-try Beers
With the variety of brews they provide, it is hard to pick the best beer. However, some of the must-try beers are Hopsoulu Tion Ale, their most famous year-round IPA beer at 8 percent ABV. It is full of citrus, pine, and tropical fruit flavors well balanced with the mild caramel malt character.
Their Tequila Barrel Aged Flamingo Fruit Fight is another unique beer filled with a burst of passionfruit and lemon zest, aged in tequila barrels. Another stunning brew from the crew is the classic Black Hearted Ale for all dark beer lovers.
One Well Brewing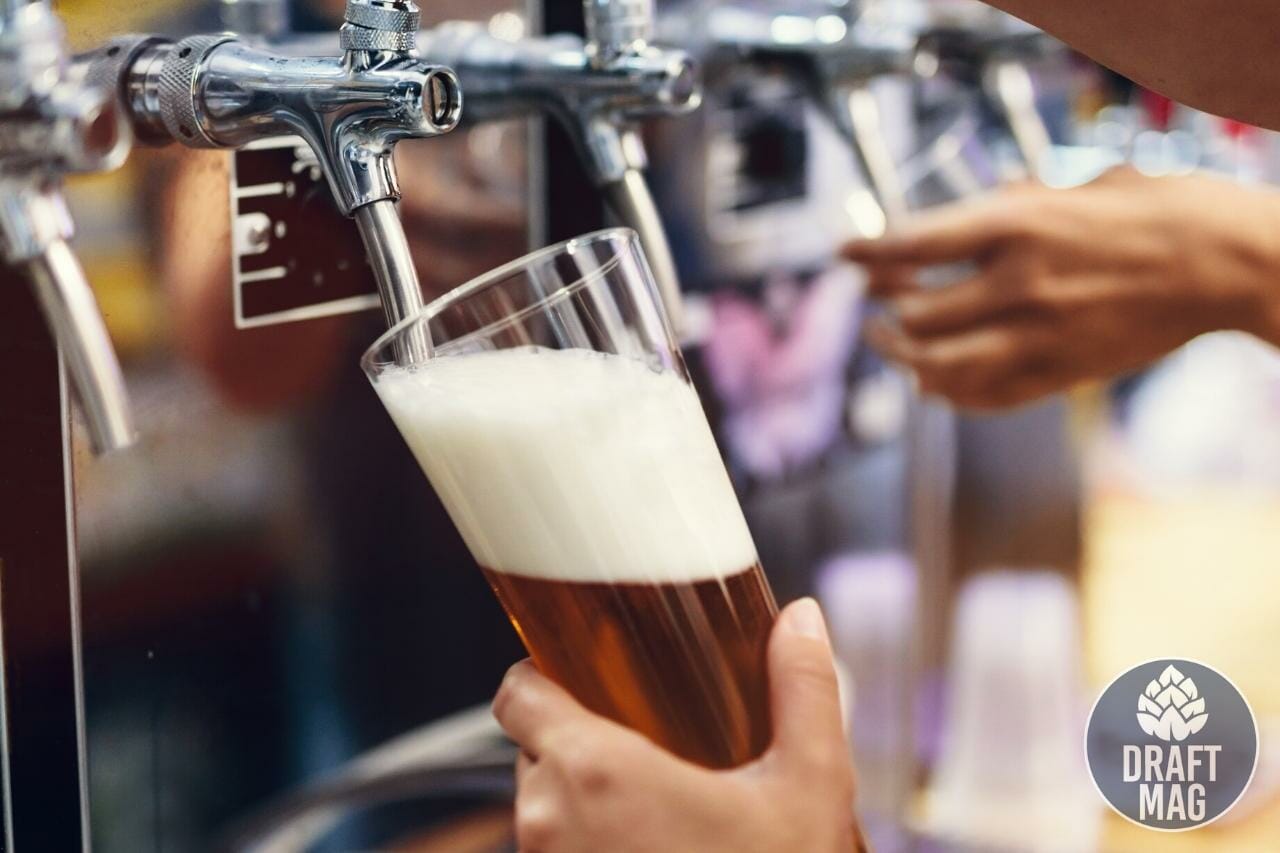 One well brewing is a Kalamazoo brew pub built to bring like-minded folks together to share ideas, art, and culture.
They are committed to sustainability and design. Do use upcycling materials in their tap house alongside creating authentic experiences for their customers.
They host a bunch of eventful experiences like darts, and trivia nights come up on some nights. They also have a foosball table for the customers to enjoy.
– Their Must-try Beers
The BBA Sweet Water Street is a barrel-aged coffee stout brewed with 12 percent ABV. This beer is quite dry, filled with enough coffee bitterness, and has a slight burst of woody, oak flavors from the barrels.
The Xalapa is a unique jalapeno-flavored Blonde Ale brewed at 5.2 percent ABV. The beer is infused with no-spice jalapenos.
Presidential Brewing Company
Presidential Brewing Company is the brainchild of three brothers and their dad. One Christmas Friday, they decided to fill their Christmas growlers with the bill no one had ever had. This is how the idea of the ultimate new beer was born, the newest of new beers as they call it. Eventually, they started a new beer Friday family, where every Friday, they hosted a couple of friends and neighbors.
This company started out as a joke and slowly evolved into a persistent dream. The driving force behind their business is not only to make money but also to have a lot of fun and make sure everyone around them has a lot of fun. They wanted to encourage people to come together, put their phones down, and network.
– Their Must-try Beers
From their lighter beer section, their most creative beer is the Dill Clinton brewed with a hit of pickle spear and a splash of pickle juice.
Fascinating, right?
On the other hand, if you enjoy Sours, you should definitely try the Sherbert Hoover Blueberry, a vanilla-flavored kettle Sour filled with a pinch of vanilla flavor.
Texas Corners Brewing
Texas Corner is a family-owned and operated brewery and a farm-to-table restaurant. This is located a little outside of Kalamazoo. They strongly believe that craft beer deserves craft food. They have a small selection of beer and cider that they brew themselves. They use ingredients grown in their own family orchards and make some small experimental batches.
The taproom is a renovated form of a 100-year-old historic church. The entire family runs the business together. They have had strong roots in farming for over three generations. This is one of the many breweries near Kalamazoo that provides authentic craft beer in food experience. They are open from Mondays to Saturdays.
– Their Must-try Beers
Their Early Riser Brunch Stout is an excellent coffee Stout brew with 7.8 percent ABV. It has well-roasted oats, coffee, and a slight caramel balance. The BBA Imperial P-51Porter is one of their latest additions. Their signature barrel-aged brew is back on the menu after almost two years. It has exceptional notes of chocolate, vanilla, caramel, and bourbon.
Saugatuck Brewing Company
Saugatuck Has one of the oldest Kalamazoo Michigan breweries. It opened in 2005 with 31 rotating tabs, a variety of wines, and hard cider. They have an extremely creative food menu and a bunch of unique beers.
The taproom has a large family-friendly pub that is dog-friendly and a battle room that provides an array of dining and drinking experiences. They currently have a 45-barrel brew system with over 960 barrels of fermentation space. They also have around 410 wood barrels of each beer.
– Their Must-try Beers
Their barrel-aged double-dipped Neapolitan Milk Stout is a sweet milk Stout with 10.7 percent ABV. It is aged in classic oak bourbon barrels followed by French barrels for over two years.
Their Blend the Rules is another must-try beer. This is a mixed fermentation Sour beer that is soured in oak barrels for one year with raspberry.
Final Gravity Brewing Company
This brewery is run by a father and son. Their original establishment was located in Decatur. Kalamazoo is their second location. While Kevin, the father, is more of a traditional style Brewer responsible for his flagship IPA brew, his son Michael is the brainchild behind the experimental bears like Uranus and fire.
They have had home brewing experience for 15 years, which helped them develop new-age recipes in the beer industry. They initially worked with Patchwork Brewing Company and slowly took over the brewery.
– Their Must-try Beers
The Charlies Request is a Final Gravity Red Ale brewed at 5.4 percent ABV. This is a brilliant brew with candy-like caramel malt sweetness, a hint of smokey flavor, and mild sweetness of honey.
Their flagship Stout, the Eye Opener, is a Russian Imperial Stout at 9.3 percent ABV. It is a classic stout with all the richness of local coffee and chocolate flavors.
Murray Street Brewing Company
This brewery is situated in Mattawan's second longest-standing building. They have some classically styled pairs and some unique brews. The taproom provides a welcoming atmosphere and gives the feeling of a small-town neighborhood brewery.
They are closed on Mondays and Tuesdays. They also keep updating their blog regularly, so keep an eye on their current events. They are currently brewing there's new double IPA called Down by the River. They also have a small menu with chef-recommended dishes.
– Their Must-try Beers
The Dark Side is Easier is a coconut Milk Stout made with flaked oats, chocolate malt, and roasted barley. It has a generous portion of coconut flavor, a must-try for a unique combination like this. The Toucan in the Attic is a fruit Ale filled with a burst of mango and passionfruit flavors. This is a seasonal brew brewed at 7.3 percent ABV.
FAQ
Are Kalamazoo breweries big on microbrews?
Yes, Kalamazoo breweries are known for their microbrews, with several award-winning options.
Are draft beers prevalent in Kalamazoo?
Yes, draft beers are widely available in Kalamazoo, with many breweries and bars offering a variety of options.
Are there taprooms in Kalamazoo breweries?
Yes, many Kalamazoo breweries have taprooms where customers can sample and purchase their beers directly from the source.
Conclusion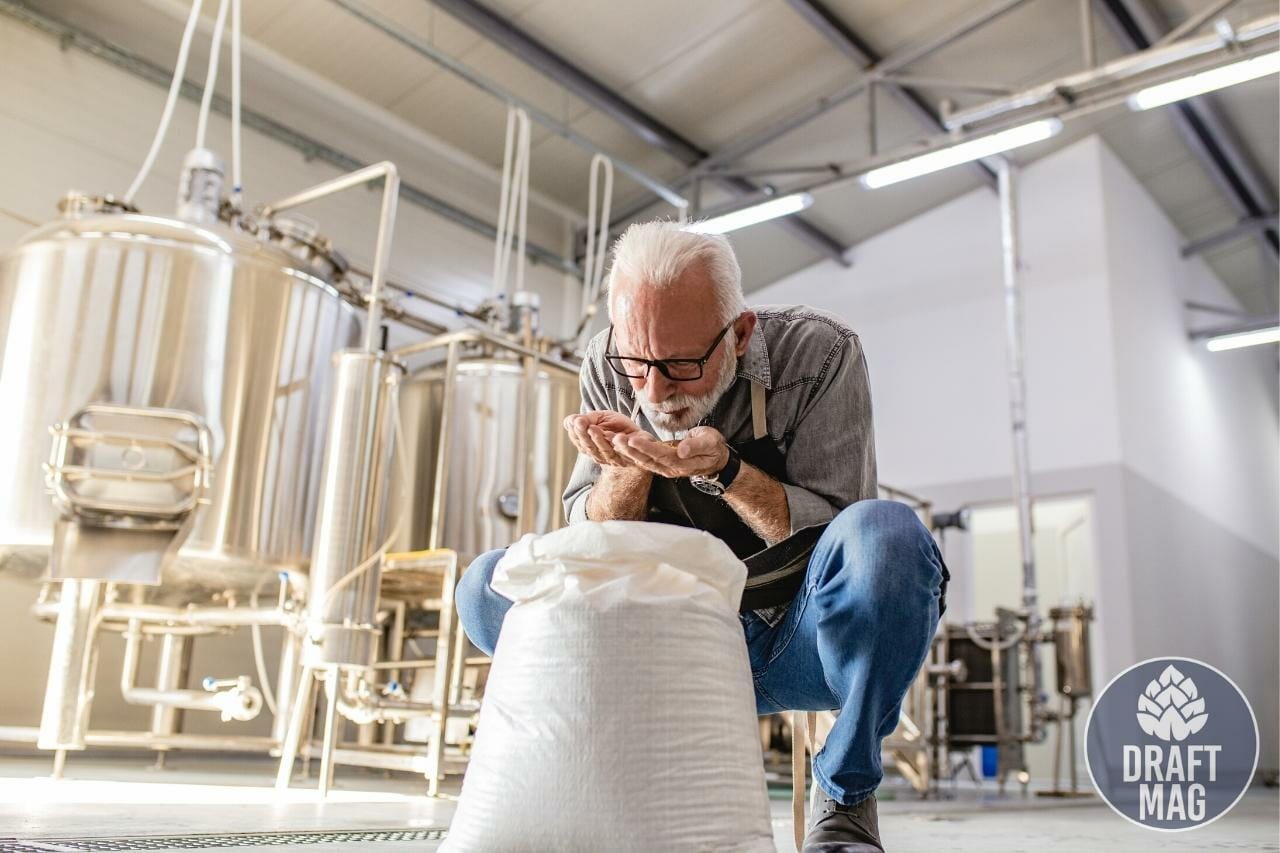 Kalamazoo is known as the birthplace of craft beer in Michigan. Several breweries offer a wide range of experimental beers on tap. It is best to check their social media pages and blogs for regular updates on what's running. There is a craft brewery tour in downtown Kalamazoo hosted by the West Michigan beer tours, where you can get a behind-the-scenes look at the fastest growing Kalamazoo brewpubs in the industry.
Bell's brewing is one of Kalamazoo's oldest and most famous breweries.
Saugatuck provides a lovely picnic-friendly atmosphere, perfect for a hot summer day out with family.
Brite Eyes Brewing Company offers great beer, good food, and excellent views.
Did this list make you want to grab a beer already?
Whether you like traditional beer or occasionally enjoy weird, experimental beers, Kalamazoo has something to offer for everyone.