Best Breweries in Baltimore: Enjoy the Charm City Variety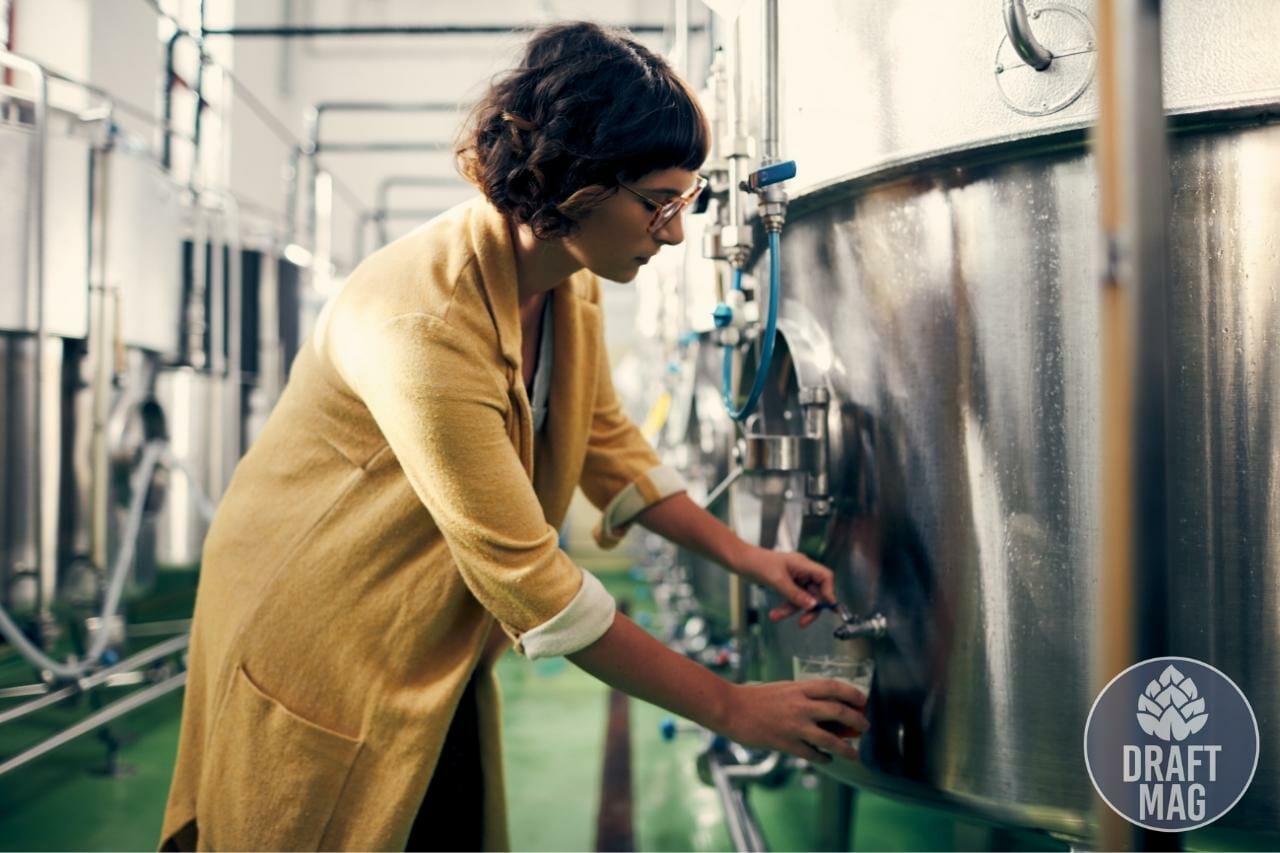 You can't go wrong with the best breweries in Baltimore. While many of the historic breweries in Baltimore lost their fizz, new-generation brewers seek to put us back on track. Brewpubs and taprooms continue to bubble up across Baltimore; it even feels like a new one opens each day.
Ready to have a cold, flavorful beer?
| | | |
| --- | --- | --- |
| Baltimore Beer Breweries | Number of Active Beers | ABV (Lowest to Highest) |
| Diamondback Brewing Company | 81 | 3.7 to 11 percent |
| Monument City Brewing Company | 29 | 4.5 to 10 percent |
| Checkerspot Brewing Company | 32 | 4.7 to 9.2 percent |
| Mobtown Brewing Company | 30 | 4.5 to 11 percent |
| The Brewer's Art | 16 | 3.2 to 10 percent |
| Peabody Heights Brewing | 51 | 4.2 to 10.5 percent |
| Ministry of Brewing | 11 | 5.2 to 9.9 percent |
| DuClaw Brewing Company | 86 | 4.9 to 20 percent |
| Heavy Seas Brewing Company | 42 | 4.7 to 9.2 percent |
| Union Craft Brewing | 37 | 4 to 12.5 percent |
| Full Tilt Brewing | 7 | 4.6 to 9 percent |
| Suspended Brewing Company | 3 | 4.9 to 12 percent |
12 Best Brewery in Baltimore: Your Top Options
While there are several breweries in Baltimore, only a few of them will offer you the best of what you want. From breweries to taprooms, check out the best Baltimore area breweries where you can enjoy your beer.
– Diamondback Brewing Company
This brewery boasts a production brewery focused on hop-forward ales and unfiltered lager. Diamondback is located at 1215 East Fort Avenue in Locust Point. The idea streamed from Tom Foster and his partners during their senior year at the University of Maryland College Park.
These innovative individuals were home-brewing and eventually brought their business idea to life by contract brewing in St. Michael's. In 2016, they moved to Baltimore to open this Locust Point facility which remains one of the best options to date. Their choice of location stems from their need for an area with industrial feels, retaining the features of neighborhood breweries. Locust Point fits the bill perfectly, being a former home to Coca-Cola and Phillips Seafood.
Diamondback is famous for New England IPA – Green Machine.
However, you can also enjoy everything from English Milds to Czech Pilsners and other unique offerings at this Baltimore brewery. Other popular beers here are Omar oat pale ale and Ostend Sunday's blonde ale.
– Monument City Brewing Company
Another one of the best breweries in downtown Baltimore is Monument City Brewing Company. This brewery is located in the commercial part of Highlandtown – 1 North Haven Street.
It is only a few blocks east of Patterson Park, making it accessible to several people. Brothers Matt and Ken Praay concocted this idea during a hike, drawing inspiration from Brewer's Art.
The idea of making the best beers and making them available to the community came to life in 2017. The space was initially built in 1904 for the Williamson Veener Factory. The Praays added a nice touch to allow you to pour your drinking water from the beer taps. The location has lots of parking space, with the pandemic giving room for expansion and reconfiguration.
51 Rye IPA is the signature beer of this brewery. However, you will find a lot of excellent IPAs, crisp Pilsners, and other varieties to enjoy at Monument City. The exciting offerings are those beers that come out from the 20-barrel system. You will not only find a beer that suits your palate, but you will also be supporting the local brew business.
– Checkerspot Brewing Company
Combining the passion for science and brewing brought about the establishment of Checkerspot. Judy Neff, a former microbiologist at John Hopkins, began homebrewing in the basement of her home. She moved to a permanent facility with her husband, Rob, in June 2018. The brewery is located at 1399 South Sharp Street, near the M&T Stadium.
This location afforded plenty of room for outdoor and indoor seating as well as parking. Checkerspot Brewing Co.'s two-story taproom exudes character, thanks to the unique, natural accents and fresh regional flowers.
When you make your way to the tasting room, you'll notice exciting offerings like the Juniperus IPA. This beer combines candy-like hops with piney notes.
The Keeper Stout is another option you should try on nitro. This creamy milk stout comes fortified with fifth-generation processed crab shells. Checkerspot now cans its beer to make it available in liquor stores and restaurants across Baltimore. You don't want to miss out on the fascinating outdoor experience at this brewery.
– Mobtown Brewing Company
Mobtown Brewing opened in 2019 to honor the history of Baltimore brew. Situating this brewery in 4015 Foster Avenue in Brewers Hill was a great idea, giving the Gunther and National Bohemian breweries history. Dave Carpenter and his partners settled for the building Westinghouse initially used for making electric motors on military ships, using the empty shell.
The building was fully renovated to provide a great gathering spot for the people of Canton, Brewers Hill, Fells Point, and Highlandtown. Like many other breweries in Baltimore MD, Mobtown started canning its beers. These beers are now available in restaurants, liquor stores, and bars throughout the city.
From the name, Mobtown Brewing Co. makes beers to bend the rules of the game. The dry Citrine IPA is a great offering you must try whenever you visit this brewery. Other offerings include the Tiny Purple Fishes in an amber ale that gives a hint of candy syrup. You can also enjoy the matcha green tea brewed Chado Saison in the open taproom at this brewery.
– The Brewer's Art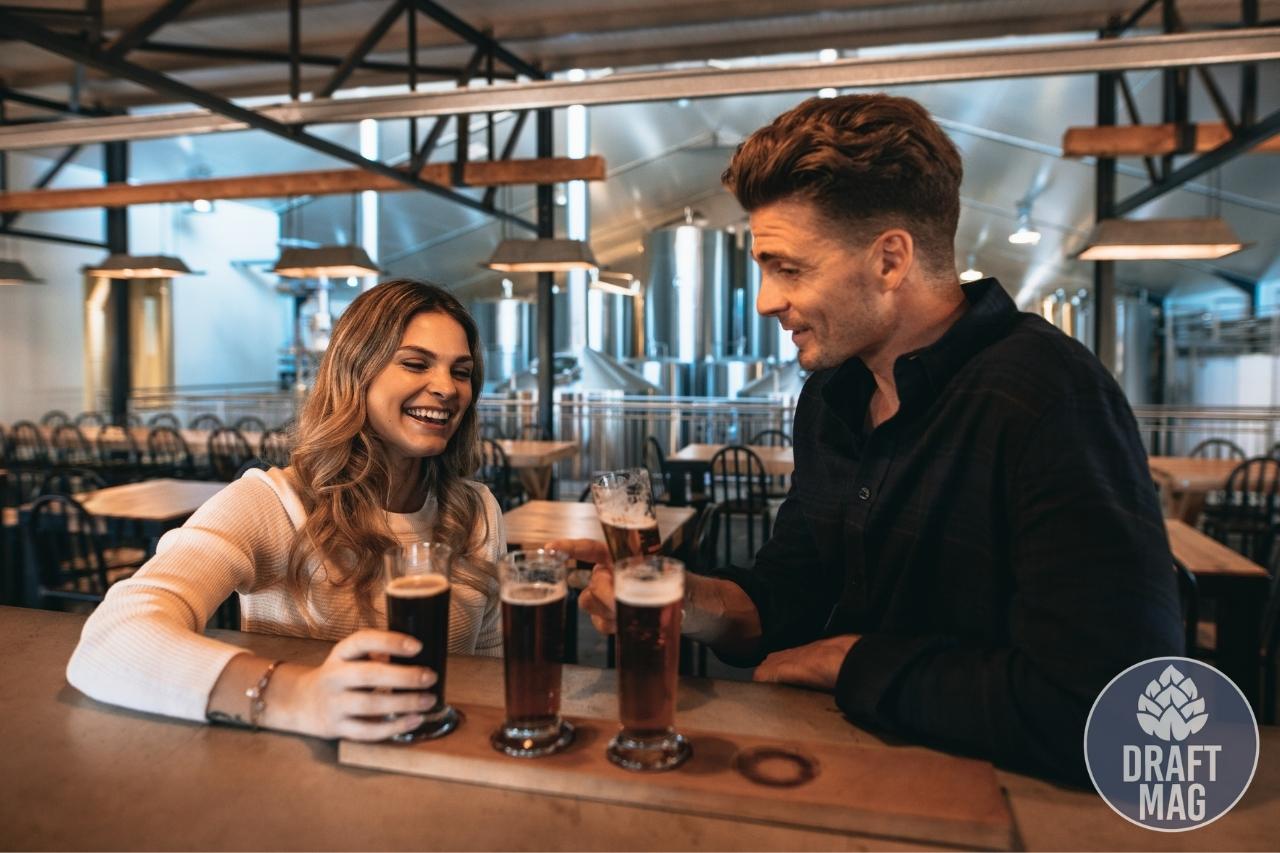 Perhaps the oldest of Baltimore brew pubs, Brewer's Art is famous for many reasons. One of these is its legacy for other new, developing breweries in Baltimore. Another is in its two distinct floors.
The open floor is a high-level, bright option at the top, mainly for diners. The dark space beneath the basement is majorly for drinkers.
However, the basement is the most important space. The Brewer's Art has produced unique beers on this floor since 1966. Located at 1106 N Charles Street, this iconic brewery offers an exciting menu, matching their house beers. There are several beers available on tap all year round, and there are also a good number of seasonal beers.
Get your goblets filled to the brim with the best Belgian-style ales, with the Dubbel Resurrection leading the way. The Beazley pale ale is another excellent offering. You can't overlook the food at Brewer's Art, with the chance to churn out the best Baltimore dishes with some nice beer flavors. There is something to please everyone.
– Peabody Heights Brewery
With its production starting in 2012, Peabody Heights has the reputation of being Baltimore's first co-op brewery. It lends its equipment, space, and expertise to eight startups. Located in Waverly on the site of the Old Oriole Park, this space produces about 2,000 barrels monthly. The rejuvenated 2,000 square-foot tasting room throws the excitement up a significant notch.
Like the other Baltimore breweries on our list, Peabody Heights has several beers to choose from. Since microbrewers take advantage of the Peabody Heights facility, there's no limit to the beers available to you. The most iconic one is the Old Oriole Park Bohemian, paying homage to the Natty Boh roots of Baltimore.
You can also try Goonda Beersmiths' Damn double IPA and the various nods from Raven Beer's. You can visit the casual tasting room with your family on the weekend. Here, there's room for your kids to have fun while you unwind with some cold beer and a takeout pizza.
– Ministry of Brewing
This is one of the newest breweries in Baltimore. It is probably the most renowned one in Upper Fells Point. Operating from the former St. Michael's Church, the Ministry of Brewing offers quality beers at 1900 East Lombard Street. It began activities in February 2020, just before the lockdown. However, it survived the waves and still operates today.
The gleaming tanks on the inside dominate the old altar of the revival-style church. Here, patrons can sit comfortably on the pew-style benches for a lovely beer-hall flavor. The handles of the tap resemble the stained-glass windows illuminating the space.
Ernst Valery and his partners look to continue transforming the Baltimore brewing scene into something more vibrant. From mild ales to 9.9 percent ABV stouts, there's a lot to enjoy from the Ministry of Brewing.
– DuClaw Brewing Company
This is another of the best Baltimore brewpubs, sharing its prowess over the mid-Atlantic region. DuClaw Brewing opened a brewpub in Bel Air, the North area of Baltimore. This happened back when the city's craft beer scene was still in its infancy.
DuClaw has outgrown two breweries over the past 20 years, landing in a relatively enormous production facility outside Baltimore. So, if you seek the best breweries near Baltimore, this is one place you want to be. The outdoor and indoor patio seating allows everyone to kick back with one or two beers.
This brewery is popular for an excellent range of beers because they have fun with ingredients. You will notice this in beers like the Sweet Baby Jesus porter and Dad Bod Double IPA. The happy hour at the bar has a lot of goodies you can enjoy. You may find it challenging to decide the beer to order from the available options. In that case, there's a beer sampler to help you.
– Heavy Seas Brewing Company
Dubbed the grandfather of Baltimore's craft beer scene, Heavy Seas has been serving the people of Baltimore since 1994. Hugh Sissonfounded this brewery after owning the first official brewpub in Maryland. High Seas is pirate-themed, with a massive space in South Baltimore's industrial area to produce over 34,000 barrels per year.
One of the most exciting experiences here is the brewery tours with the friendly staff. You'll get a keepsake Heavy Seas glass before the tour. So, ensure you grab a beer to take with you on tour. The free brewery tours land you in the polish taproom. Here, you get a pint and four samples of beer for $5. You'll also get some snacks on tour as a perfect complement for the beers.
Heavy Seas brews some of the tastiest beers in downtown Baltimore. The brewery's renowned Loose Cannon IPA has to be everyone. The Great Pumpkin imperial stout is another Heavy Seas' beer you should try. It is a seasonal favorite.
– Union Craft Brewing
Union Craft came into the craft beer scene in 2012, changing the beer game in Baltimore. Now, our beloved local taproom is all grown up. It has a more spacious home with three times the capacity of the former. The Union Collective facility is located in the big old Sears warehouse.
It includes the brewery and a marketplace for startups to sell their coffee, ice cream, pizza, spirits, and other services. If you're sticking to the taproom, you have to try the flavorful beers that combine older traditions with modern ideas.
Excellent brews you can try here include the Old Pro Gose, Anthem golden IPA, Duckpin IPA, and other new options in the Rough Draught series.
– Full Tilt Brewing
This brewery started out among the Peabody Heights co-op. Now, it has its full-fledged facility in the Accelerator building of North Baltimore. This industrial space has exposed ceilings and bricks, with colorful murals to pay homage to Full Tilt's mascot— Hops the Cat.
Everyone at this outstanding brewery is inspired by Baltimore's eccentricities when crafting beers. This allows the creation of incredible beer options, including the very popular IPA. This IPA now has new seasonal iterations like the Govans Gose series.
Asides from these options, you can also try the Fleet Street Raspberry Wheat, Camden Cream on Nitro, and Patterson Pumpkin.
– Suspended Brewing Company
When you need a genuine local brewery with great vibes, Suspended Brewing Company is your best bet. While Pigtown will likely not appear on Baltimore's guidebooks, four UMBC graduates decided to establish their "nano-brewery" here for the love of the community.
The renovated facility at 912 Washington Boulevard makes the environment ideal for drinking. Suspended is famous for its sour beers. Some of these beers are sometimes infused with peach or other unique flavors.
This ensures that you have plenty of options to choose from during your day's drinking. Beers like the Sour Persian ale is one you should never miss out on drinking.
FAQ
Are Baltimore breweries known for ales?
Yes, Baltimore has a thriving ale culture with numerous breweries specializing in ales, such as Union Craft Brewing and Oliver Brewing Company.
Are there Baltimore breweries with restaurants?
Yes, many Baltimore breweries offer on-site restaurants or food options, including Heavy Seas Beer and The Brewer's Art.
Does Baltimore have nanobreweries?
Yes, Baltimore has several nanobreweries, including Nepenthe Brewing Co. and Checkerspot Brewing Company, known for their small-batch, artisanal beers.
Conclusion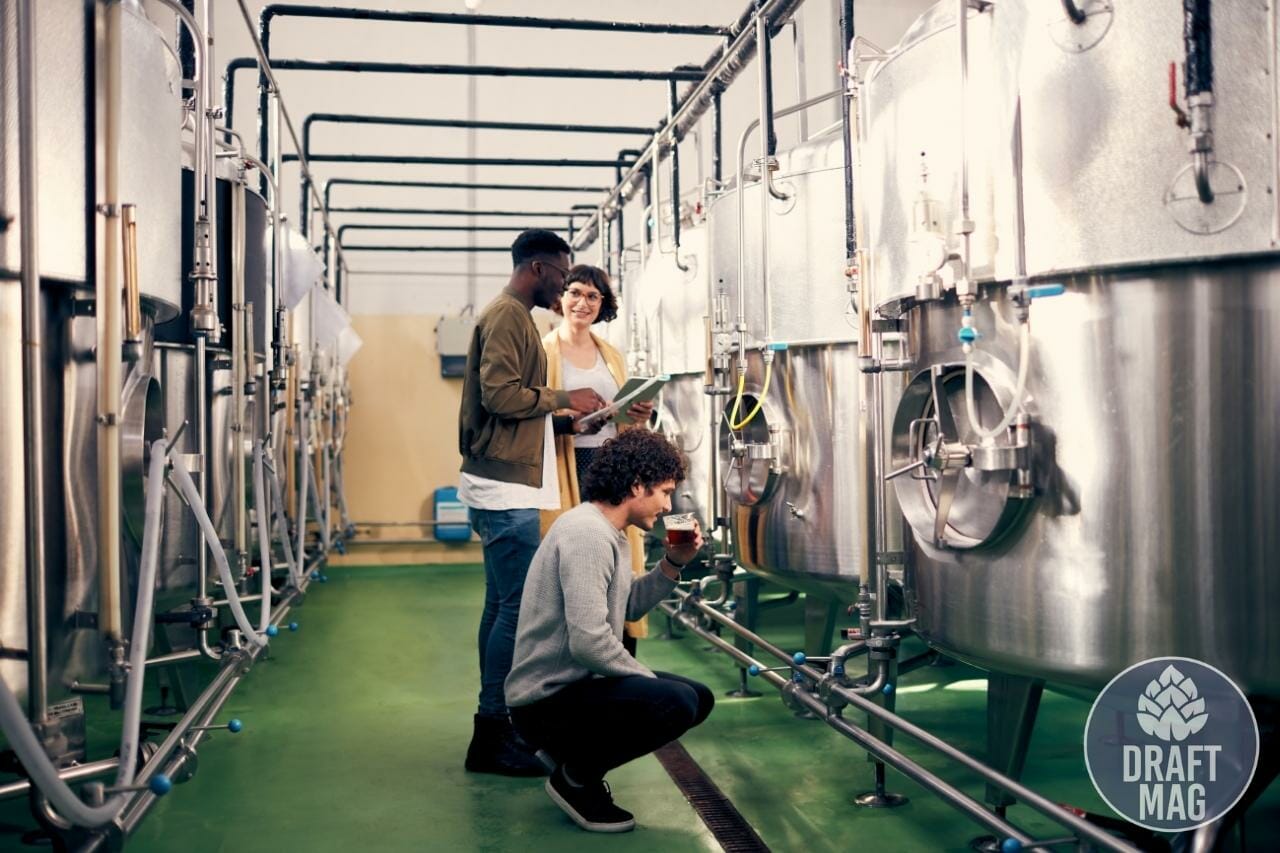 This article examined the best breweries in Baltimore to enjoy a cold glass of your favorite beer.
Here's a summary:
Today, there are several new-generation breweries in Baltimore, MD, ranging from taprooms to brewpubs.
The top 12 Baltimore area breweries include Diamondback, Monument City, Checkerspot, Mobtown, Brewer's Art, Peabody Heights, Ministry of Brewing, DuClaw, Heavy Seas, Union Craft, Full Tilt, and Suspended Brewing.
These breweries have unique features that make them stand out among others.
Brewer's Art is the oldest of the brewpubs in Baltimore, with the Ministry of Brewing being the most recent.
Despite their distinct experience and expertise, these breweries have a common trait of providing beer lovers with several exciting beer options.
Craft breweries continue to boom in Baltimore. Raise a glass to the best spots to get some exciting local pint.