Best Breweries in San Francisco: 17 Must-try Breweries in the Bay Area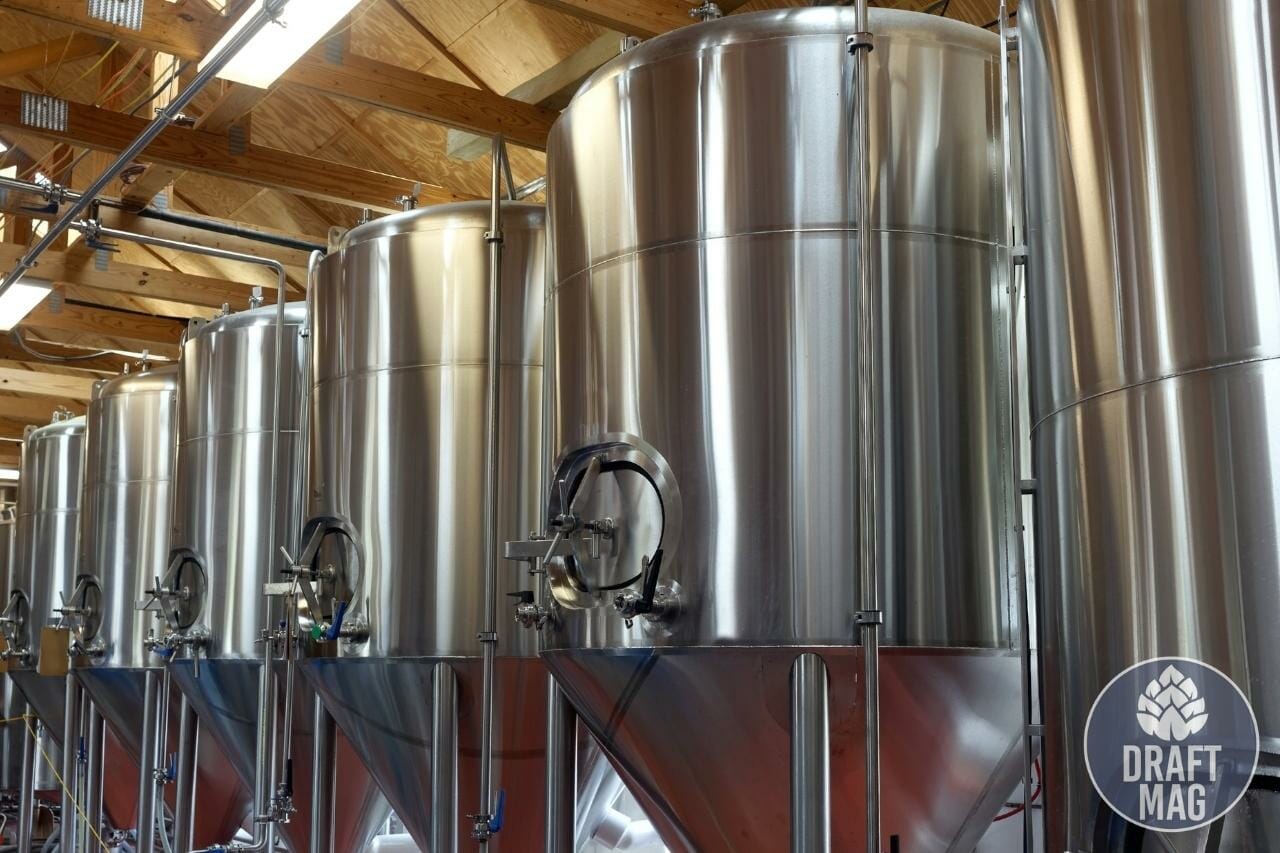 If you are a beer enthusiast and are looking for the best breweries in San Francisco, look no further as this is the ultimate guide to the best bay area breweries you will ever need.
The craft beer scene is a pretty trip in San Francisco, and if you are here, you must totally dwell into brewery hopping.
The city by the bay is known for a prolific variety of breweries offering a wide range of simple and complex craft beers. So pick on those funky cans and start sipping already.
| | | |
| --- | --- | --- |
| San Francisco Breweries | Number of Active Beers | ABV (Lowest-Highest) |
| New Belgium Brewing Taproom and Restaurant | 6 | 5.5% – 8% |
| Park Chalet Coastal Beer Garden | 8 | 4.8% – 6.5% |
| Local Brewing Company | 6 | 4.2% – 6.1% |
| 21st Amendment Brewery and Restaurant | 6 | 4.8% – 8.5% |
| Laughing Monk Brewing | 4 | 4% – 8.7% |
| Fort Point Lower Haight | 16 | 4.5% – 8.1% |
| Magnolia Brewing Company | 10 | 6.3% – 8.0% |
| Black Hammer Brewing | 7 | 5% – 6.9% |
| Cellarmaker Brewing Company | 13 | 4.8% – 14% |
| Standard Deviant Brewing | 19 | 4.4% – 9.9% |
| Anchor Brewing | 10 | 4.3% – 10% |
| Woods Cerveceria | 12 | 4.8% – 9% |
| Speakeasy Ales & Lagers | 9 | 5.3% – 10% |
| Barebottle Brewing Company | 16 | 4.3% – 11% |
| The Rare Barrel | 30 | 3.9% – 8.4% |
| Temescal Brewing | 14 | 4.8% – 10% |
Best Breweries in San Francisco
California is the birthplace of American craft breweries, and Anchor brewery was the first brewery to spark a fire in the craft brewery movement in San Francisco. There is just so much to look forward to on the beer front. Friendly people, a warm ocean breeze and a super chill California vibe are all it takes to grab a couple of the best craft beers from these San Francisco breweries.
There are over 120 breweries crammed into the bay area with over 30 of them belonging to the San Francisco Brewers Guild. Whether you're planning a trip to the beautiful Bay Area or you're just looking for new places to try, here are some of the best breweries to add to your itinerary!
New Belgium Brewing Taproom and Restaurant
Located in the neighborhood of Mission Bay, this brewery offers a cultural and local dining experience. A bike trip through Belgian is what inspired the couple to bring rich Belgian beer flavors to SF. The couple started homebrewing with a small setup in their basement. They focus on small-batch releases of seasonal favorites, so there's something new to try every time you come here.
They have a waterfront patio and large indoor seating. You can always count on their star chefs Laura and Sayat to develop artful delights and mouthwatering dishes.
Must try – they serve the best-stuffed wagyu burger and bacon-wrapped hot dog in the area. When it comes to beer, Fat Tire Amber Ale is one of their all-time best sellers.
They also have a Voodoo Ranger Hoppy Variety Pack of four Imperial and Hazy IPAs. They also serve a Nitro Barrel-Aged Sour Stout called Action Reaction which is a super-strong beer at 10 percent ABV.
Park Chalet Coastal Beer Garden
This is one brewery that is famous for its views. Driving in on Highway 101, take a peek towards east Golden Gate and you'll spot Park Chalet, who has a super relaxed vibe with indoor and outdoor seating. Their beers are brewed on-site and they have plenty of seasonal brews. They even hold live music concerts.
Must try – Sea Serpent Foggy IPA is full of hoppy aromas and bare minimum bitterness. The brewers have used six hop varieties for this delicious brew. You can even order the Chalet beer sampler if you are too confused about what to pick. They serve eight sampler beers with 4 oz. of servings each.
The Seven Stills Brewery and Distillery
This is one brewery that breaks typical brewery standards and stereotypes. They brew beer, distill whiskey and distill beer into whiskey. If this doesn't sound wild, what will?
Aside from the unique process they employ, they also offer brewery and distillery tours with one draft beer, a craft cocktail and an incredible local meal included.
Must try – Some of their best beers are Seven Still Hazy IPA and the Apricot Wheat.
Local Brewing Company
Co-founder Regan Long is the head brewer at Local Brewing Company. She is an all-rounder badass with multiple degrees in physics and oceanography.
She has a clever approach to beers and she names them locally. Their taproom has plenty of beers that rotate all year round and along with a wide range of seasonal specials that are all brewed on-site.
Must try – Some of their must-try beers include Baycation Tropical Blonde at 6.2 percent ABV, Bluxome Black Lager at 5 percent ABV and their specially brewed Something About Berry, a fruit sour at 5.4 percent ABV. They also have a winter special beer called the Plaid Pajamas, a Spiced Amber Lager that is perfect for cuddling up during holidays.
21st Amendment Brewery and Restaurant
The brewery is named after the amendment that ended prohibition. If one word could describe the beers by 21st Amendment, it would probably be "loud." Everything about these beers is loud, right from some of their flavors to their packaging.
They use particularly loud graffiti prints on their cans. Throwing away those cans is going to be a task, folks. They also have one of the best brew pubs in San Francisco.
Must try – Hell or High Pomegranate is their seasonal favorite, which is gentle, tart and fruity in flavor. Some of their must-try year-round favorites are Brew Free! Or Die Tropical IPA and their Blah Blah Blah Double IPA.
Laughing Monk Brewing
Laughing Monk deviates from traditional style hop-forward beers and focuses more on a California-Belgian crossover style. California celebrates citrusy, crispy, bright hops whereas Belgian is all about malt-forward, subtle beers.
At Laughing Monk, you will find artistically crafted beers that meet midway on both these flavor profiles. From their craft-brewed Pilsners to IPAs, these beers are packed in attractive, colorful cans.
Must try – some of their must-try beers include 2000 Words, a Czech Style Amber Lager full of central European hops, and Saint Joan, a Hazy IPA which is filled with Citra and Strata hops and loud, zesty, citrusy lemon curd aromas.
Fort Point Lower Haight
Four Point arrived in SF in 2014. Their core beer foundation rests on three main factors – balance, approachability and nuance. Balance with respect to their flavors complementing each other instead of overpowering. Approachability in the sense of simple brewing recipes and easily enjoyable beers.
Must try – They have some lovely core beers as well as some seasonal specials. Some of their best beers include Lobos, a Hazy IPA, Villager, a San Francisco style IPA, and Westfalia, their Nuremberg-inspired Red Ale.
Magnolia Brewing Company
Magnolia Brewing Company is an independent brewery, event space, resto-bar and beer garden. They produce a diverse selection of craft beers. This is probably one of the oldest breweries in San Francisco, as it began in 1997 as a neighborhood brewpub. In the last 25 years, both its food and beer scene has re-revolutionized alongside other Bay area beer and food scenes.
In 2013 Magnolia opened its second brewery and in 2017 it began offering Ground IPA and Kalifornia Kolsch in cans.
Must try – Love Conquers All Ale, a Gose full of fruity blackberry and lime flavors, this beer was made in solidarity with the LGBTQ+ community. Cabana Juice is their famous Hazy IPA is a close call to Pina Colada, perfect for a long sunny day.
Black Hammer Brewing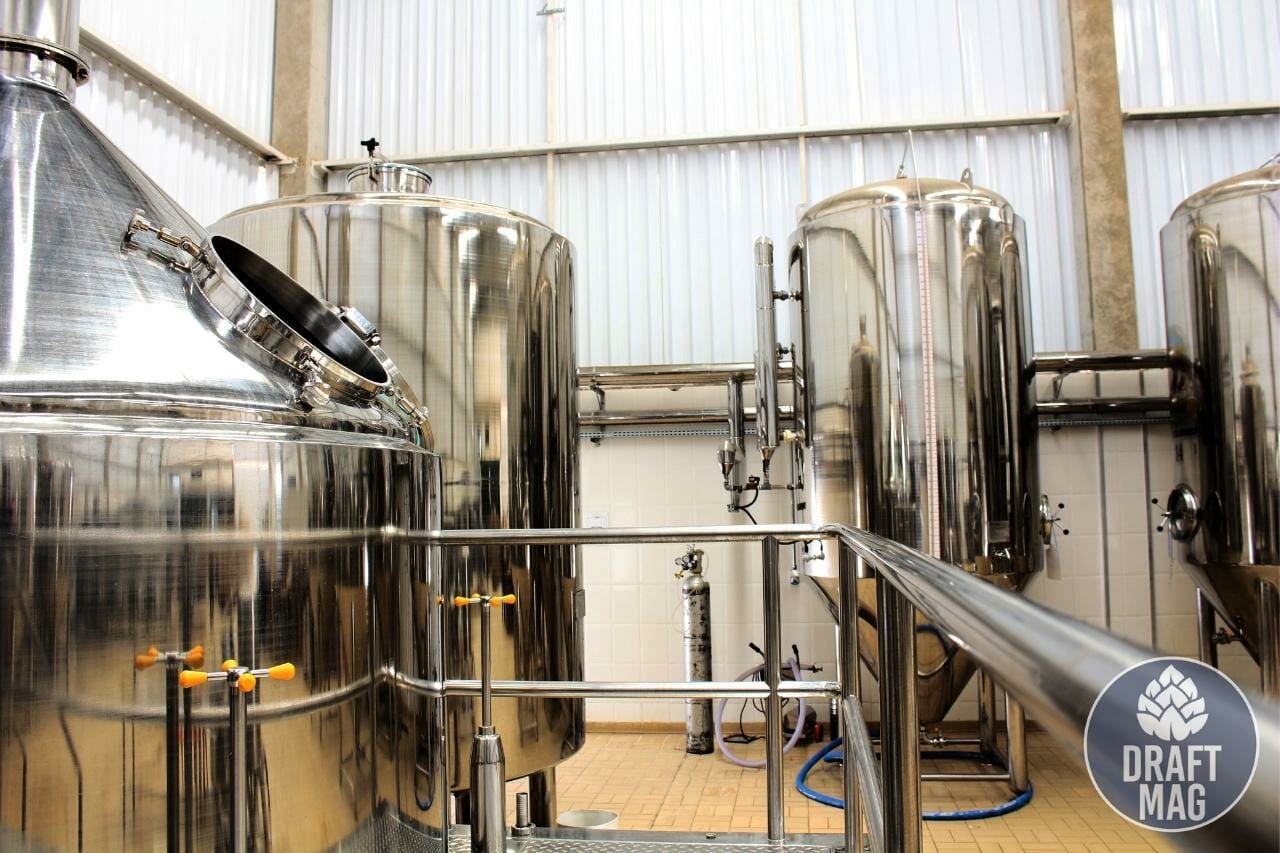 If you are someone who enjoys the science behind beer making or someone who is simply a beer nerd, this is the place for you. At Black Hammer Brewery, there are two brewers, one of who is a chemical engineer and the other a specialized homebrewer. Together they build weird beer recipes, and surely never shy away from experimenting. They show impulsivity in brewing beers.
The brewery has the widest, most exclusive and random range of beers.
And the best part?
They all taste stunning, which is why they are called "canned awesomeness."
Must try – Hella Sexy Munich Helles, a bright and clean light lager, Nectar of Life Kolsch, a floral finish, malt-forward beer, and the Sparkle Pony, a Belgian style Blonde ale filled with subtle fruity esters and a smooth malt finish.
Cellarmaker Brewing Company
Cellarmaker is San Francisco's most loved brewery. The brewers here make small batches of the experimental beer instead of a few all-around beers. At a time, there are usually 12 beers on tap in their taproom, so you will always be surprised to drink their hoppy IPAs.
The place also sells some of the best Detroit-style Pizza in town. These pizzas are baked in a square pan with a thick, chewy base. Also, you can bring a carry-on in case you want to take some of that beer back home.
Must try – It is hard to suggest must-try brews as their menu is always changing.
Standard Deviant Brewing
The folks here base their beers on "the coolest tasting beer." They have some classic IPA options and some other wild options like barley wine and smoked Kolsch. Their taproom consists of a friendly setting, an array of board games, shuffleboard and walls filled with bright art. They support local vendors and collaborate with them from Thursdays to Sundays.
Must try – Their must-try barrel-aged beers are Nitro Rum Horchata Cream Ale, Rum Porter and their strongest beer, the Coffee Imperial Stout at 10.5 percent ABV.
Anchor Brewing
This is yet another old brewery residing in San Francisco. Their history dates back to 1871 when Gottlieb Brekle bought an old beer salon and turned it around into a small brewery. Fast forward to 2012, Anchor Brewing remains one of the most traditional breweries in America. Over the years, Anchor has inspired thousands of craft brewers.
Must try – Mango Wheat is a crispy, refreshing, effervescent, golden ale that is full of flavor and tropical aromas. Their Go West IPA pours a crispy golden brown and is full of sweet maltiness, light body and smooth finish.
Woods Cerveceria
Woods Beer and Wine Company is a village of bars and wineries and brewpubs spread across the bay area. Woods Cerveceria is a small experimental brewery in San Fransisco's Mission District. This is quite a famous microbrewery in San Francisco.
They are known to produce some of the most tropical, fruity crafts beers, and are packaged in the most color-appealing cans. They boast a very chic, aesthetic setting, which is suitable for smaller crowds.
Must try – One of their most popular IPA is brewed with yerba mate. Some of their specialty beers include cookie-flavored beers like thin mints that are released during the cookie season.
Speakeasy Ales & Lagers
This brewery was founded in 1997 for the purpose of serving smaller families and close friends. The brewery started with a single iconic beer called the "Prohibition Ale," which is made to date.
They have a signature mobster-themed bar that gives an underground cartel feel due to its dark walls and dimly lit atmosphere.
Must try – Their Big Daddy IPA is one of the most famous beers here which is available all year round. Other year-round beers that are a win are Prohibition Ale and Metropolis Lager.
Barebottle Brewing Company
Barebottle Brewing Company is the brainchild of three friends who studied together and moved in the Bay area to start their own quintessential brewing space. They were all homebrewers before they stepped into the big leagues. The brewery believes in brewing innovative beers inspired by local ingredients, and they also partner with local homebrewing groups to develop newer beers every year.
They have a constantly rotating draft list to keep things fresh and new every few months. So it's best to grab an extra beer today, as you may not find it again for a long time.
Must try – Some of their must-try beers are Strom Waves, an unfiltered Lager, Wundergarten, a German Pilsner, Happy Hopivore, a Hazy Pale Ale, and the West Whirlwind, their famous West Coast IPA.
The Rare Barrel
This is one of the best breweries for the smoothest drinkable sour beers in East Bay. Their beers are full of lip-puckering acidity and plenty of seasonal flavors. They are known as "the sour beer company" simply because sour is their favorite beer style. Sour beers require a unique fermentation style, and because of a specialized un-replicated process, sour beers aren't a preferred style to brew.
Because of an all-sour beer menu, their entire cellar is built around the same requirements. Their motto is to thoroughly explore all the complexities of sour flavors.
Must try – Feed the Monster '21 is a Golden Sour Beer Aged in Oak barrels using blueberries. Another best seller is the Hi Up There '21, which is a mixed fermentation beer with Cot n' Candy white Apriums.
Temescal Brewing
At Temescal Brewing, they make beer with a lighter, more thoughtful approach. They promise to make delicious beer that is lighter in nature. Their beers are sourced from different restaurants across the city, and they brew plenty of seasonally rotating beers.
Their packaging and color aesthetics belong to the pastel, whimsical tones on the color palette. The whole setting also resembles warmth and a welcoming atmosphere.
Must try – The best bet from their year-round releases is Temescal Hazy which is a juicy IPA with a fluffy mouthfeel and lighter balance. Some of their best rotating releases are Care Package, a Hazy Pale Ale filled with ripe mango, pineapple juice and grapefruit zest flavors and the Cat Nap, which comes with Chamomile flavors leaving a clean and crisp finish.
FAQ
Are there any outdoor breweries in San Francisco?
Yes, there are several outdoor breweries in San Francisco. Some popular options include Standard Deviant Brewing and Laughing Monk Brewing.
Is San Francisco famous for lagers?
While San Francisco is known for its diverse beer scene, it's not particularly famous for lagers. IPAs and sour beers are more popular in the city.
What brewing system do San Francisco breweries use?
San Francisco breweries use a variety of brewing systems, including traditional copper kettles, stainless steel tanks, and automated systems depending on the size and style of the brewery.
Conclusion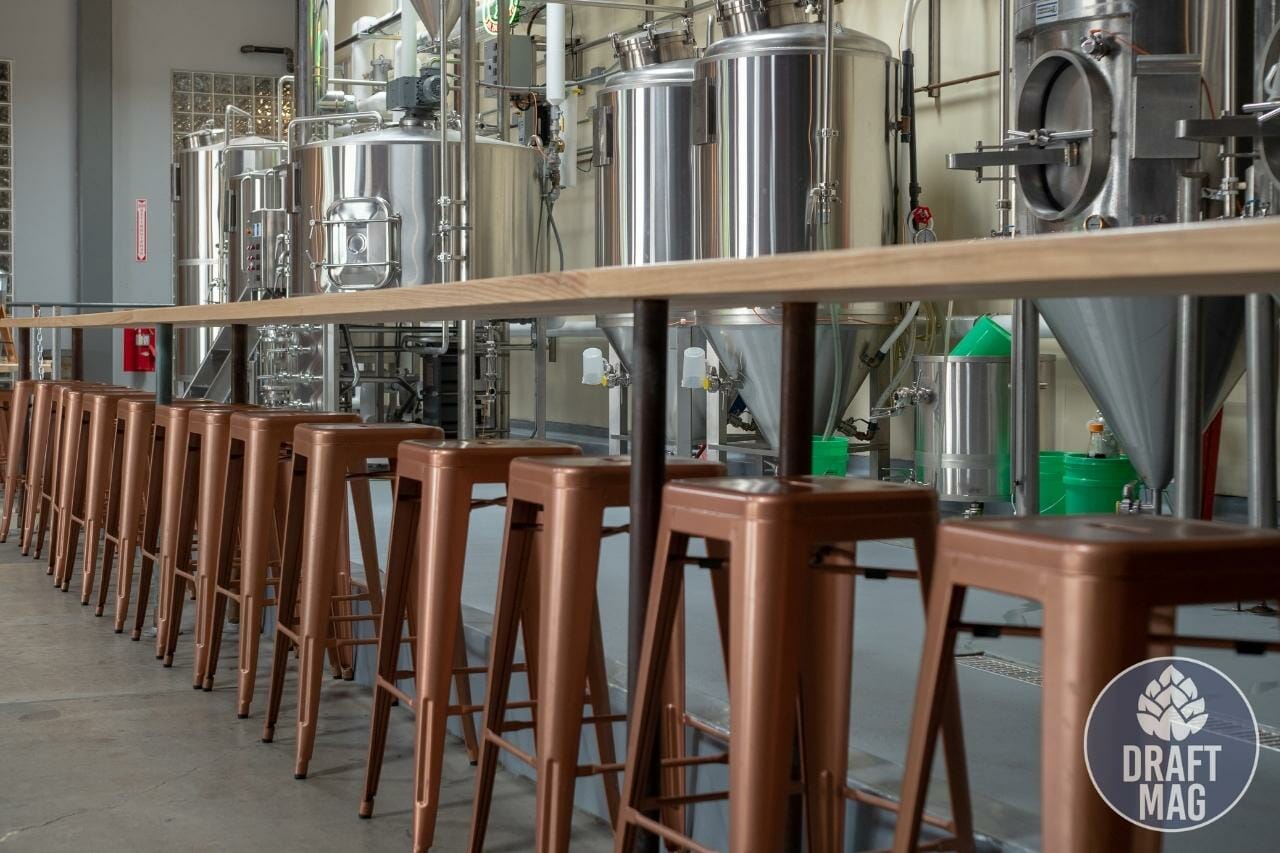 The craft beer scene has changed drastically over the last decade in San Francisco, and with more and more people trying their hands-on craft beer, newer, fresher flavors are being discovered at the road's end. From single-style beer and mixed-fermentation techniques to strategizing beers on simpler techniques, there is a whole range of options available for any beer enthusiast.
Make sure to stop by The 21st Amendment Brewery in South Beach, who produces some of the loudest beers, both loud in flavors and packaging.
Magnolia Brewing Company is one of the oldest breweries in San Francisco, surely a must-try for all enthusiasts.
Anchor Brewing is the oldest brewery in America. They brew the most traditional beers of all time so make sure you pay this one a visit.
Temescal Brewing brews the lightest beers in the city, almost lighter than air. Who wouldn't want to give this a try?
Next, head on over to Laughing Monk Brewing and try their extremely hop-forward beers.
This guide lists some of the best, most famous, most happening and most unique breweries in the Bay Area. As they say, good beer and good company never get old, so pick your starting point and head to some fun brew hopping.