Breweries in Breckenridge: The Ultimate Guide to the Best Brewpubs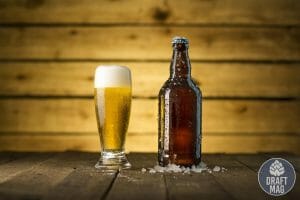 If you are looking to explore the different breweries in Breckenridge, this guide has got you covered. This list has the best Breckenridge brewery locations where you can indulge in a delightful craft beer experience. Whether it is a classic India Pale Ale or a robust beer, Breckenridge has it all. Start your Breckenridge beer tour now.
| | | |
| --- | --- | --- |
| Breweries in Breckenridge | Number of Active Beers | ABV (Lowest-Highest) |
| Broken Compass Brewery | 14 | 4.2 – 10 percent |
| Highside Brewery | 12 | 4.9 – 6.9 percent |
| Outer Range Brewing | 21 | 4.9 – 11.5 percent |
| Angry James Brewery | 13 | 4.8 – 8.1 percent |
| Dillon Dam | 13 | 4.8 – 9.4 percent |
| Pug Ryans | 12 | 4.6 – 6.9 percent |
| Breckenridge Brewery | 22 | 3.5 – 9 percent |
| Bakers Brewing | 8 | 4.7 – 7.7 percent |
| Kenosha | 10 | 5.5 – 10.5 percent |
| Breckenridge Pour House | 43 | 4 – 8 percent |
Best Breweries in Breckenridge
Here is a complete list of the best brewpubs you can find on your trip to Breckenridge.
– Broken Compass Brewing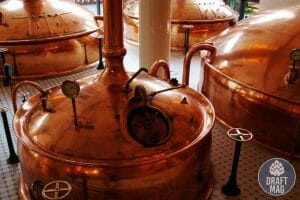 This brewery opened in 2014 with an off-the-beaten-track-like taproom on the main street. This is one of the favorite breweries of both locals and tourists. Using the finest quality of water available in the city, and using the best quality ingredients, they have managed to craft beers that are unique and flavorful. Their most famous beers are nitro and barrel-aged beers.
They offer Tuesday Trivia nights and weekend live music. Their main taproom is full of a lively atmosphere, always flooded with people who enjoy good music, good food and great beer.
Their Must-try Beers
Get to the Choppa Black Lager is a clean and crisp lager brewed at 4.5 percent ABV. The beer is low on bitterness, which makes it a lovely summer drink. Their Major Webster is a unique Nitro pastry Stout infused with lactose, vanilla, oats, coffee and cacao nibs. It has an ABV of 8.2 percent.
– Highside Brewing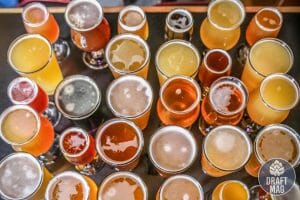 They are true representatives of the Fiesco experience and host year-round activities and plenty of seasonal events to promote community living. This brewery is perfect for nature lovers, hikers, mountaineers and generally all adventure seekers. They are also a dog-friendly brewery.
Patrons of Highside Brewing love their beer, the live music, and the taproom, which has one of the most upbeat atmospheres in the area.
Their Must-try Beers
90s Obligatory Amber Ale is a classic Red/Amber Ale brewed at 5.7 percent ABV. This beer is rich in color as well as taste. The Current New England India Pale Ale is a tasteful Hazy IPA brewed at 6.7 percent ABV. It is refreshing and hoppy in character.
– Outer Range Brewery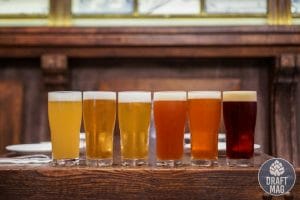 They opened in 2016 with the goal of brewing great beers that mostly revolve around Belgian beer and IPAs. If strong IPAs and Hazy New Egland IPAs are your type of beer, then this place should be your top option. They have up to 13 beers on tap, out of which at least 8 are IPAs. The brewery doesn't serve food, so they allow you to bring your own food.
They also serve rotating wines on tap for the ones who don't enjoy beer as much. This brewery is also listed as one of the top 15 breweries in the United States.
Their Must-try Beers
Splishy Splashy Outer Range is a Tripel IPA brewed at 10.2 percent ABV. It has delicious tasting notes of peach, blueberry and dank. I miss Loud Taprooms DDH Riwanka is a Double Dry Hopped Imperial IPA brewed at 8.3 percent ABV. It is flooded with flavors of cherry and white grapes.
– Angry James Brewery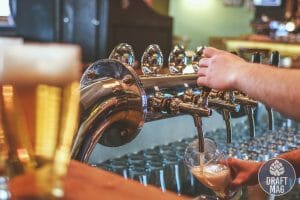 This brewery is known to brew traditional beers and add a little twist of their own. They host live music on Wednesdays. They have a pet-friendly patio, perfect for when you want to tag along with your pet friends.
They also offer delicious local eats and have angry hours on Mondays, their own version of happy hours. They host Thursday trivia nights too.
Their Must-try Beers
The Emperors Red Robe is a classic Imperial Double Red Ale brewed at 8.1 percent ABV. This beer has a slightly warming backbone and is better enjoyed in cooler weather. All Call Pale Ale Angry is an all-American Pale Ale brewed at 5.7 percent ABV. It has a light body and a mild, hoppy flavor.
– Dillon Dam Brewery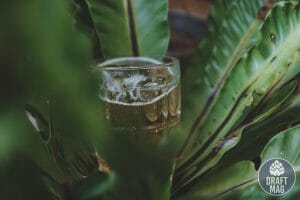 This has been nominated as one of the best craft breweries in the County region for over 23 years. This is also one of the oldest breweries in the city, which was founded as early as 1997. They also take pride in serving the best quality food and tastefully brewed beer. Their tap list changes and evolves every summer and winter.
Their taproom has a unique Scottish vibe, with wooden flooring and tall bar chairs. It can accommodate up to 220 people on both floors. They also boast a summer beer garden and organize brewery tours occasionally. They get their name from the Dillon Dam Reservoir.
Their Must-try Beers
Their Imperial Oatmeal Stout is a robust beer brewed at 9.4 percent ABV. It is filled with the richness of roasted oats. Dark chocolate specialty malt and creamy fluffiness with a slightly bittersweet finish.
Their Sweet Georges Brown is a mild English Brown Ale brewed at 5.4 percent ABV. This is a malt focused Session Ale that gets its color from dark malts and its sweetness from the sugars.
– Pug Ryans Brewery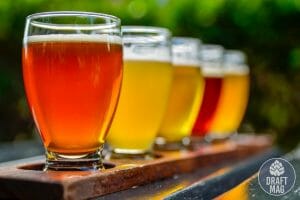 This brewery is for the day when you want to overlook the Rocky Mountains and soak in the sun all while sipping chilled craft beer of great quality. This brewery is located at the edge of Dillon Lake and has a tiki bar on the outdoor deck space overlooking the giant snow-capped mountains. They have daily happy hours alongside quick bites and pub grub food.
Their Must-try Beers
The Mmmmm Drop lemon Lime Sour is a tropical Fruity Sour brewed at 4.6 percent ABV. This is a deliciously refreshing summer brew filled with tropical and citrusy flavors.
Their Outlaw Vanilla Stout is another classic brewed at 5.5 percent ABV. This beer has a lightly crisp mouthfeel against other traditional Stouts. It is also less bitter and well-balanced by the sweetness of vanilla beans.
– Breckenridge Brewery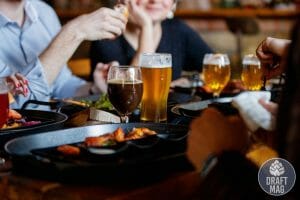 This is the oldest brewery in Ski town. With a brewing experience of over 32 years, the founders are a bunch of ski and mountain lovers who joined hands to open a brewery with the idea of brewing high-quality craft brews and a section of tasteful food. Their brews can be found in more than 40 states under the Anheuser Busch name.
The Breckenridge brewery menu consists of pizzas, sandwiches, burgers, finger food and so much more. The Breckenridge brewery variety pack is also a great takeaway for people who want to camp sound the mountains.
Their Must-try Beers
Their Summer Pills Shandy is a classic summer Pilsner brewed at 4.3 percent ABV. It is a refreshing, bright, lemony beer that goes down easy and is extremely light-bodied. The bright bursts of citrus flavor are well balanced by the medium body and crisp finish.
The Spruce it Up Baby is a Saison brewed at 6.9 percent ABV. The beer is full of delicious spicy notes and a slight piney flavor. The plum balances the malty sweetness and makes it a light-body beer.
– Bakers Brewery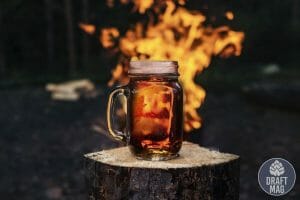 As the name suggests, everything at this brewery is homemade, fresh and organic. From its food options to craft beers, the brewery has won many awards across the nation. They have gorgeous views, a spacious garden patio area, a friendly vibe and freshly baked goods like pastries, tea cakes and sandwiches.
Their Must-try Beers
The Belgian Rebellion BPA is a classic Belgian Pale Ale at 6.0 percent ABV. The beer is full of tropical notes and zesty flavors from the Belgian yeast strain. There is a light caramel malt sweetness that balances the overall profile of the beer.
The All Call Pale Ale is a beer in collab with Summit Brewery. This brew is fermented very dry and low get a 5.0 percent ABV. The hops are infused at two different temperatures to maximize the aromas of melon and strawberry with grassy undertones.
– Kenosha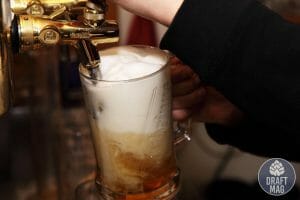 This is yet another stunning brewpub overlooking the beauty of the mountains. If you are on a family day out or taking a quick break from riding up and down the mountains, Kenosha is an excellent place to wrap up a long adventurous day. Enjoy delicious brews with blissful views of the snowcapped mountains and their smoked house barbeque.
Bonus points to this brewery for hosting football bingo on Mondays. This isn't a traditional brewery but has all styles of beers on tap from other local breweries like Angry James, Voodoo, Athletic brewing and many more.
Their Must-try Beers
Try the best of the local craft beers like Ales, Lagers, Saisons and Porters.
– Breckenridge Pour House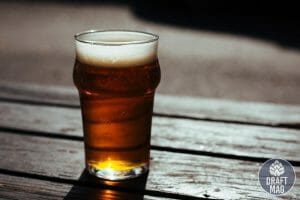 This is also not one of the classic breweries in the area. Instead, this is an eclectic brewpub offering over 64 beers on tap, with plenty of beers from local breweries on tap. They opened this brewpub with the idea to bring people who enjoy good food with great beer in a warm, friendly atmosphere.
This space is housed in a friendly neighborhood with an indoor and outdoor space perfect to soak up some sun. This is also one of the many places in town to offer delicious burgers and pub grub food.
Their Must-try Beers
Apres H2O Grapefruit and Cara Cara Orange from Vail Brewing Co. is a hard Seltzer brewed at 5.0 percent ABV. Their Tree Hunger Organic Amber by Asher Brewing Co. is a classic American Amber/Red Ale brewed at 6.0 percent ABV. This beer has a sweet and medium body mouthfeel with a toffee-like aroma.
Conclusion
Joel Godfrey, a local entrepreneur, started with Summit County Brewery tour Breckenridge, calling it a "booze cruise." The tour offers a door-to-door shuttle van service to any four local world-class breweries. Here are some of the key takeaways from the tour that shows you the best of Breck breweries.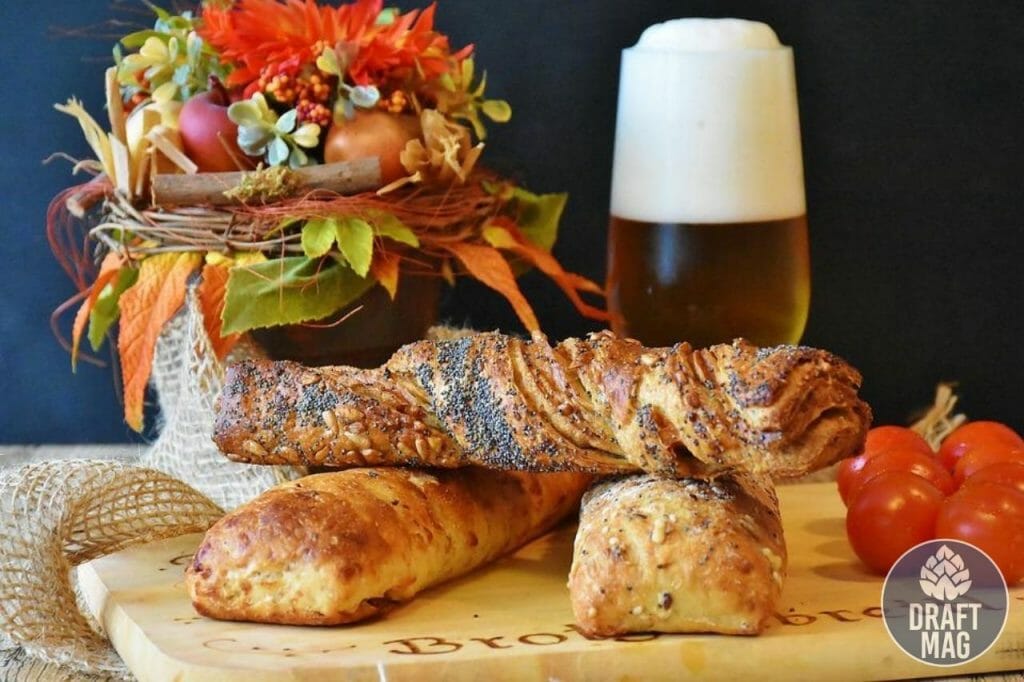 The Original Breckenridge Brewery produces some of the best craft beers in town. Their must-try beer includes the Breckenridge Brewery Hop Peak IPA, which is a modern interpretation of the classic American IPA.
Bakers Brewery uses the best ingredients to brew the freshest beers and food items.
Breckenridge Pour house is not a brewery but an outstanding pub where you can get almost all varieties of locally crafted beer in a friendly environment.
Everything you need to know about the best Brek Breweries is here, so which brewery will you pick and start exploring the brilliant brews of Ski County?