Best Breweries in High Point, NC
Experience the robust and unique flavors of North Carolina's brewing scene in High Point, an undiscovered treasure trove of craft ale. From award-winning brews to live music and food-laden festivities, High Point's local breweries offer an unforgettable blend of taste, ambiance, and Southern hospitality.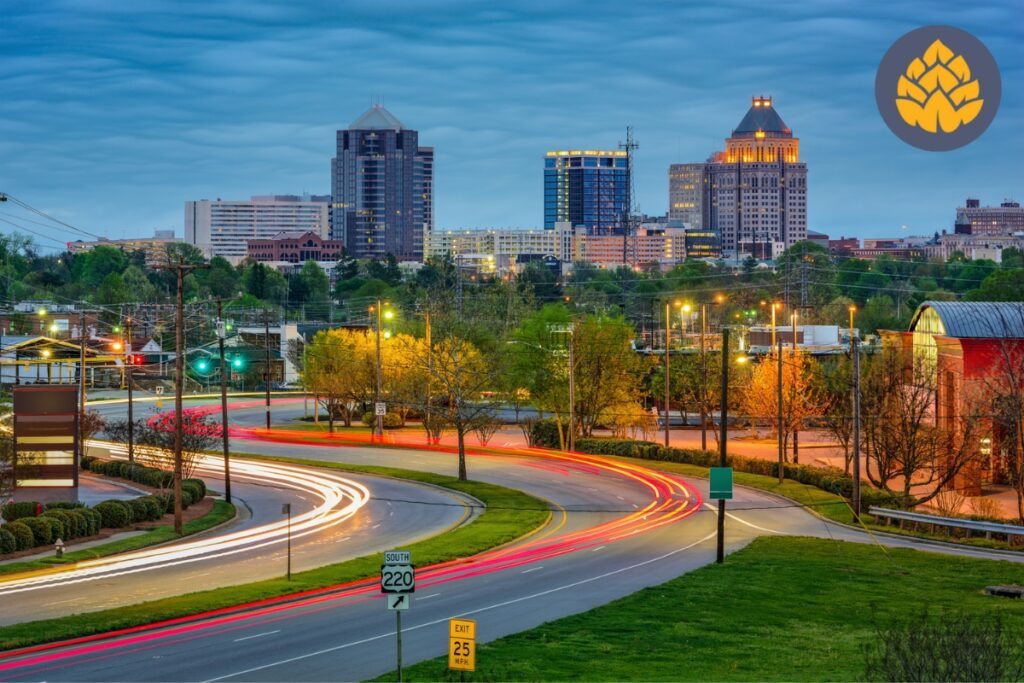 High Point is home to several outstanding breweries offering delectable craft beers. From the award-winning Brown Truck Brewery to the lively HAVK Brewing, each offers unique flavors and events. Whether you're deciding between a Crowler vs Growler, exploring the Best Barrel-Aged Beers, or hunting for the Best Porter Beer, High Point's breweries offer an extraordinary experience for craft beer enthusiasts and beginners alike.
Why We Love This
Dubbed the "Furniture Capital of the World", High Point is nestled in the heart of the Piedmont Triad region of North Carolina. The city is surrounded by a charming landscape with expansive parks, tranquil lakes, and picturesque hiking trails.
Known for its bi-annual High Point Furniture Market, it attracts buyers and sellers worldwide, contributing to a vibrant local economy. High Point's vibrant downtown district is also filled with unique boutiques, diverse cuisine, art galleries, and historic landmarks.
In recent years, High Point has also established itself as a hub of craft beer culture, with numerous acclaimed breweries like Brown Truck Brewery and Paddled South Brewing Company offering a wide selection of craft beers.
The city hosts a multitude of engaging activities, with regular live music performances, sporting events, and community festivals. Particular points of interest include the High Point Museum and Historical Park, featuring exhibits on the city's history, and the World's Largest Chest of Drawers, a quirky local landmark.
High Point combines the warm hospitality synonymous with the South with the energy and innovation of a city on the rise, earning it a top spot on North Carolina's must-visit list.
Best Breweries in High Point, North Carolina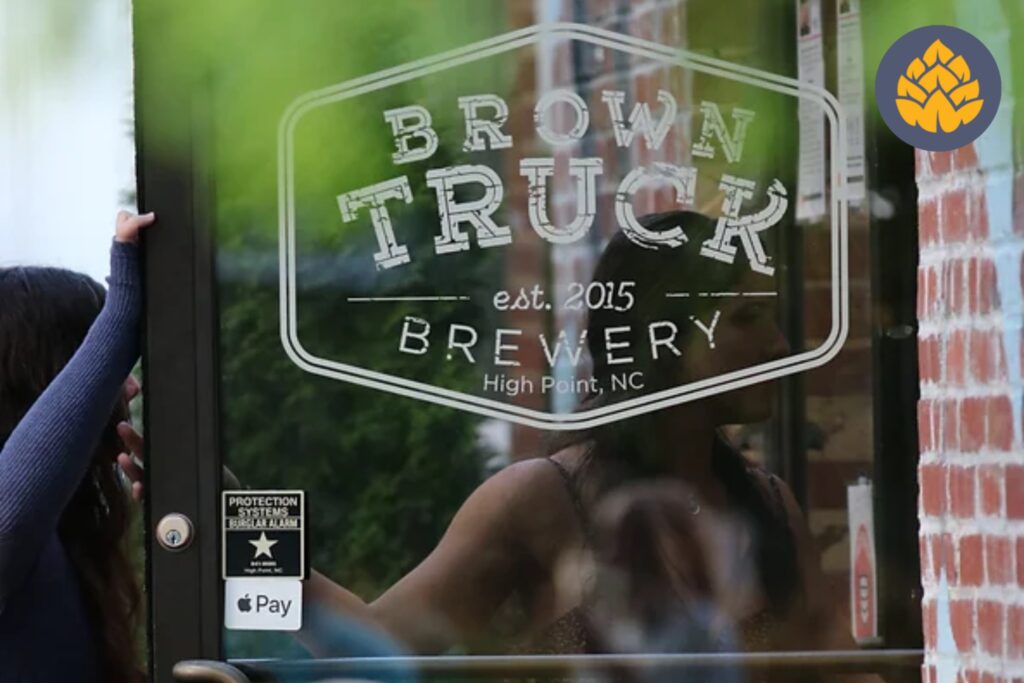 Brown Truck Brewery is a nationally recognized, award-winning craft beer manufacturer situated in High Point, NC.
The brewery is dedicated to creating unique, fresh, and distinctive handcrafted beers. Their dedication to quality has won them multiple awards, including the prestigious honor of being named the "very small brewing company of the year" at the Great American Beer Festival in 2016.
They offer a variety of brews, from crisp and refreshing lagers, hoppy ales, and Belgian-inspired ales, to complex malt-driven dark beers. Visitors can enjoy their selection in a charming indoor-outdoor setting brimming with laid-back southern charm. The brewery is also dog-friendly.
Location details:
Recommended beer: American Light Lager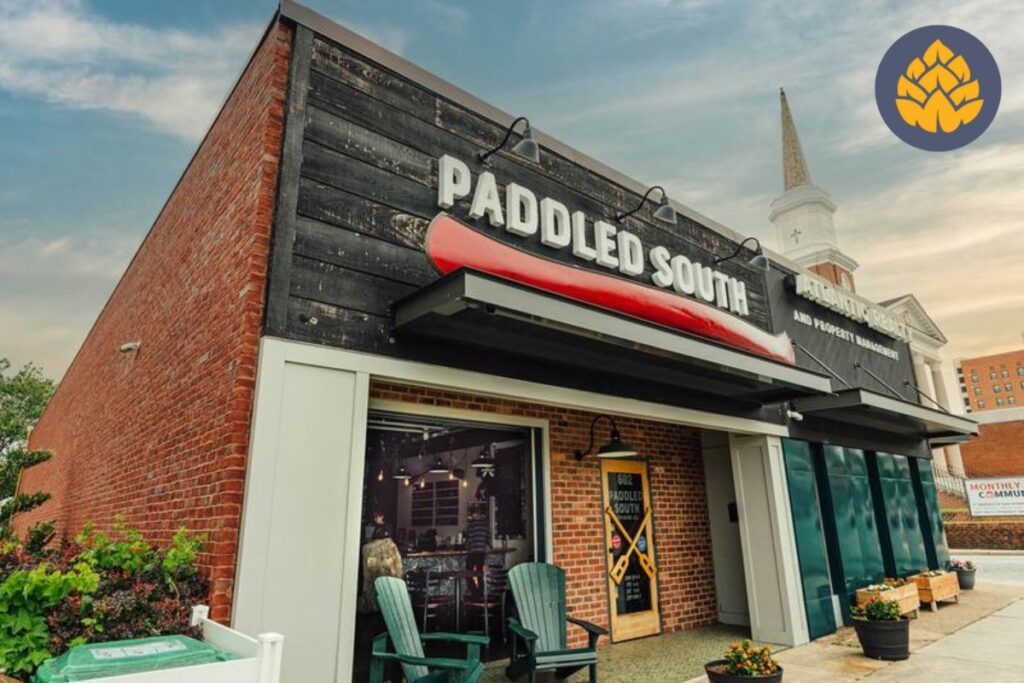 Paddled South Brewing Company is a gem in High Point, bringing together the community with their exceptional craft beers. Their tasting room, with 15 delicious beers on tap, offer flavors that intrigue casual drinkers and aficionados.
Paddled South Brewing Company not only focuses on creating quality beer, but hosts live music, yoga classes, trivia nights, and private events, imbuing a sense of camaraderie.
Food trucks are regularly onsite, serving tasty cuisine to complement perfectly with their beer. The brewery provides a unique and entertaining experience, making it a must-visit destination in High Point for locals and tourists alike.
Location details:
Recommended beer: Red White & Blue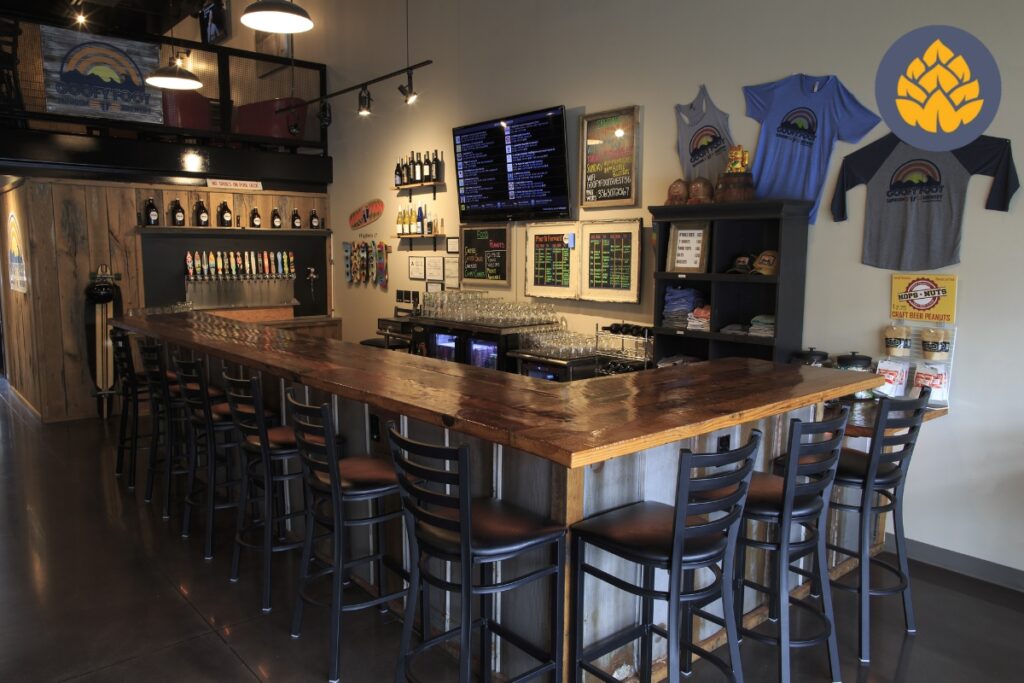 This local brewery offers a unique variety of handmade craft beers to delight any beer lover! From the popular Righteous Swell IPA to the unique Brewjah Kombucha, there's a taste to please every palate.
Goofy Foot Taproom and Brewery also feature weekly events, including trivia and food truck nights. Pair your drink with a selection from their rotating food truck offerings, ensuring a new culinary experience with every visit.
For entertainment, Goofy Foot frequently hosts live music on their relaxing outdoor seating and patio. So, raise a glass to an unforgettable visit at the Goofy Foot Taproom and Brewery.
Location details:
Recommended beer: Righteous Swell IPA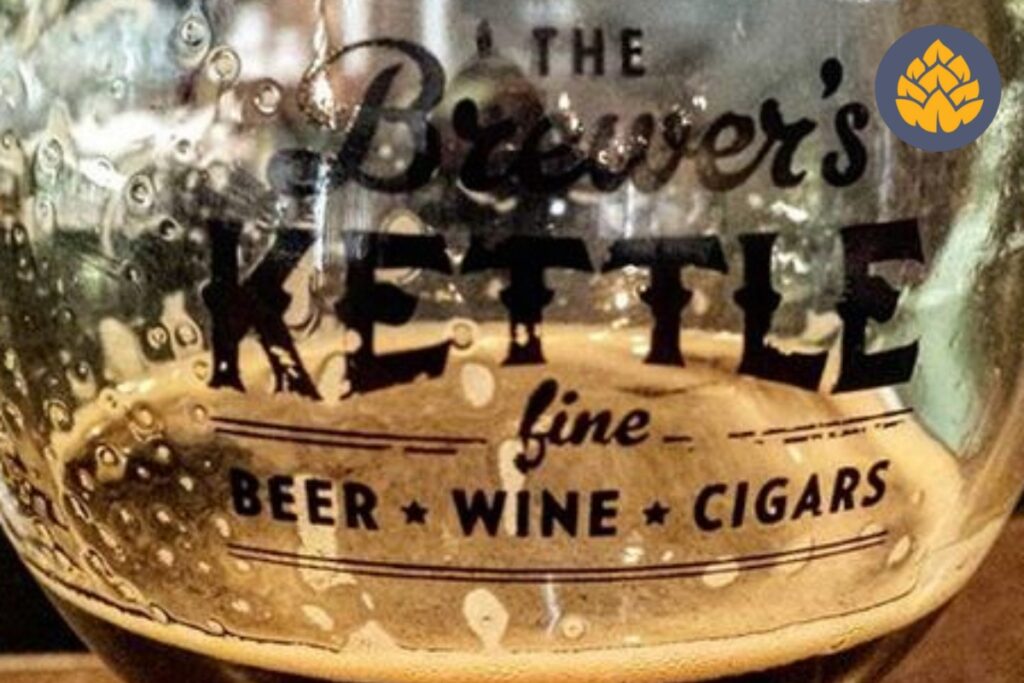 The Brewer's Kettle is the perfect hub for craft beer and wine lovers. This eclectic beer and wine bottle shop offers a broad selection of over 500 brews and 1000 wines.
In addition, it is known for its events like Trivia night Tuesdays and monthly wine tastings. They serve delicious food, ranging from paninis and hummus plates to chili and nachos.
Not just that, it also adds entertainment by offering free Wi-Fi and big-screen TVs, making it a perfect place to unwind with a cold brew and enjoy with friends. For tobacco users, they also feature a walk-in humidor to find that perfect cigar.
Location details:
Recommended beer: Gone Trippin IPA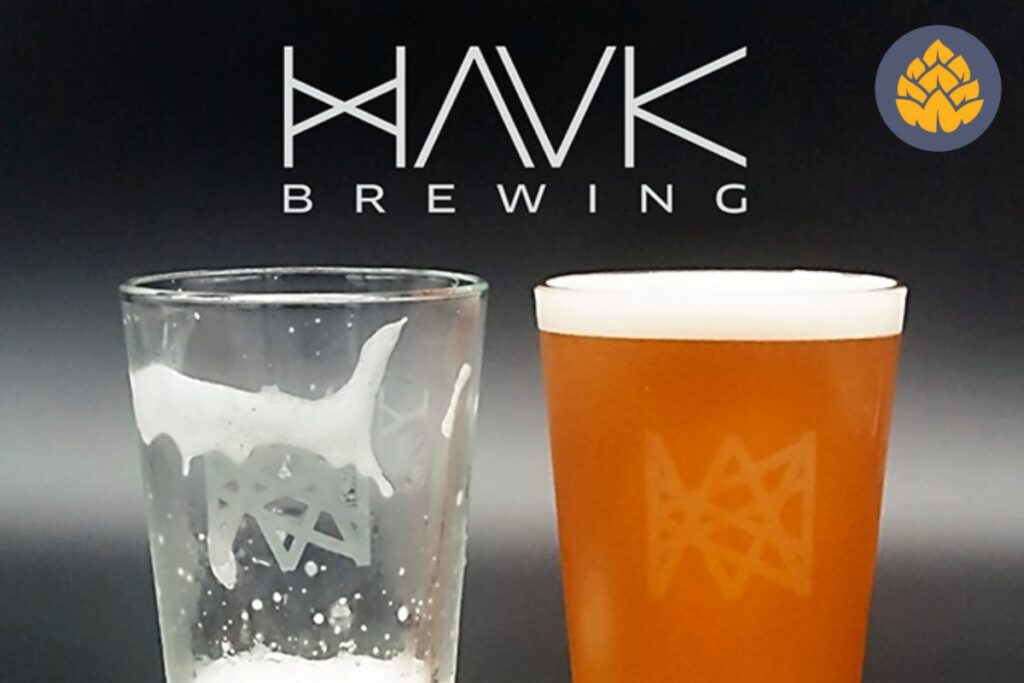 Located in the heart of the City, HAVK Brewing is a dynamic microbrewery that combines robust craft beers and innovative entertainment experiences. The team delivers delicious, unique brews with rich flavor in a friendly, casual environment.
Aside from offering a rotating selection of fresh, artisanal beers, HAVK Brewing hosts an exciting array of events like trivia nights, karaoke, and live music performances that are sure to entertain.
Food-wise, they invite local vendors to serve a variety of meals each week, and you can also bring your own food or order from nearby restaurants. HAVK Brewing is a fun-filled destination for both beer enthusiasts and entertainment seekers alike.
Location details:
Recommended beer: HAVK Light
Top tip
Visiting on weekdays can be an excellent opportunity to avoid large crowds and enjoy a more laid-back atmosphere. Always check the brewery's website or social media for the latest events and special beer releases to make the most of your visit.
Note that food is not always available at these breweries, but most of them partner with local food trucks or allow you to bring your own food – so plan accordingly. And remember tastings or flights are a great way to sample multiple brews without over-indulging.
Lastly, don't forget to support these local businesses by purchasing their merchandise or filling a growler to enjoy at home!
FAQs
Can I bring food to breweries in High Point, NC?
Most breweries have either a food truck or a restaurant available. However, HAVK Brewing allows customers to bring food or order from nearby restaurants. It's always recommended to check with the individual brewery before your visit if you plan on bringing food.
Are there any beer events in High Point?
Yes, High Point host many craft beer festivals like Harmony & Hops Craft Brew Fest and Hickory Hops Craft Beer and Music Festival. The city brings together the best breweries and local musicians for the local community to taste the best craft beers on show, with plenty of entertainment and a lively atmosphere.
Can you bring children to these breweries in High Point, NC?
Yes, all breweries are child friendly, but they must be accompanied by a legal guardian. However, some of the breweries only allow children to enter until certain times, so make to sure check their website for specific policies regarding children.
Related articles
Explore the thriving brewery scene in North Carolina with our comprehensive guides to The Best Breweries in Raleigh, The Best Breweries in Durham, and The Best Breweries in Winston Salem.
Discover distinctive craft ales in Raleigh, memorable tasting rooms in Durham, and unique brewery events in Downtown Winston-Salem for a delightful gastronomic journey filled with local flavor and vibrancy.
Wrapping Up – Best Breweries in High Point, NC
High Point is much more than just the "Furniture Capital of the World" – it's a vibrant hub of craft beer culture. With award-winning breweries like Brown Truck Brewery and dynamic establishments like HAVK Brewing, the city offers an unmatched craft beer experience filled with unique flavors, engaging events, and Southern hospitality.