Best Breweries in Cary, NC
Quench your thirst for extraordinary craft beer in Cary, NC, an oft-overlooked gem teeming with delectable brews and unique beer experiences. Discover the best breweries Cary, NC, has to offer, each bringing a unique spin to the timeless art of beer brewing.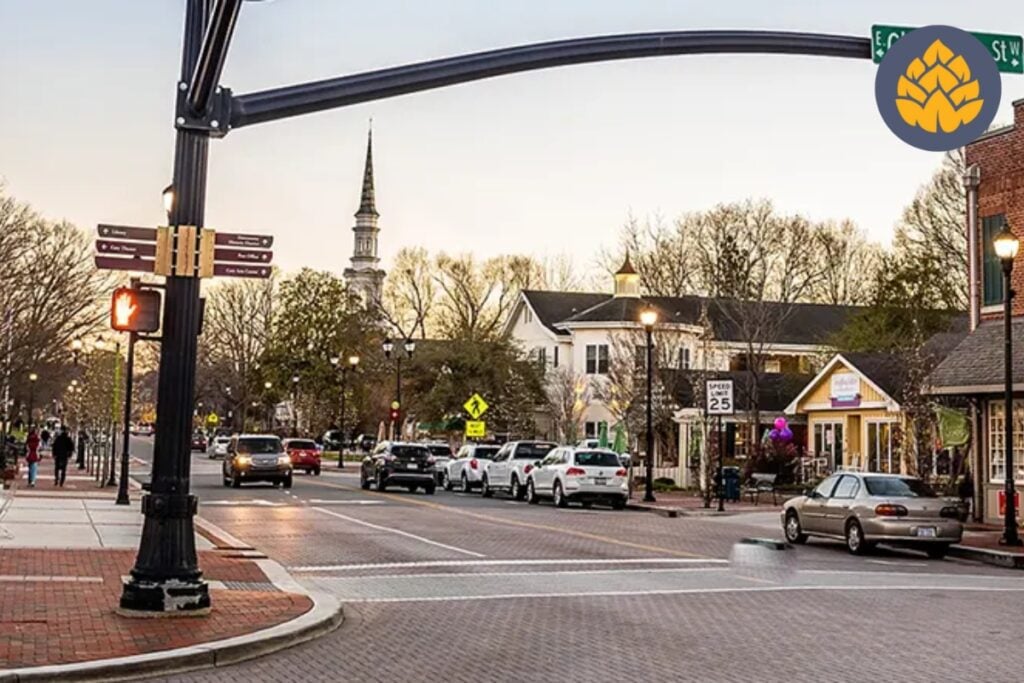 In exploring Cary's breweries, you'll encounter a host of intricate flavors and experiences, allowing firsthand comparisons between the nuances of craft beer vs domestic beer and the richness of craft beer vs draft beer. The tour will let you grasp the difference between craft beer vs microbrew, as each brewery in Cary has its own distinctive spin on craft brewing, offering a diverse array of experiences.
Why we love this
Cary, NC, is much more than a fast-developing town; it's a vibrant hub of culture where the arts, literature, performing theater, and gastronomy thrive. This bustling community is home to some of the best beers in North Carolina, luring beer connoisseurs from all around.
With the sun almost always shining, the brew terrace of Cotton House Craft Brewers or the cozy interiors of Fortnight Brewing Company offers the ideal spots to indulge in their unique IPAs and ales.
And it's not just about their great beer! Beyond the towering kettles and aromatic hops, Cary offers you an unforgettable adventure. Take a tour through the Literature Garden, unwind at one of the spectacular outdoor concerts at the Koka Booth Amphitheater, or immerse yourself in local history at Page-Walker Arts & History Center.
More amazing are the beer trails! Explore the experimental brews at Brueprint Taproom Brewing Company, enjoy the English brews at Fortnight Brewing Company, sip on the best lagers at Triangle Beer Co, and then unwind at Bond Brothers Beer Company with their astounding beer and food pairing.
Cary's brew scene, rich history, warm weather, and love for the arts make it a go-to destination for many. So, come, raise a glass in Cary, NC, and create memories that will last a lifetime!
Breweries in Cary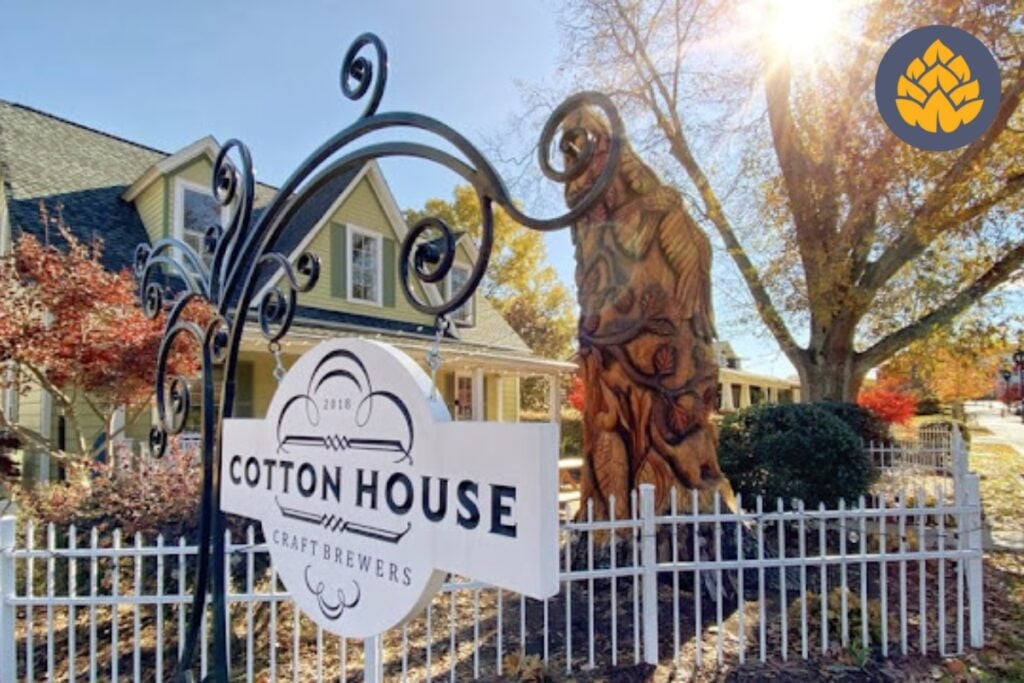 Immerse yourself in the rich history of beer as a socialite in the upscale and distinctive surroundings of Cotton House Craft Brewers. This family-run company houses a fine selection of beers, including their flagship Mango Me Crazy IPA and their Bronzed and Brewtiful.
Within the cotton house, beer enthusiasts are treated to a homely ambiance, complete with an aesthetic outdoor seating patio area — perfect for soaking up Cary's sunny weather with a refreshing ale. While you're there, don't forget to check out their merchandise collection for a keepsake of your beer-tasting experience.
Location details
Recommended beer: Summer Daze IPA – New England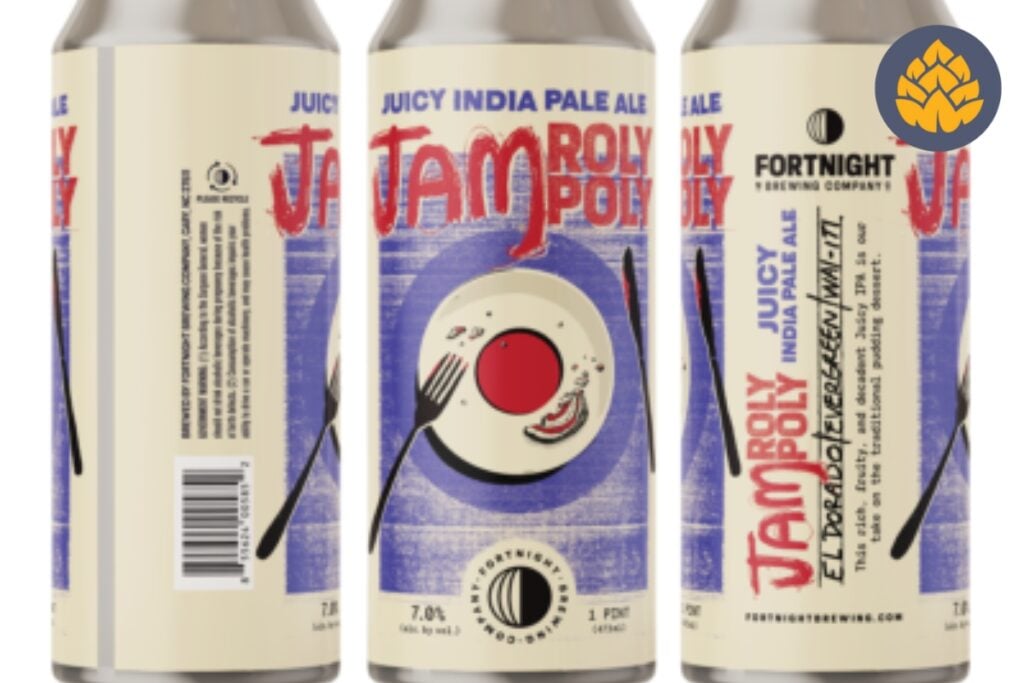 Having its roots in the love for classic English brew, Fortnight Brewing Company stands as an embodiment of authentic English-style beer in the heart of the South.
The real magic lies in their taproom blending contemporary English pub vibes with a hint of modern restaurant flair. With a lovely patio garnished with fairy lights, it's a perfect setting for lovers of beer and ambiance alike.
The Fortnight Brewing Company wraps up a lavishing beer menu with its revered Blonde Ale and the English Breakfast Stout, leaving an unforgettable imprint on the beer connoisseur's palate.
Schedule your visit with their online event calendar and treat yourself to a fun evening of trivia or bingo over a sumptuous cold brew.
Location details
Recommended beer: CASK Ale – ESB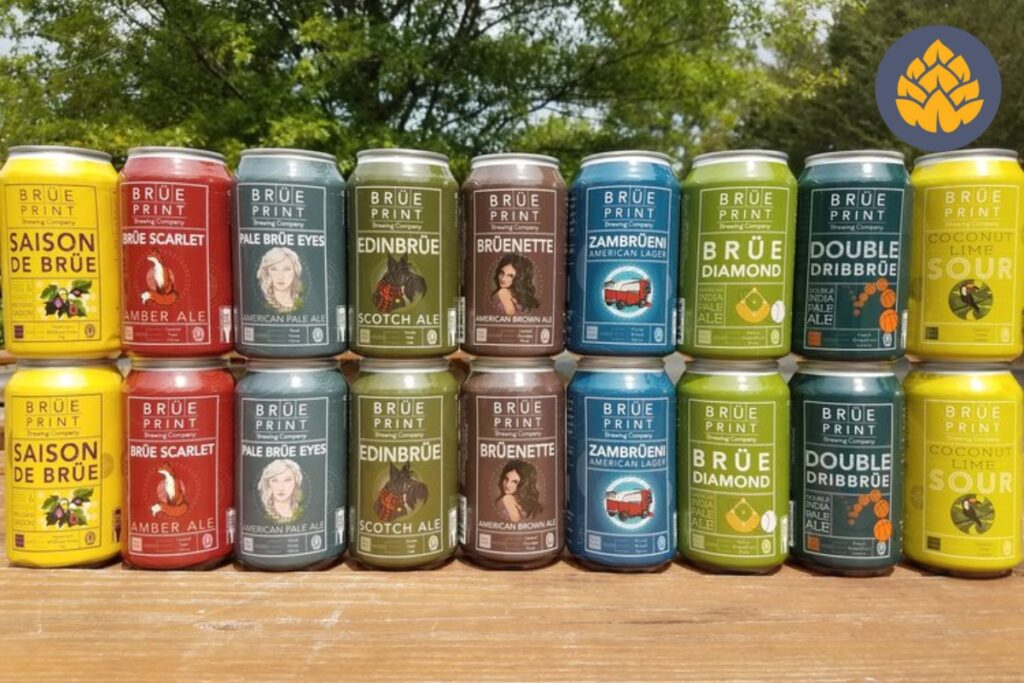 At Brueprint Taproom Brewing Company, they believe in fostering the social essence of beer. With the capacity of a brüe to enliven gatherings, Brueprint ensures that every ale is as unique as the occasion it compliments.
Try their Brue Diamond and Brue Scarlet, and be ready for an explosion of flavors. What's more, is that you wouldn't wish to miss out on the onsite events like run clubs, yoga, and music nights. Their website provides all the necessary information, including their food truck schedule and merchandise availability.
Location details
Recommended beer: Jam Session IPA.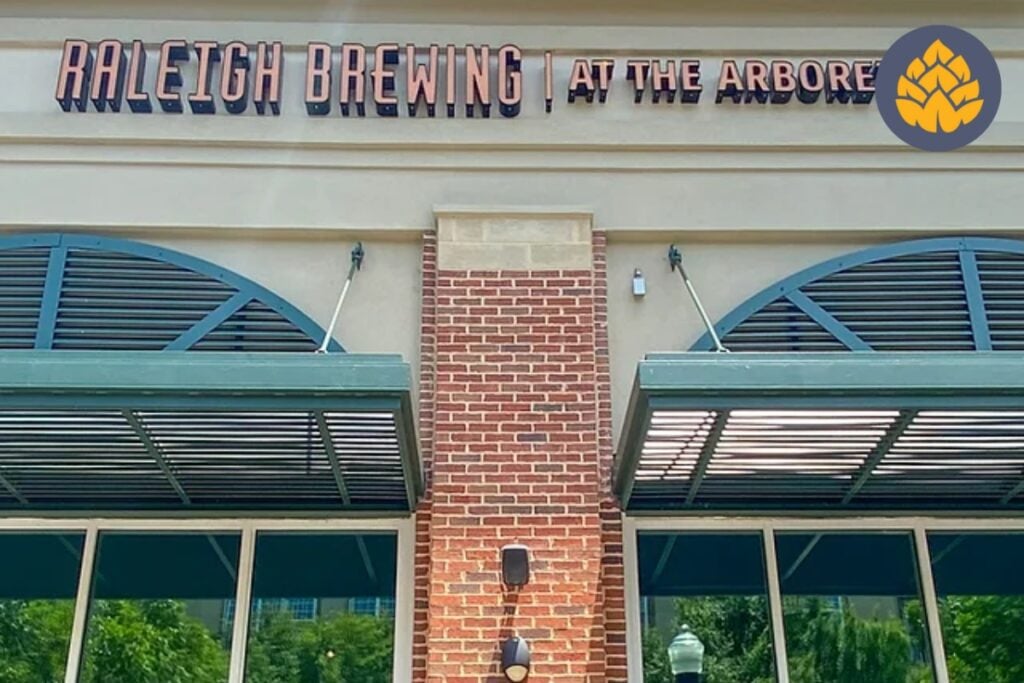 If you're heading to downtown Cary, NC, you'll find Raleigh Brewing, founded by Kristie Nystedt, the first woman to own a brewery in North Carolina. With expansive wooden indoor seating and a distinctive brick exterior, the ambiance is as spellbinding as their beers.
Sample their Moravian Rhapsody and The Walter IPA, and experience a beer adventure like no other. And why just limit the fun to indoors? Enjoy the alluring weather of Cary, NC, with its outdoor seating and some good food provided by the many food trucks that visit on a fixed schedule.
Location details
Recommended beer: House Of Clay IPA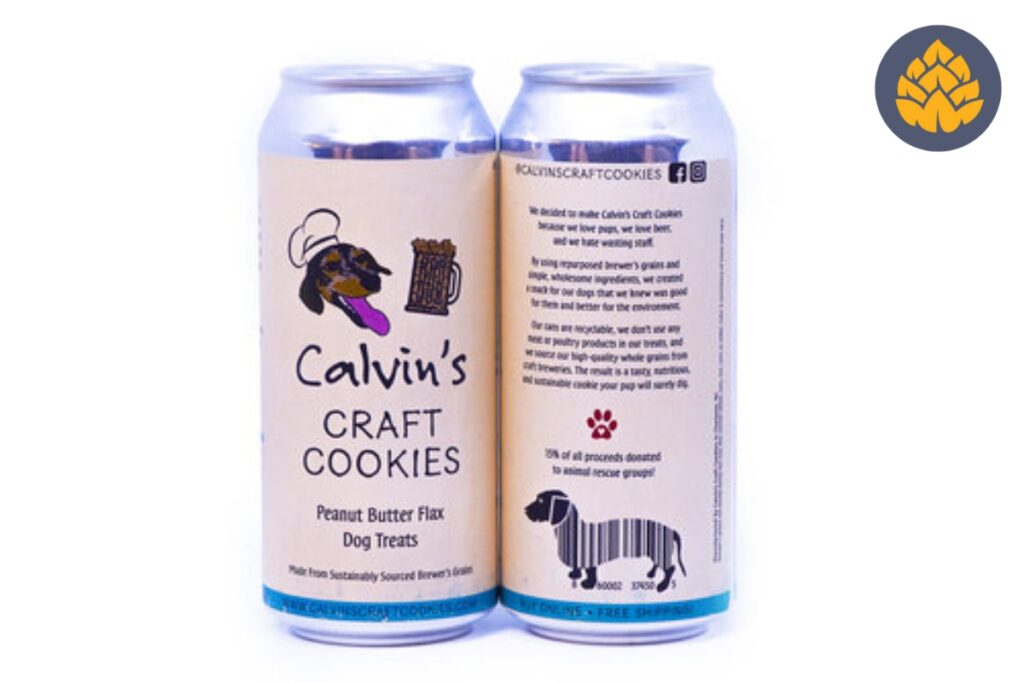 Bond Brothers Beer Company is a beer paradise where variety meets quality with a comprehensive menu featuring IPAs, Stouts, Berliner Weisses, Cream Ales, and more.
What's great about this favorite brewery is that it's family-friendly and one of the few dog-friendly breweries in downtown Cary, NC. For foodies, expect lots of good food options at the daily food trucks catering to the grab-and-go experience with their easy Hook and Lager and Participation Cookie.
Location details
Recommended beer: End Of Story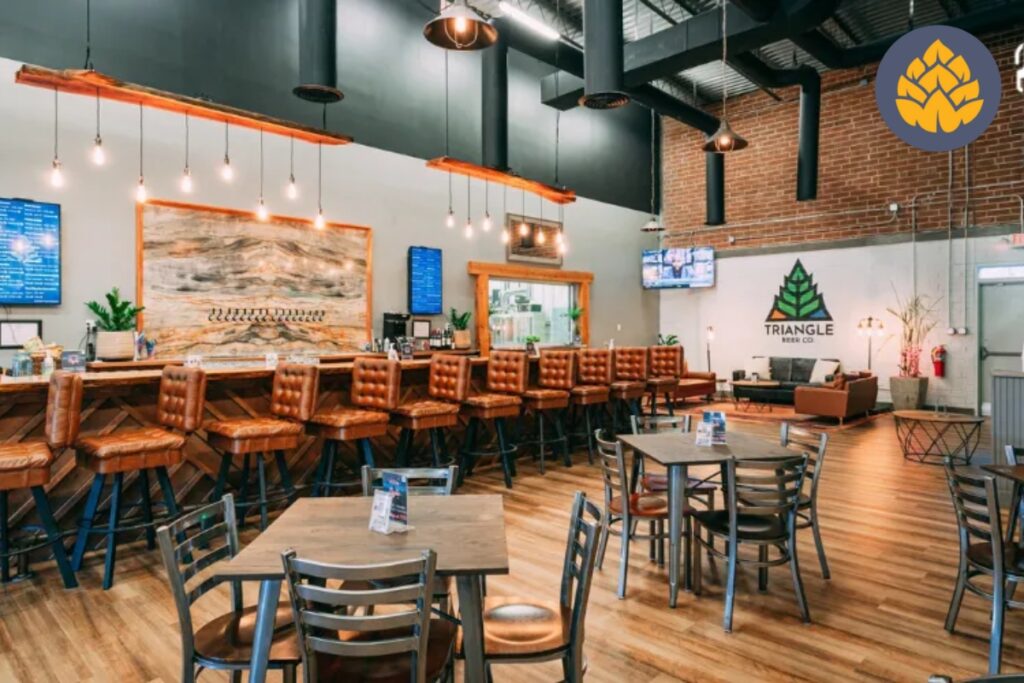 Family-run Triangle Beer Co. is as much about good beer as it is about creating memories. Marvel the craftsmanship as you pour yourself an ice-cold glass of Hazy Daze IPA or Lazy Daze Lager, a must-try in-house brew from Triangle.
The brewery buzzes with fun activities, like Trivia night Tuesdays, Friday Music Bingo, and a drag brunch every so often. If you're looking for a warm and cozy place to host an event, the huge outdoor patio area and spacious taproom make it the perfect place for weddings, birthdays, and private parties, with a capacity to host 50 people.
Triangle also serve food with numerous food truck options catering to a wide selection of global cuisines, from seafood and sandwiches to Mexican and much more!
Location details
Recommended beer: Hazy Daze IPA
Expert Tip
When planning a visit to the breweries in Cary, NC, it's a good idea to check their websites for any ongoing or upcoming events.
This not only enhances your beer-tasting experience with trivia nights, music, or other fun happenings, but it also gives you a chance to engage more with the local beer community. Don't forget to check out the food trucks to pair your beer with some delicious local food.
Finally, remember to consume responsibly and plan your transportation accordingly. Many of these breweries are close together, so consider a walking route or hiring a ride service to ensure a safe and educational beer tour.
FAQs
Does Cary, NC, host beer festivals or events?
Yes, Cary, NC, is actually one of eight cities in the US that hosts an annual beer, bourbon, and BBQ festival in August. Visit their website for more details, ticket prices, and event information.
Can I bring my dog along when I visit these breweries?
Cary, NC, is home to many dog-friendly breweries, including Cotton House Craft Brewers, Fortnight Brewing Company, and Brueprint Taproom Brewing Company.
Are there any breweries in Cary, NC, that cater for wedding or birthday events?
Yes, many breweries in Cary, such as the Cotton House Craft Brewers, Triangle Beer, and the Fortnight Brewing Company, offer space for private events, including weddings, birthday parties, and other celebrations.
Related Local Breweries
Explore more of America's rich craft brew scene with our guides to the best breweries in Atlanta, the best breweries in Maine, the best breweries in Durham, and the best breweries in Chicago.
Whether tasting hop-forward IPAs and pioneering stouts in Atlanta, exploring the seaside brew trail in Maine, or diving into Chicago's historic beer culture, these guides will help transform your travels into unforgettable beer odysseys.
Wrapping Up – Best Breweries in Cary, NC
Visit Cary and dive into the enriching world of different beer varieties and crafts. Sip the innovation, love, and dedication that the experts put into each brew and make your trip unforgettable. Ask any local, and they'll tell you- the breweries in Cary are landmarks in themselves. Cheers to the Cary beer journey!