Best Breweries in Sacramento: Enjoy the Top Beers in this CA City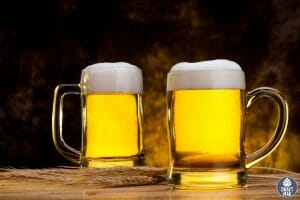 If you're looking for top breweries in Sacramento, you've probably heard of the bustling craft beer scene in this California city. California has always been known for its vibrant American beer movement, and Sacramento was not left behind.
Sacramento offers some of California's best and even most dog-friendly breweries, starting with Urban Roots Brewery and Smokehouse. Let's explore these top breweries in the expert-curated list below.
| | | |
| --- | --- | --- |
| Sacramento Beer Breweries | Number of Active Beers | ABV (Lowest-Highest) |
| Urban Roots Brewing and Smokehouse | 22 | 3.9 – 10.5 percent |
| Bike Dog Brewing | 64 | 4.7 – 10 percent |
| Device Brewing | 18 | 4.2 – 10.5 percent |
| New Helvetia Brewing Company | 12 | 4.9 – 9.5 percent |
| Ruhstaller Brewery | 8 | 5 – 10.5 percent |
| Moksa Brewing | 16 | 5 – 11.3 percent |
| New Glory Craft Brewery | 21 | 4.8 – 16.5 percent |
| Alaro Craft Brewery | 9 | 5 – 7.2 percent |
| Tower Brewing | 12 | 4.8 – 9.77 percent |
| Fieldwork Brewing Company | 25 | 4.5 – 9 percent |
| Oak Park Brewing Company | 17 | 4.5 – 12.1 percent |
| Burning Barrel Brewing Co | 15 | 5.4 – 14.5 percent |
| Track 7 Brewing Company | 15 | 4.6 – 15.3 percent |
| SacYard Community Tap House | 24 | 4.8 – 10.5 percent |
| Jackrabbit Brewing Co | 6 | 4 – 7.5 percent |
The Best Breweries in Sacramento
With the Sacramento beer scene being a vibrant and fast-growing scene, you can expect loads of breweries, taprooms, and bars. We compiled the top 15 choices out of many options and compiled a list below, along with their best beers. Let's take a closer look.
– Urban Roots Brewery and Smokehouse
We're starting our list with one of the best beer companies in Sacramento. Urban Roots is an independent craft brewhouse and BBQ smokehouse, a perfect combination for anyone in Sacramento. The brewery is designed to bring people together with beers, and some of their best options include:
10 Degrees
Nothing is Certain
EZ PZ
Maibock
Floofster
The brewery offers seating indoors, at the bar, and in the beer garden, regardless of where you enjoy your beers. Also, seating is arranged first-come-first-serve. Urban Roots also organizes regular events to keep its customers engaged and a fully packed menu with a wide range of foods, including a kid's menu and salads.
– Bike Dog Brewing
Bike Dog was founded on the belief that good people deserve a good beer, and you can be one of these people at one of their two locations in Sacramento. The brewery was founded by four friends who enjoys bikes, dogs, and breweries and offers a selection of top beers, including:
Le Petite Saison
Mosaic Pale Ale
Bigger Boat
American Wheat Ale
Always Summer
Bike Dog has its dog-friendly tasting room in West Sacramento, so visit here if you're drinking with your furry friend. Their cans and bottles are also distributed to different establishments in Sacramento. You can buy their merch online and participate in trivia and game nights weekly at the brewery.
– Device Brewing
Device Brewing Company is next on our list, a kid-friendly and dog-friendly brewery in Sacramento. Device has three locations in Sacramento, and you can enjoy top beers like these below whenever you visit anyone of them.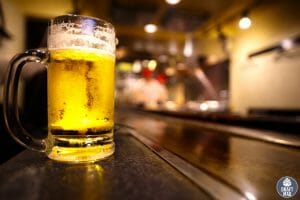 Pincushion Pils
Curious Haze NEIPA
Made in Sac
What the Haze?!
Nitro Stout Dry Irish Stout on Nitro
Device is owned by Ken Anthony, who has loved beers since the 1980s. By 2013, he opened the brewery with his co-founders, and now Device beers are distributed outside Sacramento in California. The brewery also includes an events space to hold parties.
– New Helvetia Brewing Company
New Helvetia is another top brewery for beer lovers in Sacramento. The brewery is located at 1730 Broadway, a building originally built in 1925. It was previously the location of the Casa Grande Tortilla Factory, but it's now a place where friends eat great food and drink delicious beers like our recommendations below.
Buffalo Craft Lager
Homeland Stout
916 Pale Ale
It's Always Hazy in Sacramento
Shut Your Piehole
Aside from enjoying their high-quality beers, you can eat food from the featured food trucks, watch games or learn about their brewing process. The brewery is constantly holding events like happy hour, open mic night, running clubs, flag day, and flight discounts.
– Ruhstaller Brewery
Beer enthusiasts looking for a farm-to-table choice can check out Ruhstaller Brewery. The sustainable brewery grows its beer ingredients, and you can visit their farm at the taproom. If you're not sure what beers to start with, here are some recommendations:
1881
Dr. Ru
Hop Sac
Trails Edge
Lavender Ale
Ruhstaller Brewery also has loads of events for its customers to participate in. These include live games, music, and shows. Another unique part of Ruhstaller Brewery is the BSMT taproom. It is located in Sacramento, two blocks away from the Ruhstaller Building. There, you can enjoy 16 taps of small-batch experimental beers.
– Moksa Brewing
Well-known for naming their beers with unique titles, Moska Brewing is another one of the top brewing companies in Sacramento. The brewery was founded in 2017 with a wide range of hop-heavy kolshs, complex beers, ales, porters, stouts, and lagers. Here are some top beers from Moska.
Live, Laugh, Lager
Czech-Ch-Czech It Out
Hop College
Uncle Chan's Enchanted Elixir
Nebulosity
Moska Brewing focuses on going deeper than the alcohol content and availability of beers and looking at individuality, heritage, and tradition. You can look out for different food trucks when you visit the taproom. Check out the schedule to know what will be available or if you should buy your own.
– New Glory
Next on our list is New Glory, another top place for beer when you're in Sacramento, California. The brewery is known for its interest in always experimenting with new flavors and beer styles, so you can expect something new whenever you visit their taproom. They are primarily known for their sessionable IPAs and bold stouts.
Golden Bell
Yass Cream
Gummy Worms
Lupulin Trigger
Do You Even Mosaic, Broh?
Aside from beer, New Glory has a delicious menu, with foods well-paired with the beers. You can make a reservation or visit the taproom. The menu includes starters, salads, small plates, burgers, desserts, and pizzas. You can also choose beverages apart from beer, and the menu is kid-friendly.
– Alaro Brewery
Another top brewery for beer enthusiasts in Sacramento is Alaro brewery. It gets its name from "Ballestero," a surname rooted in medieval Spain. Ramon Ballestero was the lord of Alaro Castle, and the brewery pays homage to this ancestral name. Even the name of their beers follows this route, with some top choices being:
For Goons & Glory
La Boheme
Ruckus Red
Avenida
Ballestia No. 12
If you want a unique food menu while in Sacramento, Alaro Brewery expertly combines food with beer. You can check out some of their house specialties if you're unsure what to order. They also have a full menu of pub food, seafood, bites, salads, and brunch.
– Tower Brewing
Tower Brewing is another award-winning brewery in Sacramento, as it recently won the bronze medal in the Hazy IPA category at the 2021 California Craft Brewers Cup. This was given to the Monkey Knife Fight Hazy IPA, one of their top beers. Other recommended brews include:
Yellow Skies
Seven Steps
HighTower Sour
Famous Friends
Crannibalism
While enjoying the beers at Tower Brewing, you can also participate in fun events. These include Sunday Jam sessions, hip hop nights, open mic nights, trivia nights, reggae hangouts, and even roast battles. You can check their website and RSVP for the events you want.
– Fieldwork Brewing Company
Fieldwork has multiple locations in California, one being in Sacramento. The award-winning brewery is known for focusing on honest beer-making. They offer a constantly rotating selection of fresh beers, food, and fun events. Some of their beers include: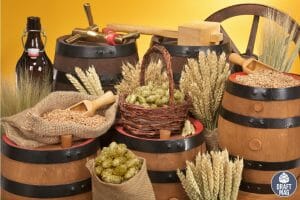 Castleford
Brick & Timber
Fog Ripper
Last Requiem
Everbong
You can order beers from Fieldwork online, buy their merchandise or make reservations at least two months in advance. Although the taproom allows walk-ins, you can secure your seat. You can also come with your children and well-behaved dog.
– Oak Park Company
Fondly called OPB, Oak Park is a fun place to enjoy a beer in Sacramento. It's the ideal choice for anyone who wants a brewery that brings the community together. The brewery has become one of the essential parts of the Sacramento craft scene. Some of their best beers include:
St Cyrus
Irish Stout
Black is Beautiful
Pie of the Tiger Apricot
West Coast Pream IPA
One of the highlights of OPB is its support for local artists and nonprofits. They host beer releases and concerts and give proceeds to the nonprofits. Also, each can of their beers is a 16oz canvas, and their artists design the beer cans. This way, you can enjoy your beer while appreciating local art.
– Burning Barrel Brewing Co
If you're looking for the best brewery in Sacramento for sour and fruity beers, you can check out Burning Barrel Brewing Co. This city is located in Sacramento County and offers delicious beers every day of the week. When you visit, you can try out beers like:
Banana Farmer
Sidepull Pillows
Face of Fear
Brownie Nuts
Double Dagger
Burning Barrel's highlights are the food truck and beer releases. During the week, you can expect local food trucks like Uncle Johnnys Pizza, Buenos Aires Grill, The Philly, and Loadid, so you can visit the brewery based on the food truck schedule. Keep in mind that it's subject to change.
– Track 7 Brewing Company
Another place for some of the best beers in Curtis Park, Sacramento is Track 7. The brewery has a fun taproom that is kid and dog friendly so you can bring your furry friends. They also have food trucks stop by most days. Check out these top beers when you visit:
El Festival Especial
Bee Line Blonde
Hazy Panic
Peach, Please
Panic IPA
The brewery has all kinds of beer inspired by America, English, Belgian and German styles. You can also participate in their events if you want to get the most out of your beers. These include beer weeks, disc golf, Father's Day or Mother's Day, giveaways, and other fun holidays.
– SacYard Community Tap House
Those interested in a family-friendly brewery can go for the SacYard Community Tap House. Founded in 2017, the brewery promises a unique craft experience. This starts with their top-notch beers, which cover various styles. They also offer a stunning selection of wine.
The Coachman
West Coast Remix
Turkey Ghost
Unified Field Theory
Hella Sun
Along with the bees at SacYard, you can access delicious food made with farm-fresh ingredients. These are provided by food trucks, delivery services, and pop-ups. Their taproom, Biergarten, allows kids and dogs to enjoy playing with the different amenities. The pub has 24 beers in its selection and communal seating.
– Jackrabbit Brewing Co
Rounding up our list is Jackrabbit Brewing Co, which is open seven days a week for a full beer experience. You can enjoy the pints of beer in the taproom, pick up brews on the curbside, and look out for weekly beer releases. Some top beers include:
Salted Lemon
Father Figure
Apritart
Batch 409
Jackrabbit features fun live music that you can enjoy while at the taproom. They also feature a selection of food trucks serving all kinds of meals. The events calendar is also packed with fun activities including brewfests, industry nights, trivia nights, workshops, and more.
Conclusion
With this article, you can enjoy beers at the top breweries in Sacramento. Here are the breweries that we recommend you visit: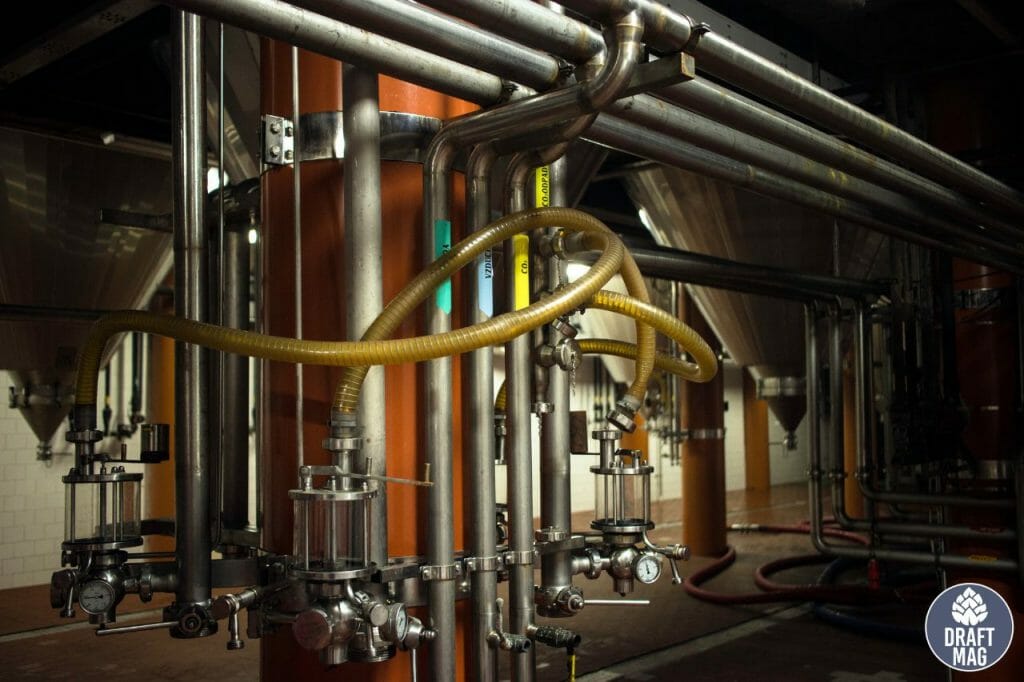 Urban Roots is the best brewery for anyone in Sacramento, as it ticks the necessary boxes of delicious beers, top meals, and customer service.
Device is the best brewery for a kid-friendly and dog-friendly taproom.
Ruhstaller is the ideal choice for those who want experimental ales.
Tower Brewing is best for those who want to enjoy multiple events.
SacYard is the best family-friendly brewery for those in Sacramento.
Through our guide, you can raise a glass of cold beer in some of the best beer spots in Sacramento. With a variety of local pints and fun experiences, the brewing experience in the city is best for any beer lover.