Best Breweries in Oakland: Explore the Beer Scene in This CA City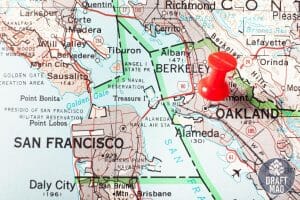 It's not surprising to look for top breweries in Oakland while in California, as the beer scene in the city continues to improve. With a wide range of breweries in the city, it might be hard to choose one with the best beer.
The craft beer scene is combined with a delicious food scene in Oakland, offering a fantastic experience for all beer lovers. Keep on reading to know more about the beer in this bustling city.
| | | |
| --- | --- | --- |
| Oakland Beer Breweries | Number of Active Beers | ABV (Lowest-Highest) |
| Ale Industries | 21 | 4.2 – 9 percent |
| Original Pattern Brewing Company | 14 | 4 – 9.8 percent |
| Temescal Brewing | 15 | 4.6 – 8.3 percent |
| Ghost Town Brewing | 22 | 4.4 – 13.1 percent |
| Oakland United Beerworks | 12 | 4.1 – 7 percent |
| Roses' Taproom | 10 | 4.5 – 6.8 percent |
| Federation Brewing | 13 | 4 – 8.4 percent |
| Novel Brewing Company | 15 | 4.8 – 11.6 percent |
| Buck Wild Brewing & Taproom | 11 | 4.5 – 7.6 percent |
| Almanac Beer | 16 | 4 – 10.8 percent |
| Faction Brewing | 20 | 3.9 – 9.1 percent |
| The Rare Barrel | 12 | 6.2 – 8.4 percent |
| Two Pitchers Brewing Co | 6 | 4.2 – 5.6 percent |
| Lucky Devil Brewery | 13 | – |
| 21st Amendment Brewery | 11 | 4.8 – 8.4 percent |
| Fieldwork Brewing | 20 | 4.8 – 9.5 percent |
| Drake's Brewing | 7 | 4.3 – 9.75 percent |
| Old Kan Beer & Co | 6 | 4.5 – 5.5 percent |
The Best Breweries in Oakland
After much research, we have compiled a list of the best breweries in and around the city of Oakland. Let's take a closer look.
– Ale Industries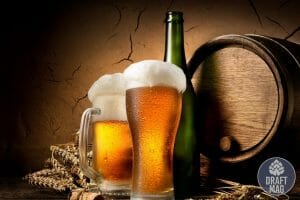 We're starting our review of the best breweries in Oakland with Ale Industries, an environmentally conscious establishment. The brewery focuses on spreading the craft brew experience through Oakland and are known to invest in bioenergy brewing technology for the environment. They make delicious beers like these below:
East Bay IPA
Lanina Fresa
Cherry Kush
Never Give Up On Beer
Working Porter
Aside from eco-friendly brewing, Ale Industries also participates in collaborations with other local breweries. They also work with artists, organizations, and businesses that are eco-conscious and interested in the culture of Oakland and the Bay Area in general. You can also buy their beers online for delivery, although the taproom offers a fun experience.
– Original Pattern Brewing Co
Next on our list is Original Pattern, an award-winning brewery in Oakland. The beer company is also employee-owned, with a comfortable tasting room to enjoy your beers in. They make all types of beers, from sours and IPAs to lagers and more. You can even enjoy their beers with New Zealand hops.
Check out these top beers when you visit:
Tender Manes
Here, Queer & Everywhere
Reverse the Curse
Goody Two Shoes
Poggy City
The tasting room features indoor and outdoor seating, but no pets are allowed. Original Pattern partners with Good to Eat Dumplings, serving up dumplings, wontons, bao, noodles, and more. They also organize fun events like live music, comedy, kickboxing, and the Jack London Brewing District Block Party.
– Temescal Brewing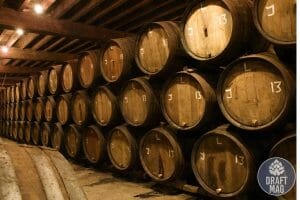 We also recommend Temescal to those looking for delicious beer in Oakland. The brewery is known for having a soft, light, and thoughtful approach to its brewing and creating a welcoming place for all beer lovers. You can enjoy some of their top beers available in the indoor taproom or sunny beer garden.
Temescal Hazy
Temescal West
Clean Lines Hazy Double IPA
Guava Boat Pale Ale
New Feeling Hazy IPA
Aside from the taproom, you can also purchase their Oakland beers in cans and on draft in restaurants, shops, and bars. The beers are also available in San Francisco and the Bay Area. On the good side, the brewery's tap list is constantly rotating, so you can look forward to diverse seasonal beers.
– Ghost Town Brewing
Ghost Town is one of the top beers in the quiet area of West Oakland, with a delicious series of fifteen taps. You can look out for diverse beers on their list, from nitro milk stouts to pale ales. Their beers also have unique names that match their eerie style. Here are some of their top beers:
Scumbag Cream Ale
Unseen Village Hazy Pale Ale
Pale Horse IPA
The Rider IPA
Undoing Bruin Sour Brown Ale
Ghost Town offers an outdoor dining area, to-go orders, pickup, and shipping in its West Oakland location. They also have another location in Laurel. Aside from buying beer, you can also purchase their merchandise online.
– Oakland United Beerworks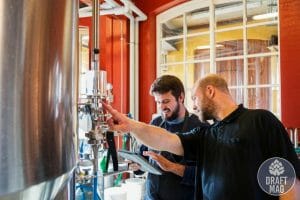 For local beer in Oakland, check out United Beerworks located in Jack London Square. The brewery is focused on making hand-crafted beers and is known for offering balanced flavor profiles. From IPAs to sours, they feature a wide range of beers that you can choose from.
Here are our recommended options:
Proper Hooligan English Mild
Lucky Dog 2.0
Paradise Found Pog Sour Ale
East Bay Nights Black Lager
All You Need is Dank Juicy IPA
United Beerworks has a fun two-tiered taproom offering 12 beer taps, ciders, wine, and gourmet food. They also feature outdoor fire pits, flights, HDTVs, and friendly customer service. You can bring your dog to the brewery and even get free dog treats.
– Roses' Taproom
Another engaging brewery in Oakland is Roses' Taproom, which is known for its happy hours and other events. You can get your beer on draft, in cans, bottles, or growlers. Non-beer drinkers can also check out wine and cider. Get your beer ordered or visit the taproom, and enjoy top choices like those below:
Early Beer
Palomino
Rococo
Strawberry Jams
Rolling in the Grass
Roses' Taproom also offers delicious food from its in-house kitchen, which can be paired with beer. From simple sandwiches to fancy squid, there's something for everyone at the brewery. Roses' also organizes a Mug Club membership with perks like discounts and free pours.
– Federation Brewing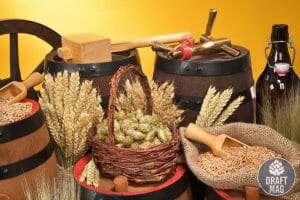 Another top choice in the exciting Oakland scene is Federation Brewing. The community-focused brewery is known for its down-to-earth concept that makes it attractive to beer newbies and enthusiasts. The best part about enjoying their top beers in the tasting room is that many of these are not available outside.
After Hours
Low Boy
Sweet Brevity
Taxi Dancer
Butternut Booyah
Federation features an outdoor garden and organized regular activities for its customers. They also raise awareness on different topics and partner with local nonprofits to support different parts of the community. It is one of the essential East Bay breweries, with its beers available around the area.
– Novel Brewing Co
Next on our breweries in Oakland review is Novel Brewing Co, a craft brewery, tasting room, and beer garden. Located on San Pablo Avenue, the spacious brewery offers a fantastic experience for its beer lovers, especially in the offered events. But it does not neglect its tap list, as it offers diverse and quality options such as:
Evil Laugh IPA
Word Play Hazy IPA
Tuffcate Mexican-Style Lager
Agnostic Amber Ale
Drowning in Superheroes Saison
The brewing establishment organizes trivia nights and other events you can look out for on their social media. You can also pair different types of cuisines with your beer, as they feature different local restaurants from Mexican and Korean to Filipino-style food.
– Buck Wild Brewing & Taproom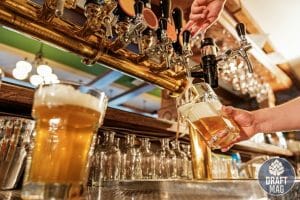 You should also check out Buck Wild while in Oakland, as this is the best place for anyone who wants gluten-free beers. They are known for crafting gluten-free beers that taste exactly like great beer and offer some of the best brews in California. At the first gluten-free brewery in California, you can enjoy top beers like those below.
Salvaje
Riso Pils
Conifer Grove
Prism Punch
Swing Strata Strata
Buck Wild also offers a comfortable taproom-designed restaurant style. You can enjoy your beer indoors or take a seat in the shade outside for fresh air and beer. Beer lovers can also look out for brunch menus aside from the normal food offered. Plus, there are different events like yoga, trivia, and more.
– Almanac Beer
You should also check out Almanac when you're in Oakland. It is located in Alameda, which is less than a ten minutes drive. It's the best place to go when you're looking for barrel-aged beers, although they offer other beer styles that you might like. Buy their quality beers online, or visit the taproom and check out these top options.
True Kolsch
Cherry Sournova
Zopilote Dark Lager
Bone Crusher IPA
Crypta Citra DIPA
Almanac is known for having rotating food trucks for its beer lovers, powered by local restaurants in the city. From Locos Only and Copper Top Pizza to Scolari's Good Eats, there are different foods that go with your beer. You can also participate in their beginner yoga classes, which end with a pint of delicious beer.
– Faction Brewing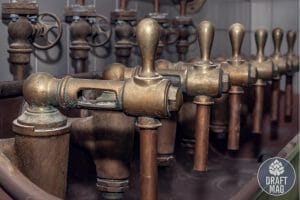 Another brewery near Oakland is Faction, located in Alameda. The 20-barrel brewhouse is known for offering diverse beers, but it specializes in hoppy pale ales and IPAs. They focus on making their hoppy beers drinkable and less bitter. You can also look out for Belgian-style beers, lagers, barrel-aged beers, stouts, and sours.
Check out the beers below when you visit:
1970's Lager
The Penske File
Deny Everything
Red
Café Latte
Faction is also known for its focus on beer artwork, which you will notice on the cans and in the murals when you visit the brewpub. The tasting room is located in the old Alameda Naval Air Station and features a patio for an amazing skyline view that compliments your beer while drinking.
– The Rare Barrel
When it comes to sour beers in Oakland, no one does it better than The Rare Barrel. The brewery is one of the best in Berkeley, located less than 20 minutes away from Oakland. Not many California breweries focus on sour beers, especially since they are difficult to make. So you can expect some amazing brews at this brewery.
Cosmic Dust
Illusions of Forever
Nowhere to Go
Strawberry Whine
Fruitful Wasteland
The Rare Barrel uses unique fermentation techniques and production methods to make unique beers, which is where its name comes from. Aside from the sour beers, you can join any of their clubs for perks and affordable beers. These include Blender's Choice and Ambassadors of Sour.
– Two Pitchers Brewing Co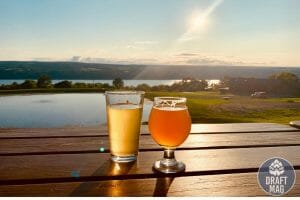 Two Pitchers is next on our list and is the ideal brewery to visit in Oakland when you want to drink the Radler beer style. The brewery mixes small-batch beers with high-quality ingredients and real fruits after fermentation. This results in delicious beers like the lineup below.
Radler
Disco Queen
Pop Top
The taproom and garden are located in an old brick auto repair shop in Uptown, Oakland. The building was first built as a mechanic's shop in 1919 and remained that way until Two Pitchers redesigned it in 2021. They also offer a spacious outdoor garden and a cozy indoor taproom.
– Lucky Devil Brewery
For Belgian-inspired beer while in Oakland, Lucky Devil is the ideal choice. The brewery has a satan theme and takes it very seriously. You can see it in its beer names and design.
Lucky Devil focuses on spreading its high-quality Belgian-inspired beers in and outside of Oakland. Some customer favorites to try out include:
Manifeste
Satan is my Motor
Aleister Abbey
Oed 666
Oud Cassis
The eclectic styles of beers are distributed to stores, restaurants, and bars, so you can easily find their delicious beers when shopping in Oakland. You can also purchase merch from Lucky Devil, with offerings from t-shirts and hats to travel mugs.
– 21st Amendment Brewery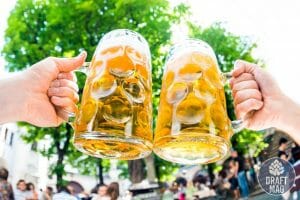 We also recommend the 21st Amendment Brewery to those in Oakland looking for familiar and delicious beers. The brewery was founded in 2000 and first opened in the South Park neighborhood in San Francisco. Over the years, it has grown to become one of the best in the city center, with delicious beers like:
Brew Free! Or Die Hazy IPA
Coaster Pils
Brew Free! Or Die Blood Orange IPA
Blah Blah Blah IPA
Hell or High Watermelon
The award-winning brewery has attracted many medals for its hand-crafted house beers. The brewpub has also won awards in the San Francisco press for its burgers, brewpub experience, and happy hour. 21st Amendment is named after the law that repealed the Prohibition.
– Fieldwork Brewing
Another top brewery near Oakland is Fieldwork, as it offers an extensive range of delicious beers. You can find Fieldwork in Berkeley and other locations around California. The brewery allows you to get your beer in pints, cans, crowlers, or by sampler flights for a more fun experience. Here are some recommended beers:
Castleford
Fog Ripper
Farmhouse Wheat
Five Ten
Hazy Glue
Aside from the beer, there is also Fieldwork Cellars, which offer unique wine choices on tap. You can look out for the 2021 Rose, or 2020 Petite, depending on your preferences. It also offers non-alcoholic beverages, a delicious food menu, and online purchase and delivery.
– Drake's Brewing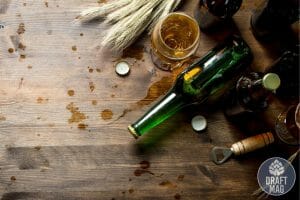 Also on our list is Drake's Brewing, an independent brewing company that has existed since 1989. The brewery focuses on sustainability when making its beers and offers consistent limited releases that keep its customers on their toes. Check out the beers below to get started.
1500 Pale Ale
Denogginizer Double IPA
Hopocalypse Double IPA
Kick Back IPA
Drake's Brewing is also known for its constant events, with Truckin' Tuesdays, Barnflix, Rhythm on the River: Rock & Roll Night, and more. You can check out their sites before going to San Leandro, which is less than 20 minutes away from Oakland. It is known as one of the best breweries in the Oakland area, even if it's not located within the city borders.
– Old Kan Beer & Co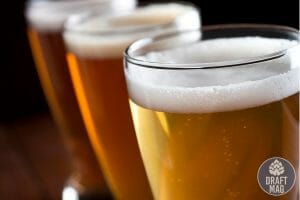 We're rounding up our list with Old Kan, a microbrewery in West Oakland created by Adam Lamoreaux and James Syhabout. The Oakland brewery has a community-focused concept and focuses on building it. They also design beers that honor the tradition of brewing in Oakland, with simple styles falling under ales and lagers.
Original Standard Pub Ale
Dark California Black Lager
Light California Cream Ale
Classic California Common Lager
Aokelan California Rice Lager
Aside from offering its customers classic beers, you can look out for fun events at Old Kan. Be sure to check the website first, to know what's happening before you visit. Along with beer, the microbrewery has a full food menu to enjoy as well.
Conclusion
Enjoying a beer in Oakland means you're checking out the best breweries in the city, and this complete guide makes things easier for you. Here are our top recommendations: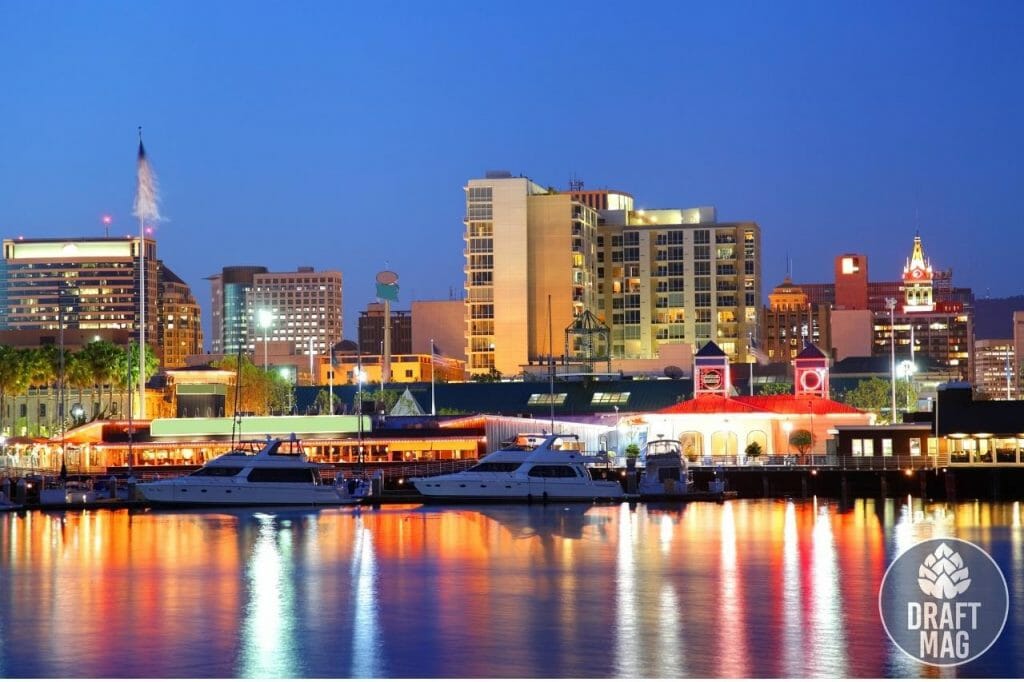 Ale Industries is the best overall brewery, focused on making their delicious beers with an eco-friendly process.
Oakland United Beerworks has the best taproom experience for its customers, providing a comfortable place to enjoy beers.
Buck Wild is the best choice for those interested in gluten-free beer in Oakland.
The Rare Barrel is recommended to those looking for well-crafted sour beers while visiting the city.
Old Kan is a popular brewery in Oakland, and we recommend it because of its simple and classic styles for non-adventurous drinkers.
The beer scene in Oakland continues to expand, with more amazing breweries offering craft beer. You might find it hard to keep up, but you can get started with this complete list!