Best San Jose Brewery: Your Guide to the City's Bustling Beer Scene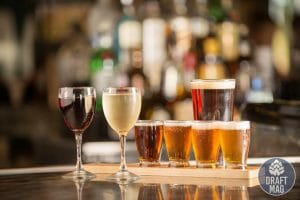 If you're looking for the best San Jose brewery, you're one of many beer lovers in the area. Craft breweries and amazing brewpubs are popping up in California city, leading to a vibrant beer scene for all newbies and enthusiasts.
Whether you want to enjoy it in the beer garden or in cozy taprooms, there's a space for every beer lover in San Jose. Let's take a closer look at the best places for beer in San Jose.
| | | |
| --- | --- | --- |
| San Jose Beer Breweries | Number of Active Beers | ABV (Lowest-Highest) |
| Camino Brewing Co | 8 | – |
| Strike Brewing Co | 12 | 4.5 – 10 percent |
| Hapa's Brewing Company | 9 | 5 – 10.3 percent |
| Clandestine Brewing | 11 | 5.7 – 11.2 percent |
| Uproar Brewing Company | 11 | 4.4 – 10.1 percent |
| Original Gravity Public House | 19 | 5.4 – 12.2 percent |
| Gordon Biersch Brewing Co | 4 | 5 – 7 percent |
| Taplands | 25 | 4.7 – 9.8 percent |
| Faultline Brewing Co | 10 | 5 – 7.2 percent |
| Floodcraft Brewing Co | 10 | 4.7 – 10 percent |
| S27 Alehouse & Brewery | 17 | 0 – 11.5 percent |
| DTSJ Brewing Co | 11 | 4 – 12.6 percent |
| True Brew | 39 | 4 – 17.2 percent |
| Barebottle Brewing Co | 26 | – |
The Best San Jose Brewery
After looking at the different breweries in San Jose, we compiled a list of the top 14 brewing companies that you should check out. Let's take a closer look.
– Camino Brewing Co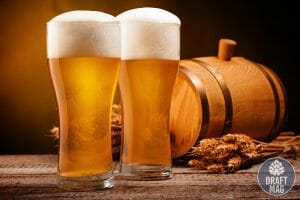 The best San Jose brewery on our list is Camino Brewing Co, one of the most popular choices in the city. Camino was founded by Allen and Nathan, longtime friends who enjoyed drinking beer. They named the brewery after the Camino de Santiago in Europe.
Inspired by their experience in Europe, they founded Camino Brewing in 2017. Now, the brewery is a top choice in San Jose, known for its homebrewer's beer style. So, you can expect some underrated beers and experimental ingredients on the tap list. Here are some top beers to start with:
Ferryman Imperial Stout
Sea of Darkness Black IPA
Follow the Arrow
Northeast by West
You can visit their taproom in San Jose or check out other bars and restaurants that offer their beers. Camino also allows you to order beers online for delivery or curbside pickup.
– Strike Brewing Co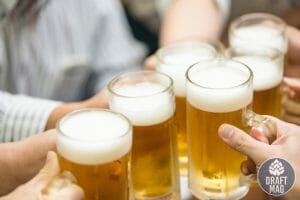 Next on our list is a microbrewery located in the heart of San Jose. Strike brewery has quickly become one of the most famous beer places in the Bay Area since its opening in 2014. It has won notable rewards from the World Beer Cup and Great American Beer Festival.
Strike has also partnered with several brands in Santa Cruz, and their employees participate in local sports teams in San Jose. They balance this fun with their love for beer, offering you a wide range of fresh and ever-rotating beer selections. Check out the following:
Beer Batter Lager
Churro Blonde
Friday Afternoon
Two Seam IPA
Colossus of Clout
You can buy beer from Strike online or enjoy the full experience by visiting the taproom. The brewery also offers merchandise and other items for sale on its website. For extra perks, join the Strike Brewing Mug Club, which offers discounts and freebies.
– Hapa's Brewing Co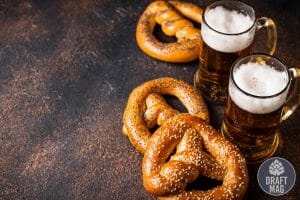 Hapa's is a leading taproom and brewery located in San Jose. Since it was founded in 2015 by South Bay natives, it has continued making delicious beers for the local neighborhood. Aside from San Jose, the brewery has another location in Downtown Los Gatos.
The brewery also offers a diverse tap list with the different types of beers you might think of. From American Pale Ales and Double IPAs to Amber Lagers and Pastry Stouts, there are famous and underrated styles available. Here are some recommended beers:
The Cannery Kolsch
Hungry Dog IPA
Sailing Stones IPA
Amish Rifle Red Ale
Moral Dessert Stout
If you don't want to visit or wait, you can order their beers, food, wine, and merchandise online and go for pickup. Their merchandise includes shirts, hats, pint glasses, kegs, and more. Before visiting, you can check their social media pages to know what events are going on.
– Clandestine Brewing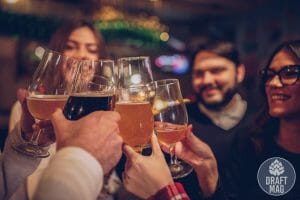 Clandestine is another exciting brewery in San Jose which allows you to get their beers by visiting the taproom or using the online store. The brewery was founded by the couple Adrian and Christine, who share a passion for beer.
Clandestine is known for experimenting with different types of non-IPA styles since IPAs are dominating the beer scene in California. So if you're looking for something new, there's a lot to expect from Clandestine. Keep in mind that they still have different IPAs on the tap list. Here are their popular beers:
From Prussia with Love
Galaxy 763
Patent Pending
Strong Arm
Neptune's Rage
The brewery also offers beers for fill-in in crowlers and growlers. They are constantly holding events and offering discounts, and you can check them out on the Facebook page before visiting.
– Uproar Brewing Co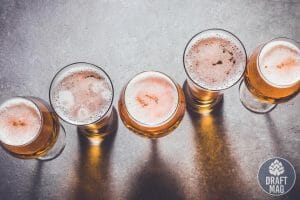 Located in Downtown San Jose is Uproar, an independent brewing establishment with an impressive beer list of styles. The taproom and gastropub are among the best in San Jose and are operated by LVL.
While enjoying delicious beers like those below, you can play cabinet pinball and other arcade games. The brewery offers in-house beers and beers from other top breweries around the world. From stouts and IPAs to Belgian-style beers, there's something for everyone.
Sofa-King Good
Pleasure Cruise
Esteban
Man Purse
Gran Brewtus
You can find Uproar beers in different liquor stores around San Jose, as their brews are popular among beer lovers in the city. They also feature a barrel aging and barrel souring program for unique brews.
– Original Gravity Brewery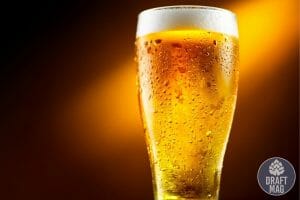 Another brewery in Downtown San Jose is Original Gravity, which was founded in 2012. It is known as the first true craft beer bar in San Jose and focuses on working with local and independently-owned breweries.
Beer connoisseurs and those who are curious about beer can check out the brewery. It offers 20 rotating beers from different California breweries, including Native Fermentations and Barebottle Brewing Company. Some of the famous beers on tap include:
Rainbow Parfait
Fog Ripper
Mai Tai PA
Robert Saisons
BarrelHouse IPA
The beer bar is the ideal place for enjoying beer and food together. The kitchen offers their famous classic American cheeseburger and other choices like potato tots, duck fat fries, and kale salad.
– Gordon Biersch Brewing Co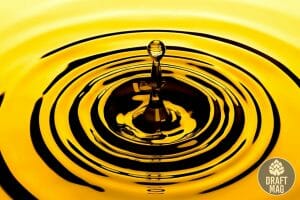 Another choice on our list is Gordon Biersch, with an interesting story that dates back to 1987. It was founded by Dan Gordon and Dean Biersch, who were famous brewers and restaurateurs, respectively.
When they met, they decided to create a brewery where they would only serve authentic German-style lagers and ales, so if you're looking for German beers in San Jose, this is the ideal choice. Their beers are brewed according to Reinheitsgetbot, the German Purity Law, making them even more authentic. Here are their German-style beers:
Cliff Hanger Marzen
Cave Raider Blonde Bock
Full Pressure Unfiltered Pilsner
Hefeweizen
When you visit Gordon Biersch, you can also check out their brewery for an exciting tour. They offer you a tour through their 114,000-square-foot facility. While they use traditional recipes, the brewery makes this possible with modern technology.
– Taplands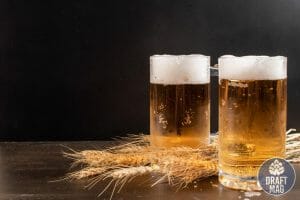 If you're looking for delicious beer in Silicon Valley, Taplands is the ideal choice for you. It is a combination of a taproom, bottle shop, and neighborhood brewery. At the bottle shop, you can purchase equipment for homebrewing and replicate their delicious beers.
Taplands has 25 rotating craft beers on tap from popular breweries around California. They also make their own beer, but you can only purchase these in growlers. From unique beers like watermelon sours to classic IPAs, the taproom has a lot to offer.
Drake's Fruit-Based Love
Brassiere Dupont Saison
Fort Point Pilsner
Ale Smith Clasico
Ghost Town Big Ass Monkey's Paw
Taplands also has a kitchen, which means you can order their snacks and paninis along with your beer. From cheese plates, charcuterie, and spicy deviled eggs to Pesto Italian and Roast Beef, there's a full menu to choose from.
– Faultline Brewing Co
Next on our list is Faultline Brewing, which is located near San Jose. You can find Faultline in Sunnyvale, which is 20 minutes away from San Jose. It is located in the heart of Silicone Valley and offers its visitors award-winning beers paired with delicious foods. Whether you're visiting with family or hosting a large event, it's an ideal choice.
As one of the best breweries in the San Jose area, you can expect some unique beers. Some of their award-winning beers are the FSB, Gold Rush Ale, Hefeweizen, and Kolsch, and they are always pouring from the taps as other choices change. Check out these beers when you visit.
Gold Rush
Spring Fest
Island Hopper IPA
Azaecarillo IPA
FSB
Aside from the ten available beers offered at FBC, the brewery also has a comprehensive food menu. You can go for their weekly specials, hamburgers, soups, salads, entrees, and pizzas from Sammy G's. There is also a brunch menu and happy hour. Aside from beer, you can get red wine, mocktails, cocktails, and whiskey.
– Floodcraft Brewing Co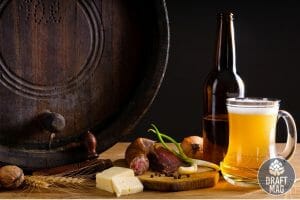 Floodcraft is another famous brewery in San Jose. It's a small brewery located in the Whole Foods Market but is pretty popular among locals and visitors. Floodcraft was designed after the historic Falstaff Brewery in San Jose but had a more modern twist.
The small brewery has a brewpub bar and rooftop view, enhancing your San Jose beer experience. It's a famous spot for watching hockey for locals, who can choose between the rotating taps of beer, wine, and cider on draft. Here are some of their famous beers:
Poole Party
Velvet Twilight
Pineapple Jardin
Rainbow Parfait
Key Lime Gose
Floodcraft specializes in clean lagers and hoppy beers, and they make their beers in small batches for a better experience. You can visit Whole Foods to check out their beers, as they don't have a separate website for ordering beers. Along with the beer, you can expect a delicious food menu.
– S27 Alehouse & Brewery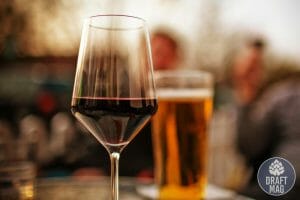 If you're looking for unique beers while in San Jose, the S27 Alehouse & Brewery is a perfect choice. They are known for experimenting with different beer styles, ingredients, and brewing processes, offering something new to their customers with each of the releases.
It's best to look out for what's on tap at S27, as the brewery is constantly updating the menu. You can get their beers on tap or in cans, whether it's the unique Strawberry Ninja or Fruited Hefeweizen. They are especially known for experimenting with fruits and desserts. Check out these top beers at S27.
Cadillac Pale Ale
Kopernicus
Van Candy is Peach
Shenanigans
Victory Lap IPA
S27 does not only offer delicious beers with unique flavors for its customers to enjoy. You can also look out for fun events organized regularly, from Paintnites to Free Clothing Swaps. It's better to visit the website and look out for active events before visiting. You can also shop their beers on the online site.
– DTSJ Brewing Co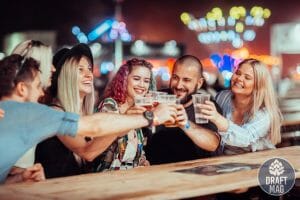 If you're looking for a pet-friendly brewery in San Jose, DTSJ is the ideal choice. The brewery also accepts kids inside the establishment, and you can bring your own food. The new taproom offers indoor seating with bars and tables and a comfy vibe for all beer lovers.
DTSJ focuses on making delicious beers made with local ingredients. Whether they are creating classic beers or historical styles, they still use California ingredients. They are known for experimenting with diverse hops for a delicious experience. When you visit DTSJ, you can check out these top beers below.
Cool It Now
Rocky Ridge
Fabricator
Brookwood Red Ale
Stonegate
DTSJ is also really focused on combining music with beer. They have two audio systems with turntables, highly sensitive audiophile speakers, and vacuum tube amplifiers. You can also look out for the special vinyl nights to enjoy good music with their delicious beers. The beers are available on draft, in bottles and cans.
– True Brew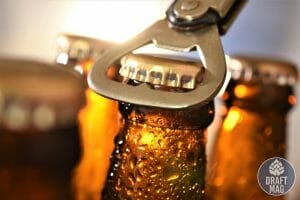 Another brewery in the heart of San Jose is True Brew, which combines a taproom and brewery with a restaurant. The local brewpub is the best place for tab peer and casual dining, with over 100 beers to choose from. True Brew caters to those looking for drinkable and complex beers.
At this taproom, you can expect a wide range of hand-crafted beers from local breweries all around California. It's the best choice if you want to enjoy variety in one place. They feature beers from Camino, Narrative Fermentation, Barebottle Brewing, and more based in CA. Some of the popular beers include:
Pivotal Moment
Trubble Bubbles
Free Kittens
Northeast By West
Prince Porter
From Belgian-style beers, Pilsners, and Kolschs to non-alcoholic beers, seltzers and ciders, there are choices for beer lovers and non-beer drinkers. The food menu is also amazing, with house-made fried chicken, Sirloin steaks, waffles, and even desserts. Whether you want a full meal or just a drink at the bar, this is the ideal choice in San Jose.
– Barebottle Brewing Co
We're rounding up our list with Barebottle Brewing, which is located in Santa Clara. It is less than 15 minutes away from San Jose and a fantastic drive since it ends with industry-leading beer.
The Santa Clara taproom features a spacious, industrial-style design, with wooden décor and low-hanging lights. It also features a kitchen, but the brewing takes place in the San Francisco location. Their draft list is always rotating, and once it sells out, it takes a couple of months to get them, so you should definitely get crowlers and growlers if you like a beer.
Bernal Sunset
Club Haus
Tang My Breath Away
Micro Galaxies
Shredded Iceberg
Barebottle also offers coffee and wine aside from its beer. The wines are made in its wineries, including Pinot Noir, Malbec, and Sparkling Blanc De Noir. Barebottle also has an amazing food menu, with homemade Argentinian empanadas, pretzels, chicken, cheese, pepperoni, and more.
Conclusion
With these top San Jose breweries and brewpubs, you can look out for a fantastic experience when you visit this California city. The beer space is growing quickly, which means you can expect even more pubs and unique beers.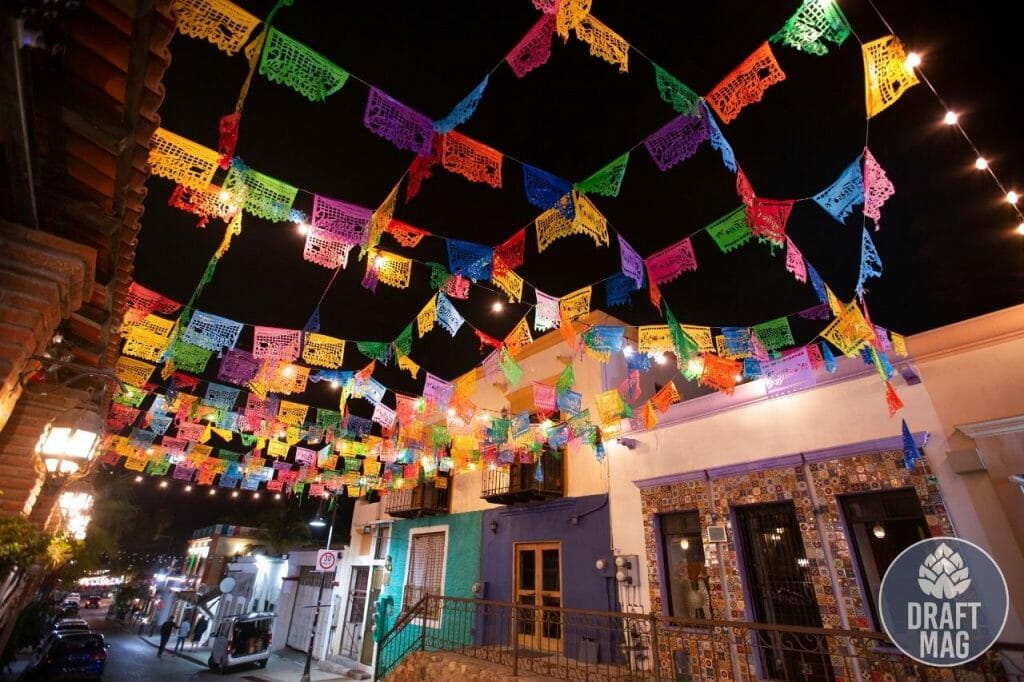 Camino is the top option on our list, known for its homebrewer-inspired beers and unique styles.
Clandestine is ideal for those looking for unique beers in San Jose, especially with its wide range of non-IPA styles.
Original Gravity is the top beer bar in San Jose, taking beers from local and popular craft breweries around California and putting them in one place.
Gordon Biersch is the perfect brewery in San Jose for German-style ales and lagers.
DTSJ is the best pet-friendly brewery in San Jose and also accepts children inside the establishment; it makes its beers with local, Californian ingredients.
The next time you find yourself in San Jose, your experience won't be complete without these top 14 breweries. The city also has loads of bars and restaurants to add to the exciting beer scene.