Best Breweries in Gettysburg: A Complete Guide to Beer in Gettysburg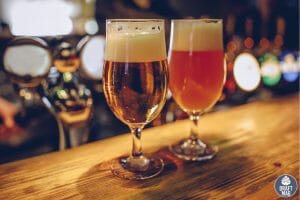 When looking for the best breweries in Gettysburg, you'll be surprised by how much the small town in Pennsylvania offers. As the craft beer scene in the state thrives, Gettysburg has attracted a couple of top breweries in and around the city.
You can expect to be impressed with their beers, starting with our top option, Appalachian Brewing Company. Remember to pace yourself, drink a lot of water and call your designated driver as you dive into the best Gettysburg breweries.
| | | |
| --- | --- | --- |
| Gettysburg Beer Breweries | Number of Active Beers | ABV (Lowest to Highest) |
| Appalachian Brewing Company | 45 | 4.6 – 8.2 percent |
| Battlefield Brew Works | 39 | 4.2 – 11.5 percent |
| Fourscore Beer Co | 58 | 4.7 – 15.5 percent |
| Swashbuckler Brewing Co | 29 | 4 – 10.5 percent |
| Tattered Flag Tap Room | 22 | 3.9 – 9 percent |
| Center Square Brewing | 8 | 5 – 7.5 percent |
| Thirsty Farmer Brew Works | 9 | 4.7 – 6.5 percent |
| Something Wicked Brewing Company | 18 | 4.3 – 7.4 percent |
Best Breweries in Gettysburg
After extensive research, we put together the best breweries for enthusiasts in Gettysburg. The breweries are all located close to each other, so it's easy to explore beers while you're in the town.
– Appalachian Brewing Company
One of the top brewing companies in Gettysburg, and even Pennsylvania, is Appalachian Brewing Company. The brewery is widely known outside the city, famous for its unique beers and mouth-watering foods. It was first founded in 1997, with the initial company opening in Harrisburg, Pennsylvania.
Over the years, Appalachian has become one of the top breweries in the USA, with two locations in Gettysburg. One location is temporarily closed, so you should check out the one on Steinwehr Avenue. Aside from beer, the company also makes craft sodas and spirits.
Some of their year-round beers include:
Water Gap Wheat
Mountain Lager
80 Shilling Jolly Scot
Hoppy Trails IPA
Outta Focus DIPA
Argyle IPA
Hop Offering Session IPA
Susquehanna Stout
Broad Street Barley Wine
The brew pub offers a fun and relaxing environment for customers to enjoy. It features a wooden theme and properly organizes its beers, making it easy to choose one. Aside from beer, the brewery also has a full menu of appetizers, salads, soups, handhelds, homemade desserts, burgers, wings, and quesadillas.
– Battlefield Brew Works
Anyone in Gettysburg who wants a different beer setting can enjoy the famous Battlefield Br. It is a brewery, distillery, restaurant, and pub, with a dance stage set in a retrofitted barn. The majestic barn offers a roomy area to enjoy a wide range of brews made on the scene by the popular Dan Kulick.
The award-winning brewery offers a homely look and is known for organizing regular events like fundraisers, and they also have a space for all kinds of events. As for the beer list, Gettysburg Battlefield is constantly updating their list of what's on tap, but you can start with their simple ales before going for complex stouts. Here's what's on tap right now:
Red Bayonet Ale
Jeremy's Ghost
Bourbon Brown Ale
Pennsyltucky
Smokin' Barrel
Aside from beer, customers at Battlefield can enjoy their full menu of appetizers, salads, platters, and desserts. There's also a kid's menu. The distillery also features a series of artisanal spirits if you're looking for something other than beer.
– Fourscore Beer Co
If you're looking for the best brewery with a restaurant in Gettysburg, Fourscore Beer Co is the ideal choice. It's one of the newest breweries in the town as it opened in 2018 and has already increased in popularity among residents and visitors.
The brewpub features a clean and spacious area to enjoy beers with others. Look out for their top burgers, fries, tenders, coleslaw, and more on the food menu. Fourscore Beer Co also offers delicious brews, although it's unclear what they have on tap.
Here are some of their top beers:
Hop Hat IPA
Gettys Brau Pilsner
Time Keeper IPA
The Fix Brown Ale
Schmamba
Crockett IPA
Fourscore Beer Co is the ideal place for those interested in fruity beers and sours. The brewery is also close to the Pennsylvania Monument and offers fantastic views when you walk out, allowing you to enjoy your beer outdoors.
– Swashbuckler Brewing Co (Mount Hope Winery at Gettysburg)
Anyone looking for award-winning beers in Gettysburg can visit Swashbuckler Brewing Co. It was the first brewery to be located in a Renaissance Faire in 2000 and has won loads of awards since then. The brewery is located on the grounds of Mount Hope Winery at Gettysburg.
If you're thinking of Swashbuckler, you'll need to check out Mount Hope Winery. The brewery does not have fixed operating hours, so Mount Hope Winery will offer you samples and beer products. Their handcrafted ales and lagers offer diverse flavors that beer enthusiasts will love. Some top options include:
Red Beard's Irish Red Ale
Swashbuckler's Gold Kolsch
Oktoberfest Lager
Scotland's Terror Scottish Ale
Plankwalker IPA
Swashbuckler Oatmeal Stout
Pirate's Pale Ale
Aside from their handcrafted beers, you can also enjoy ciders from Lancaster County. The award-winning brewery also has a delicious menu that you can order from with your beers.
– Tattered Flag Tap Room
Tattered Flag Tap Room is next on our list, and this veteran-owned brewery has become one of the best in Gettysburg. Offering delicious beers and a fantastic food menu, the taproom offers a homely environment that you can enjoy. The brewery has won the Harrisburg Magazine Reader's Poll for four consecutive years.
Tattered Flag features four locations aside from Gettysburg. The brewery idea started with soldiers in Afghanistan and has become a top destination for beers and cocktails. You can enjoy their beers in the taproom or take them home. Some of the beers on tap include:
Blue Raider Kolsch
Knife Fight in a Phone Booth
Teutonic Knight Hefeweizen
Where's The Haze, Bro?
Make Peace, Not War
Adapt & Overcome: Danger Zone
Amber Ale
Tethered IPA
You can order your beer with delicious meals from the food menu, including appetizers, burgers, salads, soups, entrees, tacos, sandwiches, and more. There's also a selection of wine, non-alcoholic beverages, and cocktails. Plus, you can rent their space for your events.
– Center Square Brewing
If you're looking for one of the top breweries near Gettysburg, Center Square Brewing is ideal. It's located in Abbottstown, less than thirty minutes away from Gettysburg. The brewery is known for using fresh and local ingredients in making their beers.
Center Square is located in the lower level of The Altland House, with a three-barrel brewhouse that offers a wide range of beers. Although they change their tap list weekly, you can look for IPAs, lagers, stouts, and saisons. Here's what's on tap right now:
1763 Lager
Lincoln Way Wheat
Black IPA
John Abbott Alt
Circular Logic
While drinking your beers, you can enjoy their live music events organized on Fridays and Saturdays. The brewery invites local favorites and allows you to make reservations for five parties or more.
– Thirsty Farmer Brew Works
Those who don't want to go far away from Gettysburg can visit Thirsty Farmer. The brewery is located in Biglerville, less than fifteen minutes away from the city. Thirsty Farmer has an impressive selection of handcrafted ales, lagers, and ciders.
The beers are made with farm-fresh ingredients grown on-site and in small batches. The taproom is designed as a social setting, giving a communal experience as you enjoy beers. They usually feature nine beers on tap, which include:
Apple Graff
Brown Ale
Chocolate Porter
Hazelnut Brown Ale
Hefeweisen
India Pale Ale
New England IPA
Pale Ale
Vienna Lager
Thirsty Farmer also offers creative seasonal beers, which they call offshoots. From barrel-aged beers to peanut butter flavor, you can expect impressive brews when you visit. You should try out the Build Your Own meals too.
– Something Wicked Brewing Company
The final recommendation on our list is Something Wicked, located in Hanover. This is less than thirty minutes away from Gettysburg and is the perfect day trip when you're on your beer tour.
It's an award-winning brewery that offers beers on-site or through pickup after ordering online. With their one- and three-barrel brewing systems, their brewers constantly experiment with diverse flavors and styles. The result is top beers like:
Sinful
Anni-Up 7 Years
SWBhopexp58
Gutfellas Italian Style Pilsner
Over the Hill
Incessant Debauchery
Mind Pollution
Chaos
The brewery also offers delicious meals in their grilled men, including sandwiches, tacos, burgers, grilled cheese, salads, chicken, and paninis. You can order their beers in a growler to take home.
Conclusion
This article explored all you need to know about visiting breweries in Gettysburg, making your next beer tour a blast. Here are a few things to keep in mind: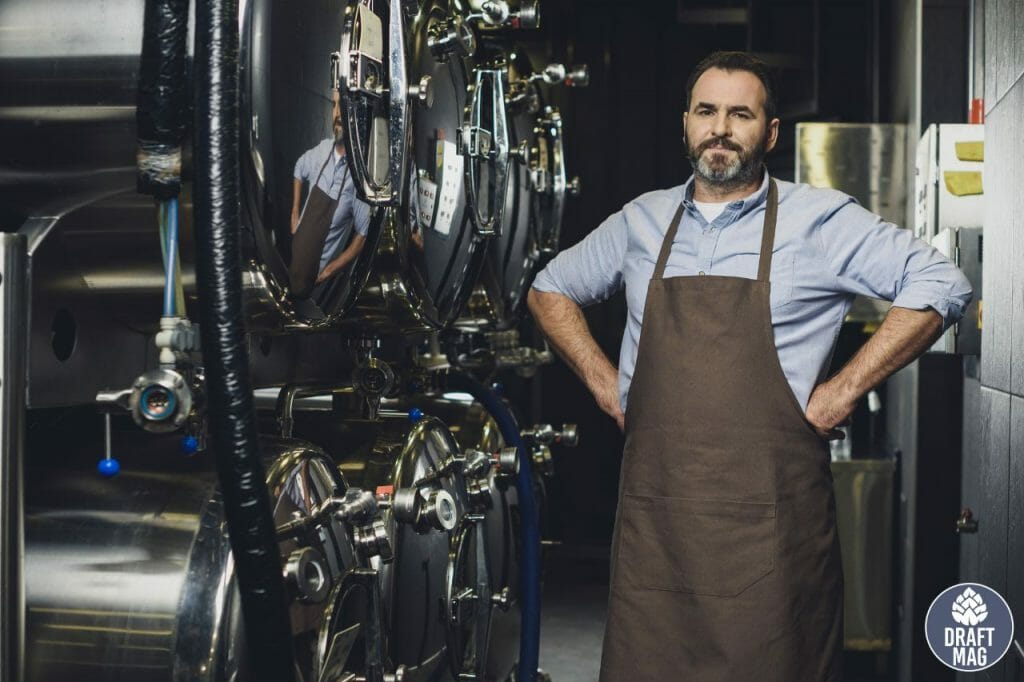 You should visit Appalachian Brewing Company above all for their handcrafted beers.
Then, the Battlefield PA is an ideal choice for anyone who wants a homely experience.
Fourscore Beer Co has a fantastic beer and food combo.
Swashbuckler Brewing Co offers award-winning beers and customer service.
With the help of our guide, you can visit the top places for beer in Gettysburg. So what are you waiting for; buckle up and head to Pennsylvania for some awesome brews!