Megaton Brewery Review: A Close Look at Kingwood's Only Brewery
If you've ever planned a beer tour to Houston, you might have heard of the Megaton Brewery. The famous brewery is known for being the only one in Kingwood but still one of the best options in Houston.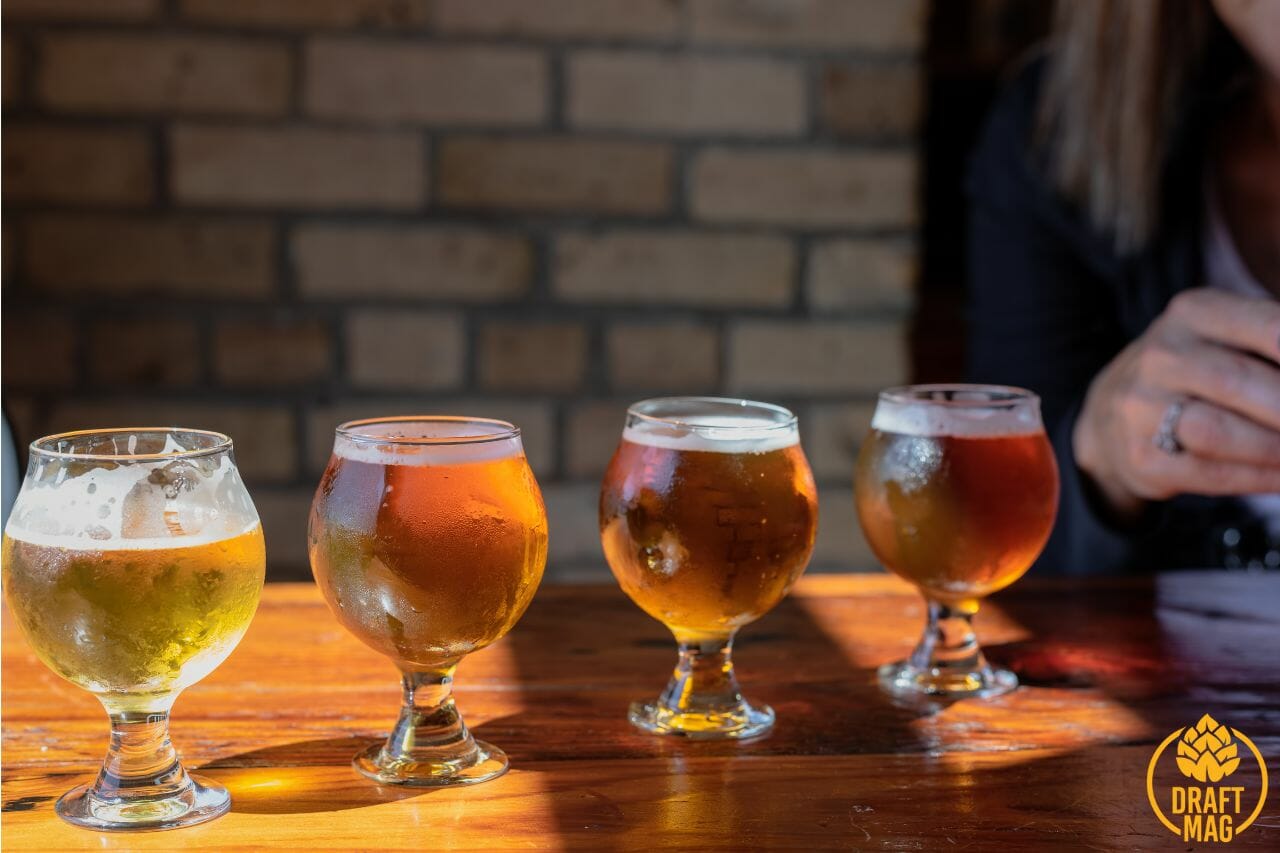 With its unique vibe and 17 taps, the brewery keeps its customers pleased and beer lovers coming back. This guide will take a closer look at this brewery and how you can enjoy your visit.
Megaton Brewery Overview
Before going down to Kingwood, it's a good idea to learn all there is to know about this famous brewery. Here's a rundown of what to expect in Megaton Brewery when you visit.
Address
808 Russell Palmer Rd, Kingwood, TX 77339, United States
Hours
Sunday: 12 pm – 6 pm

Monday – Wednesday: Closed

Thursday: 5 pm – 11 pm

Friday: 4 pm – 11 pm

Saturday 1 pm – 12 am

Tours
Yes
Most Popular Beers
Mass Appeal, Atomic Chariot, Bunker Buster, MIR
Prices
$6 – $7
Growlers
16/32 ounces
Food
Rotating food truck
Kids/Pets
Both are allowed until after 9 pm
AC
Yes, and live music
Parking
Generous parking lot
Bathrooms
Clean and well-decorated.
Offerings
Megaton is known for its wide variety of beers on tap, although the list is constantly changing. Those who don't enjoy beer have access to various wines and other beverages. The tap list ranges from usual beers like pale ales to Dubbels and sours.
On their tap list, their bees include:
Mass Appeal: 5.7 percent ABV
SuperConductor: 8.3 percent ABV
Bicentennial: 7.8 percent ABV
Marsh-Melon NukaWeisse: 6.5 percent ABV
NukaWeisse Apple Fritter: 7 percent ABV
NukaWeisse Luau: 6.2 percent ABV
Agility: 5 percent ABV
Kolsch 45: 5.7 percent ABV
Crème Brûlée Stout: 10 percent ABV
Bunker Buster: 8.8 percent ABV
Dark Cherry: 6 percent ABV
Kuhlman Cellars Rose Wine: 5.7 percent ABV
Best Beers at Megaton Kingwood
Megaton is responsible for some of the best beers from Houston, whether they are on tap or are seasonal offers. Before you visit, it's always best to check the website and see which beers are on tap. But regardless of when you visit, you can expect Mass Appeal to be available.
– Mass Appeal
Mass Appeal is one of the best beers out of Megaton, a popular brew that most drinkers in Houston always go for. It is a Belgian pale ale that is usually recommended to those visiting the city. Mass Appeal is a summertime sessionable brew with a 5.7 percent alcohol content.
It is made with pale and crystal malts with hints of biscuits. These are combined with Simcoe, Sazz, and Liberty hops, with a hint of Belgian Abbey Yeast. The clean and crisp taste makes it a perfect choice for anyone who wants a refreshing beer for a hot day.
– Atomic Chariot
Atomic Chariot is another top beer from Megaton, offering a bright and refreshing taste. The hoppy golden ale is pretty popular because of its ingredients made with caramel and crystal malts. The highlight of the beer is that it's made with locally grown honey.
The beer is also fermented with champagne yeast, giving you a dry finish after a drink. When you drink the beer, you can enjoy a combination of honey sweetness and a bite from the 7.2 percent alcohol content. The Chinook hops also contribute to the versatile flavors of the beer.
– Bunker Buster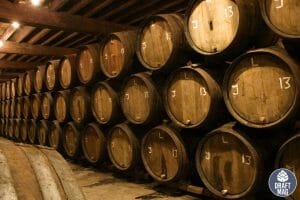 Popularly known as Megaton's signature Imperial Milk Stout, Bunker Buster is an impressive brew with an 8.8 percent ABV. The American-style stout features delicious notes of dark chocolate from cocoa nibs and chocolate rye malt.
The malty sweetness is combined with milk sugar, giving you a dessert stout that would taste great on any occasion. You can also expect hints of cinnamon and roasted barley in the aftertaste, which complete the experience.
– MIR
If you're in the mood for a Russian imperial stout, you should hope to see the MIR when you visit Megaton. The powerful beer features a whopping 9 percent ABV that would get you drunk before you know it.
The imperial stout is infused with cold-brewed coffee from Javalope Coffee House. Brewed with chocolate rye malts and black patent, the beer features an intense roasted profile from the first taste. It will also hit you with a strong coffee bite when you drink and the taste of ethanol.
– Warhead
Those who enjoy drinking sour beers can try out Warhead whenever they visit Houston. The beer features a 5.6 percent ABV but low bitterness units. It's also a perfect choice for those who want to try something new.
The kettle-soured ale is dry-hopped, made with Citra and Mandarina Bavaria. This gives you a hoppy flavor and a complex profile. The beer is also highly drinkable, sweet, tarty, and has a pleasant taste.
Customer Experiences
Megaton is known for being a one-of-a-kind brewery, from its name to its vibe. It is often described as having a retro-futuristic style, combined with video gaming, post-apocalyptic, live music, and steampunk themes.
You will notice the style and concept of the brewery when you visit Kingwood. The brewery produces a variety of styles, and its offerings include wines and local ciders for all kinds of customers that visit.
– Regular Events
Megaton is always busy with different events to keep its customers engaged. From the official website, you can find a full calendar of events. The brewery also shows up in different locations to serve beer.
Their calendar is full of live events with some of your favorite DJs and singers. The brewery also participates in Artisan Markets, so you can visit Houston during the summer to be a part of this.
– Fun Brewpub
When you visit Megaton, you don't only enjoy beers but can take part in other fun activities. You can unwind with your friends while playing arcade games, pool, cornhole, checkers, video games, air hockey, big Jenga, and chess.
Aside from playing games, you can also take part in weekly events at the brewpub. These include tours and tournaments, which blend with the steampunk and post-war motifs that create a great experience. The brewpub is also fun for kids and pets, although you can't bring them after 10.
Whether you're into joysticks or pool tables, there's something for everyone at Megaton.
– Event Space
If you want to hold an event with a lot of beer, you can do so with Megaton. The brewery features event spaces for parties from birthdays to wedding receptions. As you hold your event, you have access to a wide range of ales, IPAs, stouts, wines, Kolsch's, etc.
History
Megaton has been open since 2019 and has remained the only brewery in Kingwood, popularly known as the livable forest. Although it was opened recently, the fast-growing establishment has become one of the top breweries in Houston. It has also become a top destination for beer lovers visiting Houston.
The name, Megaton, is a measurement of atomic force. The founders used this name to describe how energetic they were in their dedication to craft beer. At the same time, Megaton is also a place in a game, as the brewers are game-lovers. This is evident in their taproom design.
The brewery is co-owned by Jered Montgomery and Chris Sarvadi, the master brewer and the person in charge of sales and operations. Jered had been crafting his brews since the 1990s and experimented with many flavors outside the traditional beer styles. Although Chris started as his apprentice, they later became business partners and friends.
The co-founders revealed that the main reason why they chose Kingwood is that Jered is from there, and Chris later moved into the town. Also, the brewery location is close to the Nathaniel Center, making it easy for them to be involved with happenings in their community.
The Future of Megaton
Recently, Megaton started releasing their beers in stores for purchase. You can buy their growlers and crowlers and enjoy craft beers in the comfort of your home. Since Megaton snowballed in the past few years, the brewery is expected to keep up its momentum in the years to come.
They have won multiple awards and attracted a wide range of beer drinkers to enjoy their unique themes and diverse brews. You can check out Megaton whenever you visit Houston if you're curious.
Conclusion
If you're planning a beer tour in Houston, Megaton should be at the top of the places you want to visit. From their fun theme to the many beers, the brewery continues to move up ranks.
Megaton was founded in 2019 and is the only brewery in Kingwood.
There is a wide range of beers on the tap list, but it changes regularly.
Mass Appeal is one of the most popular beers from Megaton.
The brewpub has a retro-futuristic style with video games and many fun events for customers.
Megaton has won multiple awards for its impressive beers.
It's not surprising that Megaton Brewery is one of the top choices in Houston, as it continues to impress beer lovers with experimental brews and fun themes.