Best Richmond Breweries: Explore the Top Craft Beers in RVA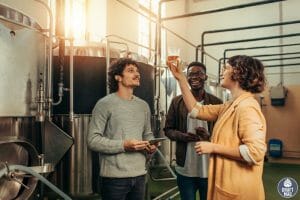 The best Richmond breweries are known to contribute to the restaurant scene in this famous city in Virginia. Richmond is known for its restaurants, breweries, distilleries, and cideries, and the craft beer scene now attracts national attention.
While enjoying the best breweries in Richmond, you should stop by the city's famous Beer Trail, which will add to your experience. Let's take a closer look at the best places for beer in Richmond.
| | | |
| --- | --- | --- |
| Richmond Beer Breweries | Number of Active Beers | ABV (Lowest-Highest) |
| Starr Hill Beer Hall & Rooftop | 9 | 4.5 – 8.5 percent |
| Ardent Craft Ales | 16 | 4.2 – 8 percent |
| The Veil Brewing Co | 22 | 3.8 – 12 percent |
| Hardywood Park Craft Brewery | 41 | 4 – 9.2 percent |
| Stone Brewing Tap Room | 10 | 4.7 – 8.5 percent |
| Triple Crossing Beer | 16 | 3.8 – 9.7 percent |
| The Answer Brewpub | 36 | 4.5 – 12.5 percent |
| Väsen Brewing Company | 24 | 4 – 10.2 percent |
| Final Gravity Brewing Co | 15 | 5 – 8 percent |
| Strangeways Brewing | 48 | 4.1 – 15.5 percent |
| Bingo Beer Co | 13 | – |
| Tabol Brewing | 7 | 4.2 – 7 percent |
| Canon & Draw Brewing Co | 16 | 4.7 – 8 percent |
| Richbrau Brewing | 16 | 4.5 – 13.5 percent |
| Castleburg Brewery & Taproom | 9 | 5.7 – 8 percent |
| Three Notch'd Brewing Company and RVA Collab House | 24 | 5.1 – 7.8 percent |
| Garden Grove Brewing and Urban Winery | 7 | 4.7 – 8.7 percent |
| Isley Brewing Co | 16 | 3.6 – 8.7 percent |
| Legend Brewing Co | 8 | 4.5 – 7.8 percent |
| Basic City Beer Co | 12 | 4.7 – 8 percent |
The Best Richmond Breweries
– Starr Hill Beer Hall & Rooftop
At the top of our list is the Starr Hill Beer Hall and Rooftop, known as the second-oldest brewery in the state of Virginia. Despite being around for a long time, the brewery produces some of the best beers in Virginia from its Richmond brand. You can try out their delicious brews, including: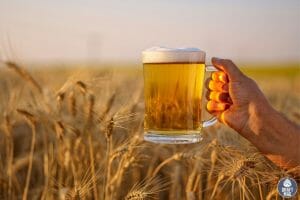 Northern Lights
Sonic Haze
The Love
Tripel Note
Festie Oktoberfest
Starr Hill is a Charlottesville-born brewery with a rooftop that offers a magnificent view of the other popular breweries in Scott's Addition. Their specialty is IPAs, although their stouts and sour beers are also excellent.
– Ardent Craft Ales
Ardent combines a taproom, beer garden, and a production brewery, giving you a full beer experience while in Richmond. The Scott's Addition company is known for their drinkable and diverse beers, whether you want something tropical or any of their small-batch options. We recommend these beers for your first visit.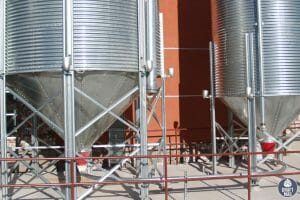 Honey Ginger
Saison Blanc
Eazzy Lager
Italian Pilsner
Habanero Peach Gose
Ardent Brewery features a comfortable beer garden and a patio, with red umbrellas and a cozy design for beer lovers. It is right beside ZZQ, a Texas barbecue restaurant, so delicious food that pairs well with beer is in your reach.
– The Veil Brewing Co
One of the leading breweries in Richmond is The Veil, located in multiple locations across the city. It opened in 2016 but has quickly become one of the top places for beer in Virginia, as it won the Best New Brewer in the state and the world in its first year. Here are some top beers on draft at Scott's Addition location: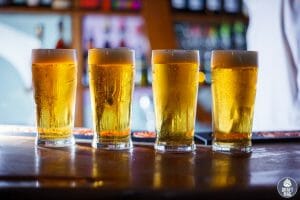 Master Shredder
Black & Blue Mega Tastee
We Ded Mon
Sleeping Forever
Feeling Better
The original location features a simple design and a great lineup of food trucks during the weekend. You can also check out the industrial-designed taproom in Forest Hill and the cozy and eclectic location in Funkhaust Café.
– Hardywood Park Craft Brewery
We also added one of the most celebrated breweries in Richmond to our list. Hardywood became popular in the beer scene when it released the Gingerbread Stout, a perfect winter beer for any beer lover. Some of their other famous beers include: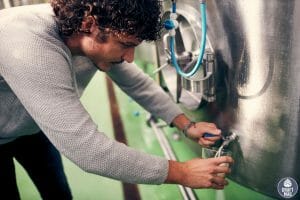 Pils
Richmond Lager
Drink of Me Fondly
Great Return
Farmhouse Pumpkin
The 20-barrel brew house is known for offering variety, with its specialties being their balanced lagers and hoppy IPAs. It also has an in-house pizza kitchen, adding a pub-like vibe to the taproom. Hardywood is often credited for kicking off the beer scene in Richmond as the second brewery to open in the city after Legend Brewing.
– Stone Brewing Tap Room
Stone Brewery has been operating for over 25 years, and the Richmond location is the only one on the East Coast. The California-based brewery quickly became popular in Virginia, with its year-round and special releases stretched across its 20 taps. They offer some fantastic beers, including: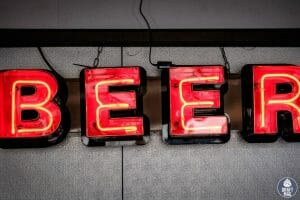 Stone IPA
Tangerine Express Hazy IPA
Stone Hazy IPA
Ruination Double IPA 2.0
Peak Conditions
You shouldn't leave without trying out Give Me Stout or Give Me Death, which they made in collaboration with Hardywood and Ardent Brewing. Non-beer lovers can check out the hard seltzers from Stone in diverse flavors.
– Triple Crossing Beer
Triple Crossing is located in Hatcher Street in Richmond, a hidden gem that only true beer lovers in the city have discovered. The brewery has a diverse tap list, ranging from crisp lagers to hazy IPAs. If you visit their intimate downtown taproom in Richmond, you can get famous beers like the Precursor Pils. Other top choices include: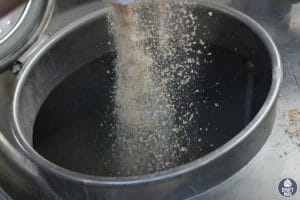 Tiny Pils
Fox and Whistle
Kolsch
Mosaic Triangles
DDH Falcon Smash
Triple Crossing combines its beer menu with a satisfying food menu. You can check out their Neopolitan-style pizzas made in-house from wood-fired ovens. The brewery includes a pet-friendly patio, so your furry friends can come along.
– The Answer Brewpub
According to this famous Richmond brewery, "beer is the answer." The Answer is one of the best brewpubs in the city founded by An Bui, a semifinalist for Outstanding Wine, Spirits, or Beer Producer at the James Beard Foundation. When you visit, don't miss out on beers like: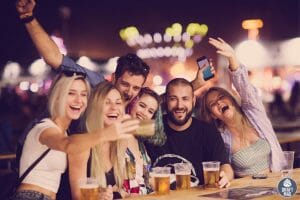 Thin Crust
Out of Gas White
Geoff Pale Ale
Untitled Goose Beer
Mega Awesome DDH w/Toasted Coconut
The Answer features 56 taps, with a wide range of styles from stouts and IPAs to fruity flavors and sours. It's the best place for food and beer in Richmond, thanks to its sister company, a Vietnamese restaurant. With its inventive beers, you can order spring rolls, pork dumplings, shrimp, and more.
– Väsen Brewing Co
If you're looking for unique Belgian beers while in Richmond, Väsen Brewing is the ideal choice. Their top brewers combine Belgian-style beers with American styles, which means you can expect IPAs, DIPAs, and Belgian sours and tripels. Try out these top beers on your next visit.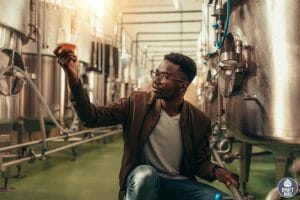 Cashmere Classic
Baby Fox 1
Freyja
Grisette
Key Lime Sour
The brewery's co-founders, also cousins, are focused on making their beer with sustainability in mind. They also donate to environmental causes. If you visit during the week, you can participate in any of their climbing, mountain biking, and running clubs.
– Final Gravity Brewing Co
Beer connoisseurs should stop by Final Gravity when in Richmond. The brewery is located in the serene Lakeside neighborhood and offers a diverse selection of beers, including lagers and IPAs. If you're unsure where to start, these beers are a good place.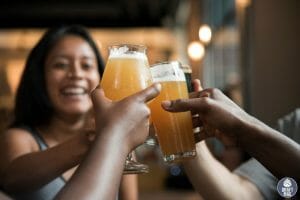 Wandering Star Hazy Double IPA
Rites of Spring Ginger Honey Lager
Stepping Stone Blond Ale
Lakeside Lager
Weizen Up
Homebrewers will also be thrilled to visit Final Gravity, located right beside Original Gravity. This is a store for home brewers, with everything you need to make delicious beers at home.
– Strangeways Brewing
If you're looking for a diverse selection of beers while in Richmond, Strangeways is the ideal choice. The brewery has two locations across Richmond, with 36 rotating taps and a diverse selection. From their delicious Nucleus Series to the sparkling seltzers, wines, and ciders, there's a lot to choose from in Strangeways.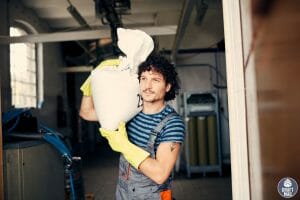 Helles Frozen Over Munich Helles Lager
Frosty Boi Cold IPA
Bourbon Barrel Aged Signature Southern Pecan Pie Barleywine
Deux Cents Peches Flemish Red Foudre Reserve Ale on Peaches
Woodbooger Belgian-style Brown Ale
The brewery also offers a curated food selection, although the menu depends on your location. You can expect indoor seating taprooms, outdoor gardens, and a family-friendly and dog-friendly space. Strangeways also offers live music and food trucks.
– Bingo Beer Co
Arcade lovers in Richmond should check out Bingo Beer. The brewery is known for its classic German lagers, from Vienna lagers to pilsners. One of their popular beers is the Black Lager, a delicious and chocolatey beer with a full body. Other top brews include: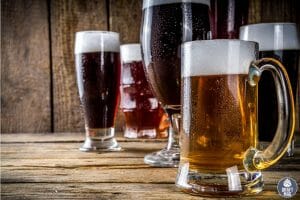 Bingo Lager
Lil' Buddy American Lager
Checking Goal English Pale Ale
Free Space Hazy IPA
Drinks Break Hazy Pale Ale
Bingo Beer offers family-friendliness, with pinball, air hockey, skeeball, and other fun games. They also feature a full kitchen with food that pairs well with your beer and an original cocktail menu that brings their beers to life.
– Tabol Brewing
Next on our list of Richmond breweries is Tabol, located on the North Side. The popular spot is a small-batch brewery mostly known for its malty beers and sours. They are also known for using foeders and wood barrels to ferment wild ales, so you should check out their barrel-aged options. Some top beers include: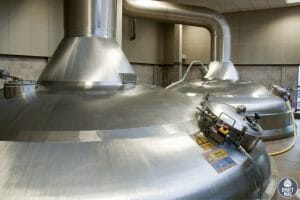 Love and Regret
Top Pils
Ciao Ragazzi
Tabol Biere
Tabol also features a wide range of food trucks on the weekend that enhance your experience. Despite being a new brewery which opened in 2019, Tabol has become very popular for its authentic wild ales and playfully-designed taproom.
– Canon & Draw Brewing Company
Canon & Draw is another top brewery in Richmond and is the best choice for those who want to drink beer in a group. The brewery specializes in malty porters and fruity goses and pours beers from Steambell, its sister brewery. Check out these beers when you visit: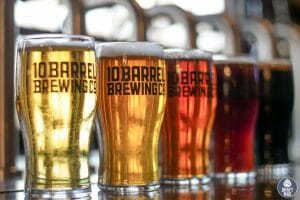 Peaches N' Cream IPA
Pilsner
Sole Accomplice IPA
Blood Orange Belgian Wit
Mocha Brown Ale
The brewery is known for having a sophisticated tasting room and cozy taproom. Check out their trivia and pool games and make conversations in the lounge and booths. Since the brewery is close to Virginia Commonwealth University, you can expect a fun student party vibe.
– Richbrau Brewing
Richbrau is another famous brewery in Richmond known for naming its beers after different parts of history in the city. The Key Lime Trolley gose was named after the 19th-century Railway trolley system in the city. Also, Ghost in the Gallery DIPA is based on the Byrd Theater's ghost. Check out other fun, history-focused beers here: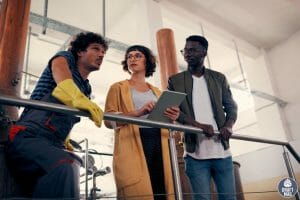 Richbrau Pilsner
Richbrau Lager
Barrel Aged Church Hill
4th Street Horribles
Sky Blanket
The brewery has an urban and sophisticated taproom vibe with streetside seating spaces. They are primarily known for their imperial stouts made with brownies, carrot cake, or cookies.
– Castleburg Brewery & Taproom
Castleburg is a medieval-themed brewery in Richmond, located in a small industrial strip mall that makes it look like an old-school location. Rather than the popular beer styles, the brewers focus on classic beers like IPAs, stouts, brown ales, porters, and saisons. Check out these beers when you visit: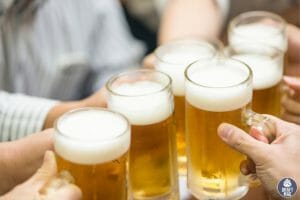 Valiant Knight IPA
Dark Ages Brown Ale
Rustication Red
Court Jester
Black Knight
A brewery is also an ideal place for gluten-reduced beer, and you should try out the Gluten-Reduced Mango DIPA. Aside from the beer and snacks menu, you can enjoy musicians, trivia, movies, and live shows.
– Three Notch'd Brewing Co and RVA Collab House
Another must-visit location in Richmond is Three Notch'd, offering a cozy space for enjoying a beer with diverse entertainment. Their beers are primarily made in collaboration with famous musicians and restaurants in Richmond, and you can try out beers like the following: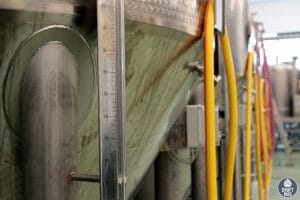 Minute Man IPA
Hydraulion Red
Sour Apple Radler
Watermelon Gose
Black & Goldings Black Ale
The brewery has become an integral part of the local beer scene in Richmond, with its concerted approach that attracts all kinds of customers. They even make beers with craft magazines, podcasts, and businesses.
– Garden Grove Brewery and Urban Winery
One of the fastest-growing original breweries in Richmond is Garden Grove, and they even feature a winery for non-beer lovers. The brewery is known for offering unique beers rather than following trends, so you won't see the basic IPAs, sours, and stouts that fill up Richmond brewing companies. Check out beers like: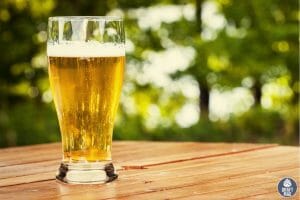 Second Circle
Kolsch
Sunkeeper Saison
Evangeline
Doublewide
The pub-like taproom has top beers inspired by European styles, from German and Czech lagers to Franco-Belgian saisons. Garden Grove also has ciders, wines, and meads, with grapes made in Virginia vineyards.
– Isley Brewing Company
We also recommend one of the elder statesmen breweries in Richmond, Isley. They manage to represent different classic styles in their tap list but also add some unique beers like kettle sours and Berliner Weisse. Here are the top beers: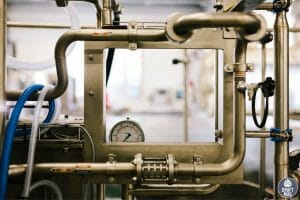 Smol Beer
Coastal Bey
The Bribe
Raspberry Razzle
Czech Pilsner
Isley brewery has been around since 2012, and the taproom now offers a neighborhood bar vibe rather than a sleek space. It does not have the hipster style found in other breweries in its neighborhood like The Veil and Väsen Brewing Co.
– Legend Brewing Company
Legend Brewing is the oldest operating brew house in Richmond and is known for opening the door to the beer scene in the city. The brewery was the only one between 1994 and 2010 in Richmond, and all of a sudden, tens of brewers opened in the area. Despite that, they offer classic and delicious beers, including: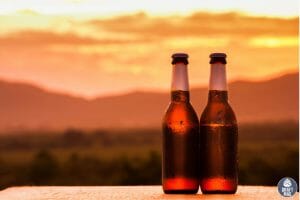 Berliner Weisse
Citra Lager
Porter
Hazey Days IPA
Lager
The brewery has a dedicated local following in Richmond. It features a riverfront patio for summer days and a classic brewpub vibe with sandwiches, burgers, and fried finger foods. Legend also offers a dedicated game room and mug club.
– Basic City Beer Co.
We're rounding up our list with Basic City, and although it's based in Waynesboro, you can check out their Richmond location for a fun experience. The brewery has a wide range of hazy IPAs, hoppy beers, and other top styles like pilsners and stouts. Some of the famous beers include: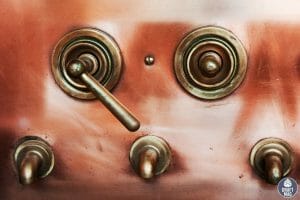 The 6th Lord
Brujala
Our Daily Pils
Bask
Tart Up Raspberry Sour
Basic City is an underrated location in Richmond but should be part of your tour when in the city. They are known for their expansive indoor space, game room, and diverse food concepts that make your experience even more fun.
Conclusion
If you're looking to enjoy the best beers in Virginia, breweries in Richmond will do the trick! The exciting city has a lot to offer for beer enthusiasts and foodies, so here are our top recommendations: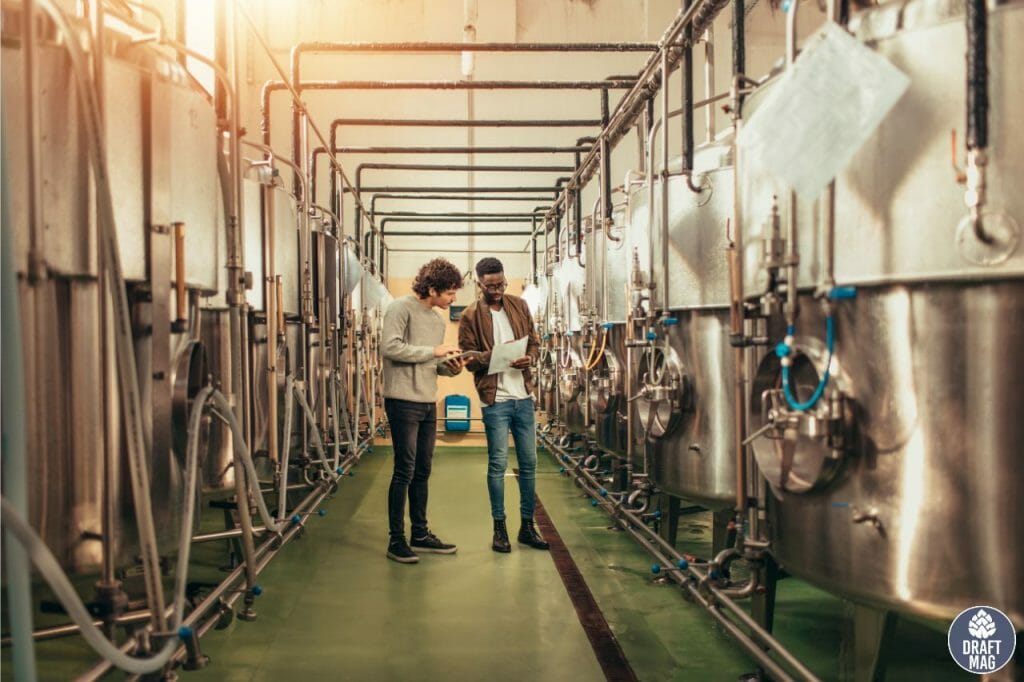 Starr Hill is our best overall brewery in Richmond, with diverse beer styles and a breathtaking rooftop view.
The Answer is the top choice for anyone who wants delicious food with a wide range of beers on the tap list.
Final Gravity is the ideal Richmond brewery for homebrewers and connoisseurs.
Bingo Beer is the best place in Richmond for fun and arcade games with your beer.
Strangeways is recommended for anyone who wants a family-friendly and dog-friendly brewery and taproom.
You can plan an exciting beer tour in Richmond with our complete guide. The city has a bustling craft beer scene regardless of what you're looking for, and you can get started with our top choices.